Spring 2020 is here, and so are the hottest new boutique styles for women! Check out our guide for your spring wardrobe and discover new boutique fashion pieces to add to your closet, from spring rompers to dresses.
Let's enter the spring season with the newest women's boutique clothing trends here at Abraham's! Dress yourself from head to toe with spring fashion from our store. Use this guide to help you build your spring wardrobe that you can also wear through the summer. Versatile and stylish, our designer spring clothing for women will help you stay cool and stylish. 
Stylish Spring Sweaters for Women
Maybe those chunky cardigans and oversized sweaters were better left in the fall and winter seasons, but that doesn't mean you can't rock a sweater during the spring! Sweaters are a classic staple in every woman's wardrobe, and we love extending our sweater wear even into the warmer months. Thank goodness we have lightweight, thinner sweaters for the spring season to help us with our sweater fever!   
Abraham's has a collection of spring sweaters you can wear, especially when you're in the office or the spring morning is a little cooler than midday heat. You can also find short-sleeved or sleeveless sweater tops for women if you want to get the best of both worlds when you're entering the spring and summer seasons. Cropped sweaters are another great option for a spring sweater since they provide less coverage compared to fall and winter sweaters. 
Classy Cardigans You Can Wear for Spring & Summer Fashion
Bring cardigans into the spring season with our simple, yet elegant, designer and boutique women's cardigans. Switch your sweater cardigans for lightweight and airy cardigans like kimono cardigans. Thin material is the way to go for warmer seasons, but on the more cooler days in the spring season, you can also bring out the cozy knit cardigans that provide some warmth without being too suffocating. From animal print cardigans to solid color high-low cardigans, our spring cardigan collection gives you plenty of options to choose from to create your own unique spring wardrobe.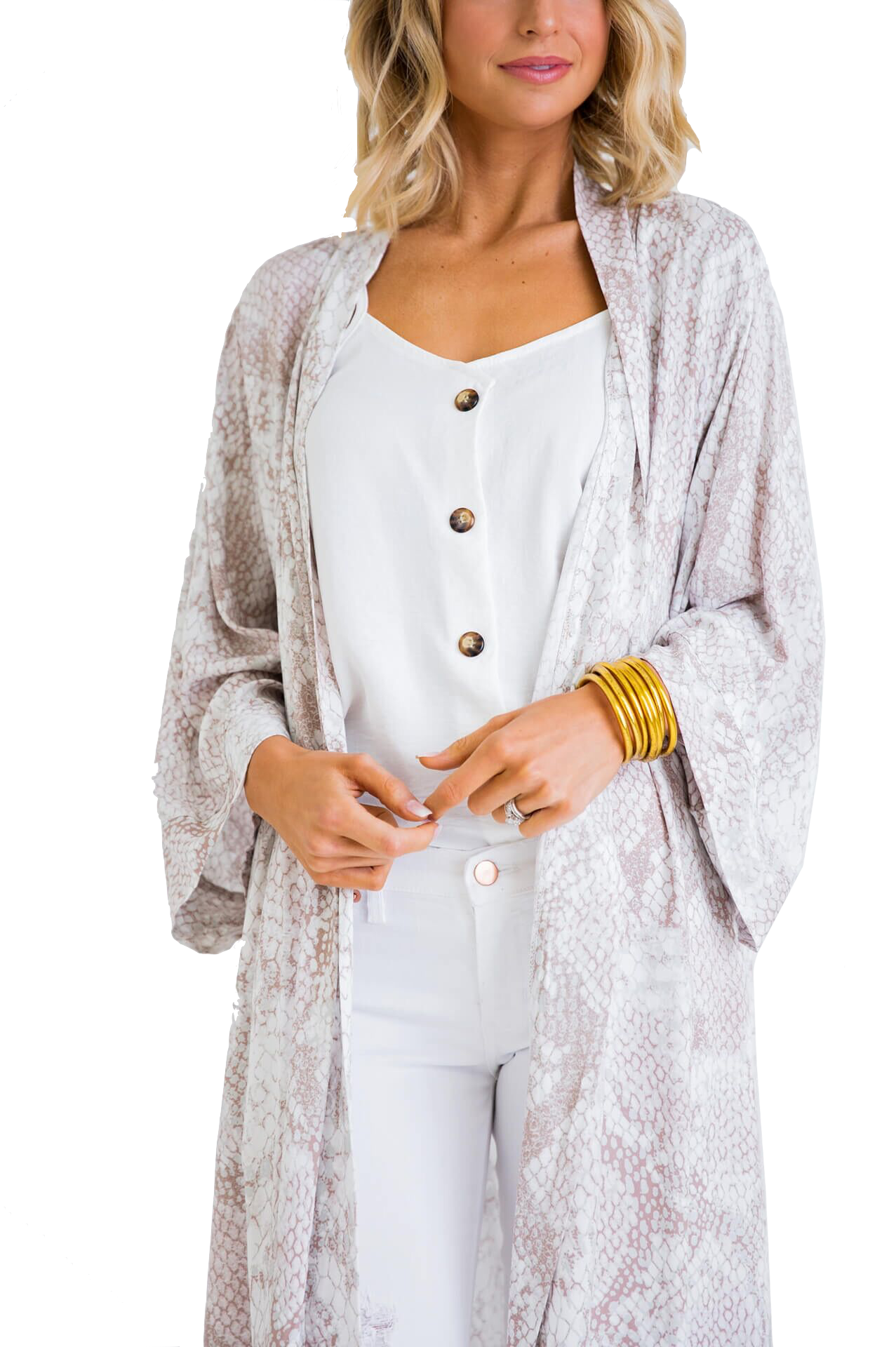 Spring Blouses and Tops for Your Perfect Spring Outfits
Short-sleeve tees, lace camis, flirty tank tops, and feminine blouses are eternally spring fashion essentials when you want to dress your best. Our boutique women's tops and blouses come in a wide range of styles that fit the warmer seasons. Discover light peasant tops and women's patterned tunics to dress up your casual jeans or leggings with an eye-catching top. Or make your business wear stylish floral tops with tulle or kimono-style sleeves. Button-down ¾-sleeve shirts are also a great choice for more professional wear or for simple casual weekend outfits. Find more women's tops for spring at Abraham's.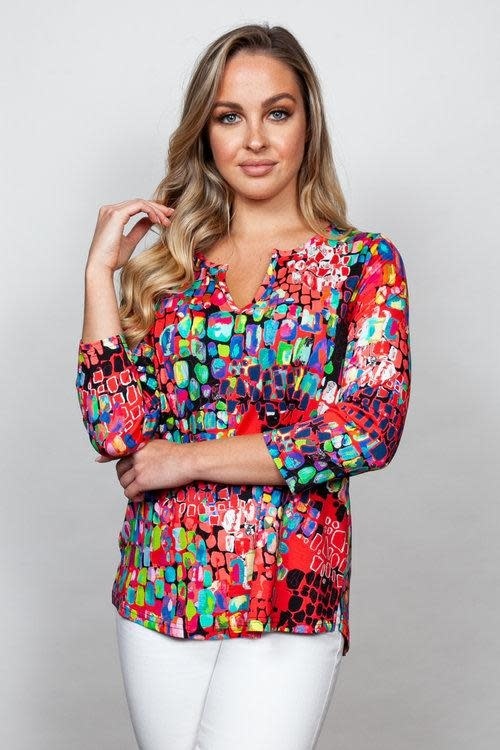 Stun in Gorgeous Women's Spring Dresses
If we had to pick the best season for dresses, it's definitely spring! Spring, with its warm and sunny days, just calls for dresses to be worn all the time, especially adorable and feminine Easter dresses. Find silk wrap dresses, skater dresses, mini dresses, and other spring-friendly women's dresses you can wear for any event or purpose. You can also find spring-colored dresses, such as lavender and sky blue, for daytime wear. If you're on the hunt for the perfect Easter Sunday dress, we also have conservative and flattering dresses you can wear for this spring holiday. 
Wear Jumpsuits and Rompers for an All-in-One Outfit
Easy to wear like you would a dress, women's jumpsuits and rompers are comfortable and fashionable pieces that are versatile to wear for any occasion, whether you're going out to brunch with your girlfriends or taking a trip to the beach. Jumpsuits have regular pants style while rompers have shorts style for the bottom half. Wear jumpsuits for more formal occasions like a dinner date, and leave the rompers for a flirty daytime style while you're out and about. You can find spaghetti strap jumpsuits and rompers at Abraham's for a spring and summer look you don't have to put much effort into. From striped patterns to animal prints, our boutique jumpsuits and rompers come in a variety of chic and trendy looks to suit your personal style. These fashion pieces are great alternatives to your usual spring or summer dress.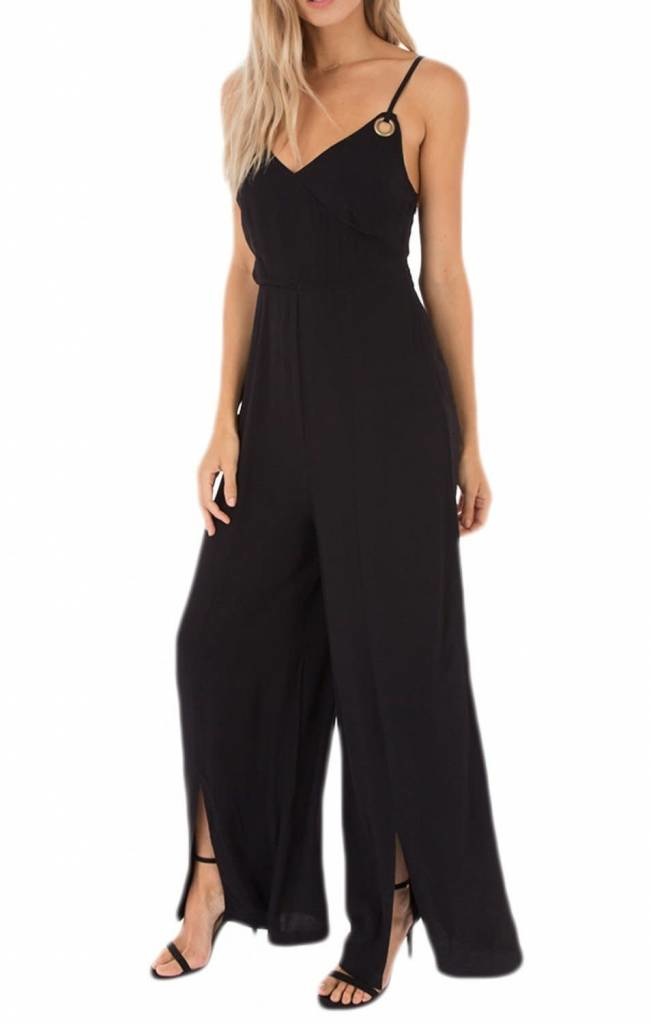 Complete Your Spring Attire with Women's Sandals and More
Sandals are always a must-have shoe style to have on hand (or foot) when the warmer weather rolls in. Slip into metallic chunky heeled sandals with thick straps for a trendy, bold look or go for a more subtle style with simple straps and flat soles. Add a flair of chic to your outfits with sandal wedges or pumps to give you both height and style. Or stay comfortable all day long with flat cushioned strappy sandals instead. Other women's spring style shoes we recommend are slides and mules.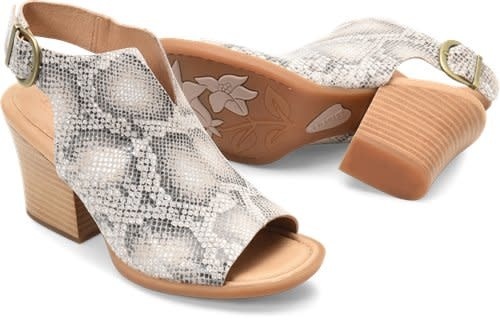 Shop around for more women's boutique clothing to build your spring wardrobe!