Shop for unique Valentine's Day gifts for women here at Abraham's boutique! As a small-town, mom-and-pop boutique located in Mississippi, we carry high-end and designer brands to ensure you get the best quality in clothing, shoes, and accessories. In this Valentine's Day guide, you'll find a wide assortment of Valentine's Day gift ideas for everyone's lifestyle and fashion tastes.
After such a whirlwind of a year we had in 2020, let's celebrate our loved ones on Valentine's Day 2021! Our latest Valentine's Day gift guides for men and women are out, and here's our exclusive guide for gift ideas on this romantic and love-filled day: 
Help Her Accessorize And Elevate Her Outfits With Boutique Jewelry
From earrings to necklaces, boutique-exclusive jewelry pieces add a unique finishing touch to any attire and keeps your accessory collection extra special. Help your special lady stand out with artisan-crafted boutique jewelry from exclusive brands and find bold, statement necklaces, earrings, bracelets, and more at Abraham's. Here are some of our favorite Valentine's Day jewelry gifts for women: 
Saachi Hand Hewn Gold Necklace
With a unique geometric design and a chunky necklace style, the Saachi Hand Hewn Gold Necklace sits close to your neck for a choker-like design and presents a classy and stylish look.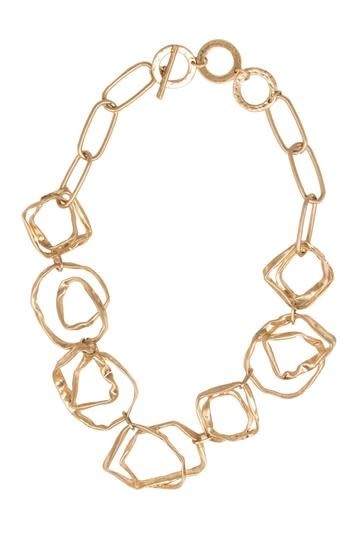 Sheila Fajl Vica Geometric Hoops
Jazz up your hoop earrings collection with the Sheila Fajl Vica Geometric Hoops! Featuring a square geometric shape, these large women's gold hoops amp up your attire, whether you're going for a casual look or want to accessorize your business wear.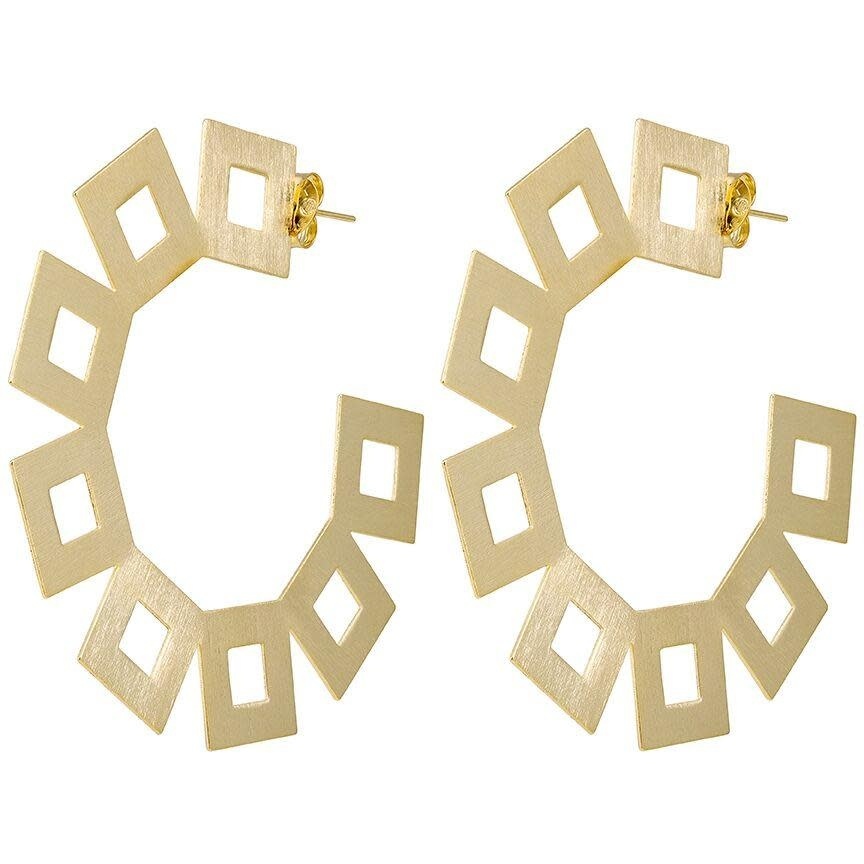 Style with simple and beautiful bracelets like the Virtue Heishi Bracelet. Designed with stacked rustic discs and accentuated with pearls, these elegant bracelets make great everyday accessories.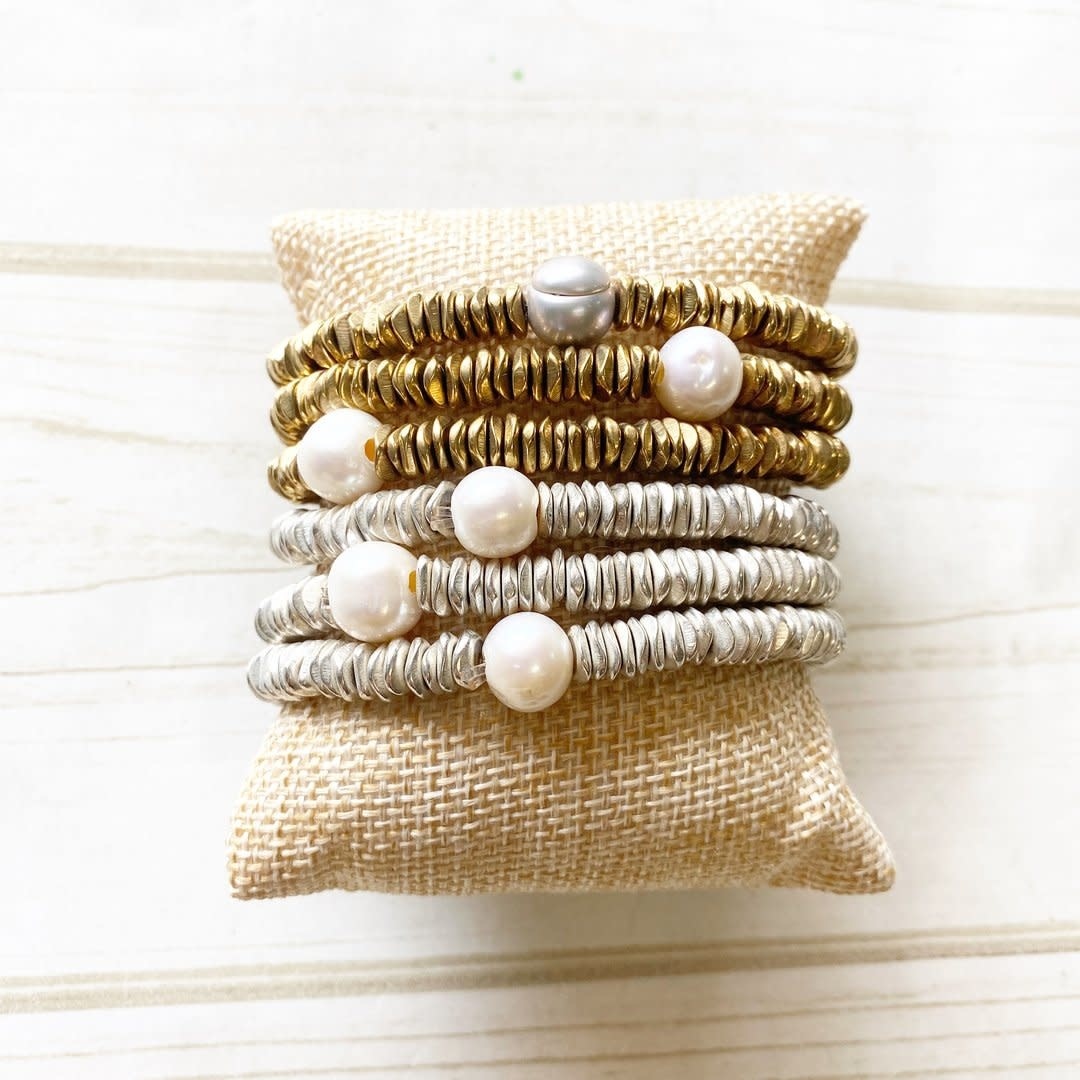 Virtue Paperclip Y-Drop Tube Necklace
Chic and simple, the Virtue Paperclip Y-Drop Tube Necklace is an elegant and dainty long-chain necklace featuring a small paperclip design for an added quirky touch. Great for dressing up casual dresses and tops!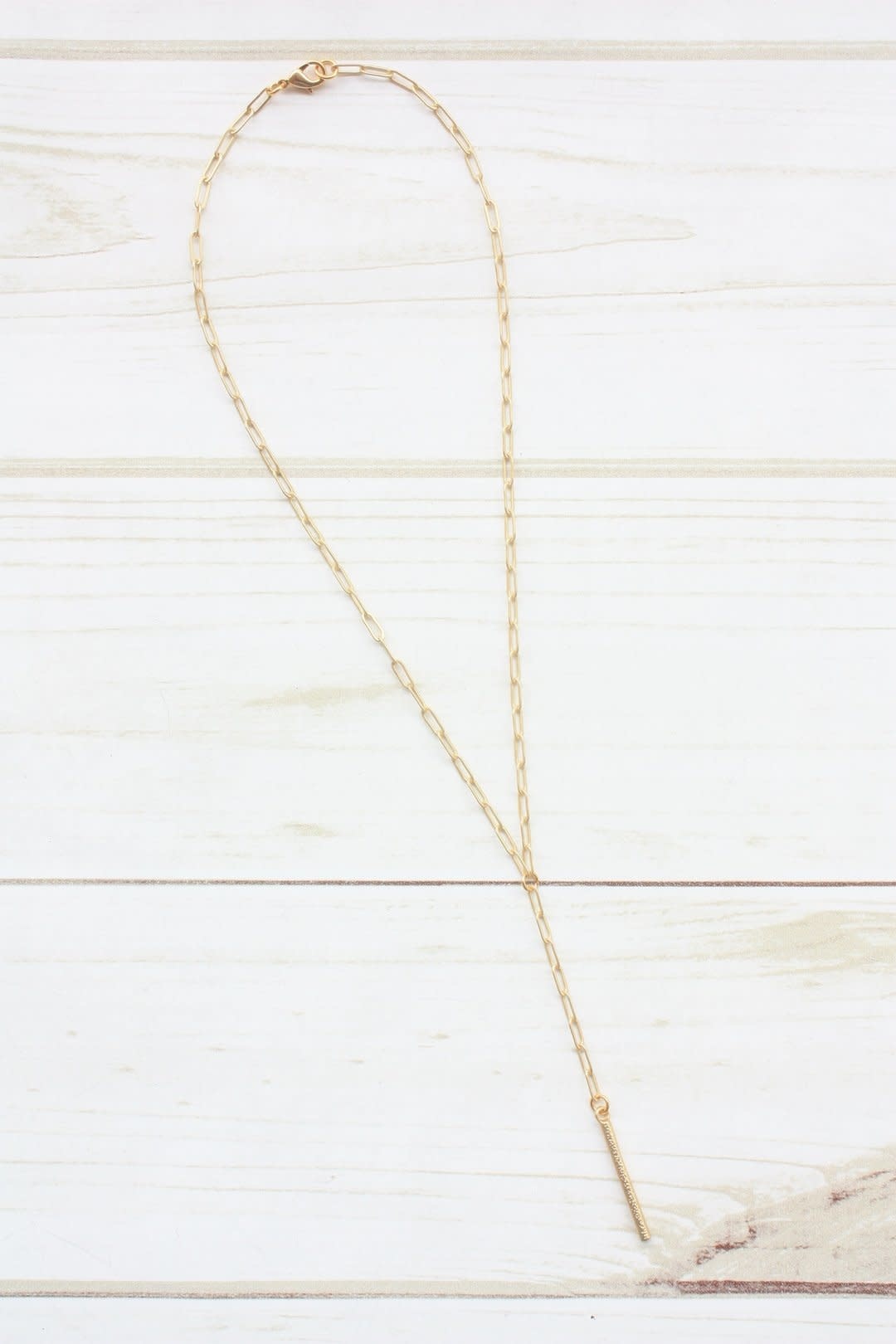 Virtue Hammered Star Bar Earrings
If you're looking for something other than stud or hoop earrings, go for our high-end dangle earrings like the Virtue Hammered Star Bar Earrings. Perfect to wear for date nights and to spruce up a casual dress, these bar dangle earrings feature gold star posts and shimmery gold flakes.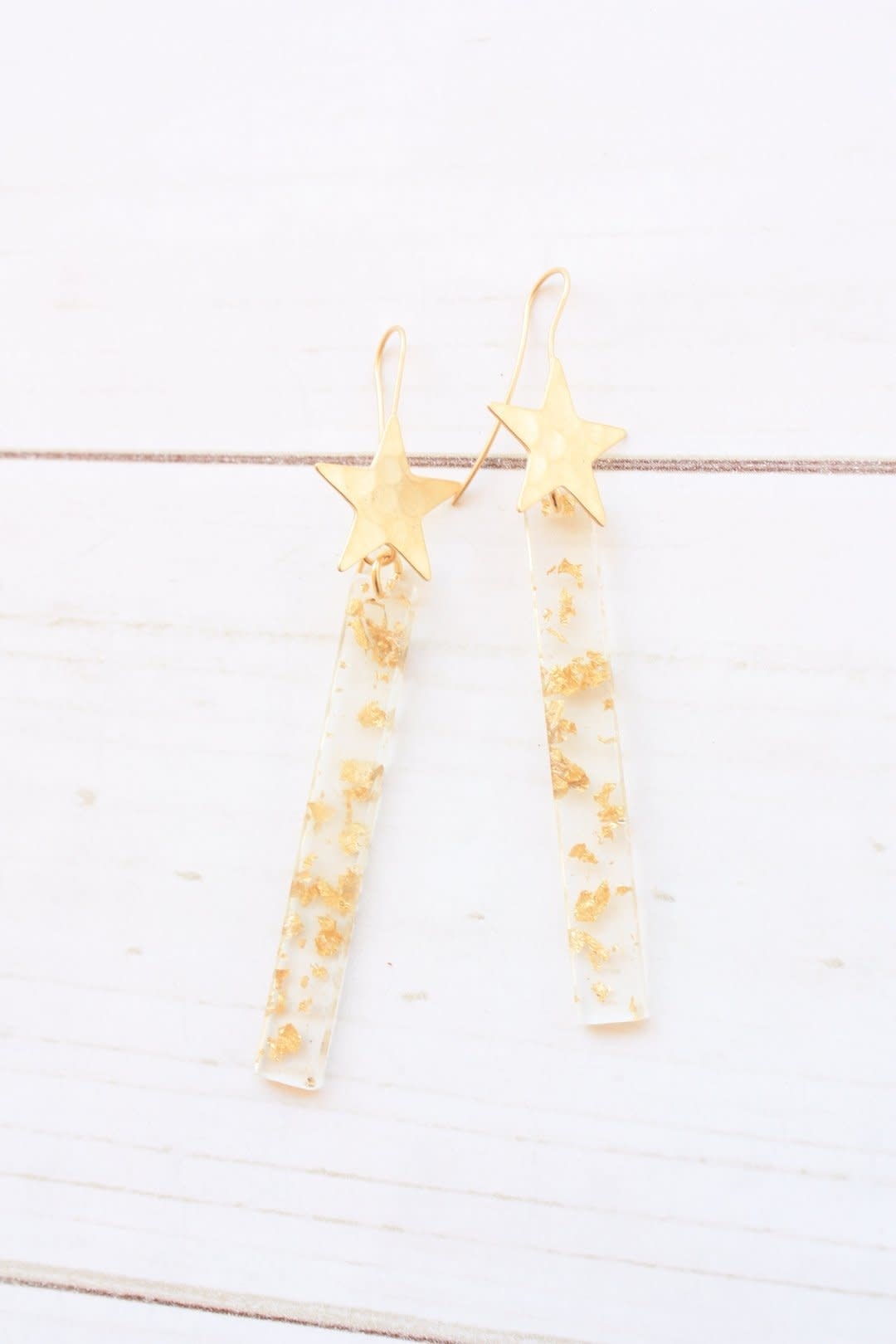 Show off your style with this crystal-cladded Geometric Druzy Cuff Bracelet! Chic and modern, this druzy crystal statement bracelet gives you a simple, yet eye-catching, look. Great for both formal and casual attire!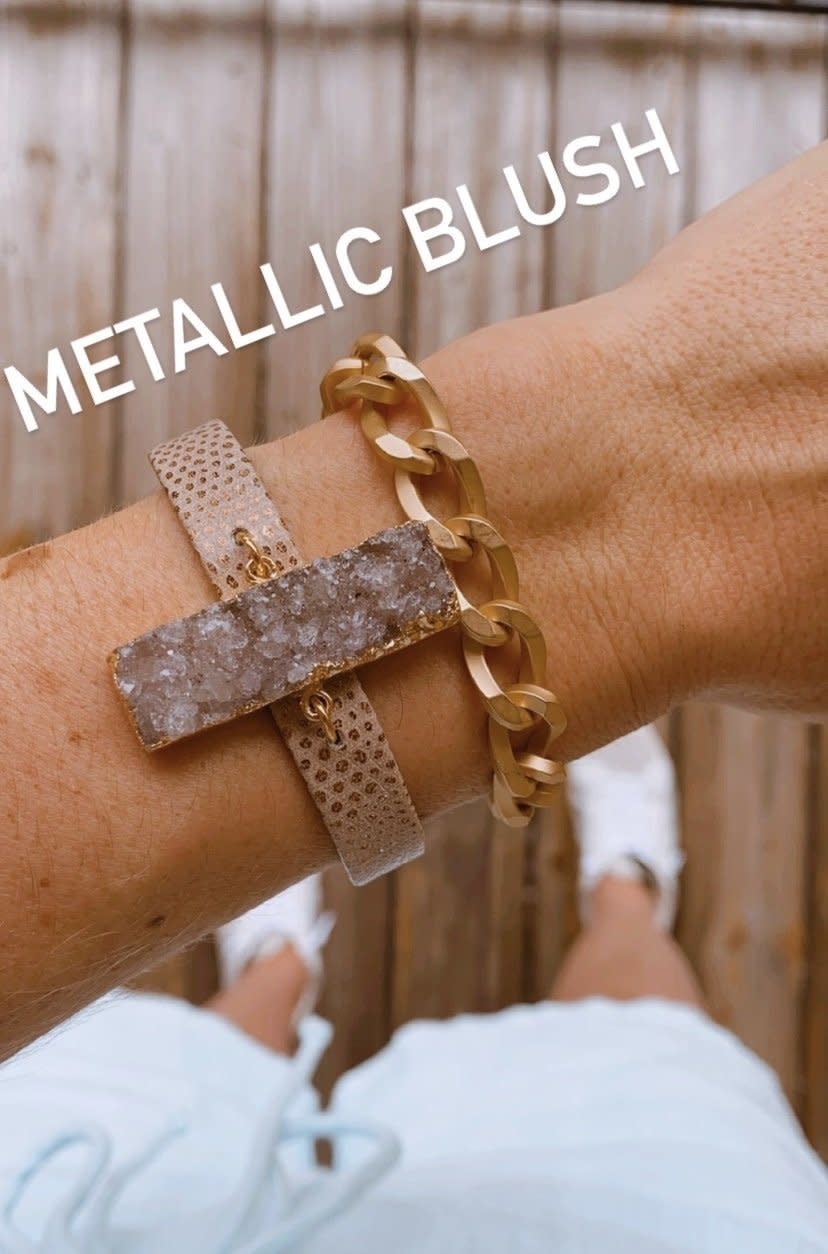 Shop more women's boutique jewelry here at Abraham's!
Give Her A Designer Bag She'll Love Using In 2021!
There's nothing like a good, brand new designer bag to put a smile on her face. If your loved one enjoys a fashionable and functional purse, be sure to shop our women's boutique handbags and purses for a wide range of women's bags styles! No matter the occasion, our featured purses are designed for various purposes, from formal events to casual, everyday use. Check out what our shop has to offer: 
Caroline Hill - Latham Crossbody
Sleek, chic, and versatile, the Caroline Hill Latham Crossbody Bag is perfect for a fashionable on-the-go bag that matches with any outfit. In a gorgeous neutral tone that's flattering and modern, this stylish crossbody purse features three sections for storing all your essentials. The inner lining is an image of the constellations, so it adds a majestic touch to the bag.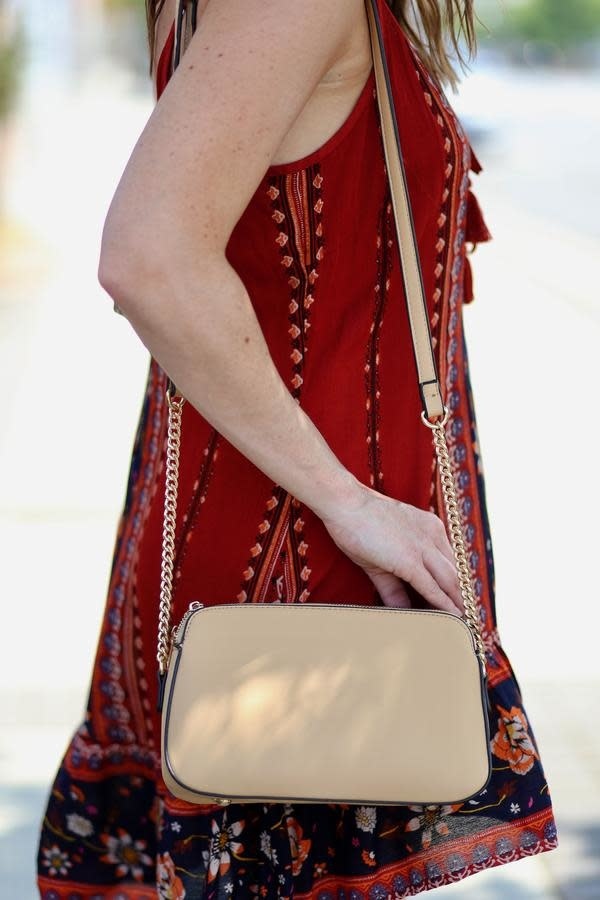 Made of vegan material, the Un Billion Lacy Tote is a 2-in-1 gift for women that love big bags and convenient carrying! This women's fashion tote bag comes with a matching interior bag that doubles as an inner organizer for the larger tote and can be used separately for travel or everyday use.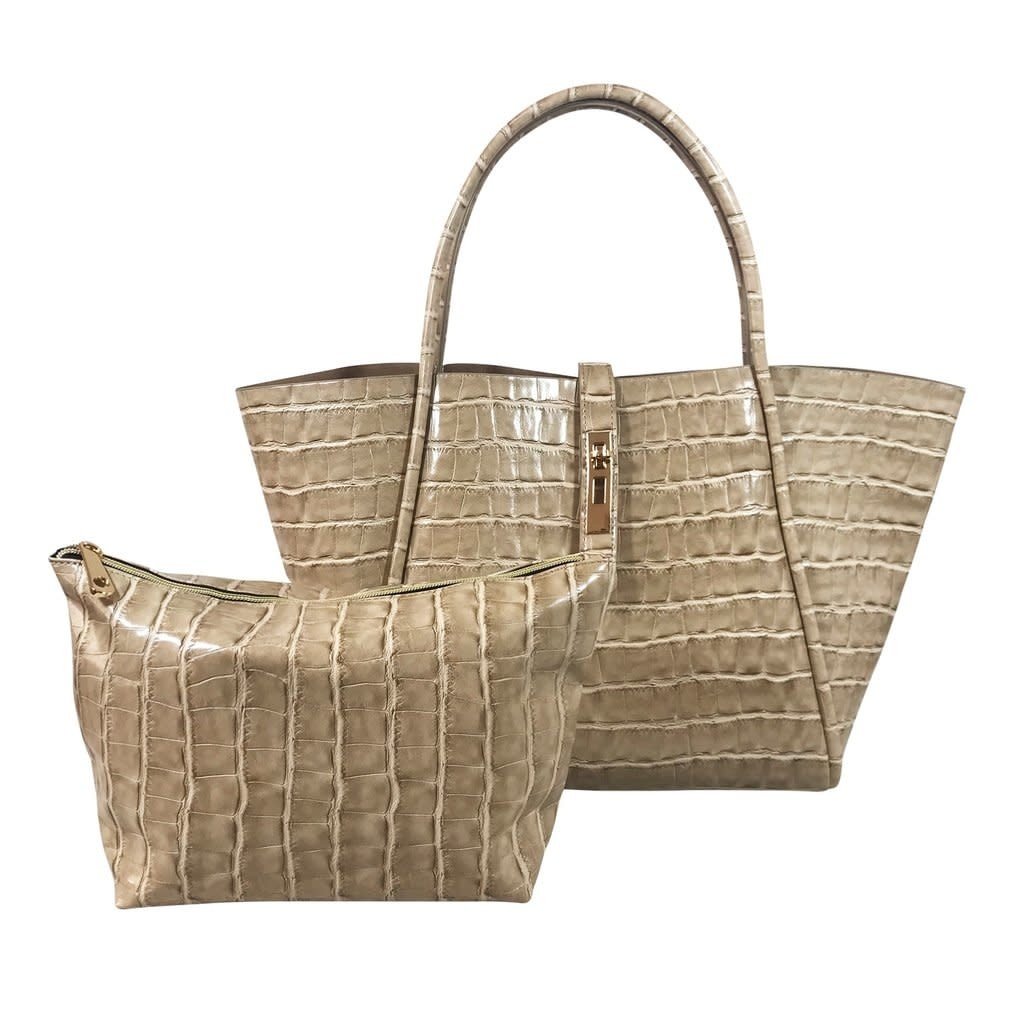 When you're planning a day out with friends or to an amusement park, go with style when you have the Colette Backpack Purse on your shoulders! This chic bag provides hands-free carrying and gives you plenty of space to store your water bottle, wallet, books, and more.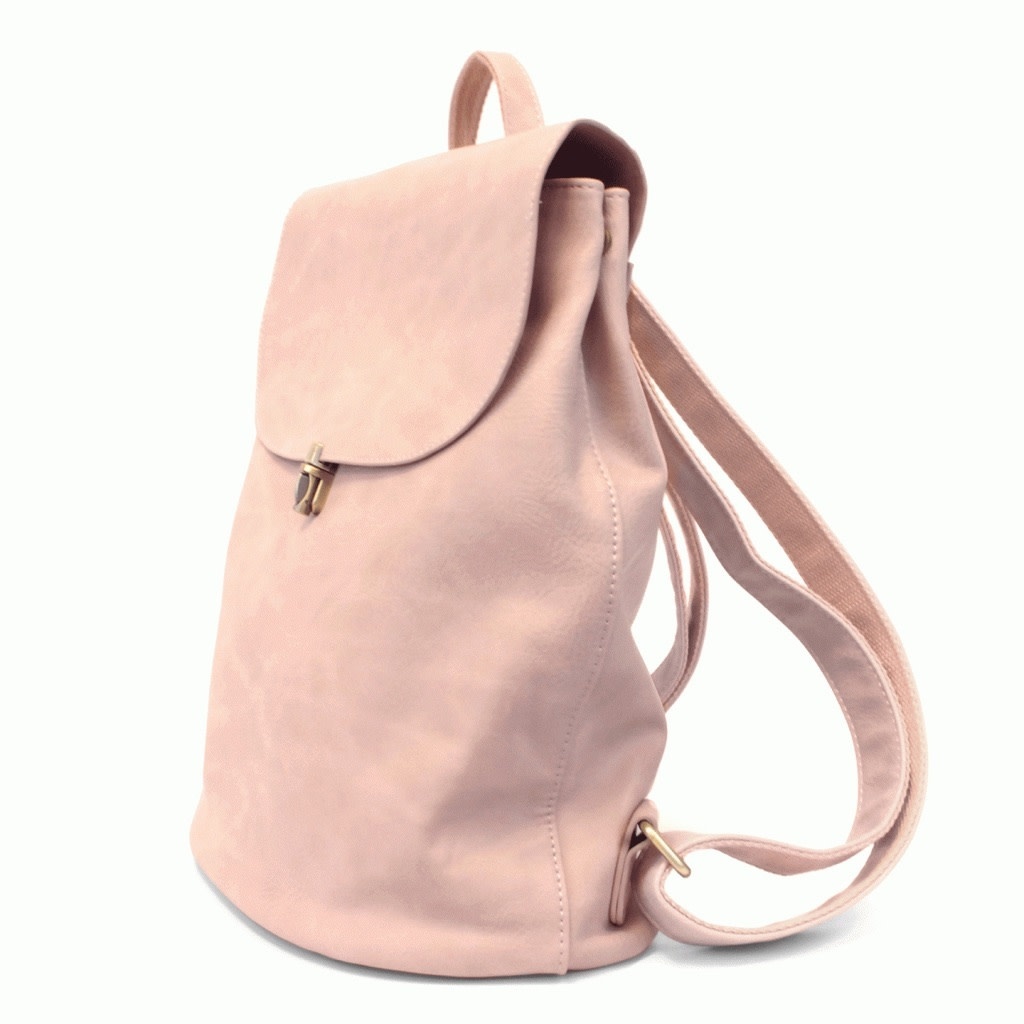 German Fuentes Pony Hair Foldover Purse
Searching for a way to make your style pop? Get the German Fuentes Pony Hair Foldover Purse for your collection! This animal print luxury women's small purse features bold and fashion-forward prints and a foldover flap closure.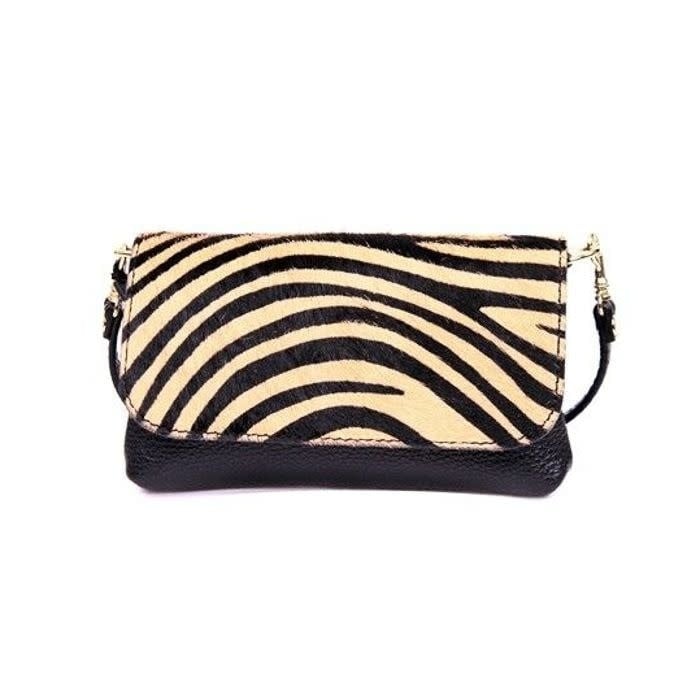 Joy Susan Riley Reversible Slouchy Tote
Accessorize your outfit of the day with the Joy Susan Riley Reversible Slouchy Tote! Another one of our favorite 2-in-1 women's purse, this multi-functional and stylish duo features a large women's tote bag and a removable crossbody bag that can also be used as a purse organizer for large bags. Grab and go and stay timelessly classy and chic!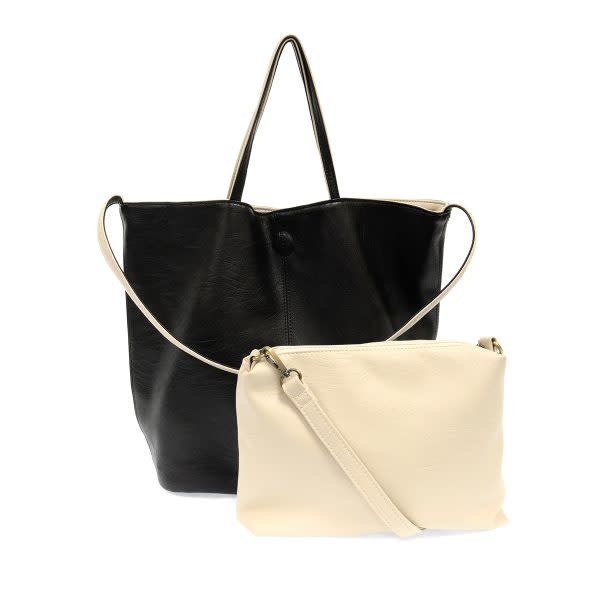 Find more women's purses and bags in our full collection here!
Celebrate Valentine's Day With A New Scent For 2021
Surprise her with a new favorite scent that she'll wear all the time in 2021! At Abraham's, we frequently feature high-end perfumes for women from top designer brands. If you're looking for a romantic and luxurious present, a designer perfume is the way to go. See what some of our women's perfume options are: 
Tom Ford Women's Black Orchid Eau de Parfum
There's nothing like a luxurious black orchid to make you feel feminine, confident, and glamorous. With the Tom Ford Women's Black Orchid Eau de Parfum, achieve the scent style you want with this stunning blend of black truffle, black orchid, and rum-soaked black plums. Comes in a 1920s-inspired spray bottle.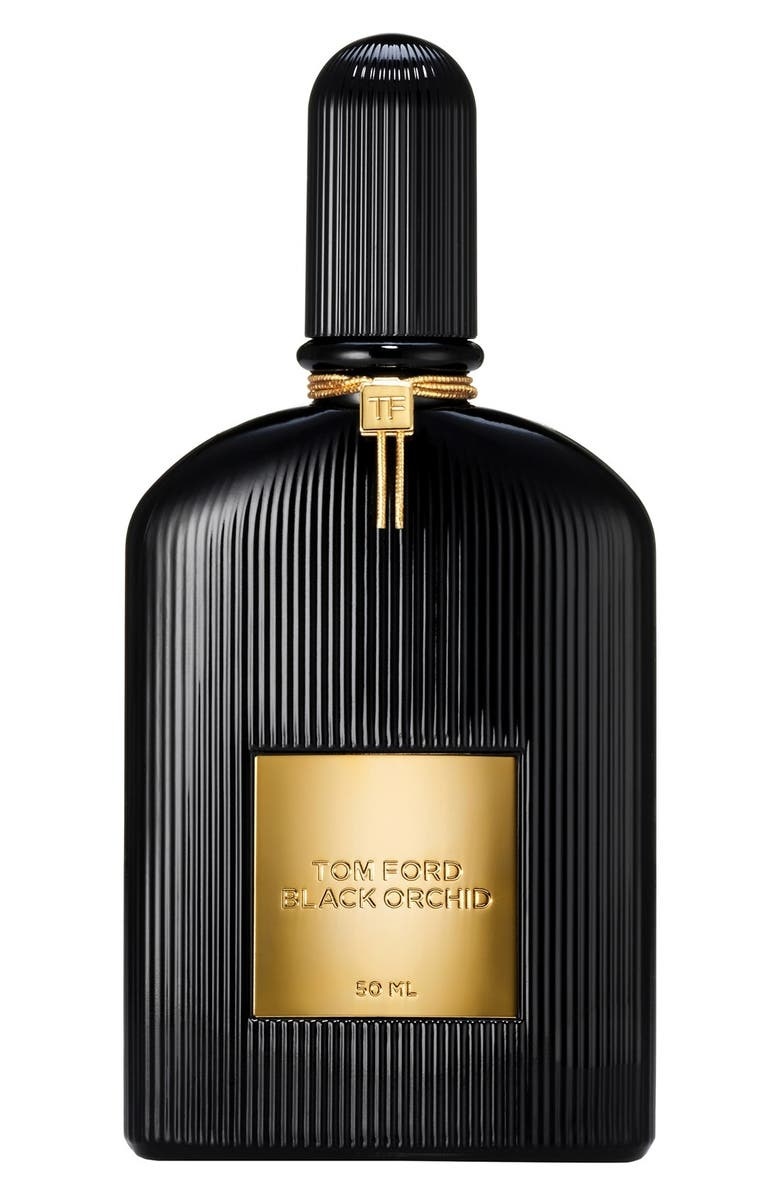 Juicy Couture Viva La Juicy Eau de Parfum
A classic women's perfume that never goes out of style! The Juicy Couture Viva La Juicy Eau de Parfum is a fruity and vibrant fragrance that brightens up your aura. Comes in a decked-out spray bottle for a royal and lavish touch.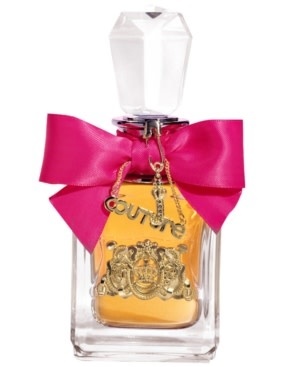 Sensual, warm, and glam, the Jimmy Choo Fever Perfume brings a level of fragrance that's exotic, feminine, and bold. Presented in a gem-like, egg-shaped bottle that looks royal and luxurious.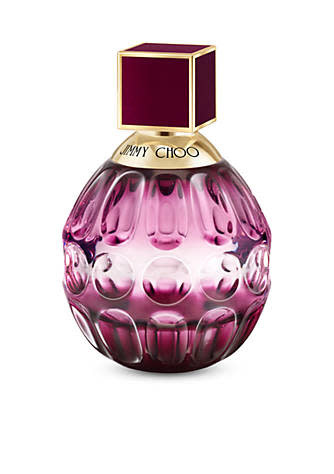 Bond No. 9 Park Avenue South Eau de Parfum
In this Bond No. 9 exclusive, lovely scents of peach, musk, green apple, jasmine, and dry amber blend together and create a masterpiece. Bottled in a white perfume canter with black and red polka dots and decorated with a red bow - perfect for Valentine's Day.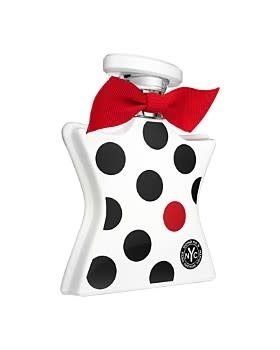 Nothing like a women's perfume that says it all: Dolce & Gabbana The Only One. Perfect for that romantic gesture you want to make, this sophisticated women's fragrance boasts a bold blend of violet, bergamot, coffee, iris, vanilla, and patchouli.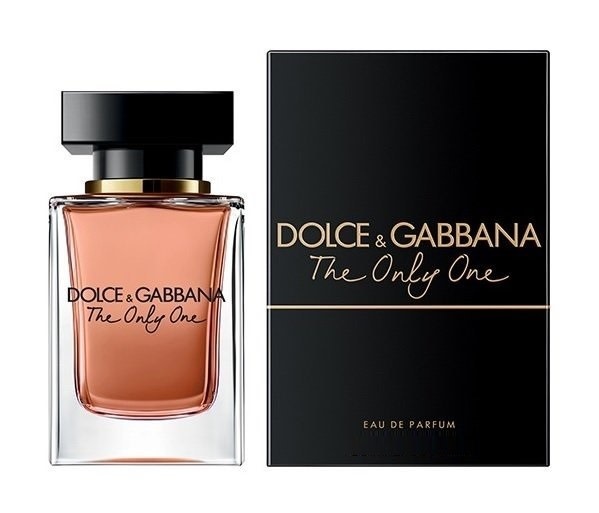 Be sure to see our entire women's perfume collection here!
If you're planning to travel some time this year, why not go out in style with our women's luggage and travel bags? From duffel bags to makeup organizers, you can find a wide range of styles of travel bags and accessories in our collection. We also feature a variety of unique boutique designs and brands, so you can have travel gear that stands out! See some of our favorite women's travel bags below: 
Note: Please always stay updated with COVID-19 travel regulations and more on the CDC website before you book your next flight. You can also use our featured boutique women's travel bags for storage and other uses! 
Stylish with a vintage flair, the Cinda B Train Case makeup bag and organizer makes traveling with your essential cosmetics and skincare products easy. This bag features a spacious interior with two pockets for organizing and storing your makeup.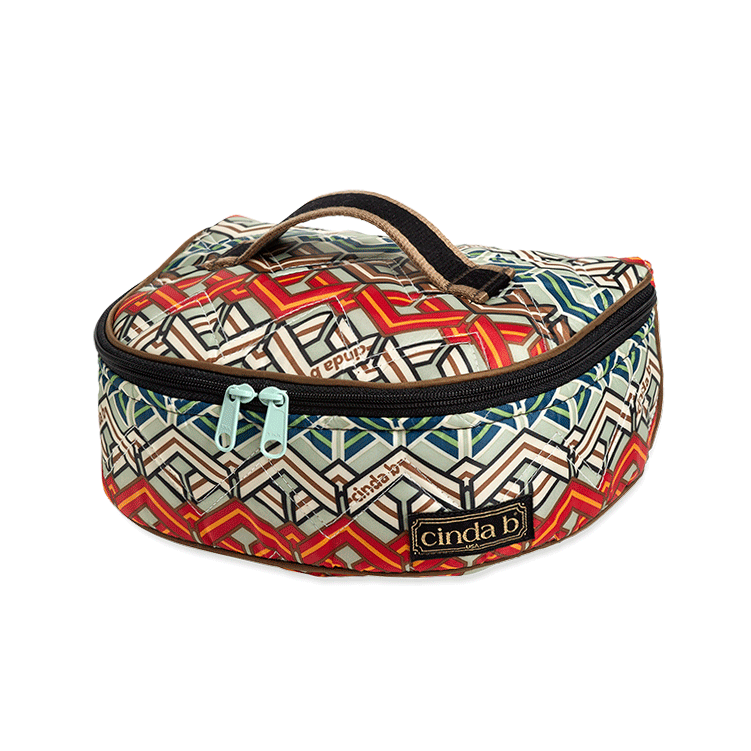 Keep all your accessories, makeup, and other essentials in one place with the Hanging Organizer! With various sized zippered pockets, you can store your jewelry, cotton swabs/pads, makeup, feminine products, travel-sized hair care necessities, and more. And you never have to remove them from the bag when you get to your hotel or AirBnB - just hang the bag up on a hook and fold the bag up when you're ready to go!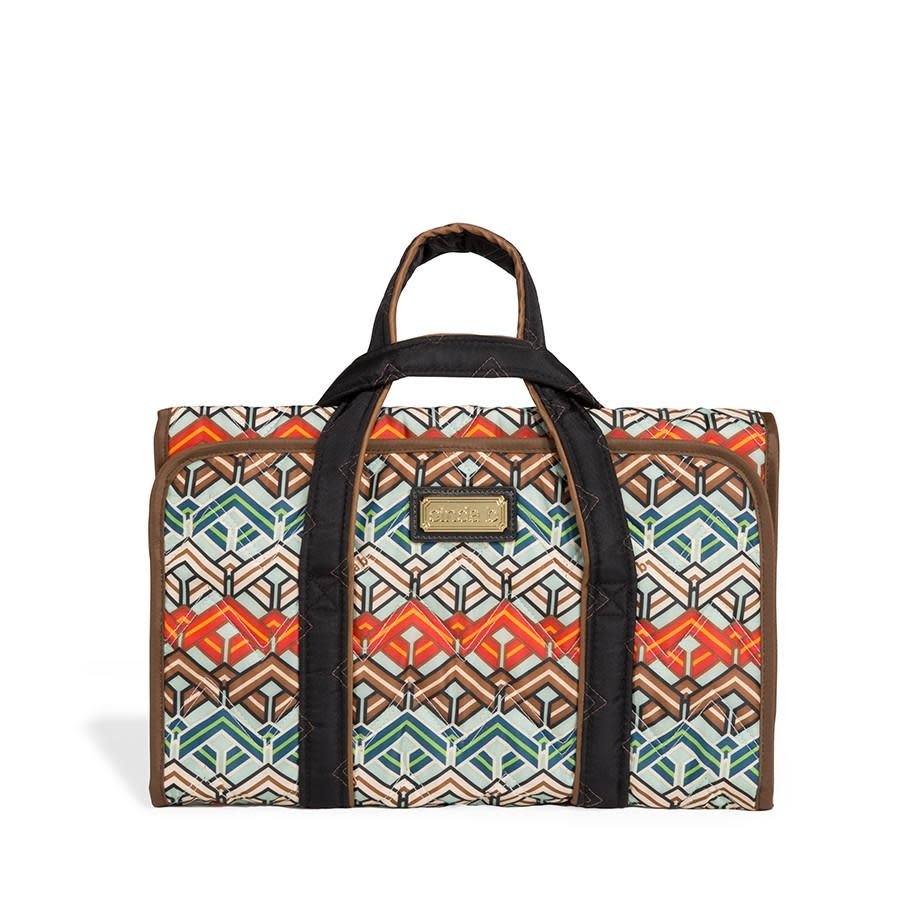 Whether you're skipping the plane and going on a road trip or you need an extra large carry-on bag, get this chic and spacious Weekender Duffel Bag!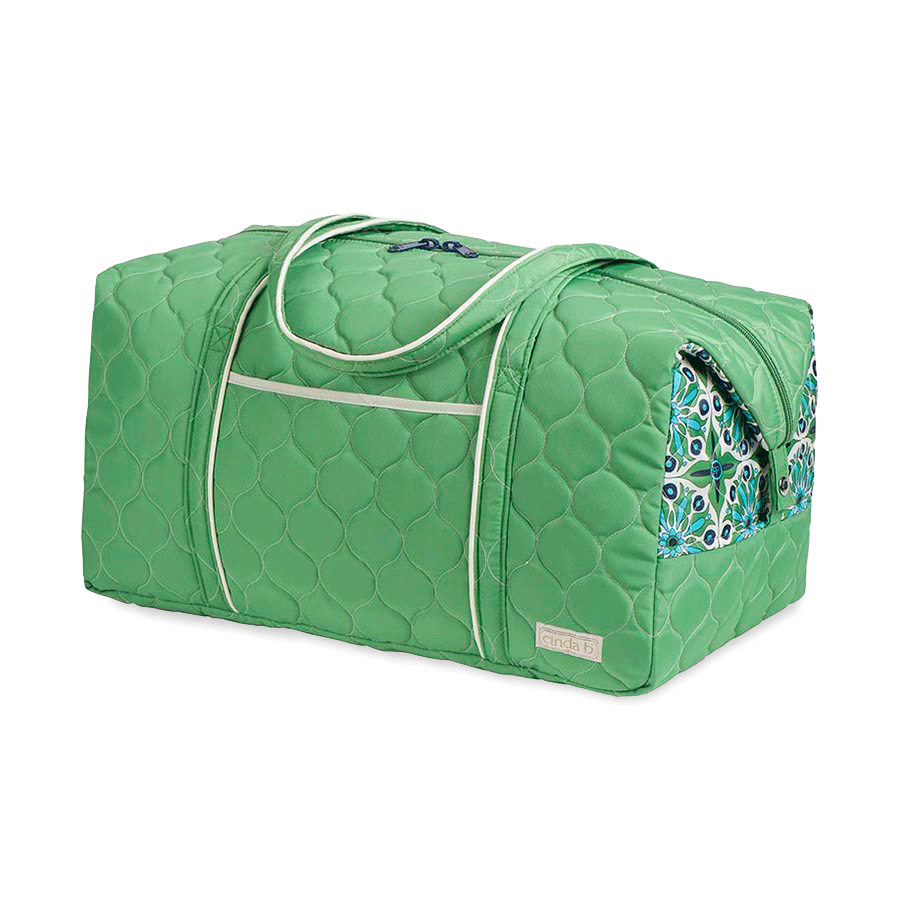 Keep all your ID, cards, keys, and other small items in this handy pouch! This zippered pouch for women features a transparent window for easy ID view and has a claw clip to attach to your purse or travel bag.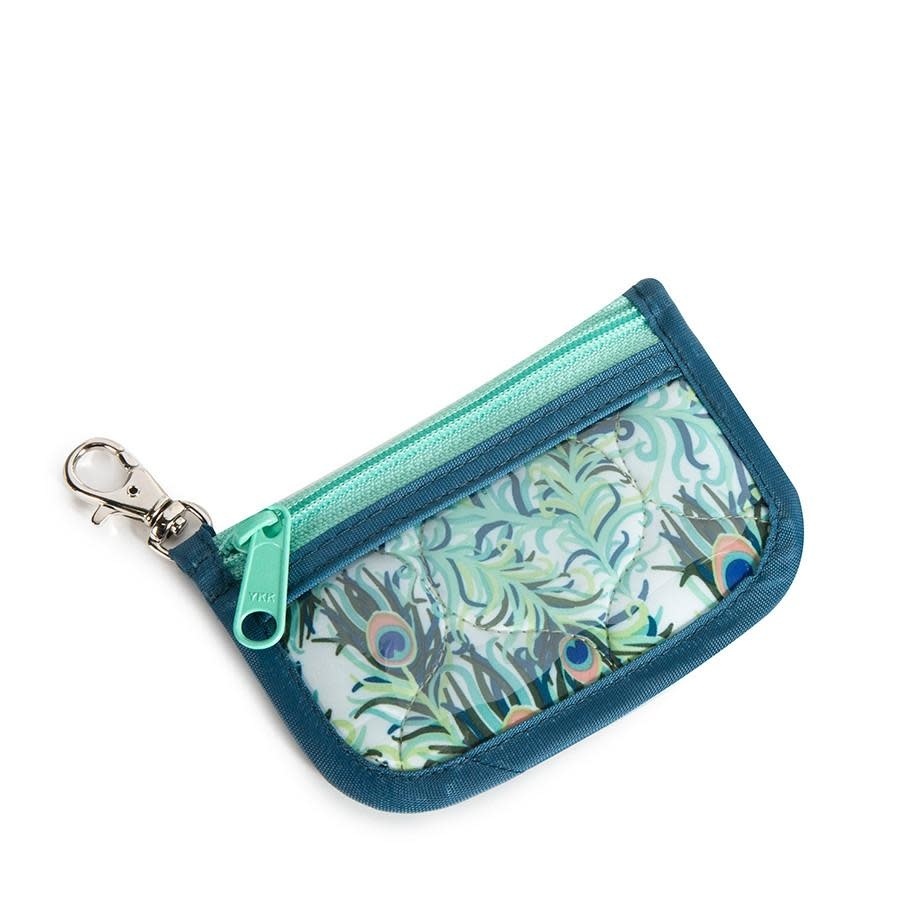 Curling Iron/Flat Iron Travel Bag/Cover
Designed for most standard-sized hair styling tools, this curling iron/flat iron cover allows you to stow away your hair care products for travel safely and easily. The bag is big enough to store the cords as well as the tool itself so that you don't have to wrap the cord around the bag.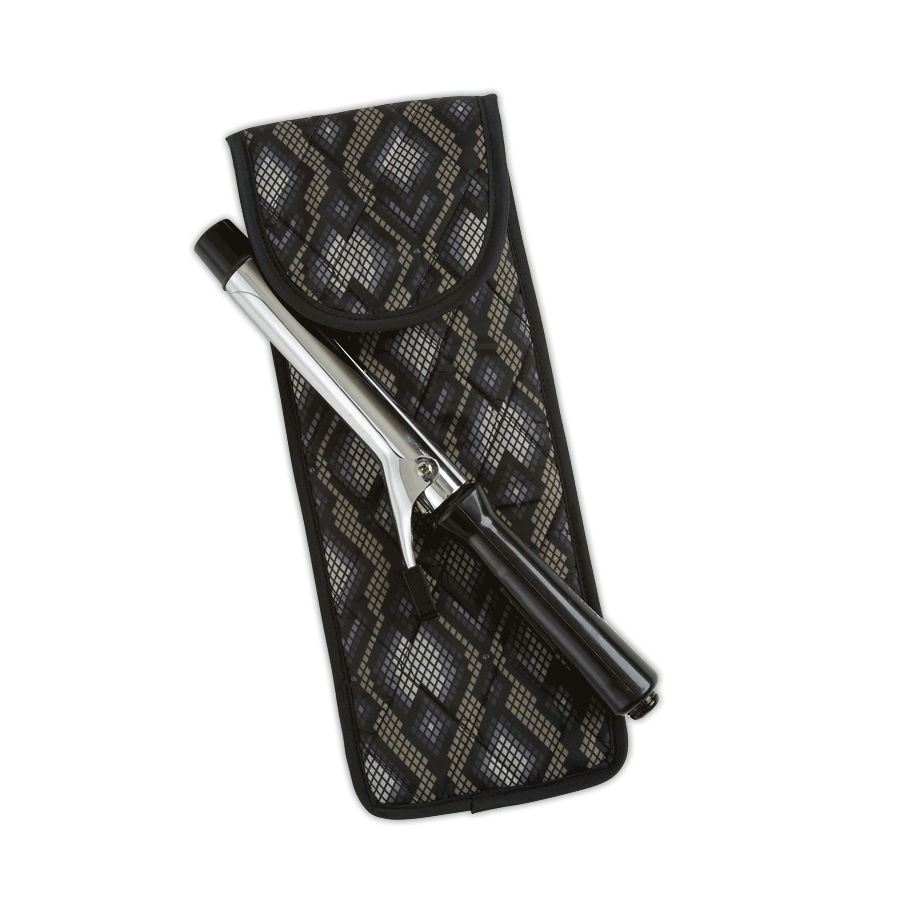 Shop for more women's luggage and travel bags here at Abraham's!
Sweaters and cardigans for at-home wear or for everyday attire is always welcome in any woman's closet! And Valentine's Day makes a wonderful occasion to add more to your collection. Get a look at some of the luxurious and chic sweaters/cardigans we have in our online boutique: 
This beautifully crocheted oversized sweater is 100% feminine and romantic - a perfect gift for your lovely lady. Wear your favorite cami or t-shirt underneath or use the Pol Handmade Sweater as a cozy lounge top!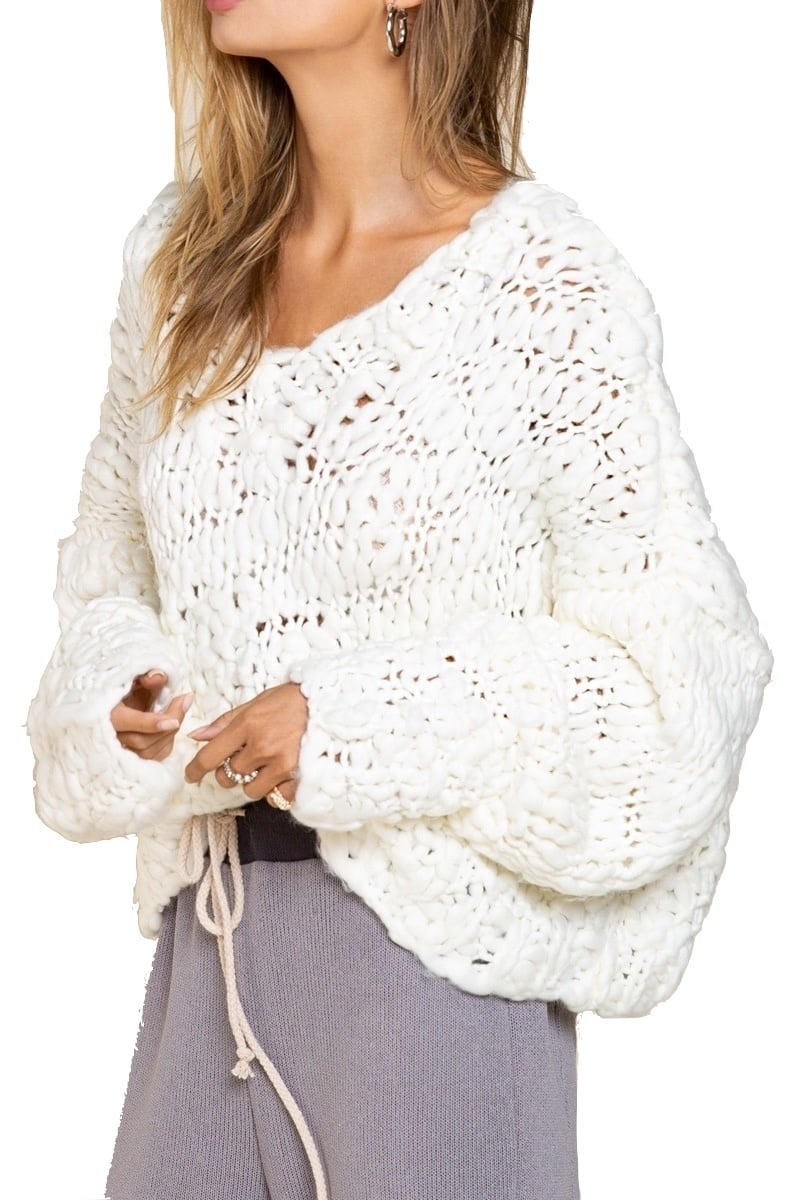 Super soft and comfy with an elegant style, the Kerisma Veda Sweater is a must-have for your wardrobe, whether for loungewear or for casual attire. Perfect to wear with your favorite leggings or jeans!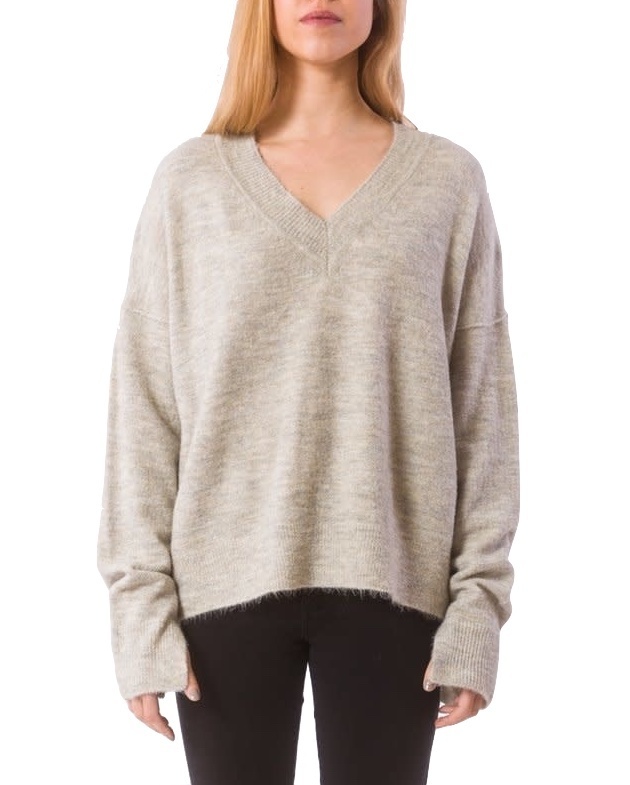 Main Strip Star Crew Neck Sweater
With its stylish design and fun star pattern, the Main Strip Star Crew Neck Sweater is a fall favorite and gives you a relaxed, yet trendy, look that you can pair with leggings, jeans, skirts, and more.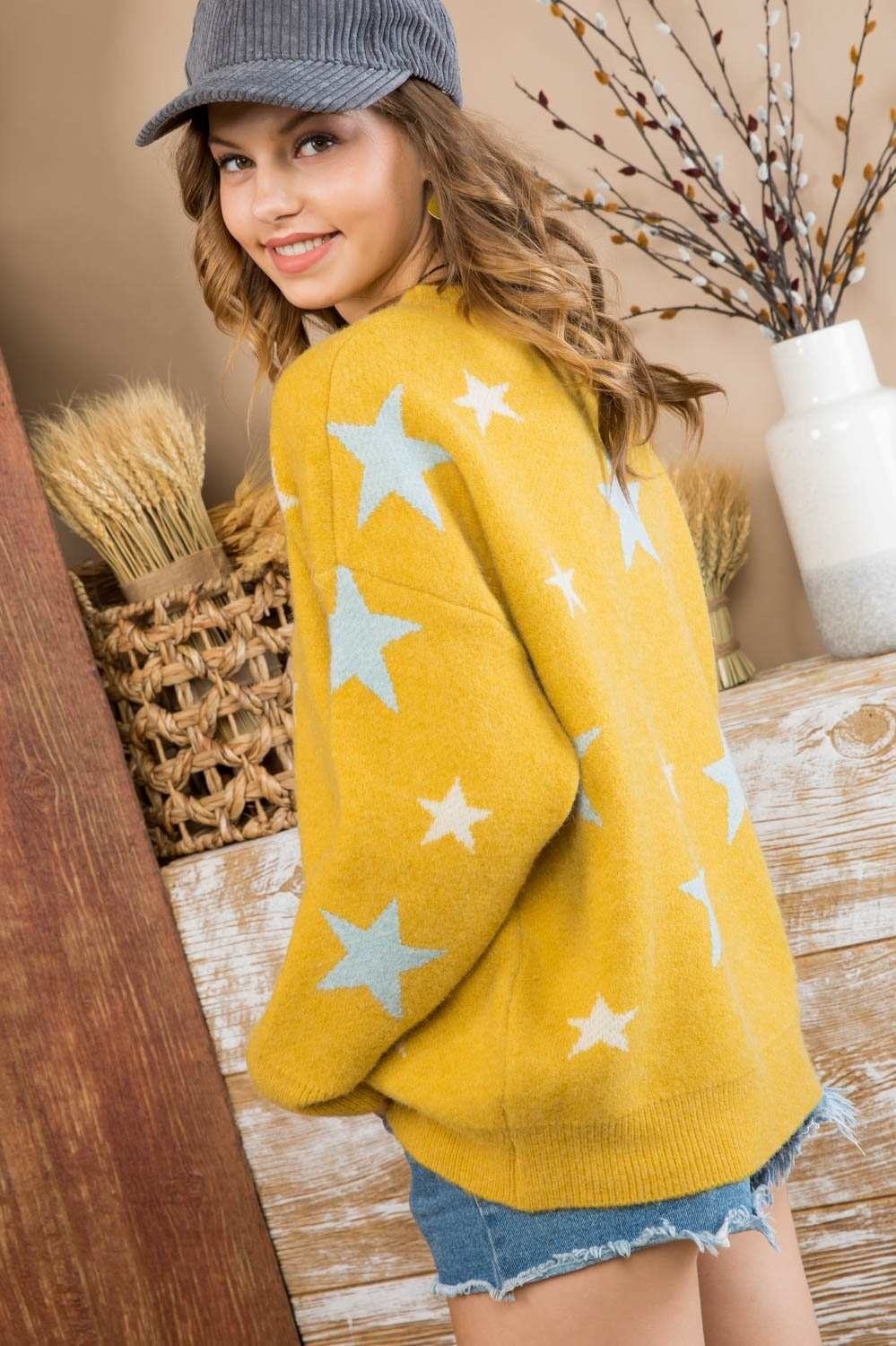 Fashionable and warm, this bold Karlie Camo Sweater Cardigan features a button-up front with a classic cardigan style. The camo pattern adds an eye-catching touch to this comfy cardigan!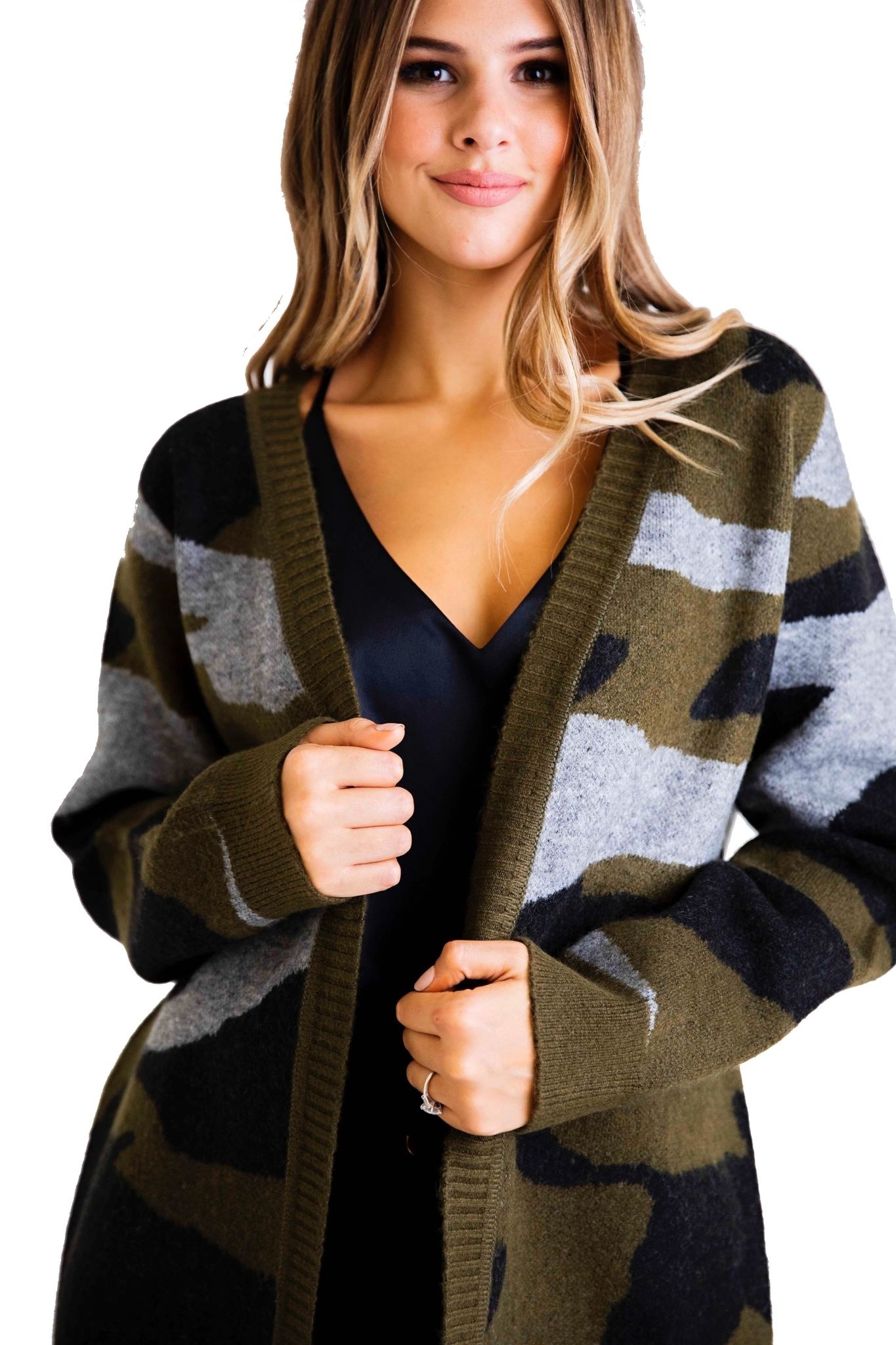 Chic and elegant, the &Merci  Mohair Knot Sweater is a romantic sweater top that's perfect to wear on Valentine's Day date night! The sweater has a simple crewneck front with a backless design and a knot on the back.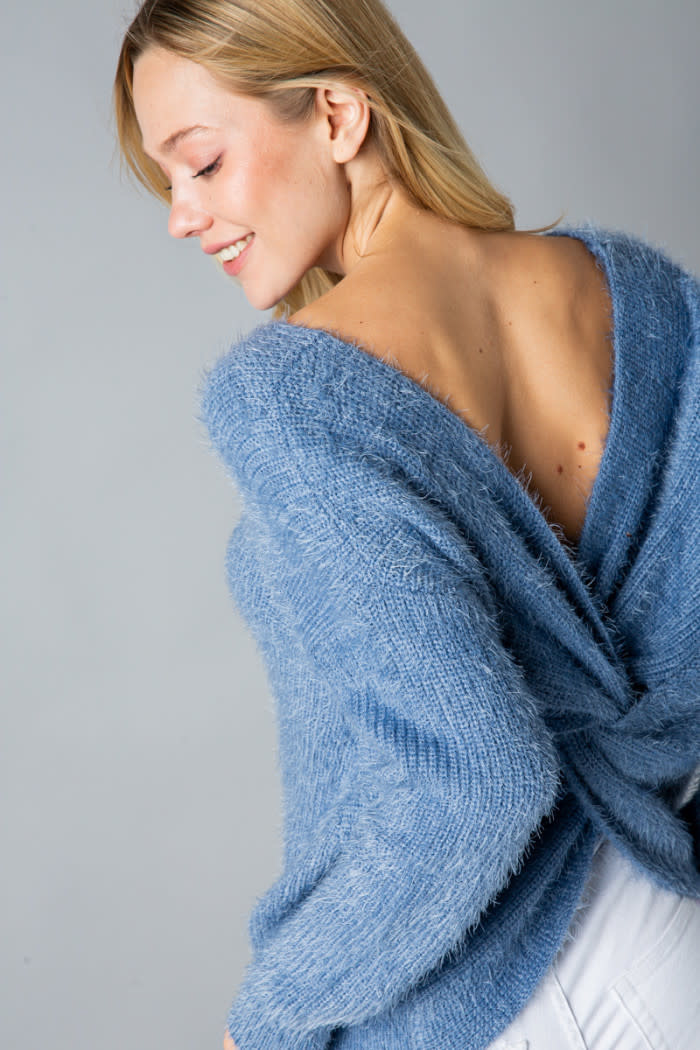 Pair your camis, tank tops or tees with the Karlie Snake Kimono Cardigan. With a subtle and stylish snakeskin design, this long kimono cardigan pairs a variety of feminine and elegant styles together for a beautiful layer to your attire.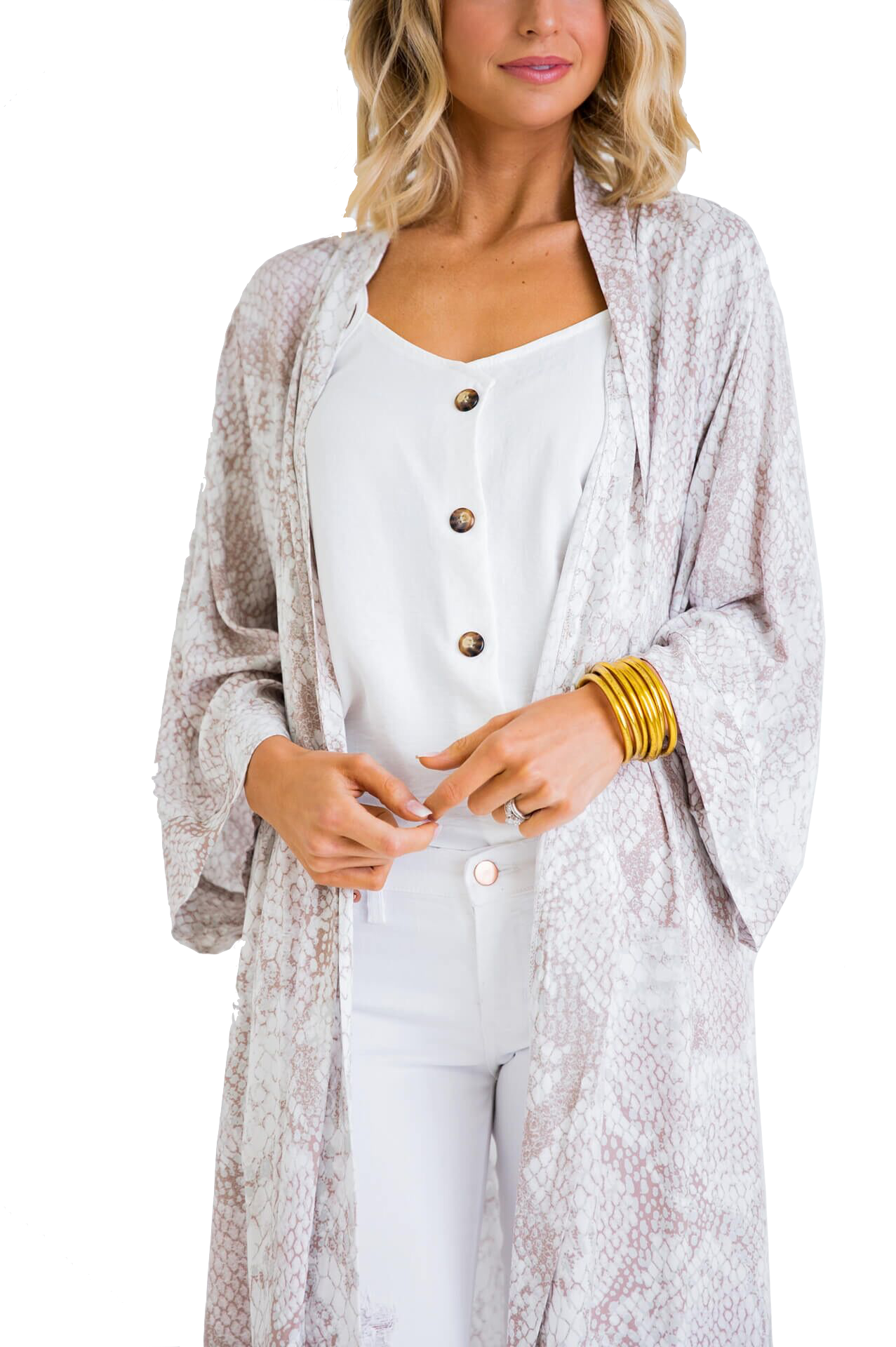 This beige women's frayed and oversized sweater features shimmering gold leopard stripes for a chic and fun look. Great to wear with jeans, shorts, leggings, and more!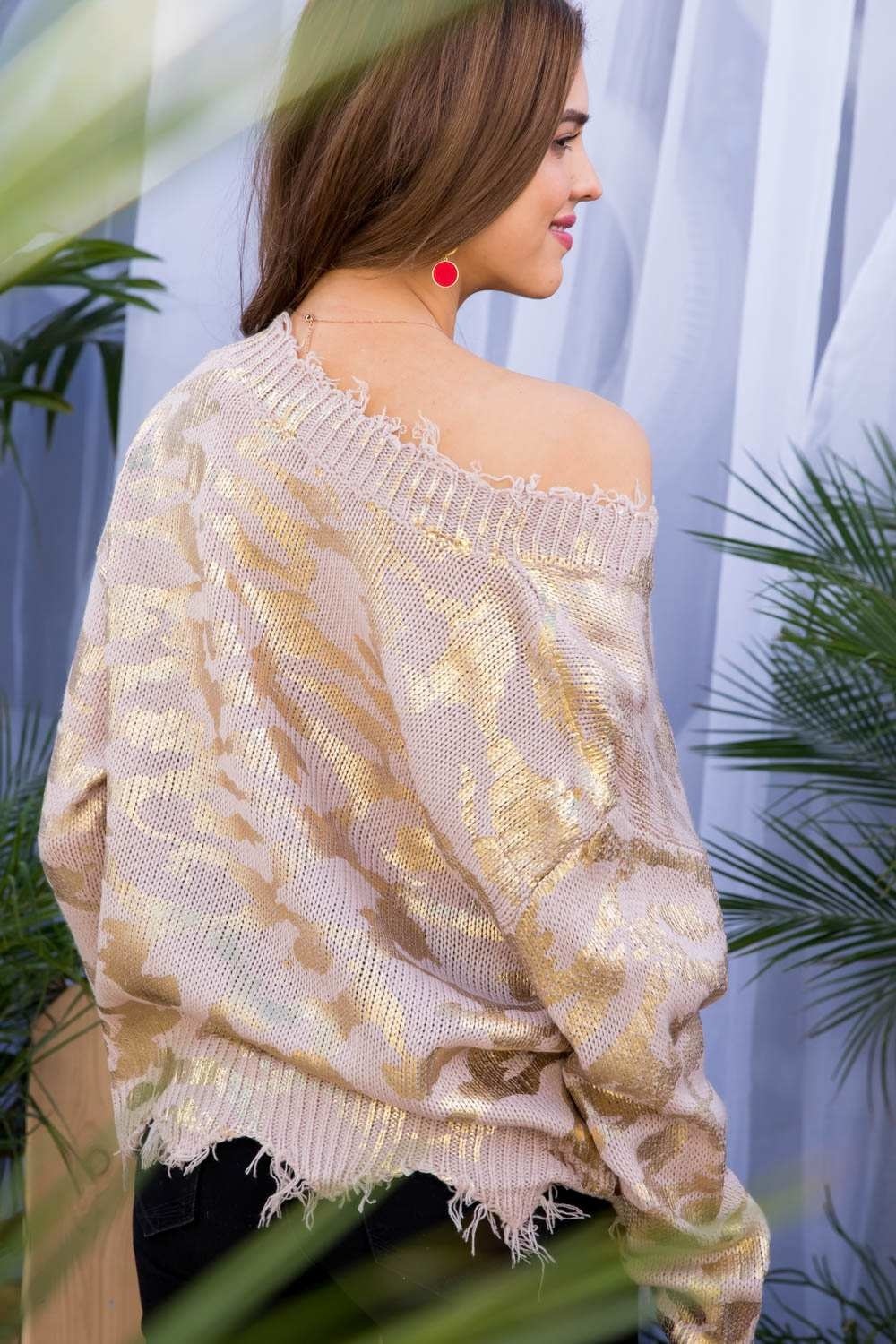 Perfect to wear to the office and straight to a date night, the Kerisma Tiana Cardigan has an elegant and classic style with an open front and slanted front pockets - great to wear with blouses!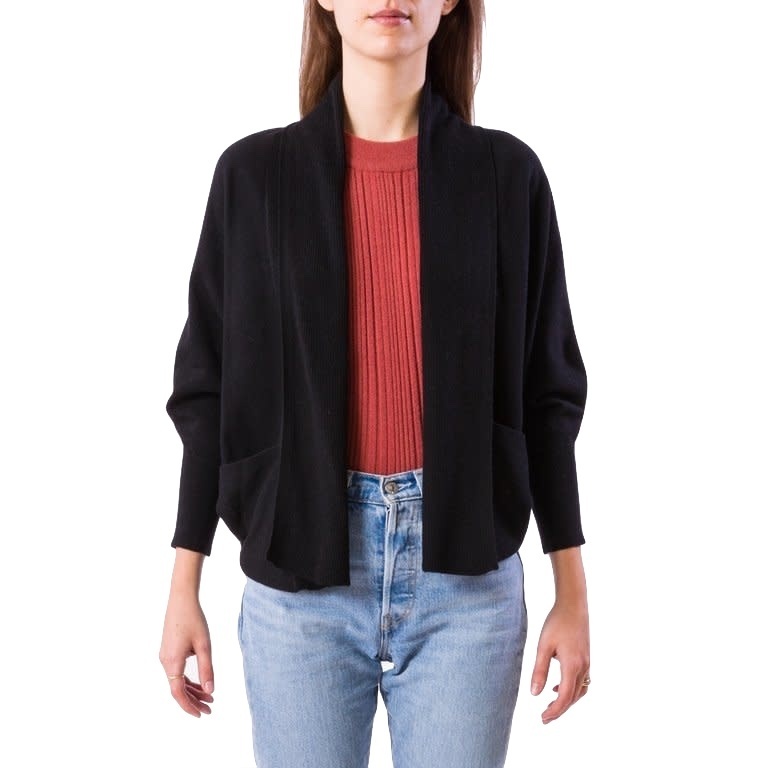 Explore our Women's Sweaters collection for more options that make great Valentine's Day gifts!
Treat your sweetheart to a new pair of pajamas or a loungewear set! From silky soft jammies to oversized sweatshirt and shorts sets, you can find a wide range of comfy, yet trendy and stylish, clothing here at Abraham's. Here are some of our recommendations for a Valentine's Day gift: 
PJ Harlow Shala Satin Trim Robe
Always wake up or go to bed in luxury with this PJ Harlow Shala Satin Trim Robe. This women's luxury sleep robe is knee-length, lightweight, and breathable for comfortable wear. Comes with a robe tie to keep the robe closed.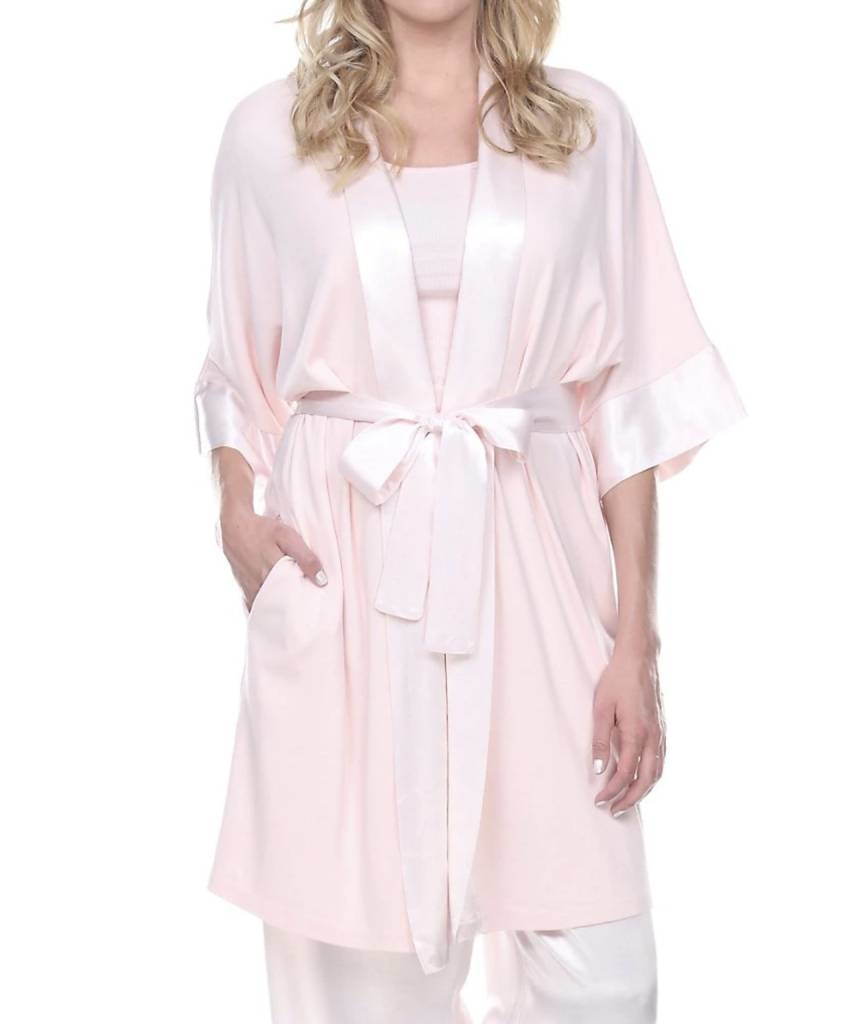 Stay comfy and lounge in the Karlie Leopard Sweatshirt Set! This trendy loungewear set for women features an oversized pullover sweatshirt and lounge shorts - both with leopard print designs. Wear it at home or go out with sneakers or sandals for a casual look!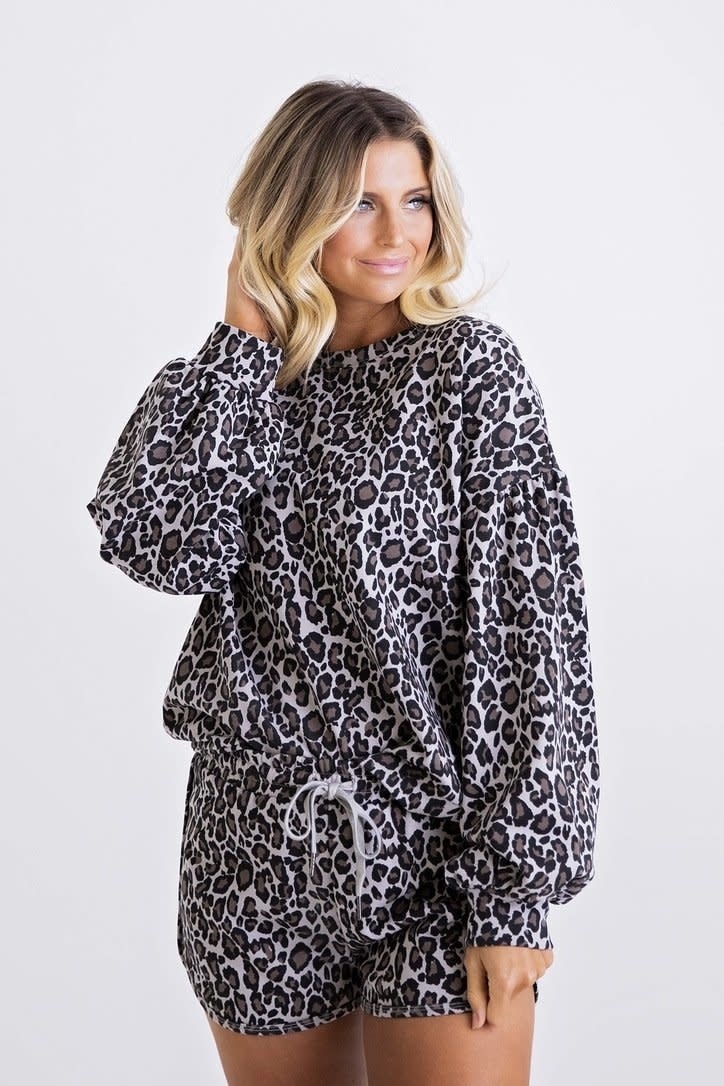 Barefoot Dreams Luxe Milk Jersey Piped PJ Set
Gift this classic women's pajama set! The Barefoot Dreams Luxe Milk Jersey Piped PJ Set is extra comfy and timelessly stylish - a great pair to wear for colder seasons.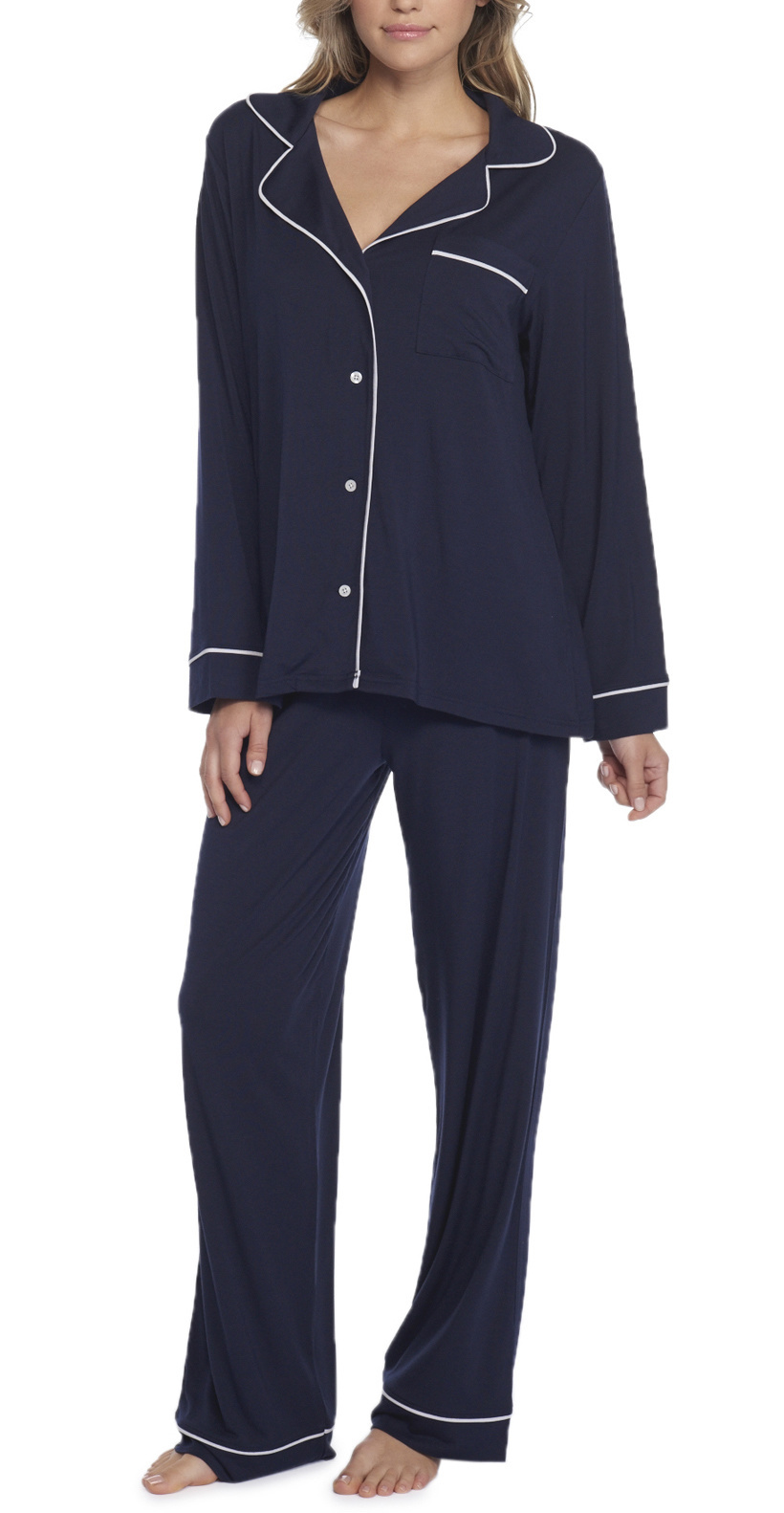 Pol Dazzling Star Fleece Lounge Shorts
Stay comfy and relaxed in these Pol Dazzling Star Fleece Lounge Shorts! Super soft and cozy, these shorts also pair well with the Pol Bright Star Hoodie Pullover for a complete set.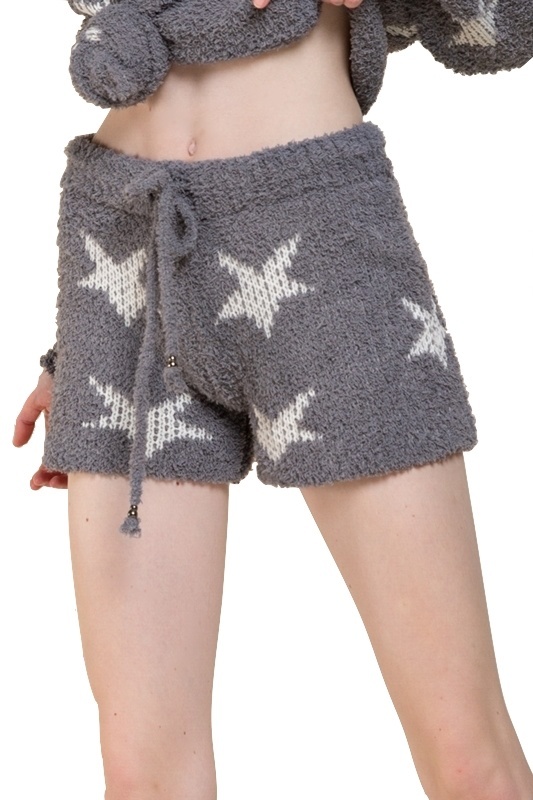 Karlie French Terry Set + Mask
Nothing like a comfy and oversized tee to lounge in! The Karlie French Terry Set features a short-sleeved extra roomy shirt paired with matching shorts. You also receive a matching face mask with this set.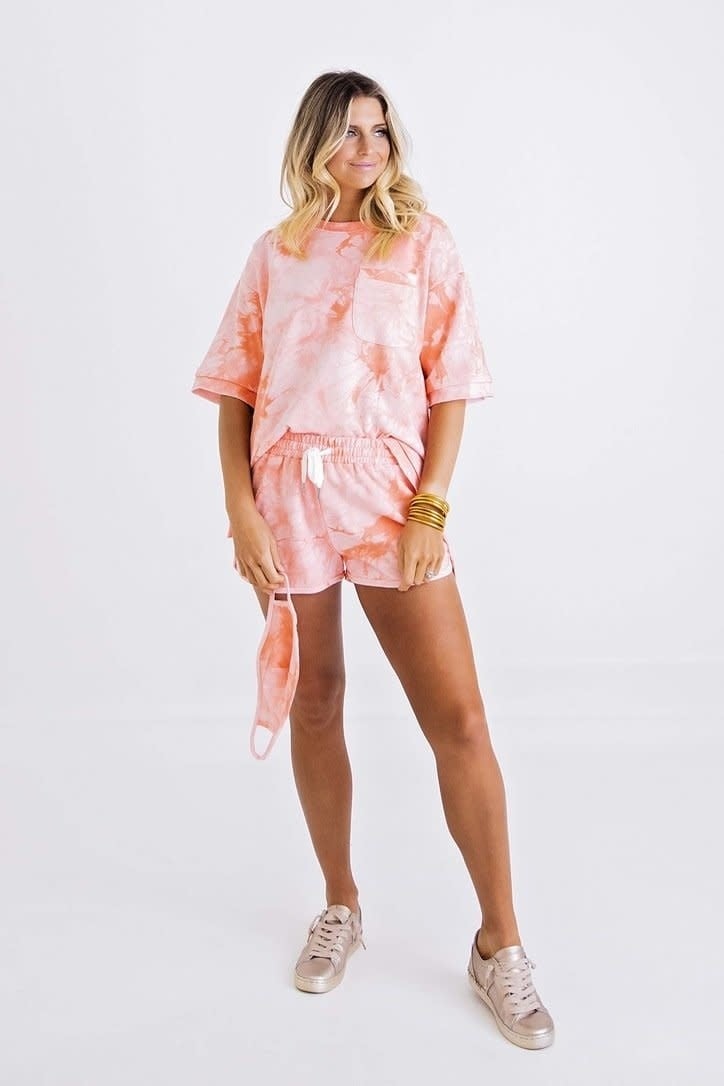 Soft and silky, the PJ Harlow Lindsay Nightie makes a lovely gift for any occasion. This nightie is knee-length and features a tank-top style, making it ideal for spring and summer pajama wear.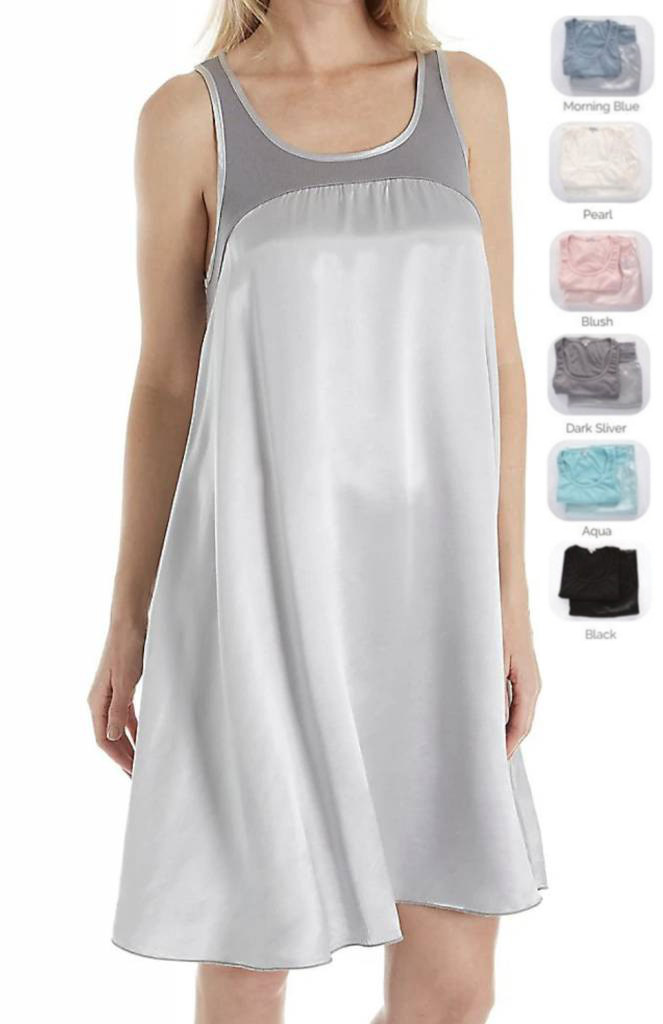 Find more women's pajama options in our collection!
Help Build Her Wardrobe For 2021 With Incredible Spanx Leggings
Ultra flattering, chic, and trendy, Spanx has revolutionized the way leggings look and feel on every woman, helping her achieve her ideal shape. At Abraham's, we select various Spanx leggings designs to accompany different lifestyles and outfit styles. Get a peek at what Spanx leggings we offer here: 
Spanx Leather-Like Ankle Skinny Pant
Give your attire a bold look with the Spanx Leather-Like Ankle Skinny Pant! Don't let the name fool you - Spanx's flattering fit make these faux leather leggings a great addition to your wardrobe.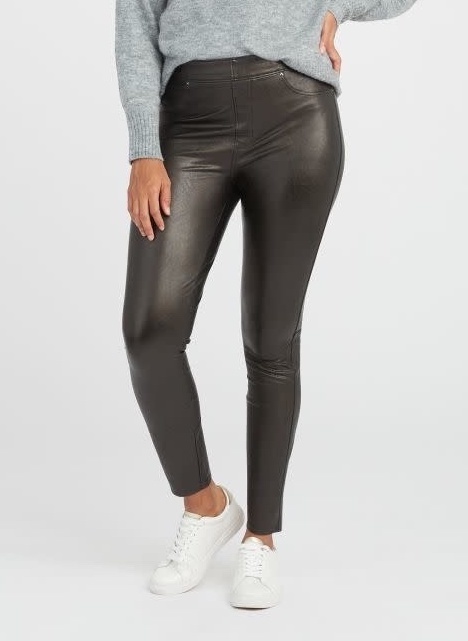 Faux Leather Croc Shine Leggings
Here's another edgy and chic pair of Spanx of leggings that you'll love! Pair the Faux Leather Croc Shine Leggings with your favorite blouse, tee or sweater. Features a fun crocodile skin pattern.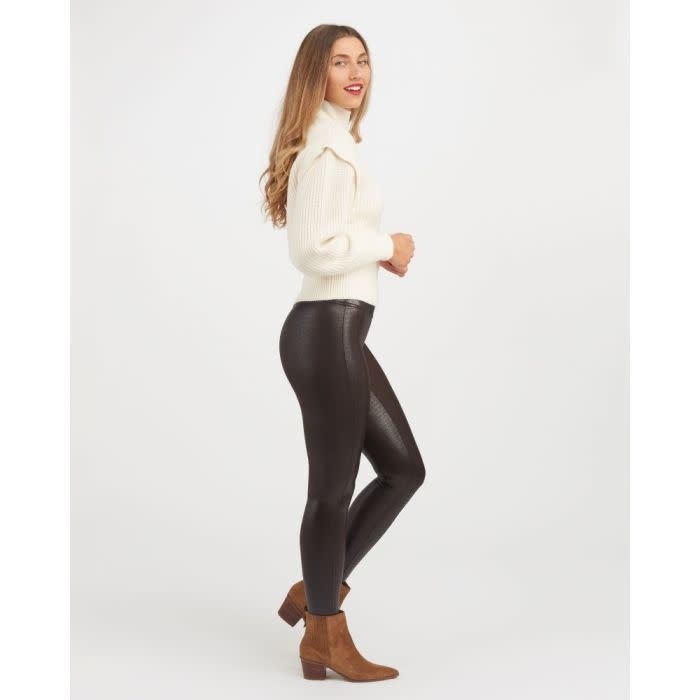 Spanx Look At Me Now Seamless Leggings
Perfect for casual wear, the Look At Me Now Seamless Leggings feature a camo pattern to give you that athleisure and sporty look.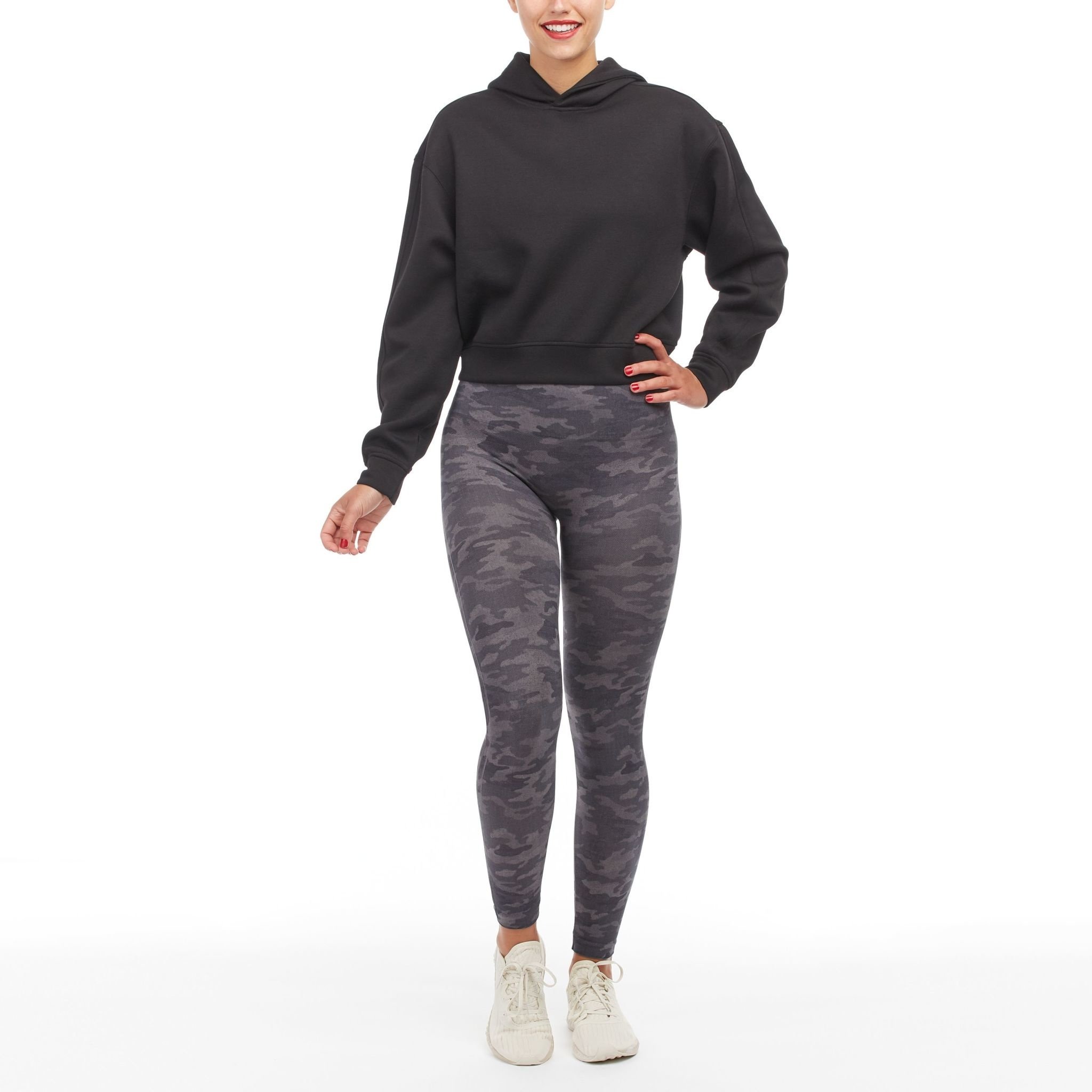 Combine the popular styles of jeans and leggings with the power of Spanx, and you get these sleek and figure-flattering Clean Indigo Jeans! These high-end jeggings let you skip the uncomfortable buttoning and tight waistbands of traditional jeans.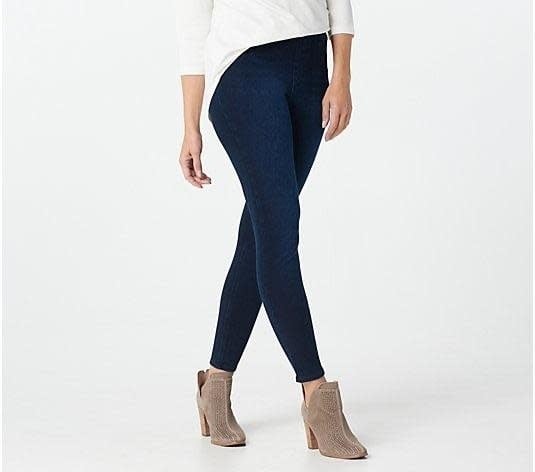 Shop for more leggings and women's pants in our collection!
For Valentine's Day, why not give a gift that will elevate her home space with boutique home & lifestyle products from Abraham's? From cozy socks to soft throw blankets, you can find a wide array of goodies here at our store to share as gifts to your special lady. Here are some of our favorites: 
Dreamer Pillow Case - Set Of 2
Amp up the comfort and luxury of your bed with the PJ Harlow Dreamer Pillow Cases! Silky soft just like PJ Harlow women's pajamas and sleepwear, these pillowcases make you feel like you're sleeping on a satin cloud and give you a more luxurious rest every night.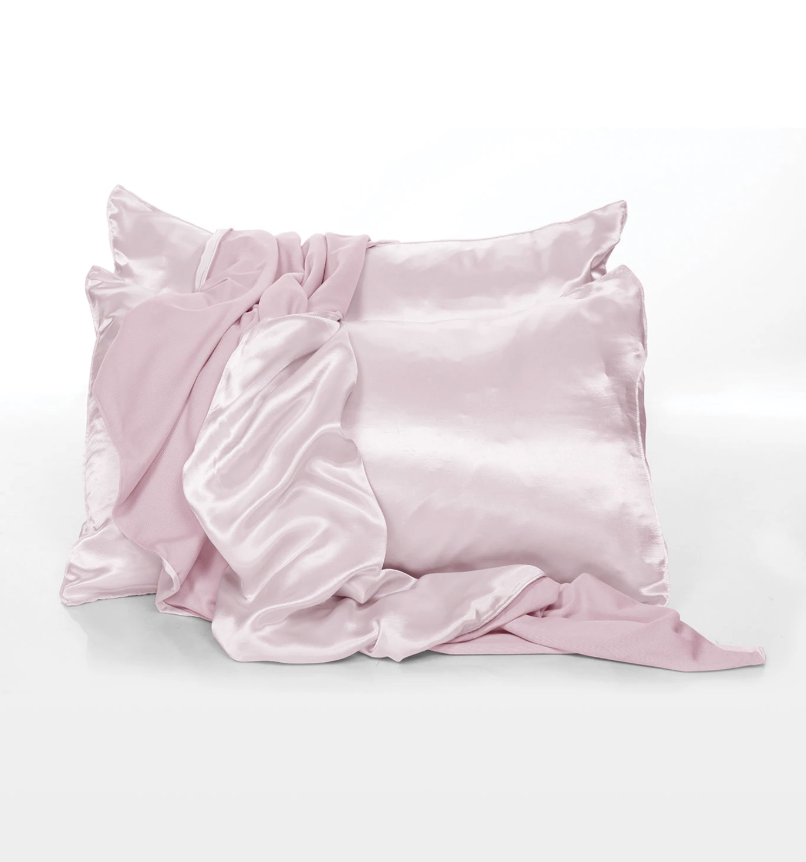 Barefoot Dreams CozyChic Throw Blanket
Give your loved one something cozy that will remind them of you with the Barefoot Dreams CozyChic Throw Blanket! Made from luxurious and top-quality material, this warm and ultra-soft throw blanket makes a wonderful addition to your living room or bedroom space.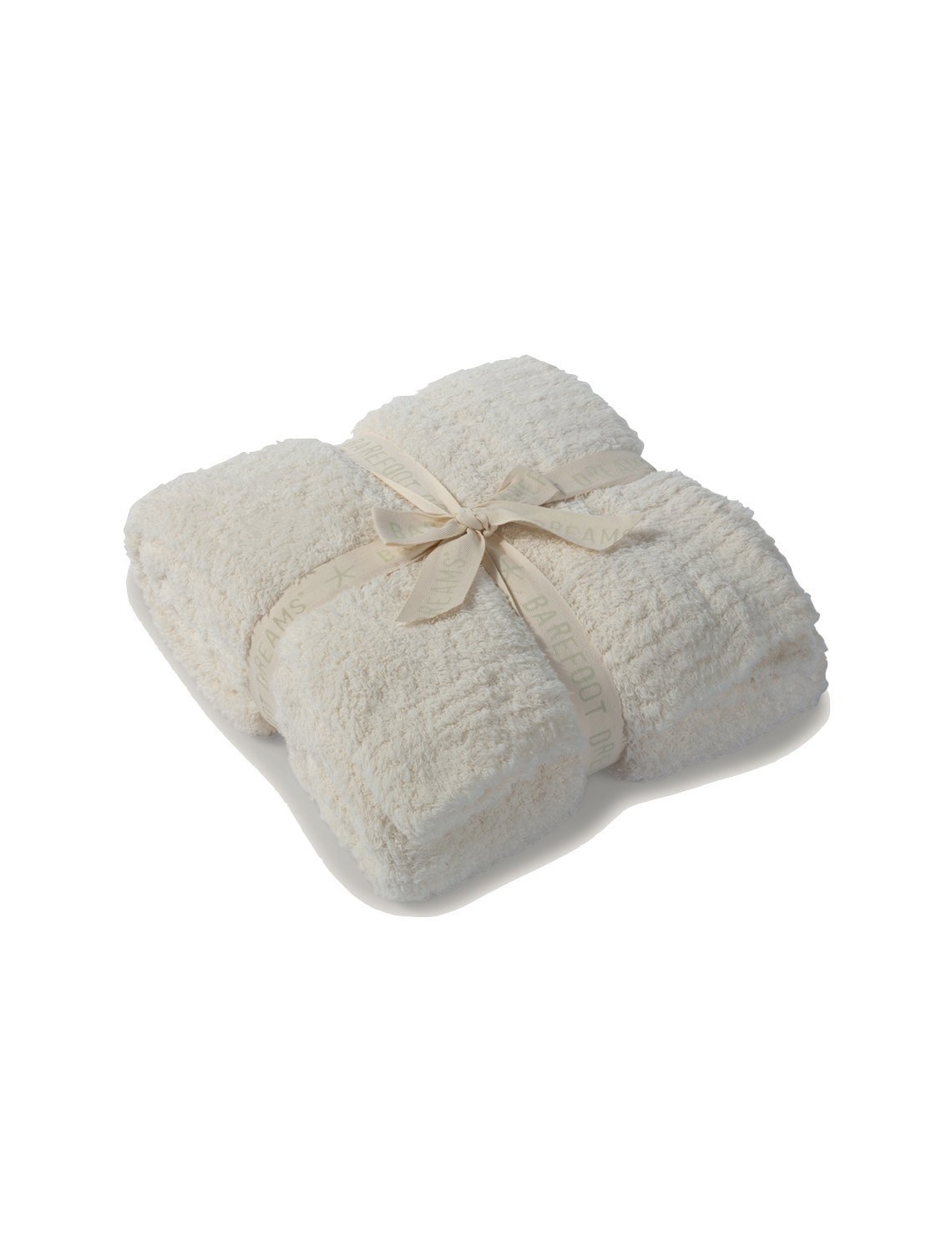 For an all-natural home fragrance that doesn't require you to have a lighter or come in a spray form, the Thymes Petite Reed Diffuser is that way to go when you want your space to smell great. Comes in various scents for you to choose from!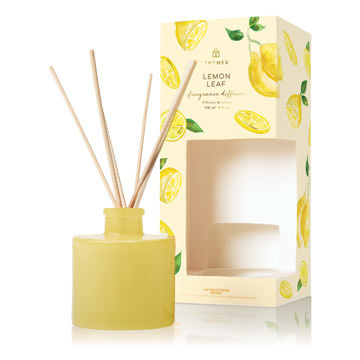 Royal Standard To-Go Wine Glasses
Pair your lady's favorite wine bottle with the Royal Standard To-Go Wine Glasses for a great Valentine's Day gift! This set of four stemless wine glasses add a certain charm to your cupboards and makes having a nightcap or other beverages a fun time. Great for sharing, too!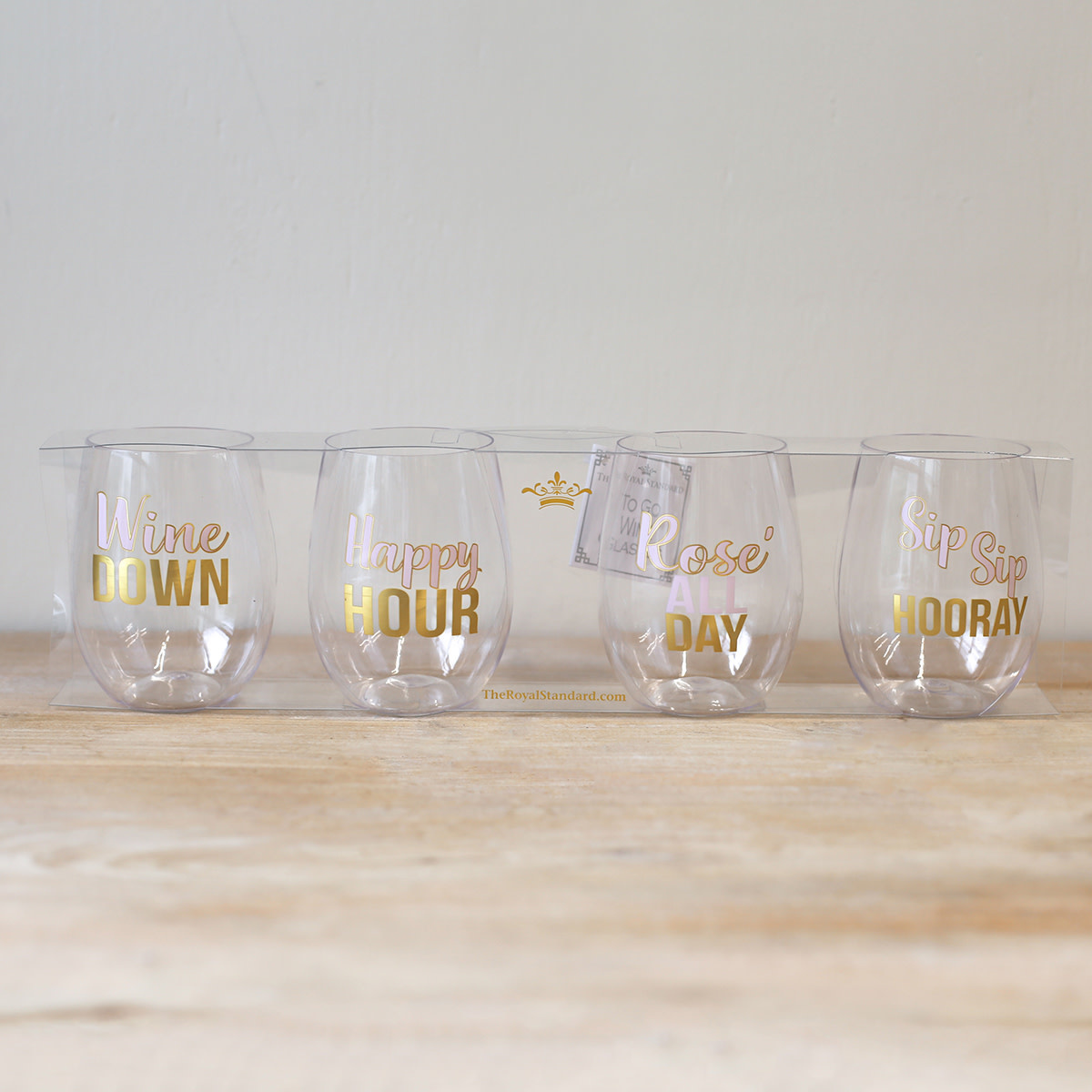 Soak in soothing Royal Standard Bath Salts! Made with all-natural ingredients, such as essential oils and dried flowers/plants, this bottle of bath salts is a great addition to a Valentine's Day spa care kit or as a gesture to show you want your special lady to enjoy some self-TLC.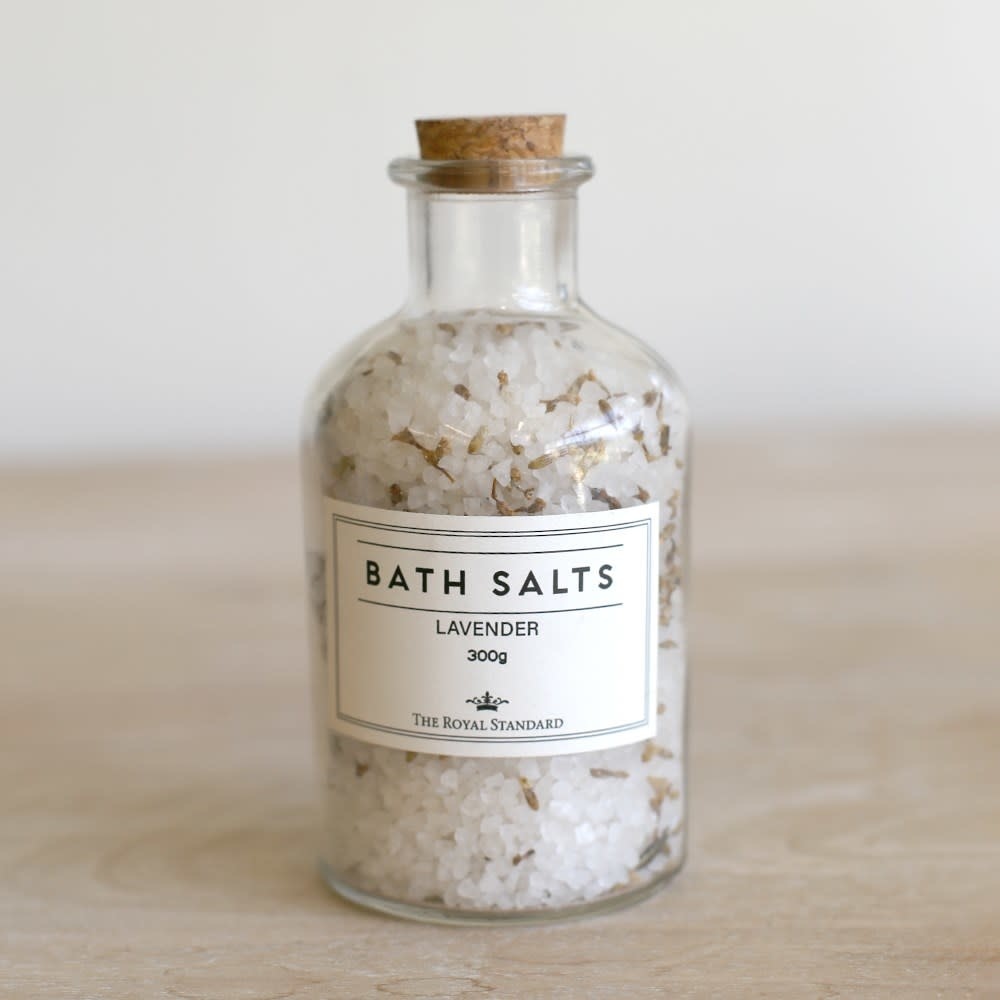 Browse our other great finds in our Home & Lifestyle section!
Make the most of the New Year and this upcoming Valentine's Day! Stay safe, everyone, and thank you for visiting our online boutique. Enjoy shopping with us!
~Abraham's