Abraham's can help you find boutique-level men's clothing and accessories for the beloved men in your life, no matter what kind of lifestyle or fashion style they have. Check out our Men's Valentine's Day Gift Guide 2020!
Need some help finding the right Valentine's Day Gift for your husband? Or maybe you want to give your dad or brother a special gift you know they'll love as a token of your love and appreciation to them on Valentine's Day! (It's not just for couples after all.) Abraham's can help you find boutique-level men's clothing and accessories for the beloved men in your life, no matter what kind of lifestyle or fashion style they have. Here's what we recommend for Valentine's Day Gifts for Men: 
Does your man love fishing or hiking? Or perhaps he loves taking his motorcycle out on the weekend for a long ride. For the country boys that love to simply be outdoors, we offer a variety of high-end outerwear options for men for all lifestyles. From brands like Southern Tide, Ralph Lauren, and Kuhl, you can find premium outdoor apparel and accessories for men. Here are some great outdoor gear for men that you can give as Valentine's Day gifts for your sweetheart, father, brother, relatives, and friends: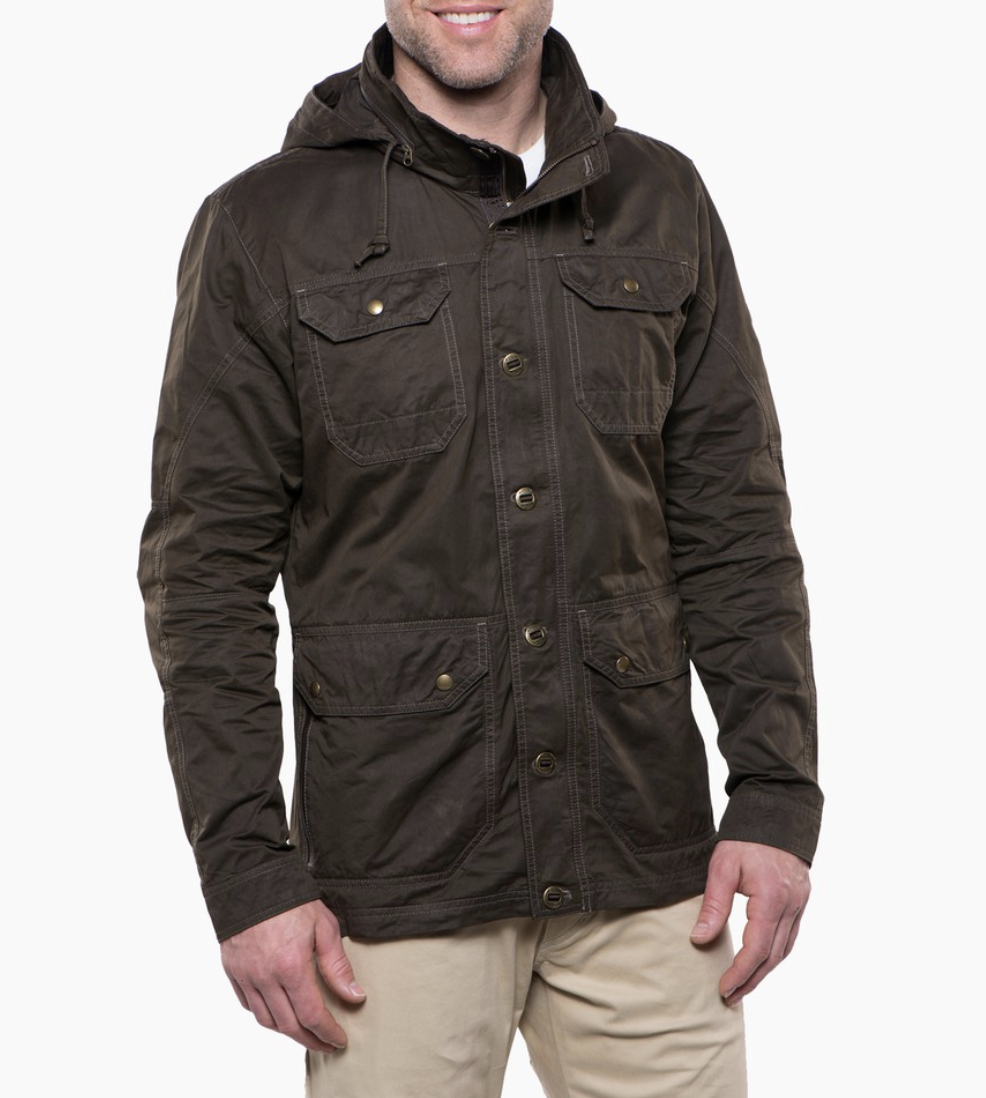 Water-resistant and warm, this military-style outdoor jacket for men features durable and heat-retaining waxed material to keep you covered and safe from wind and water. What's unique about this men's work and outdoor jacket is the hide-away hood that rolls up and tucks away neatly inside the zippered neckline pouch without being too bulky or in the way of your comfort. The hood doesn't ever need to be separated from the jacket. Designed with 5-panel sleeves, this lightweight jacket allows for more flexible mobility and isn't stiff like other jackets. The closure features both zippered and button-up and this jacket has multiple outer pockets for holding various items, from fishing tools to daily essentials like keys, phone, and wallet. 
Polo Ralph Lauren Full Zip Sweater Fleece Vest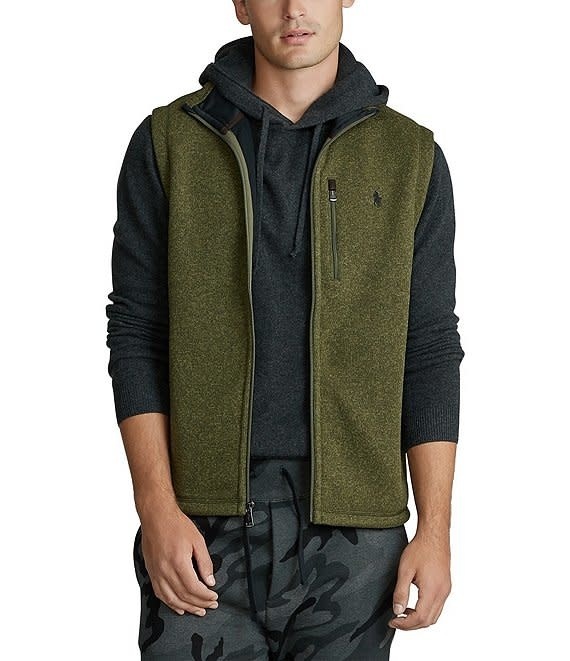 Sleek and modern, this simple designer fleece full-zip vest for men is perfect for layering with other outerwear pieces, such as hoodies, long-sleeved shirts, and even jackets or coats. The ultra-soft fleece material provides extra warmth and features a chest pocket with a side zipper. 
Kennesaw Conceal Carry Quilted Vest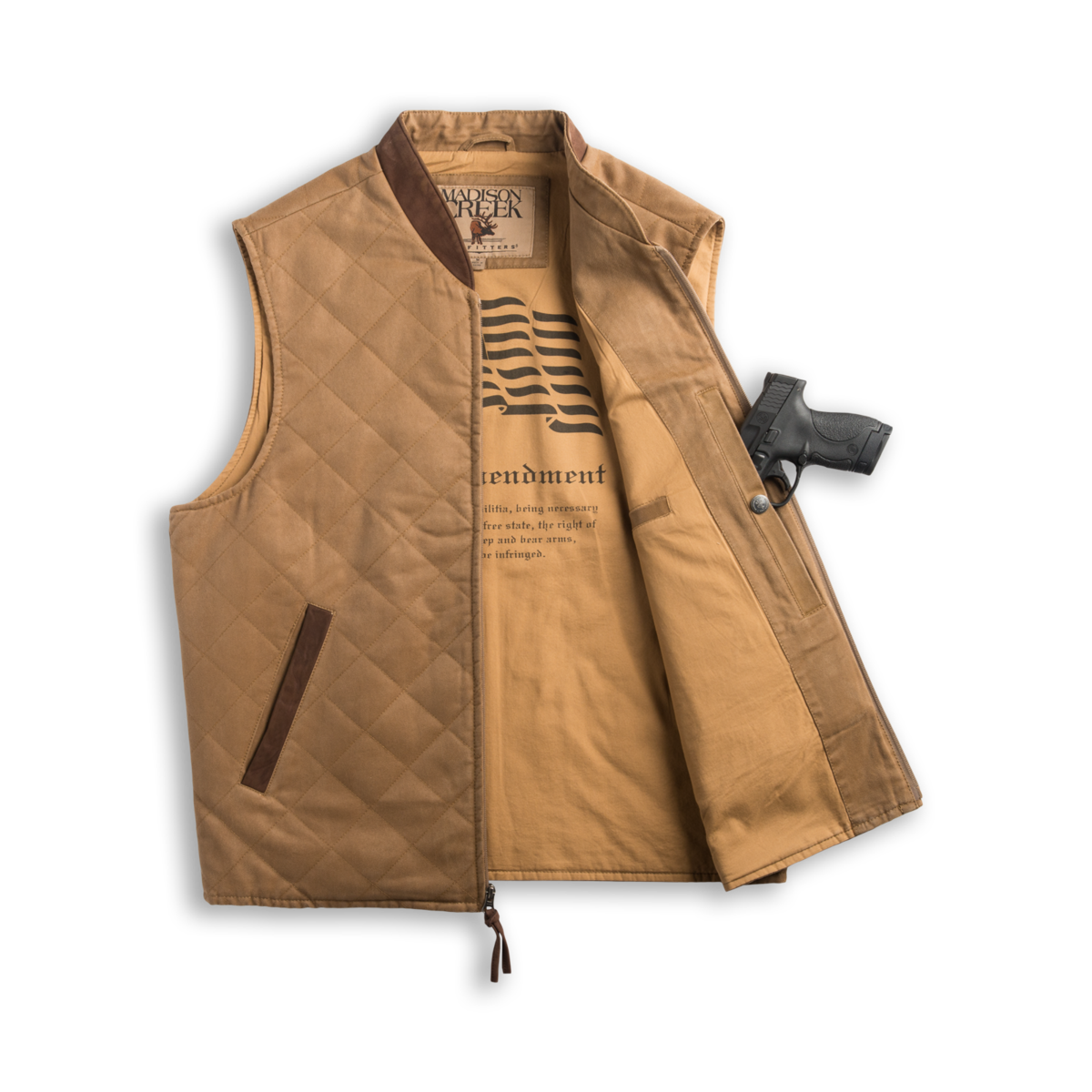 Great for daily use, the Madison Creek Kennesaw Conceal Carry Quilted Vest is ideal for men who take their handgun/pistol with them for safety on a regular basis. This vest features two button-up inner compartment to for concealed carry and makes it accessible. The detachable Velcro upholster secures the firearm. Lightweight and not too thick, this quilted vest features cow leather collar and pockets and has the 2nd Amendment on the interior lining of the vest. If you don't conceal carry, you can still use this vest for a variety of purposes and carry your tablet, phone, wallet, etc., with you using the built-in pockets. 
Men's Accessories: Men's Hats, Colognes, Leather Belts, and More 
For non-clothing Valentine's Day gift ideas, men's accessories such as genuine leather belts and sports hats are great alternative options if you want to gift something small, yet meaningful. At Abraham's, we connect you with various high-end men's accessory brands that you won't find anywhere else. Let us give you a sneak peek at our men's boutique accessories collection below: 
Torino Genuine American Alligator Leather Belt 
Instead of cow hide, this American alligator embossed leather belt for men is a luxury exotic leather belt accessory that features a sleek and shiny gator pattern. Pair with your favorite suits, dress pants, khakis, and even jeans. This versatile leather buckle belt is a great way to complete an outfit, whether for formal or casual occasions. 
Patagonia P-6 Logo LoPro Trucker Hat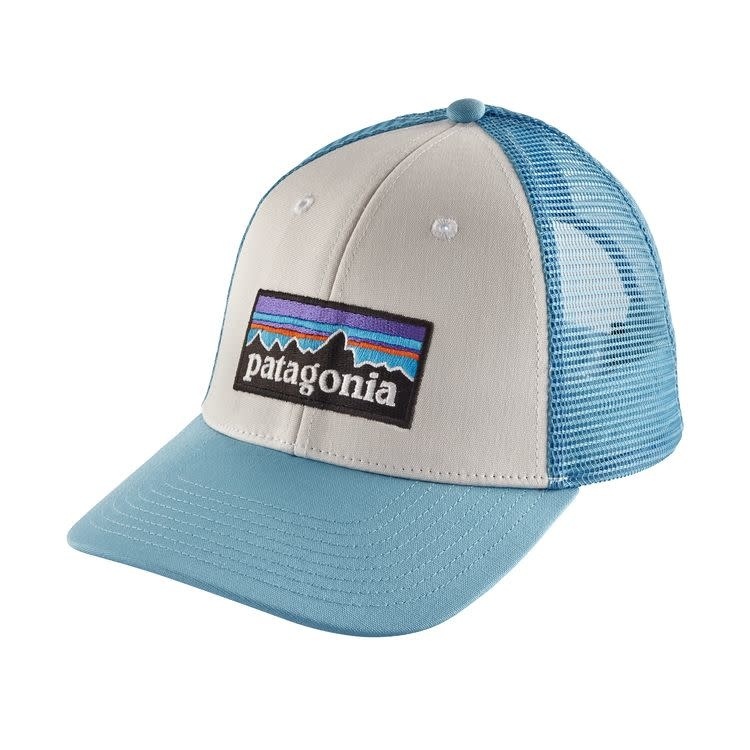 Simple and functional, baseball caps and trucker hats like the Patagonia P-6 Logo LoPro are essential accessories for men, especially if you spend a lot of your time outdoors. This traditional men's trucker hat features a mesh back for breathability and air flow, a flexible bill, and a snapback for adjustable and comfortable fit. 
Mountain Khakis Cabin Duffle Bag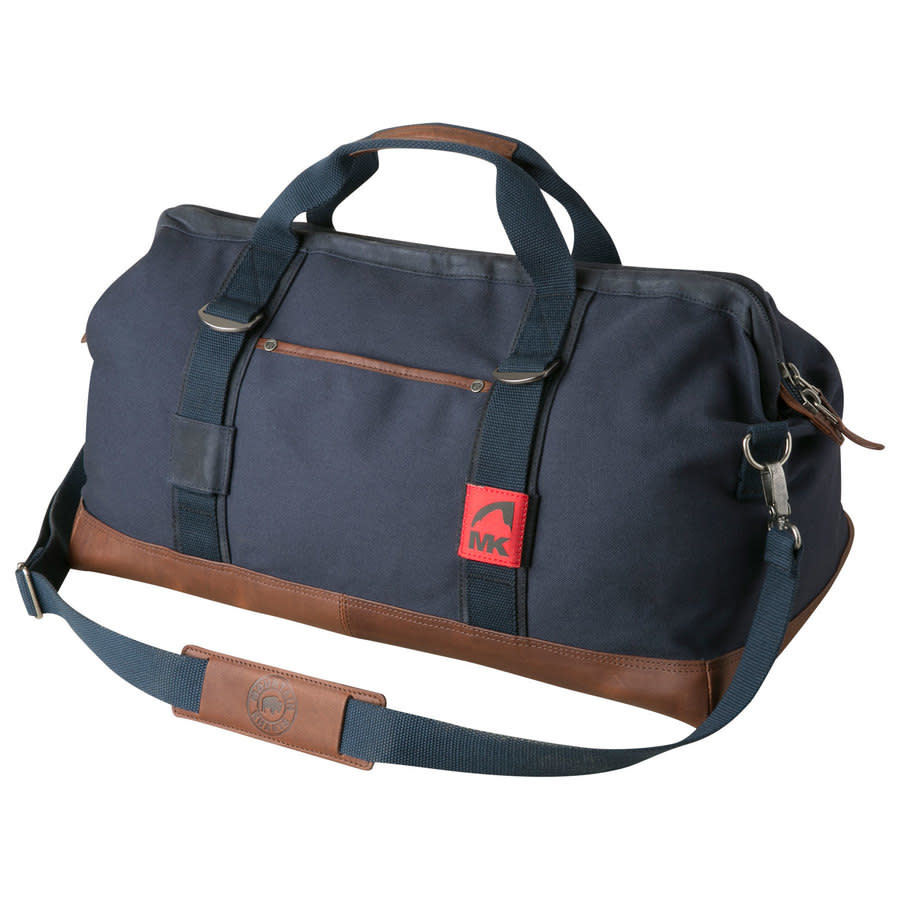 Pack for overnight trips, camping trips, and more with the Mountain Khakis Cabin Duffle Bag. Cleverly constructed with water-resistant 18oz waxed canvas and 20oz bomber canvas, this extra sturdy duffle bag makes all your weekender trips smooth and organized. Reinforced with leather on the bottom of the bag, this weekender duffle for men is tough and durable for long-lasting use. The spacious interior provides plenty of storage space for your personal items, and a removable inner organization panel helps keep essentials separated and clutter-free. Make it easy to access important information like airline tickets or maps with the exterior slip pocket. You can remove the shoulder strap as well and simply carry the duffle with your hand. The shoulder strap features a cushioned slide leather pad for added comfort when you use the strap.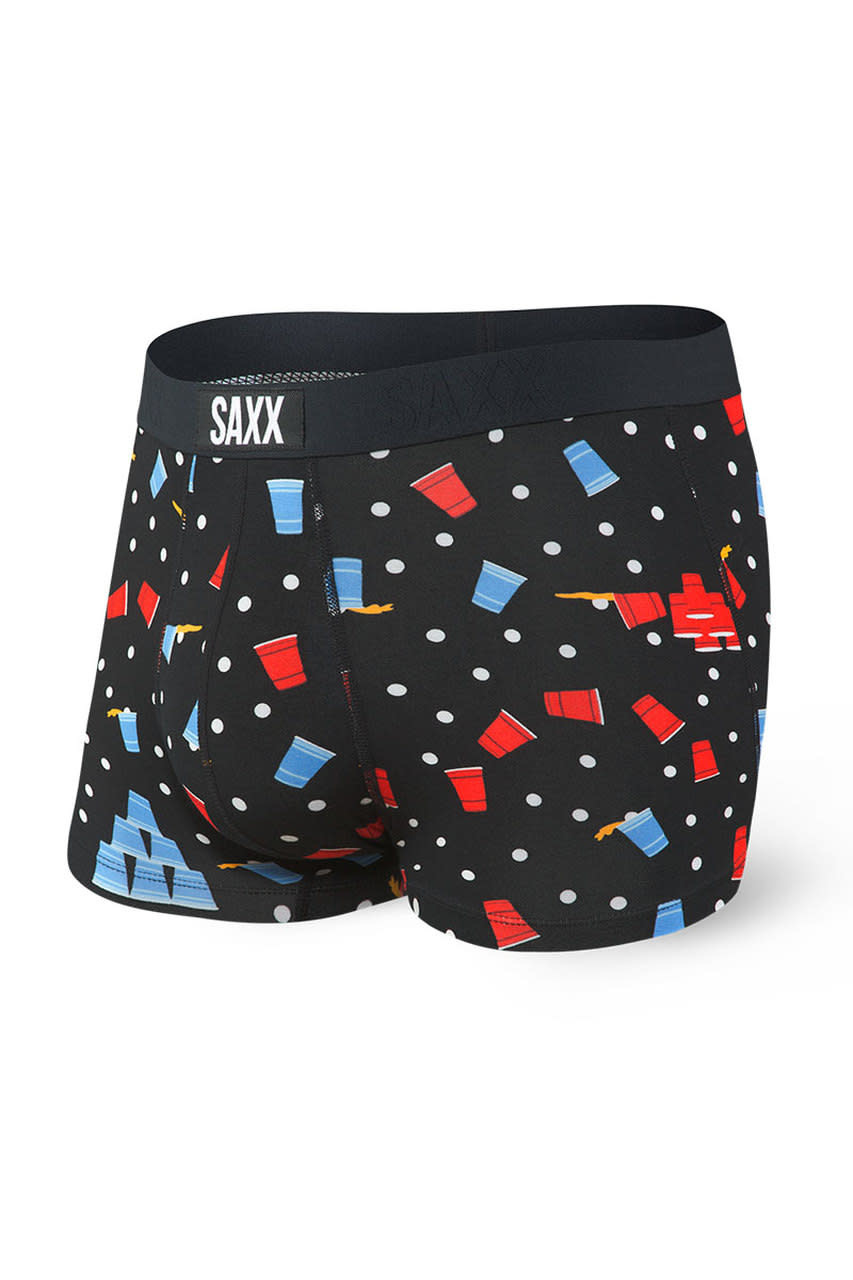 Want to give your man's boxer collection an upgrade and treat him to a more luxurious style of boxers? Saxx Vibe is a men's high-end boxer briefs underwear brand that offers a wide range of uniquely and comfortably designed boxers. Breathable and moisture-wicking, Saxx Vibe boxer briefs are specially made with one-of-a-kind technology to ensure maximum comfort. The Saxx Vibe Trunk Brief features the trademarked BallPark Pouch that helps prevent chafing and keeps everything in place for less movement and discomfort. The Flat-Out Seams provide a smooth surface for seam-free texture. 
Men's MSU Ole Miss Apparel & Accessories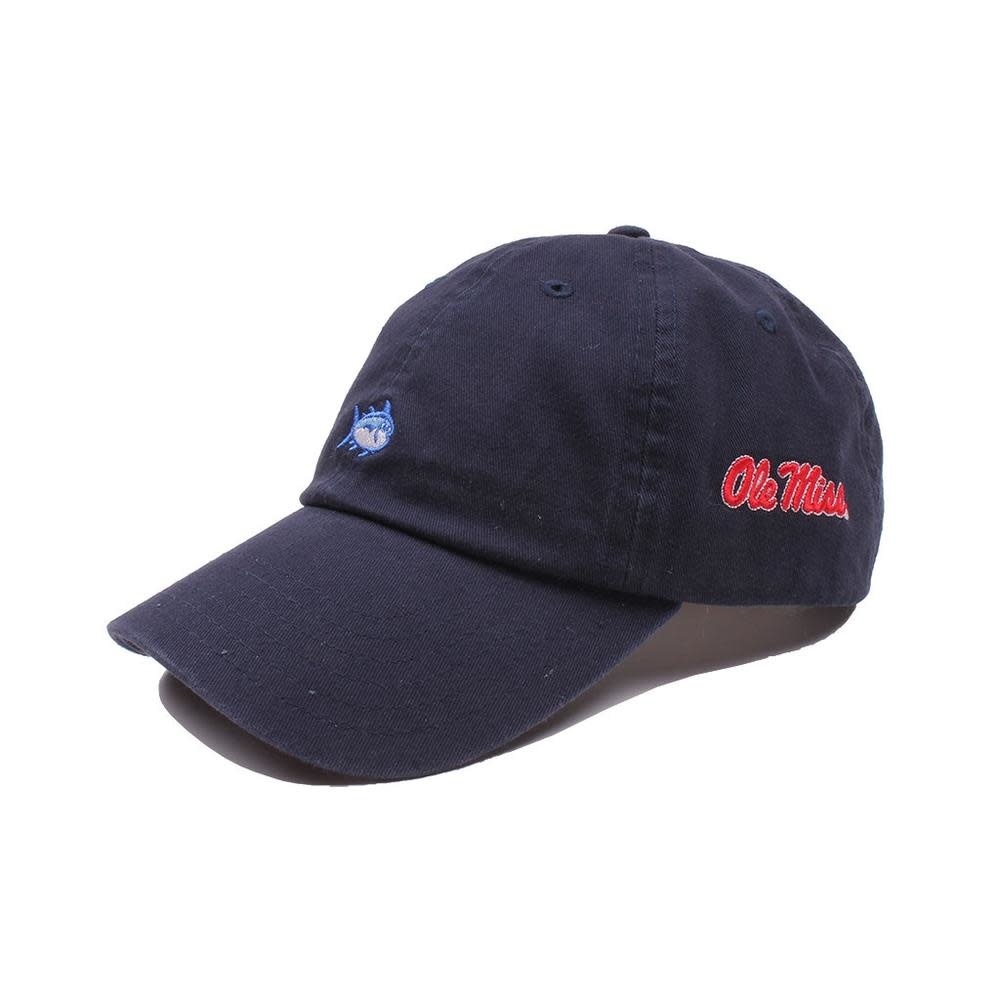 Ole Miss fans gather here at Abraham's for all their Ole Miss/MSU Gameday Attire and Accessories! From hats to button-up sports shirts, you can find a wide selection of men's Ole Miss fan gear for the MSU alumni or fan in your life. Whether for formal sporting events or casual tailgating parties, Abraham's has you covered for your next game day.
Find more high-end menswear and men's accessories at Abraham's!