Transition from summer to fall style effortlessly with Abraham's boutique fall clothing collection for women! Here at Abraham's, we're always on the lookout for the best fall fashion for women. If you're looking for one-of-a-kind and cozy pieces for fall, we created this curated guide just for you to make fall shopping just a bit easier. We're always adding new pieces regularly, so please come back to our shop or visit us in-store if you're in the Indianola, Mississippi, area.

If it's your first time shopping with us, don't forget your 10% discount code to use at checkout: First10.
Achieve an effortlessly chic look that's both comfortable and functional with the Trina Turk Versed Dress! This women's sleek shift dress features ¾ sleeves, a front quarter zip, and side pockets - perfect for on-the-go style that's figure-flattering and sophisticated. Pair with your favorite fall boots or booties and layer with a leather jacket for extra warmth!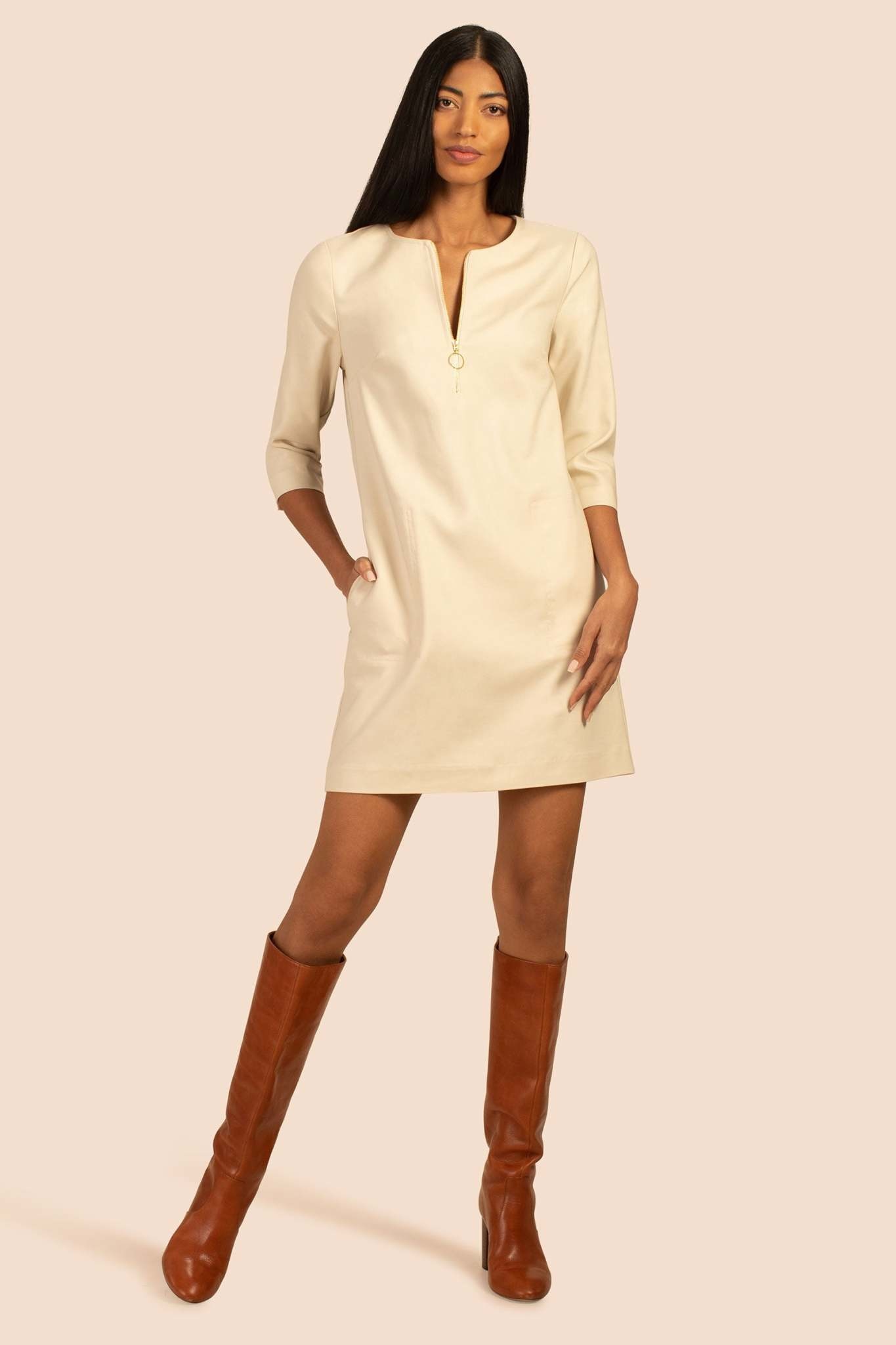 BB Dakota by Steve Madden Eldridge Plaid Shacket
Perfect for cool fall days, the BB Dakota Eldridge Plaid Shacket comes in a classic plaid pattern that's the epitome of fall fashion! This women's "shacket" or shirt jacket has a traditional button-down plaid shirt design with a snap button closure and a fold-down collar. Great to layer with a tee and leggings for a casual, stylish look.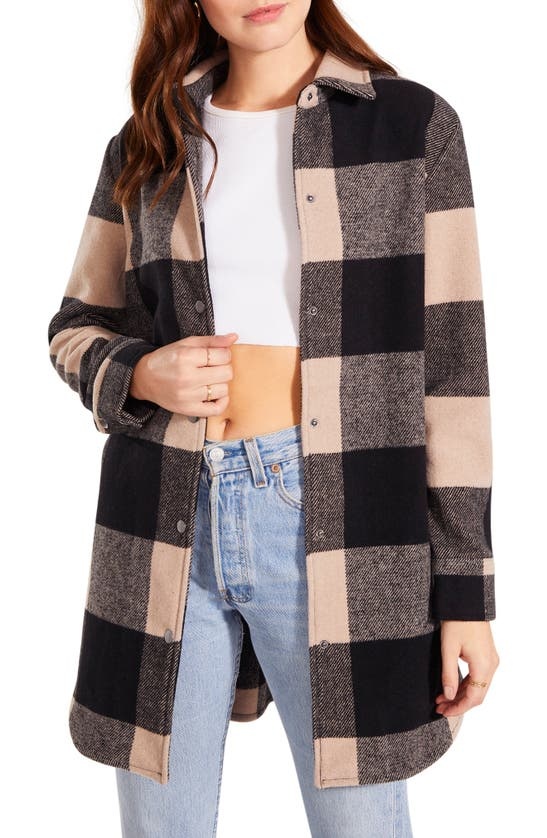 Karlie Floral Abstract Print V-Neck Button Top
Though the autumn season comes with warm and cozy colors like burnt orange, burgundy red, oatmeal, and coffee brown, we also think you can be daring and step out of the fall color comfort zone with the vibrant Karlie Floral Abstract Print V-Neck Button Top! With a unique floral pattern in eye-catching colors, this women's vintage-inspired top has a flowy look with blouson sleeves for an elegant and classic appeal.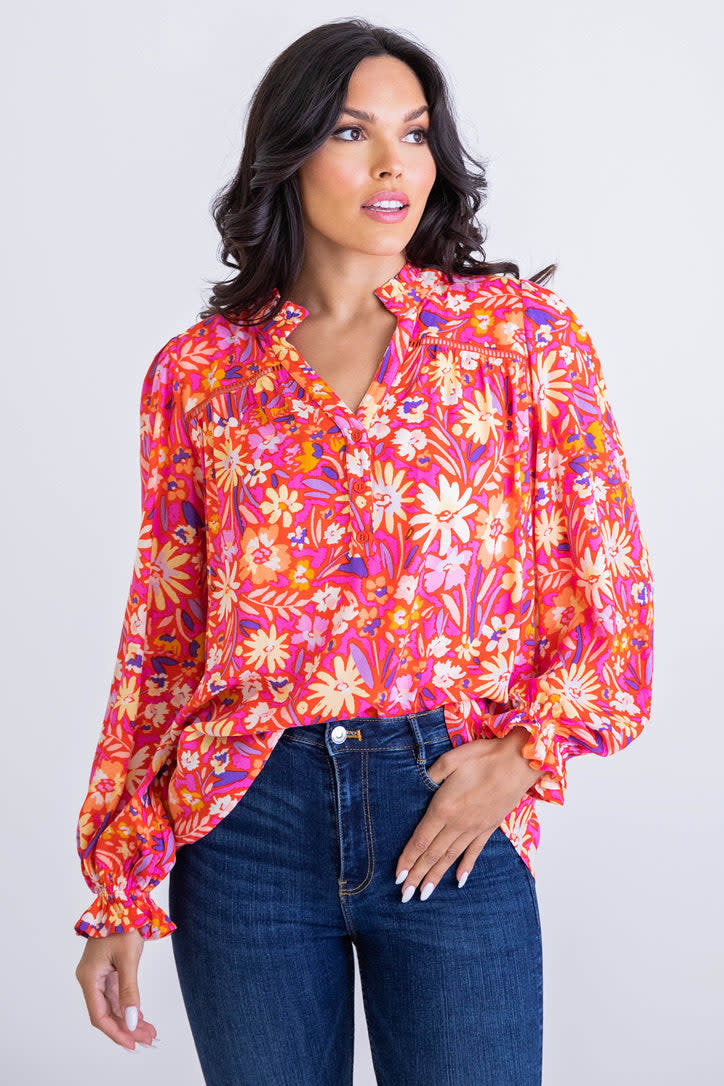 Karen Kane Gold Studded Sheath Dress
If you need a go-to dress for the office, special occasions or just because you love dressing up on a random weekday, then get the Karen Kane Gold Studded Sheath Dress and make it a part of your wardrobe! This women's sheath dress has 3/4 sleeves and polished golden studs along the sleeve cuffs and the front of the dress.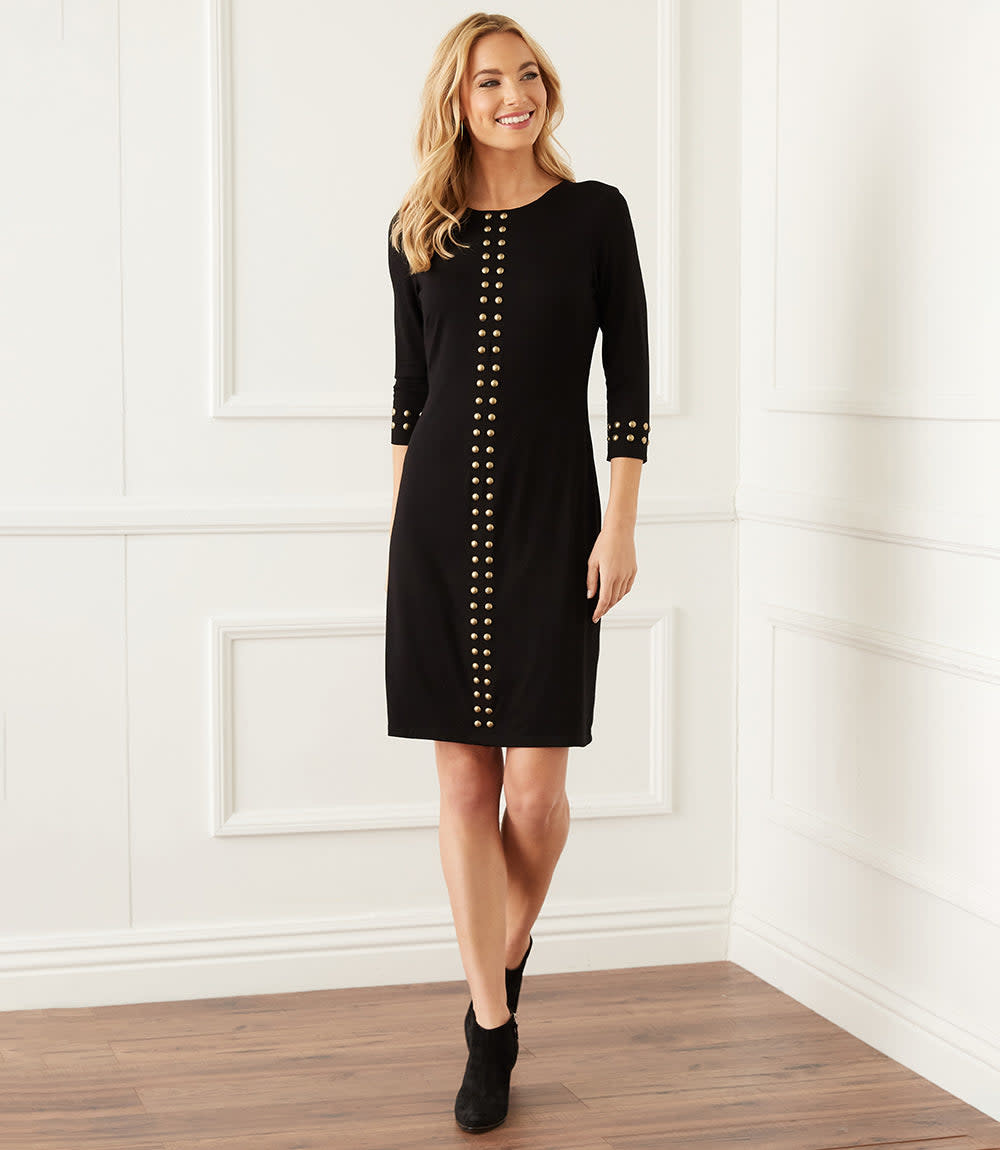 Liverpool Half Placket Raw Hem Trucker Denim Jacket 
Make the Liverpool Half Placket Raw Hem Trucker Denim Jacket your go-to jean jacket for the fall! Channel your inner Gilmore Girls with this fun and stylish jean jacket for women, featuring a tailored fit with a collared design and a raw hem for a unique flair.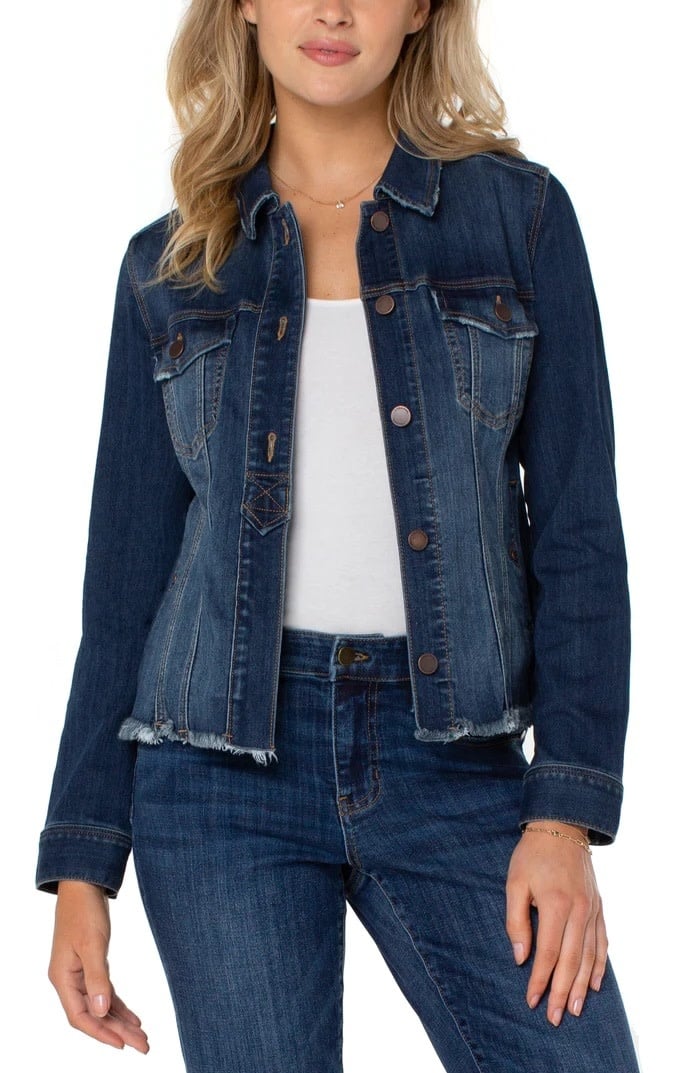 Florals aren't just for spring and summer - we love fall flowers, too, and the THML Floral Print Blouse certainly displays autumn florals in a beautiful and stylish way! This women's vintage-inspired blouse features a flowy design with balloon-like sleeves and a ruffled high collar. With colorful mint, orange, and brown florals all over, this top brings the perfect fall vibe to add to your outfit!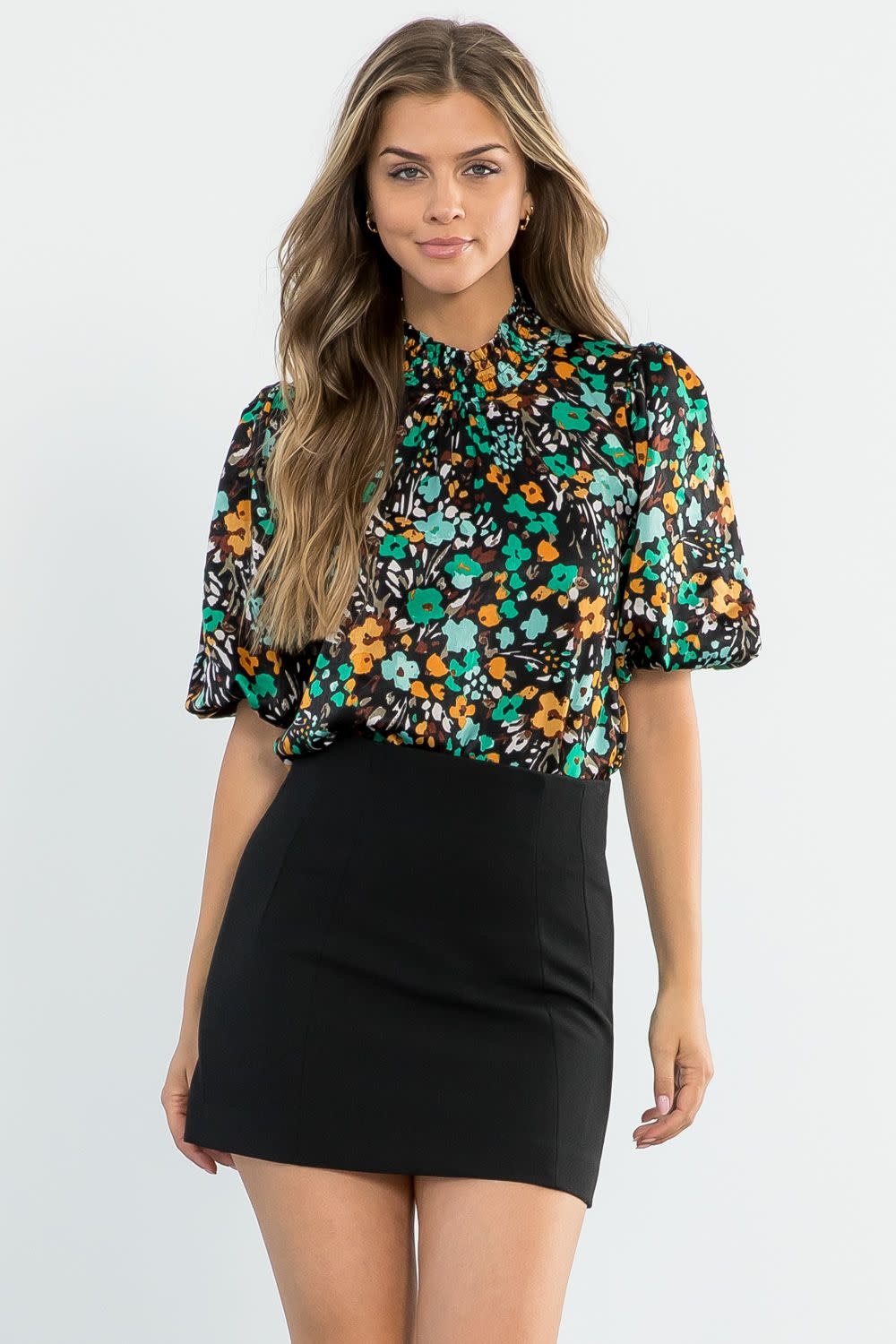 &Merci Multi-Colored Long Sleeve Knit Sweater
Get cozy in the &Merci Multi-Colored Long Sleeve Knit Sweater! Featuring a colorful zig-zag pattern, this fuzzy-soft oversized sweater has perfect-for-fall details and makes a great pair to your favorite jeans or leggings and fall boots.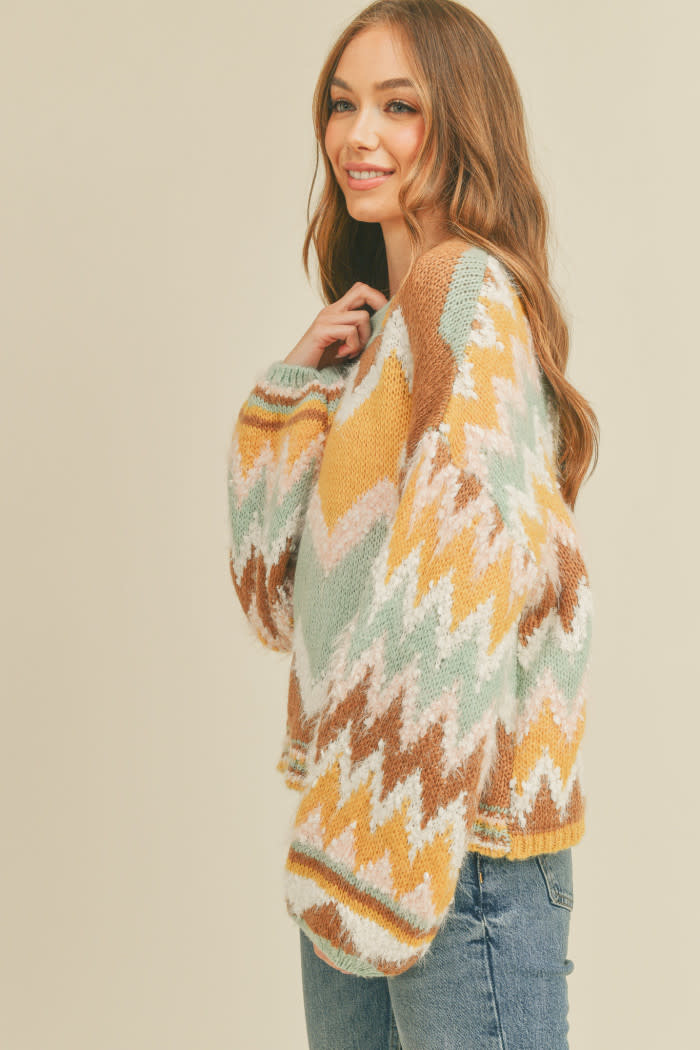 Get ready for your next event with the Tart Collections Arden Dress! With a stylish sleeveless design, this women's dress features a slim-fitting form with a shirred waist and a side slit skirt for an extra bold flair. The high mock neck collar adds a sophisticated and elevated look to your fashion statement.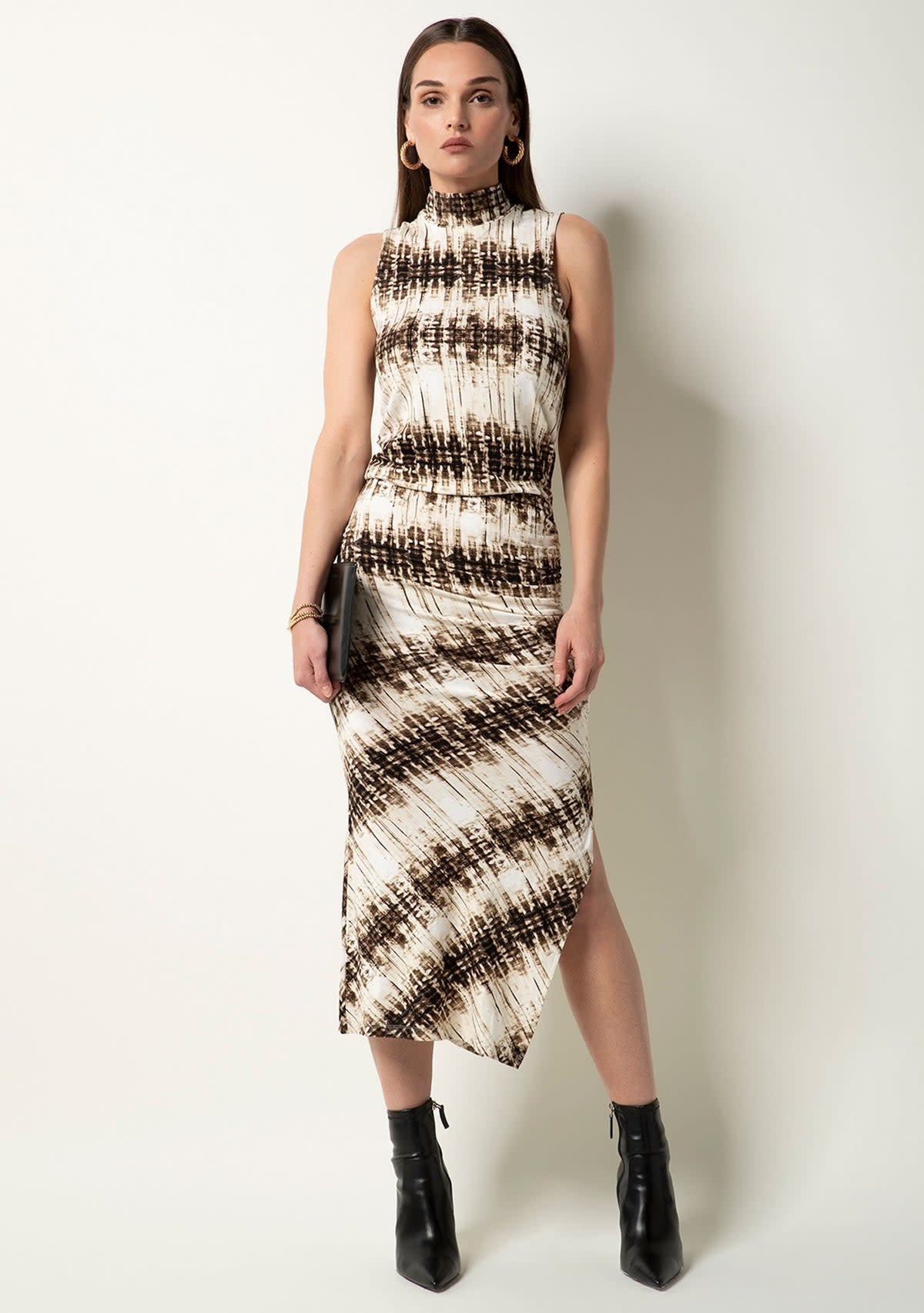 Ditzy Floral Poplin Ruffle Dress
Enjoy stylish dresses in cooler weather like the Karlie Ditzy Floral Poplin Ruffle Dress! This long maxi dress features flutter sleeves and a slim-fitting bodice that fans out into a flowy, ruffled maxi skirt. The elaborate all-over floral pattern makes this dress extra stylish and feminine. Great to wear with booties or sneakers and a fall jacket or cardigan!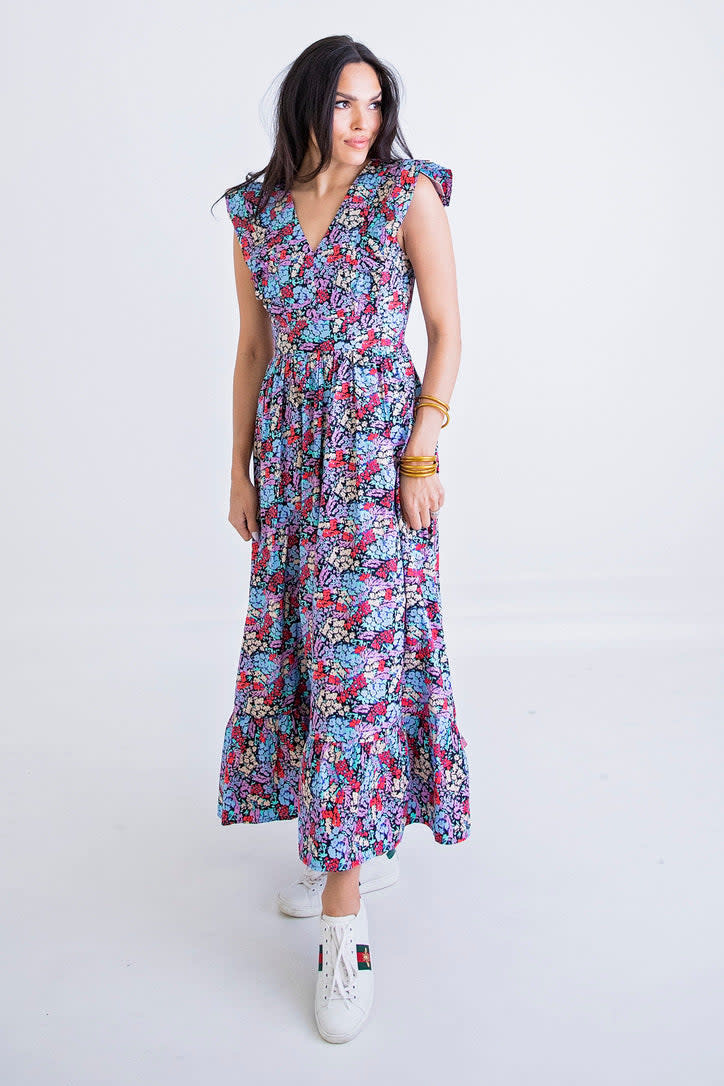 Layer on the chic style with the Tart Collections Kerra Jacket! This women's faux leather shirt jacket offers a relaxed, oversized fit with a button-up front and a fold-down collar. Elegant and modern this jacket helps take your fall outfit to the next level. Plus, the jacket has two front pockets for added design and functionality!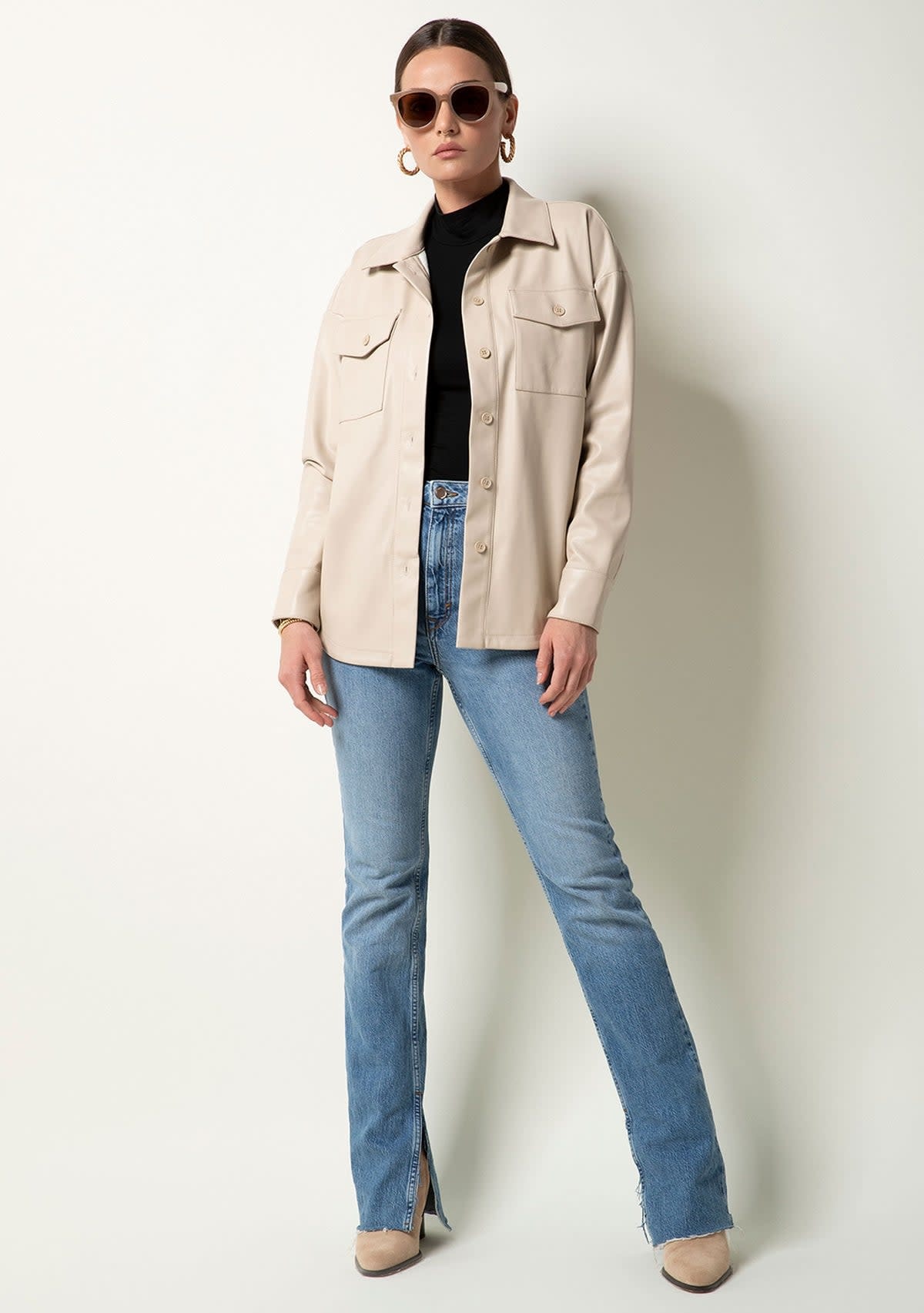 Bring a bold and edgy look to your fall ensemble with the THML Smocked Neck Leather Top! Sleek, shiny, and stylish, this women's long-sleeved top features a smocked mock neck and smocked sleeve cuffs for added texture and design. The top itself has a relaxed fit and can be tucked into your favorite skirt or dress pants. A super versatile piece to include in your wardrobe that can be dressed up or down!
Alternatively, you can also check out the THML Leather Balloon Sleeve Top.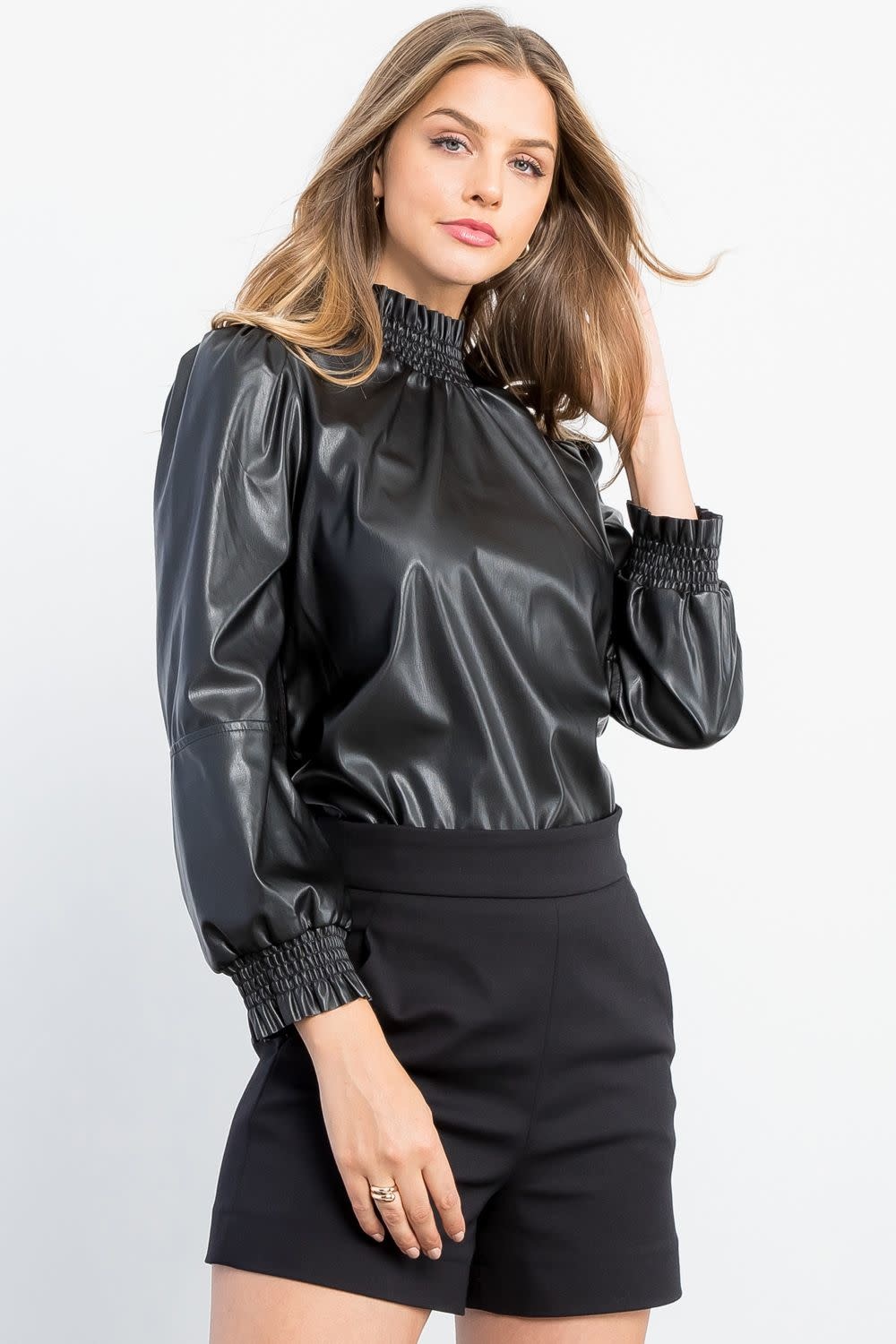 Make the Karen Kane Asymmetric Fringe Top a staple in your fall wardrobe this season! The asymmetric fringe hem adds a unique Western-inspired flair that's perfect for autumn fashion. Soft and comfortable, this long-sleeve fall top is sure to keep you warm during the cooler weather and can be easily layered with a fall jacket or vest.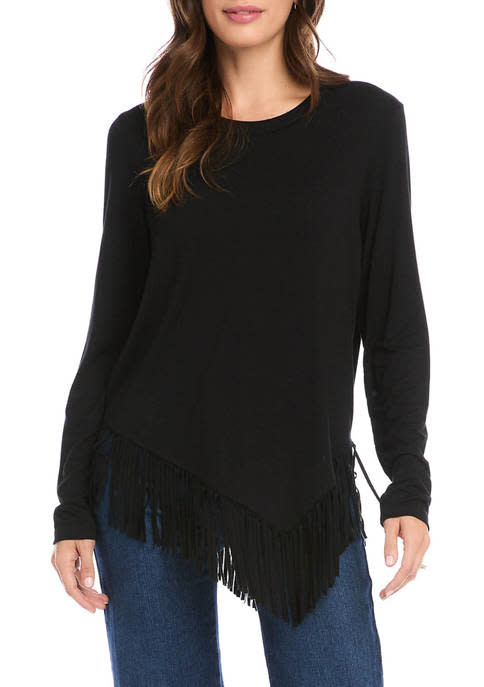 A classic button-down men's shirt - but make it a dress! Get ready to wear your favorite fall boots or booties with stylish pieces like the Karen Kane Shirt Dress! This ultra-chic and trendy shirt dress for women offers you a new way to wear a button-down shirt and adds a feminine flair to it. This women's casual dress can be dressed up or down for daytime or evening and features a sleek design with a waist tie to create an hourglass shape.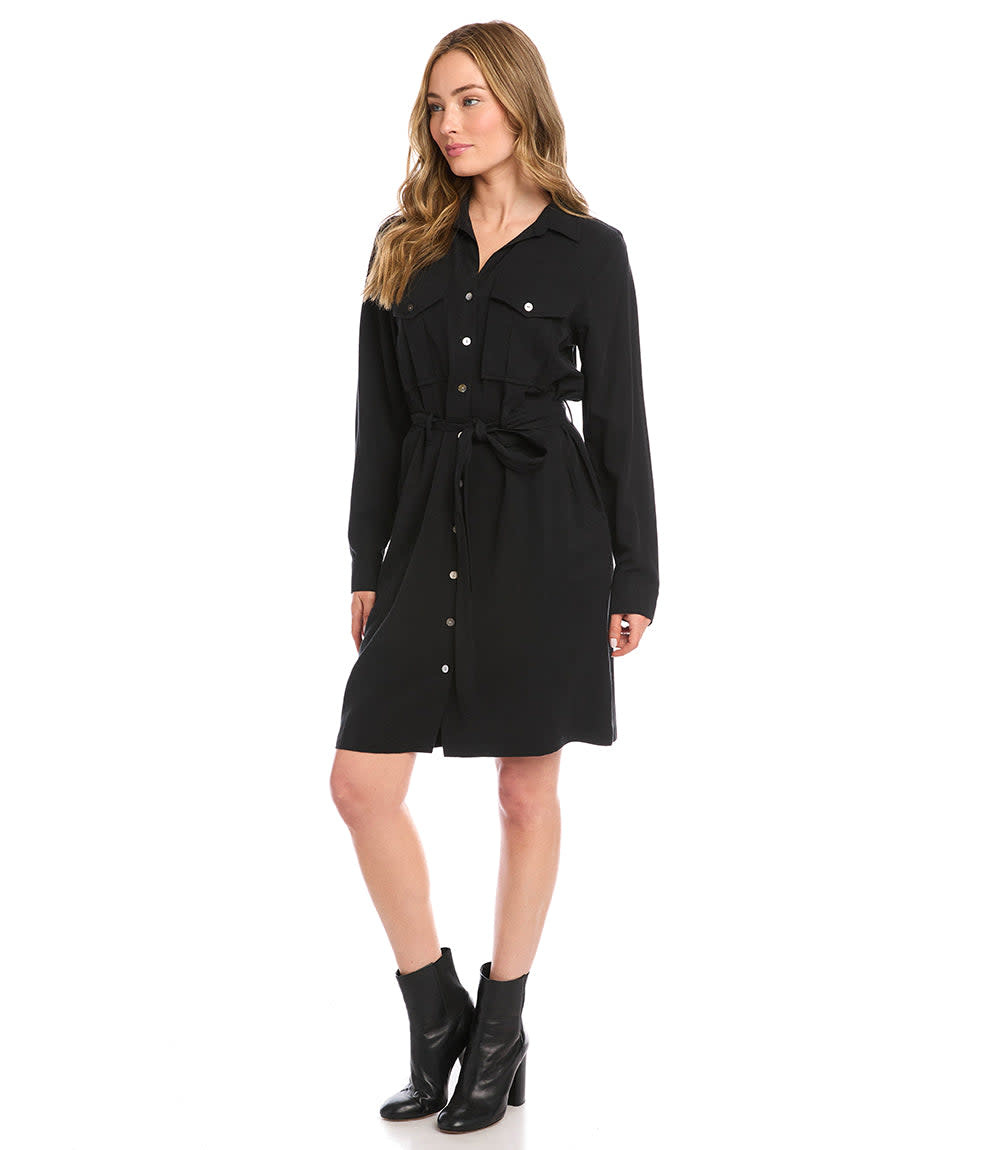 The fall season might have lots of cozy styles, but for the daring fashionistas, a bold animal print design can transform any outfit! With the THML Smocked Cheetah Print Top, you can achieve a chic and edgy look during the daytime or play up the top for out-on-the-town wear. This women's cheetah spot print top features long sleeves with ruffle detailing at the shoulder for a unique structure and design. Made with a vintage-inspired smocked high collar neckline, this women's animal print blouse makes a great addition to your wardrobe and helps give your outfit a sophisticated, yet modern, flair.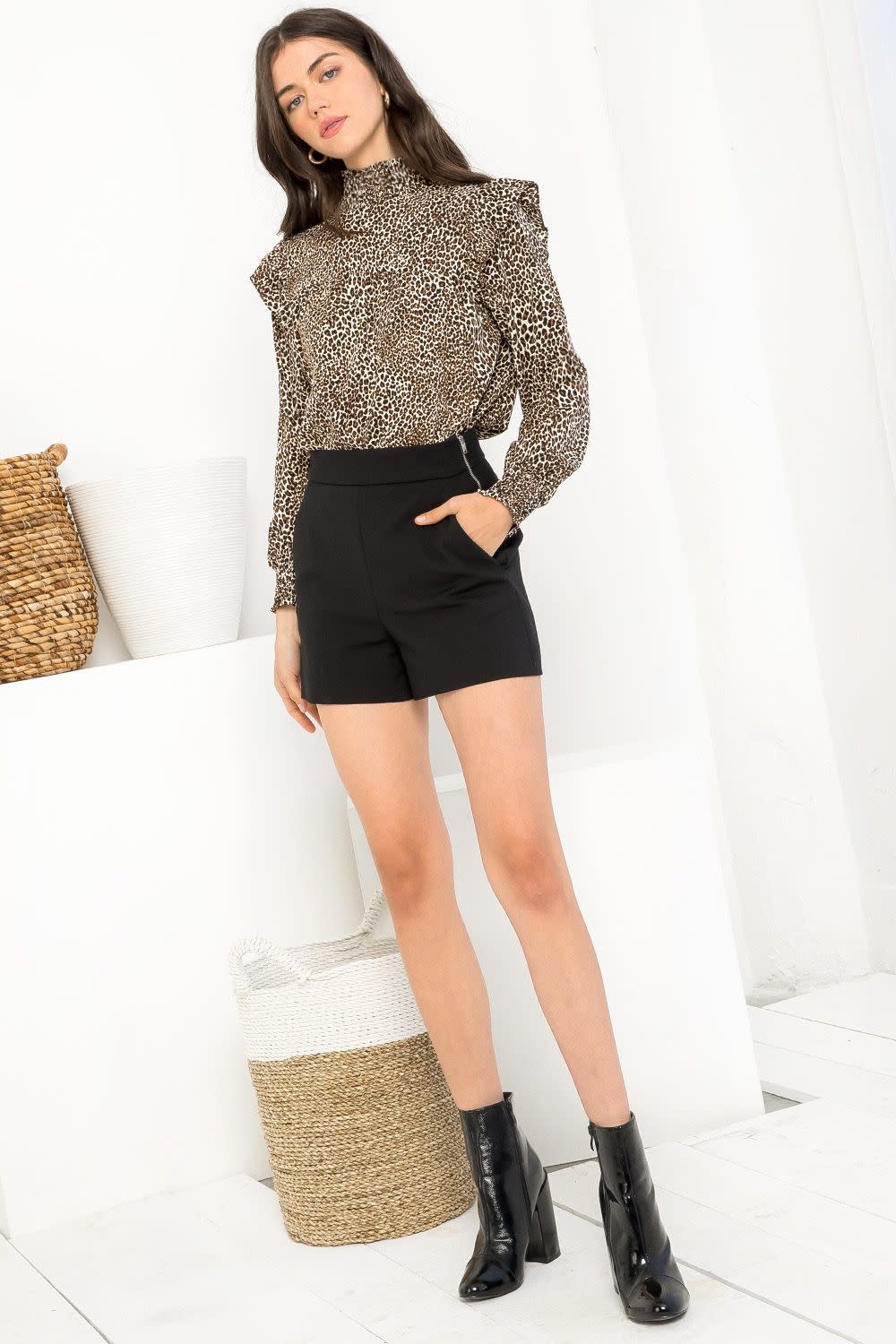 Faux Good Measure Snap Shacket
Layer on effortless chic and cool style with the BB Dakota Faux Good Measure Snap Shacket! "Shacket" stands for shirt jacket, and this faux leather fall jacket for women has the charm of the button-down, collared dress shirt. Designed with two front flap pockets and front snap button closure, this women's shirt jacket is great to pair with your favorite tees, fall blouses, and more. 
For an alternative faux leather jacket to add to your fall wardrobe, check out the Tart Collections Mila Jacket.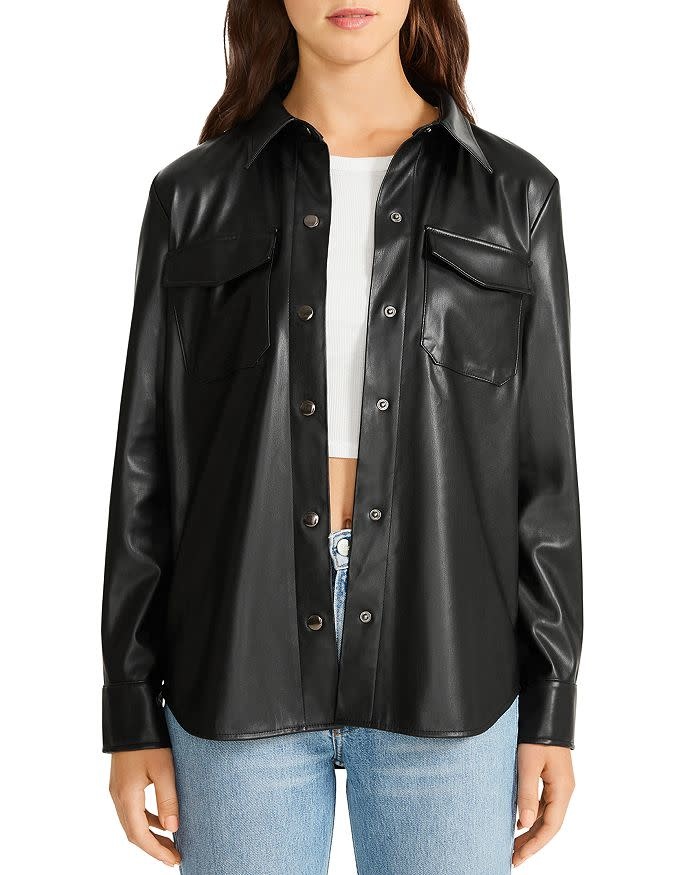 For the perfect little black dress for the fall season, the Karen Kane Sheer Sleeve Dress gives off romantic, feminine, and elegant vibes that's ideal for special or formal occasions. The sheer balloon sleeves add a unique touch to the dress while the dress itself features a slimmer fitting sheath style that's figure-flattering and sophisticated.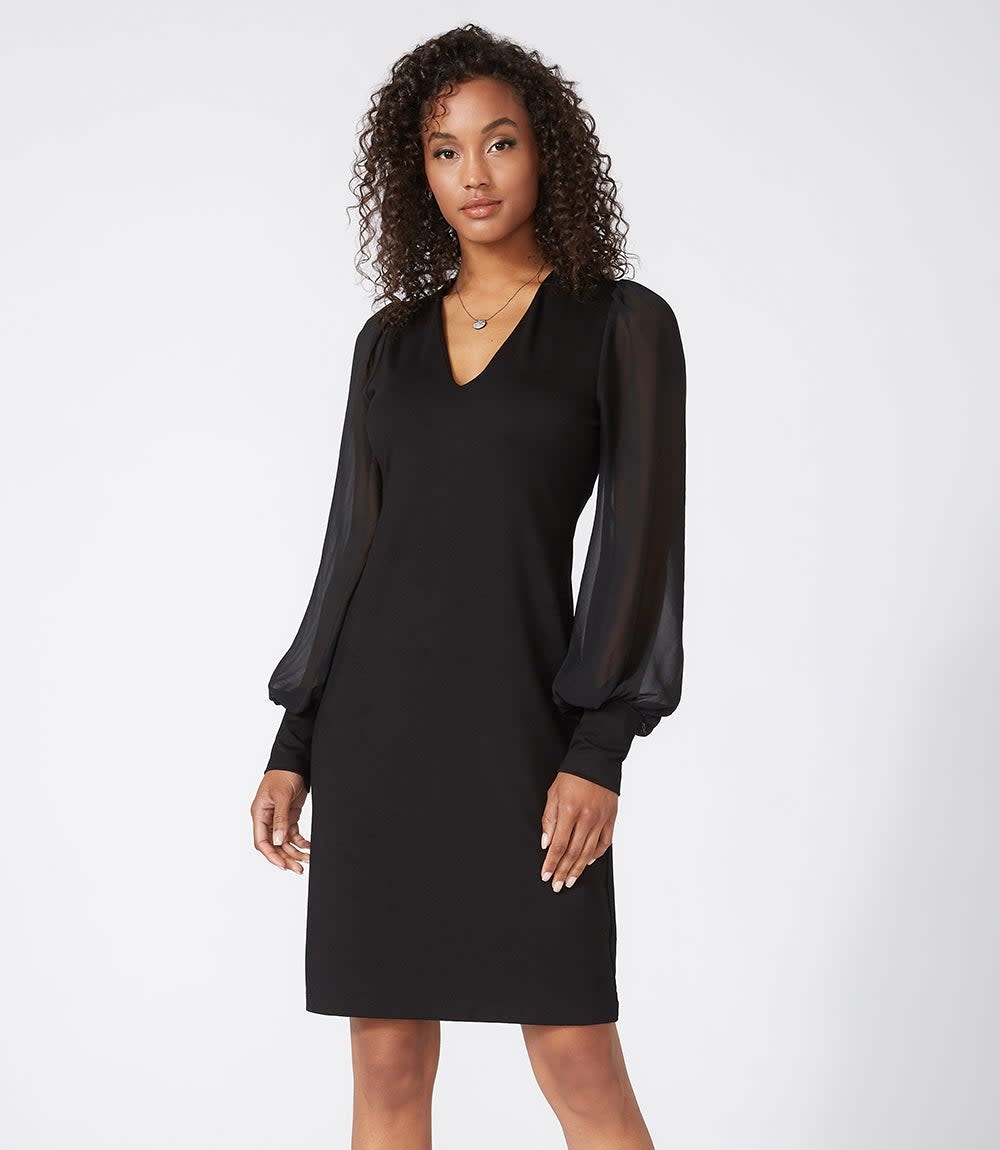 Always have a staple dress shirt in your wardrobe for casual and formal attire! The BB Dakota Poppy Top is a must-have closet essential that can be easily layered with other pieces from your collection. With an oversized fit and a high-low hem, the Poppy Top offers more coverage and a relaxed, comfortable style that's modern and trendy.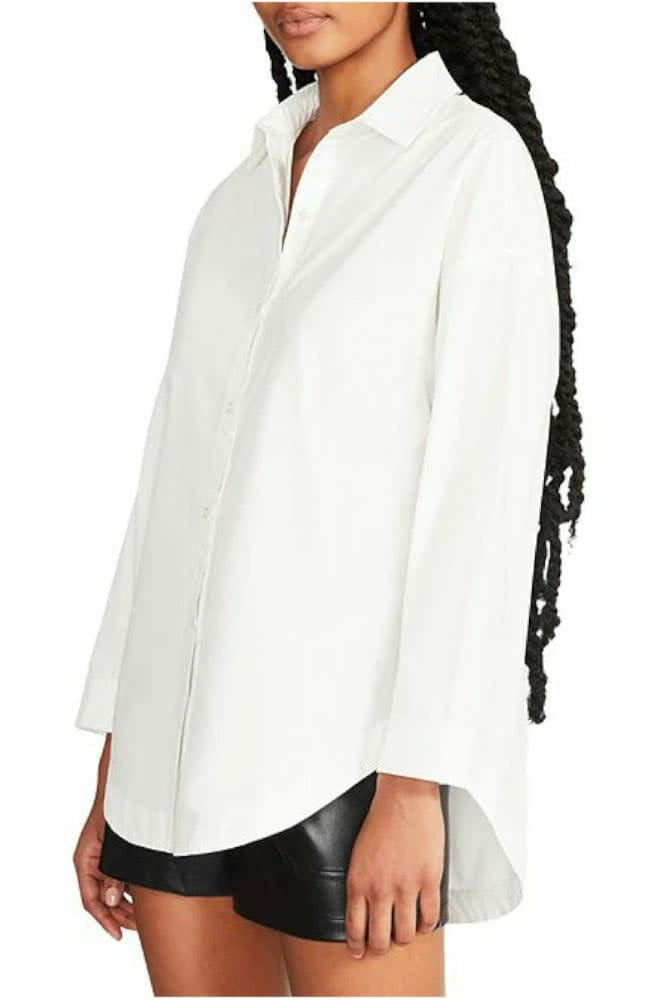 Add the versatile and athletic-chic Tart Collections Loretta Dress to your closet! This 2-piece dress features a slim-fitting, athleisure dress with a removable/detachable drawstring cropped hoodie. You can mix-and-match your attire with this one piece for a minimalistic style that's also fashionable.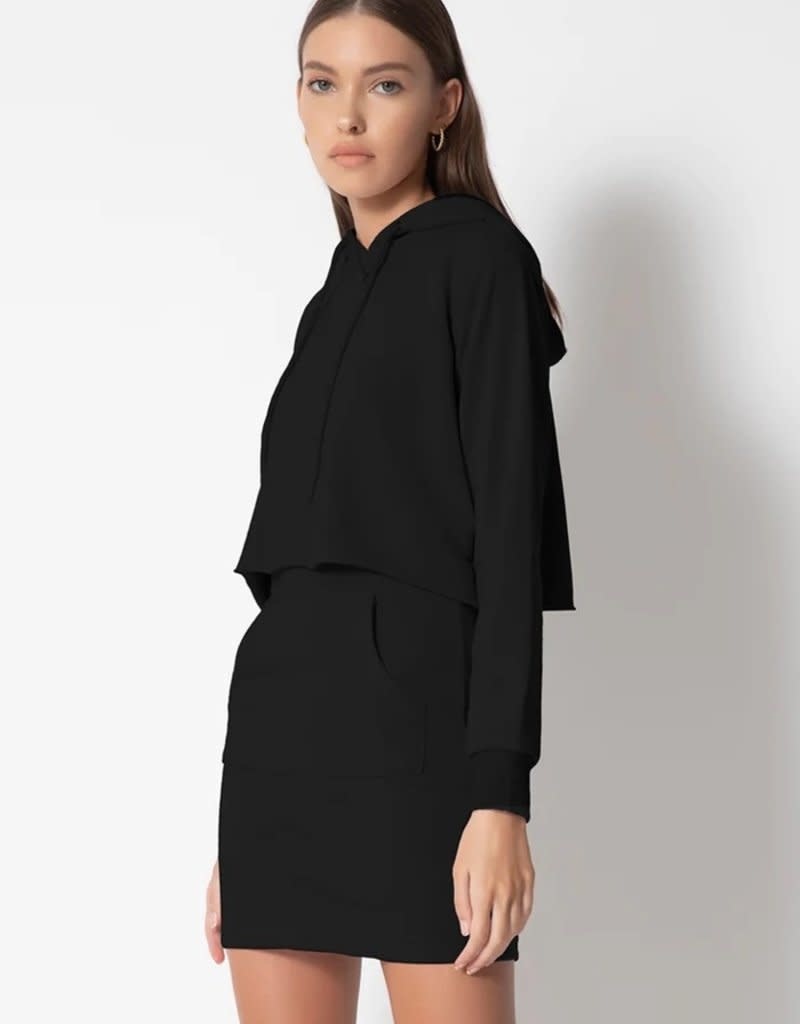 BONUS: Fall Accessories for Women
Of course, we couldn't end our women's fall clothing guide just like that! We want to make sure you have all you need to look and feel your best this fall season, so take a look at some of our favorite jewelry pieces - from statement necklaces to lovely earrings - to add to your own jewelry collection. Complete your fall looks with some of our featured women's boutique jewelry here: 
We love a good classic in a jewelry collection, and we believe the Julie Vos Bangle should have a special place in your own personal collection! Super versatile and timelessly chic, this women's gold bangle bracelet features a classic and elegant design that can fit with any outfit. This bangle is also stackable and can be paired with other bracelets from your collection. 
Elevate your fall attire with the Julie Vos Vienna Medium Hoop Earrings! With a stunning and classic filigree pattern, these women's gold hoop earrings offer more style and elegance than your traditional hoops - perfect to wear for formal and special occasions this fall season.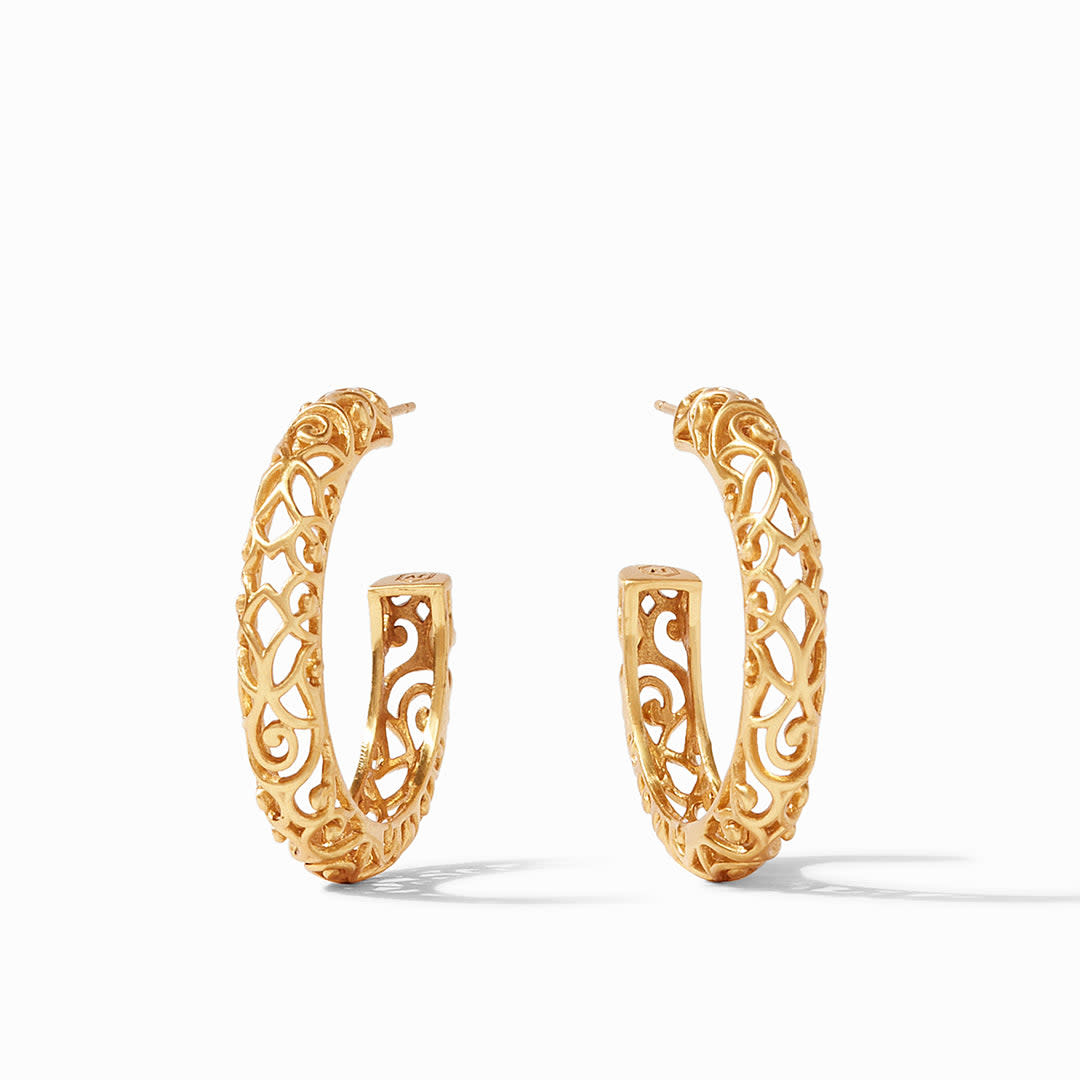 Nothing says fall like whimsical ginkgo leaves! Colorful fallen leaves are a signature symbol of autumn, and we love having the Susan Shaw Ginkgo Earrings in our fall jewelry collection! This women's dangling gold earrings set features elaborate, realistic gingko leaves with pearl accents for a touch of timeless grace.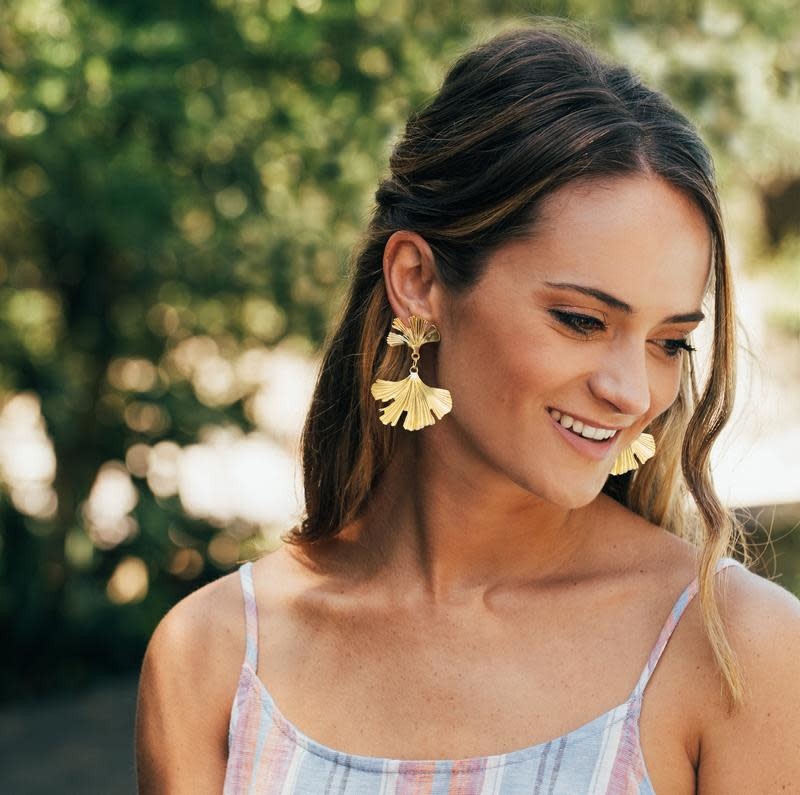 Jane Rectangle Toggle Necklace 
With a vintage-inspired, stamp-shaped pendant featuring a floral-like design, the Susan Shaw Jane Rectangle Toggle Necklace offers a unique style that's ideal to wear with V neckline fall tops or sweetheart/square neckline fall dress. This women's statement pendant necklace has a toggle closure for convenient and secure all-day wear.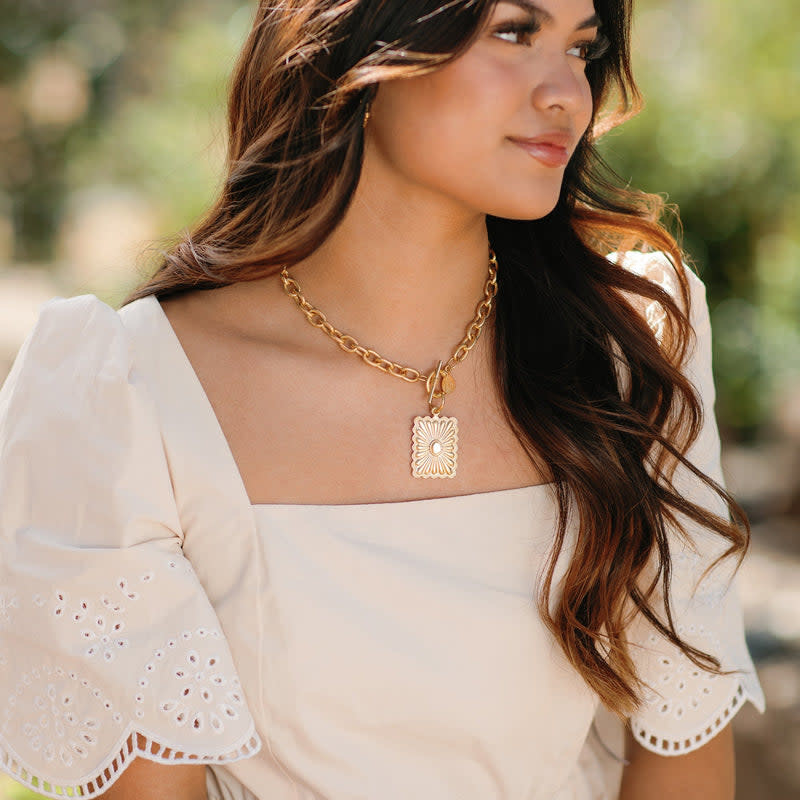 Julie Vos Juliet Pearl Stud Earrings
Pearls are timeless and can be for any season out of the year, but there's something romantic and vintage about adorning pearls in the cozy fall. Make the Julie Vos Juliet Pearl Stud Earrings a staple in your collection - a beautiful pair of freshwater pearls to wear for any occasion, any day. These pearl earrings feature round, luxurious pearls surrounded with delicate golden petals, encrusted with shimmering rhinestones.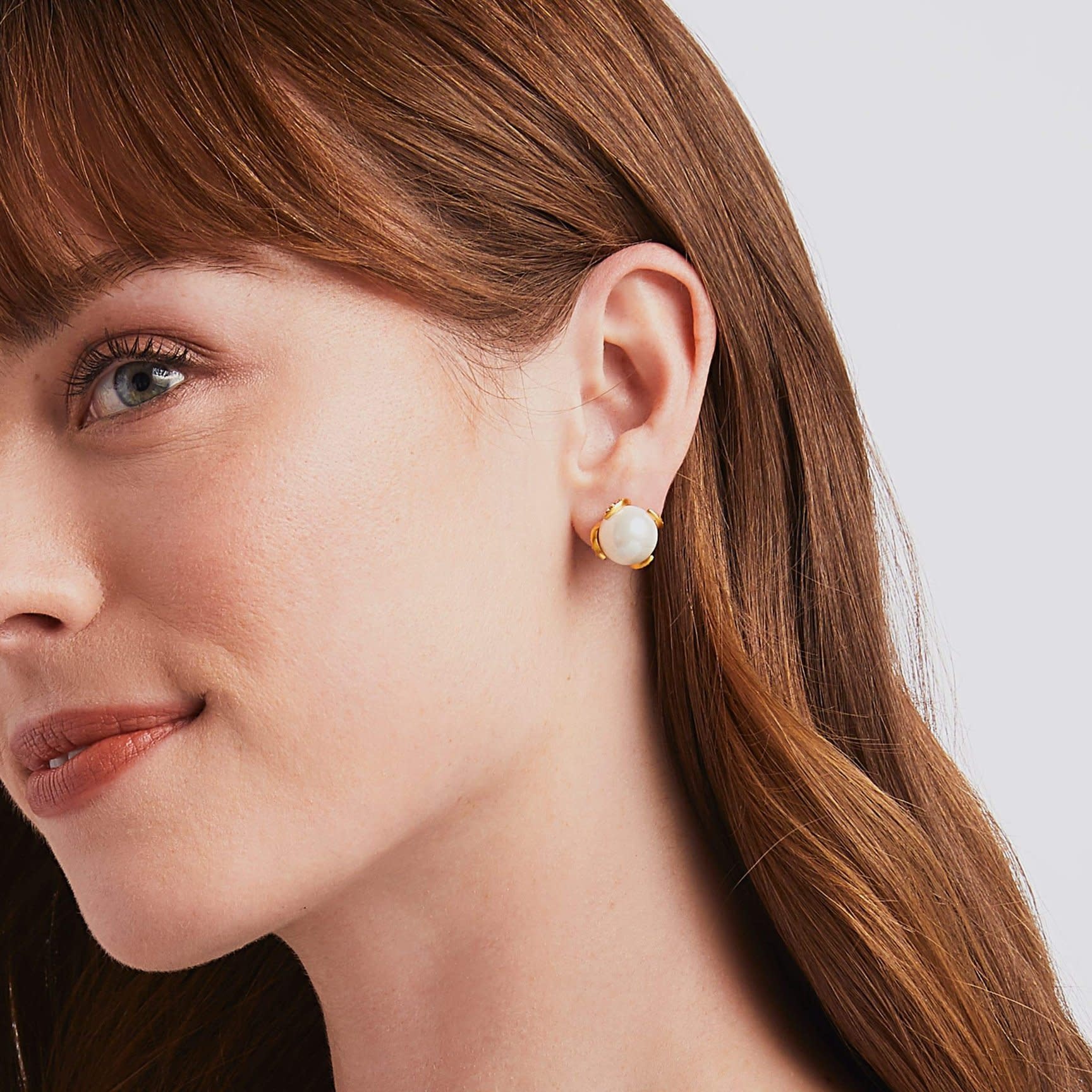 Susan Shaw Quartz Chain Necklace
A lovely and chic gemstone pendant necklace to wear with any fall look! The Susan Shaw Quartz Chain Necklace is handmade in San Antonio, TX, and showcases a gorgeous quartz crystal as the pendant of this necklace. The chunky chain adds to the chic design and style while the toggle closure helps secure the necklace in place conveniently.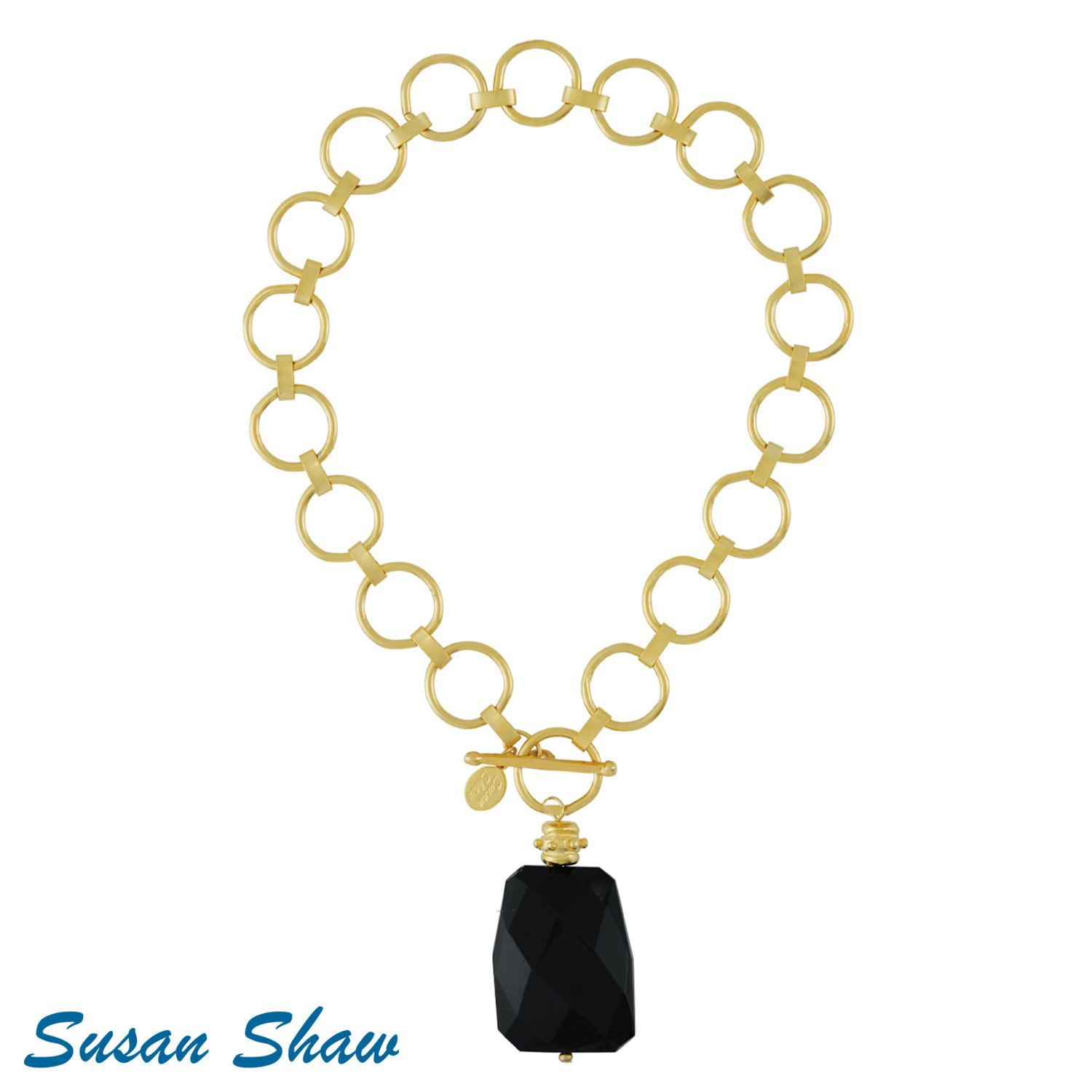 Be sure to visit our Women's Boutique Jewelry Collection for more gorgeous pieces to add to your collection - whether for the fall 2022 season or for year-round accessorizing. 
We hope you enjoyed our Women's Fall 2022 Collection Guide! Please also check out our separate guide on Women's Fall Boots and Booties for 2022. If you're interested, you can view our Men's Fall 2022 Collection Guide for men's styles and boutique clothing. 
Come back to our Women's Boutique Collection for new featured products for this fall season. 
Happy Fall 2022 and happy styling! 
~ Abraham's Boutique