Traveling has changed in 2020 due to the COVID-19 pandemic, but we understand that some may have to travel during this time. We hope that the following post will help you during these stressful times while you're away from home.
Traveling has changed in 2020 due to the COVID-19 pandemic, but we understand that some  may have to travel during this time. We hope that the following post will help you during these stressful times while you're away from home. You can take 10% off at checkout with the coupon code "StaySafe."
How to Stay Safe While Traveling During a Pandemic
#1 Tip: If you have to travel while we're in a pandemic, social distancing, wearing face masks (and gloves), and frequently applying alcohol-based hand sanitizer on your hands are the basics when you're out in public. But if you're traveling by plane, the social distancing part can be slightly difficult due to limited space on a plane, so your best bet is to always wear a face mask or covering in confined areas. We currently carry the PJ Harlow Satin Face Mask for those needing a face mask or extra face masks on hand while traveling.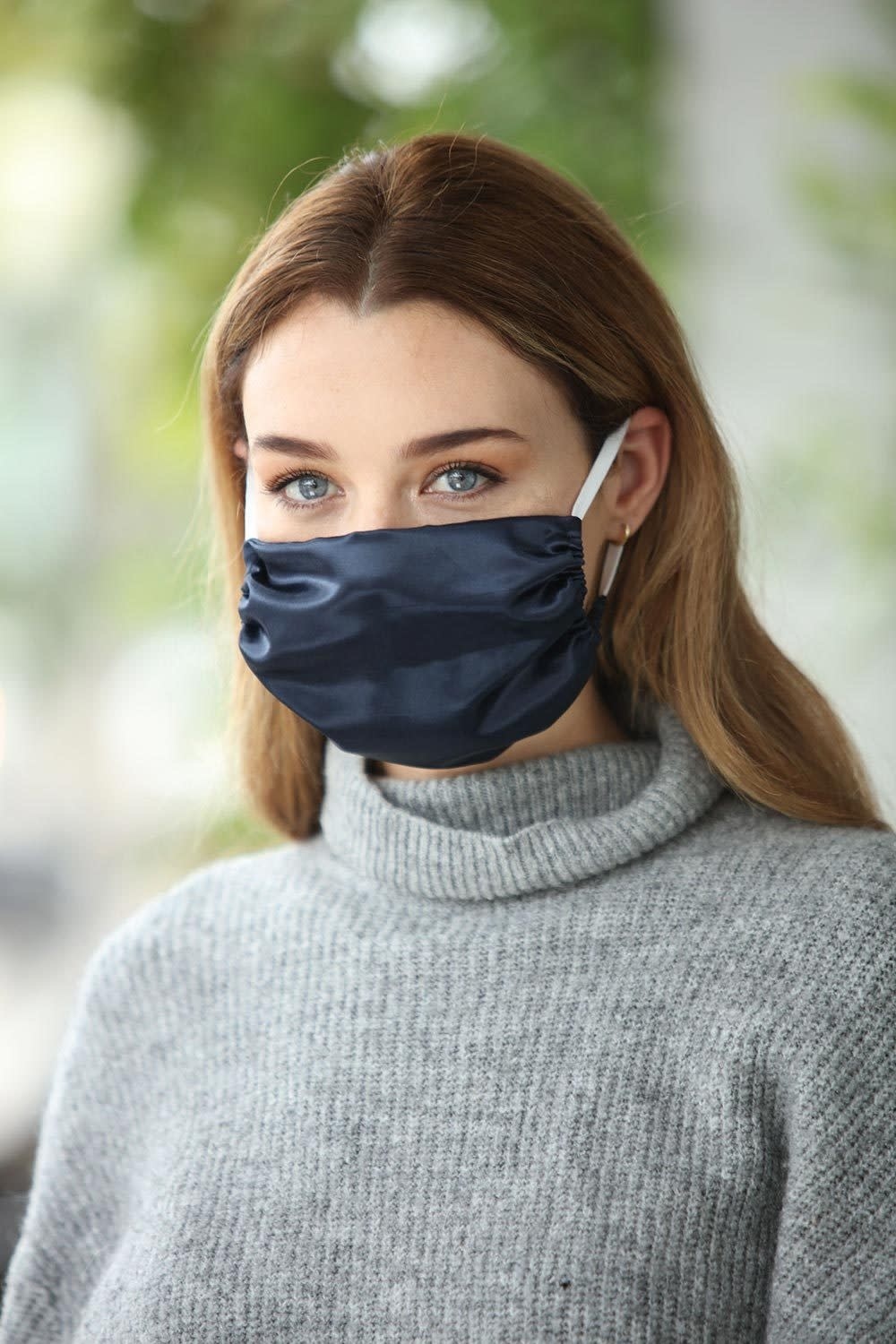 Please note that if you have chronic health issues, consult your doctor before traveling.
#2 Tip: Planning to stay at a hotel or Airbnb? Ask the staff what they're doing to prevent the COVID-19 spread and how they're keeping their guests and faculty safe. Also, be sure to inquire if there have been any coronavirus cases at the location. Even if you receive reassurance from your lodging, it's best to keep sanitizing wipes and even miniature alcohol-based hand sanitizing sprays to ensure that your travel space is clean and safe.
#3 Tip: Sanitize hotel key cards and other items that you carry with you that may be touched or shared by others. You should also be wary of using complimentary items from your stay and even on the plane or bus (however you're traveling) and bring your own items; e.g., reusable water bottles, straws, and even utensils. If you receive complimentary food like free breakfasts and snacks, sanitize the outside of packaged goods and know who you're receiving free food from (e.g., are they wearing masks/gloves when handling food?). In these changing times, breakfast may actually be served in your room if you're lodging at a hotel, so ask ahead of time and get all information to ensure you're safe. 
Always be informed about the latest updates on the COVID-19 pandemic and travel safety measures at the CDC website. 
Now let's get to the fun part!
Get Yourself A New Summer Wardrobe For Your Next Trip
Stay stylish while traveling safely with in-season summer outfits! Nothing like a little boutique shopping to help ease your mind and stress. At Abraham's, we're always updating our Women's Collection to showcase the latest summer trends, from mini dresses to casual shorts. Here are some of our favourites for this 2020 Summer fashion season that you can add to your suitcase: 
Versatile and chic, the Echo Paisley Pareo Wrap is a sheer swimsuit cover-up or overlay for your favorite basic dress or outfit (e.g., simple white cami dress or jean shorts and cami top). Great to wear by the pool (at home or elsewhere) or visiting a private beach or lake, this women's wrap can transform into a halter top dress or a side-tie skirt with an asymmetric hem and side slit. Featuring a bold paisley print, the Pareo Wrap is an eye-catching piece you can wear while traveling, at home when you're just relaxing and Zoom'ing friends and family, and much more, and make it your go-to swimsuit cover-up wrap next year, too.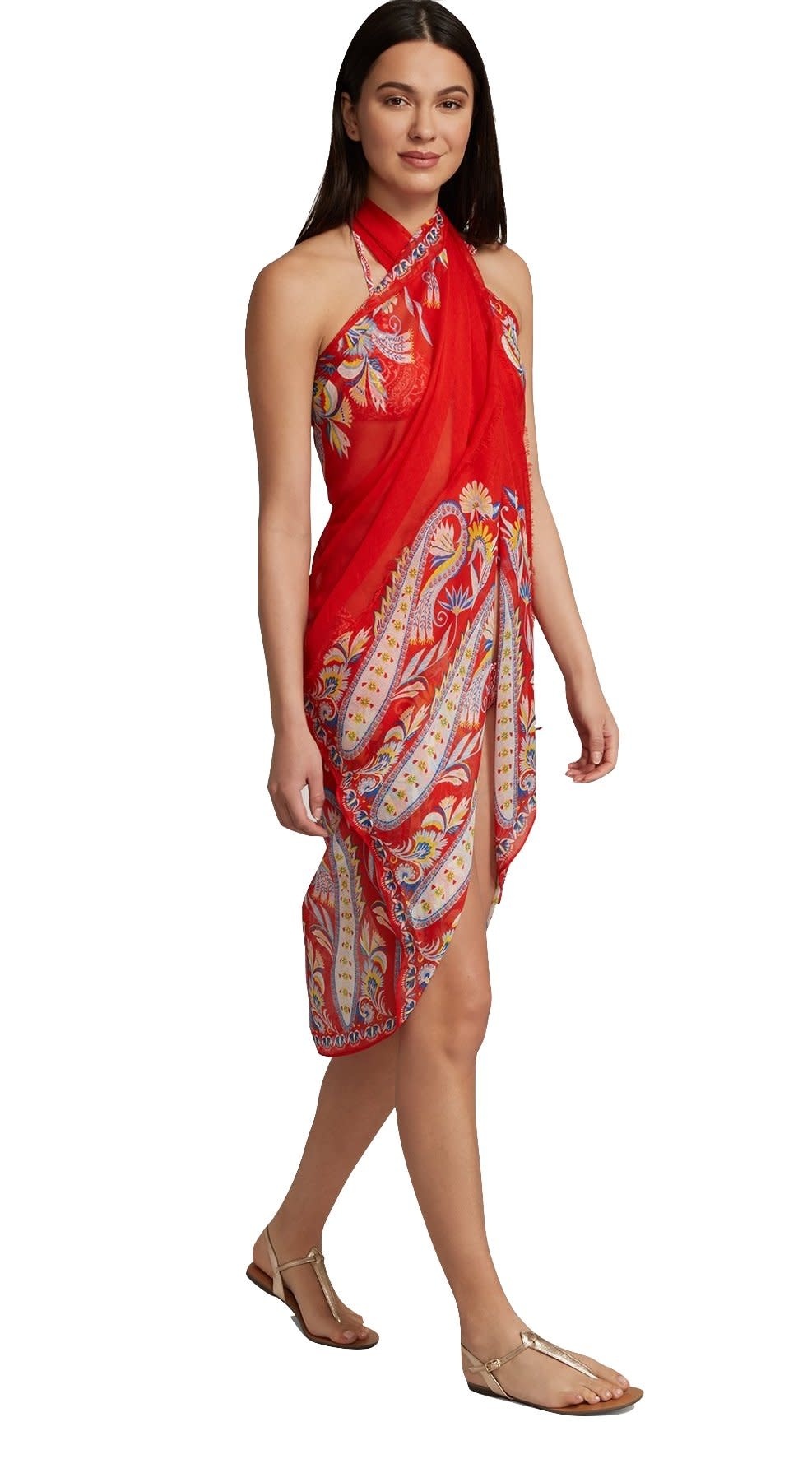 Slip into this wild number when you're on a trip! You can dress it up or down and even wear it to meetings while on a business trip with a light cardigan or jacket over it for a more conservative look. This trendy leopard print cami has a ruffled V-neck collar and racerback-style back for a feminine touch. Perfect for wearing at a resort or walking around exploring the town, this fun animal print cami adds a unique accent to your outfit.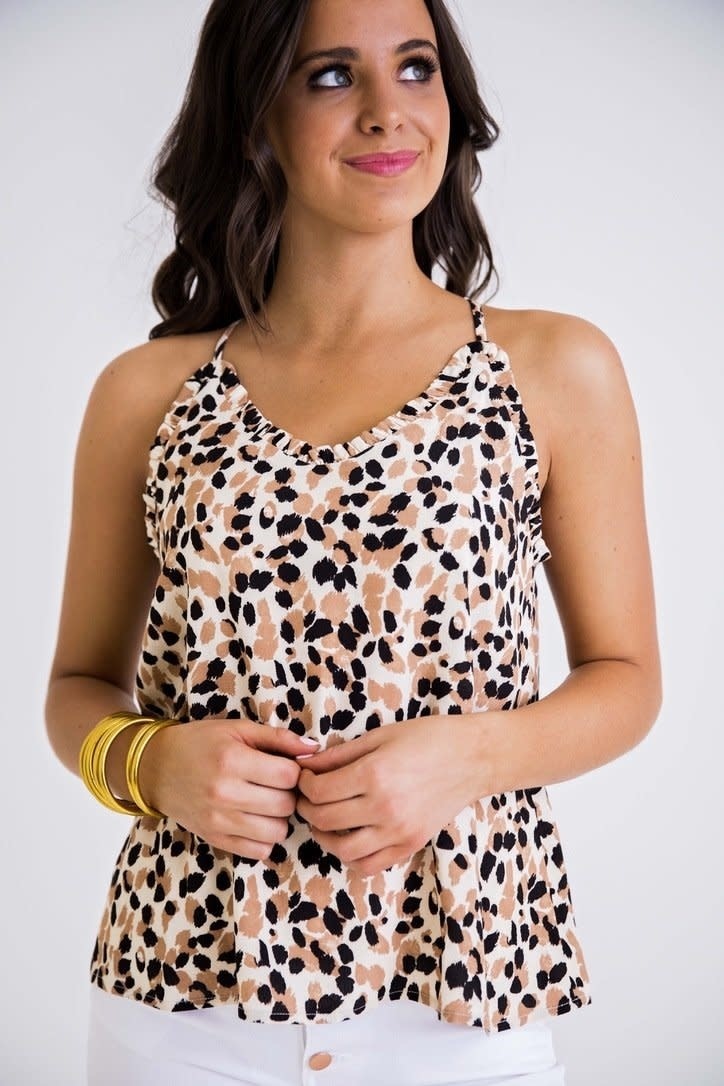 Liverpool Chloe Side Slit Jeans 
Get yourself a great pair of figure-flattering jeans that's fit for summer traveling with the Liverpool Chloe Side Slit Jeans! These capri jeans feature distressed and frayed hems and a side slit for a casual style befitting a relaxed summer outfit. Pair with your favorite tees, tanks and camis or glam up these boutique capris with stylish blouses and tops.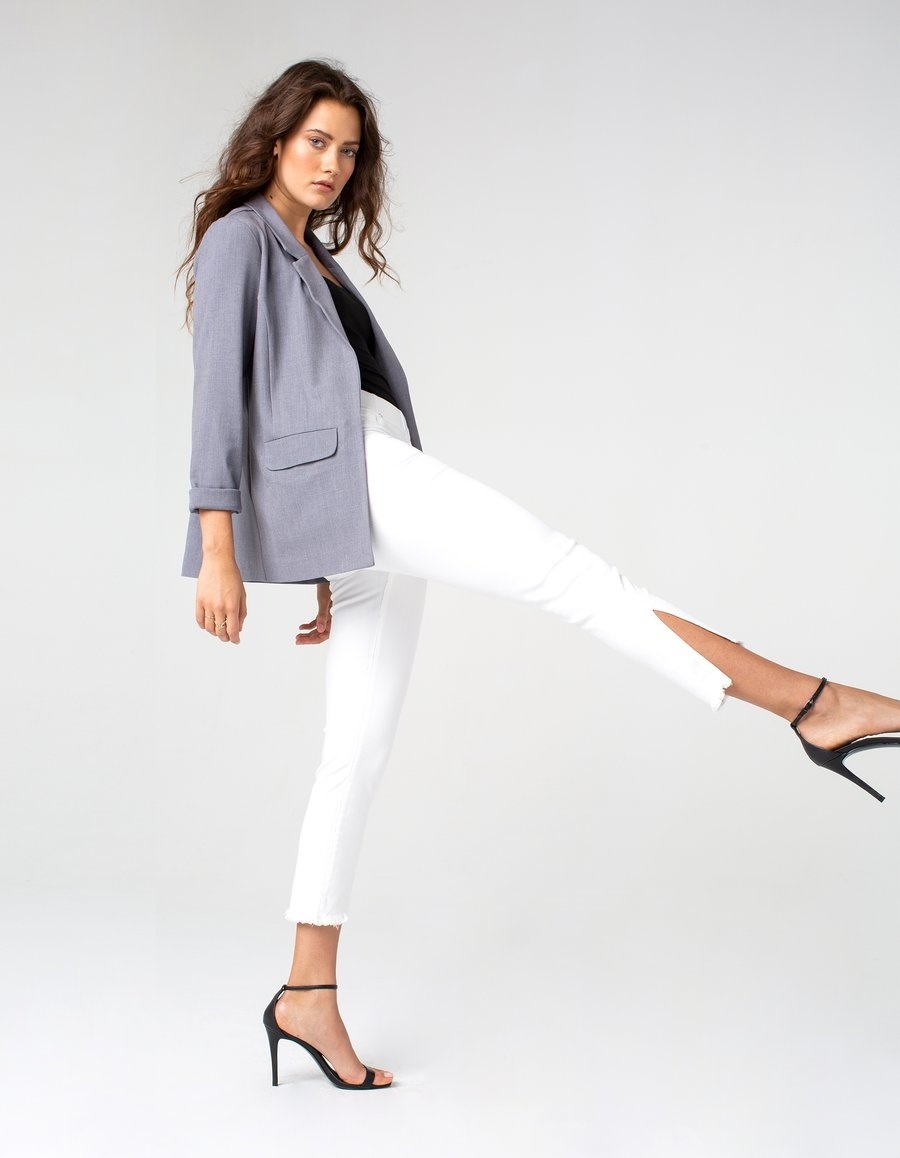 Lavender Brown Watercolor Floral Bias Midi Dress 
Feel pretty as a flower in this stunning Lavender Brown Watercolor Floral Midi Dress. Soft, feminine, and glamorous, this gorgeous women's dress features slim straps and a V-neck design with a figure-flattering fit is a must-have for all your nights out and fancy events.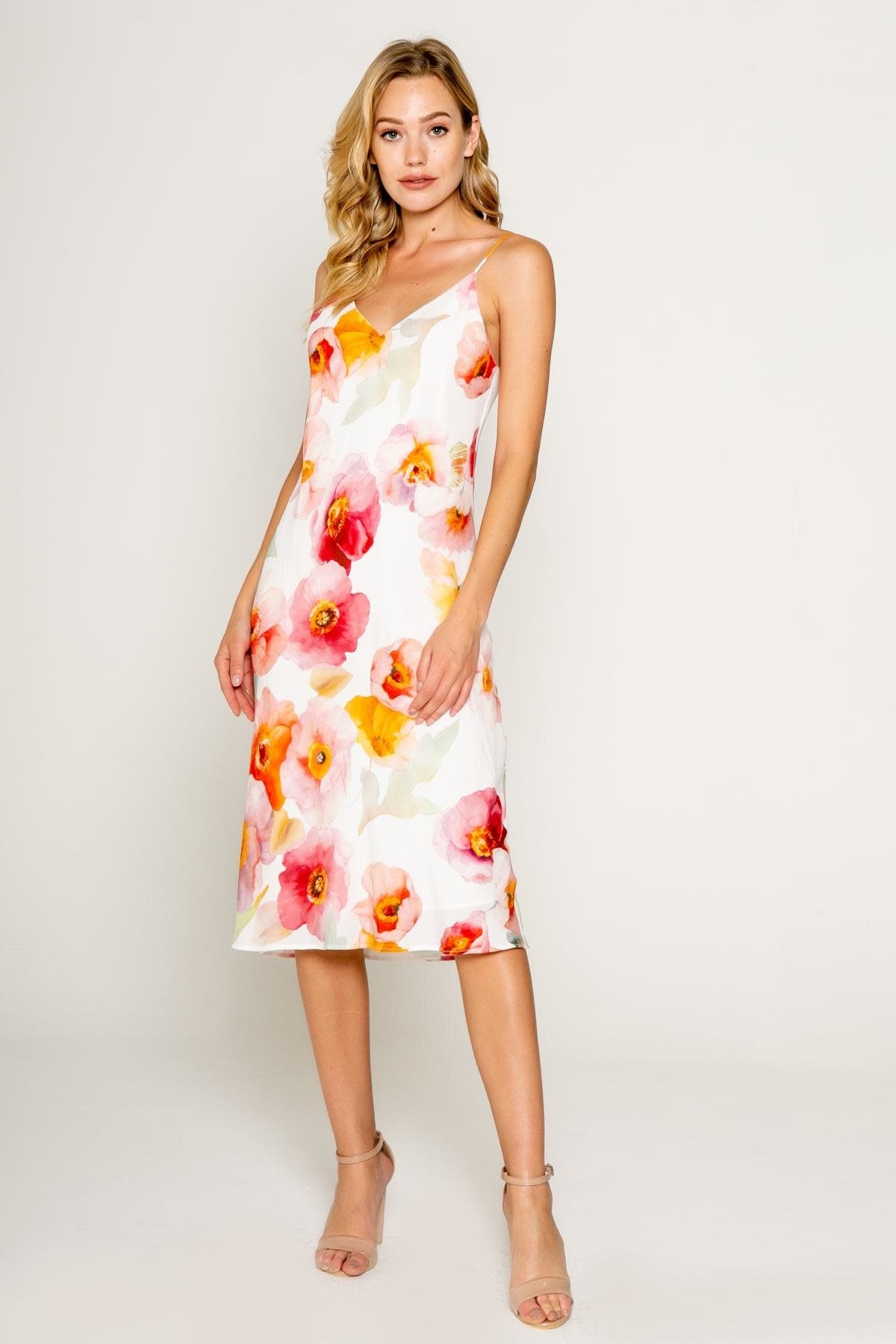 TCEC Snake Print Mock Neck Dress
If you're not feeling the floral print, and you're feeling a bit more bold with your fashion choice, get the TCEC Snake Print Mock Neck Dress to jazz up your look. This chic sleeveless women's dress features a mock neck halter design and a smocked waist to give you that hourglass silhouette.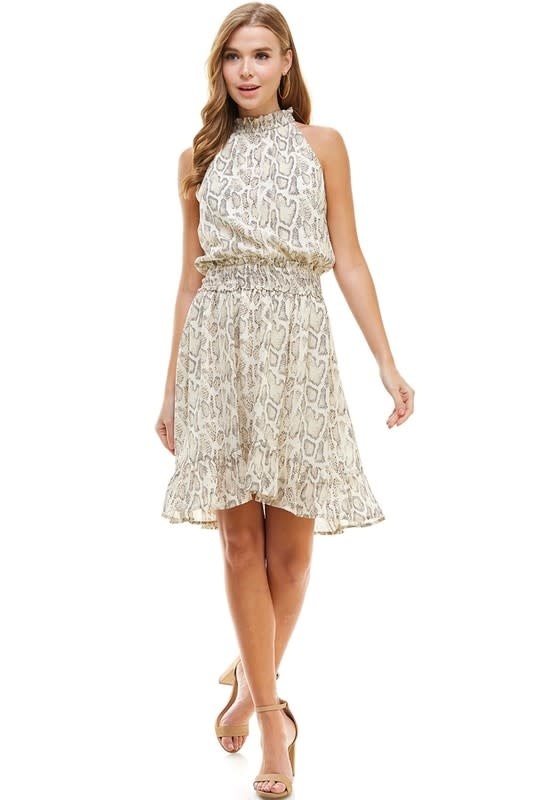 Browse through our entire Women's Boutique Clothing Collection for more great outfit ideas.
Grab Essential Travel Bags & Accessories To Organize Your Trip
Save yourself a headache when you're traveling by staying organized with stylish and convenient travel bags and accessories available here at Abraham's. Whether you're going on a month-long vacation or heading over to the next town during the weekend for a much-needed break, we offer a wide range of women's travel luggage, makeup bags, organizers, hanging toiletry bags, and more. 
If you would prefer using your own pillow case when you're traveling to be extra safe, grab a set of the Dreamer Pillow Case, a luxuriously silky satin pillow case that gives you a good night's rest no matter where you are. You can add these to your suitcase for when you're staying the night at a hotel or other lodging area.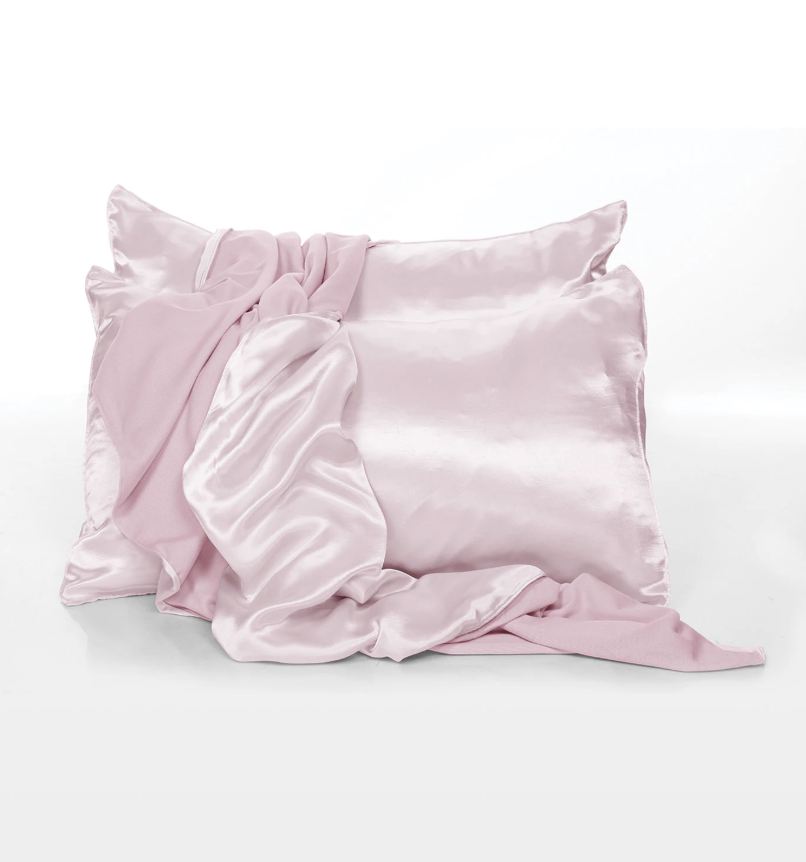 For an all-purpose carrying bag you can use as your travel bag as well, this Echo Tote Bag can store all your essentials for a short getaway trip. This women's straw tote bag is extremely spacious and has plenty of room to store all you need while you're away from home, whether you're going to the beach or on a road trip to visit family. It's also made to last, so you can use it next summer (and next!), too, for a trusty and reliable go-to tote.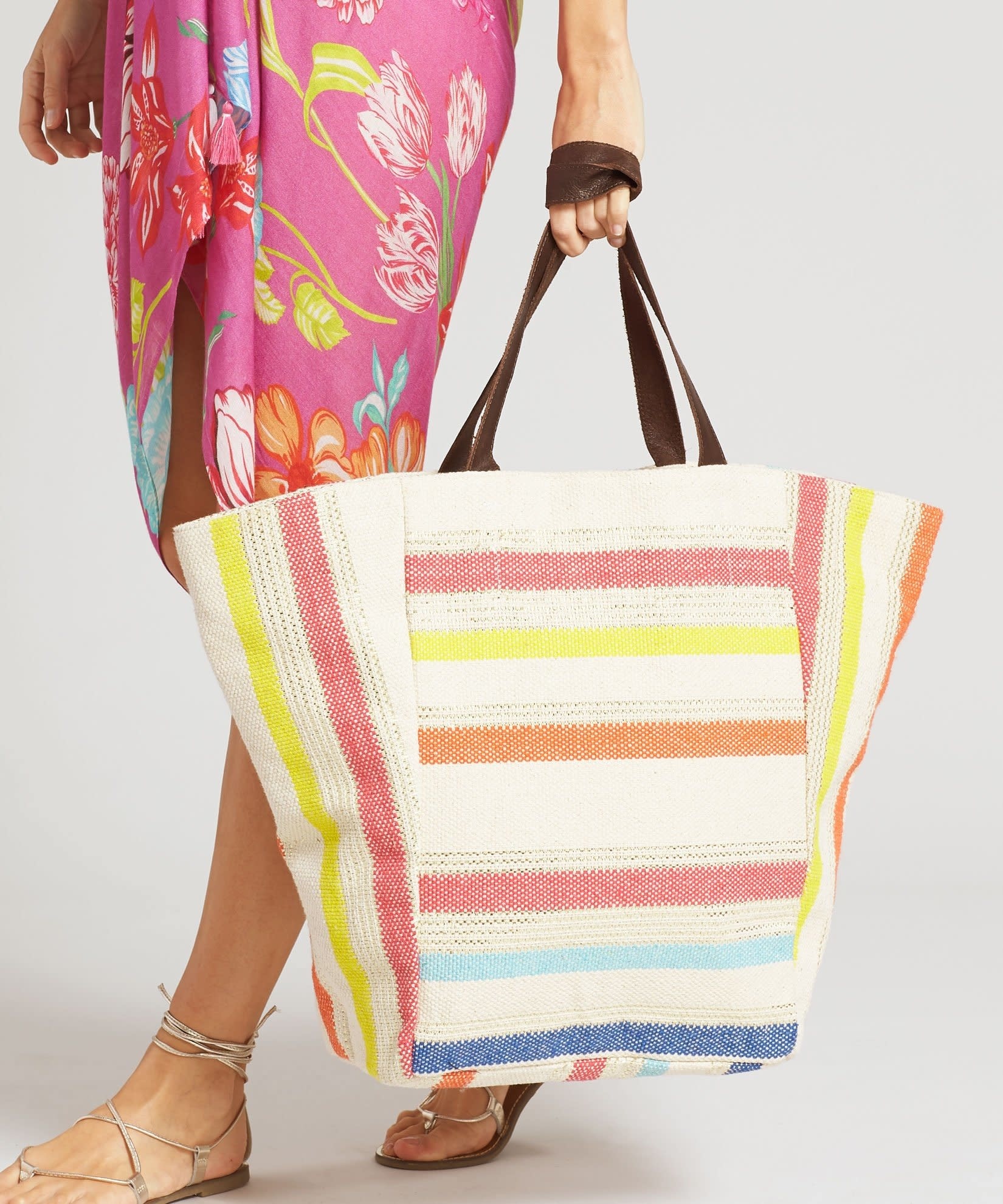 Statement Border Sunhat for Women
Keep the summer sun out of your eyes with this trendy straw hat! This large floppy brim hat for women has a bold design to add dimension to the hat and give you a stylish accessory to wear when you're outdoors.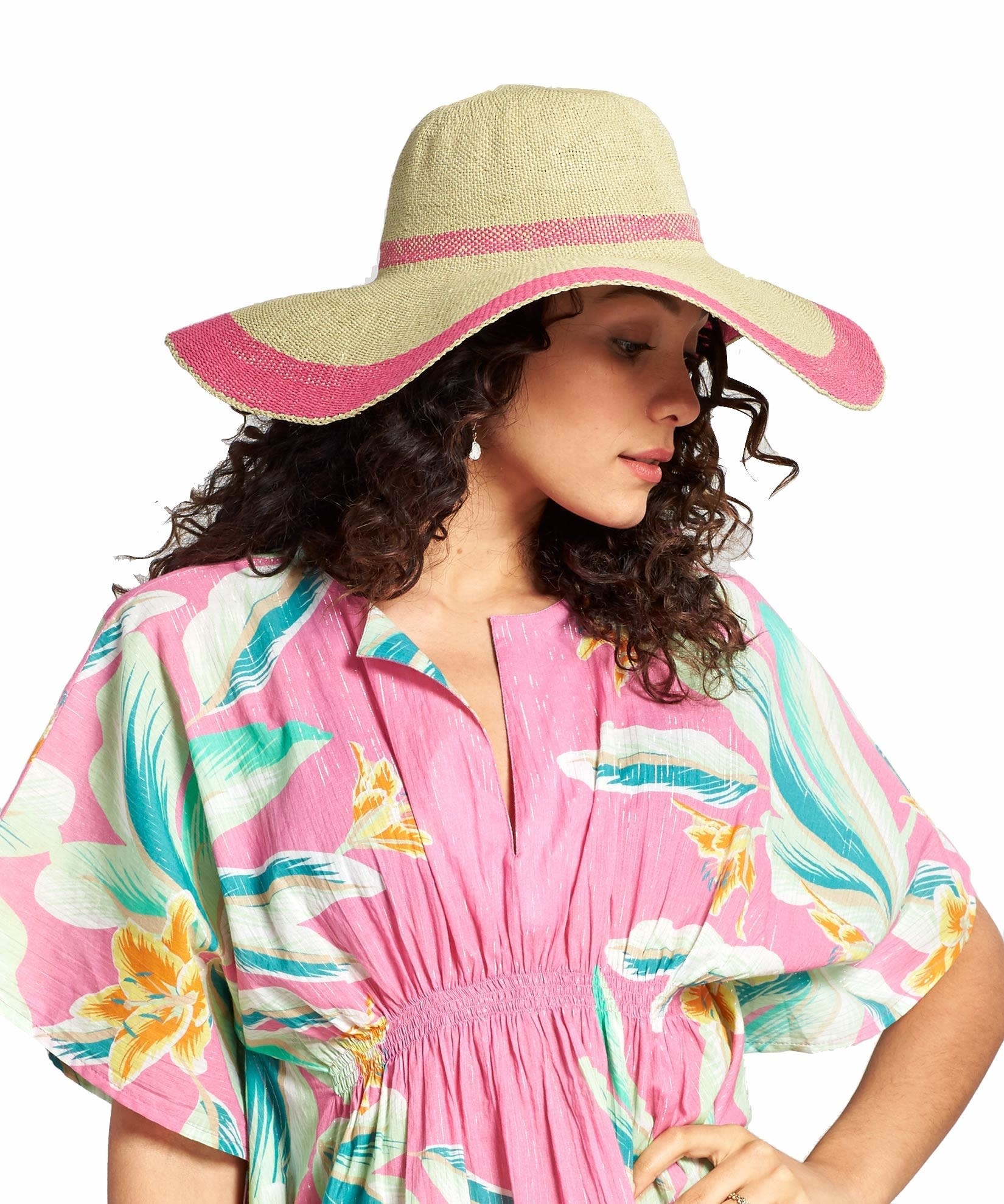 Keep small and large travel essentials like shampoo, toothpaste, jewelry, and makeup in one place with the Hanging Organizer. With six interior pockets in various sizes and one large pocket, you have plenty of room to store an assortment of items in various sizes. The organizer folds into a compact single-layer, purse-like bag for easy carrying or packing into your suitcase. When you're at your destination, open up the bag and hang it up on a hook or in the closet for quick access to your essentials; no need to take anything out to place on the bathroom counter! 
Protect your feet while you're away with these high-quality SmartWool socks for women. Made with Merino wool, these comfy socks are specially designed with a foot arch support and cushion, making them great to wear when you're exploring outdoors or staying indoors.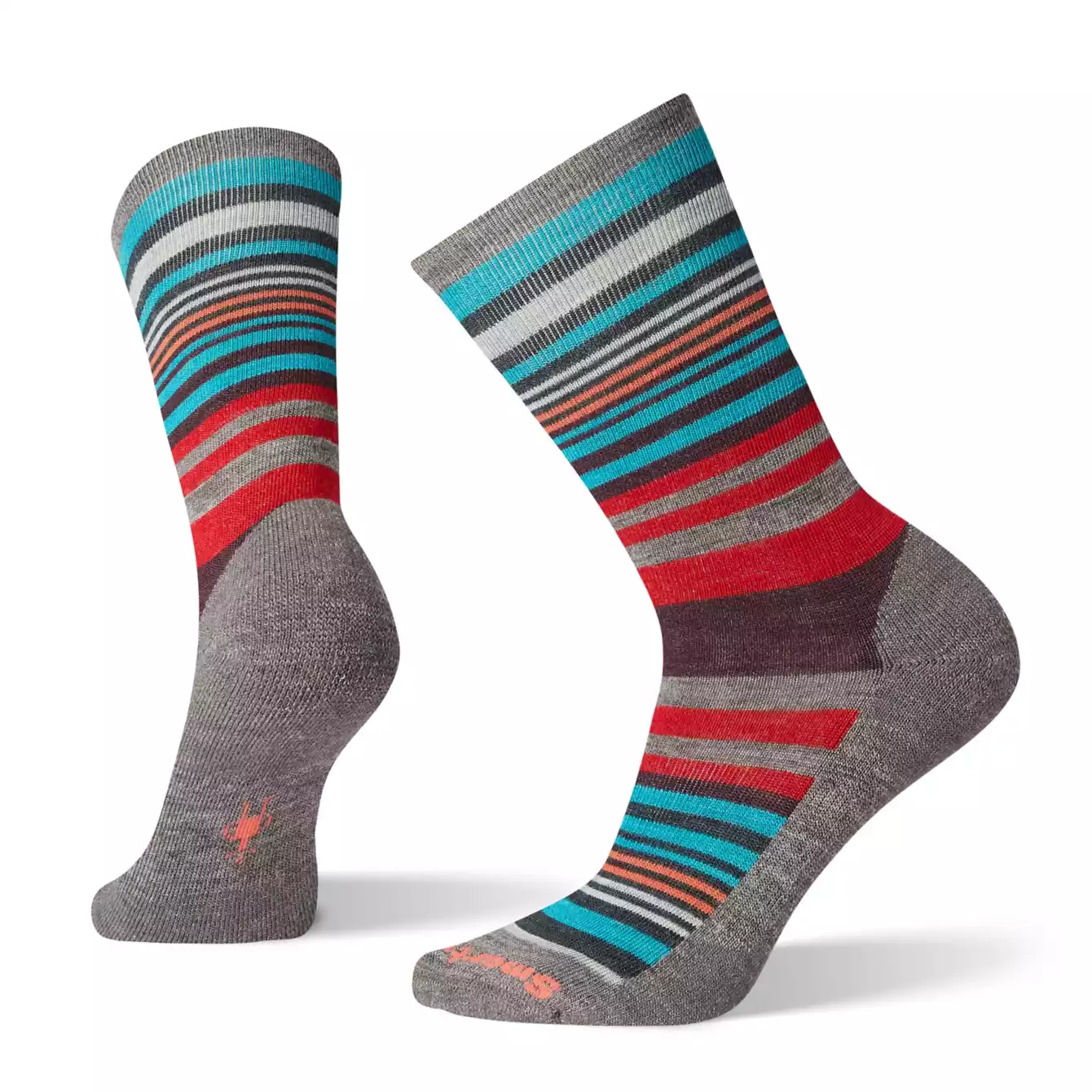 Straightener and Curling Iron Cover
Protect your hair styling tools with this stylishly designed cover! Made to be heat resistant, this cover gives you a great way to keep your straightener or curling iron away from your clothes to prevent burns. You can squeeze in two hair tools if they're standard sized or smaller, and the cover has plenty of room to hold both the tool and the electric cords or other accessories.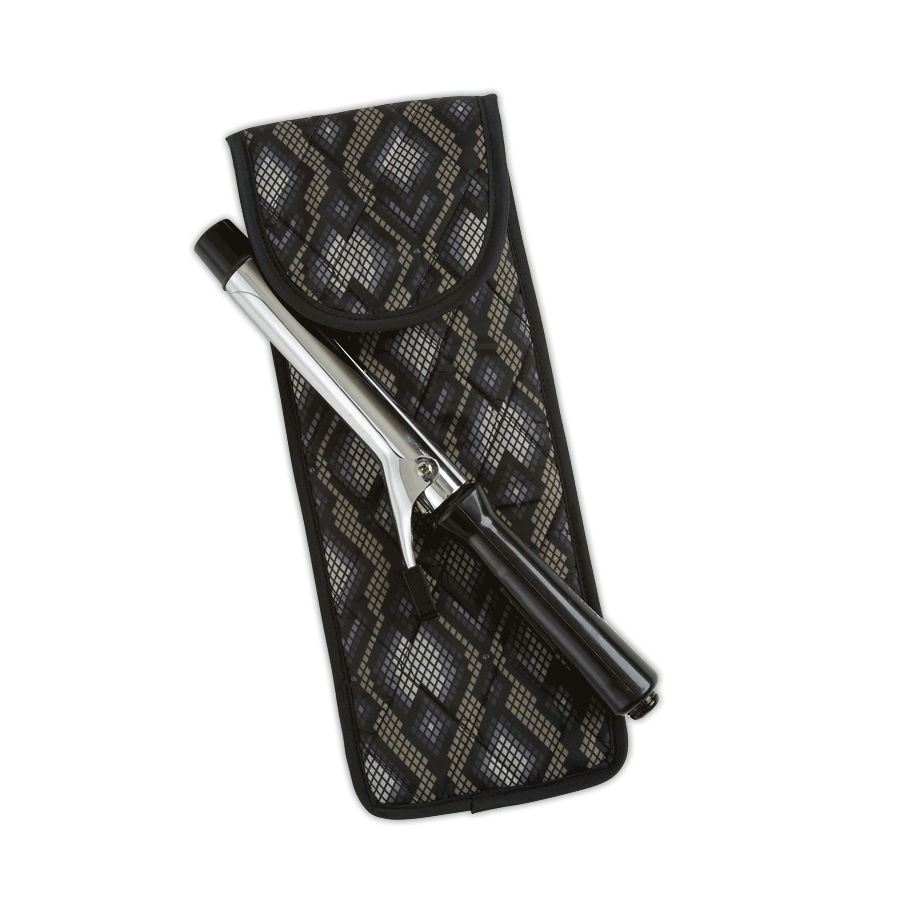 To keep your suits and dresses wrinkle-free when traveling, the Cinda B Slim Garment Bag is a handy piece of luggage to include in your trips. Though it has a compact and slim design, this suit and dress bag can hold several hanged clothing so that you can get plenty of use out of one bag. The large front zippered pocket gives you extra storage space to keep other clothing items, such as tees, undershirts, underwear, etc., tucked away.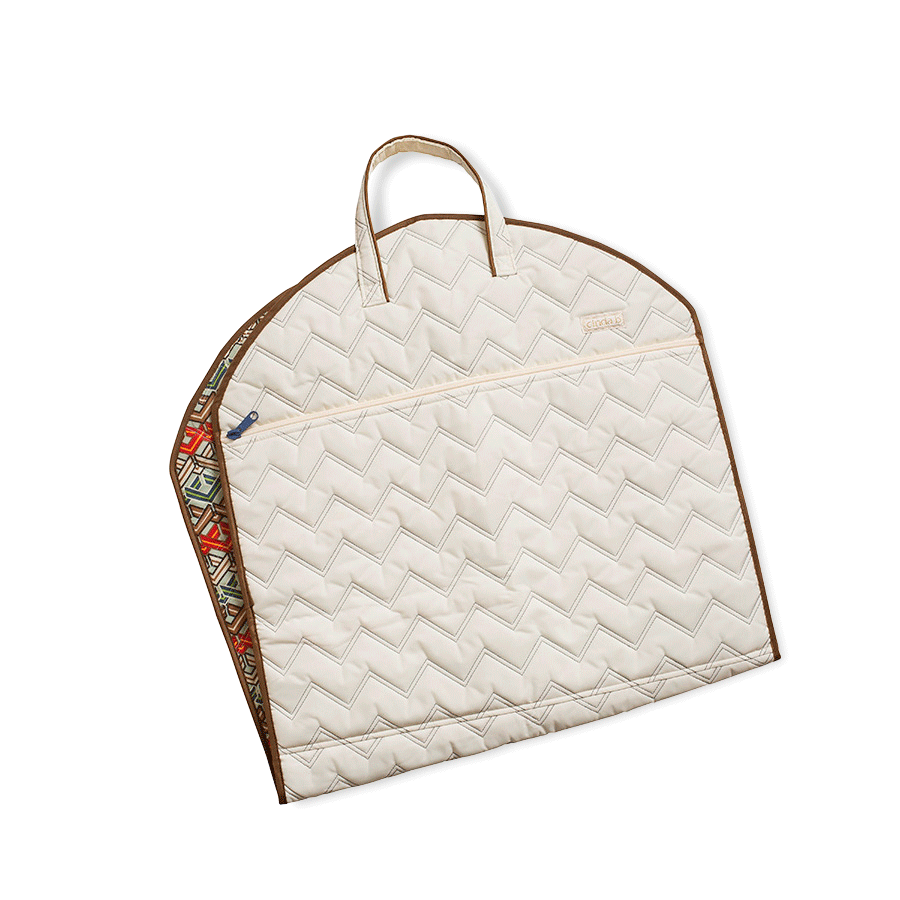 Now you have a pouch you can use to store your I.D., keys, cash, plane or bus tickets, and other important small items! You don't have to go through the trouble of digging through your bag and holding up the line when you have this mini, yet handy, pouch with you. The clip ring allows you to attach your keys to it or you can attach it to your bag. Even if you're not traveling, this I.D. pouch is great to have as an everyday organizer.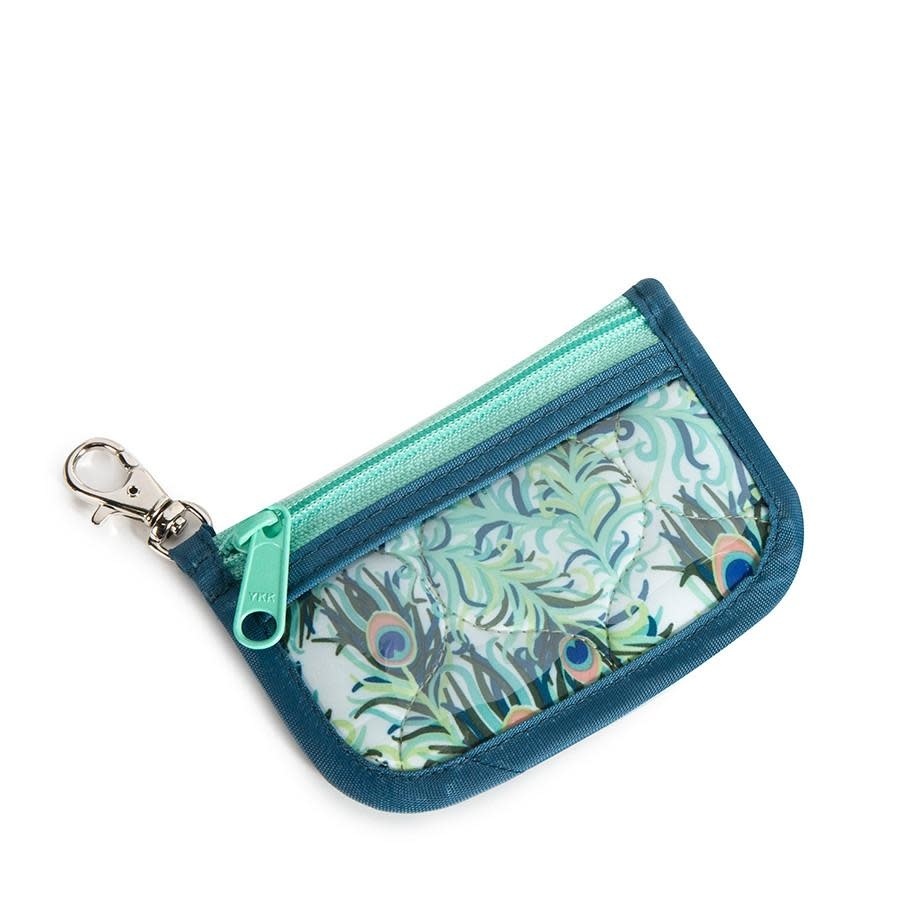 Weekender Duffel Bag for Women
Get ready for your next weekend getaway with this women's weekender duffel bag! This all-in-one travel bag for women that has several pockets so that you don't have to get a separate bag organizer to keep your items separated and accessible. The Weekender Duffel opens up completely when you detach the top corners of the bag from the sides, giving you plenty of room for all your weekend travel essentials. You can snap the corners back to the sides of the bag to keep the duffel compact and ready to go. 
With 3 interior slip pockets and 2 large exterior slip pockets, you can store your phone, wallet, important travel documents like passports, etc., so you don't have to dig through your entire bag to find an item. You can fit several outfits and shoes inside for a one-and-done travel bag; no need for a suitcase or carry-on suitcase! The durable fabric and construction help provide support and is made to last. The shoulder straps give you a hands-free option and make carrying easier.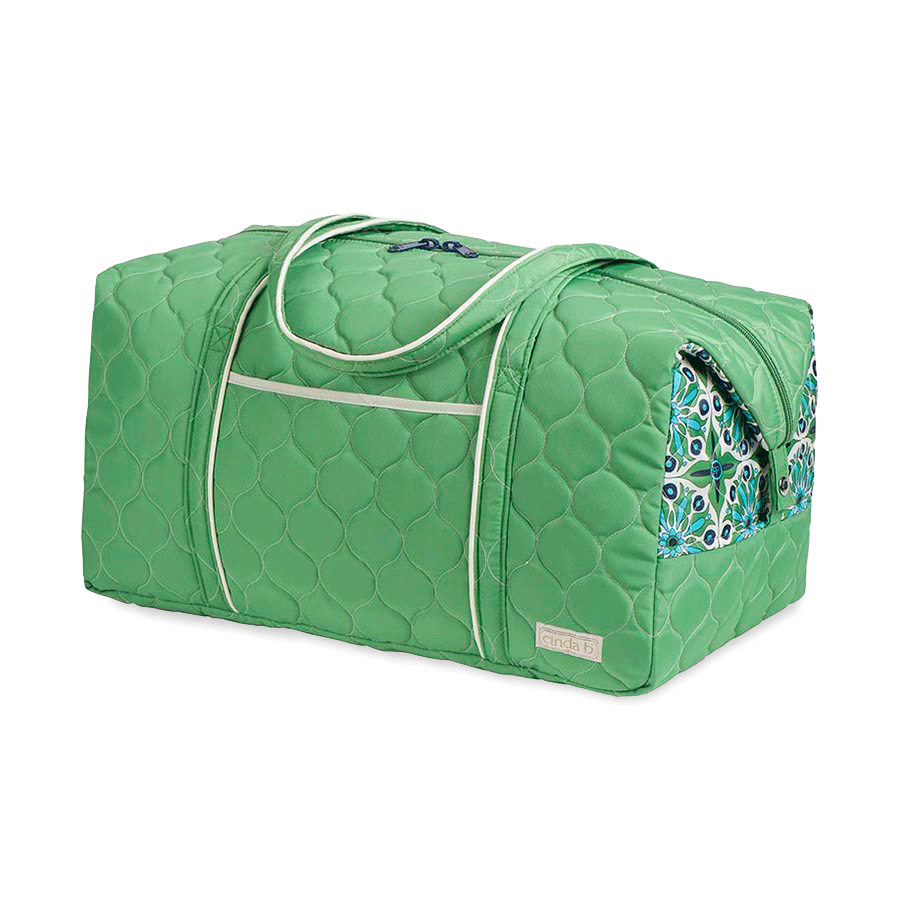 Luxury Designer Purses & Handbags To Bring On Your Trip
If you need an extra handbag for your trip, Abraham's has a wide range of women's purses, handbags, backpacks, and more to help you mix and match with your outfit and have a stylish bag to carry with you everywhere you go. 
Vegan and trendy, this cruelty-free faux leather tote bag for women features a chic and sophisticated look that makes a wonderful carrying bag for casual and formal events. This tote bag comes in various styles and colors, such as crocodile leather and wine-colored suede, to fit your style. With its spacious interior, you can stuff plenty of personal essentials inside. This women's fashion tote bag also comes with a matching zippered makeup bag to help organize your personal items and make it easier to travel with.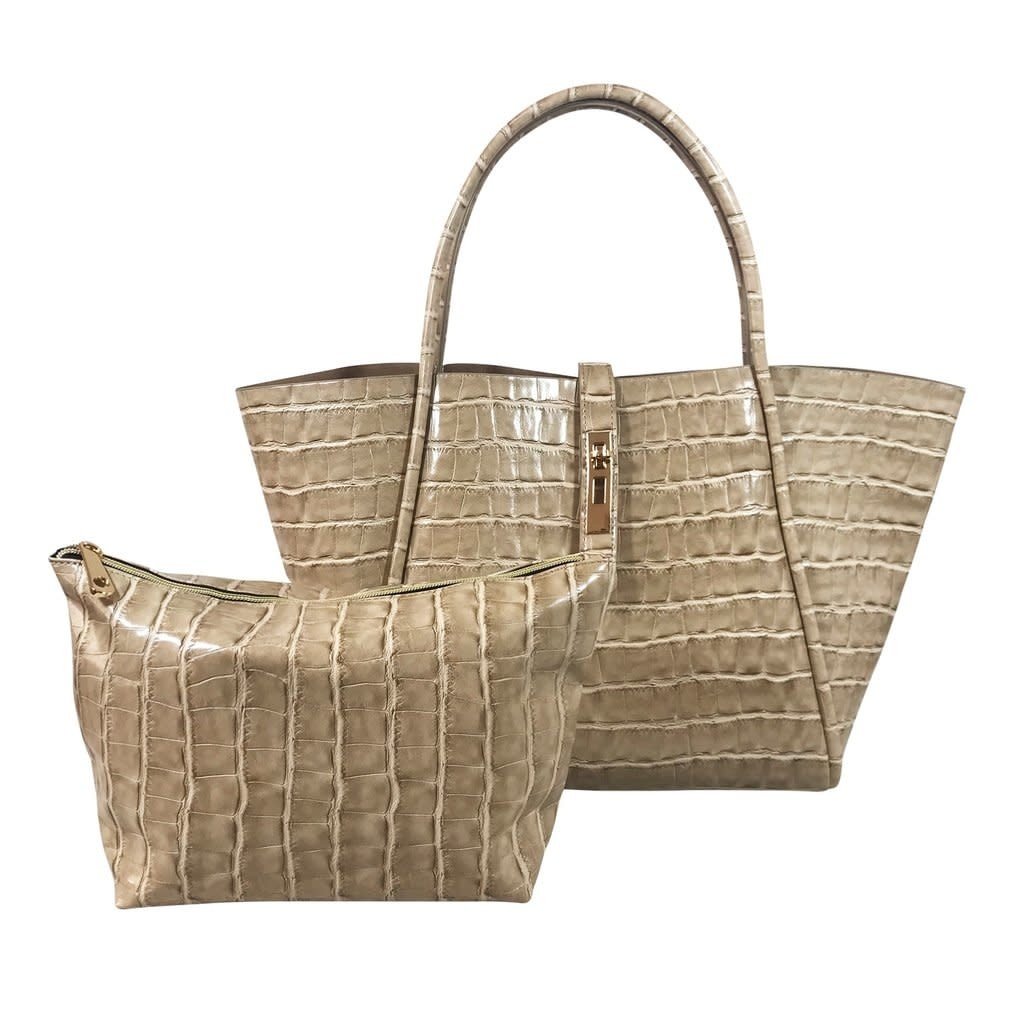 Go for an easy-to-carry bag with the Colette Backpack to make your traveling smoother. Made from 100% vegan leather, this women's backpack purse features a sleek look with a roomy inside to store various on-the-go necessities, from water bottles to makeup. The back of the bag has a hidden zippered pocket for more important essentials you wish to keep closer to you.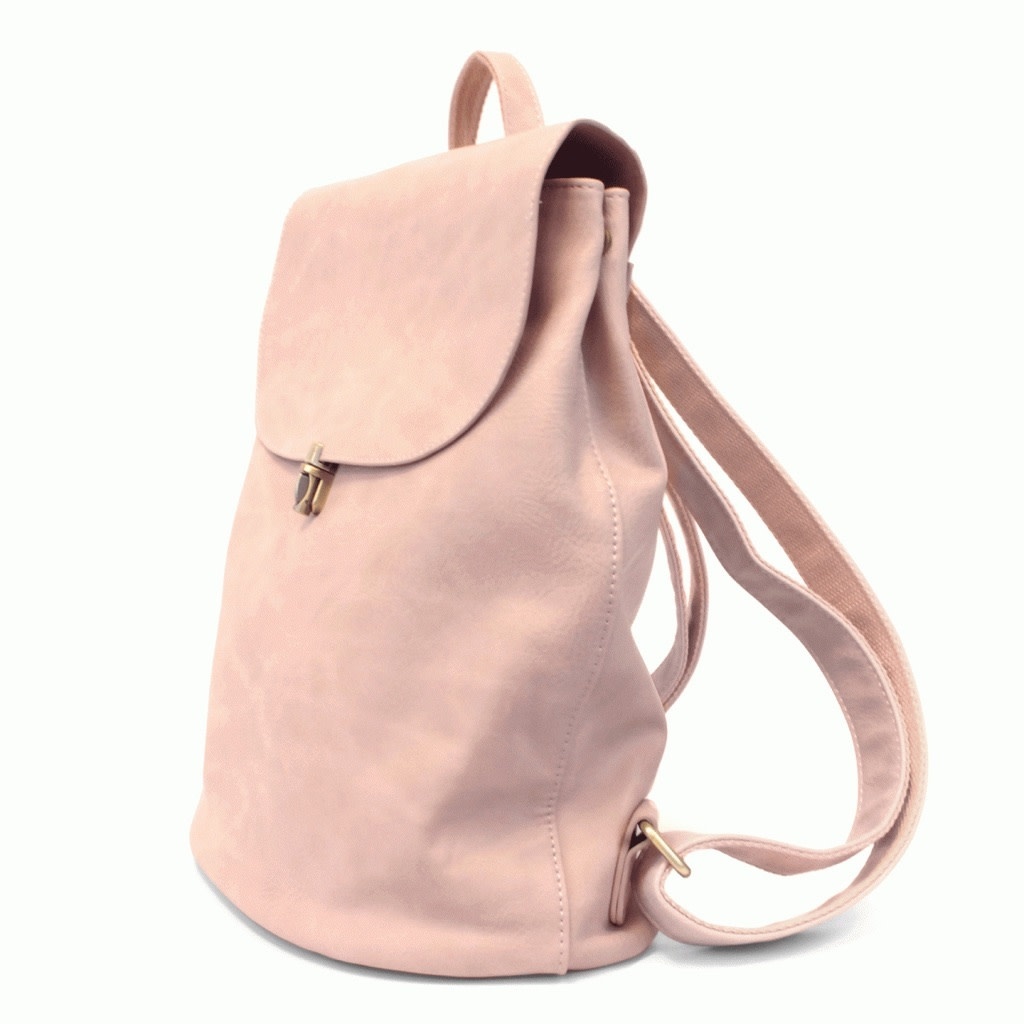 Most Wanted Croc Skin Mini Purse
Super chic and feminine, this vegan faux leather miniature crossbody & shoulder bag features a light, neutral color with a bold reptile leather pattern that gives this purse a timelessly trendy touch.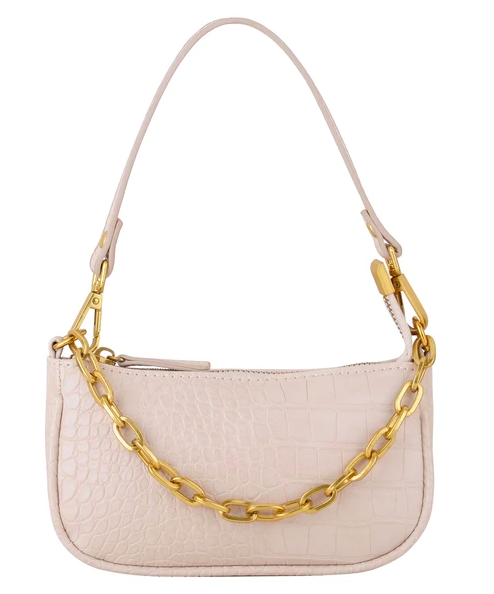 Caroline Hill Halston Hobo Bag
For the lovers of oversized bags, the Halston Hobo Bag by Caroline Hill is a must-have in your collection. This ultra-stylish bag has plenty of space inside for all your essentials and more. You can even use it in place of a tote bag, and it's big enough to hold a couple textbooks, so it's great to use even after your trips.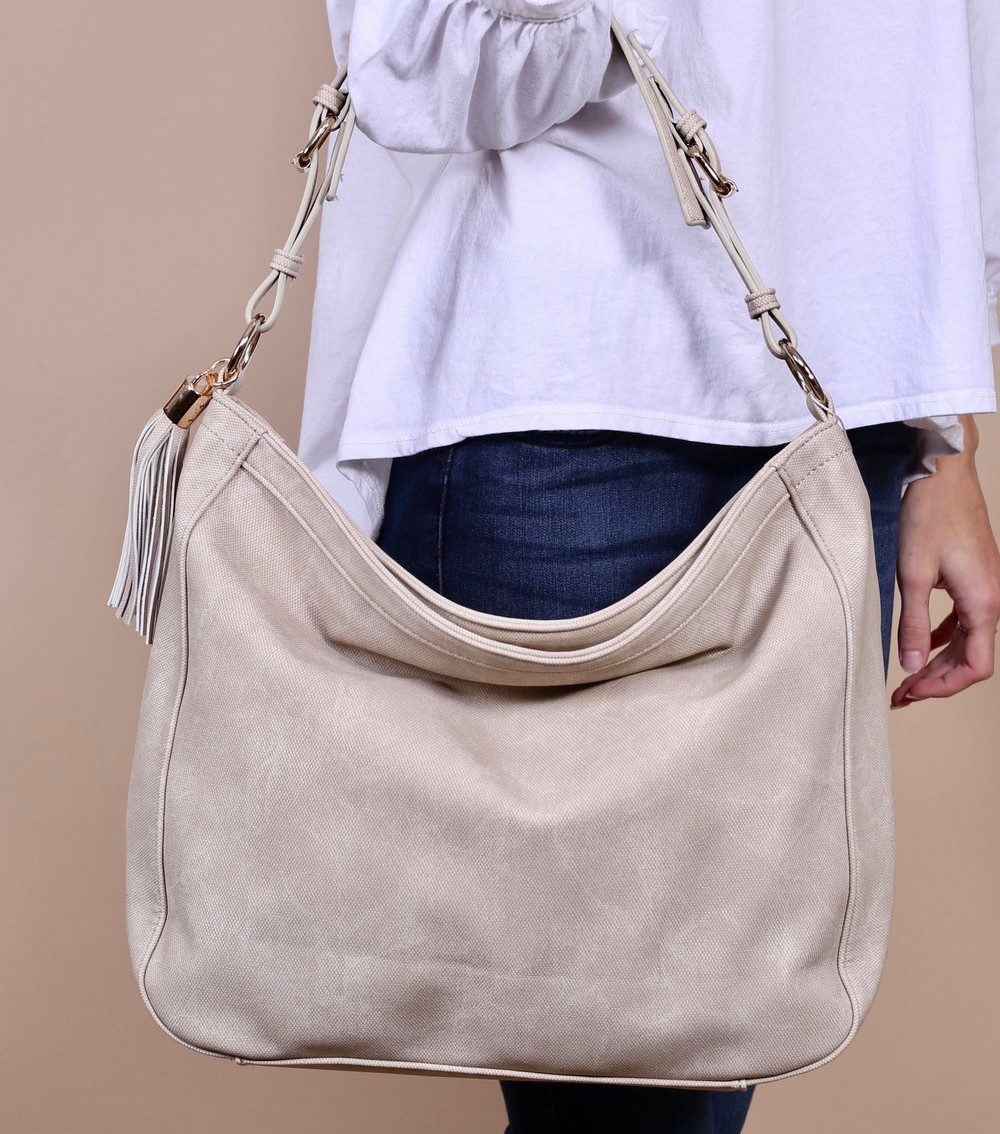 Bristol Round Woven Crossbody Purse
Charming and rustic, this woven circular bag for women has a unique appeal that pairs well with your casual summer clothes or tee-and-jeans look. This bag has a long shoulder strap for comfortable shoulder and crossbody wear.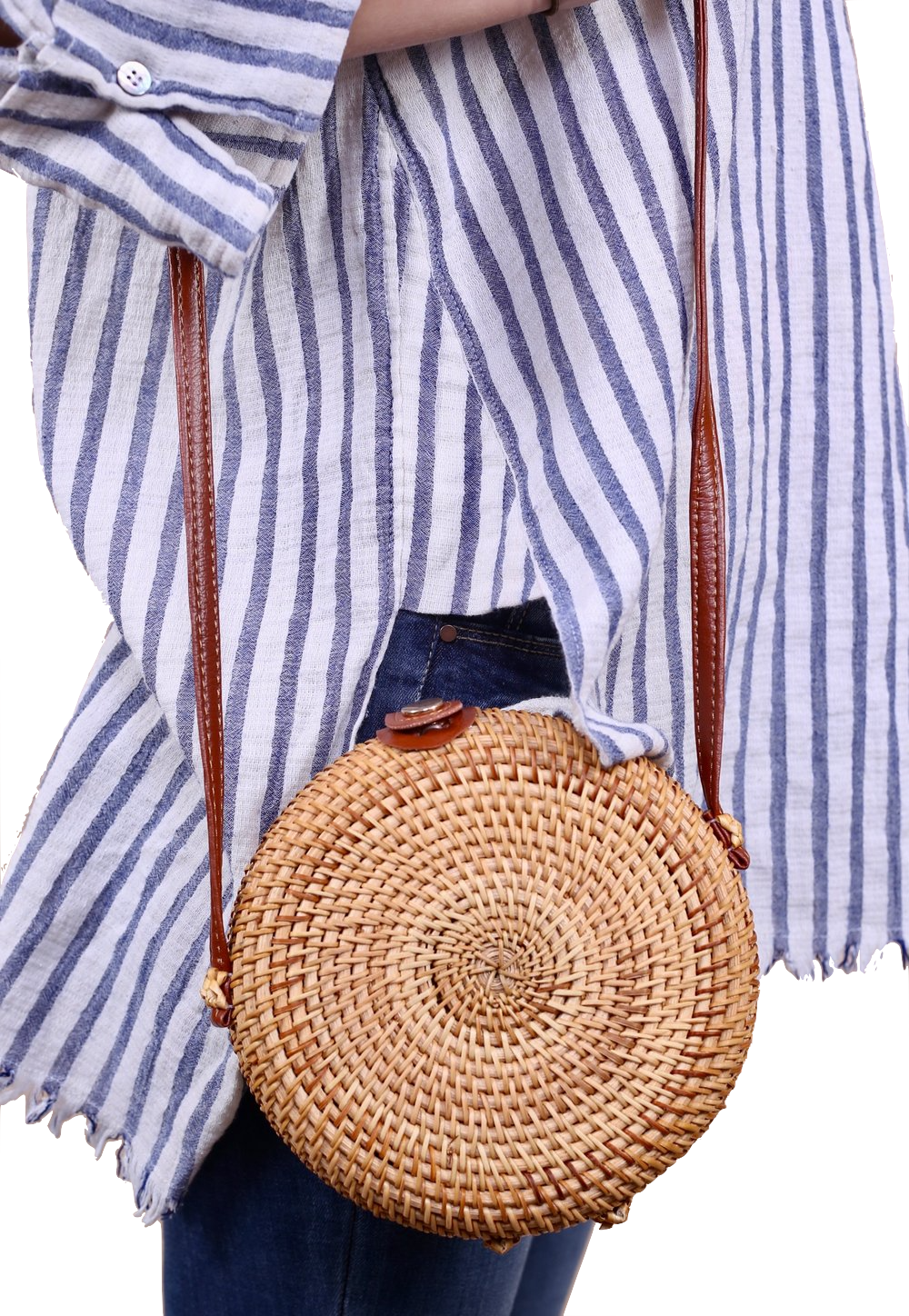 Find more women's boutique purses and bags here. 
That's all we have in today's featured blog post! We hope this provides even some assistance for your next trip. Please stay safe during this time and know that it will pass. If you do not have to travel, it is safer to stay home so that you yourself do not get sick. COVID-19 is known to have lasting effects such as lung damage, loss of sense of smell and taste, etc., and it's simply not worth it if you can avoid traveling altogether. Take care, and enjoy our collection!