Shop for your 2021 Mother's Day gifts here at Abraham's Indianola Boutique! From luxury spa sets from Barefoot Dreams to chic and trendy handbags and purses, we feature a wide range of Mother's Day gift ideas in our 2021 guide. See what you can find to add to your Mother's Day gift basket in our exclusively curated guide!
Mother's Day is right around the corner! If you're still searching for the perfect Mother's Day gifts for family and friends, here's your go-to gift idea guide: 
Mother's Day Gift Baskets Ideas 2021 
As a family-owned small boutique shop in Indianola, Mississippi, we have many unique and limited edition items we feature at our physical location and online store. You can find some of the best items to add to your Mother's Day gift baskets this year and make every mom in your life feel extra special. Here are boutique items and exclusives that you can add to your gift baskets or gift boxes for Mother's Day: 
Barefoot Dreams CozyChic Ultra Lite 3-Piece Luxury Spa Set
A classic and a favorite, a complete spa gift set is a must-have for any Mother's Day gift! Pamper and spoil the special women in your life who deserve a little more self-love and self-care on this once-a-year day. Barefoot Dreams is renowned for its super soft and top quality throw blankets and women's pajamas and loungewear, so you know you're getting a luxurious gift with this spa set! This set includes a cosy and sleek open-front robe with a tie, a plush sleep mask, and ultra-comfy open-toe Velcro strap house slippers.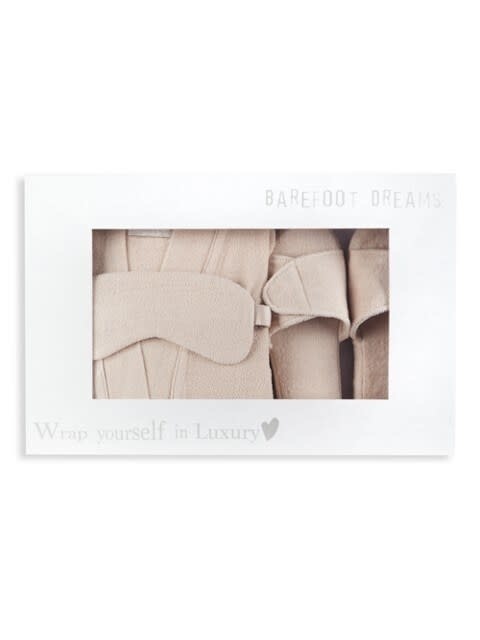 Throw Blankets & Silky Pillowcases 
Give the gift of comfort and luxury with a beautiful throw blanket or a soft pillowcase. At Abraham's, we often carry high-end throws and home bedding items that make wonderful home décor and Mother's Day gifts. The Dream Pillowcase (Set of 2) from PJ Harlow and the ever-so-popular Barefoot Dreams CozyChic Throw Blanket are some just examples of incredible home goods we offer to add to your gift baskets.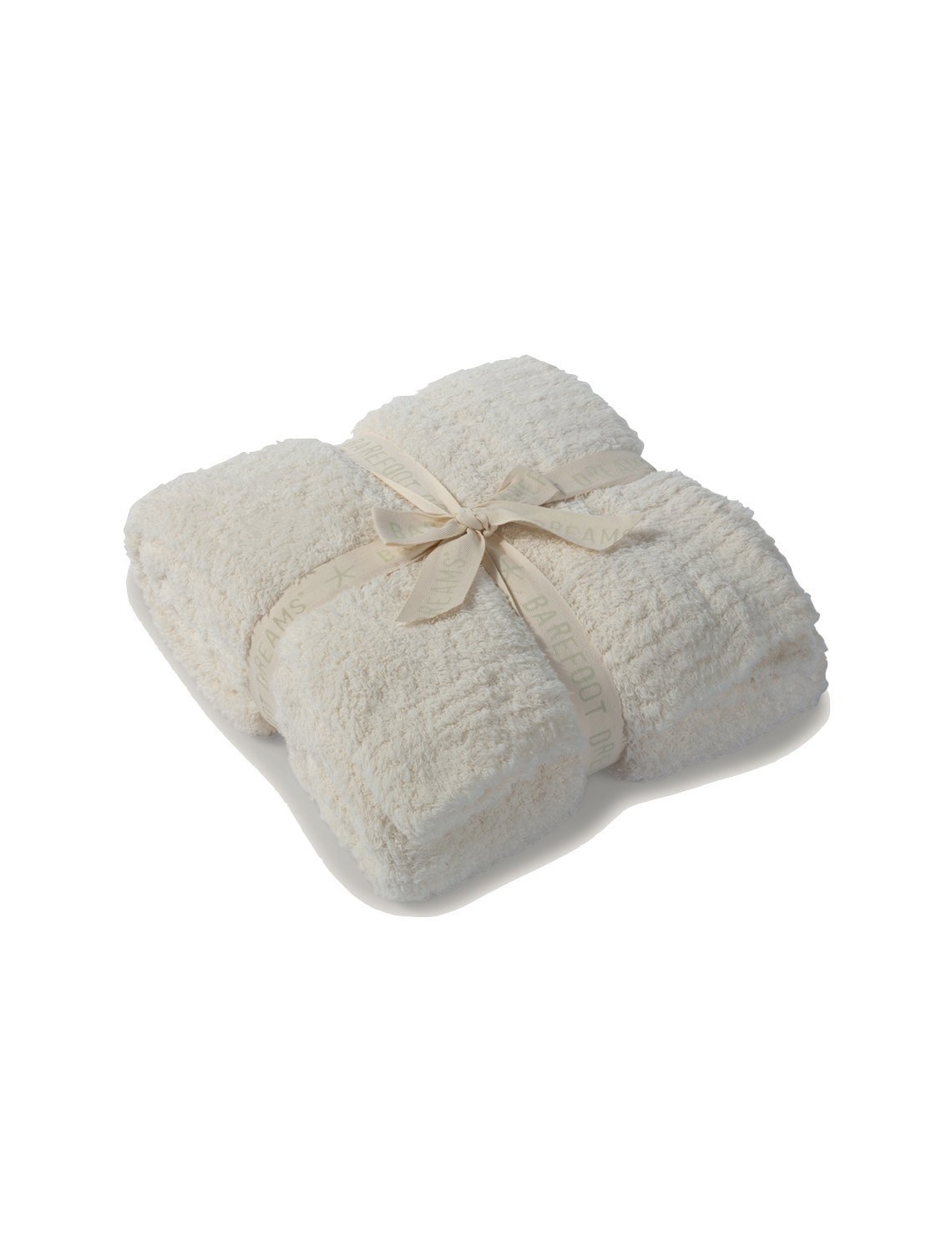 When a mother needs TLC for herself, to-go wine glasses are perfect to have on hand! The Royal Standard To Go Wine Glasses come in a variety of styles, including a holiday edition, and can be used for a single gift basket or divided among multiple gift baskets for moms. These handheld stemless wine glasses are great to have for both solo use or for entertaining.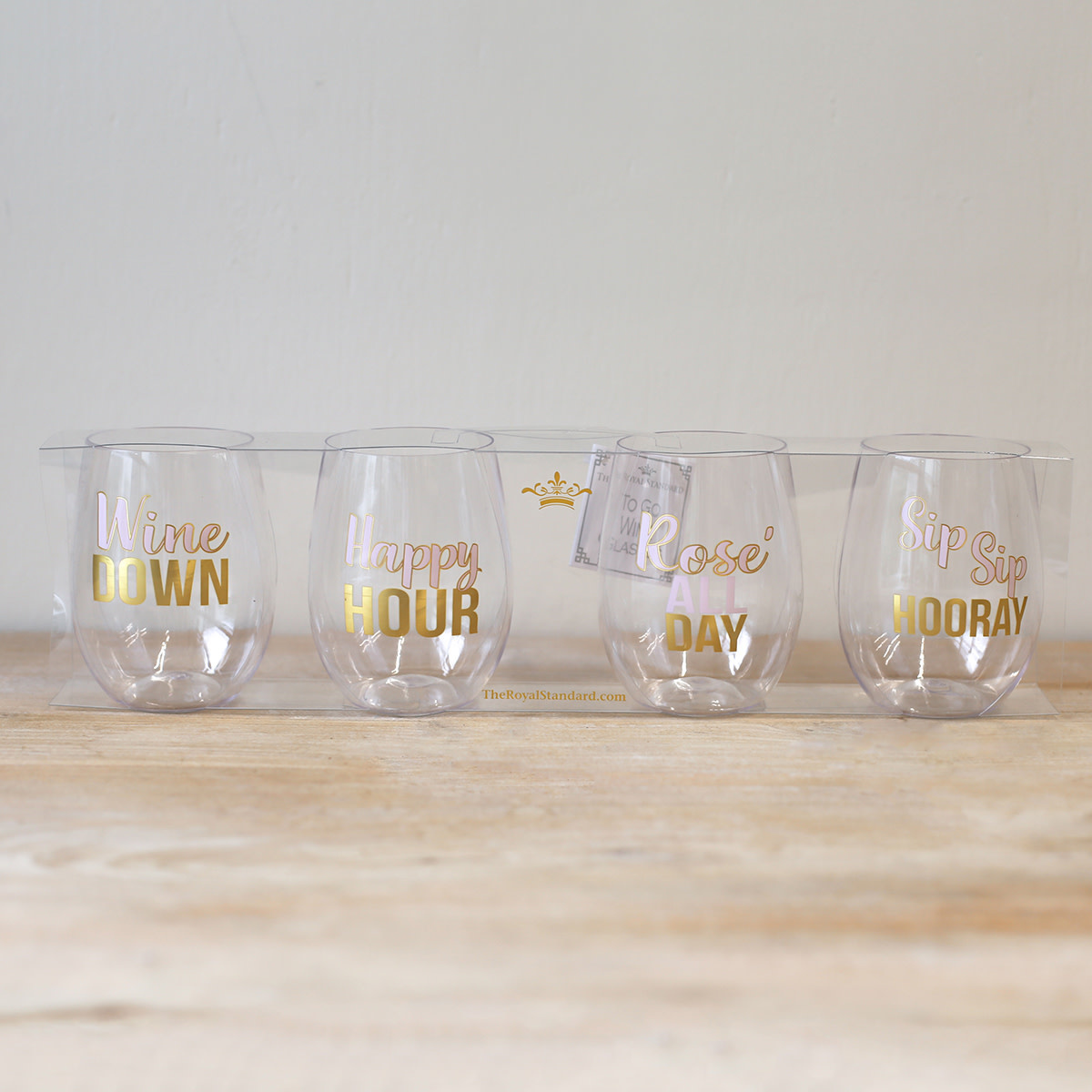 All-Natural Home Fragrance with Reed Diffusers
Perfect for moms and children who are sensitive to harsher fragrance sprays, reed diffusers are an excellent and all-natural option that uses wooden sticks and essential oils to make any room in your home smell delightful. For a rejuvenating springtime scent, go for the Thymes Fresh Cut Basil Petite Reed Diffuser or Lemon Leaf Reed Diffuser! Thymes is a high-end home fragrance line that we love to showcase in our boutique store, and the reed diffusers make an eco-friendly home fragrance option as well as beautiful décor pieces. A reed diffuser features a minimalistic glass bottle or other container to hold the wooden sticks/reeds. Inside the bottle, you add drops of the included scented essential oil, and the reeds will soak up the oil and release the scent into the air - no spray required. Reed diffusers are also a great replacement for electric diffusers and great to have even in an office space.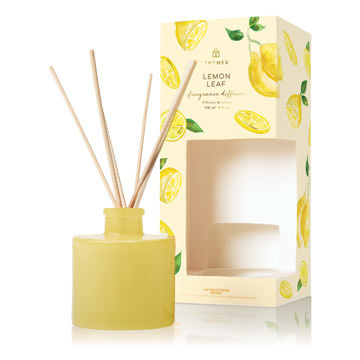 Of course, how can we forget about one of the classic gifts of all time? Add a luxury soy candle to your custom-made Mother's Day gift boxes! One of our best sellers is the Thymes Frasier Fir Candle. You can find a wide variety of candles in our collection in various sizes, scents, and styles.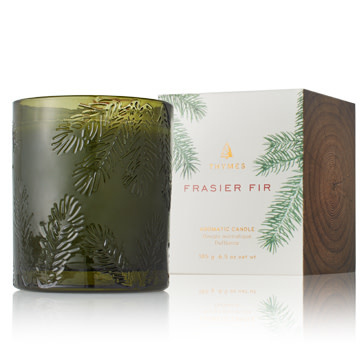 A relaxing bath after a long, rewarding day of motherhood duties is a lovely and much-needed way to pamper yourself! The Royal Standard Bath Salts come in quaint bottles filled with a carefully formulated bath salt recipe for ultimate relaxation and skin-soothing benefits. Each bottle includes bath salts mixed with dried flowers or herbs (lavender, lemongrass, and eucalyptus currently available).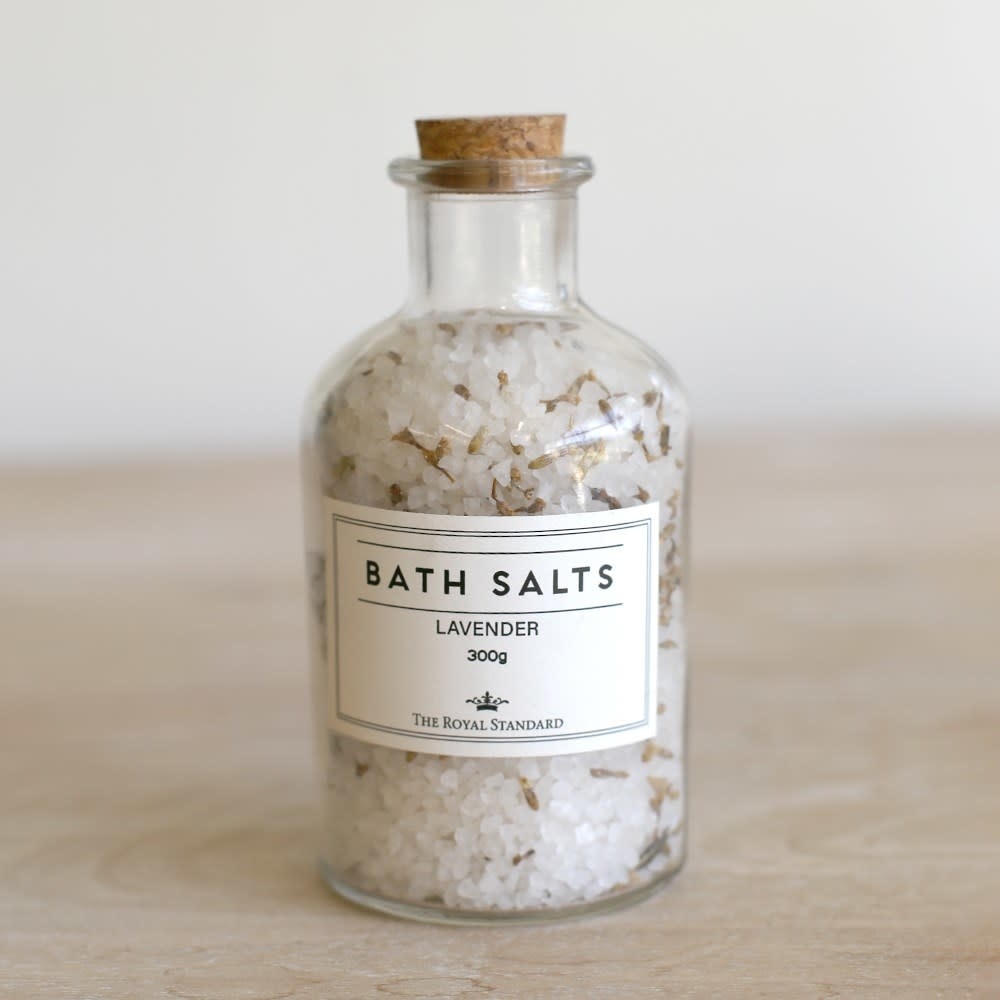 Women's Face Masks & Scented Hand Soaps
Make safety a priority for the special mothers in your life with our featured women's face masks and cleansing hand soaps. Find reusable cloth face masks in various styles and designs. For the baseball-loving moms, the MLB face mask is a great gift choice! To make it more convenient for you to wear your mask and take it off, remember to include the Virtue Mask Chain to keep your mask on you at all times when not in use (e.g., when you're eating/drinking). The Thymes Hand Wash comes in various fresh and invigorating scents and is formulated to moisturize the skin, making it a unique and thoughtful gift to add to your Mother's Day gift basket!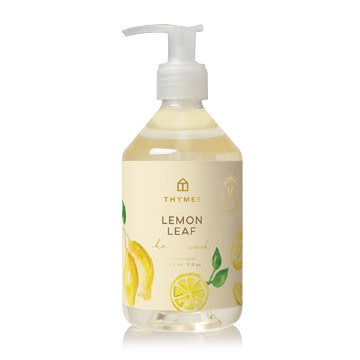 For a mask AND loungewear set, take a look at the Karlie French Terry Set + Mask!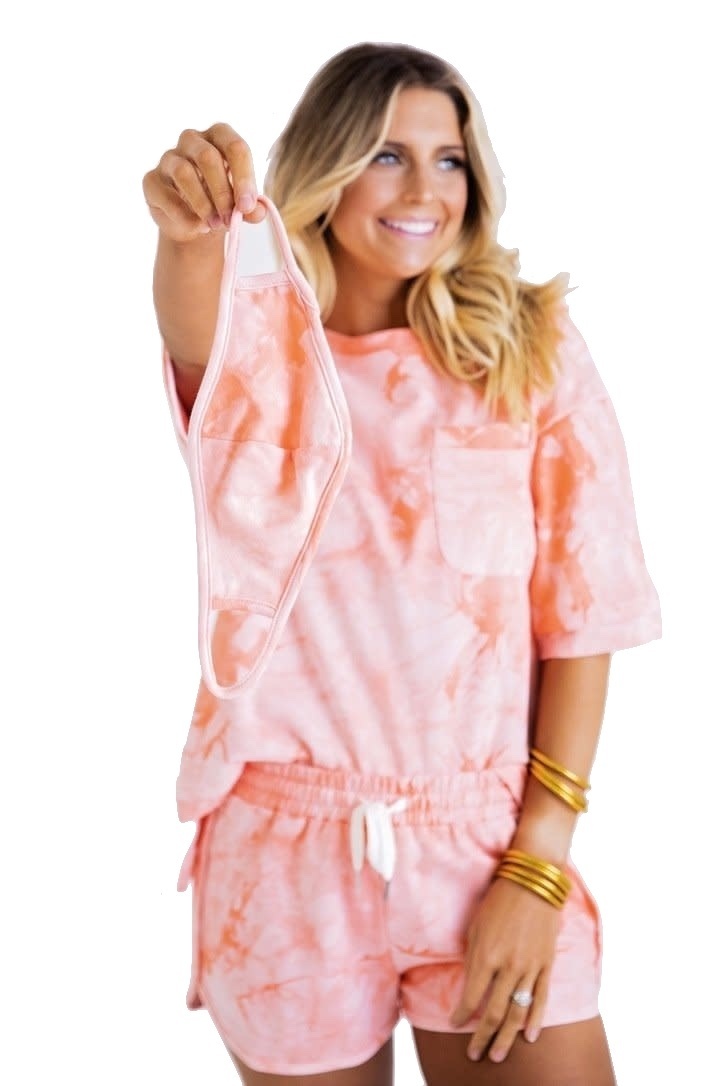 *Disclaimer: None of the hand soaps or the brands associated with the hand soaps have claimed that the product can eliminate the COVID-19 virus. 
Add a luxury designer women's fragrance to your Mother's Day gifts! From Tom Ford to Juicy Couture, we carry a wide range of women's perfumes that have a great range in scents to suit any preference. Here are details on some of our favorite perfumes: 
Tom Ford Noir Pour Femme Eau De Parfum

- Bold, warm, zesty, and spicy.

Top Notes: ginger, bergamot, mandarin orange, and bitter orange 

Heart Notes: rose, orange blossom, jasmine, and kulfi

Base Notes: vanilla, amber, sandalwood, and gourmands

Bond No. 9 Madison Square Park

- Classic floral notes & a tribute to New York's Madison Square Garden.

Notes of red leaf rose, grape hyacinth, teakwood, prairie dropseed grass, red hunter tulips, and huckleberry

Dolce & Gabbana The One Eau De Parfum

- Golden fruity & floral perfume with rich oriental notes.

Top Notes: bergamot, mandarin, lychee, peach

Heart Notes: Madonna Lily, muguet, plum, jasmine, vetiver

Base Notes: vanilla, amber, musk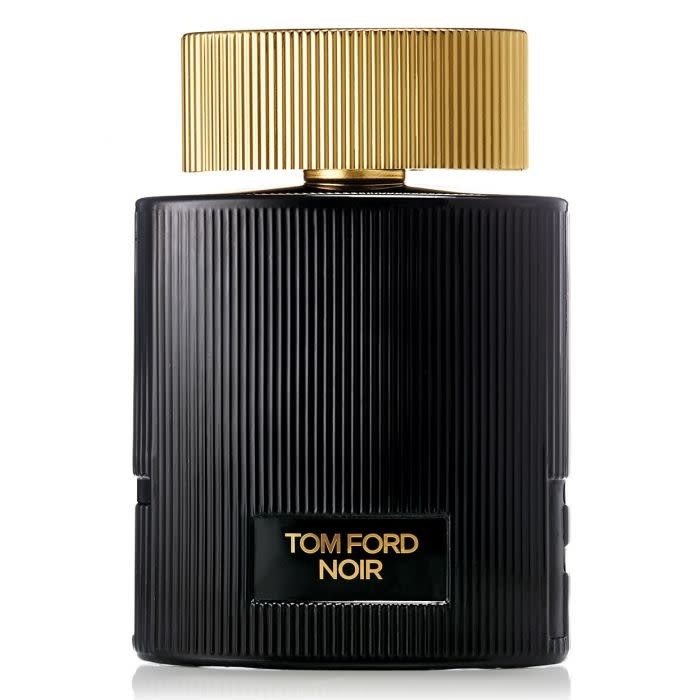 Women's Sleepwear & Loungewear Sets 
Who doesn't love a set of super comfy and cozy pajamas to relax in every day? Treat your mom friends to a new pajama set or loungewear set from our boutique! You can also find separates in our Women's Sleepwear Collection to create your own pajama set. Here are some of our favorite sets: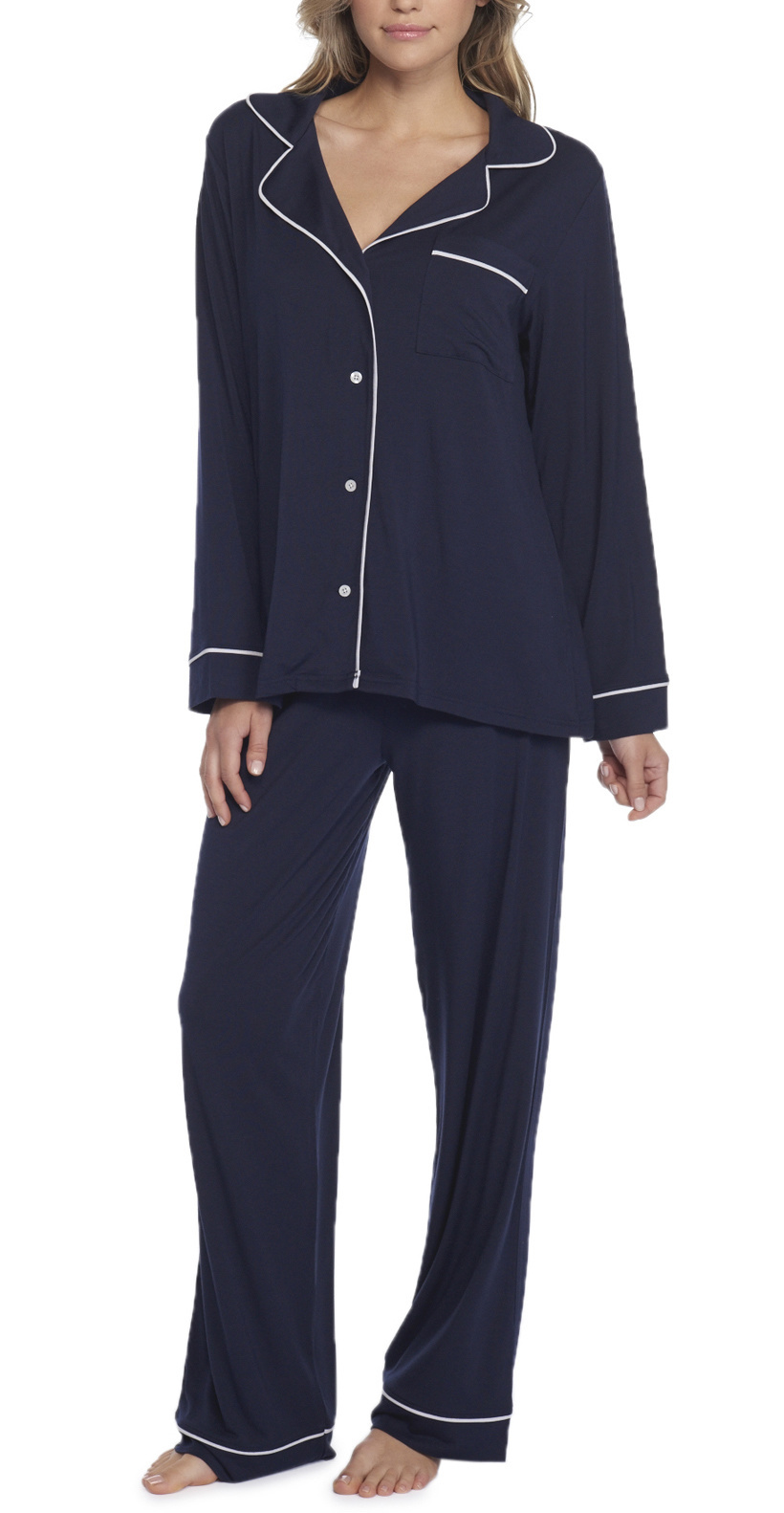 Satin Sleep Robes & Lounge Jackets
If you would prefer to skip the pajamas and loungewear sets, go for a silky soft sleep robe or lounge jacket/cardigan as a Mother's Day gift instead! One of our most loved women's robes is the PJ Harlow Shala Robe, which features pockets, a robe tie, and an elegant satin trim.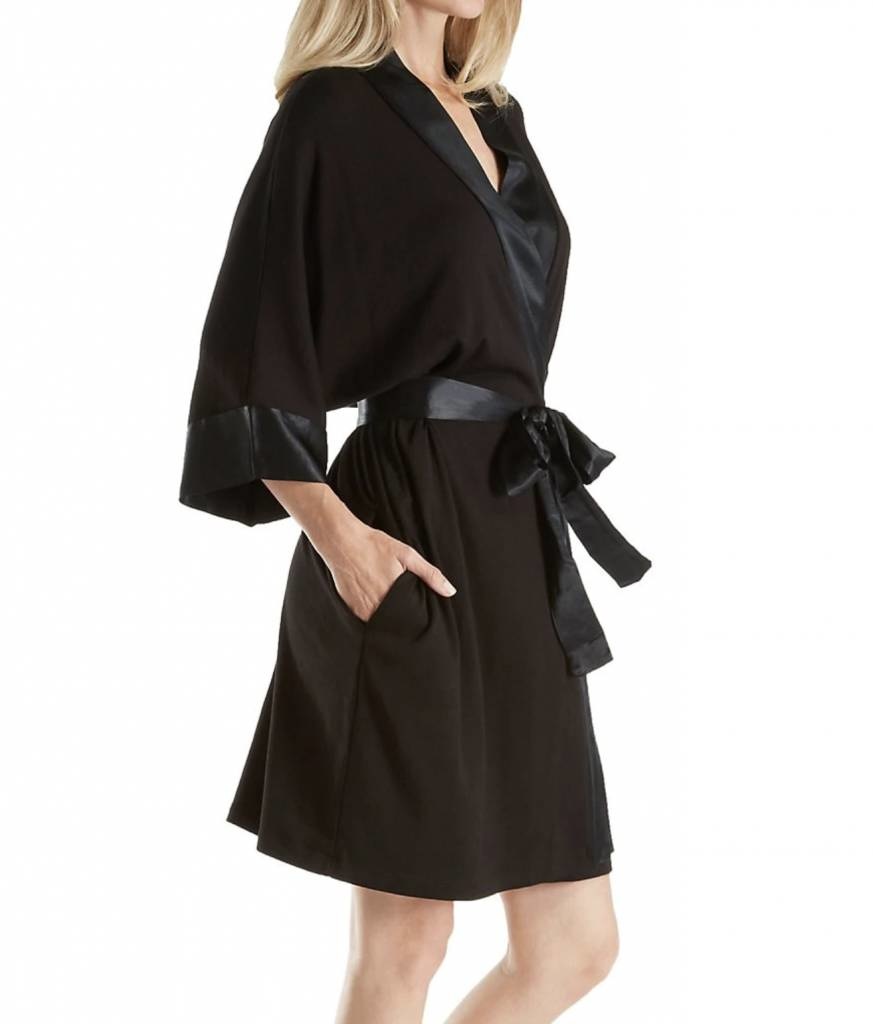 Since Mother's Day is a spring celebration, it's only fitting to have beachy elements in your gift basket! No matter if you're going on a vacation in the future or you just want to have a trendy beach tote to use every day, our selection of women's beach totes and towels features colorful and bright designs that make you dream of sunny days at the beach or lounging at a pool.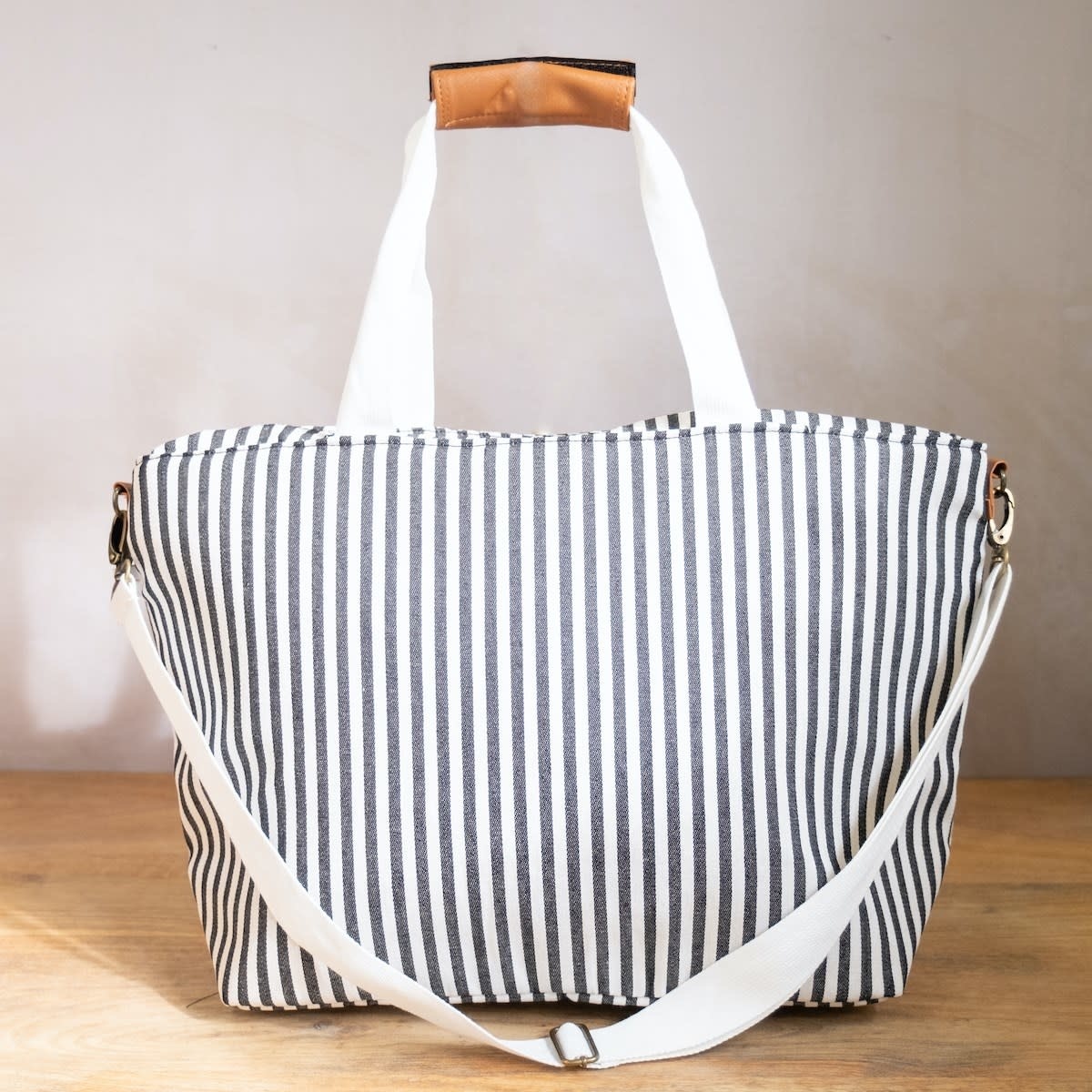 Women's Designer & Boutique Handbags
An exquisite and classic Mother's Day gift is a brand new designer bag! From extra large hobo bags to compact shoulder purses, discover the wide array of handbags and purses that we carry here at Abraham's boutique! You can find faux vegan-friendly leather bags and fabric-made purses to suit your style. Here are some of our featured women's designer handbags: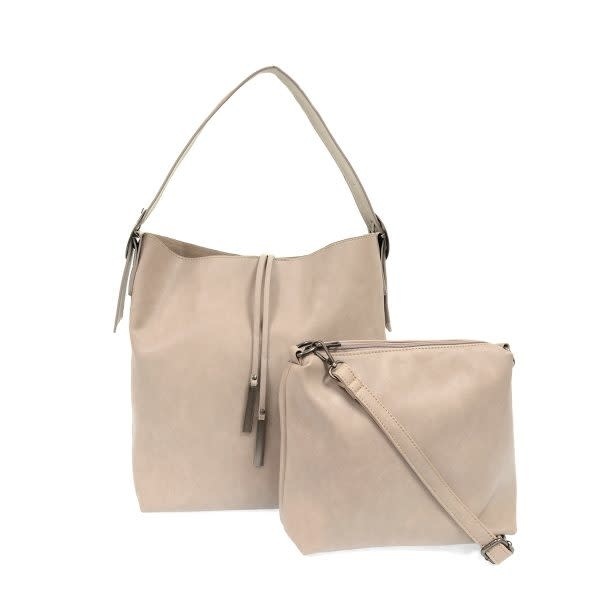 Be sure to check out our Women's Luggage & Accessories Collection where we also feature women's bags exclusively for travel! 
Gift statement jewelry pieces, from necklaces to earrings! Boutique jewelry has a special style, and these women's accessories are great to have when you want to jazz up your outfit with one-of-a-kind jewelry. For bold looks, go for a chunky choker necklace like the Saachi Celeste Half Moon Necklace when you wear scoop neck or V-neck tops and dresses. We also showcase beautiful handmade hoop earrings from Sheila Fajl such as the Vica Geometric Hoops and Arlene Hoop Earrings.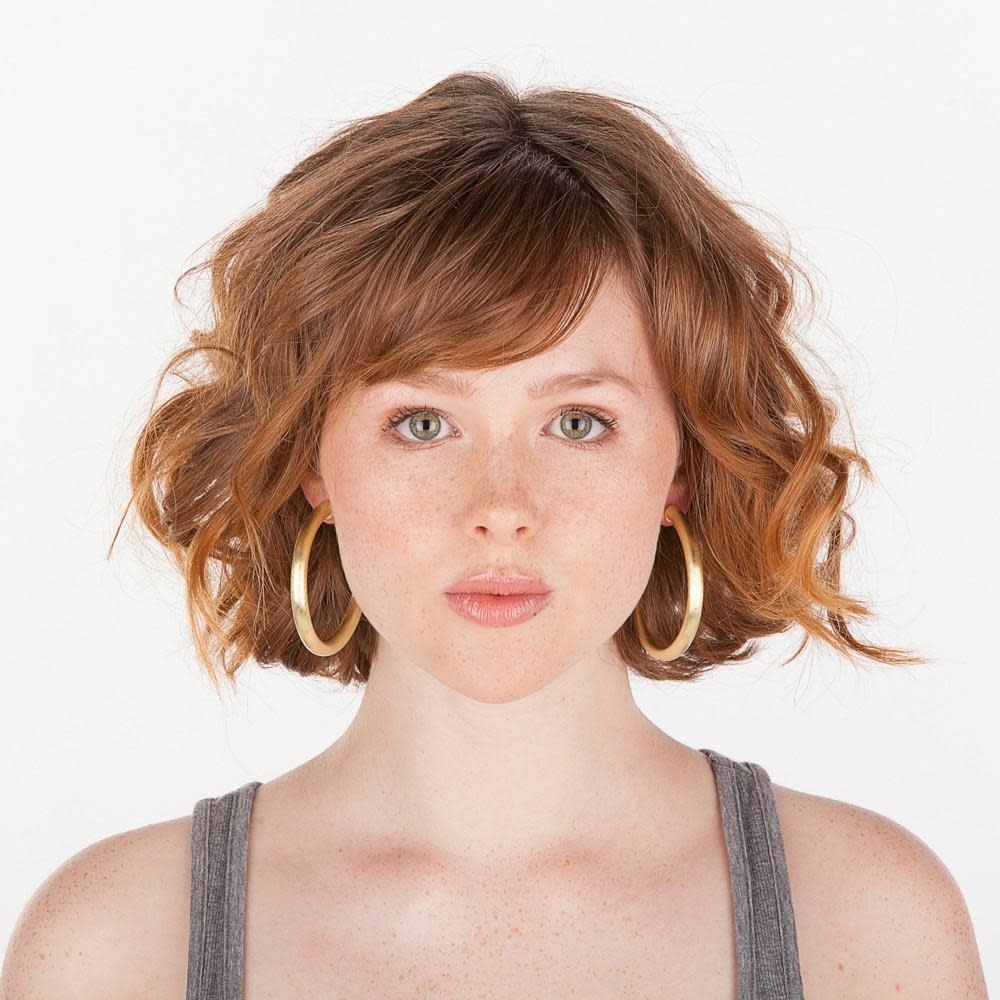 Elevate even the most basic and casual outfits with stunning and timelessly elegant silk scarves, wraps, and ponchos for women. You can find a variety of classic and versatile women's ponchos like Kerisma Eden II Poncho and elaborate and intricately designed wraps such as the Cocoon House Frida Silk Infinity Poncho. You can transform a plain black dress or upgrade business attire with any of our sophisticated and stylish wraps! If you want to have a poncho that's designed for extra warmth, the Barefoot Dreams CozyChic Leopard Poncho is a lovely and trendy piece to have for both casual everyday outfits or for lounging cozily at home.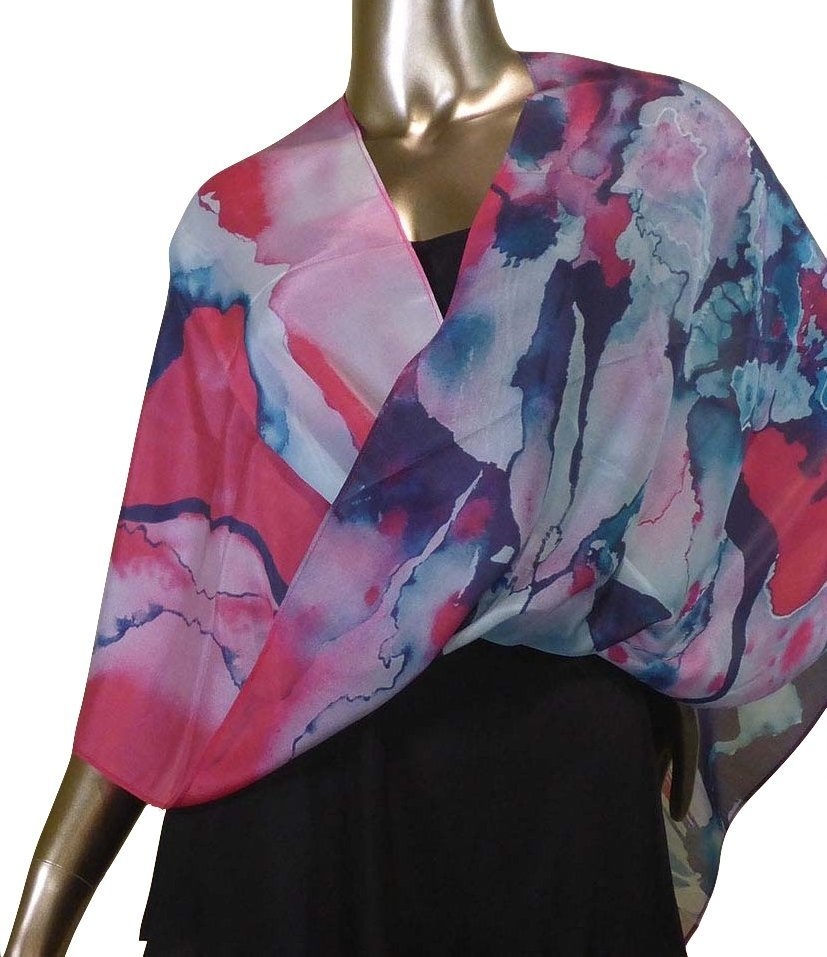 Complete your attire with a stylish and trendy women's belt! Whether you're looking to accessorize a pair of classic jeans or your favorite skirt, a belt can tie in your outfit and give it the right finishing touch. Women's accessories also make great Mother's Day gifts, so consider adding one (or more) to your gift baskets!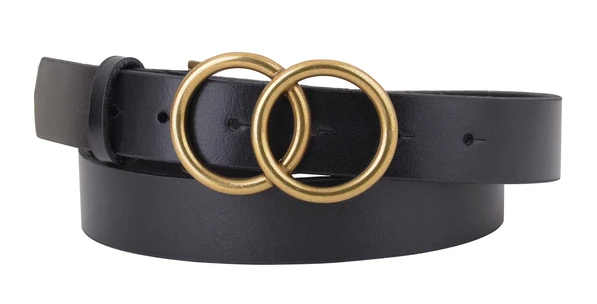 BONUS: MORE Mother's Day Gift Ideas!
Shop for the busy moms in your life with these lovely picks from our Women's Clothing collection! Even if you're not making a gift package or basket for Mother's Day, you can always send over the gift of chic and contemporary boutique fashion. 
Get the best figure-flattering shapewear leggings available on the market! Treat Mom to a comfortable and trendy pair of Spanx leggings that she can use for formal outfits or for casual wear. Spanx has a wide variety of stretchy and body-contouring leggings and pants, and here are some of our favorites: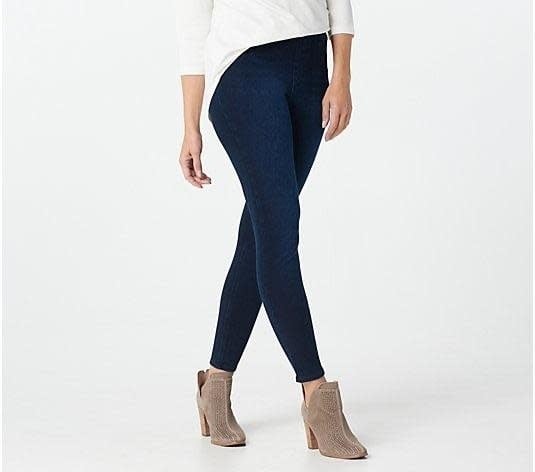 You can also find other high-quality designer leggings in our collection! 
Although we're entering the warm weather seasons, a light cardigan or sweater is always nice to have for at-home use or for those cooler evenings. Find timelessly classy and stylish cardigans or casual-chic sweaters here at our Indianola boutique! The Barefoot Dreams CozyChic Ultra Lite Tie Front Sweater doubles as a fashionable lightweight and super soft sweater shirt. For an elegant cardigan that can be used for casual and formal attire, go for the Sharon Young Open Front Cardigan, a beautiful white long cardigan with no button or zipper closures. Or you can cozy up in the Barefoot Dreams CozyChic Ultra Lite Hooded Cardigan for a casual and light fleece jacket with pockets and a hood.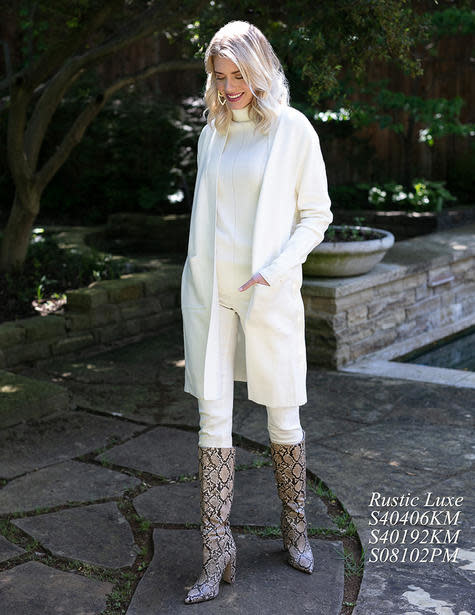 Casual Spring & Summer Dresses for Women
Add a new gorgeous and stylish spring or summer dress to your wardrobe! From sleeveless designer sheath dresses to flouncy ruffle tiered maxi dresses, we feature a wide range of styles that can be turned into a thoughtful and lovely Mother's Day gift. Check out some of our latest 2021 spring and summer dress designs here: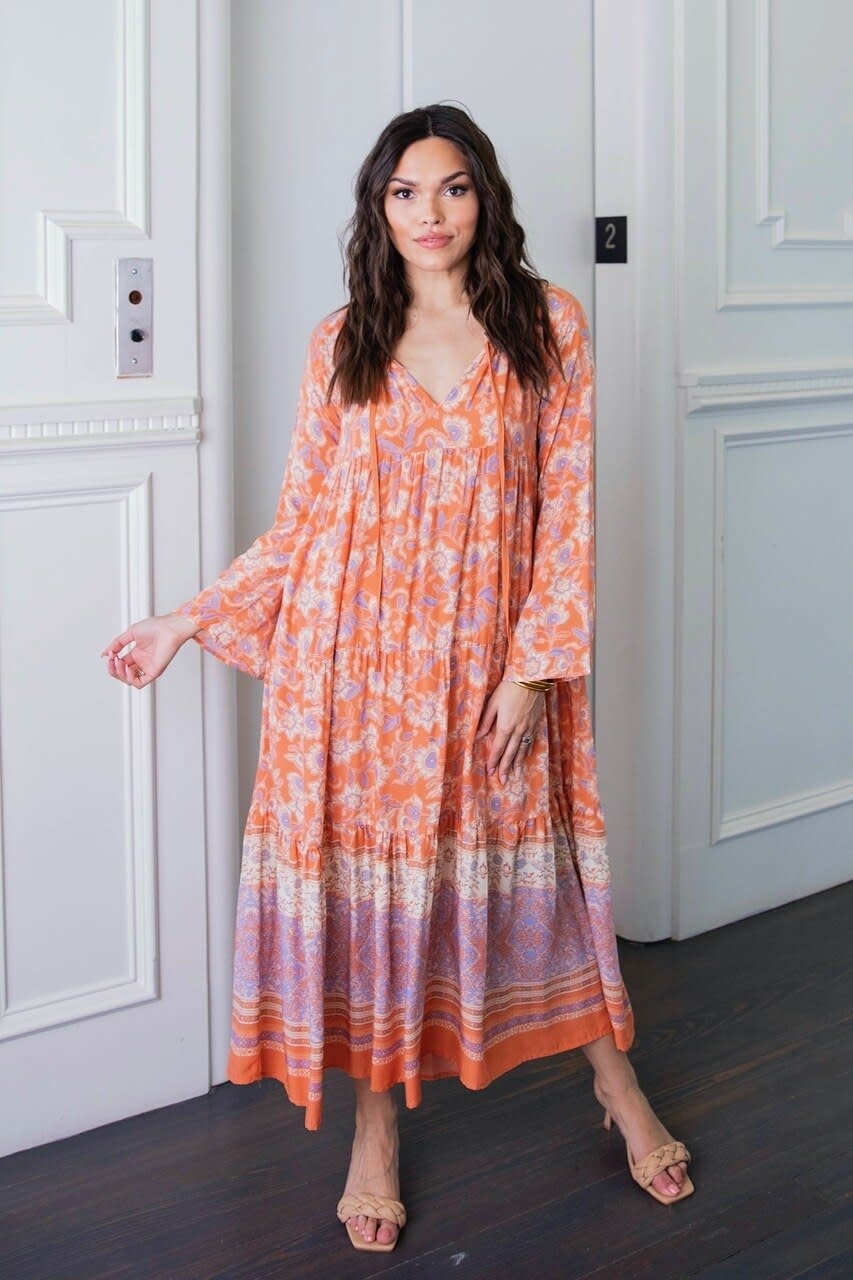 From strappy and stylish sandals to comfortable sneakers, shop our extensive Women's Shoes Collection for all designer footwear! Experience all-day comfort and sleek style with the Born Julianne Ballet Flats or the Sebra Slip-On Flats. Or go for some of our favorite spring sandals like the Dolce Vita Izabel Studded Slide Sandals and the Kork Ease Lil Sandal. Discover all the latest designer shoes for women here at Abraham's Boutique!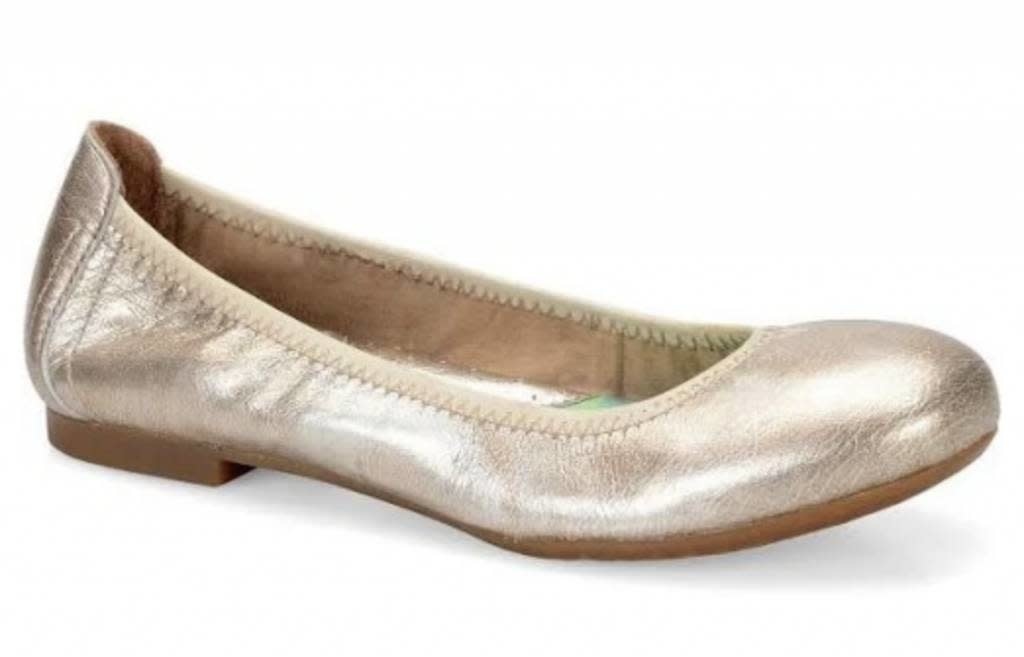 Shop the best boutique fashion for women. Elegant blouses and chic tops are great to give as gifts. Give the moms in your life fashionable pieces to add to their wardrobe! Check out some of our new additions in our Women's Tops Collection: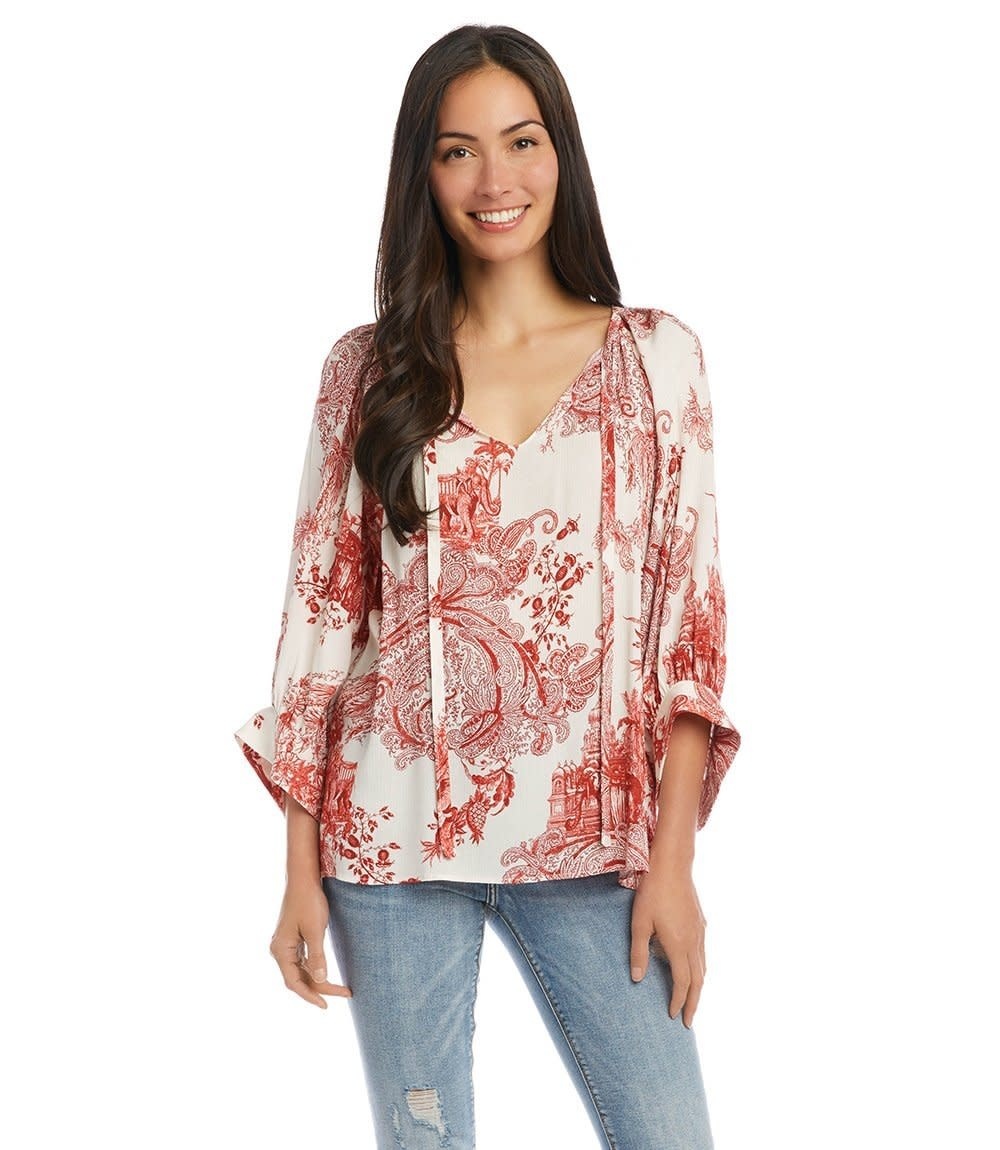 We hope this guide has helped you create or add to any Mother's Day gift package or basket you're preparing! We wish all the amazing mothers out there a wonderful Mother's Day. Treat yourself to a new dress or shoes here at Abraham's boutique!