If you're looking for a chic, stylish, and functional handbag or travel bag you can carry with you anywhere you go - without sacrificing your fashion taste or statement - then we want to give you a peek at what we offer here at Abraham's! Although we have an extensive collection of women's boutique and designer clothing, we also know our female customers love to pair their new outfits with new accessories. Check out the following guide for more information on our new bags, designed to be used for any occasion.
Here at Abraham's boutique, we love to introduce our shoppers with new clothing styles every season. But we also enjoy stocking up on trendy styles for anything that would complement your new outfit, and that's why we wanted to feature some of our favorite women's handbags of 2022 and help you build your own collection of unique and chic purses, tote bags, and more. We hope you enjoy our mini boutique bag guide:
Perfect for a quick getaway to the beach or exotic location, the Urban Expressions Hampshire Weekender Duffel Bag is a must-have for your summer collection! Designed with a unique terry cloth material and interchangeable striped pattern, this women's weekender travel bag has the right amount of space for a short trip. The straps are adjustable and wide enough for better support when carrying while the bag itself is extra spacious and has organizer pockets on the inside. Available in multiple colors: Green, Pink, Blue, Black, Tan.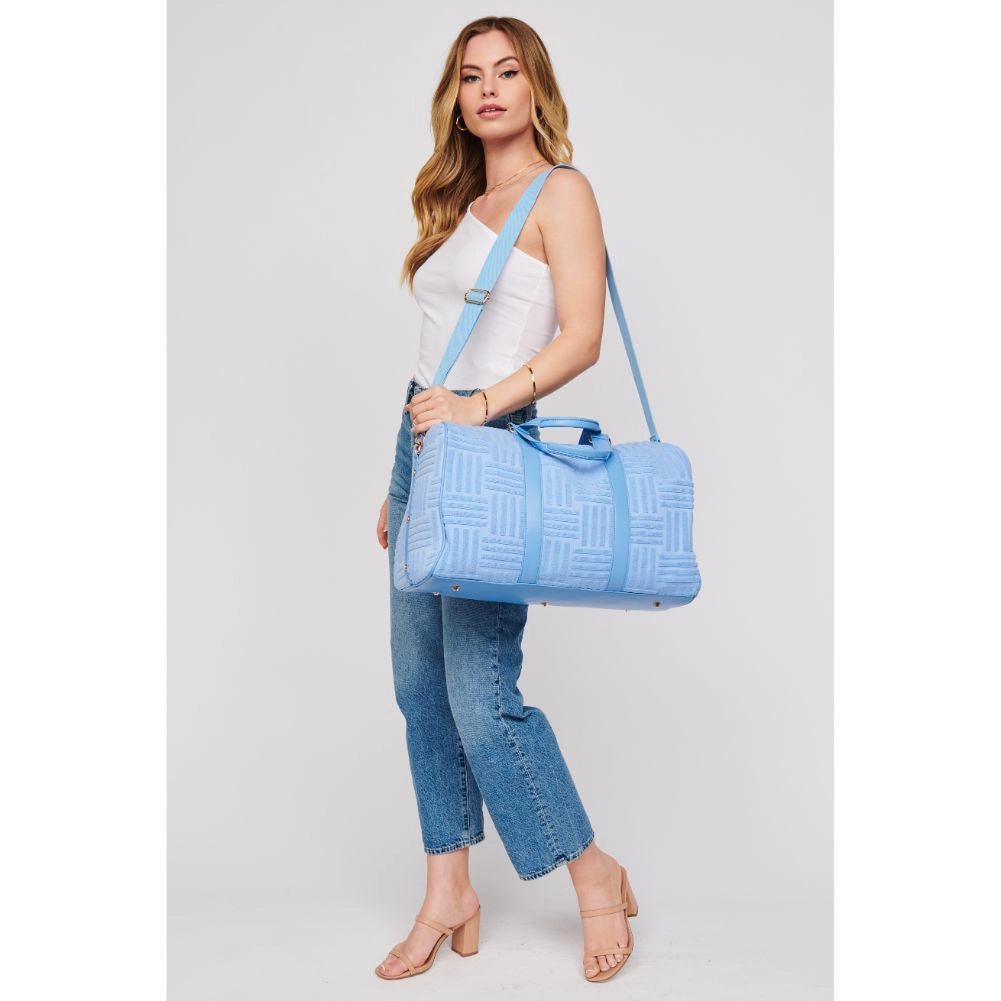 If you would like to explore more options for travel bags or travel tote bags, please browse our Women's Luggage and Travel Bags Collection.
The ideal slouchy bag for all your everyday essentials! The Joy Susan Trish Convertible Hobo Bag is a large women's purse with a classic slouchy, hobo style and interchangeable and adjustable shoulder straps. The straps are removable, making it easier for you to customize your hobo bag with other straps, like the Joy Susan Embroidered Guitar Strap, to elevate your bag's look - and your outfit! Available in multiple colors that are perfect for any season! Colors include: Alabaster Yellow, Peacock Blue, Seafoam Green.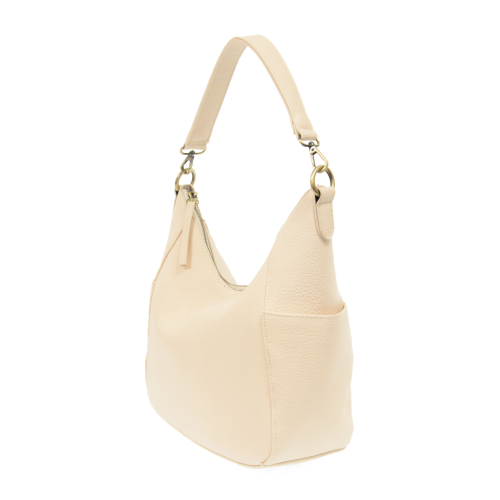 Pair your casual outfits with a sporty and stylish purse like the Vintage Havana Henna Crossbody! This women's crossbody bag offers a simple, yet athletic, appeal featuring a star pattern and a perforated design - similar to Vintage Havana's sneakers (which are also available here at Abraham's!). The shoulder strap is adjustable and removable, so you can even use other straps with the purse to switch up your style. Available in Beige and Blue colors.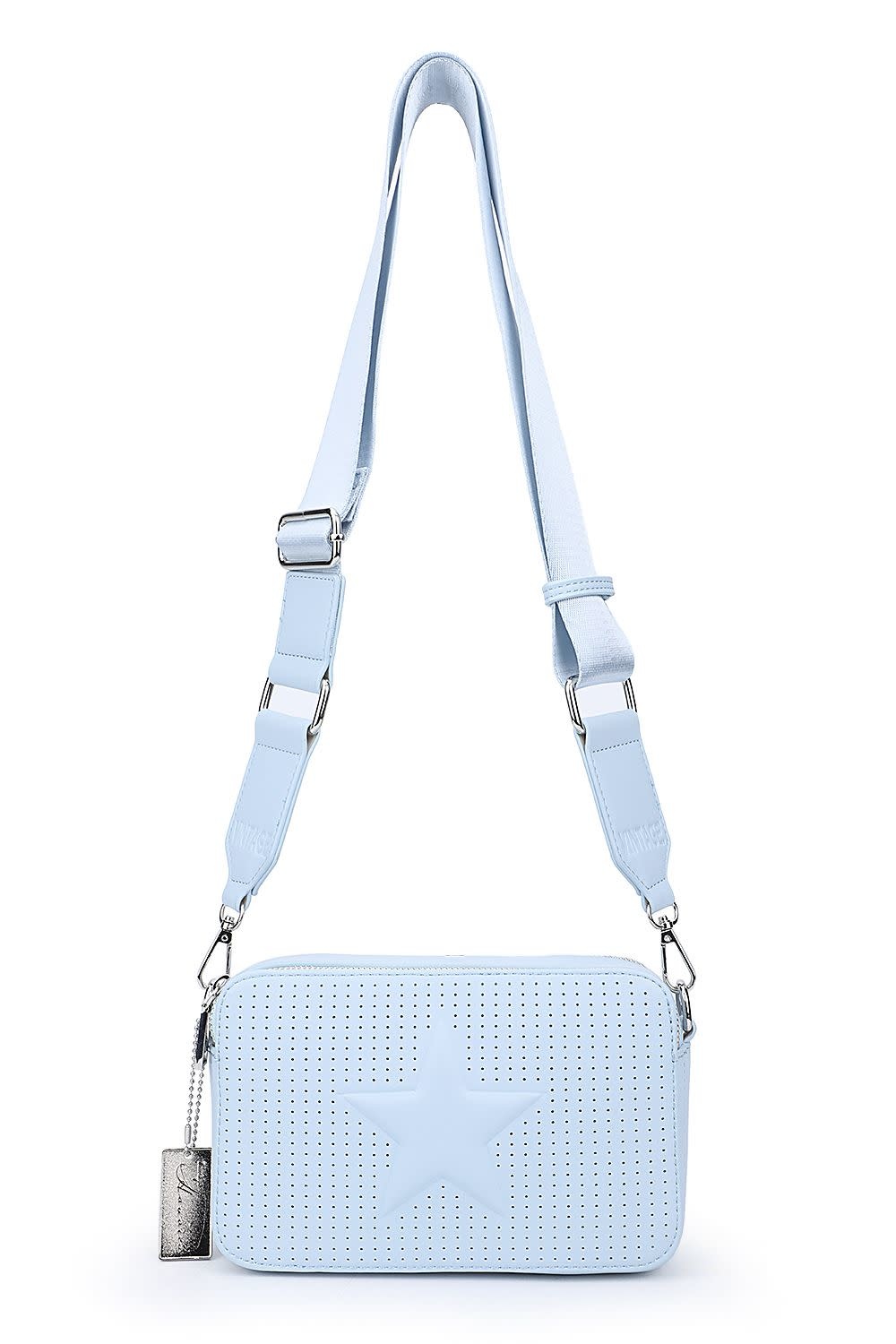 Chic, stylish, and versatile, the Latico Nash Tote Crossbody makes a great everyday bag that can carry and organize your personal essentials. This women's crossbody purse has a removable, adjustable crossbody strap and has a multi-stranded and knotted handle for hand carrying if you prefer to give your shoulders a break. With multiple organizer pockets on the inside, you can store all your necessities in their designated places without having to fumble through a messy purse. A beautiful gift for yourself or a loved one!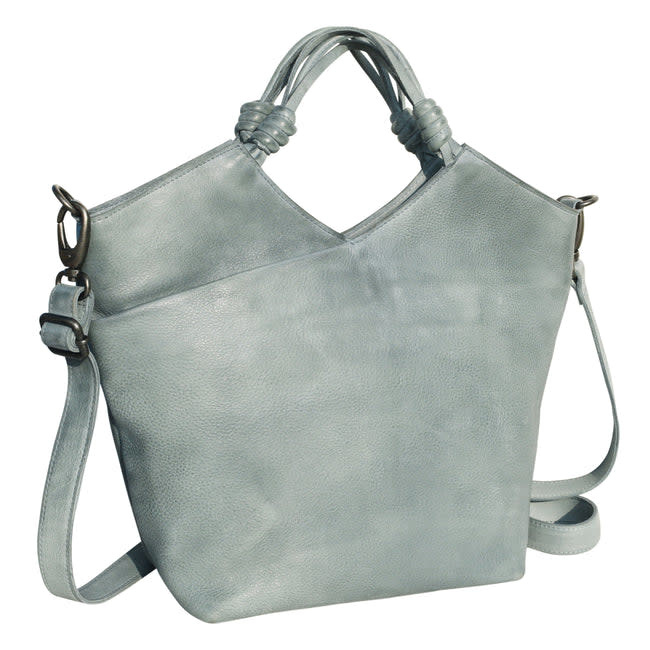 For all your travels and on-the-go needs, the Latico Athena Crossbody bag is a must-have for women with busy or adventurous schedules! Styled with a simple design, this sleek and chic crossbody purse for women has a thick strap and a large, spacious carrying bag with print interior fabric on the inside for a pop of style and color. This women's crossbody purse has a long, adjustable, and wide crossbody strap and features a front pocket and inner pocket and organizer for your convenience. Great to use for passports, small books or journals, and much more!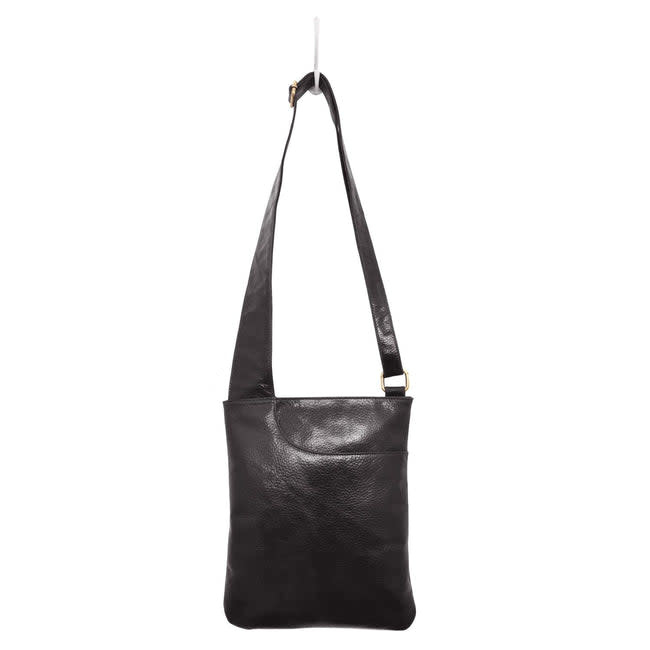 With a slim, saddlebag style, the Latico Janna Crossbody purse for women features a classic bag design with studs along the front flap and a minimalistic interior for simple everyday use. This women's crossbody purse has slim, adjustable straps and comes with inner pockets for organization. It's a great small purse for all your most important personal items! Available in colors Oat and Sky.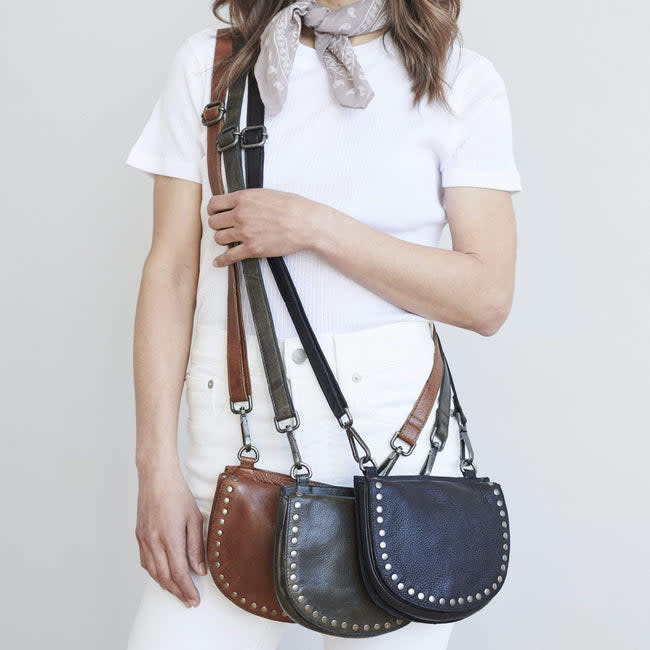 If you're heading to the beach this summer or you're looking for a reliable, versatile bag for work or to support your everyday routine, the Remi and Reid Linen Texture Departure Tote is a fashionable and functional 2-in-1 tote bag purse for women. The sleek large tote bag has a minimalistic, yet chic, design with a spacious interior and no extra pockets. It's even reversible and has two different designs/colors on both sides so that you can switch up your style any time and go with another look! Inside the bag is a removable, smaller bag that can be used as a purse organizer or as a separate small crossbody purse (crossbody strap included). 
If you would like other designs of this bag, check out the other Remi and Reid Departure Totes we carry: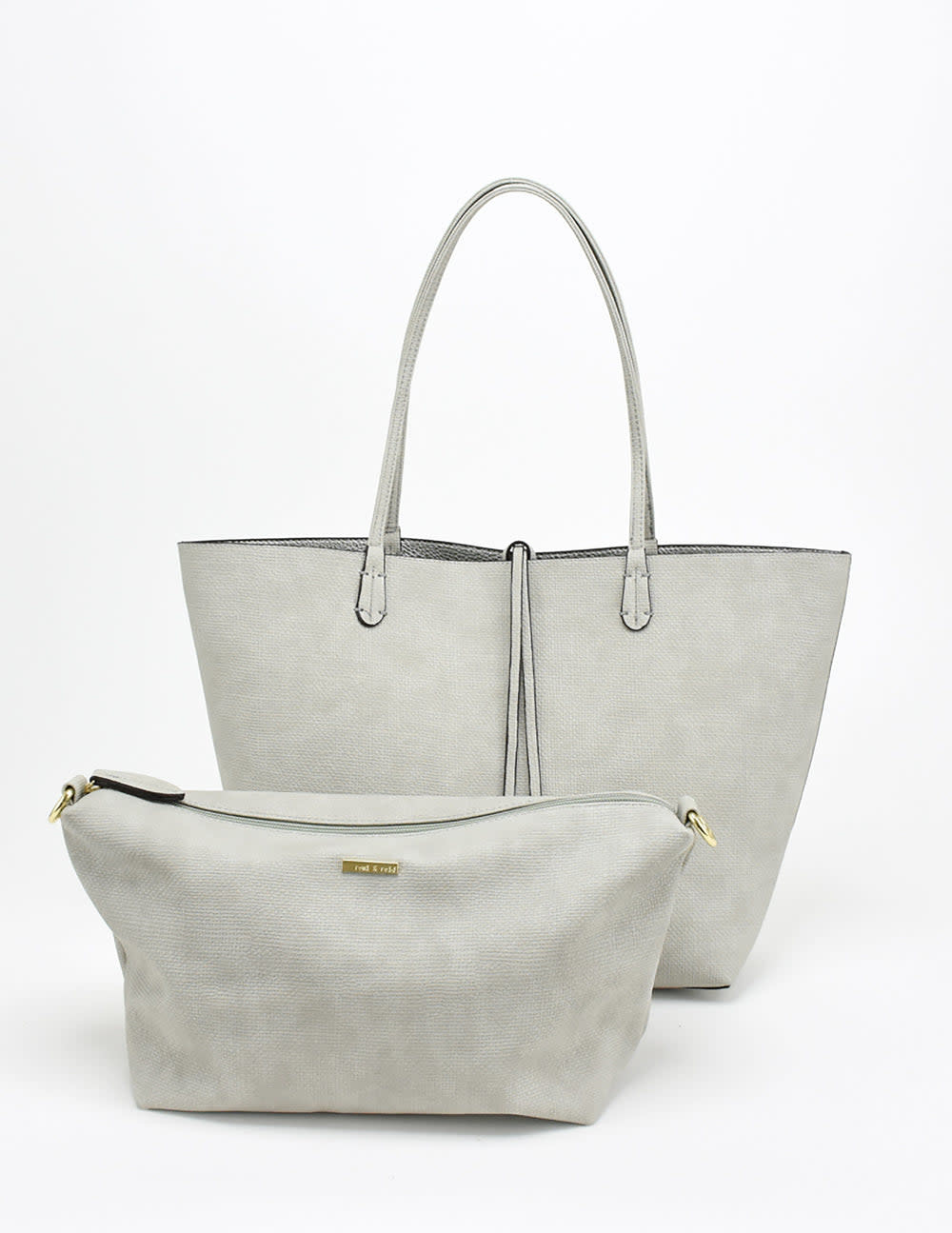 Quaint and stylish, the Remi and Reid Hollace Mini Tote is a small 2-in-1 handbag for women with a fun and chic cube-like shape. This women's small purse has two handles and a removable shoulder strap for your convenience. Inside the bag is an extra bag that can be used as an organizer, or you can remove it and use it by itself. Available in Cream and Black.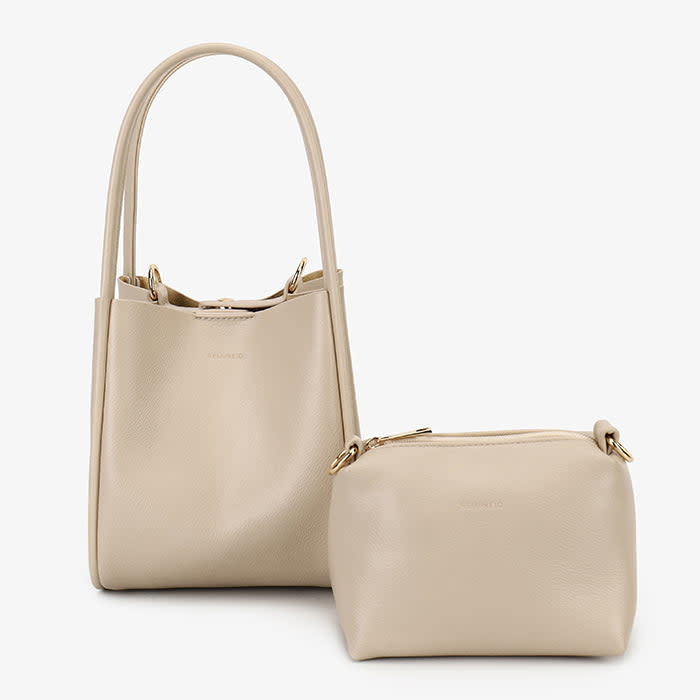 Switch up the shape style of your bag with the Remi and Reid Alison Circle Tote! Sleek and elegant, this women's circle shoulder bag has two handles for hand carrying and a removable crossbody/shoulder strap for your convenience. If you want to travel light and carry just your essentials, the Alison Circle Tote has a smaller circular wristlet pouch inside, giving this purse a 2-in-1 steal! This purse is available in Black/Taupe and Taupe/Lime colors.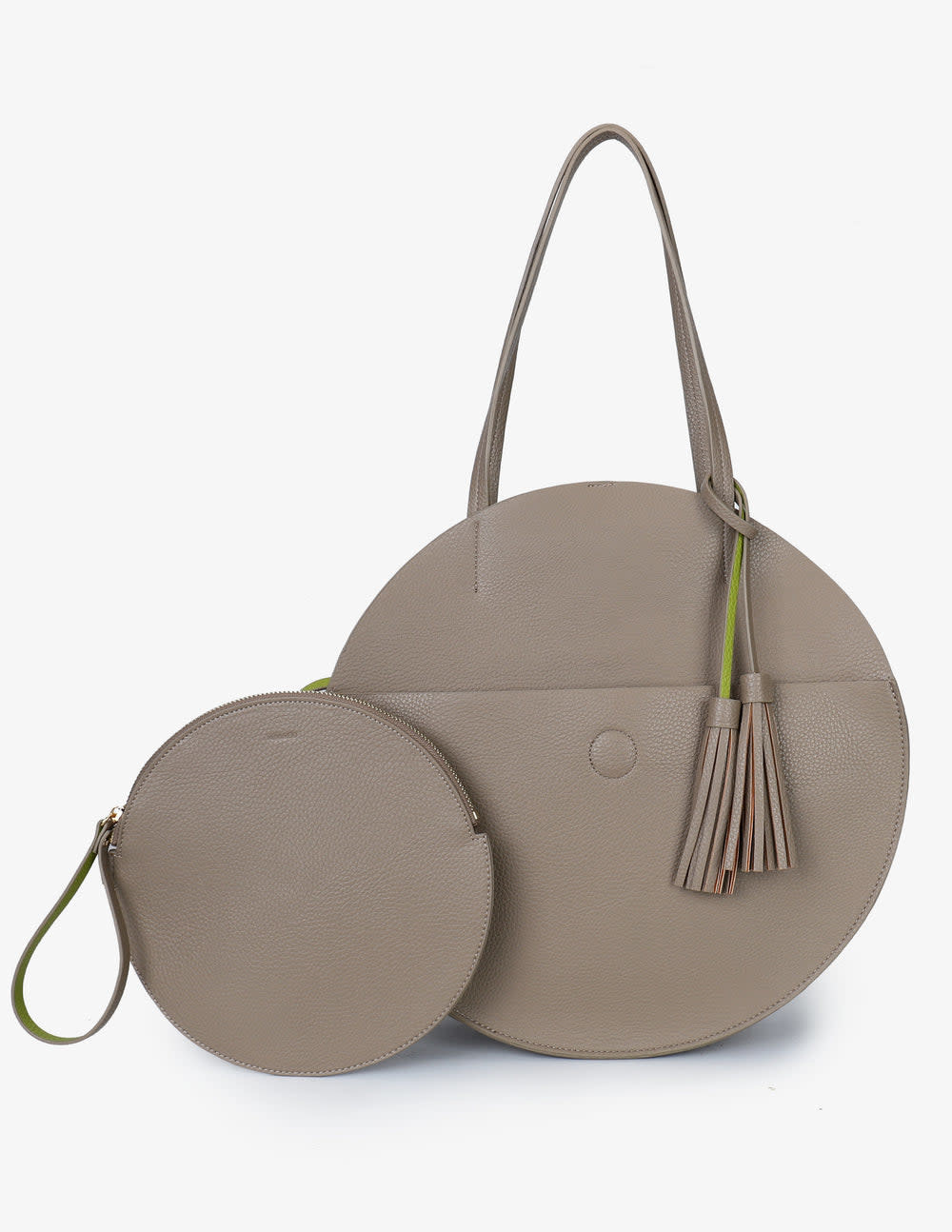 Travel light and in chic style with the Remi and Reid Lozen Crossbody Phone Case! Designed to fit your smartphone perfectly, this women's phone case purse has a convertible style where you can swap the straps to fit your style needs. This small crossbody/shoulder purse has a drawstring closure to secure everything inside and 3 card slots inside to organize your ID and cards. You can also use this small purse to carry your absolute necessities (lip gloss, makeup, cash, cards, small wallet, etc.) and make your load lighter, which is ideal for a night out on the town, traveling, and so much more. Currently available in Red and Cream colors.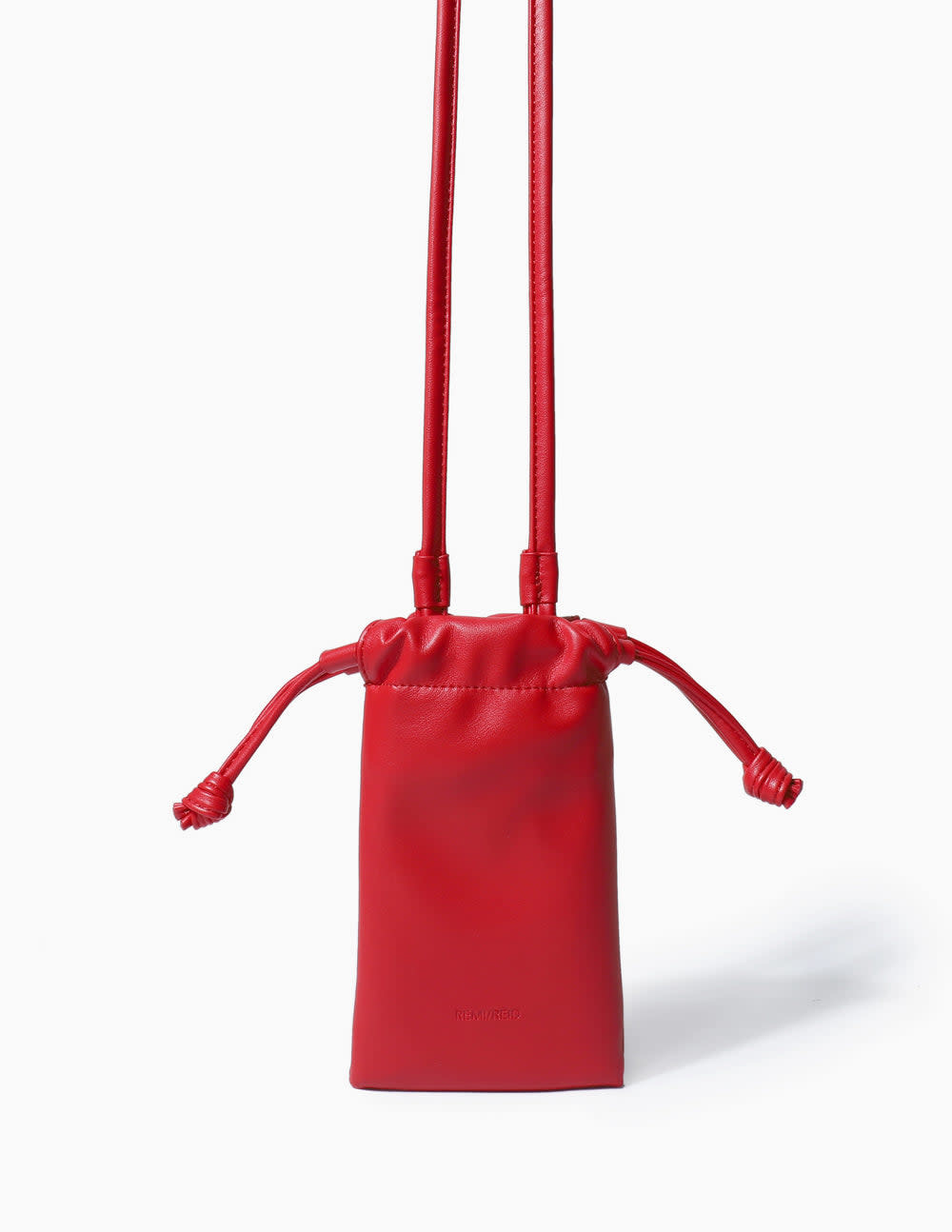 Wallets
Of course, we can't forget about the best companion to go with your new handbag: a wallet! We also carry a collection of boutique/designer wallets along with our purses and bags. Here are a handful of our favorites: 
Looking for a sleek, minimalist wallet for your everyday needs? Make the Latico Eloise Wallet a staple in your routine to keep all your cards, cash, phone, and more in one place! This women's large, clutch foldover wallet features 2 open slots for cash, receipts, checks, and more, and 1 zippered center pocket to conceal and secure your phone inside. The interior of the wallet has multiple card slots to keep all your cards organized. Made with 100% sustainable and genuine soft leather material! Currently available in Sky and Oat colors.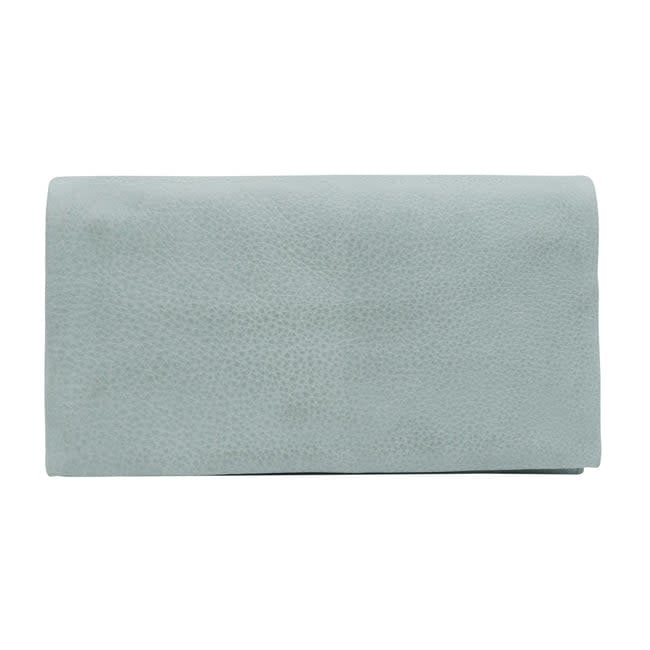 Elevate how you carry your daily necessities with the Latico Terry Wallet! This women's foldover wallet has a unique feature to help you travel lighter when you're busy and on-the-go: a hand strap on the back of the wallet! With magnetic buttons in the interior, this wallet secures quickly and easily without you having to fumble with a zipper, toggle or button closure. The wallet has 8 card slots, 3 bill sections, and a zippered coin compartment to help you stay organized even when your schedule is packed!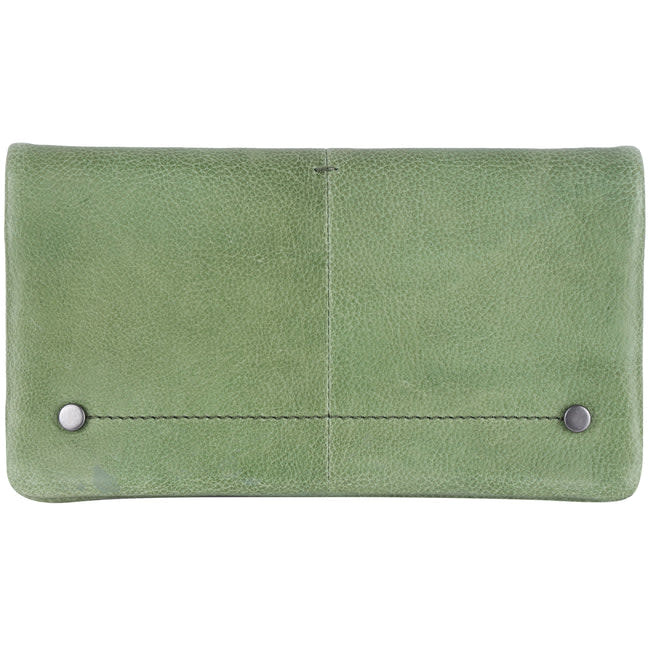 Compact, chic, and compatible with any purse, the Joy Susan Chloe Zip Around Wallet Wristlet gives you plenty of spaces to store all your monetary essentials in one! This women's wallet has a wrap-around zippered closure and features a spacious organizer inside with 2 billfold pockets, 12 card slots, and a zippered coin pocket. For extra storage space, an exterior zippered pocket is located on the spine of the wallet. Made with 100% sleek vegan leather material!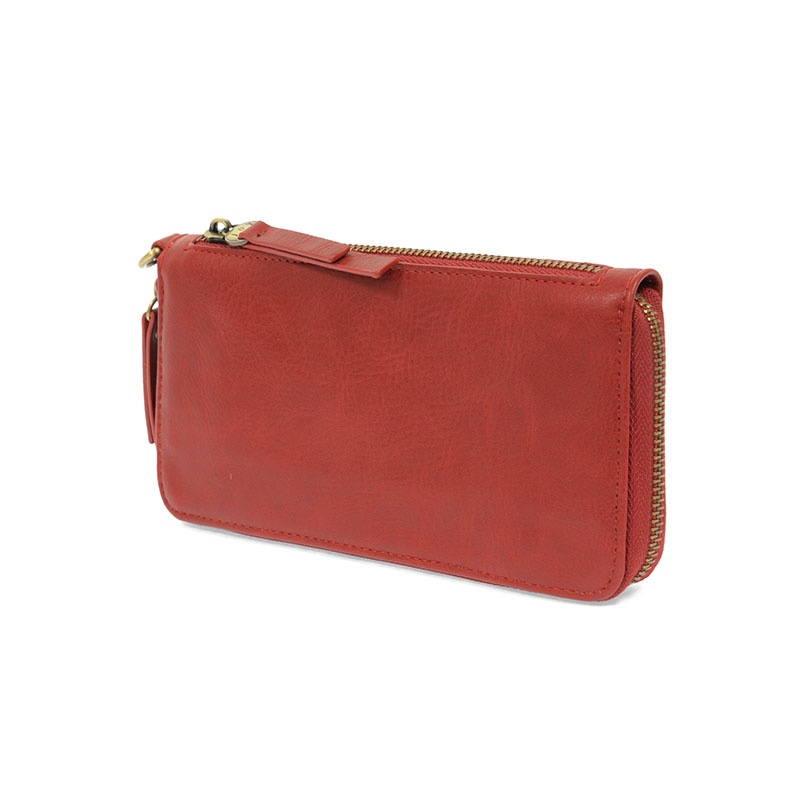 Make carrying your cash, cards, and coins a much lighter load when you're on the go with the Most Wanted Cow Print Cowhide Leather Wallet! This miniature keychain wallet for women has a Western-inspired cow print pattern and is made with genuine leather material while the soft exterior is embellished with real calf hair. With multiple card slots and a just-enough-space pocket inside, this women's small wallet can carry all you need hassle-free. You can even attach this wallet to your keys easily with the attached keyring! Ideal to have in crowded places, events, traveling or whenever you want to travel super light.
We hope you enjoyed our featured women's bags and wallets! Enjoy your time shopping and browsing our women's boutique collection. From clothing to accessories, we offer a variety of fashion goodies for women that are high-quality, luxurious, and timelessly stylish. If it's your first time shopping with us, don't forget to use our 10% off discount code (First10) on your order! We would love for you to be a part of our community. 
~ Abraham's Boutique