Posted on
By Abraham's Boutique
Fall 2023 has arrived! Get ready to build your fall lookbook with our favorite perfect-for-fall boutique jewelry pieces. You'll find bracelets, bangles, necklaces, and earrings that you can mix-and-match with all your fall looks - formal or casual. We hope you enjoy our Fall 2023 Boutique Jewelry Guide where we share our essential jewelry styles that are great to wear throughout the fall season.
Thank you for visiting the Abraham's Boutique blog! Here is our official Fall 2023 Boutique Jewelry Guide for all your accessorizing needs for your fall apparel. We hope you enjoy the guide! Please also check our Fall Boutique Collection: Your Go-To Guide For Women's Fall Clothing 2023 on our blog if you want to elevate your fall wardrobe with one-of-a-kind styles that we feature in our boutique store.
Susan Shaw Handcast Gold & Large Round Filigree Earrings
Complete your fall look with the gorgeous Susan Shaw Handcast Gold & Large Round Filigree Earrings! These bold dangle earrings feature intricately designed rounds of classic filigree - a great way to elevate your fall dress or use to finish your chic outfit.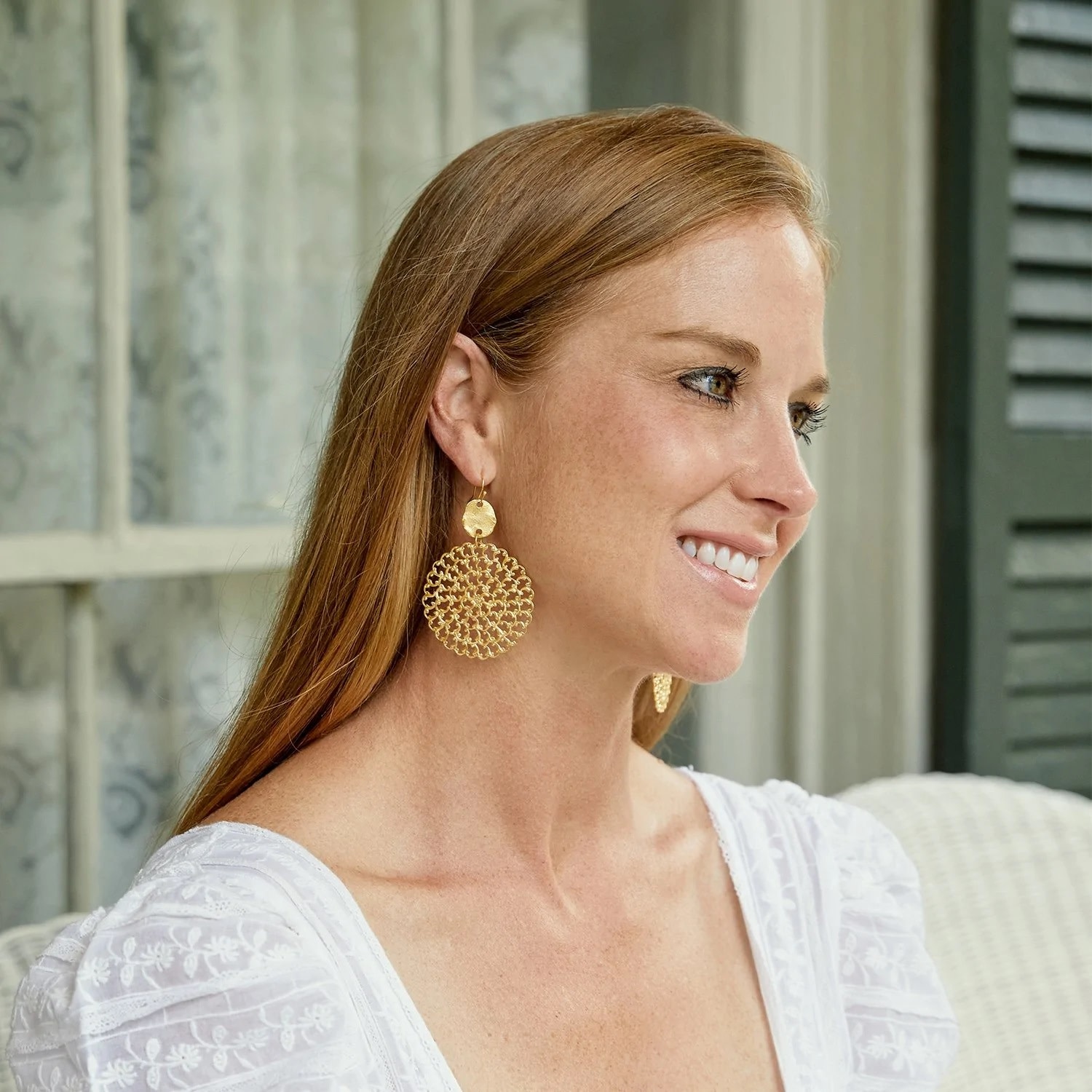 Handcast Gold Large Coral Drop Earrings
The Susan Shaw Handcast Gold Large Coral Drop Earrings remind us of the bare branches left behind after the leaves fall, making these dangle earrings the perfect fall jewelry piece. This women's earring set features textured coral design for a unique touch.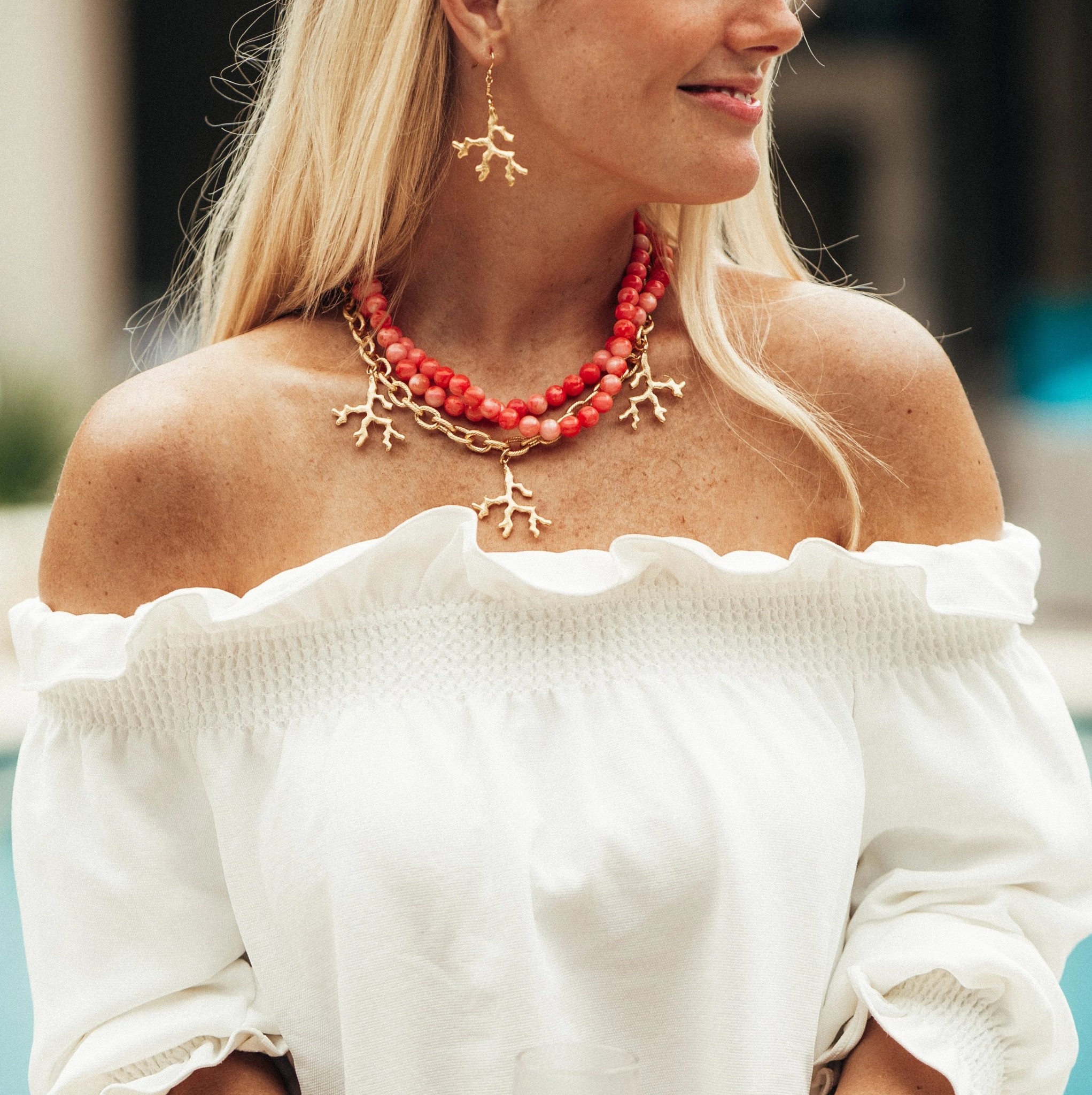 Julie Vos Marbella Gold Link Bracelet
Charm your wrist with the Julie Vos Marbella Gold Link Bracelet! This women's chunky gold chain bracelet features 24k gold-plated, beaded rings interlinking together and a toggle closure for a chic, polished look. The Marbella Bracelet has a freshwater pearl charm for an elegant touch.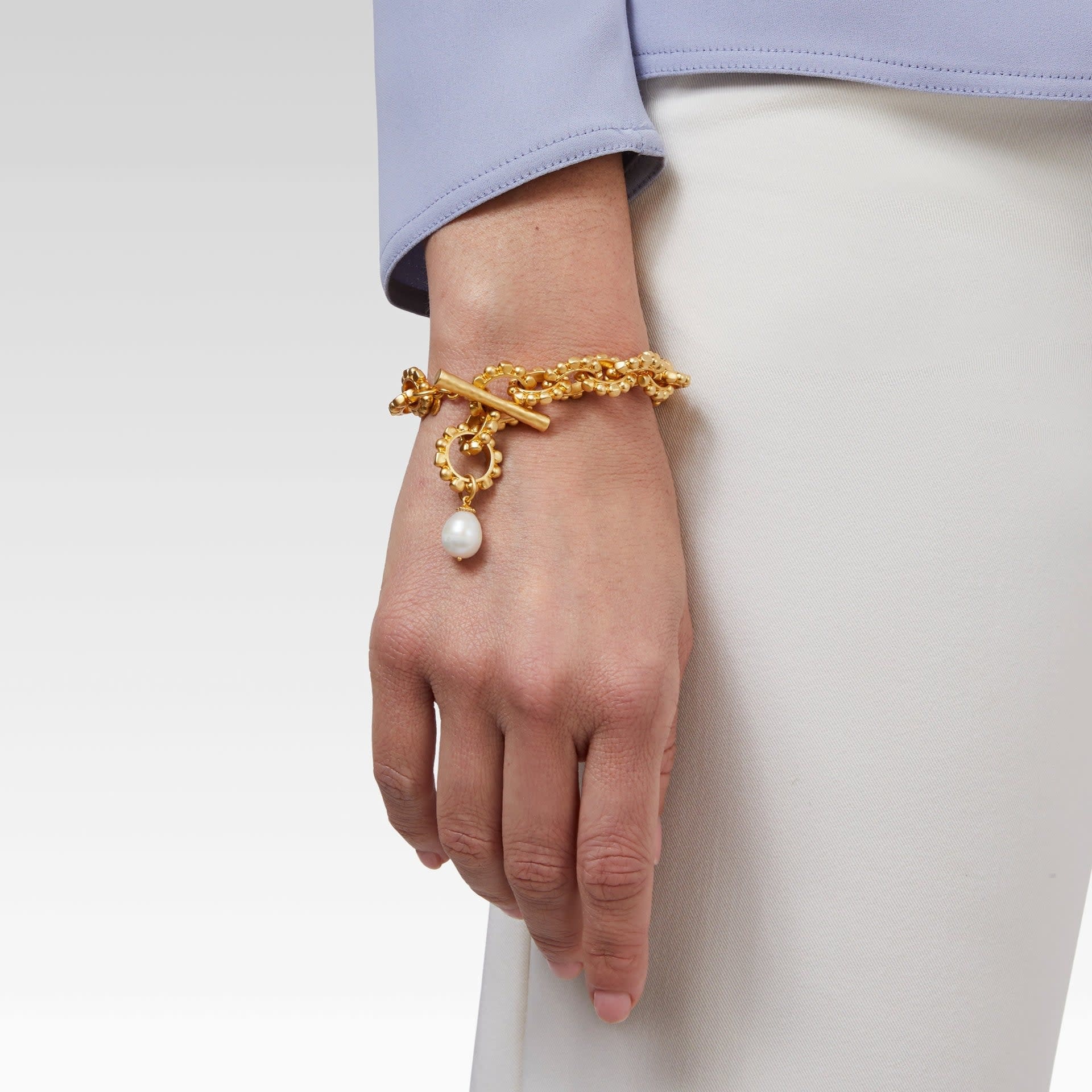 Adorn the Julie Vos Savoy Hoop Earrings for a chic finishing touch to your fall attire. These stunning thick-band hoop earrings have a bold statement design, featuring lightly hammered 24k gold-plated rings and a delicate braided border. A lovely and stylish alternative to classic hoop earrings that you can wear dressed up or down.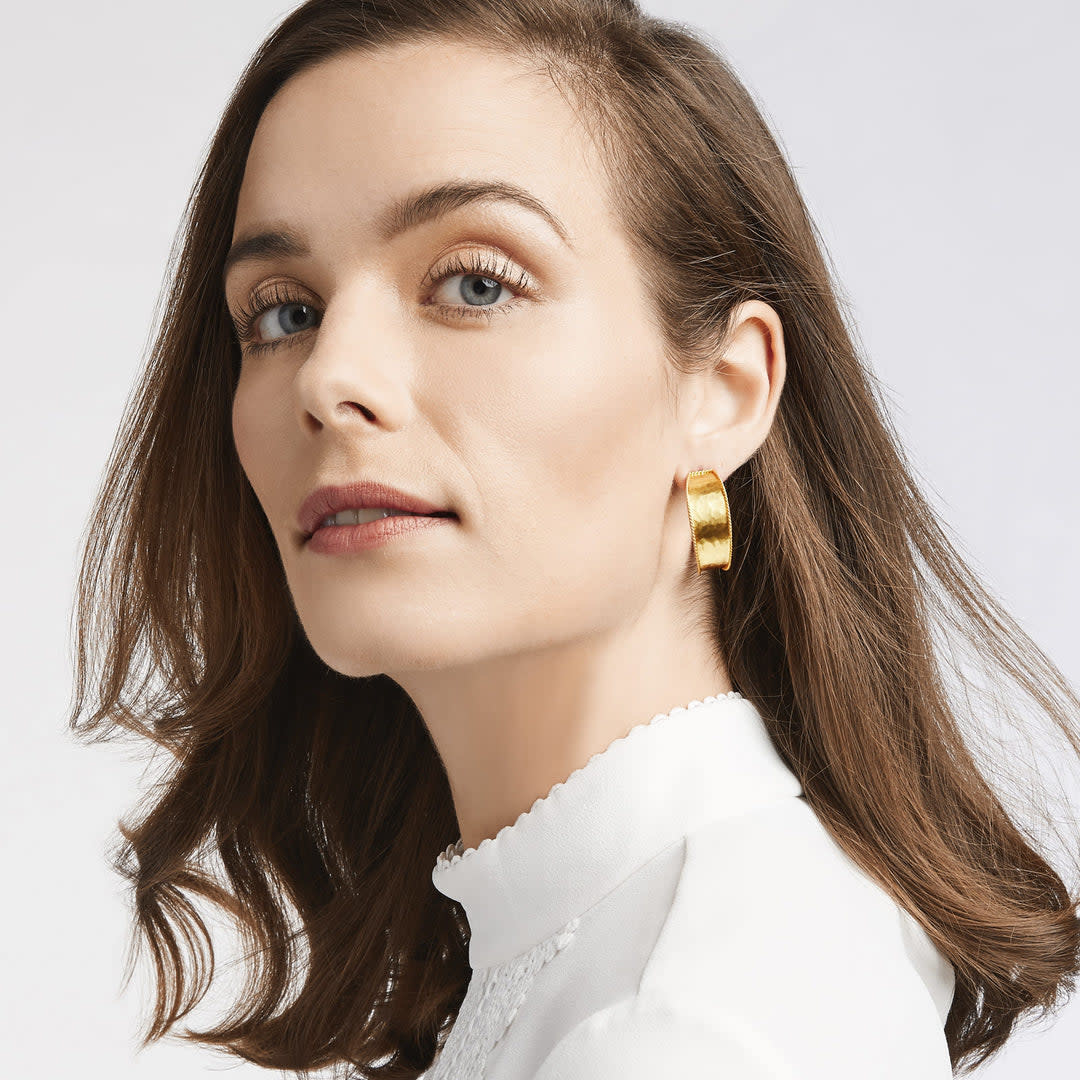 Ginkgo leaves are a timeless fall motif, and the Susan Shaw Bamboo Ginkgo Pearl Earrings help eternalize this whimsical and charming fall symbol for you to wear as the perfect accessory for your fall looks. These women's dangle earrings feature a large pearl at the end of the bamboo while the post of the earrings display the fanned out gingko leaf.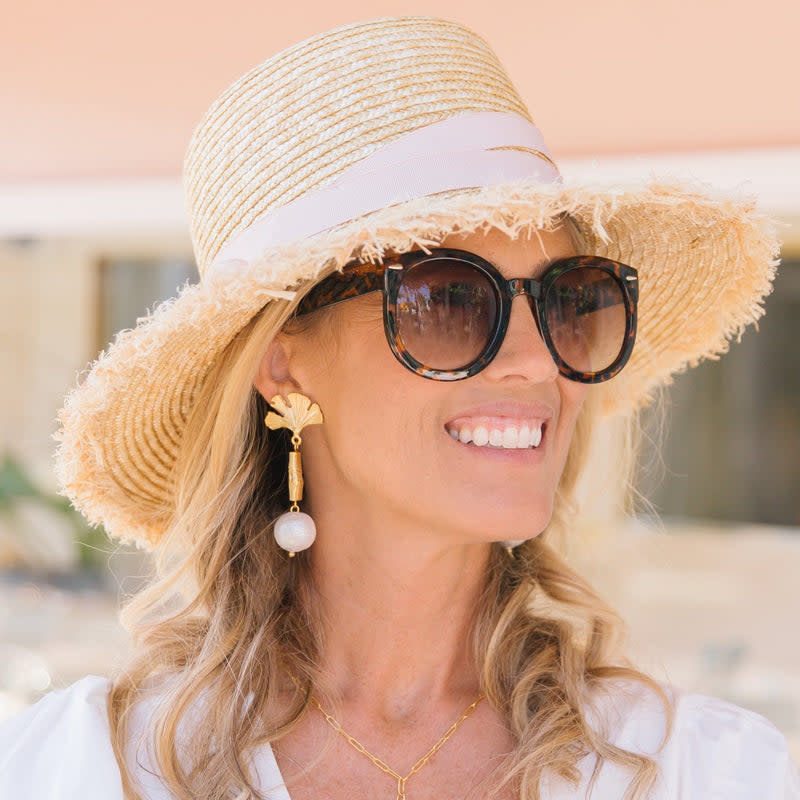 Jane Rectangle Toggle Necklace
Make a statement with your jewelry this fall season with the Susan Shaw Jane Rectangle Toggle Necklace! This gorgeous pendant necklace features a square-shaped pendant with a blooming center, scalloped border, and a Southern charm. Dedicated to the Mother of Texas, Jane Long! This necklace has a toggle closure near the pendant for secure and easy fitting - no hassle with a clip.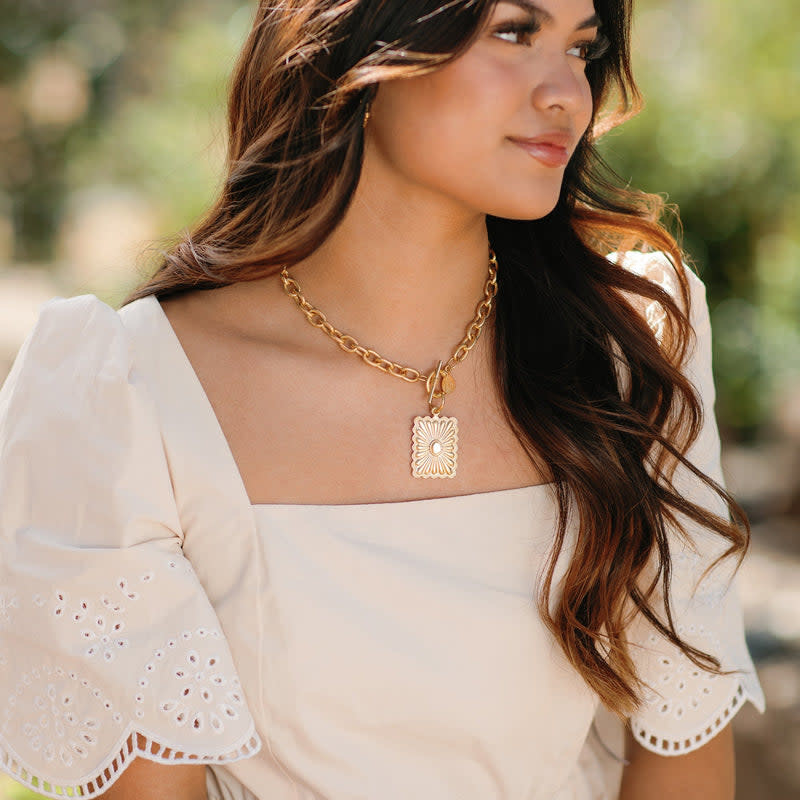 Accessorize with a sophisticated and reversible ring like the Julie Vos Coin Revolving Ring! This women's double-sided ring features a mother-of-pearl inset for one side and an intricate medallion coin ring on the other side - flip when you want to change up your style, even throughout the day, to match any occasion.
Pearls are timeless, but there's something about wearing pearls in the fall that just makes our heart soar! These Julie Vos Juliet Pearl Stud Earrings can be worn for any season, for any occasion. Pair with your favorite fall outfit this season! (Think ribbed turtleneck, leather jacket, dark wash jeans or dress pants, and heeled ankle booties.)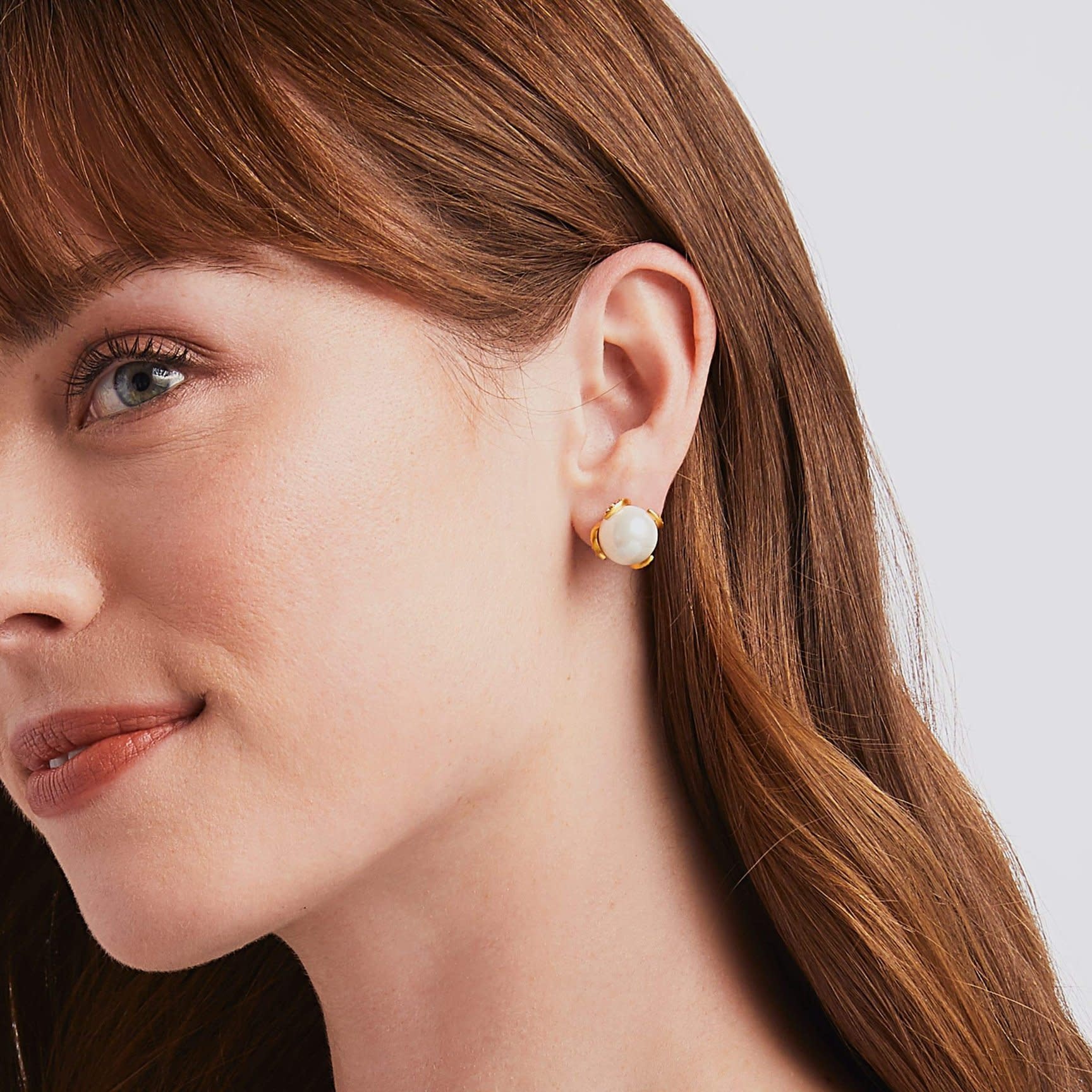 Gold Round Swirl Cut Out Earrings
For a quirky, throwback-style, the Susan Shaw Gold Round Swirl Cut Out Earrings make a lovely and eye-catching accessory that helps complete your fall look! These dangle earrings are handmade in San Antonio, TX, and feature multiple hoops in different sizes that encase each other. Each hoop has a textured surface for extra dimension and design.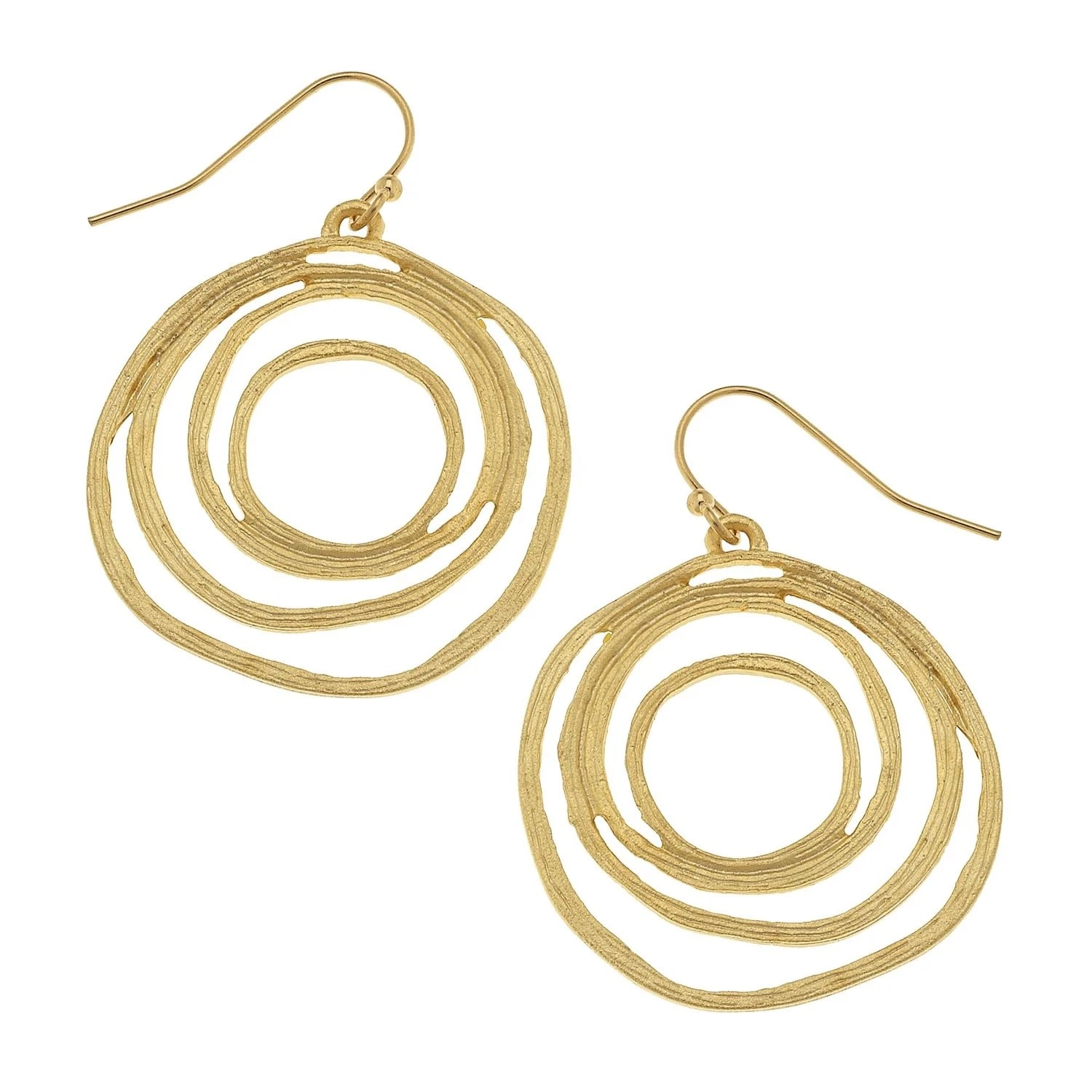 Large Silver Textured Chain Necklace
We've featured a lot of gold boutique jewelry on the guide (which are beautiful for fall styles), but we believe the Susan Shaw Large Silver Textured Chain Necklace is a gorgeous addition to your collection - for both fall and winter! The silvery, textured design of this chunky chain collar necklace offers a whimsical, elegant style that has a frost-like look. The chain links are double layered (instead of single) for a more dramatic style. This necklace also comes with a 3-inch chain extender!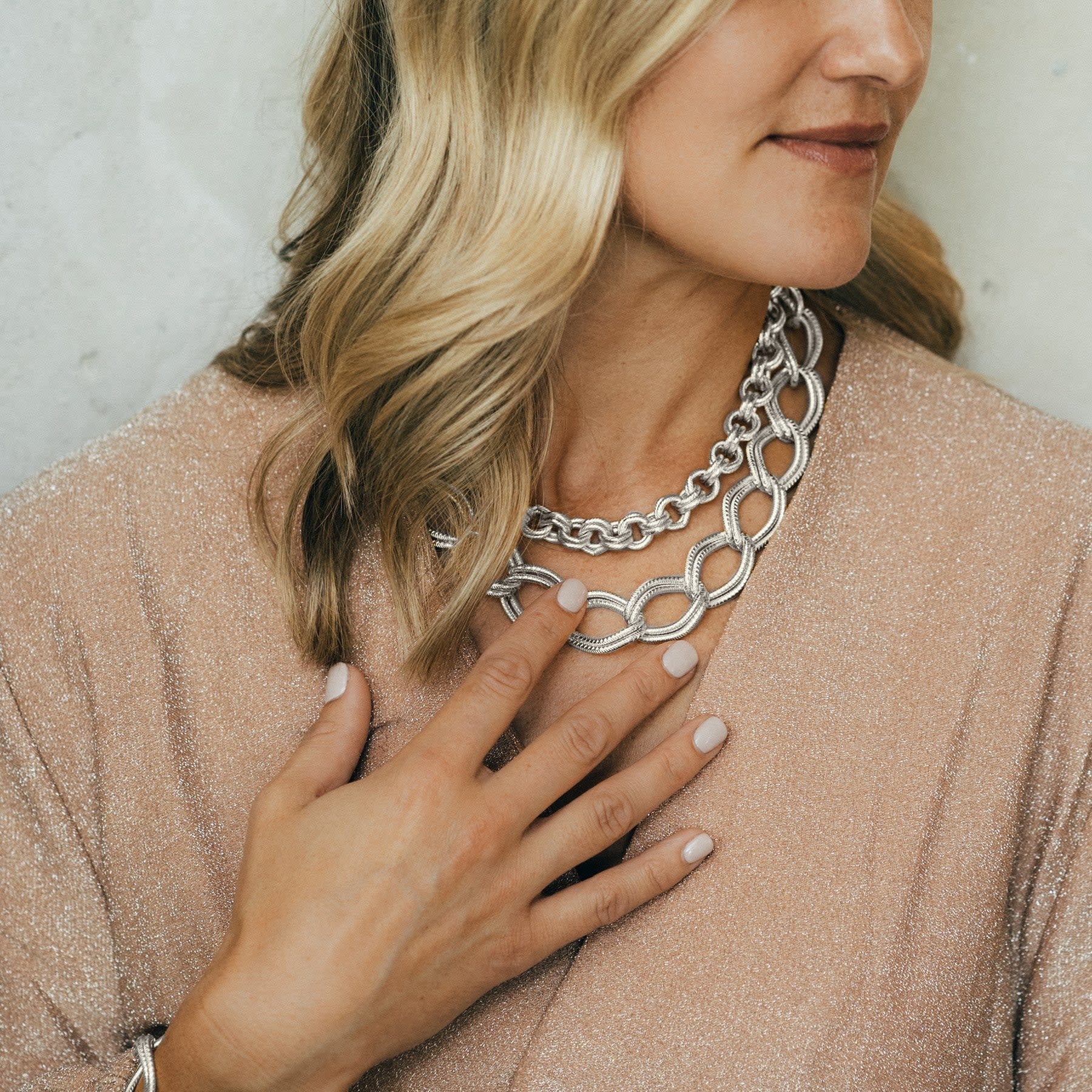 Make a statement with your fall look with the Susan Shaw Round Criss-Cross Earrings! These women's round earrings feature a lattice pattern that's unique and adds an extra something to your fall apparel.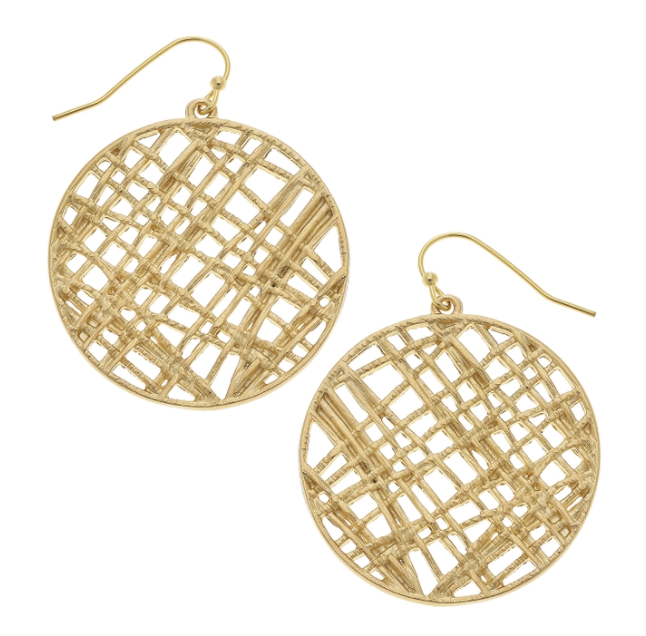 Stunning and intricately made, the Julie Vos Vienna Medium Hoop Earrings boast a beautiful and graceful filigree pattern - a must-wear for fall! These are medium-sized gold hoop earrings with a thicker band, but are lightweight and comfortable for all-day wear.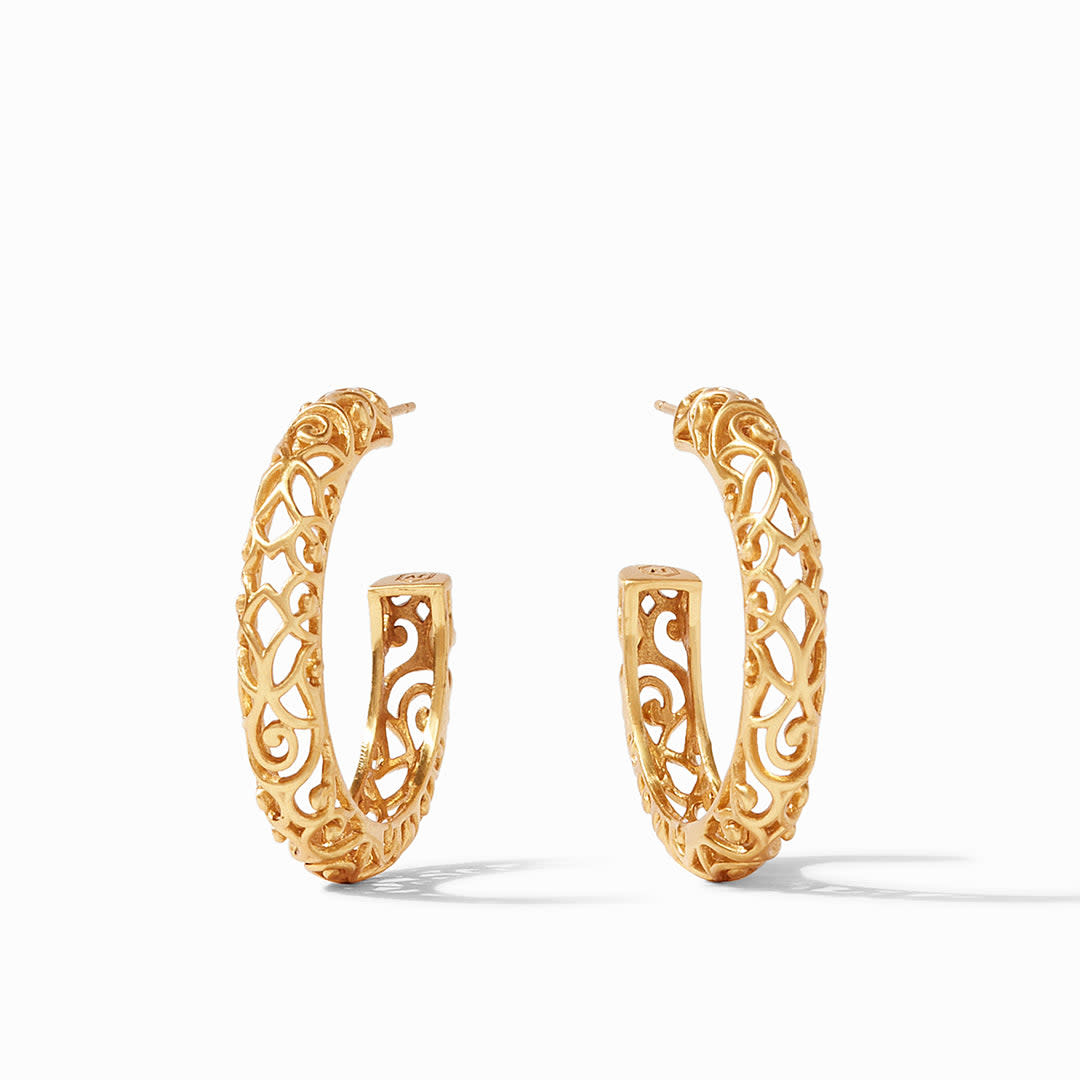 We hope you enjoyed our guide! You can always shop our full Boutique Jewelry Collection for more necklaces, bracelets, earrings, and other boutique accessories to add to your collection.
~ Abraham's