Posted on
By Abraham's Boutique
We're back with our fall fashion guide for men in the official Fall 2023 Men's Boutique Style Guide! Because we're a small boutique here in Indianola, MS, we always have new items coming in for every season - along with style essentials like Polo Ralph Lauren polo shirts for men. In this fall style guide for men 2023, we're going to share our latest fall favorites in our Men's Collection!
We hope you enjoy the Fall 2023 Men's Boutique Style Guide and find pieces that you can add to your fall wardrobe or gift to someone special. Thank you for reading!  
Polo Ralph Lauren (PRL) Long-Sleeve Estate Rib 1/2 Zip Pullover – Plaid 
Get ready for the fall season with the Polo Ralph Lauren Long-Sleeve Estate Rib ½ Zip Pullover! This men's plaid sweater is a great alternative to your classic plaid button-downs, and it's an excellent way to stay cozy and warm during the fall season. Comes in a classic fit with a high mock neck collar and ½ zip closure.
Sweater Fleece Full-Zip Vest with Zipper Chest Pocket 
Skip the sleeves and go for the Polo Ralph Lauren Sweater Fleece Full-Zip Vest! This men's fleece vest features 3 pockets (two side hand pockets, one side-zippered chest pocket) and a brushed fleece material that provides an extra layer of warmth. Great to pair with long sleeves, turtlenecks, and button-down shirts. 
Perfect for outdoor treks and adventures, the Kuhl Europa ¼ Zip Sweater for men is another one of our favorite pullovers. Made with exclusive ALFPACA GOLD™ performance fleece, this men's sweater offers maximum comfort and warmth while you're outdoors. This pullover fleece sweater is easy to layer with undershirts and jackets or coats. An essential for your fall or winter wardrobe! The high collar is lined with shearling and has a quarter-length zipper.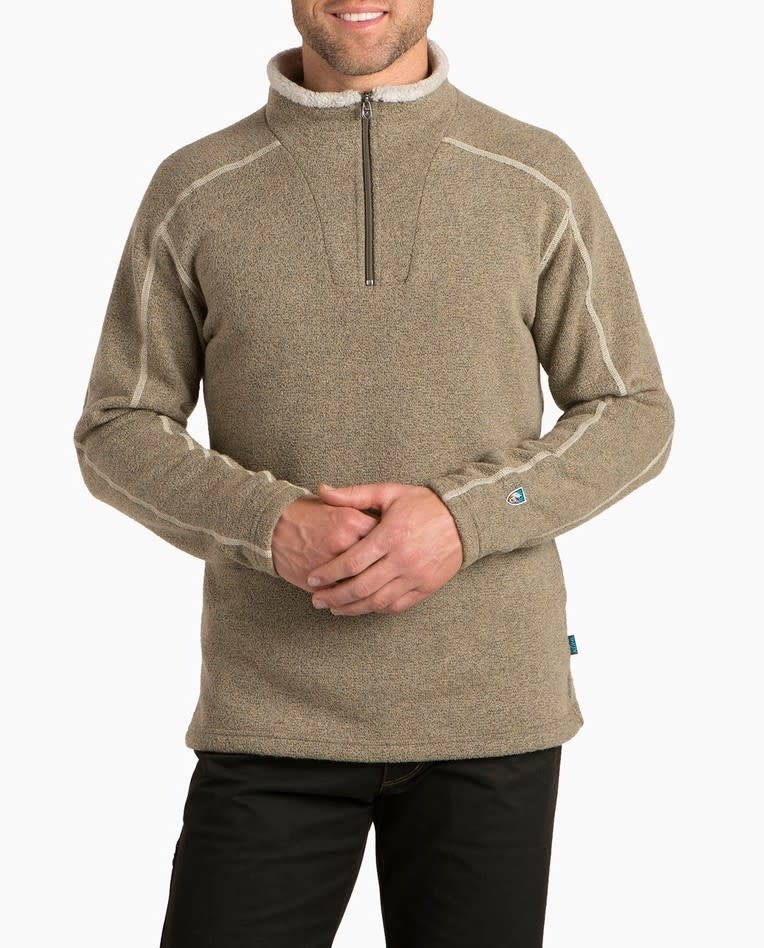 Barbour Delamere Regular Fit Shirt 
Build your fall wardrobe with button-down plaid dress shirts like the Barbour Delamere Regular Fit Shirt! This men's dress shirt comes in a cool, classic Navy color instead of your usual fall colors, yet still makes a wonderful staple in your fall wardrobe. This men's button-down dress shirt features a plaid pattern and is available in a roomy, comfortable classic fit.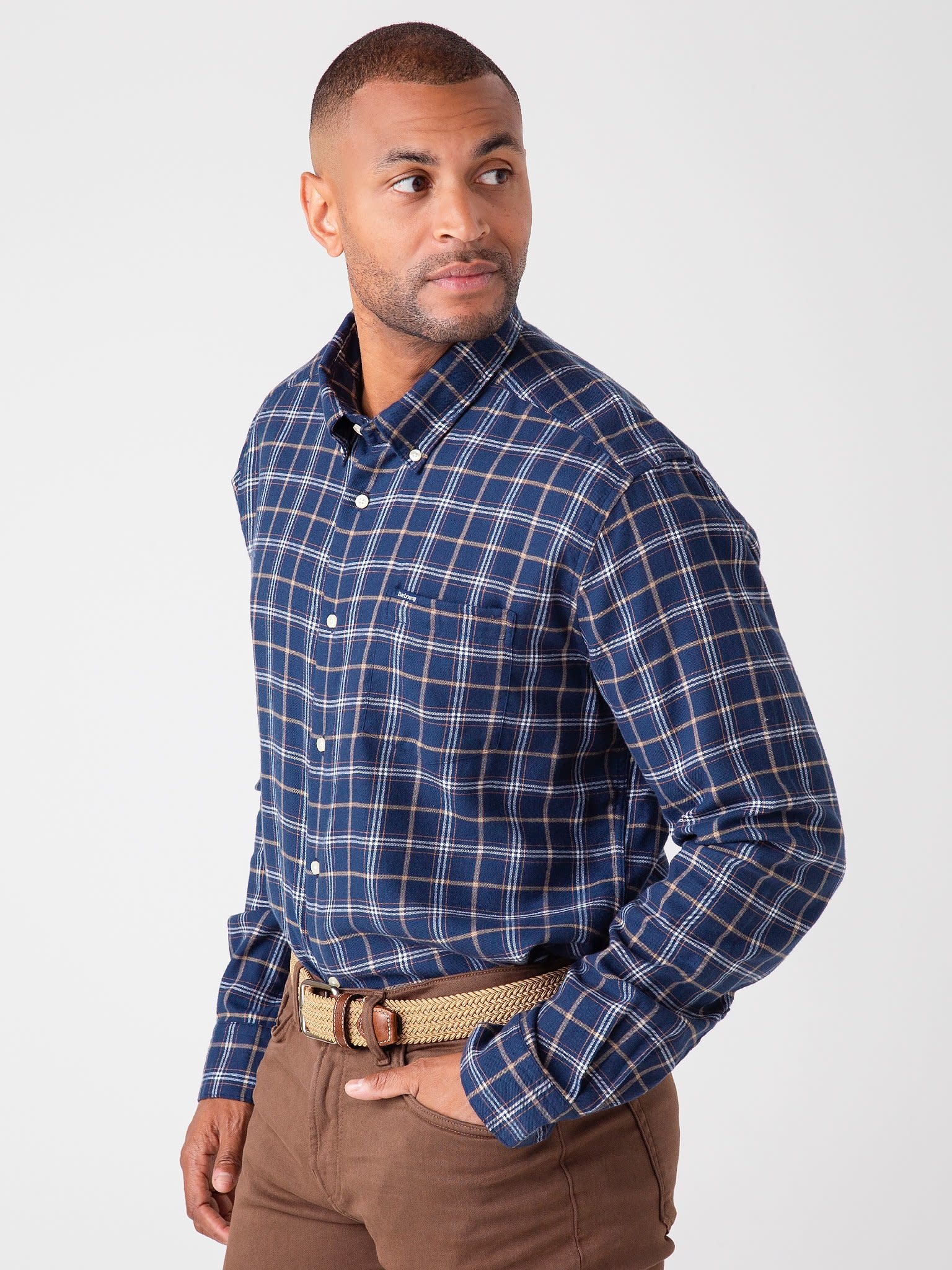 Johnston & Murphy Baldwin Leather Bit Moccasin 
Enjoy classic shoe style for the fall with the Johnston & Murphy Baldwin Leather Bit Moccasin. These men's leather dress shoes offer easy slip-on wear and vintage style that's versatile and comfortable to wear every day.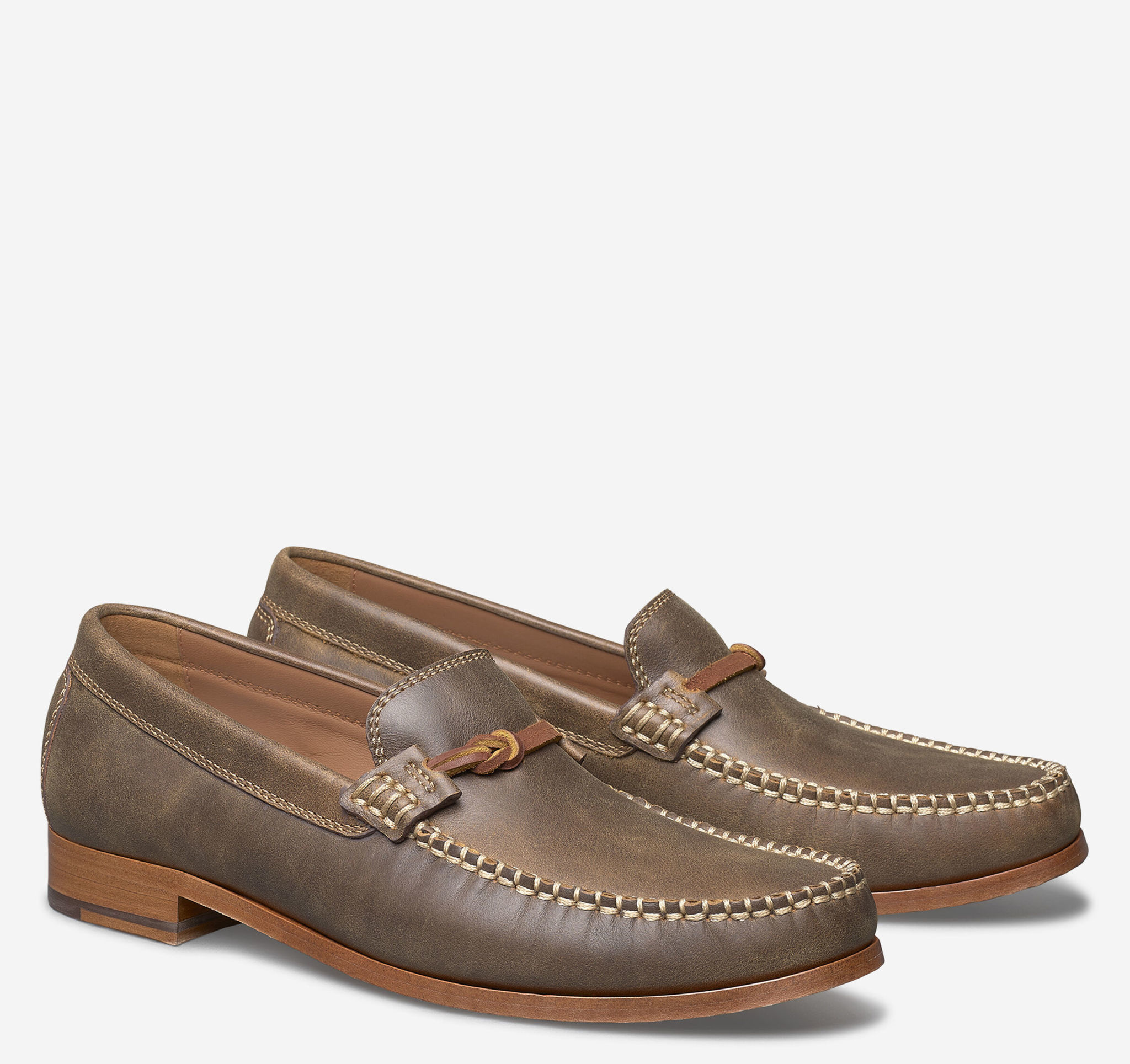 Long-Sleeve Classic Oxford Sport Shirt  
Here's another plaid dress shirt that you can add to your collection - and it's in the perfect fall (and holiday) colors! This men's button-down, long-sleeve dress shirt has a slightly tailored fit in the body, but sleeves are comfortable and roomy and can be easily rolled up. Made with 100% cotton, this dress shirt is fully breathable and easy to wear all day long. Layer with your favorite pullover sweater or jacket.
Don't Forget Sports Season - NFL and MLB Authentic Sports Caps for Men 
The MLB Playoffs begin and the NFL season kicks off in the fall! Don't forget to grab your team's sports gear before you head out to the next game. Abraham's offers authentic 59Fifty sports caps for NFL and MLB, so make sure to check out our full collection to find your team.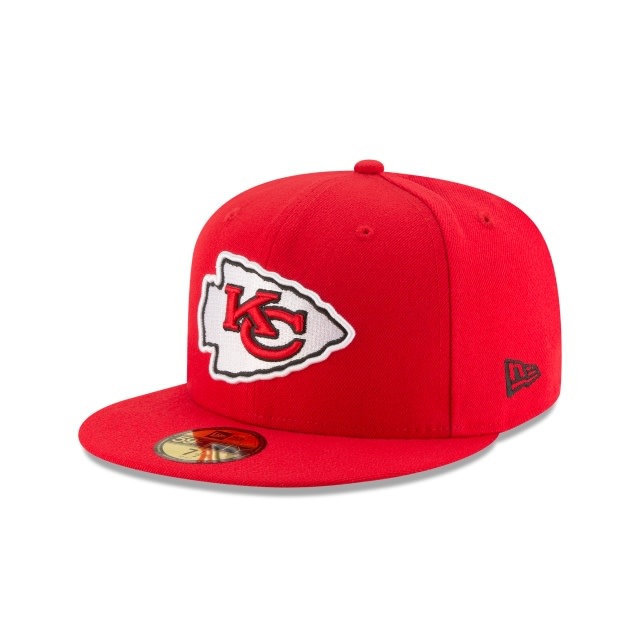 Collegiate Sports Gear - Ole Miss and MSU College Football Clothing for Men 
Fall is the season for college football! We're big supporters of both Ole Miss and MSU (since we're a Mississippi local boutique), and we love giving you the collegiate gear you need to support your university! From shirts and sweaters to sports caps, you can find Ole Miss and MSU collegiate gear for any sporting event this season.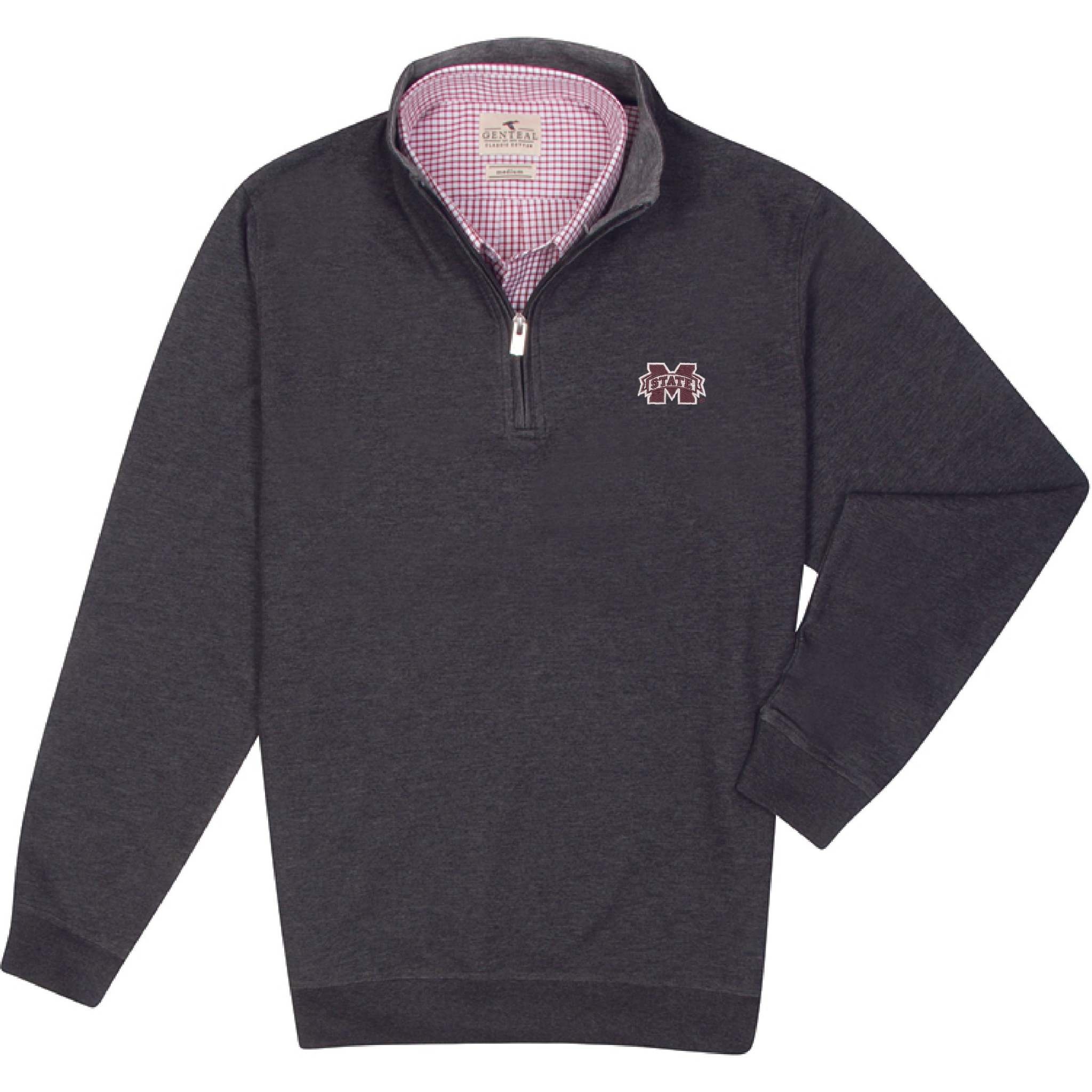 Onward Reserve 5-Pocket Stretch Pants 
Stock up on necessary essentials for the fall and winter season! The versatile and comfortable Onward Reserve 5-Pocket Stretch Pants are great for both casual or professional wear and come in a regular fit for all-day comfort.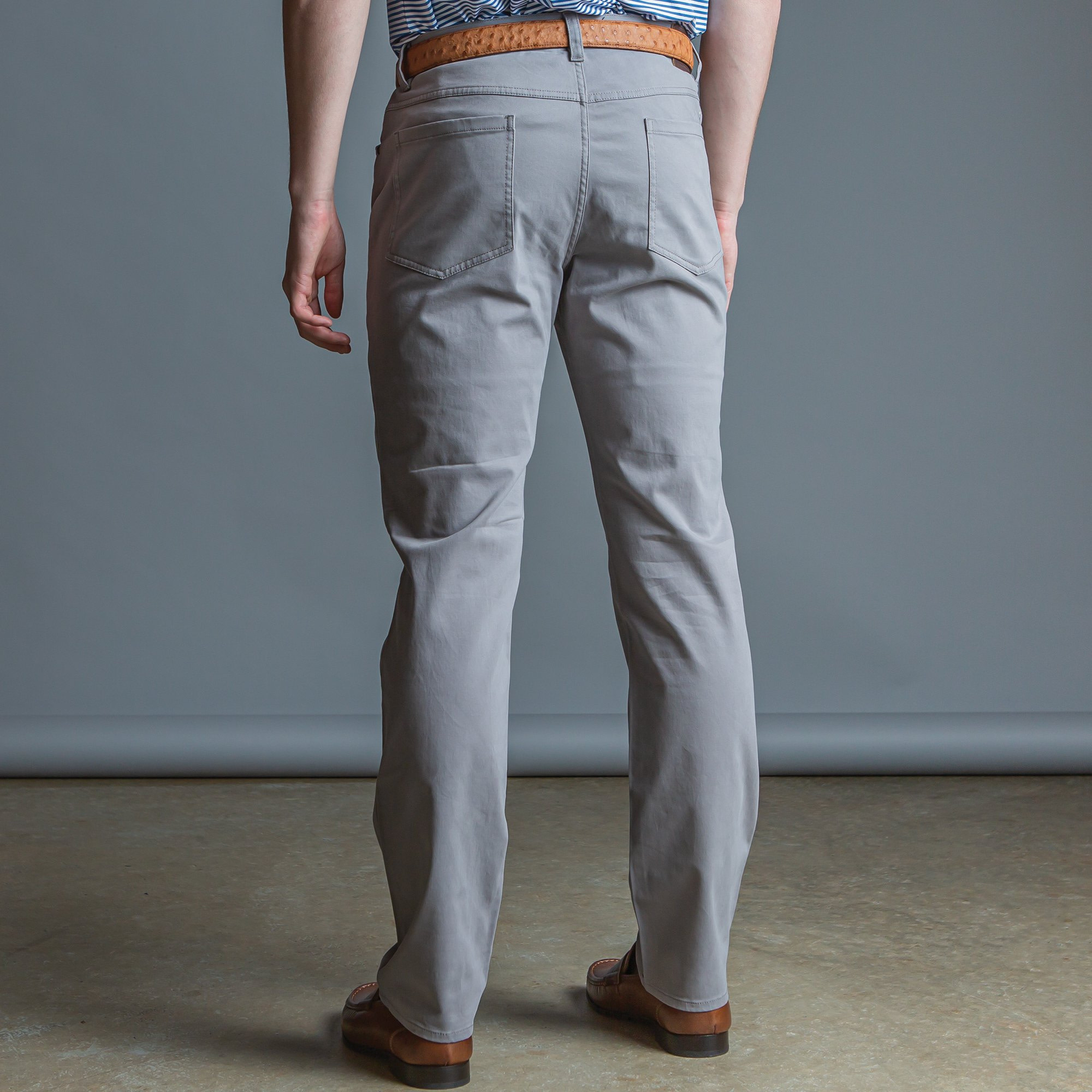 PRL Big & Tall Long-Sleeve Yarn-Dyed Oxford Sport Shirt W/ Spread Collar - Plaid 
At Abraham's, we feature Big & Tall men's sizes for various styles, including this Polo Ralph Lauren Big & Tall Long-Sleeve Oxford Sport Shirt! With a classic plaid pattern, this men's Big & Tall button-down casual sport shirt is an excellent everyday option for the fall season. Made with 100% cotton material.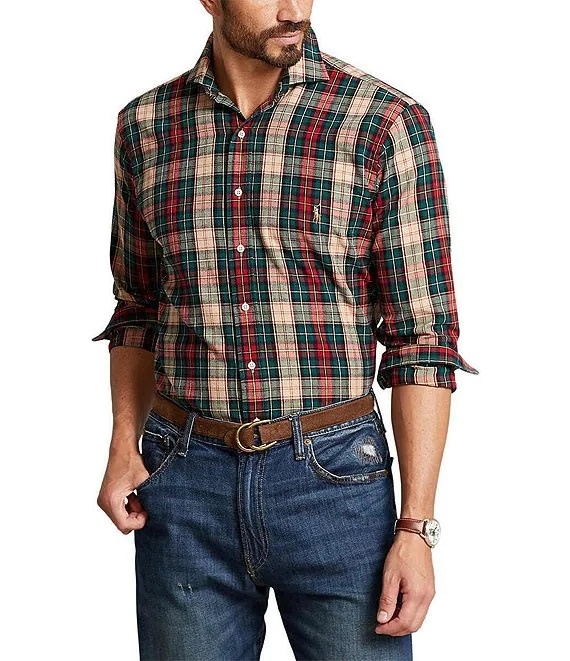 For evening events or everyday fall attire, the Polo Ralph Lauren L/S Cotton Cable Sweater makes it effortless to level up your style and still stay in season. This men's cable knit sweater features a classic crew neckline and is made with premium wool and cashmere material for extra warmth and comfort. Comes in a classic cable knit design!

If you would prefer a quarter-zip pullover sweater in a cable knit sweater style, check out the Polo Ralph Lauren Cable-Knit Cotton Quarter-Zip Sweater.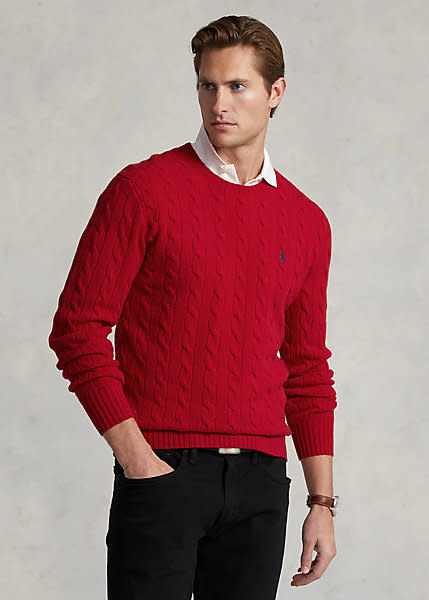 Washable Merino Wool Turtleneck Sweater 
Achieve a polished, modern look with the Polo Ralph Lauren Washable Merino Wool Turtleneck Sweater! Perfect to wear with your favorite jacket, vest or pullover sweater, this versatile and stylish turtleneck sweater for men is a must-have staple in your fall wardrobe. Constructed with ultra-soft merino wool material, this turtleneck has a slimmer fit and lighter weight, making it convenient to layer with other pieces. Wider at the chest for a more relaxed fit.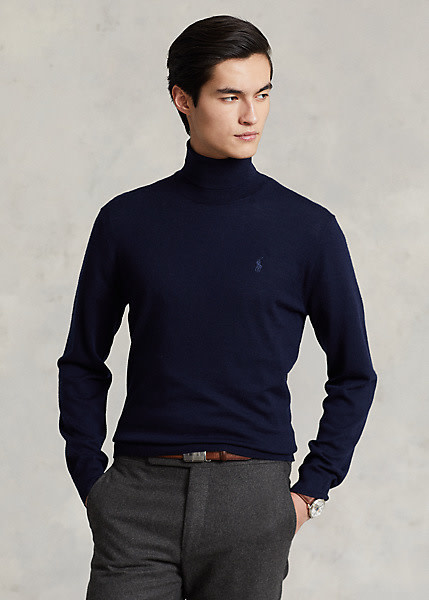 Fall is a sports jacket and blazer season! The Johnston & Murphy XC Flex Plaid Blazer is a sturdy and stylish piece that you can use as a finishing touch to your fall attire. The blazer has a 2-button front closure, giving you the option to keep it fully open or closed. The blazer has 3 pockets (chest and hand).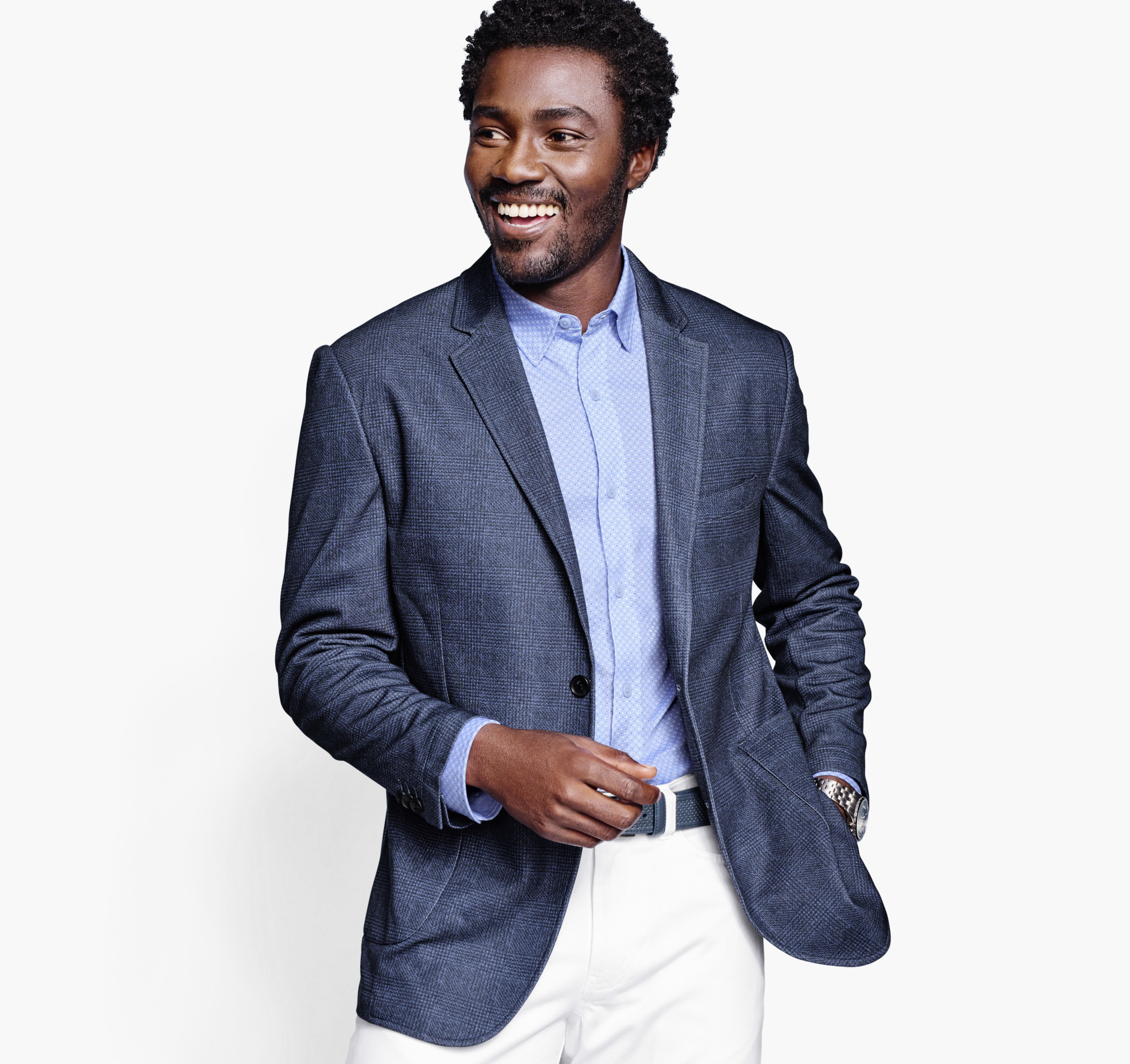 Southern Tide Skipjack Quarter Zip Pullover 
Your classic pullover sweater in sleek style! The Southern Tide Skipjack Quarter Zip Pullover is your essential pullover for this fall season, featuring mostly cotton material with a slight stretch for comfortable, breathable all-day wear. Pair with favorite t-shirts or layer with a heavier coat or jacket easily.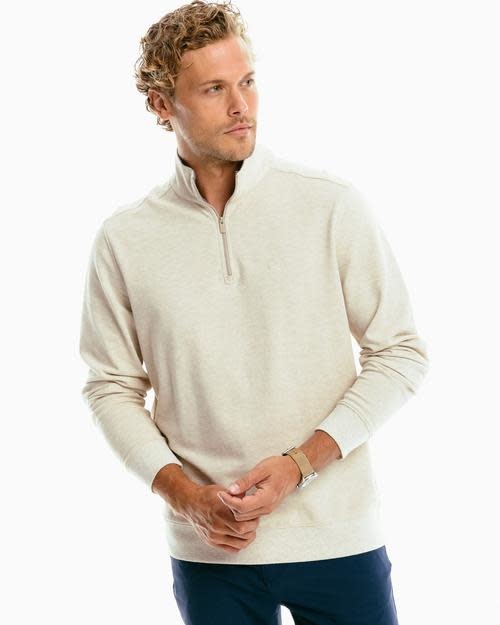 Lounge around in these comfortable Johnston and Murphy McGuffey Shearling Slip-On Shoes. Made with genuine leather suede material on the outside and soft, fluffy fleece for the interior, these men's moccasin-style shoes can be used for indoor and outdoor wear for extra warmth.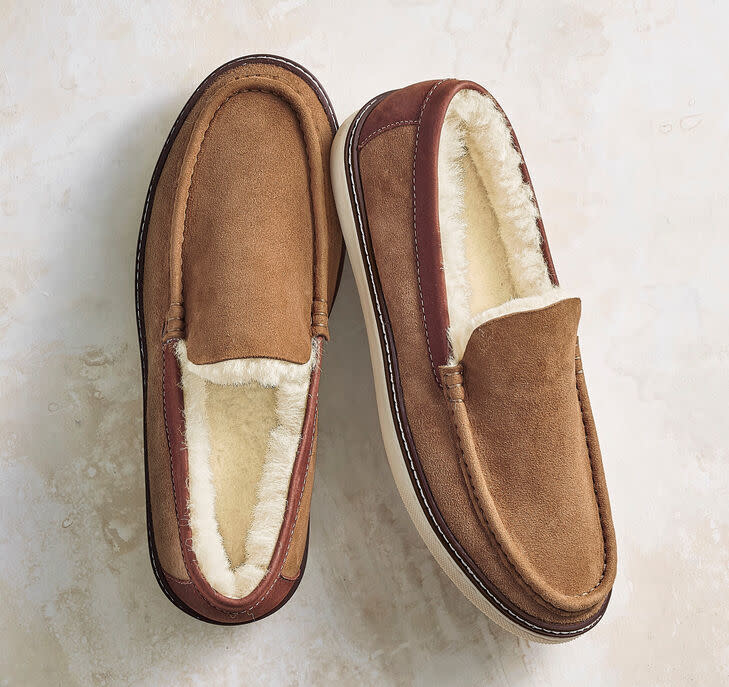 Rock Revival Brayen Alternate Straight Fit Jeans 
Jeans are always a good year-round piece to have in your wardrobe, but we're highlighting it for fall styles for men this season! One of our favorite designer denim jean brands for men is Rock Revival, known for creating signature denim jeans for men in all styles and colors and featuring bold and edgy appeal.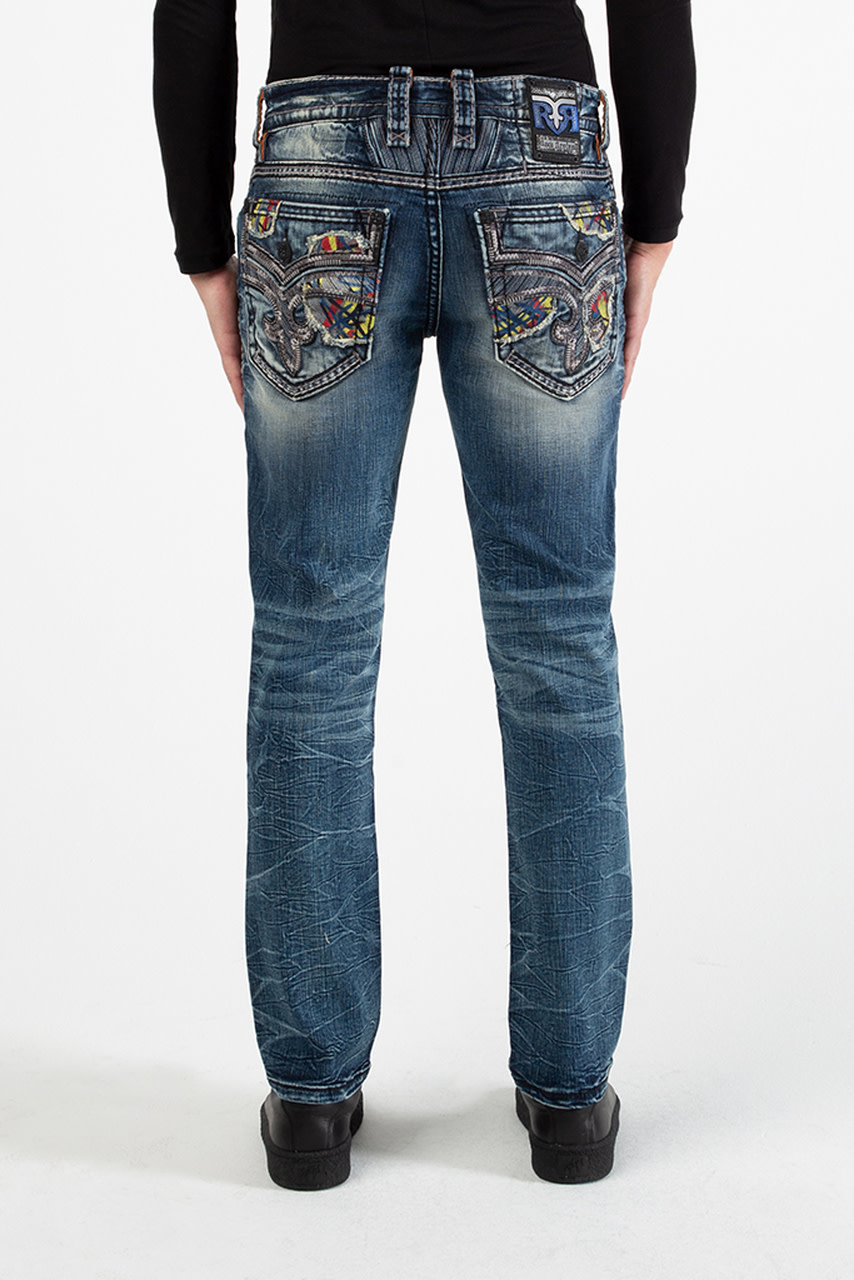 Update your shoe collection and add fall favorites like the Calhoun Oxford! These genuine leather dress shoes have an extra sheen to them, giving you that perfect polished finish to your fall outfit. Ultra comfortable and versatile, these men's Oxford lace-up leather shoes bring your attire to the next level, giving you a professional and timelessly stylish look.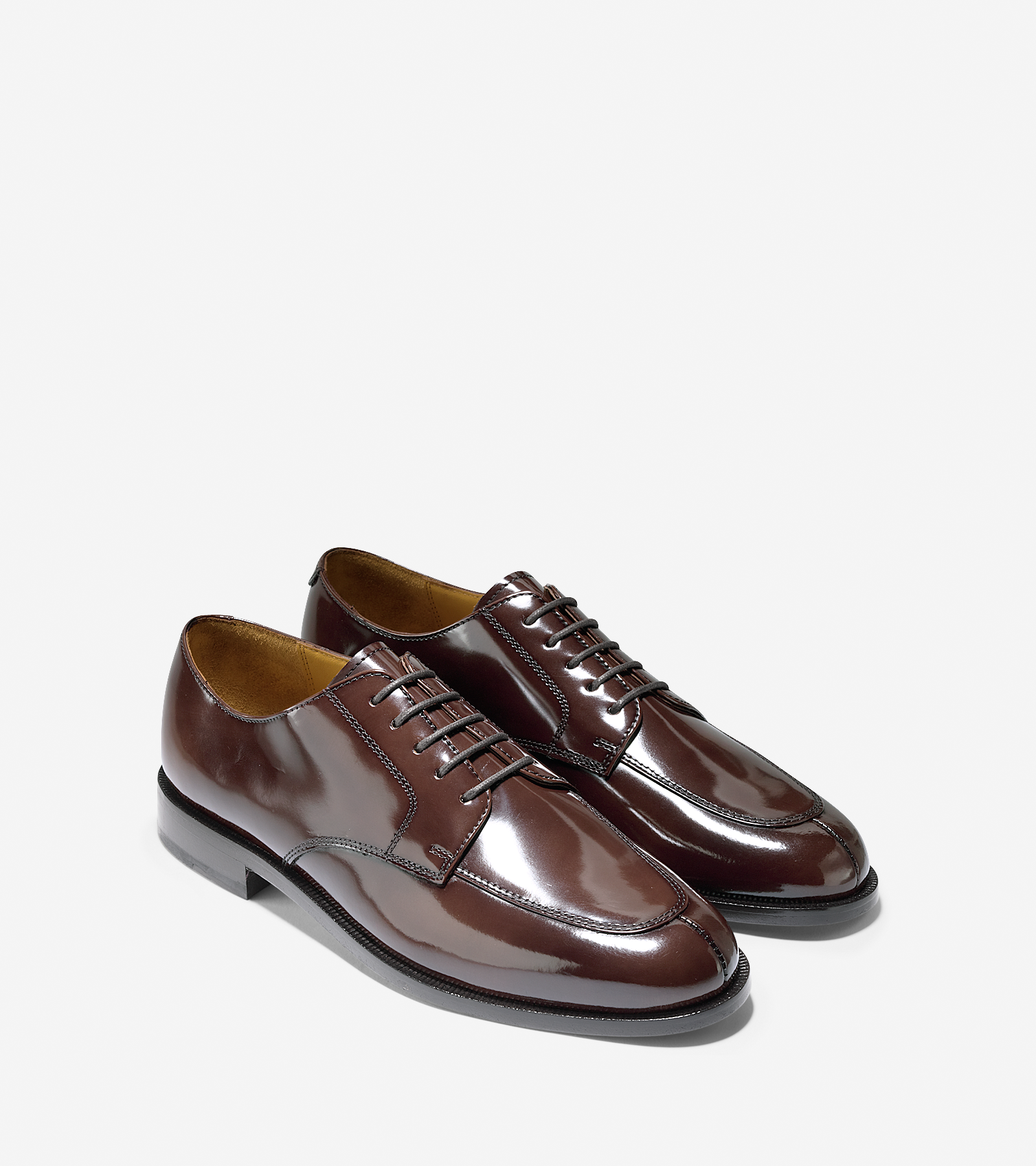 Cole Haan 2.ZeroGrand Laser Wing Oxford Shoes 
Looking for a pair of premium shoes you can wear for casual days and on the go? Make the Cole Haan 2.ZeroGrand Laser Wing Oxford Shoes a part of your footwear collection for comfortable, easy-to-wear athleisure shoes for everyday use. With a unique hybrid between a classic Oxford dress shoe and modern sneakers, these men's shoes are functional and fashionable and feature a sporty interior sock and raised sneaker sole to give you extra height off the ground. Designed with cutting edge technology to ergonomically cushion your feet as you go about your day. 
Love this shoe? Check out the Johnston & Murphy XC4 Prentiss U-Throat for another athletic dress shoe option.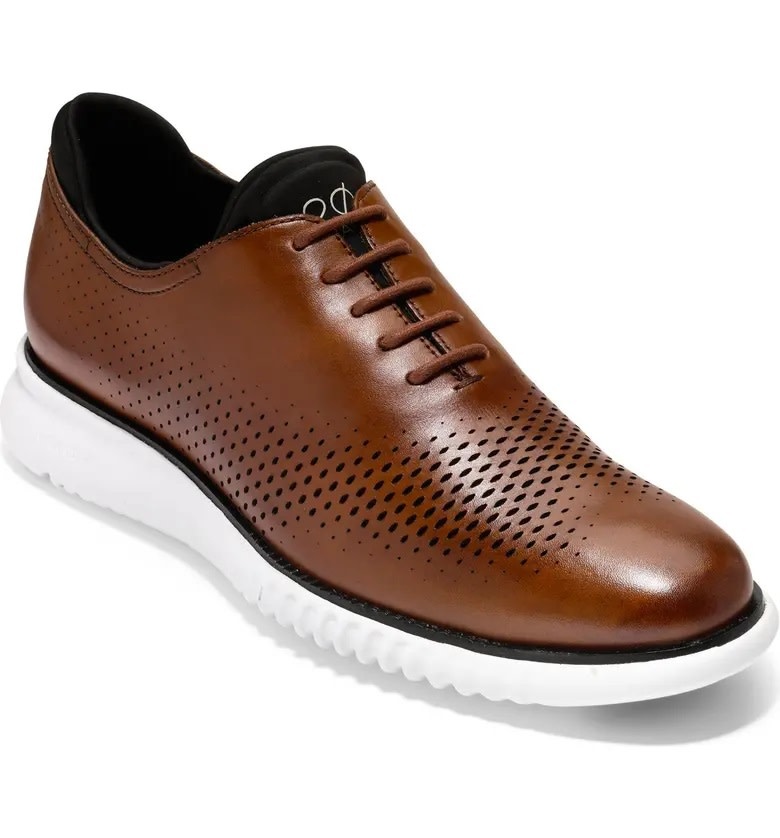 Southern Tide Bowline Performance Vest
Always have the best gear for when you're outdoors this fall season! The Southern Tide Bowline Performance Vest is lightweight, yet makes a great layer to help keep you warm. This men's casual outer vest features a side zippered pocket and two welt hand pockets on the side. Features contrasting fabric for a modern, eye-catching style.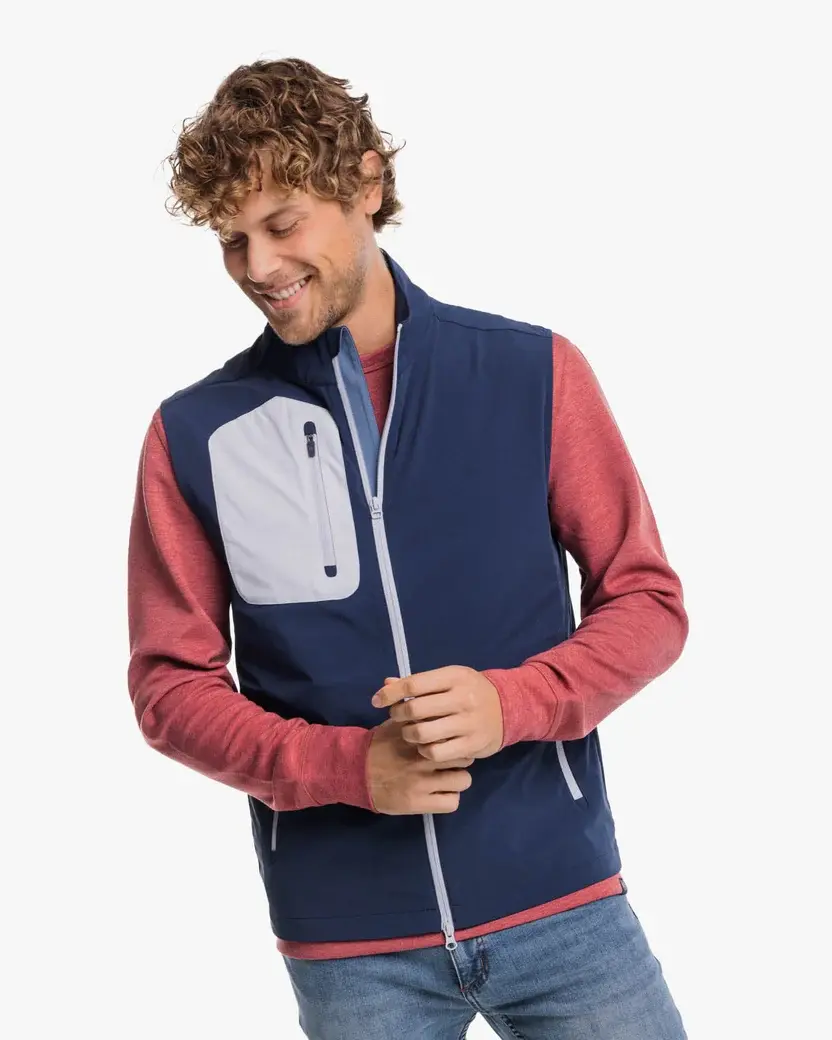 Get ready for your fall treks and outdoor adventures with the Merrell Moab 2 Ventilator Men's Hiking Shoes! Constructed with durable and comfortable pig suede leather upper and breathable mesh material, these men's premium hiking shoes offer both long-lasting use and comfort and feature high-performance design to support you on your walks and hikes.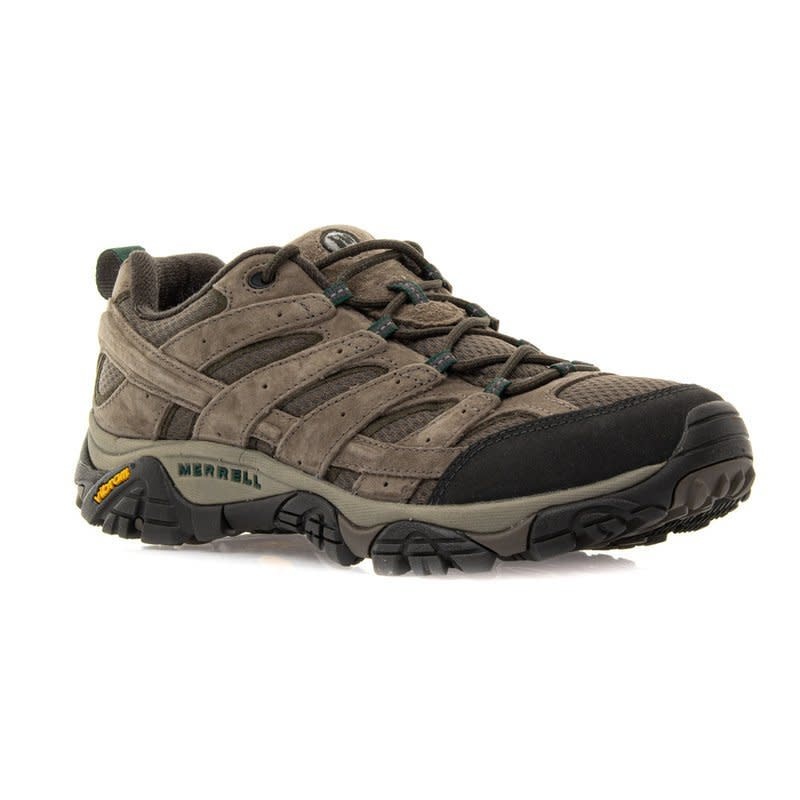 Southern Point Duck Stand Long Sleeve Tee 
We love a good t-shirt, and we have many long-sleeve tees for the fall and winter that are perfect for layering with your sweaters, jackets, and more. This Southern Point Duck Stand Long Sleeve Tee for men features a vintage-inspired, Southern-style design on the back and comes in a classic fit - great to have on hand for hunting season or for casual days.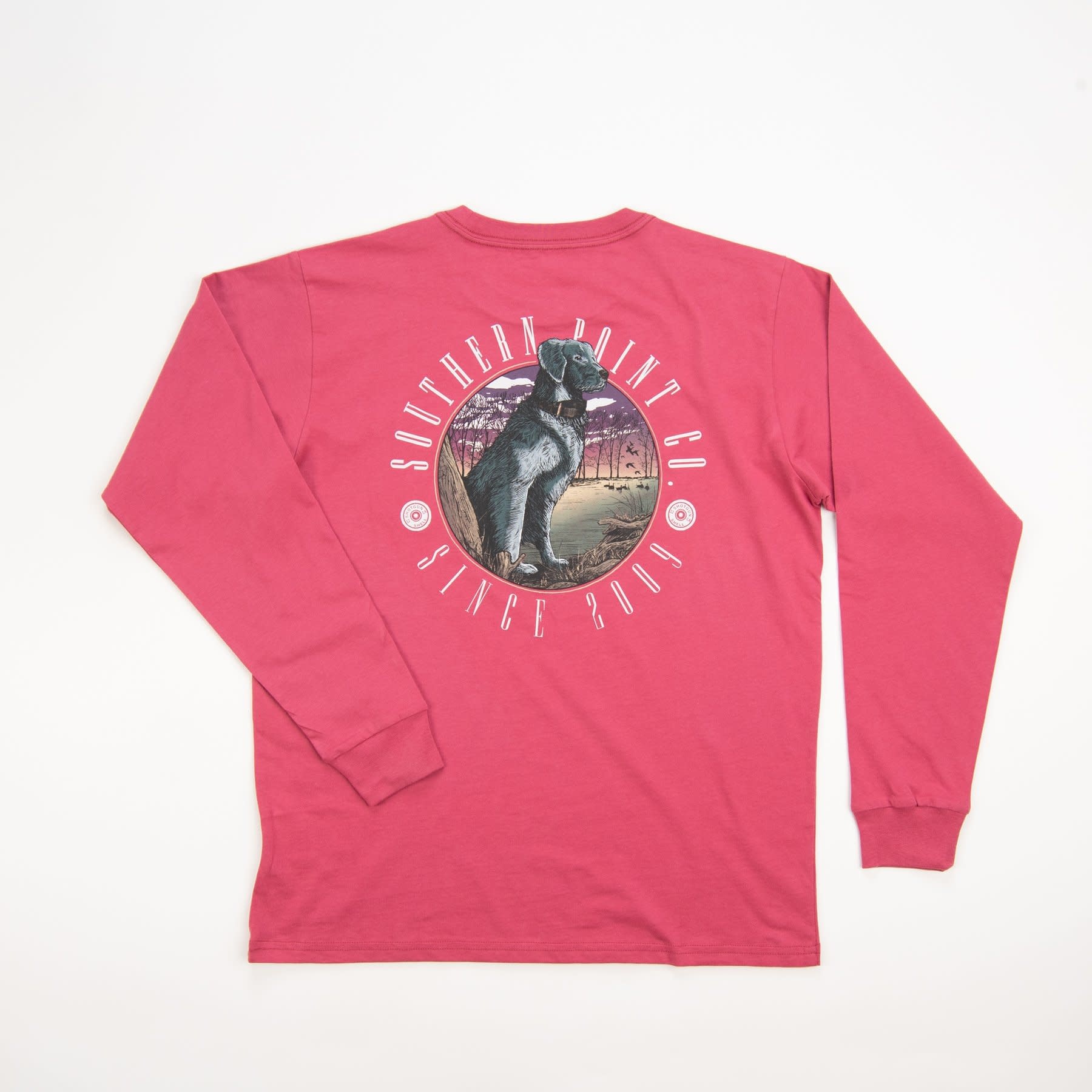 Complete your fall outfit and give it a modern lift with the Johnston & Murphy McGuffey Woven Slip-On! These men's premium leather slip-on shoes have a classic leather upper with a unique basketweave pattern. A great athleisure shoe to wear for your everyday attire.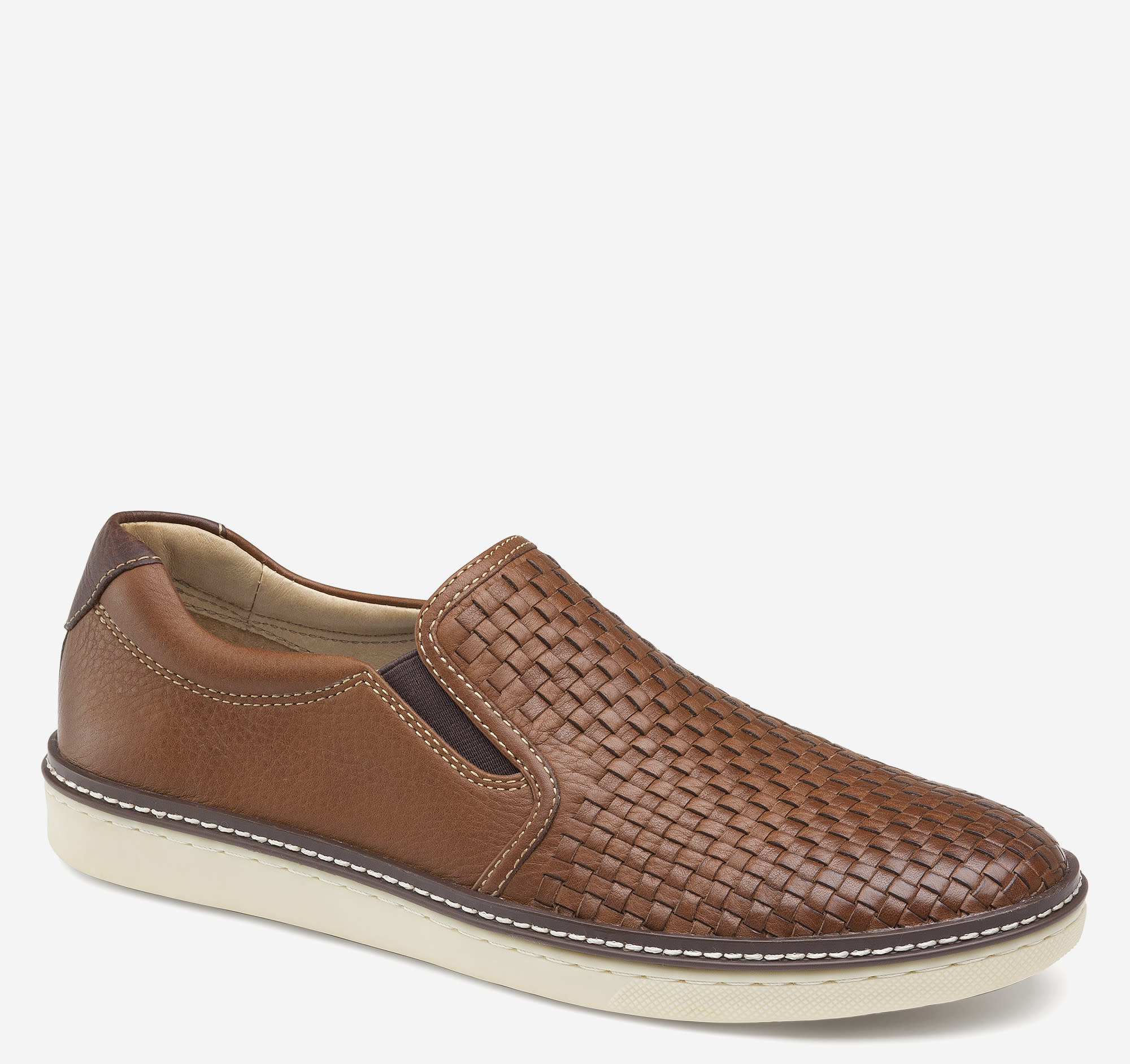 Southern Tide Arden Reversible Quarter Zip 
Sleek, stylish, and functional, the Southern Tide Arden Reversible Quarter Zip Pullover Sweater for men is just what you need to complete your fall attire. This men's pullover sweater offers a plush and luxurious texture with a quilted diamond design that's subtle and adds a unique flair to the pullover. Made with sustainable materials, this eco-friendly pullover has no pockets for a clean look and a quarter zip with a high neck collar for more coverage.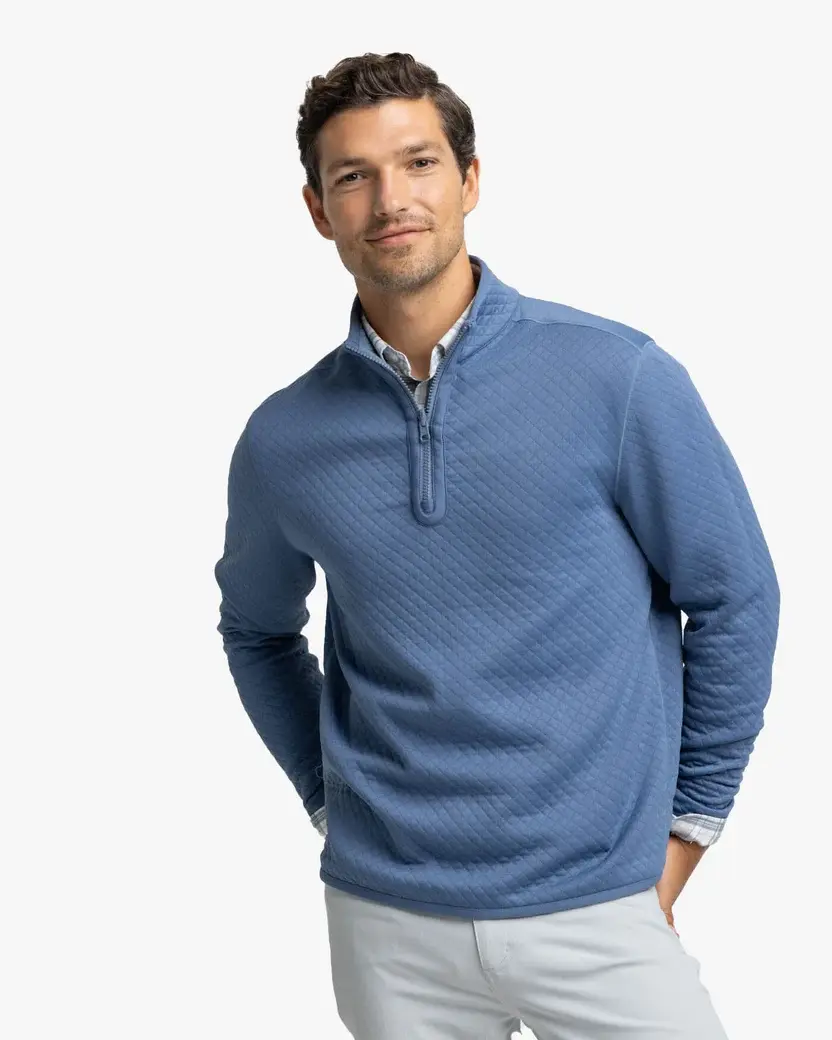 Barbour Shoveler Quilted Jacket 
Stay warm during the cooler seasons with the Barbour Shoveler Quilted Jacket! This men's diamond-quilted fall and winter jacket brings style and functionality to the forefront with its comfortable, cozy style. Featuring a storm flap with snap button closure and a zipper closure underneath for double the protection against wind and moisture. A must-have for your fall collection!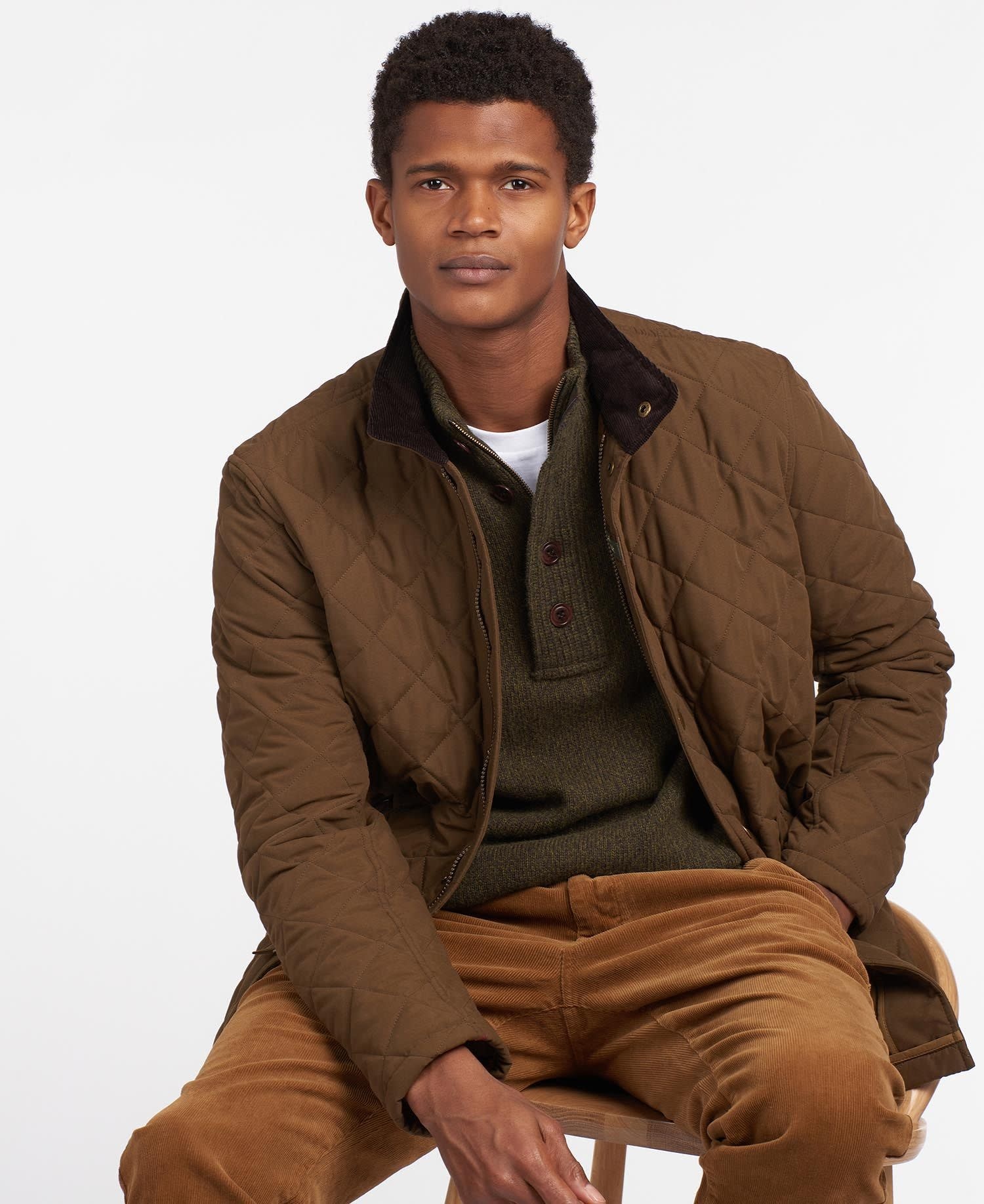 Polo Ralph Lauren Long-Sleeve RL Fleece Full-Zip 
Ideal for casual fall outfits this season, the Polo Ralph Lauren Long-Sleeve RL Fleece Full-Zip Hoodie is an essential for your wardrobe this autumn. This men's zip-up hoodie jacket features a wide, oversized hood with a drawstring closure and a kangaroo hand pocket on the front. Made with a soft cotton-blend fleece material, this hoodie provides extra warmth and easy wear all day long. This hoodie jacket fits looser around the chest and shoulders and is more tailored around the waist.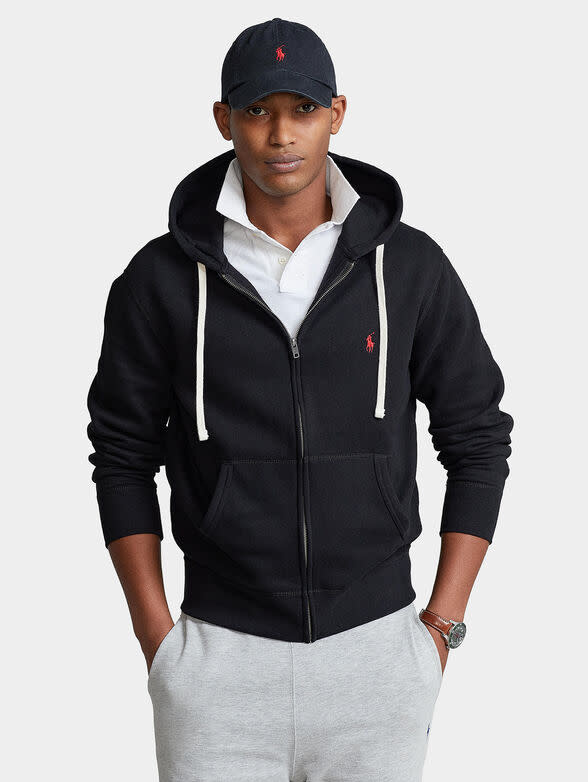 Bring out the boots this fall season with the Johnston and Murphy Barret Chelsea Boot! This men's ankle boot is designed with a sleek and modern style with rugged, genuine leather suede. These slip-on ankle boots for men have stretchy side gores to make it easier to put on while the lightweight lugged sole provides extra durability and support from the bottom.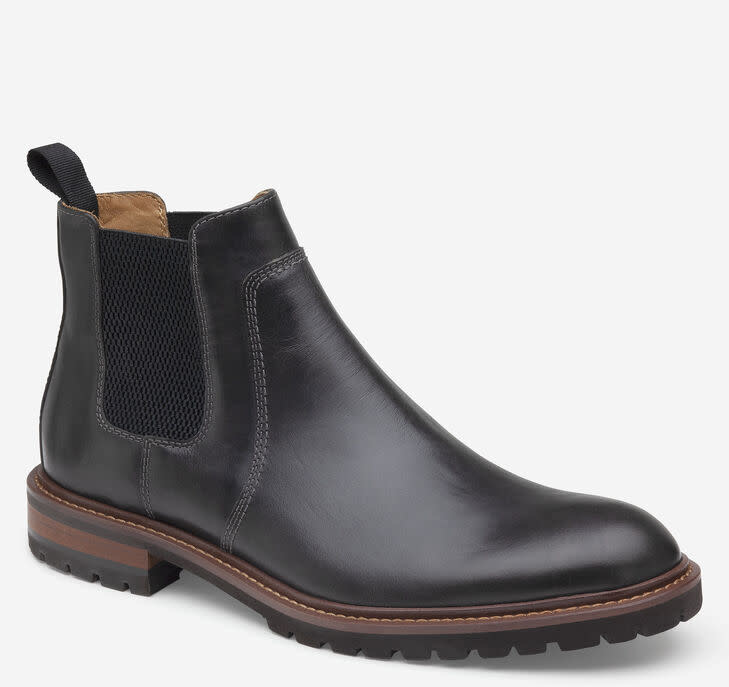 Another one of our favorite fall footwear for men! The Clark's Desert Trek Core offers a modern athleisure style with a unique center seam and crepe sole. A stylish pair of fall boots for men!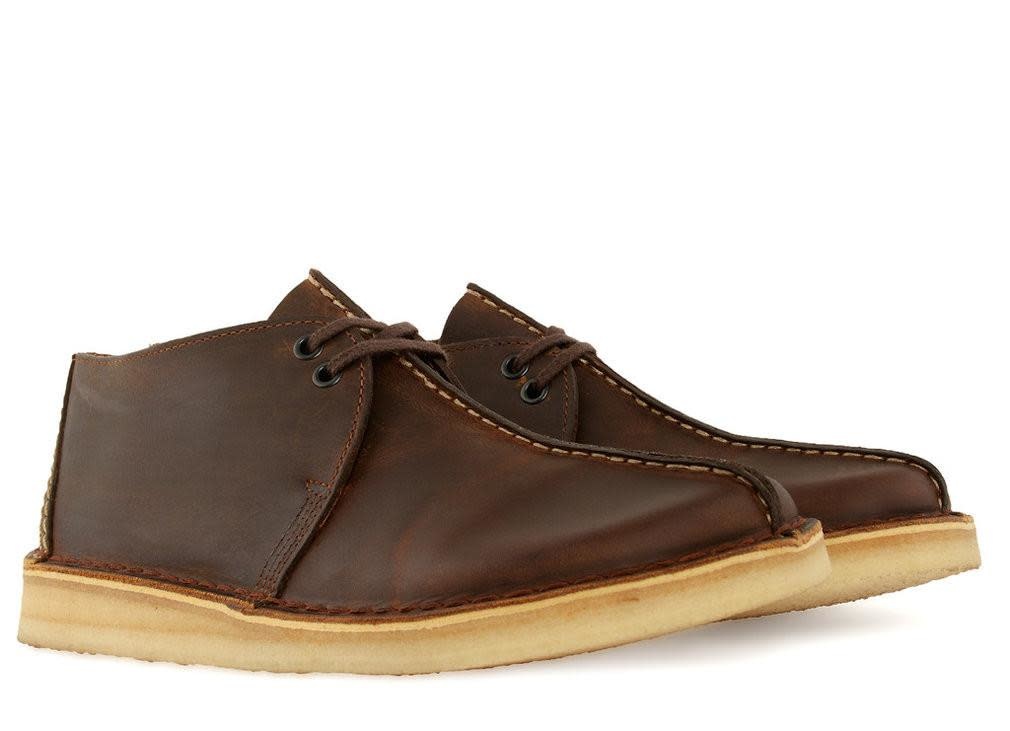 Johnston and Murphy Reversible Quarter Zip Pullover
We love a good pullover sweater, and this one from Johnston and Murphy is another great option if you're looking for a new pullover to add to your collection this season. In a classic, non-bulky fit, this men's quarter-zip pullover features a high neck collar and piping along the sleeve cuffs, hem and shoulders for added design and dimension. It's also reversible to give you a 2-in-1 pullover sweater that can mix-and-match with your fall look.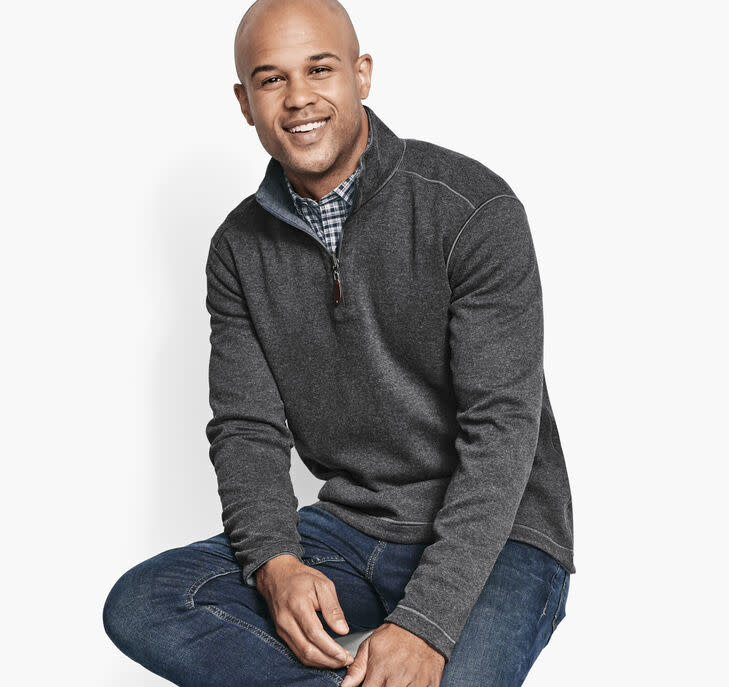 Polo Ralph Lauren Pima Soft Touch Long Sleeve Polo Shirt 
Shop for long-sleeve polo shirts for men like the Polo Ralph Lauren Pima Soft Touch Long Sleeve Polo Shirt here at Abraham's! The perfect layer to wear for cooler days, this men's long-sleeve polo shirt is made with premium pima cotton material, making it ultra-comfy and breathable for all-day wear. This men's polo shirt for fall and winter has a 3-button placket with a faux suede leather facing and a classic fold-down polo shirt collar.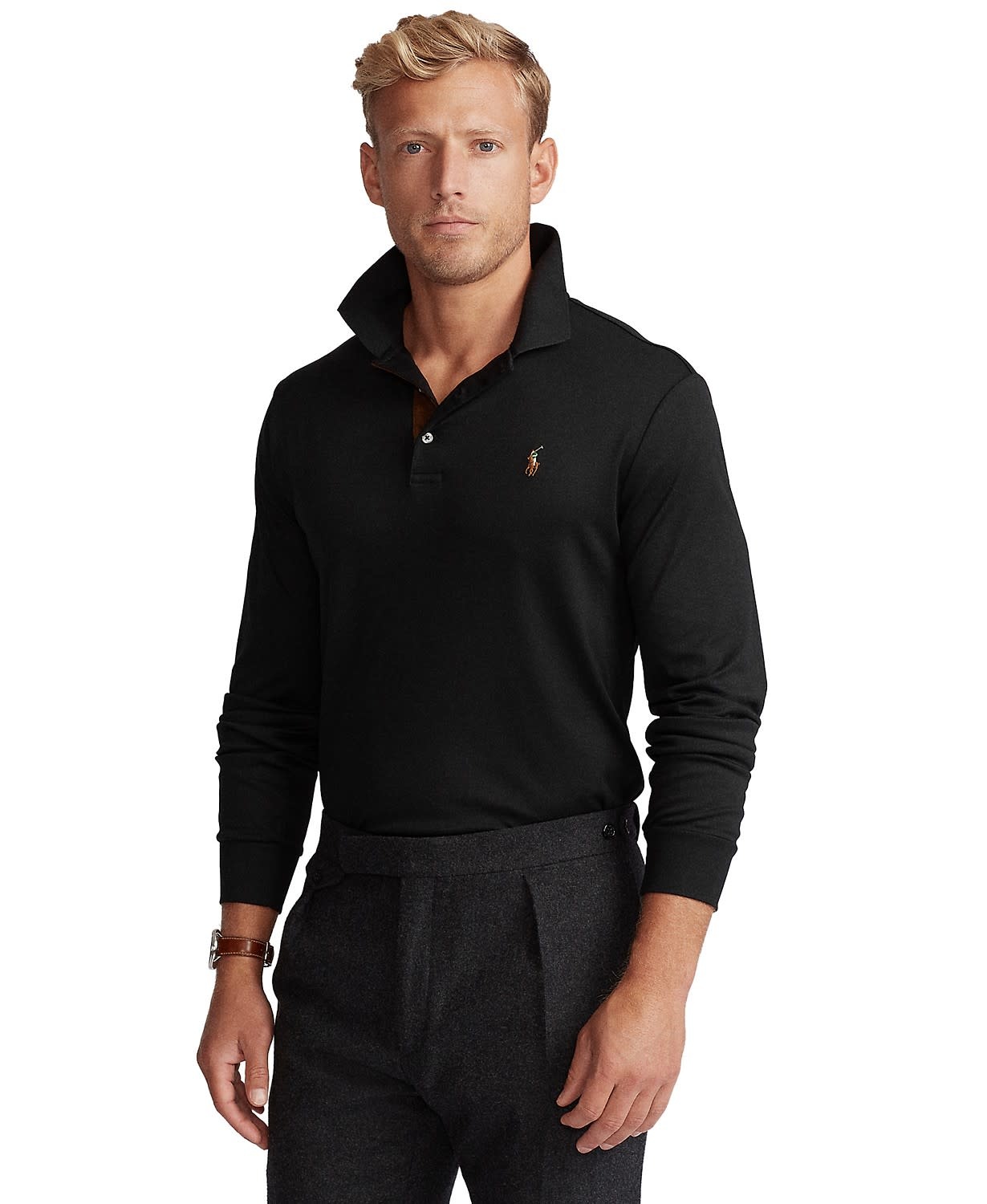 We hope you enjoy this guide for men's fall styles in 2023! Please also check out our women's fall styles and outfit ideas in our 2023 fall boutique style guide.