Find unique and elegant gifts for moms on Mother's Day 2020! This guide gives you a mini tour of what Abraham's has to offer. We make it easier for you to buy the perfect Mother's Day gifts that aren't just flowers and a card.
Despite the current conditions we're in, we hope that you and your family can enjoy the Mother's Day holiday coming up on May 10th! To help you get the perfect gift for your mom, mom-friends, and other beloved mothers in your life, we've created a gift ideas guide to give you some hints: 
Glam Up with Boutique Jewelry for Women
From statement necklaces to bangle bracelets, Abraham's carries a glamorous selection of elegant and trendy jewelry pieces that women of all ages will enjoy adding to their daily attire. Large hoop earrings like the Irene Hoop Earrings and bar earrings such as the Hoops with Acrylic Bars are excellent earring choices when you want to switch out the studs for more decorative earrings that frame your face in a new way. Long chain pendant necklaces like the Courtland Long Beaded Necklace are must-have accessories to embellish basic tees, dresses, and more! Deck yourself out with these jewelry pieces from boutique brands to dress up your outfits with one-of-a-kind bracelets, earrings, and necklaces. 
Featured Jewelry: Saachi Celeste Half Moon Necklace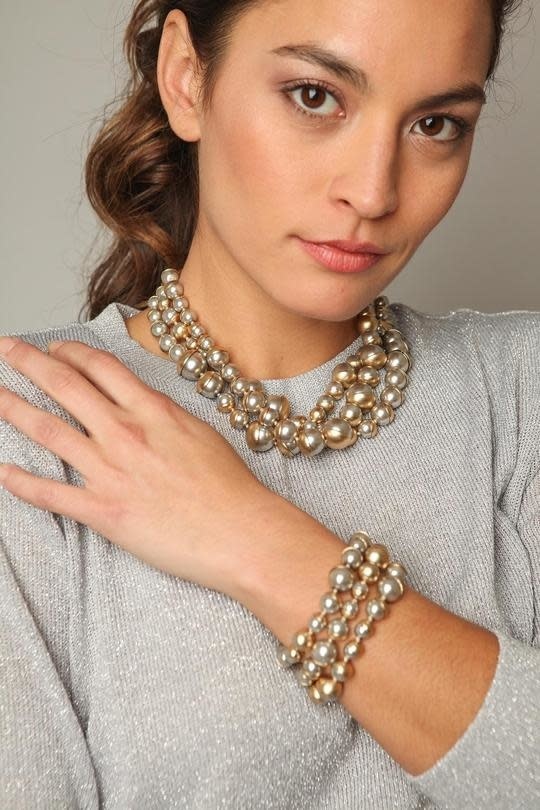 Make Staying At Home Comfy with Elegant Loungewear and Pajamas
Give your mom a gorgeous pair of pajamas or loungewear essentials like the PJ Harlow Shala Satin Trim Robe to pamper herself even when she's at home. These comfortable and high-end sleepwear clothing for women add a touch of luxury to your wardrobe that an ordinary pair of sweats can't give you. You can also find silky satin robes and more here. 
Featured Pajamas: Luxe Milk Jersey Piped PJ Set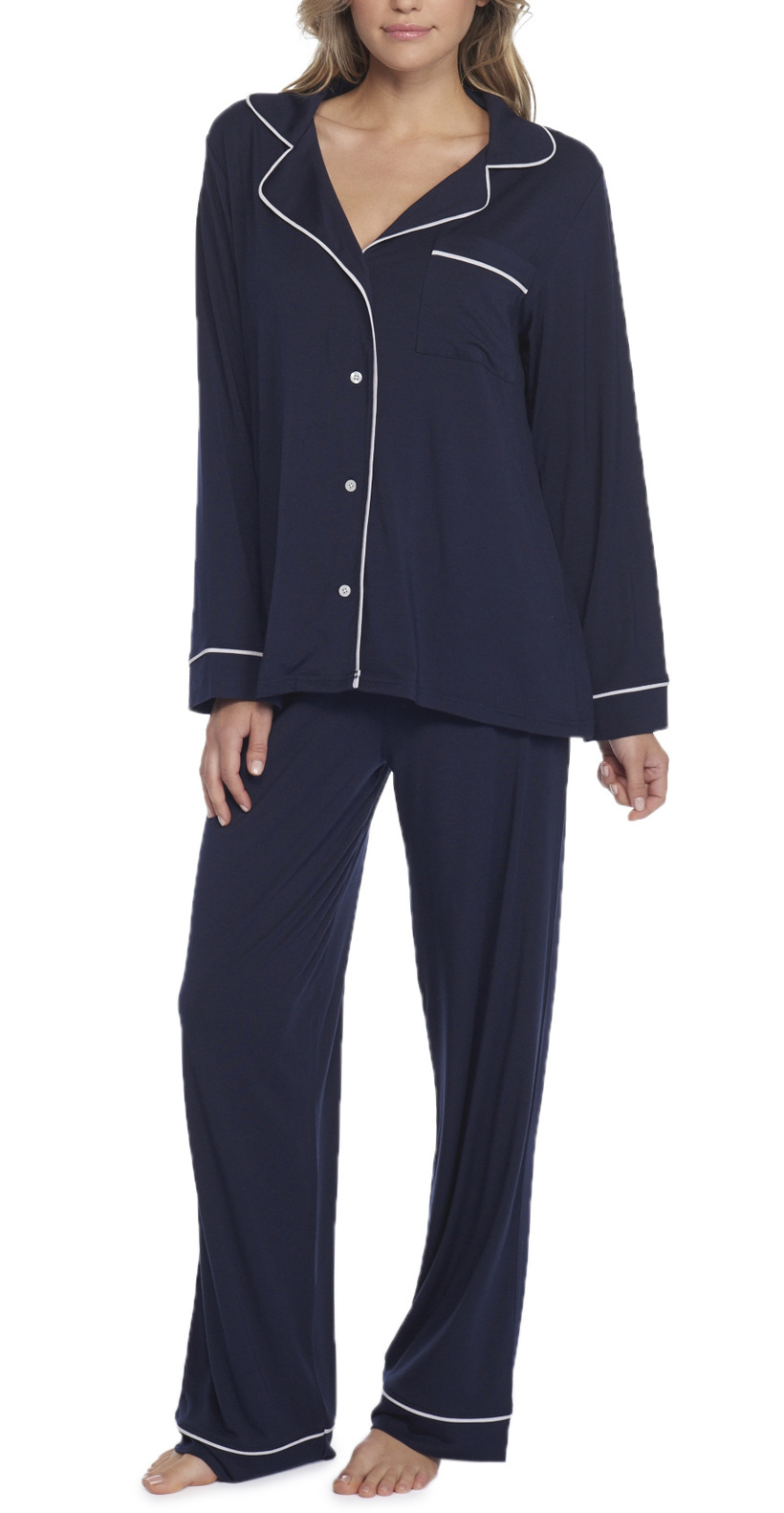 Gift a Stylish Cardigan or Wrap from Abraham's Boutique
Depending on the style and material, cardigans can be worn year-round, and we have plenty of spring and summer cardigans for warm weather wardrobes. Kimono cardigans like the Caramela Kimono Cardigan tend to be light and flowy, which make them perfect cardigan choices for spring. For those morning spring walks or when you have those cooler days, the Barefoot Dreams CozyChic Lite Weekend Wrap helps you stay warm without the risk of being too hot or feeling suffocated like you would with thicker cardigans and wraps. Or you can go for the Cocoon House Frida Silk Infinity Ponch, a lightweight silk wrap that brings even the most basic outfit to life with its hand-painted patterns. Whether you're looking for a simple lounge cardigan or want to add more style to your mom's closet, we offer a wide range of cardigans in different designs for any occasion. 
Featured Cardigan: A La Cart Leopard Print Reversible Cardigan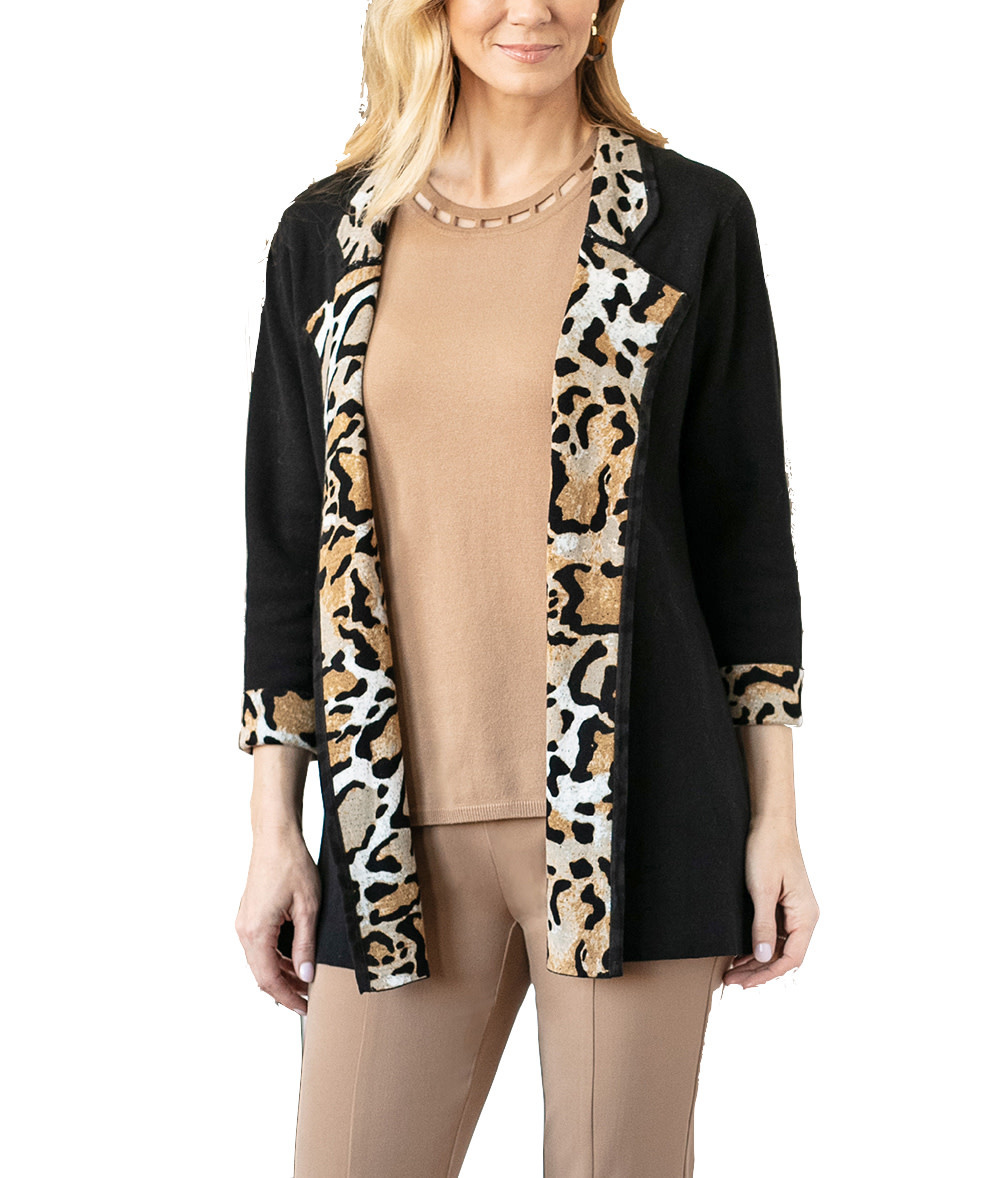 A Mini Bedroom Makeover with Luxurious Pillow Case Sets, Throws, and More
Spruce up the bedroom with small, yet meaningful, details with new pillow case sets, throws, and other bedding essentials. The Dreamer Pillow Case (Set of 2) is one of our favorite PJ Harlow products; they're silky soft and luxe pillow cases that are sure to take any bed to a whole new level! Another great addition to a bedroom or the living room is the Barefoot Dreams CozyChic Lite Cable Blanket for extra warmth and something to snuggle in when you're relaxing. 
Featured Home & Lifestyle Gift: Dreamer Pillow Cases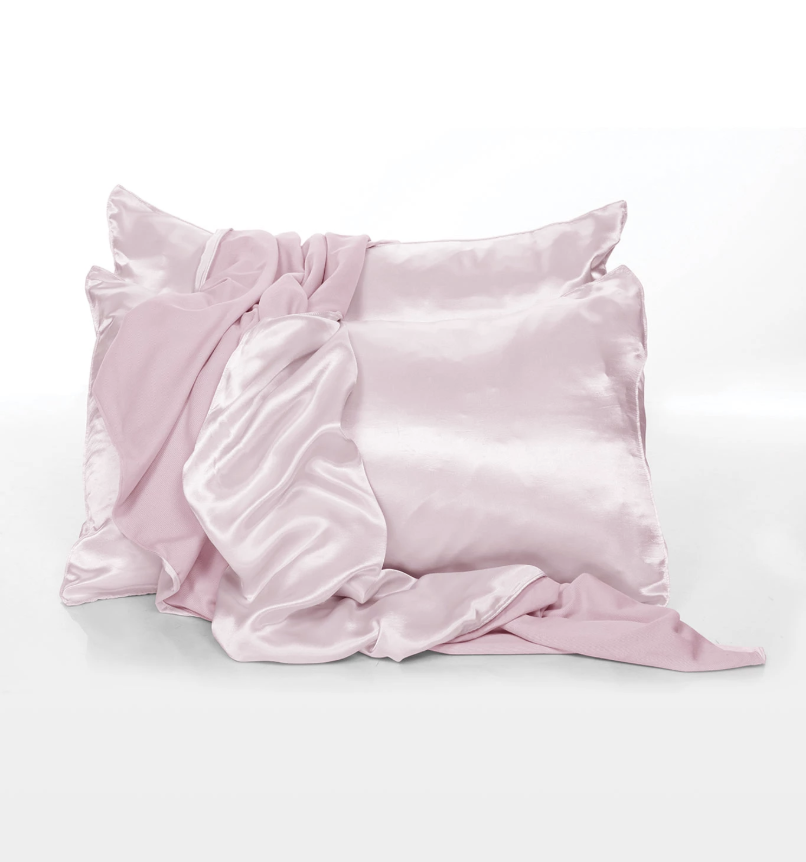 Every Day is Wine Day with Stemless Wine Glasses
Keep the fancy wine glasses with slender, elegant stems in the cupboard and go for stemless wine glasses instead for casual wine-drinking occasions! When you're watching a movie or at a picnic or BBQ, you'll love having the Royal Standard To Go Wine Glasses to use for your best wines, cocktails, juices, and more. These portable wine glasses are designed to be travel-friendly as well as easy for regular use. 
Featured Wine Glasses: Royal Standard To Go Wine Glasses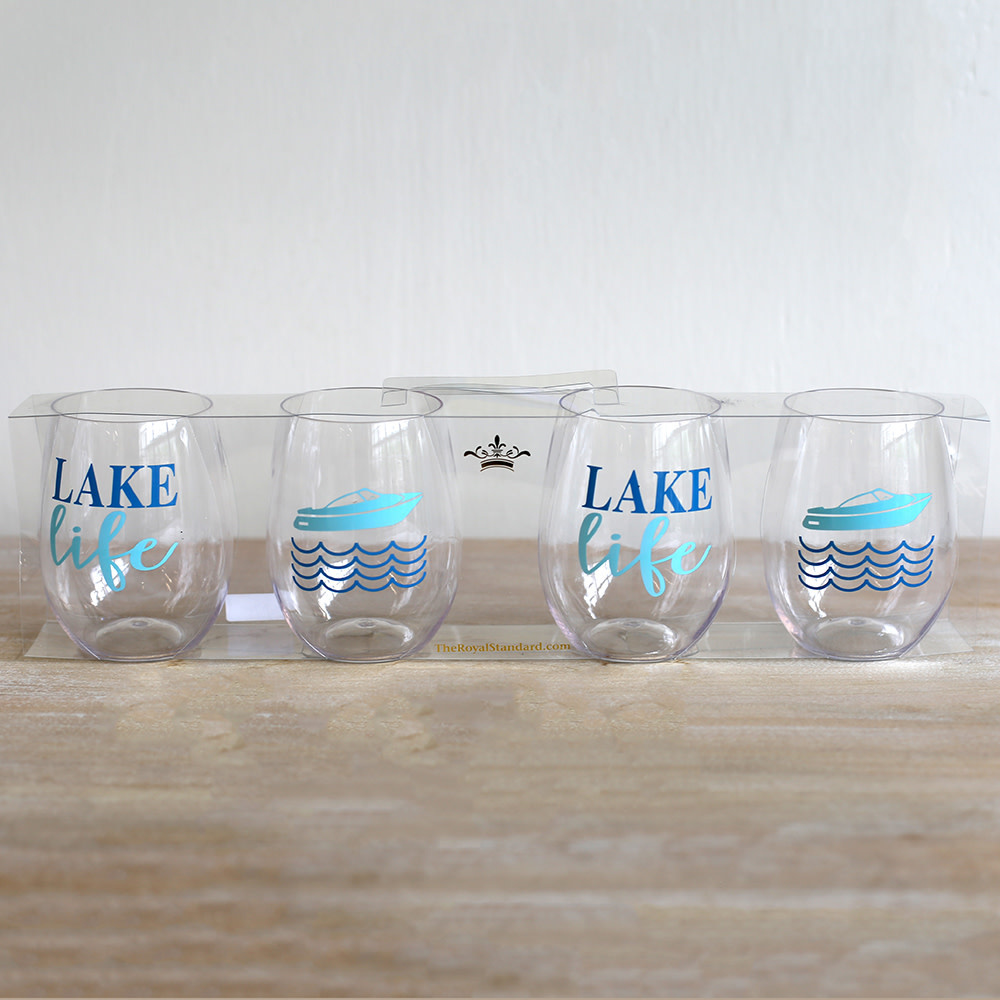 Get the Best Designer Perfumes for Mom at Abraham's!
Give your mom a present that will make her be reminded of your love and appreciation for her with perfume. If your mom has a favorite fragrance or you want to introduce her to a new perfume, Abraham's offers both popular designer and boutique perfumes you can choose from. With just a spritz, these high-end women's fragrances are sure to make an impression. From The One by Dolce & Gabbanna to Bond Park Avenue South Eau de Parfum, discover a world of scents that any mom would love to have on her vanity counter. 
Featured Perfume: Alfred Sung Shi Eau de Parfum for Her