Cooler autumn days call for a change in your wardrobe! Bring out your fall favorites and elevate your wardrobe with our exclusive boutique women's fall clothing and essentials. No matter how the seasons change or how many years pass, there are always timeless fall fashion staples that you can add to your wardrobe. Check out our Ultimate Fall Boutique Fashion Guide for Women here and explore our boutique store for more trendy additions for your closet.
Fall brings many wonderful gifts to us each year: pumpkin spice lattes, Halloween & Thanksgiving celebrations, color-changing leaves, and a relief from the summer heat. But, as a family-owned boutique shop here in Indianola, Mississippi, we just had to put our two cents in and say that fall fashion is our favorite part about the autumn season! From cozy oversized sweaters to leather boots & booties, our Fall Boutique Fashion Guide for Women shares all the seasonal favorites that you can build your fall wardrobe. 
Women's Fall Shoes ft. Boots & Booties!
What's more defining for fall fashion than women's boots and booties? Put your summer sandals in storage for next year and bring out the fall footwear! If you're looking for an upgrade or addition to your collection, check out some of our favorite fall shoes for women here: 
42 Gold Kensington Kid Suede Heeled Bootie
With a sleek stiletto heel and easy slip-on wear, the 42 Gold Kensington Kid Suede Heeled Bootie gives you extra height and style with her chic and trendy look. These classic heeled ankle boots have stretch panels on the side for effortless and comfortable wear. Pair with your favorite fall dresses or casual attire - a versatile pair of black booties you can wear for any occasion!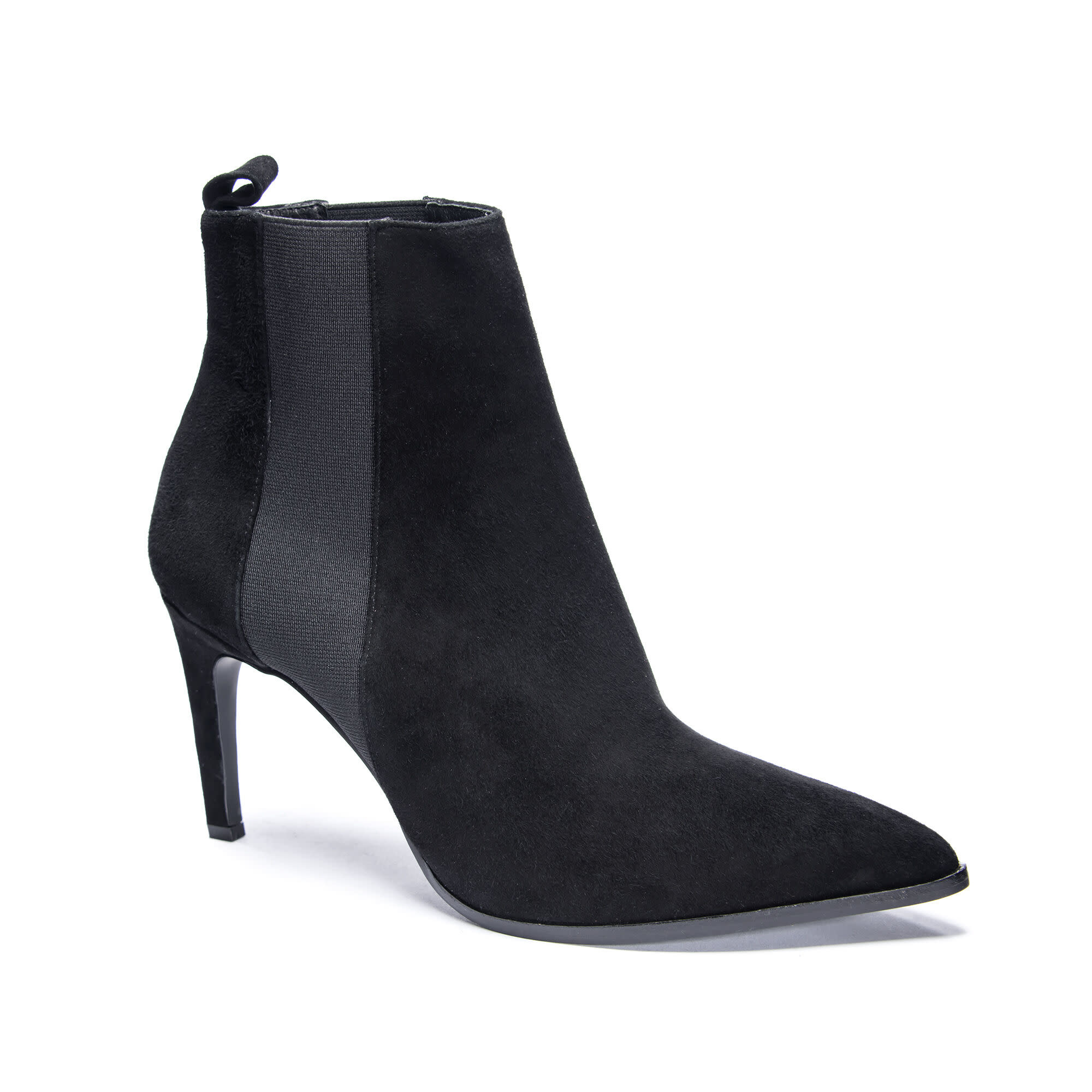 If you want to add an eye-catching flair to your outfits, the White Filip Bootie is a pair of casual and sleek white ankle boots with a low heel and stretch side panels for quick and easy wear anywhere you go. Compared to classic black booties, these white boots are sure to transform your outfit. Perfect to take your personal style to the next level!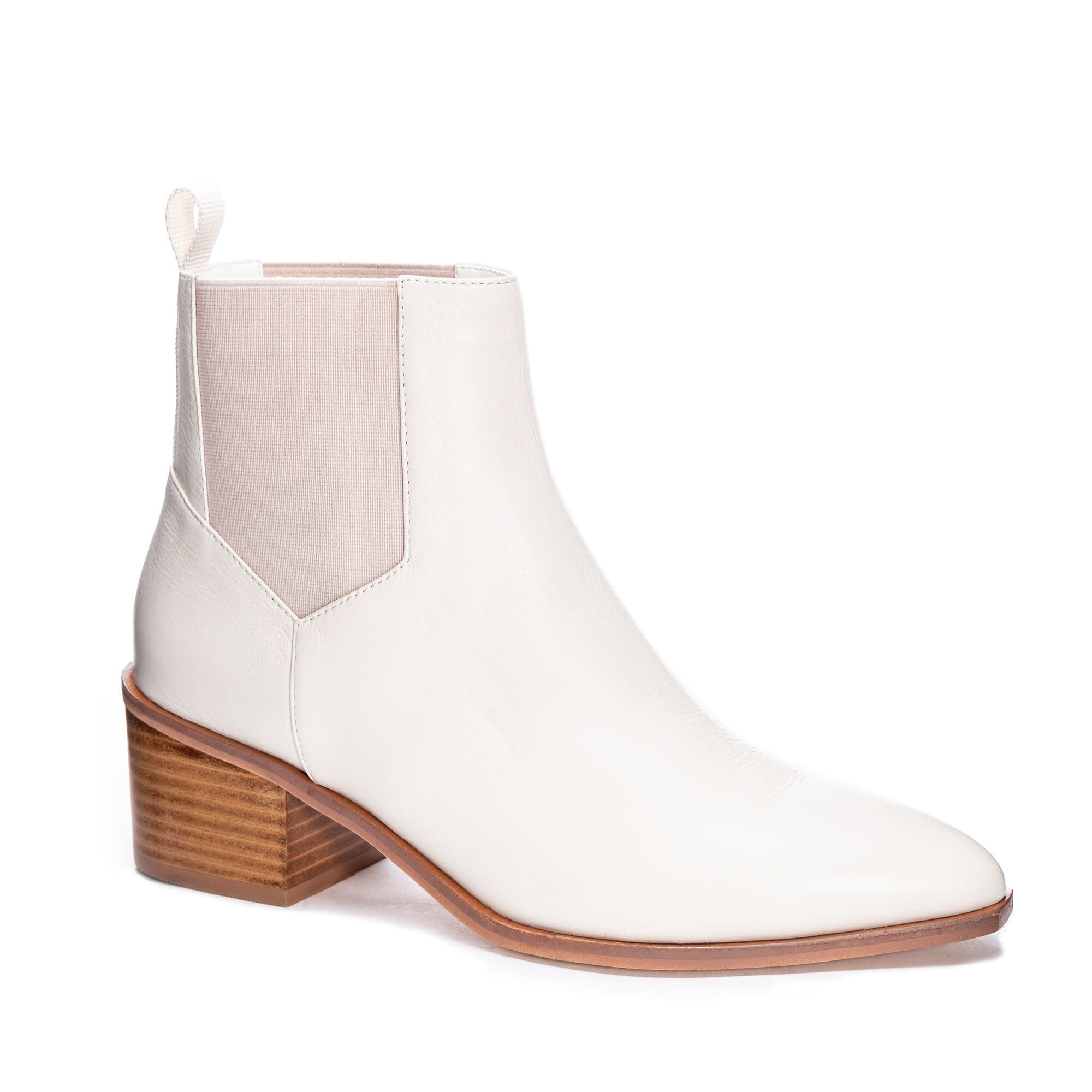 Born Ellendale Knee High Boots
From leggings to jeans, dresses to skirts, the Born Ellendale Knee High Boots works beautifully with any of your fall outfits! These classic women's boots feature sleek leather material with an inner side zipper. The chunky heels give you extra height and stability for all-day comfort.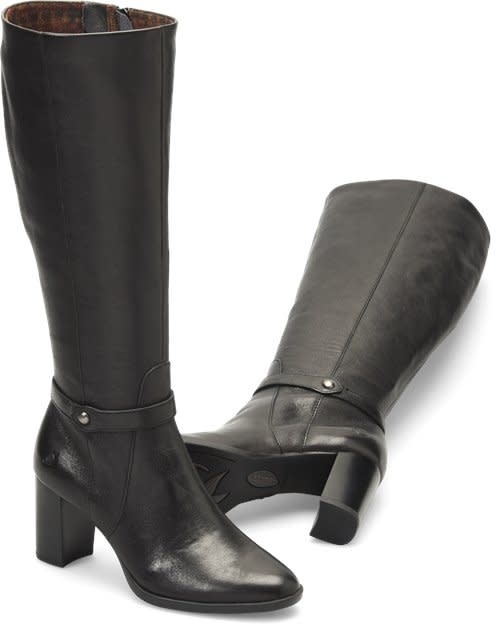 Coconuts by Matisse Lane Chunky Boot
Elevate your fall outfits with the Coconuts by Matisse Lane Chunky Boot! These ankle boots for women are made with high-quality, vegan-friendly faux leather material and feature an extra chunky heel to give you height and a modern look. The stretch panels on the sides allow you to simply slip these booties on for easy wear.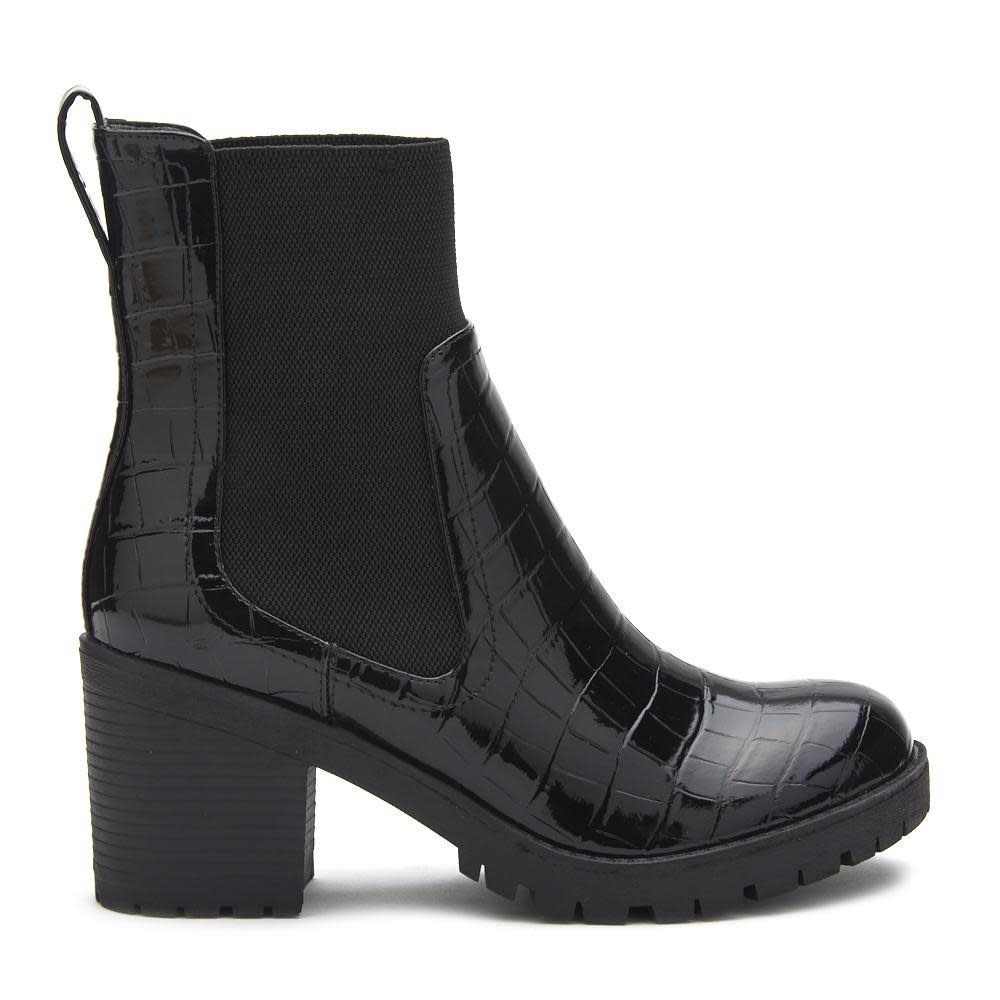 Sofft Sofft Sharnell II Lace-Up Suede Boot
Ideal for daytime wear and to pair with your favorite leggings and jeans, the Sofft Sofft Sharnell II Lace-Up Suede Boot feature a lace-up back with an inner side zipper. Made with genuine suede leather material, these knee-high women's boots are designed to last for many falls to come.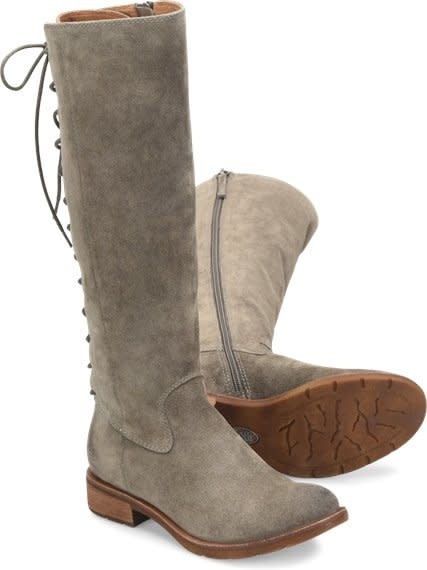 Give your outfit a bold flair with the Kork Ease Chandra Bootie! These women's leather ankle boots introduce a hint of animal print to your attire and give you a slight boost in height with its short heel.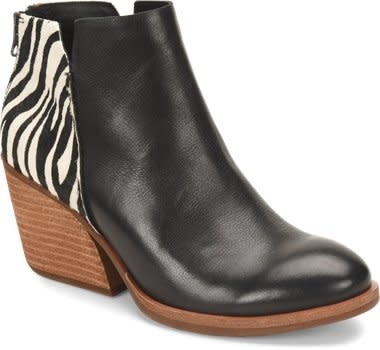 Other Honorable Shoe Mentions: 
Though they're not boots or booties, we thought these shoes deserve a place on our Ultimate Fall Fashion Guide: mules and flats! Slip into one our featured cozy fall mules or flats and give your boots a break: 
Slip into these beautiful Born Julianne Flats! Simple and sleek, these lovely women's leather flats have a dainty and chic look that's versatile enough to wear with any attire. Made from soft-finished, pliable leather material with suede lining, these durable, yet flexible, flats provide maximum all-day comfort and foot support without being constricting.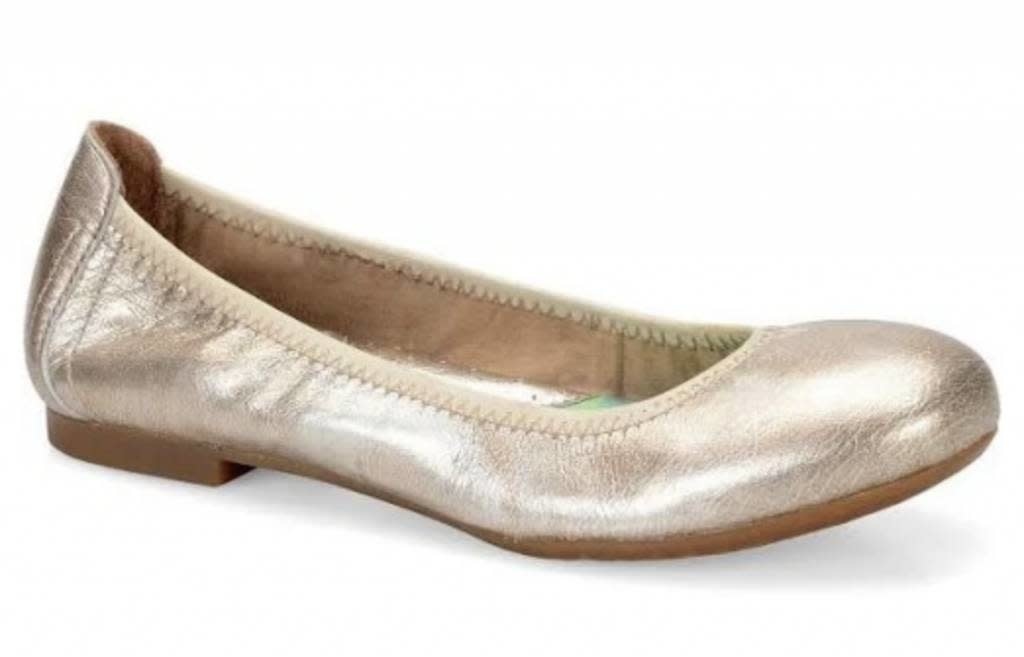 Give your fall outfits a sparkling touch with the 42 Gold Charmed Leather Mule! These flat mules have no heel and feature an extravagant metallic woven design. Made from genuine leather material, these mules provide long-lasting, comfortable wear. Pair with your favorite fall socks to keep you warm during the fall season, and wear these slip-on mules with your best shorts in the spring and summer. A versatile and transitional pair of women's shoes!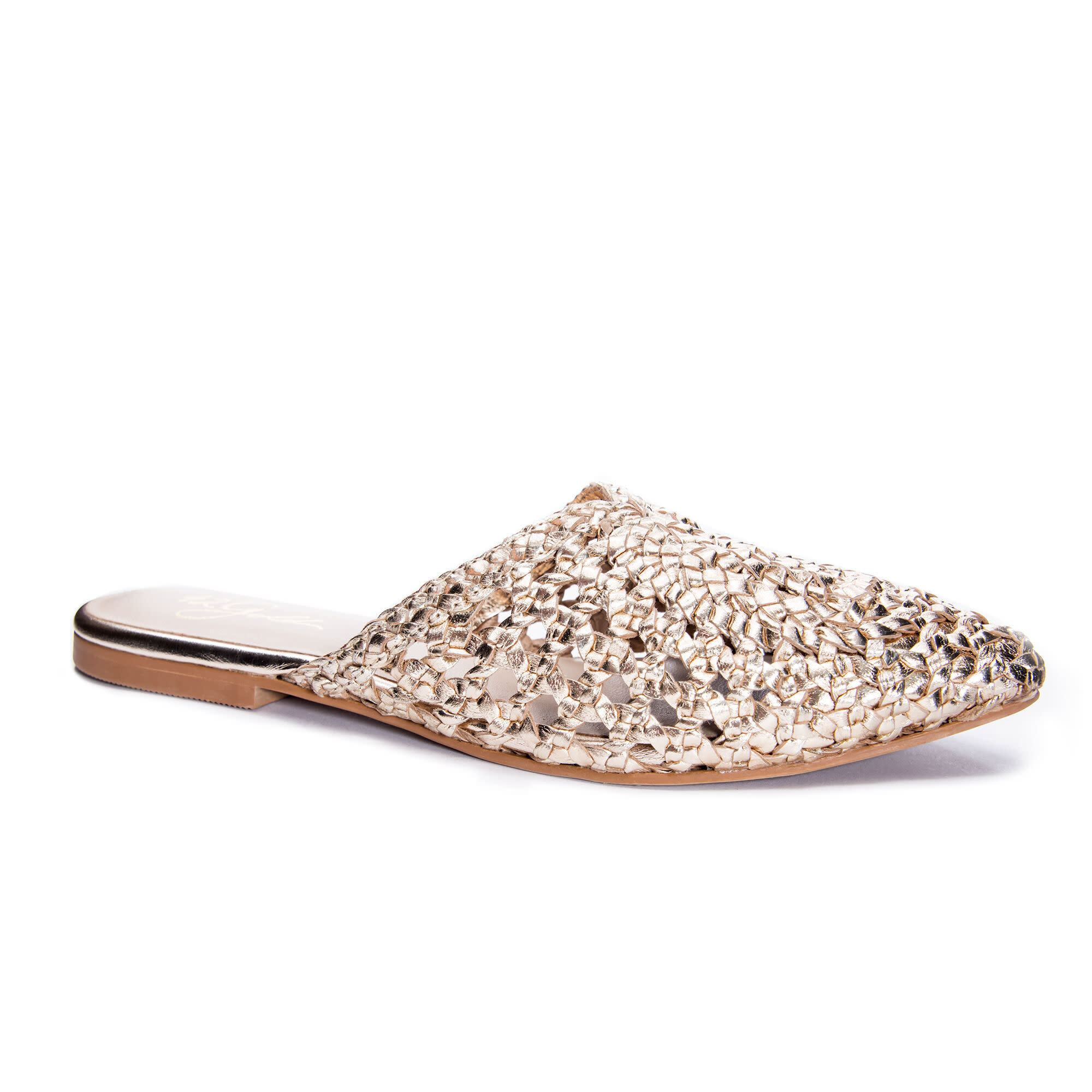 Look effortlessly chic and stylish when you're on the go with the Born Sebra Slip-On Flats! These ultra-trendy flats feature a fun leopard spot print that you can pair with any casual fall outfit or dress. Designed with stretch panels and durable rubber soles, these genuine leather flats provide comfortable wear and maximum all-day support.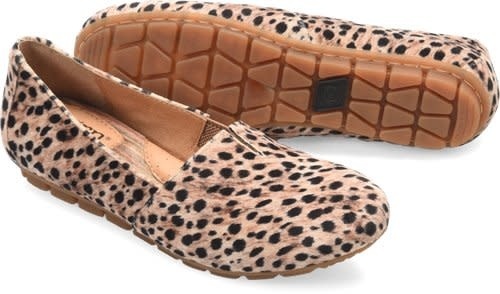 Trendy Fall Dresses for Women
Use feminine and trendy dresses as part of your fall wardrobe! Whether you're wearing a mini dress with stockings or going for a long-sleeved dress for the fall weather, Abraham's boutique gives you a wide range of options to choose from. You can even find transitional and timeless dresses that can go from fall to spring! Here is a sampling of what we offer in our boutique: 
Karlie Ditzy Floral Ruffle Dress
Classic and elegant, the Karlie Ditzy Floral Ruffle Dress features a country-chic style with an elaborate ruffle collar and tiered ruffle skirt hem. The billowy sleeves and intricate floral pattern add a vintage, yet stylish, flair. Pair with your best boots or white sneakers for a casual-chic look.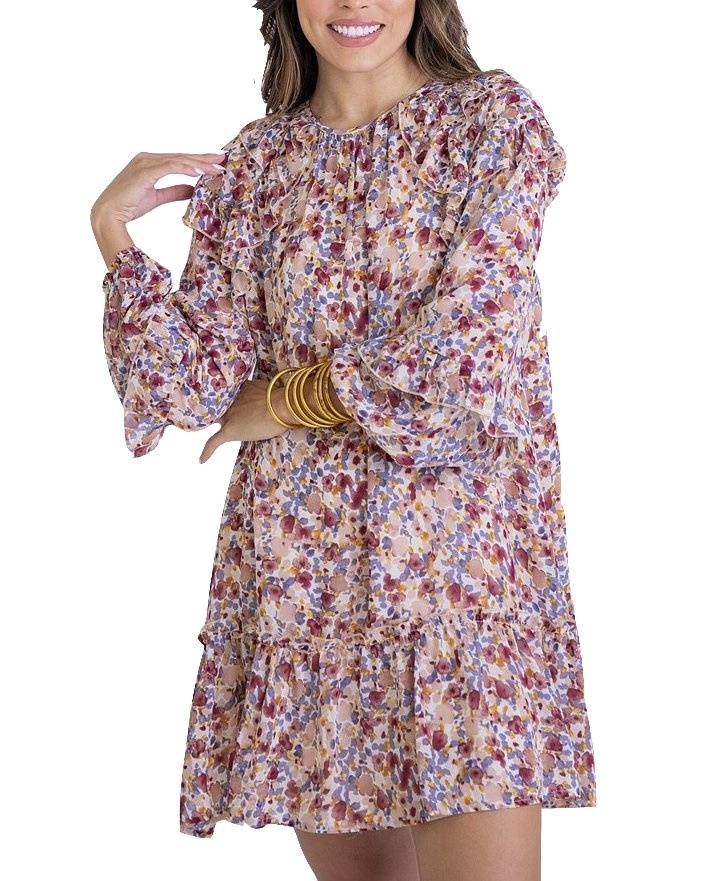 Tart Collections Natalie Dress 
Make the slinky Tart Collections Natalie Dress a part of your fall wardrobe! Perfect for formal occasions and date nights, this long-sleeved designer dress for women features a sleek and slim-fit with a side slit and a square neckline. Pair with your favorite choker or chain necklace for an elegant and chic look.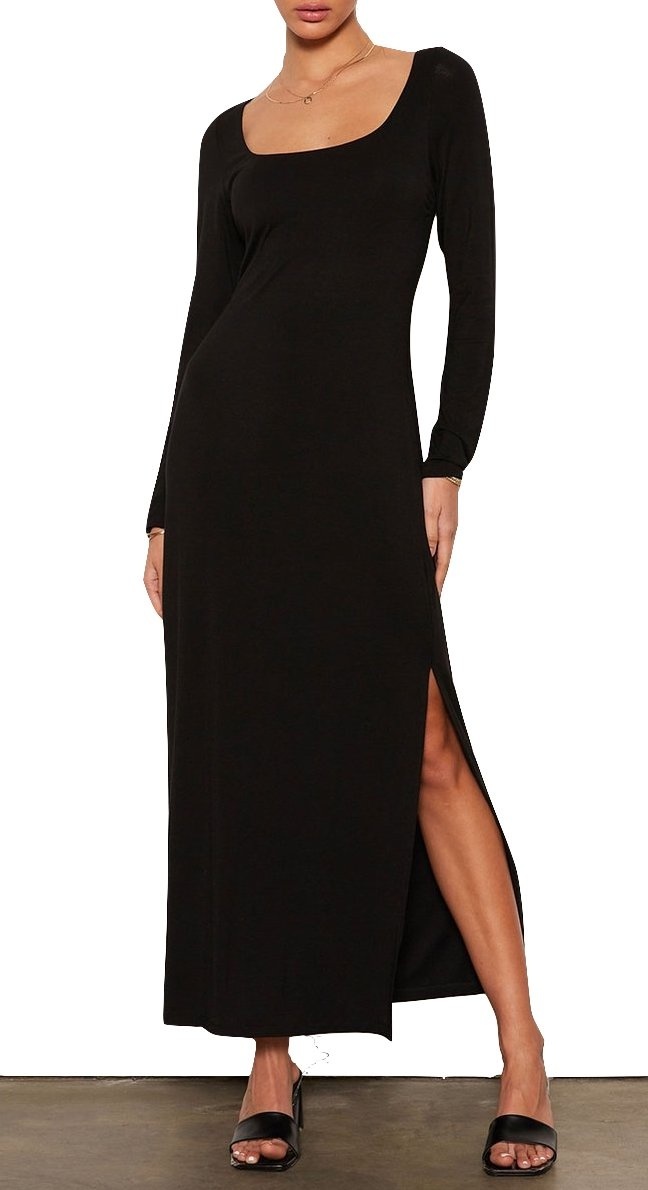 There's something about wearing leather in the fall season that fits flawlessly! The Itzel Faux Leather Dress is a sleeveless women's dress with a fitted design and pairs seamlessly with your best ankle booties or knee-high boots.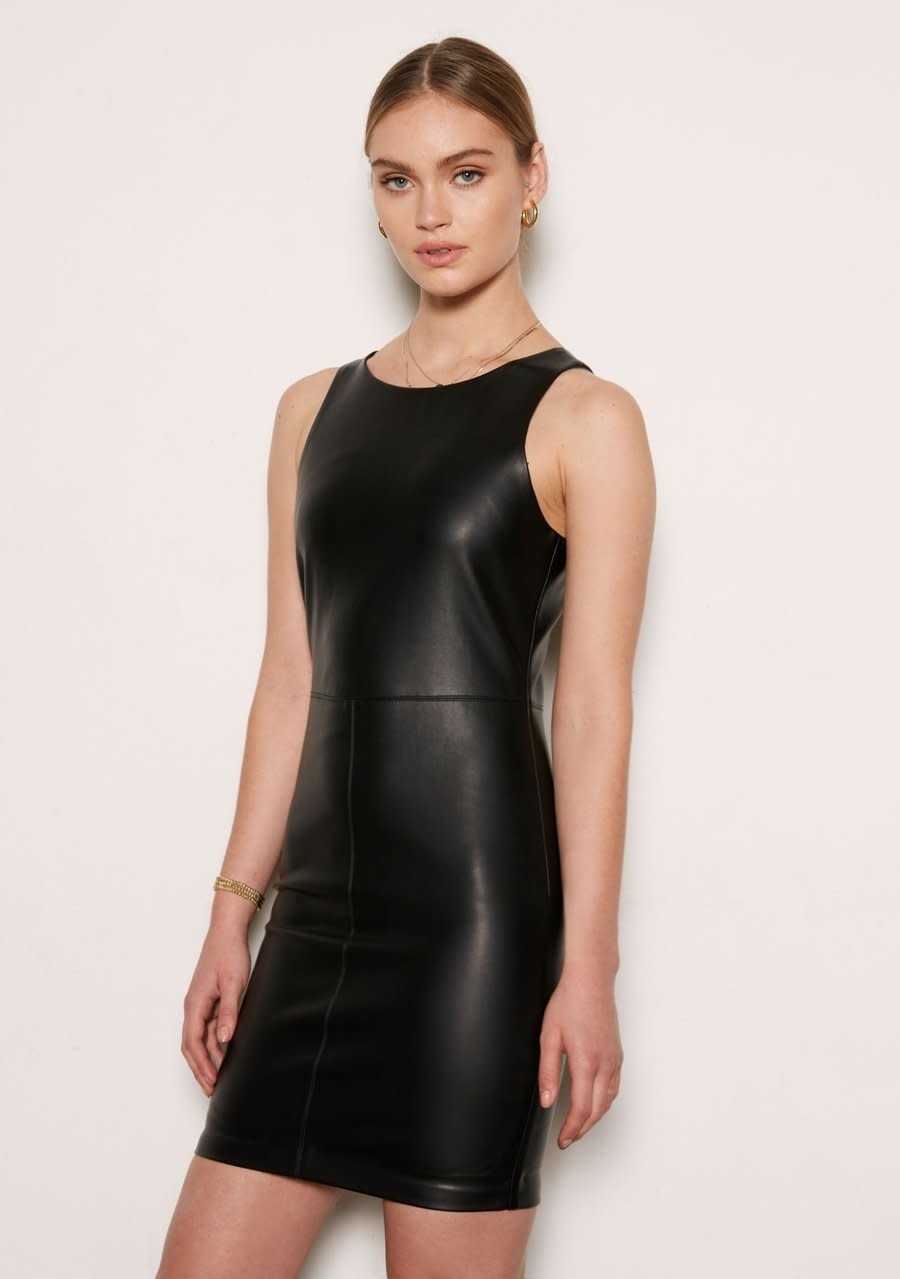 Be ready for any special event that comes your way with the Pinch Ruffle Dot Dress! This ultra-chic and feminine dress features flowy and sheer ¾ sleeves with ruffle cuffs and has a slouchy top half with a split neckline. The tiered ruffled skirt is emphasized with a stretchy waistband. Perfect to wear as a daytime or evening dress!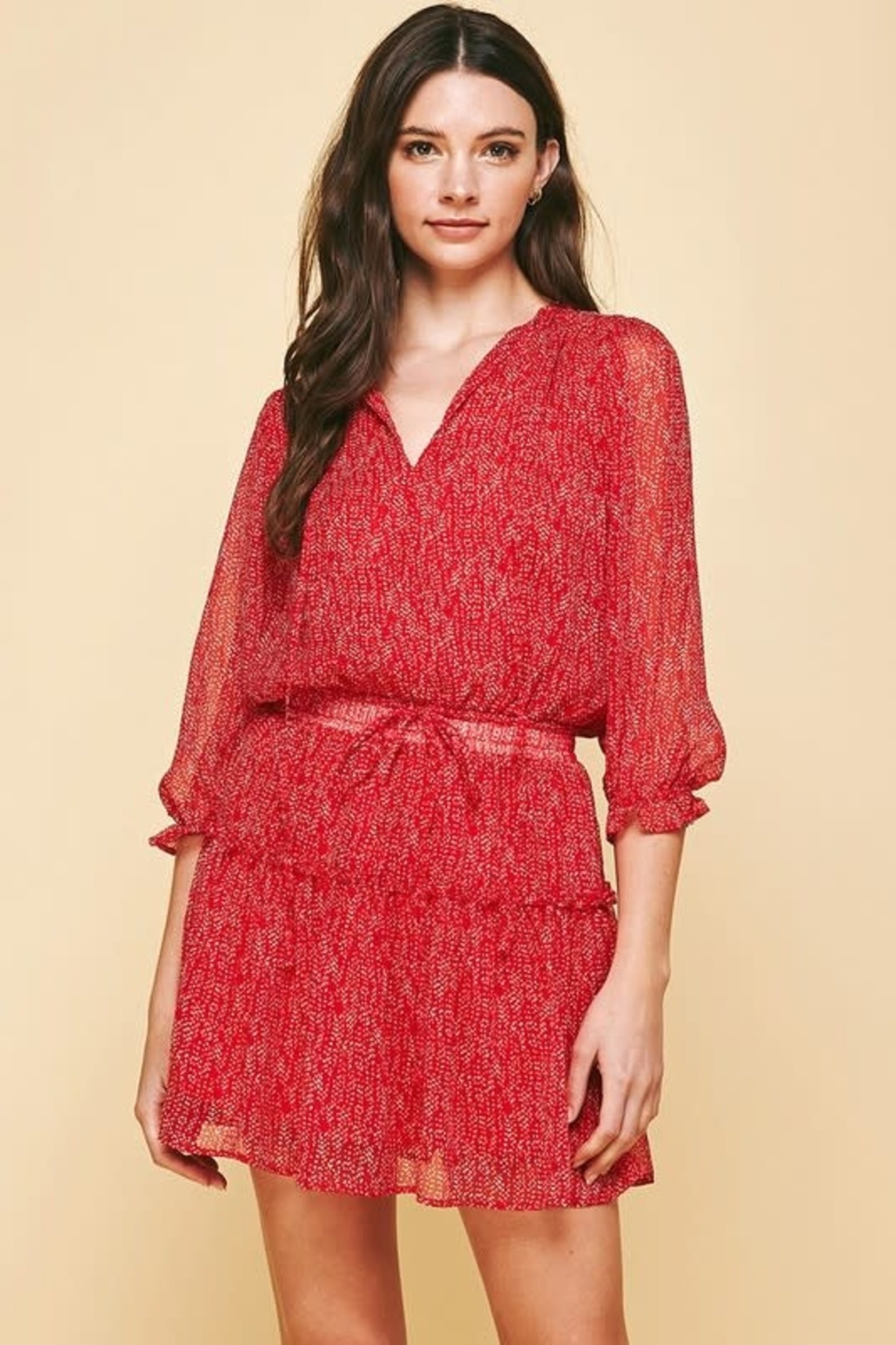 Perfect for the office or for special occasions, the Scapa Long Sleeve Dress features a timelessly sophisticated and chic style with a flattering straight boxy style and long sleeves. Piped lines add detail and dimension to the dress to turn it into a more fashionable black dress.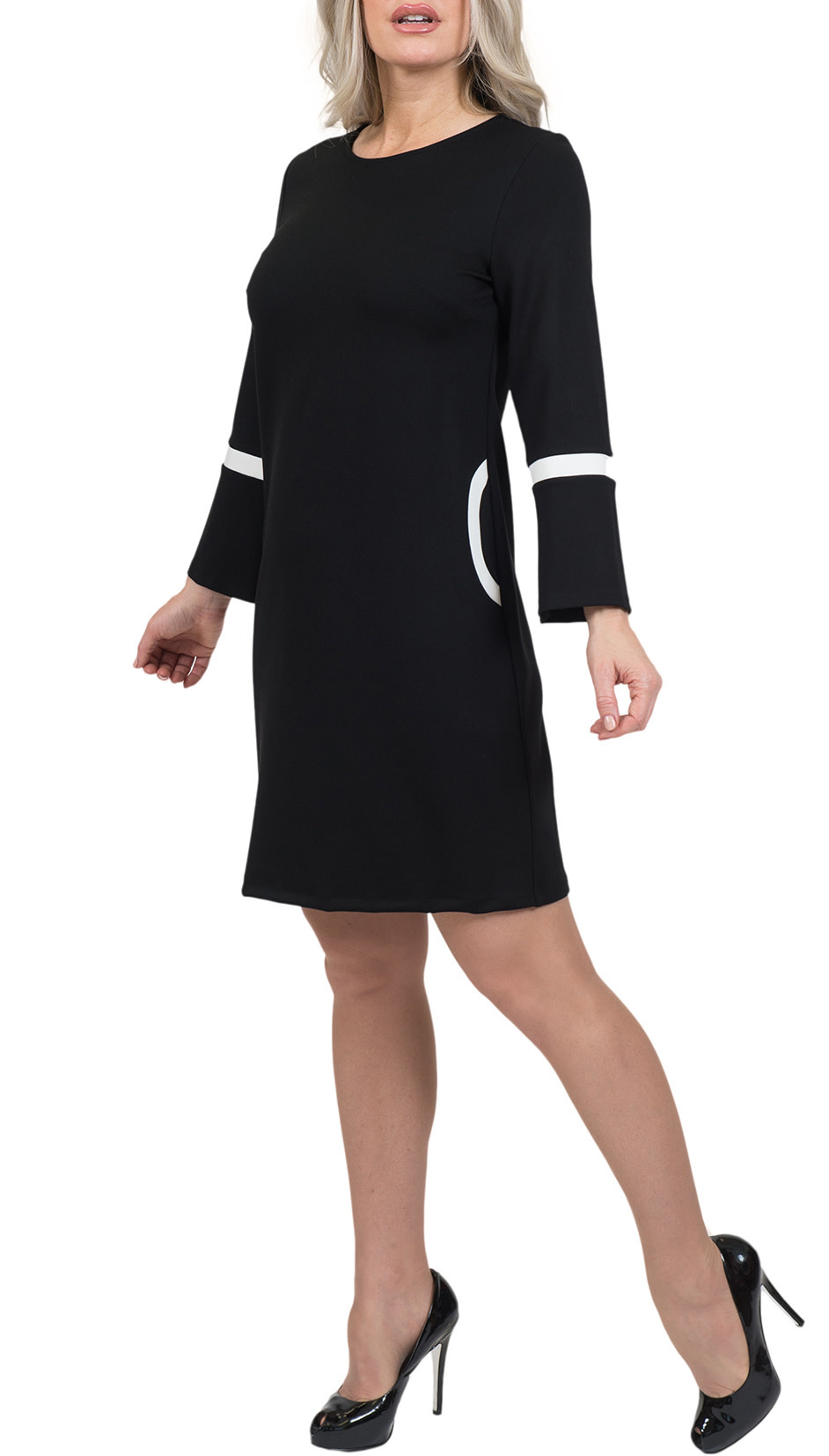 Be bold with your fashion statement with the Tart Collections Massie Dress! This boxy designer dress for women boasts a stunning desert snakeskin print and long sleeves, making it a wild addition to bring to your fall wardrobe. This snakeskin dress hits above the knee and can be worn with your favorite knee-high fall boots or ankle booties.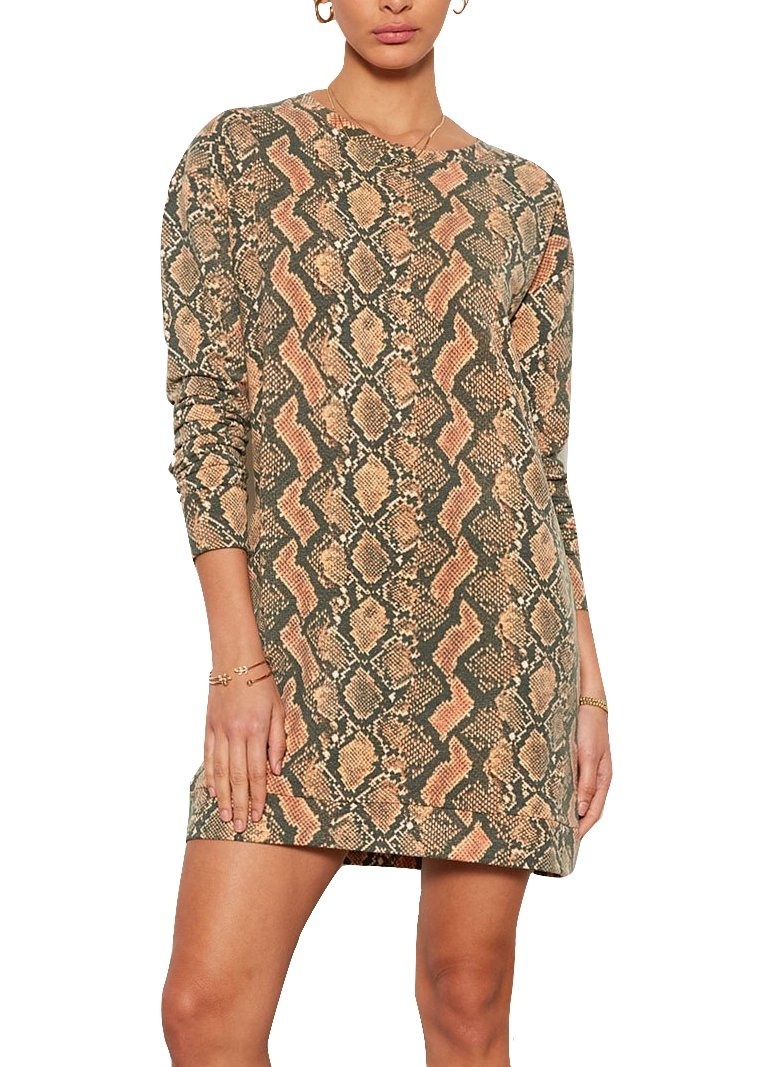 Karlie Floral Poplin V-Neck Maxi Dress
Covered in big, bold burgundy flowers, the Karlie Floral Poplin V-Neck Maxi Dress gives you an eye-catching style for fall and features elbow-length sleeves and a ruffle hem for a feminine flair. An easy and stylish one-and-done outfit you can wear for any occasion!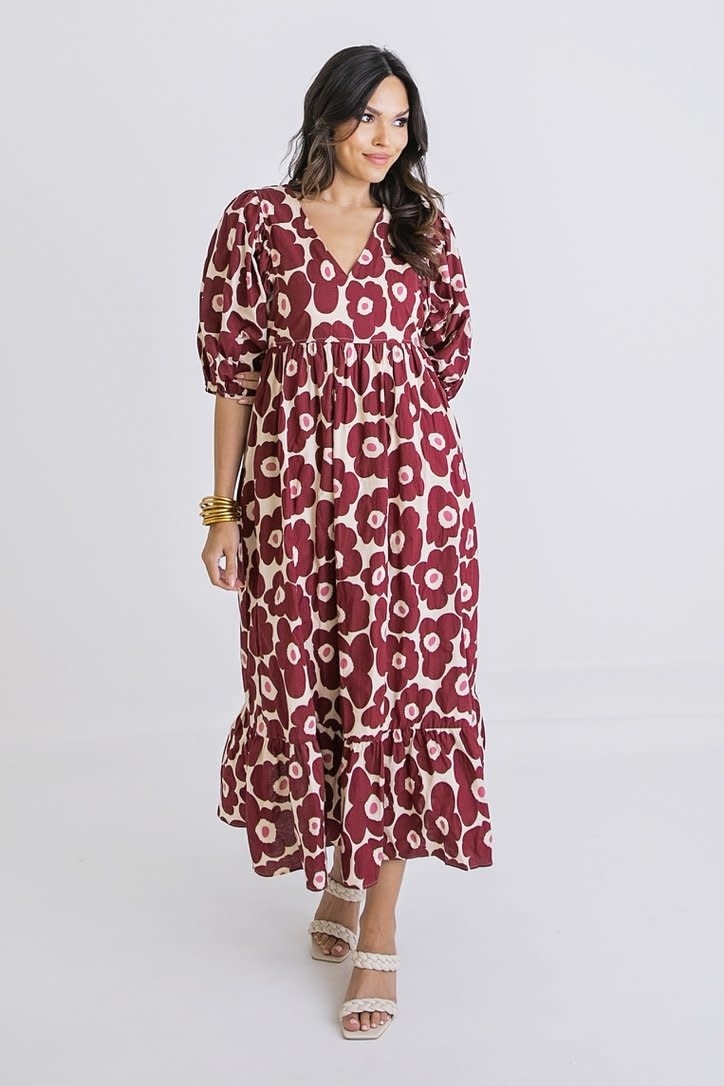 THML Printed Puff Flutter Sleeve Dress
Elevate your style with the THML Printed Puff Flutter Sleeve Dress! This mod dress for women comes in a boxy fit with colorful spots and a vibrant red color. The elaborate ruffled puff sleeves add an avant-garde flair to this dress, making it a stylish piece to wear for any occasion.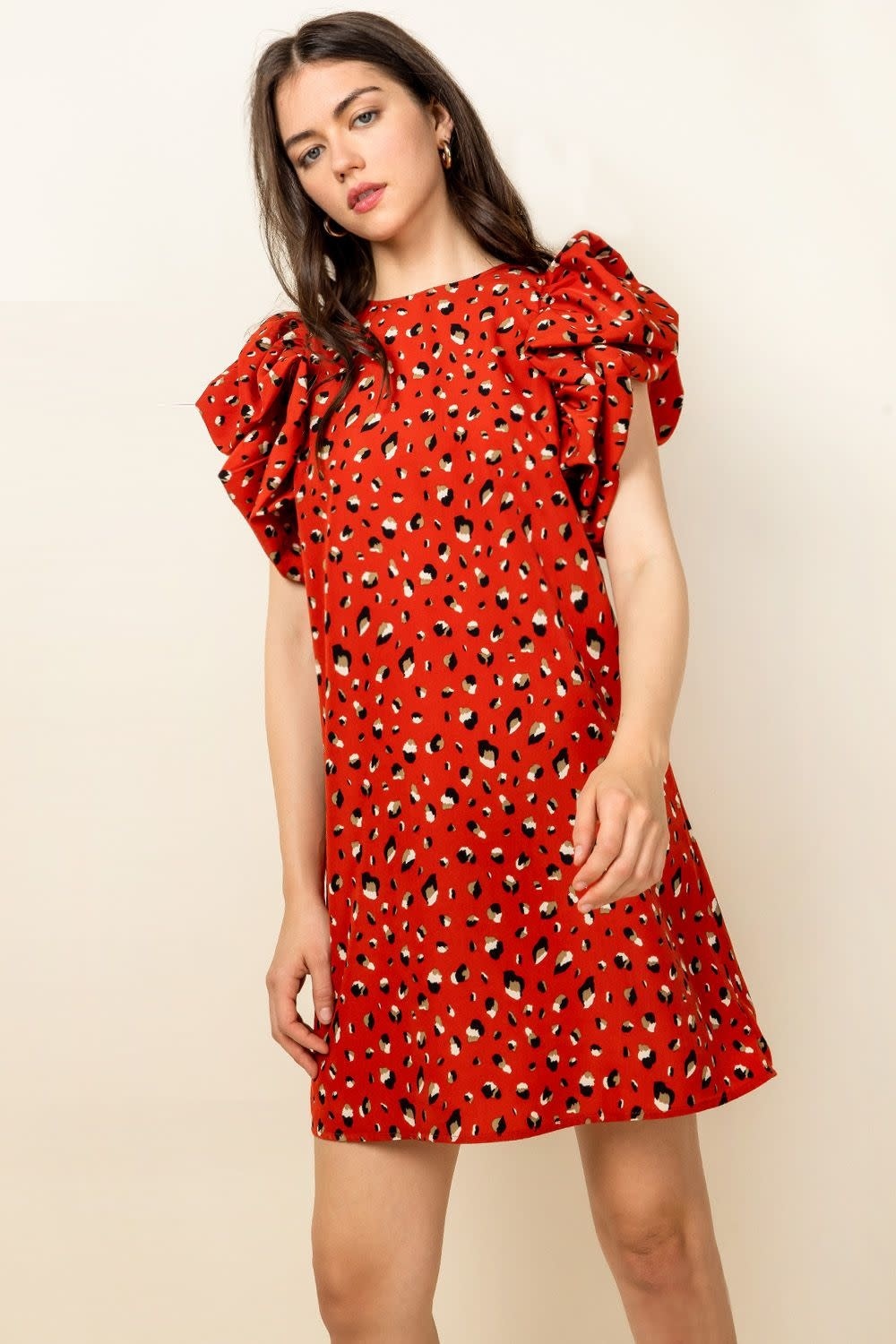 Here's another snake print dress we couldn't resist adding to our guide! This fun and flirty snakeskin pattern mini dress for women features a flowy and elegant look with dolman-style sleeves and a V neckline. Dress it up with boutique jewelry and heels or boots, or go for a more casual-chic look with flats or sneakers.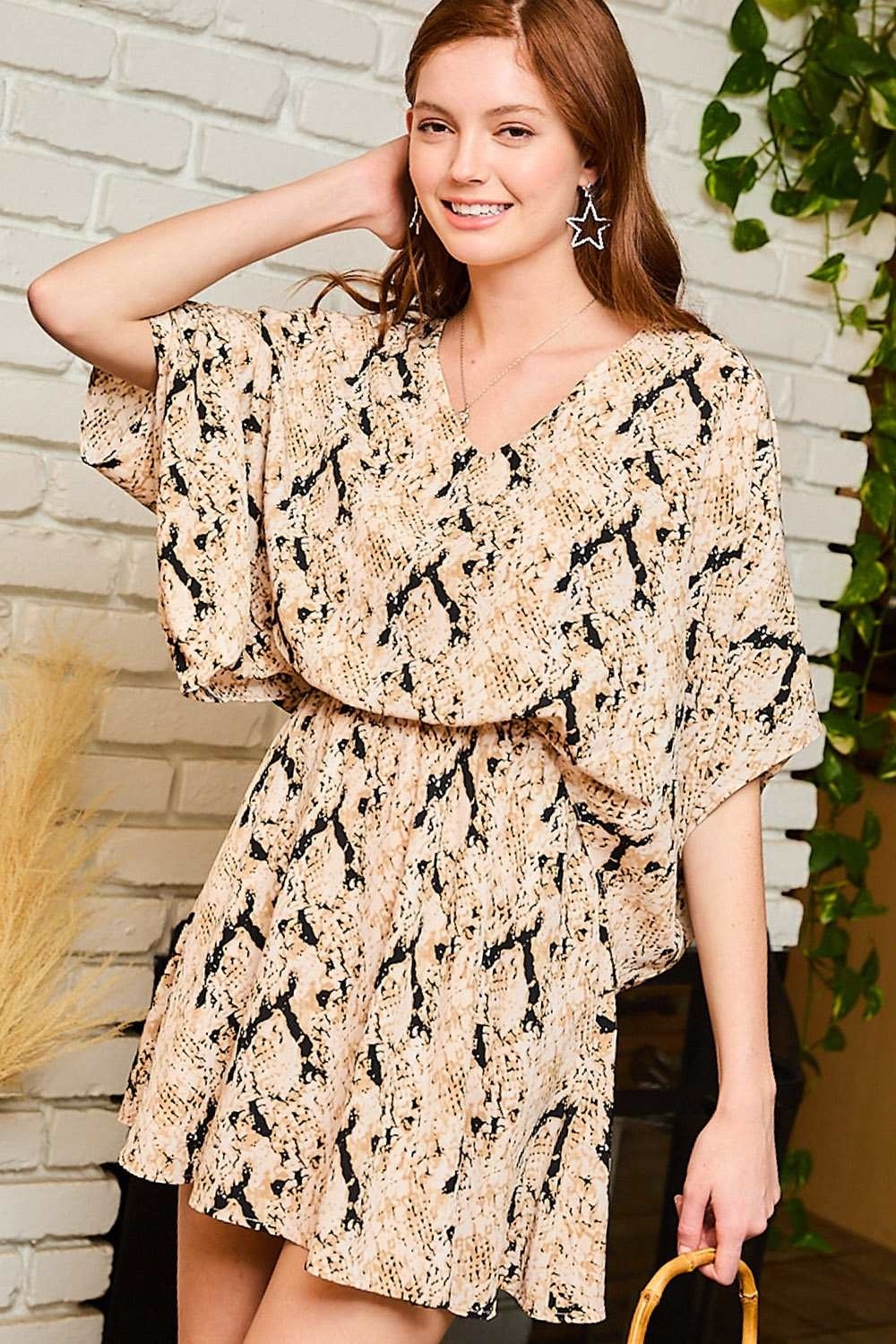 Other Chic Honorable Mentions
Although dresses are a woman's best friend for effortlessly fashionable attire, we also wanted to mention alternatives to dresses for days when a dress doesn't satisfy your inner stylist. Jumpsuits and rompers can also open up your wardrobe to even more styles and fashion statements. These versatile pieces can be layered with your favorite cardigans, jackets or sweaters for the colder fall season, and you can transition into spring and summer with jumpsuits and rompers! For rompers specifically, you can even wear stockings or thigh-high socks with boots or sneakers for a fun and stylish ensemble. 
Tart Collections Valencia Jumpsuit 
Enjoy stylin' with the Tart Collections Valencia Jumpsuit! This sleeveless women's jumpsuit features a trendy and elevated tie-dye swirl pattern and has a wrap-like top with a waistband tie and wide-leg pants. Wear with your favorite boots or heels and wear your best cardigan or leather jacket over the jumpsuit for a fall look.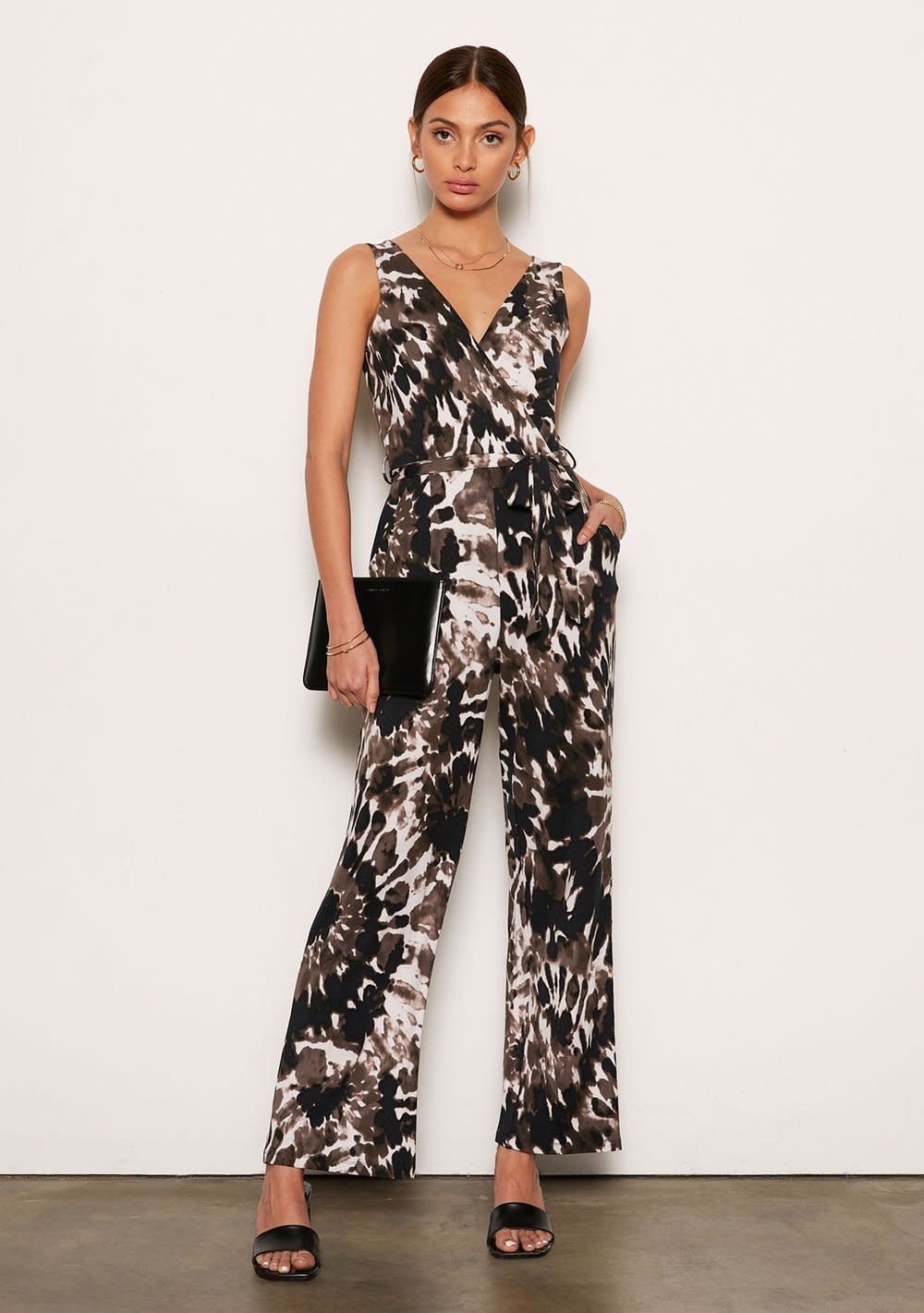 Another one of our favorite timelessly chic jumpsuits from our exclusive collection! The Jackelyn Jumpsuit is a strapless tube top jumpsuit with flowy jogger-style pants with slim-fit ankle cuffs. This super trendy women's jumpsuit can be both a summer and fall wardrobe essential. For fall, you can dress it up with a leather jacket for an edgy look, or go with a pair of boots and a sweet and chic cardigan to layer on the warmth without sacrificing your unique fashion statement.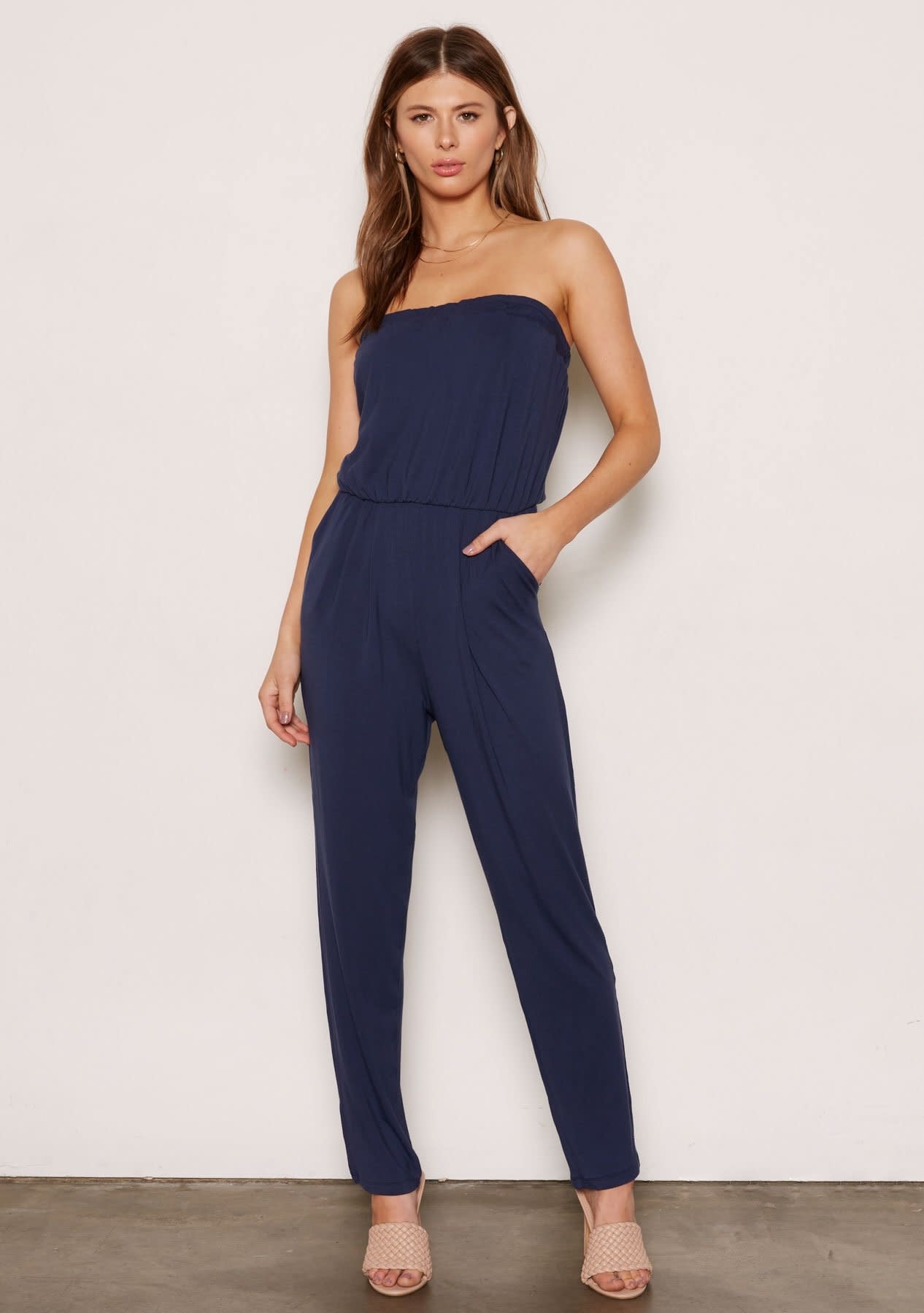 Tyche Soft Satin Choker Neck Jumpsuit 
For special occasions and date nights, keep the Tyche Soft Satin Choker Jumpsuit in your closet when you need a quick one-and-done chic outfit! This halter-style jumpsuit features a peep-hole on the front with a choker neck and wide-leg pants. Though it may look like a summery jumpsuit, you can wear it during the fall with a luxurious coat layered with a sleek cardigan or light jacket.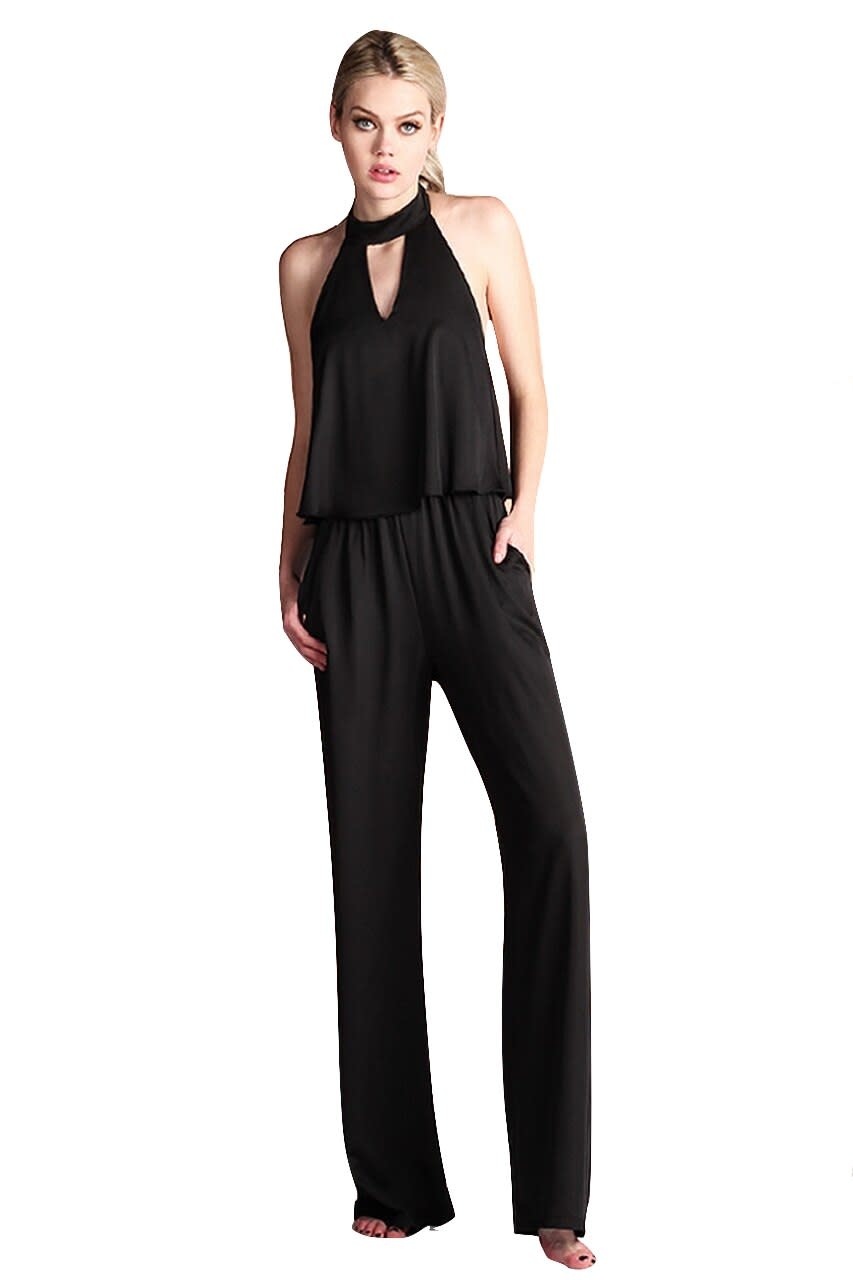 Stylish & Versatile Fall Tops, Blouses, and Knits
Store away your spring tees and summer camis and let the fall tops and blouses dominate your wardrobe! At Abraham's boutique, we showcase a large selection of flattering and stylish tops to help you build your best fall outfits every year. Take a look at some of what we offer! We hope these tops give you ideas for your fall wardrobe: 
Even your casual attire can look extra stylish with the Scapa Printed Piped Top! This ¾ sleeve women's top features an all-over leopard spot pattern and red piping on the sleeves for an athleisure and chic appeal. For a matching set, pair this top with the Scapa Piped Pants, which are straight-leg athletic pants with leopard print and red piped lines on the side.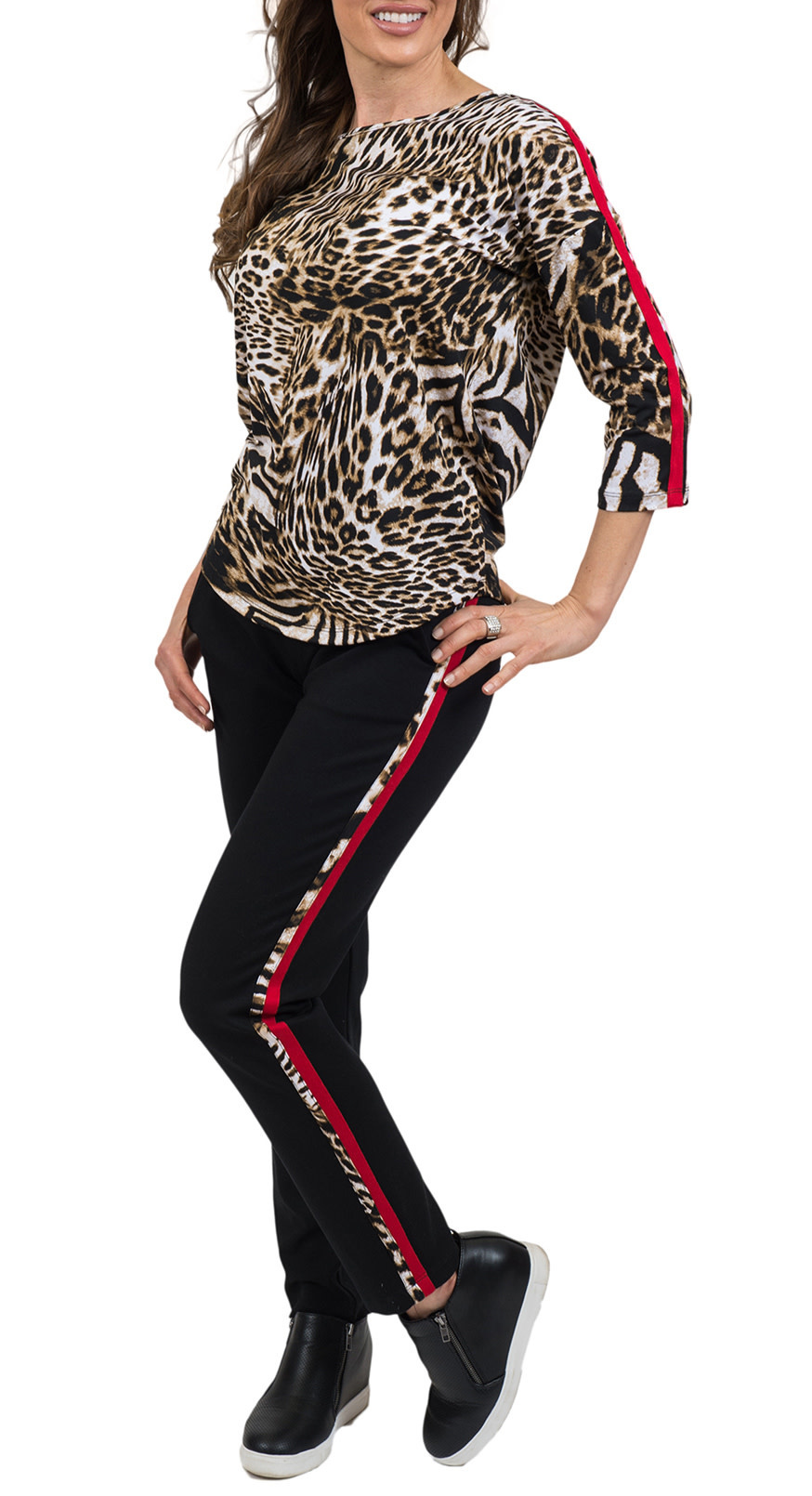 Available in a striking burgundy red color, the Jodifl Boxy Tunic Top makes a stylish staple for your fall wardrobe. You can wear this oversized, short-sleeved tunic with your favorite leggings or jeans and pair your outfit with boots for a classic fall look.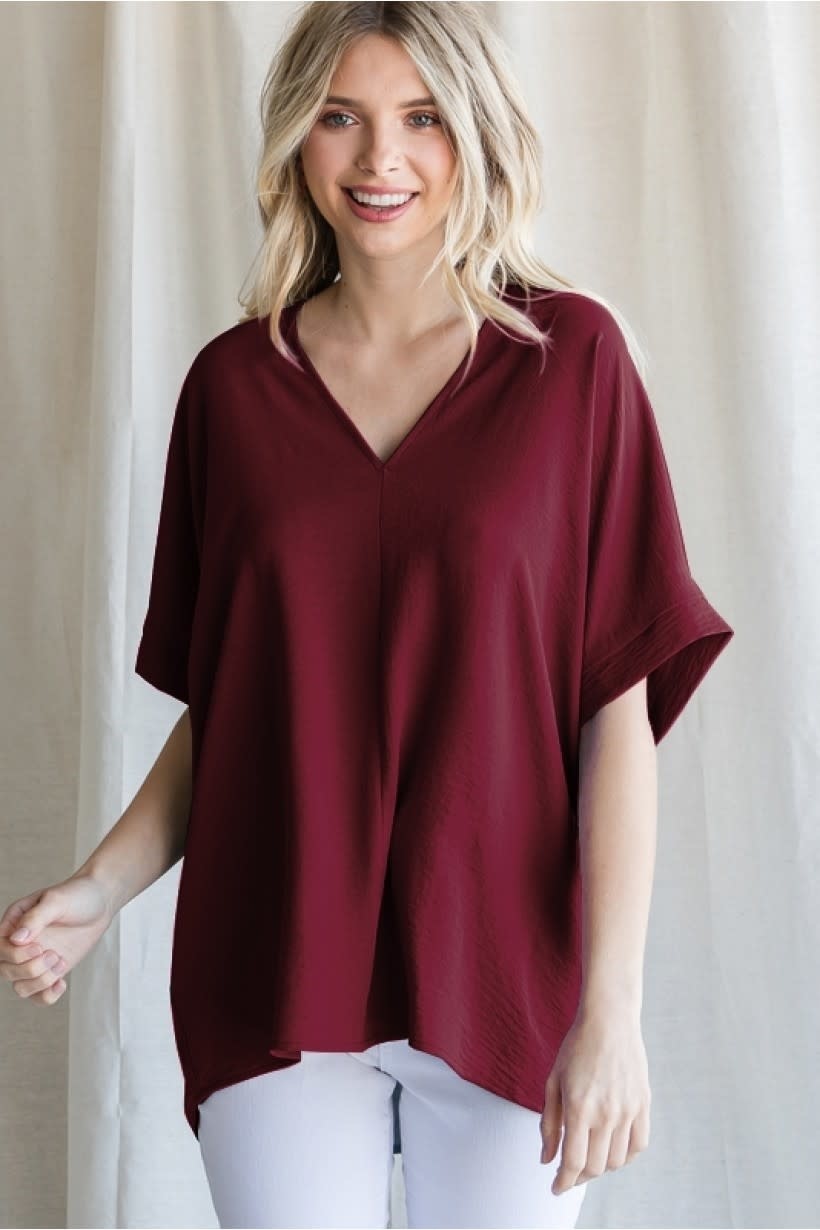 Tart Collections Alexa Abstract Top
Transform your attire with a modern flair with the Tart Collections Alexa Abstract Top! This sleeveless women's top features a turtleneck design and a spectacular inky tie-dye pattern all over. Wear with your favorite blazer, cardigan or jacket to complete your fall outfit.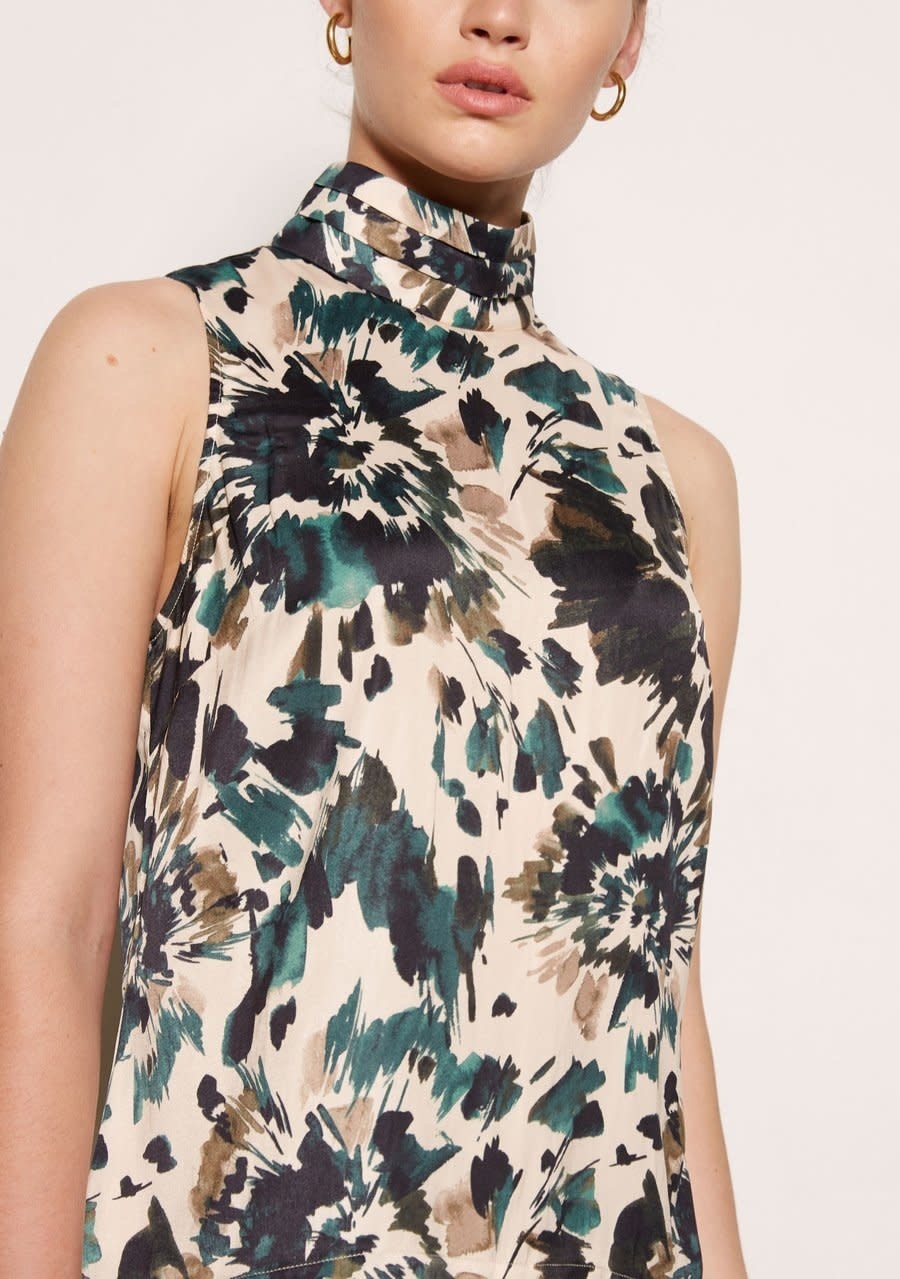 Lysse Printed Schiffer Button-Down Shirt 
Bring a modern, sophisticated touch to your fall wardrobe with the Lysse Printed Schiffer Button-Down Shirt. Designed with an artistic animal print pattern, this classic women's dress shirt features a traditional button-down look - collar, cuffs, and all. The relaxed fit allows you to either tuck it in or let it all hang loose. Pair with leggings, skinny jeans or dress pants for an easy-chic look.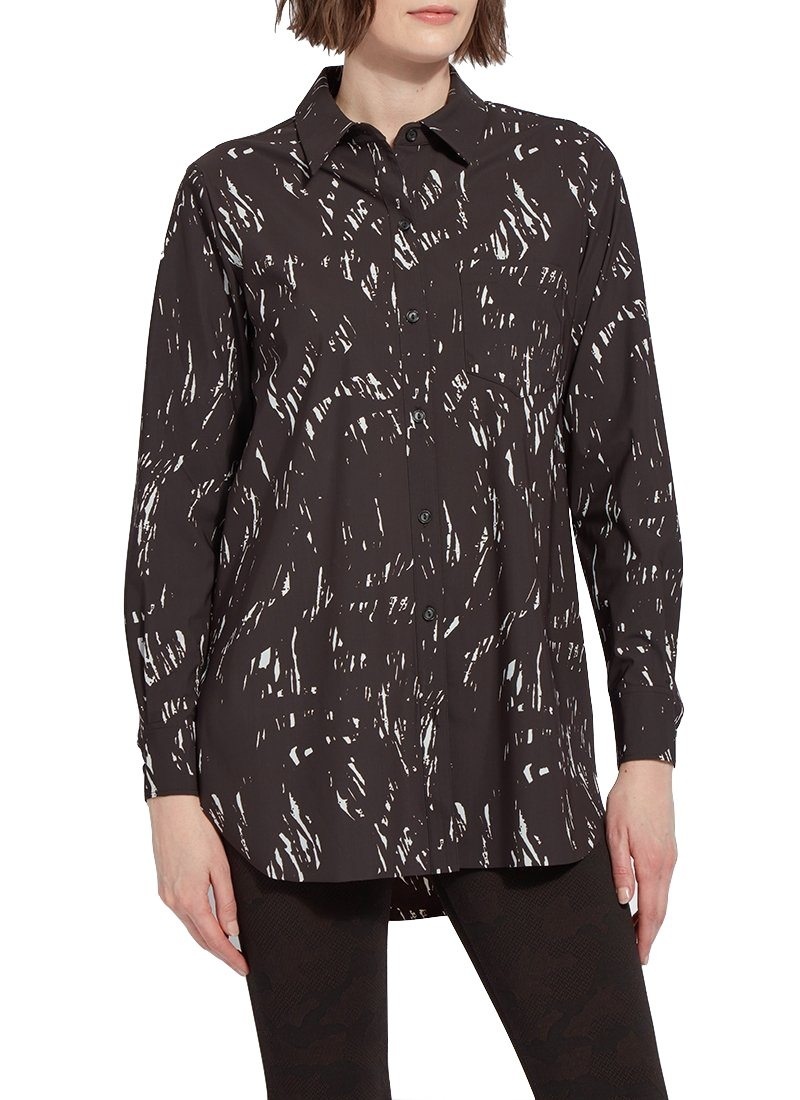 Karen Kane Shirred Sleeve Turtleneck 
Make a bold fashion statement with the Karen Kane Shirred Sleeve Turtleneck! This long-sleeved top takes your fall outfit to a whole new level of fashion with its throwback puff shoulder sleeves and elaborate snakeskin pattern.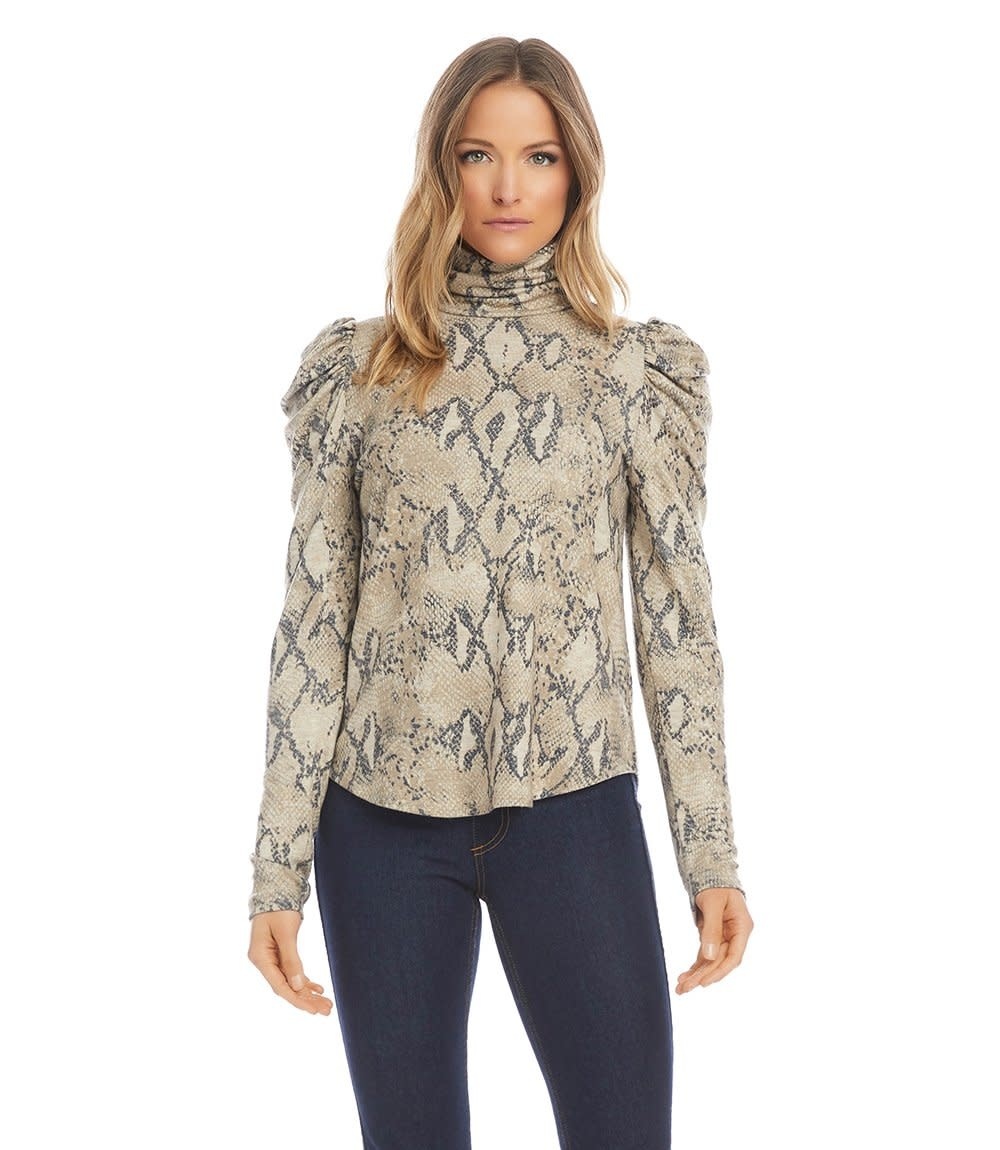 Dainty and casual, the Ivy Jane Smocked Top is a short-sleeved button-up shirt with a smocked texture and an all-over embroidery pattern. You can layer this top with a cardigan or jacket for your fall fashion ensemble. The neutral color of the shirt and the bright orange embroidery has a very fall-esque look to it!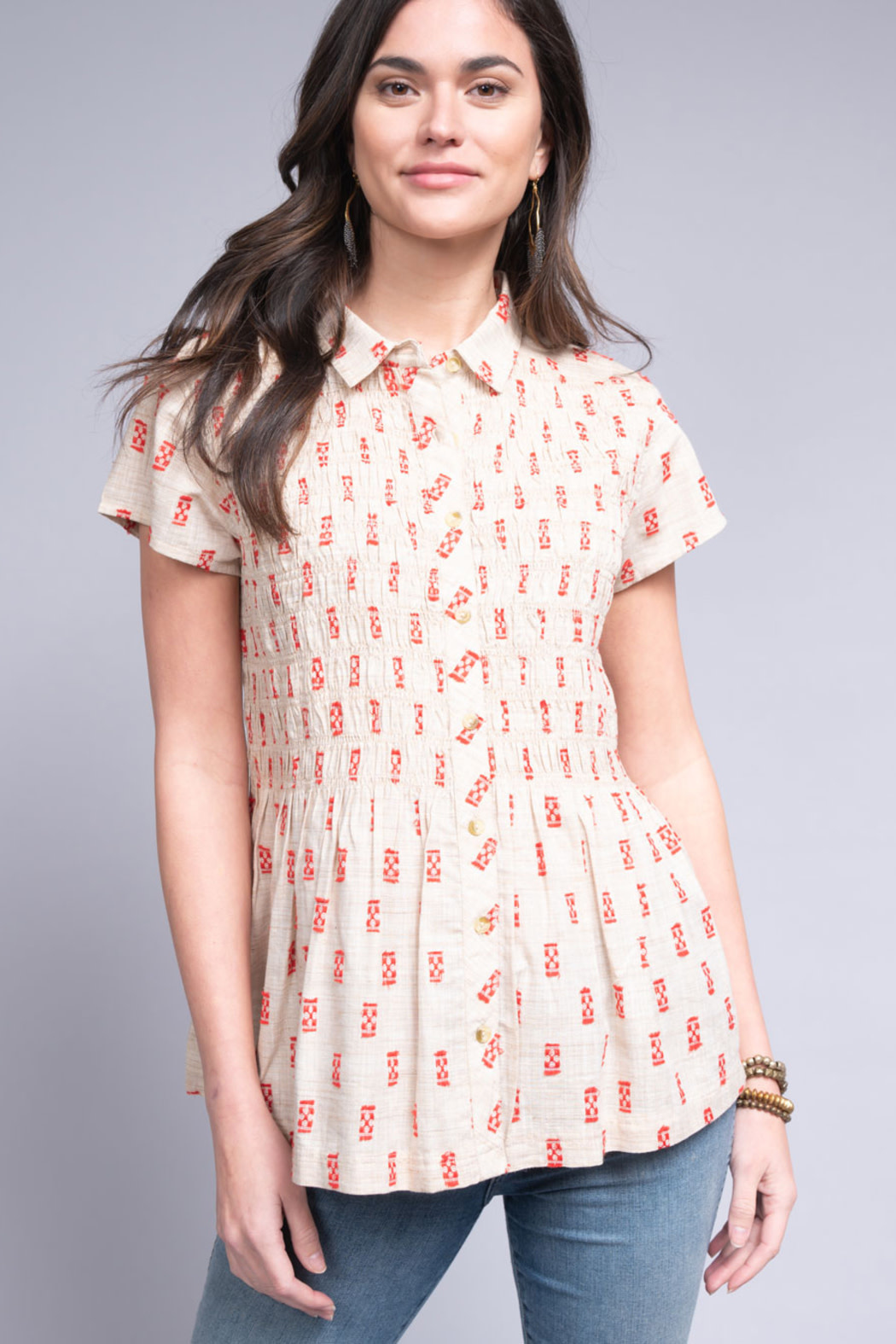 Celebrate the autumn season with the stunning Sister Mary Samantha Top! This chic peasant-style top for women features an intricate and vibrant floral embroidery pattern and ¾ open sleeves with embroidered hems.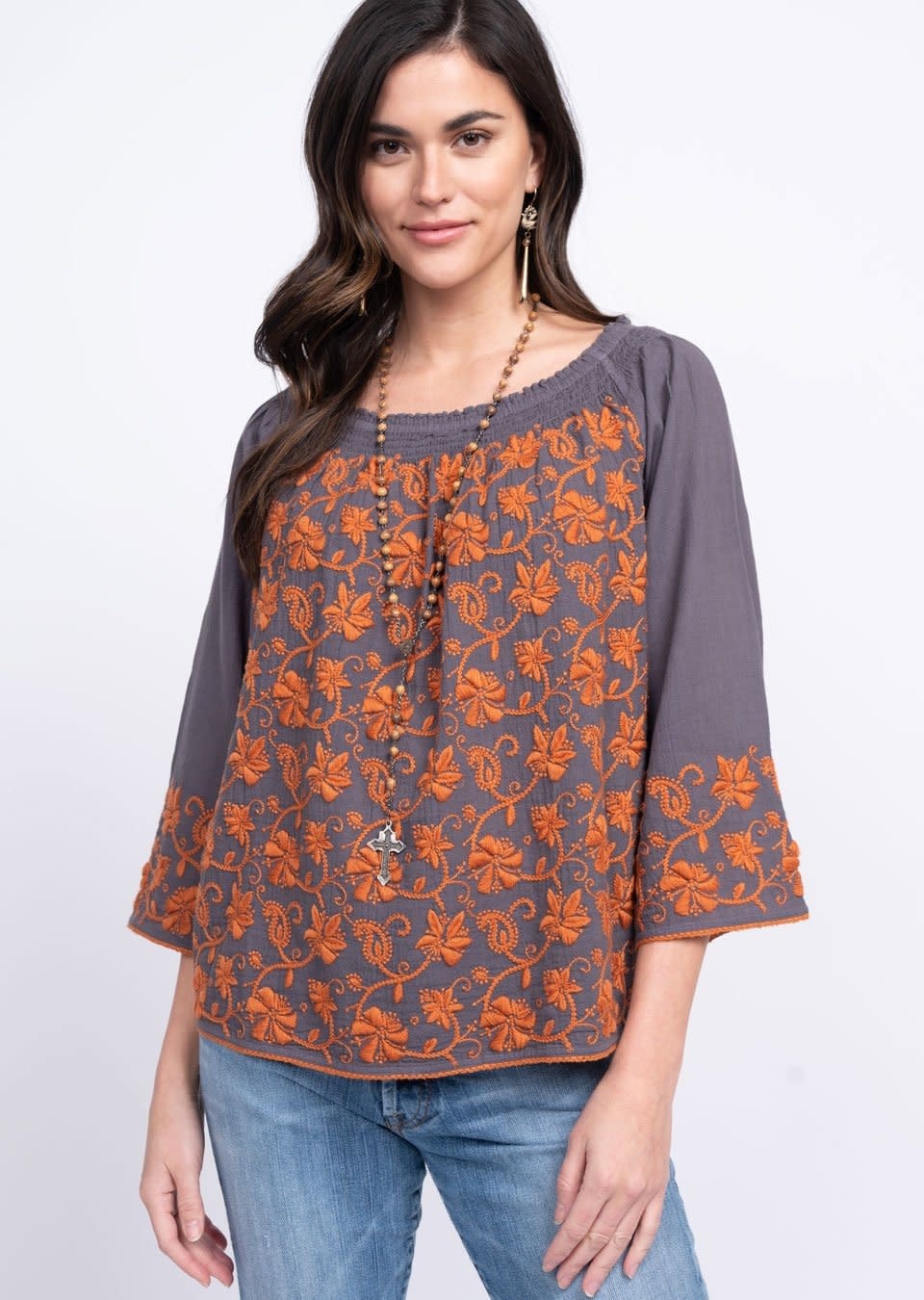 Slip into an effortlessly chic and cozy look with the Kerisma Ryu Lin Turtleneck! This luxury sweater top for women is designed with a relaxed fit and features fitted cuffs. The turtleneck gives you extra coverage and warmth - perfect to pair with your favorite fall jackets.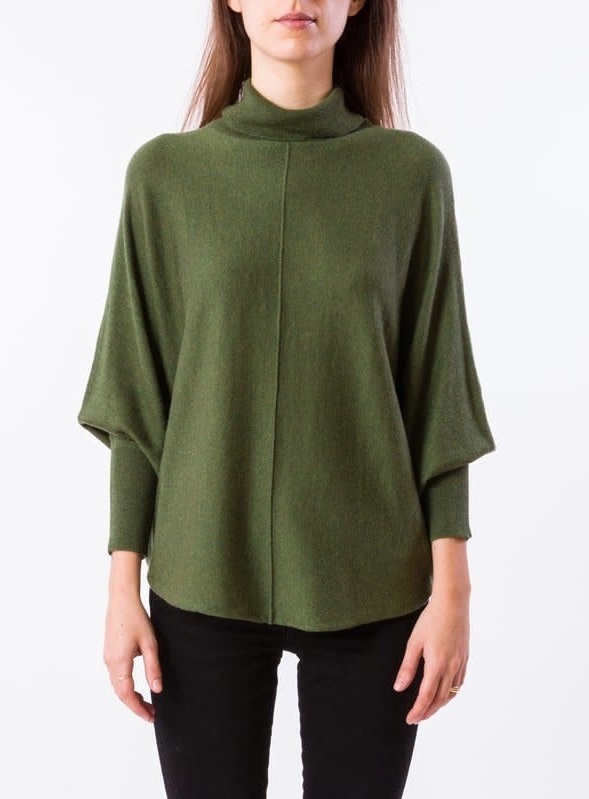 It's the season to bring out your long-sleeved tops and knit blouses, but why not add a new number to your wardrobe as well with the Token Pull Over Top? With a shimmering sheen and a sleek, stylish look, this stunning relaxed-fit women's tunic top can be dressed up or down for any occasion. Available in a warm Copper brown color and a timeless White Chocolate tone.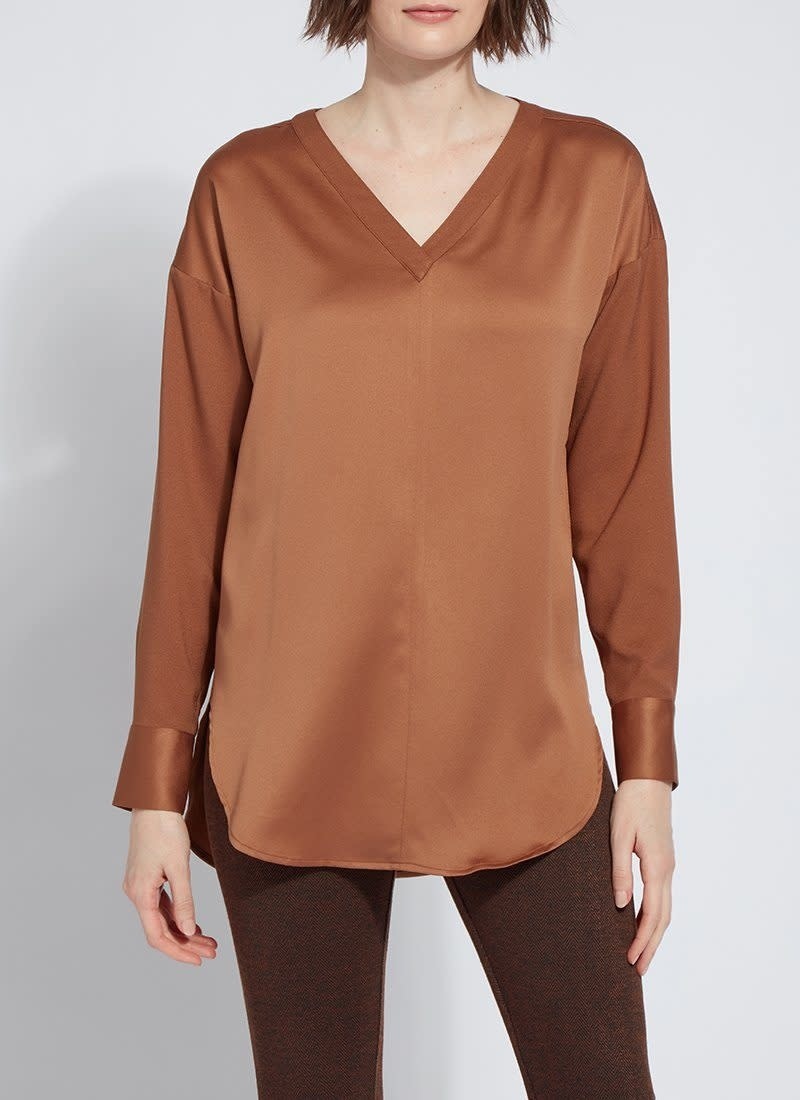 Karen Kane Toile Print Peasant Top 
Perfect for both spring and fall, the Karen Kane Toile Print Peasant Top is a beautiful women's blouse with an elegant style featuring billowy balloon sleeves and a flowy look. The delicate and elaborate floral pattern enhances the style of this lovely top.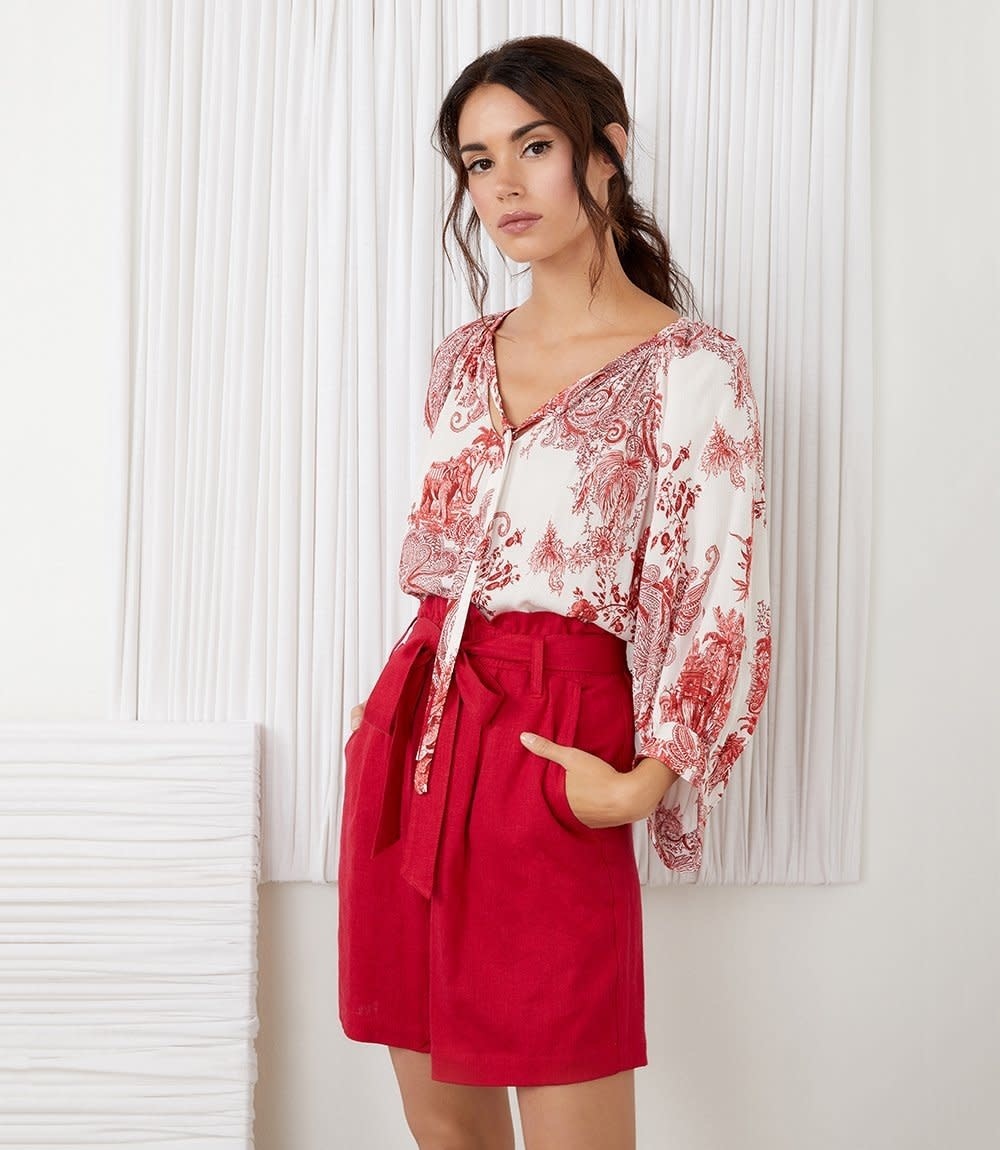 Build up your everyday fall wardrobe with chic and trendy tops like the BB Dakota Girl Next Door Top! This women's designer knit top has elbow-length puff sleeves and ribbed cuffs and crew neckline. Pair with your favorite fall jackets and boots for a complete look!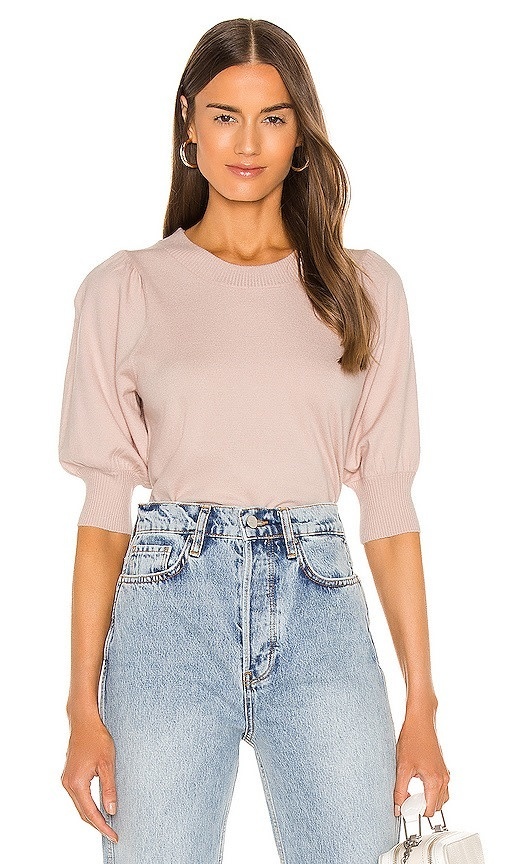 Another one of our best and favorite Kerisma pieces: the Daphne Top! With a modern style and relaxed fit, this women's knit top presents wide elbow-length sleeves and a cowl neck - giving you a warm and classic fall look.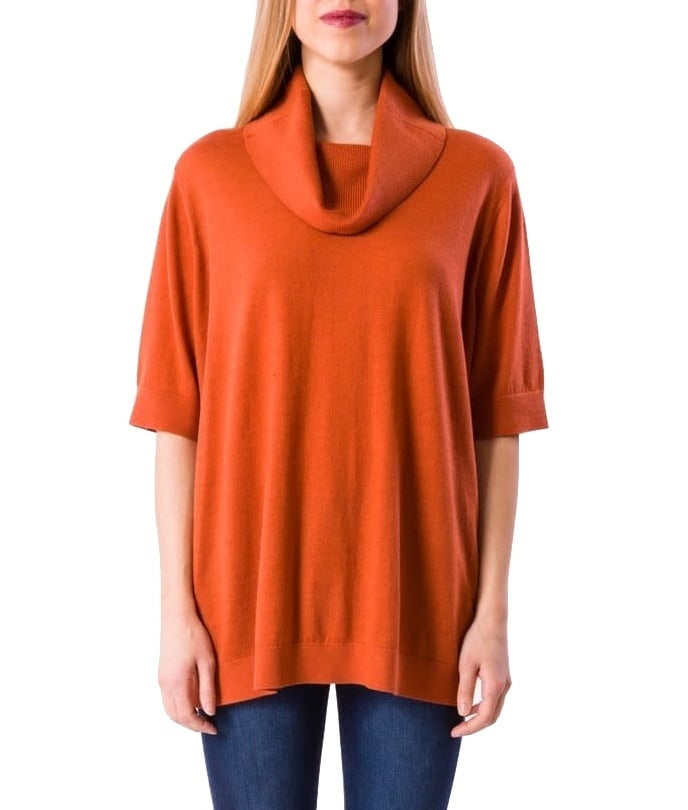 Cozy & Comfortable Women's Sweaters and Cardigans
What's fall without a closet full of super cozy sweaters and cardigans! Get the most out of your wardrobe this fall season with boutique knits and more from our exclusive collection. 
BB Dakota Long Walks Duster Sweater
Look extra chic and stylish with the BB Dakota Long Walks Duster Sweater! With its sleek and slim-fit style, this ribbed long duster cardigan features a modern and trendy look that you can layer with any dress or outfit. Comes with a waistband tie.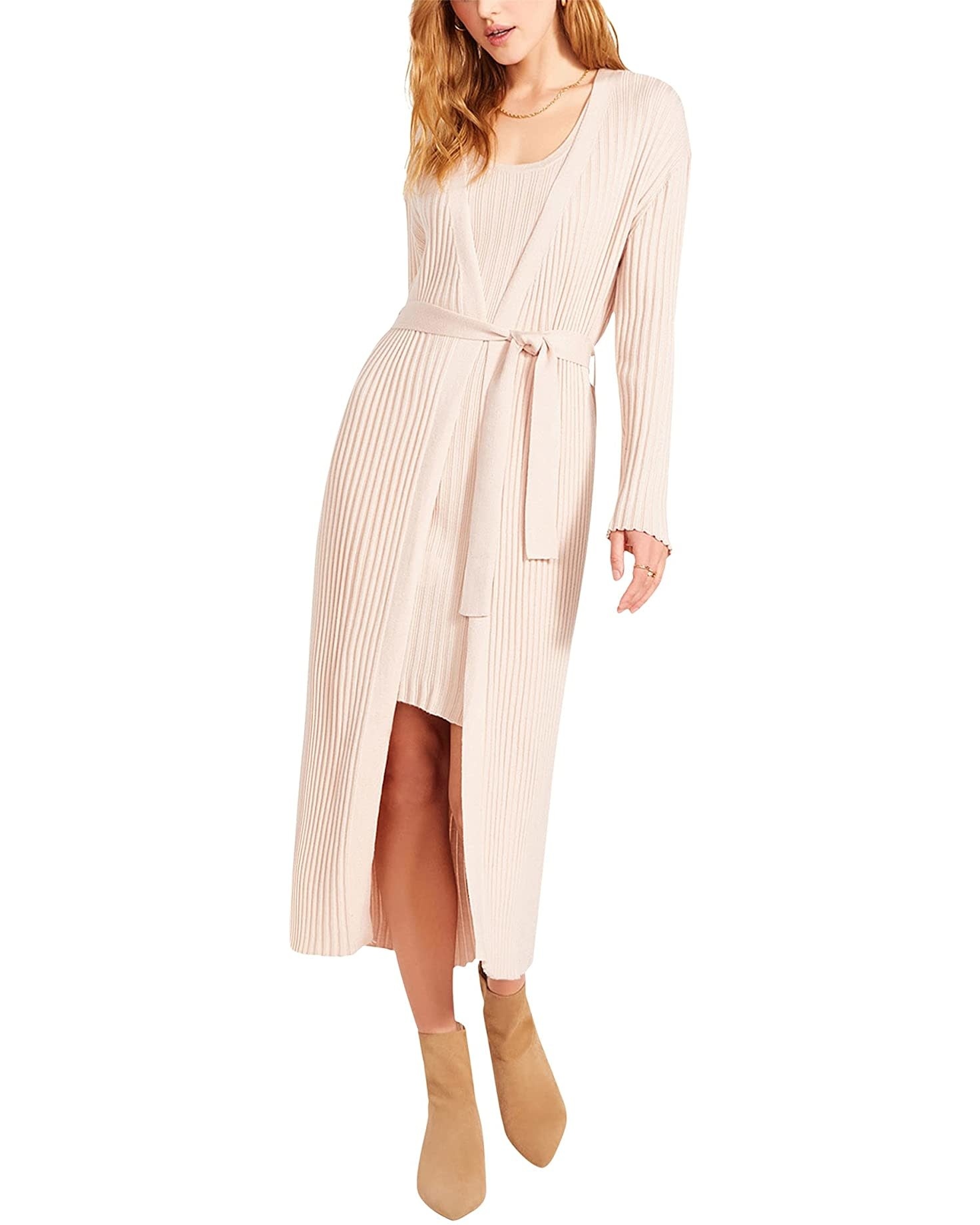 Karen Kane Draped Cardigan Sweater
Always look effortlessly chic and fashionable when you're heading out with the Karen Kane Draped Cardigan Sweater! This open-front women's cardigan has a cascading shawl neckline that adds a unique flair to your outfits.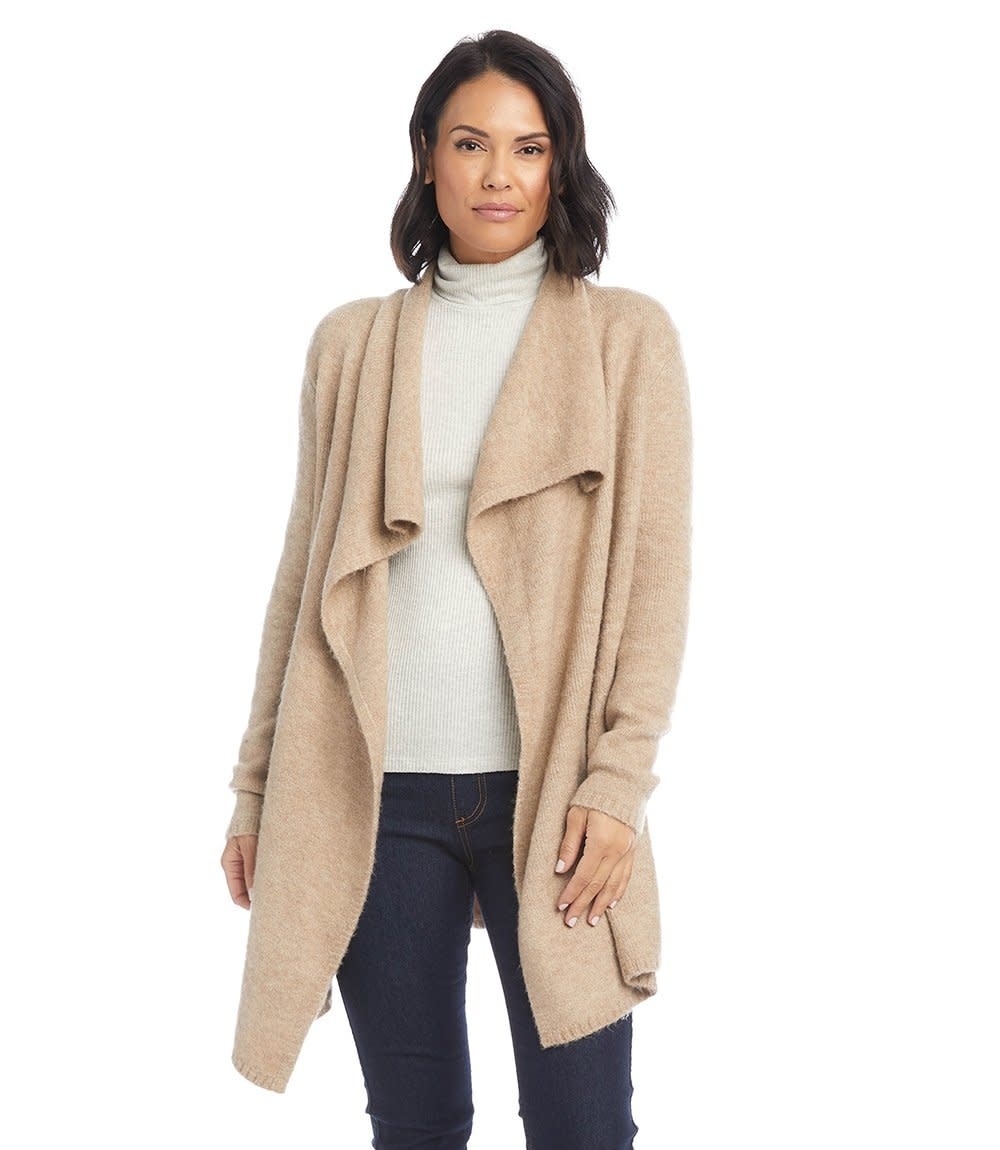 Main Strip Confetti Frayed Sweater 
Make your outfit pop with color with the Main Strip Confetti Frayed Sweater! In a bold red color with a colorful array of polka dots, this trendy women's sweater features a fun design with its frayed hems and ribbed neckline. Layer with your favorite tees and jackets!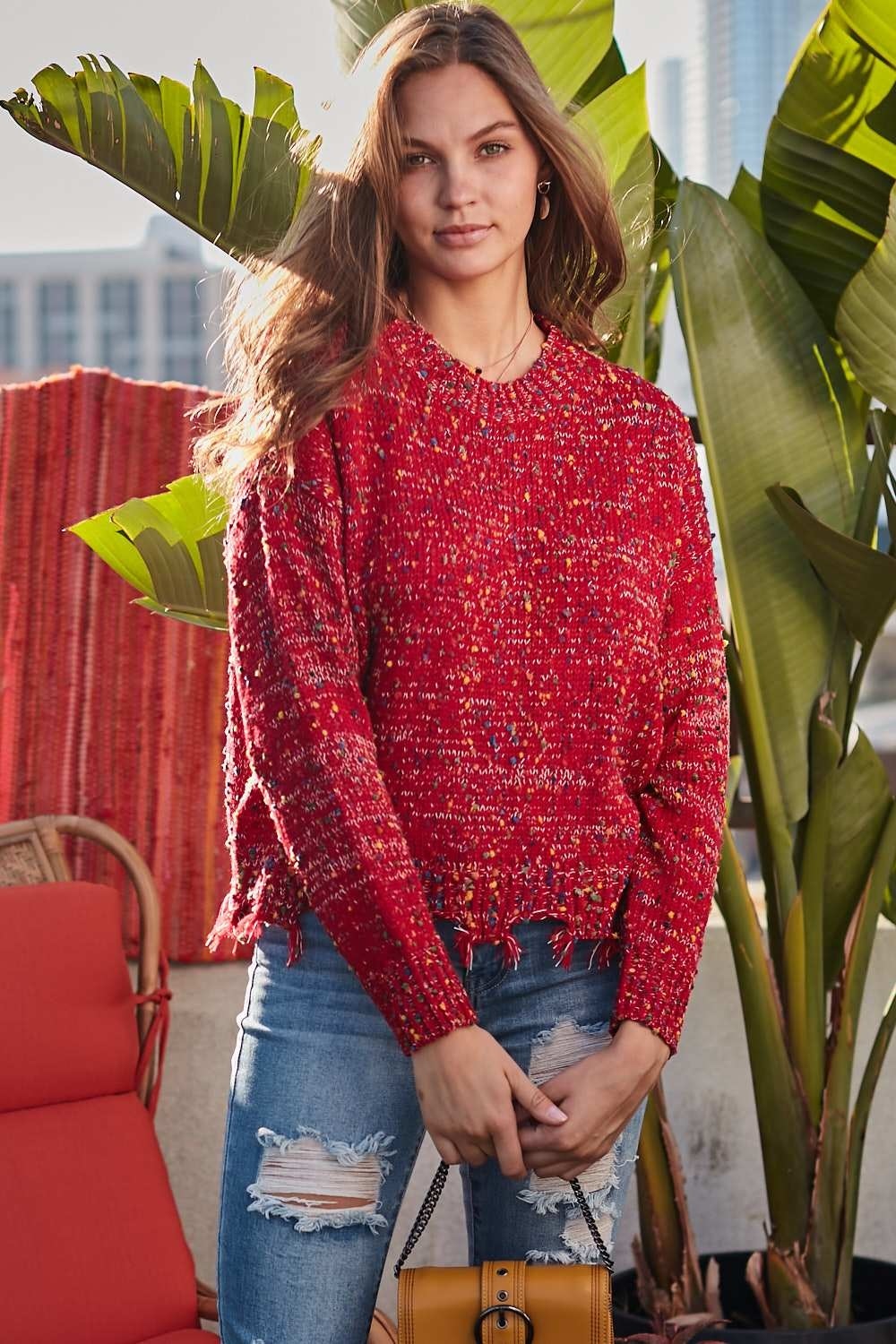 Ivy Jane Leopard Fur Popover Top 
Ideal to wear for special occasions, for the office, or for casual wear, the Ivy Jane Leopard Fur Popover Top levels up your style in a unique and bold way! This soft and luxurious faux fur top has a relaxed fit with flowy long sleeves and a wide, open turtleneck. Layer with a lighter tee or cami underneath or use it to spruce up your dark jeans or dress pants.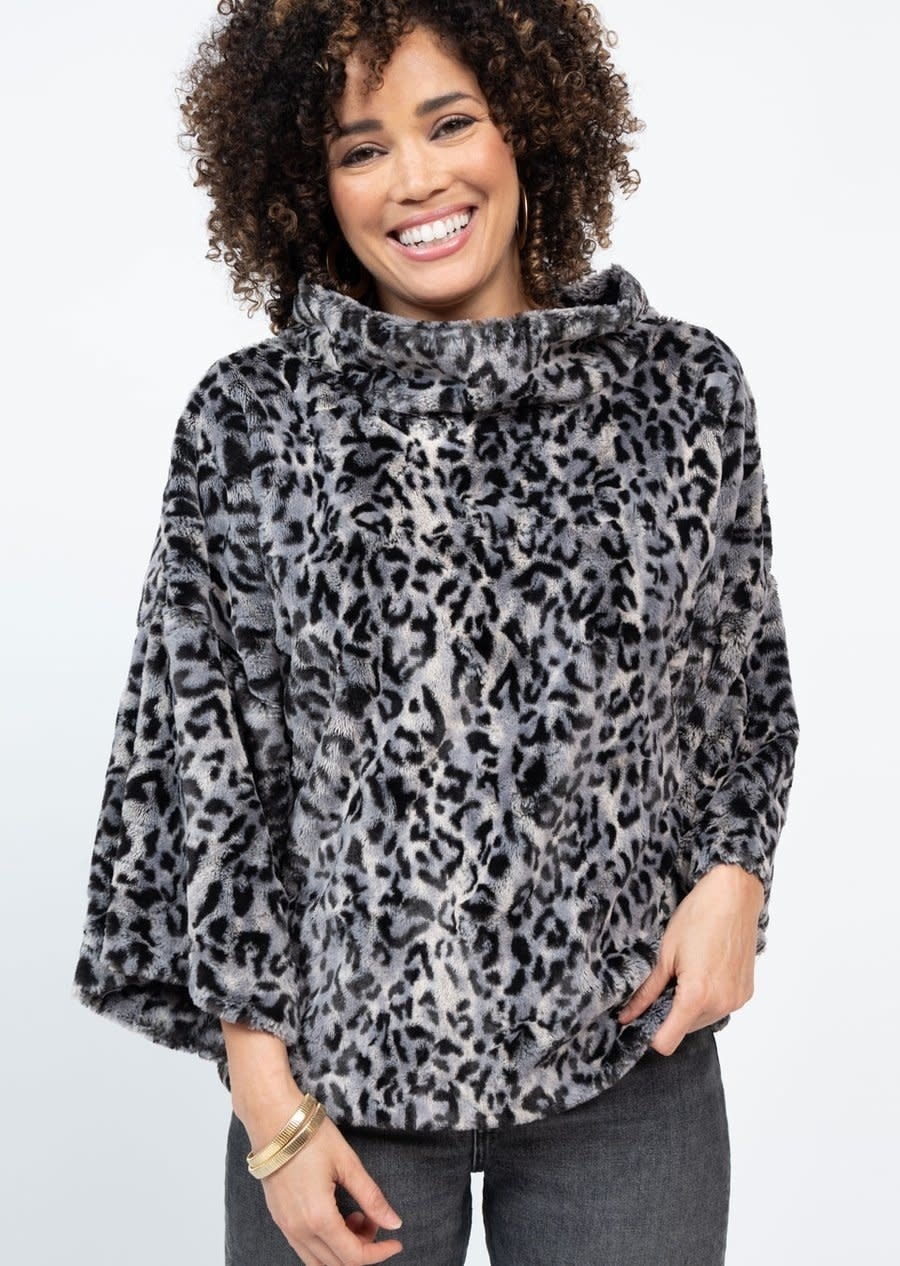 Barefoot Dreams CozyChic Ultra Lite Poncho 
Perfect for fall and spring seasonal wear, the Barefoot Dreams CozyChic Ultra Lite Poncho gives you a stylish and warm layer that you can wear with long-sleeved tops. This poncho has a classic design and a cowl neckline.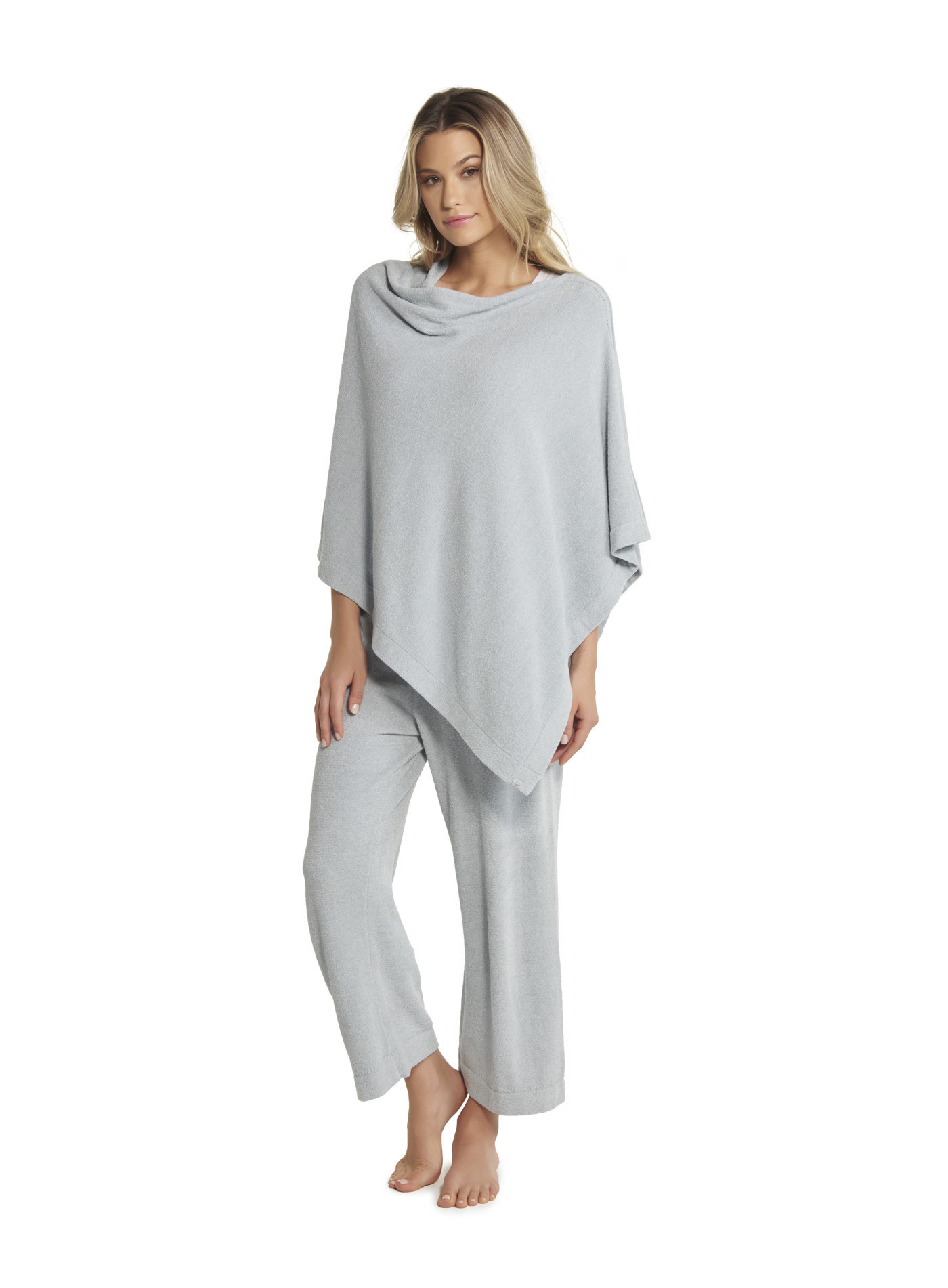 Tart Collections Leigh Sweater
Show off your chic style with the Tart Collections Leigh Sweater! This trendy sweater top features a classic design on the front, but with a modern and stylish "twist" on the back!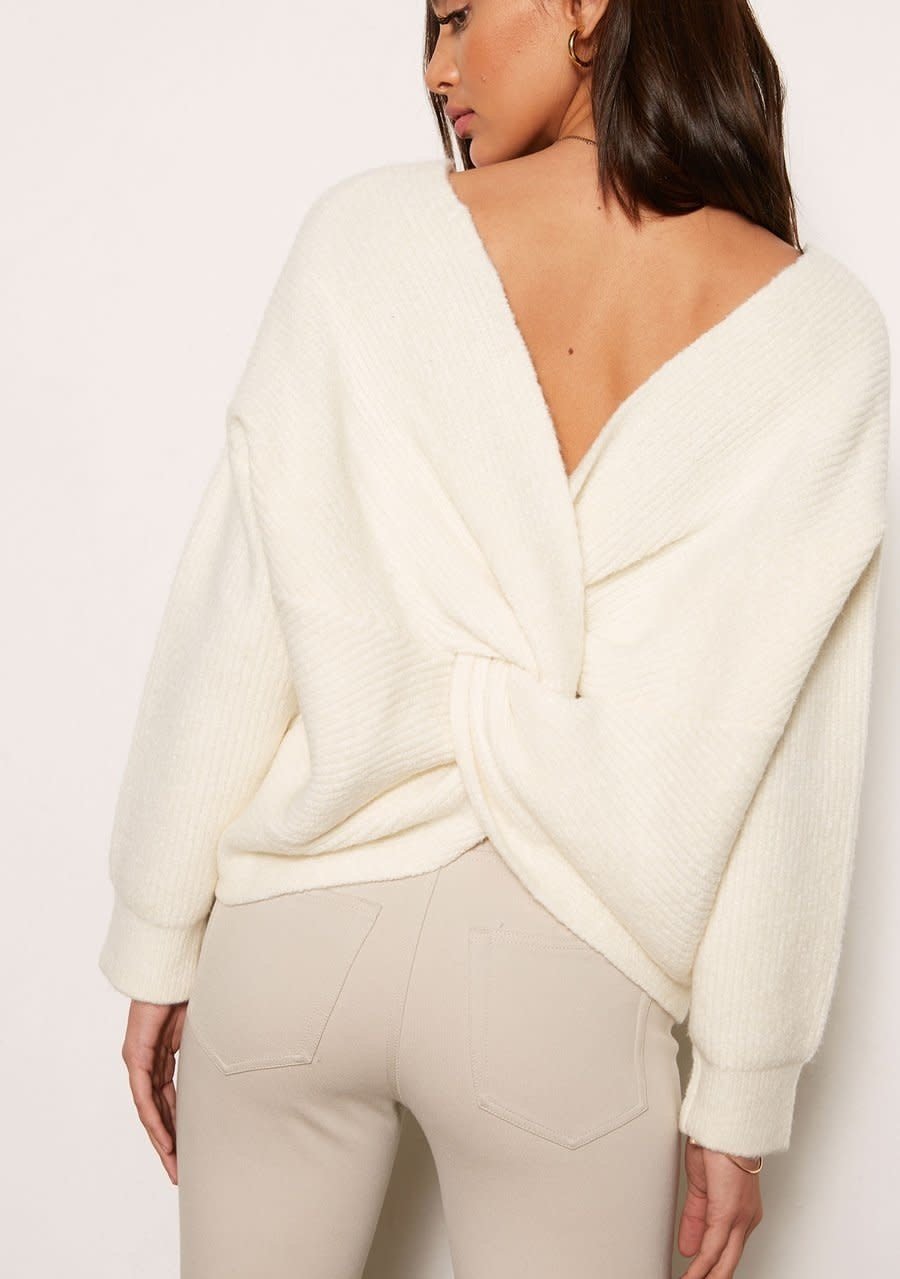 Oversized and super cozy, the Kerisma Veda Sweater brings a timeless touch to your outfit. This sweater top features a ribbed neckline and cuffs with slits. The hem is raw and slightly frayed for a unique look.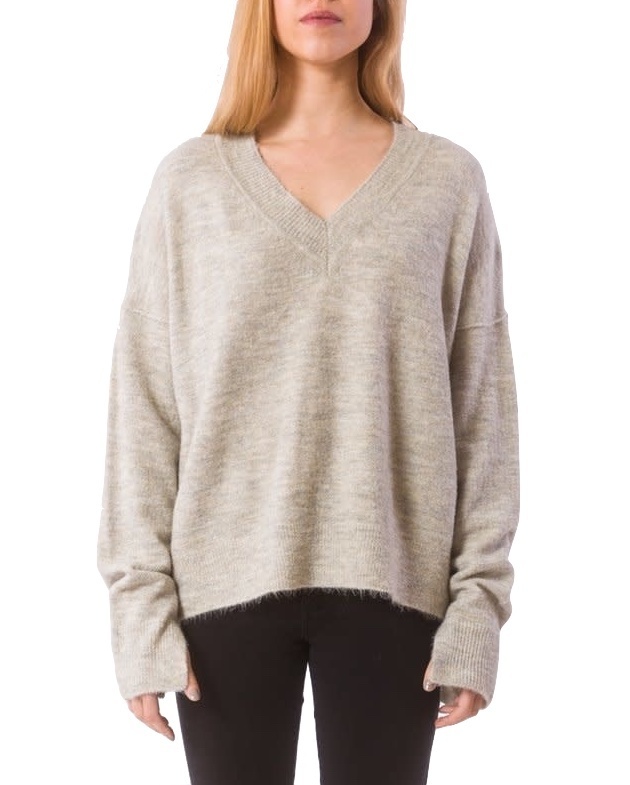 Karlie Oversized Tunic Sweater
Wear the Karlie Oversized Tunic Sweater with your favorite leggings or jeans and fall boots for the perfect cozy & comfy fall outfit! This women's tunic can be worn by itself or layered with a tee underneath for extra warmth.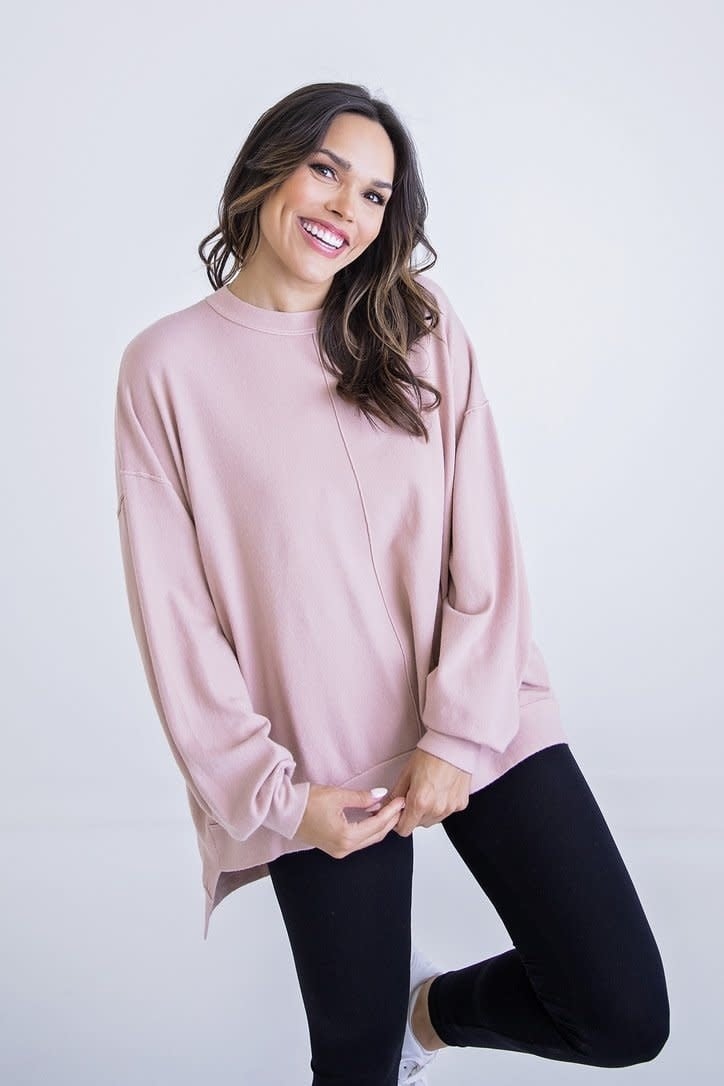 Stay cozy and chic with the Colorblock Sweater! This turtleneck sweater top for women features a warm brown colorblock design, featuring various tones and shades of brown and beige.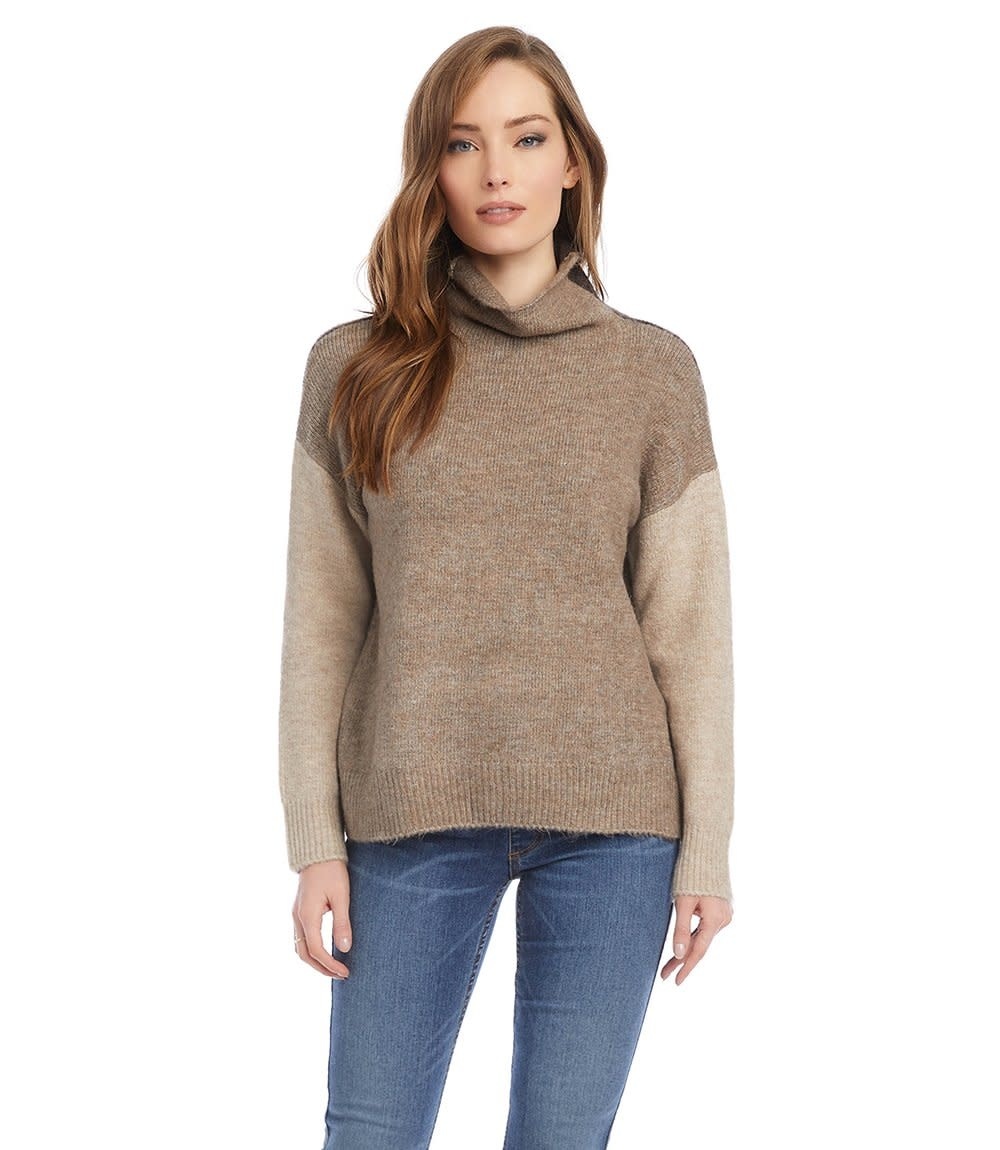 BB Dakota Mixed Business Sweater 
Pair your favorite fall leather jacket with the BB Dakota Mixed Business Sweater! This classic knit long-sleeved sweater is designed with a crew neckline and cozy knit look with ribbed cuffs and hem.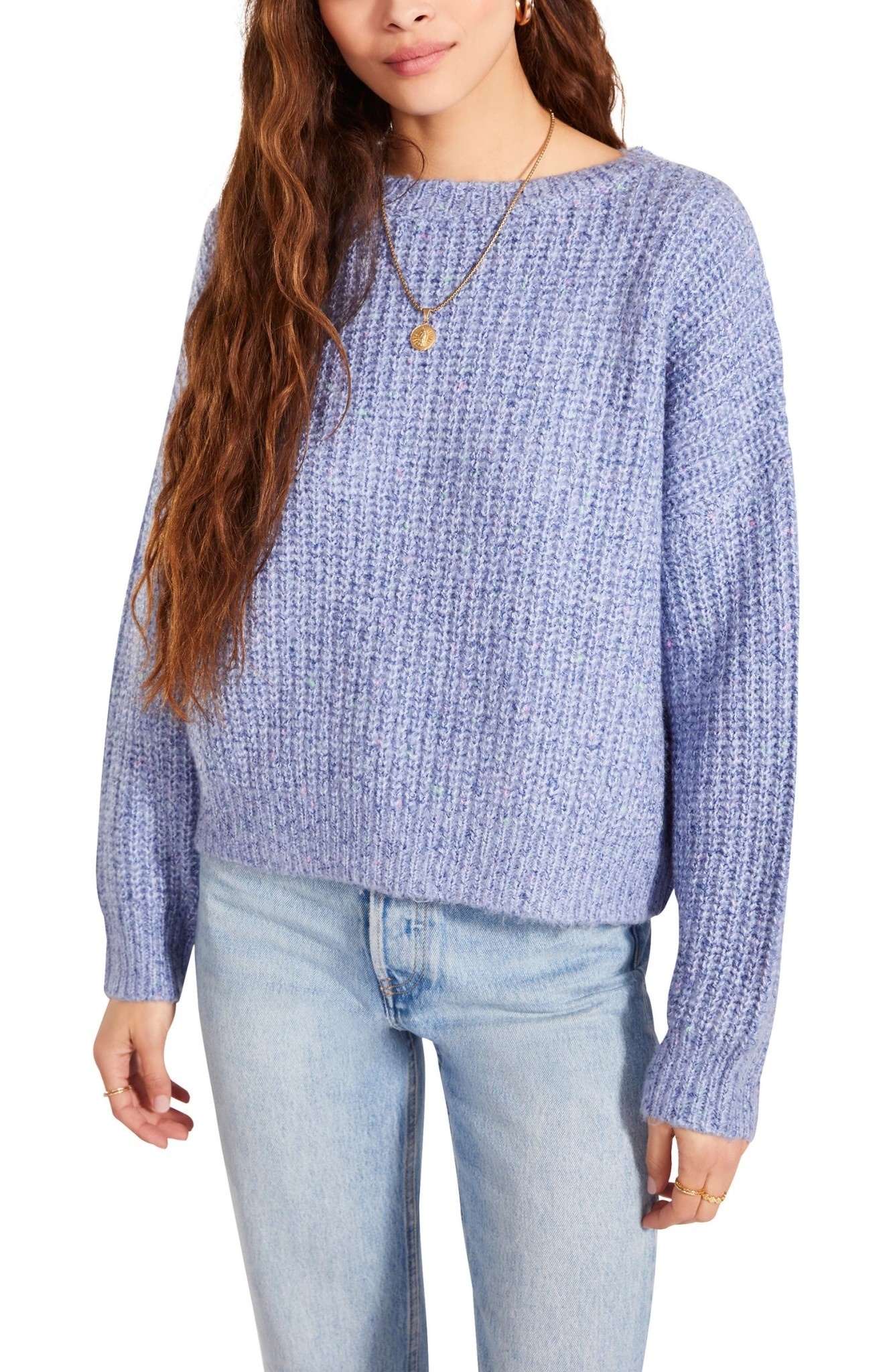 Elliot Lauren Luxe & Easy Sweater 
Pull on the chic and elegant Elliot Lauren Luxe & Easy Sweater for an effortlessly stylish look! This sweater top elevates your favorite jeans or leggings and has two front pockets for keys and more. The simple center seam and silver metallic piping bring the sweater to a whole new level of fashion!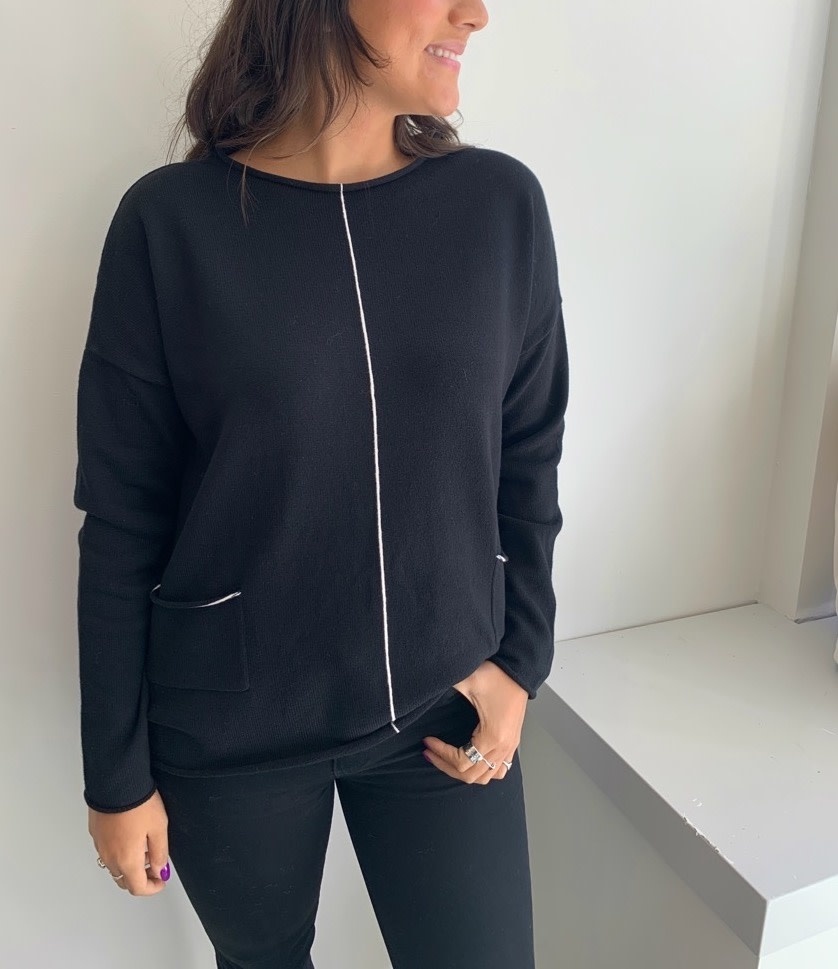 Barefoot Dreams CozyChic Lite Weekend Wrap 
With its light and cozy feel, the Barefoot Dreams CozyChic Lite Weekend Wrap is just what you need for cooler days! This flowy and elegant wrap features a zig-zag hem and a long neckline/front that you can wrap across your body for more coverage. Layer with your favorite long-sleeved tees!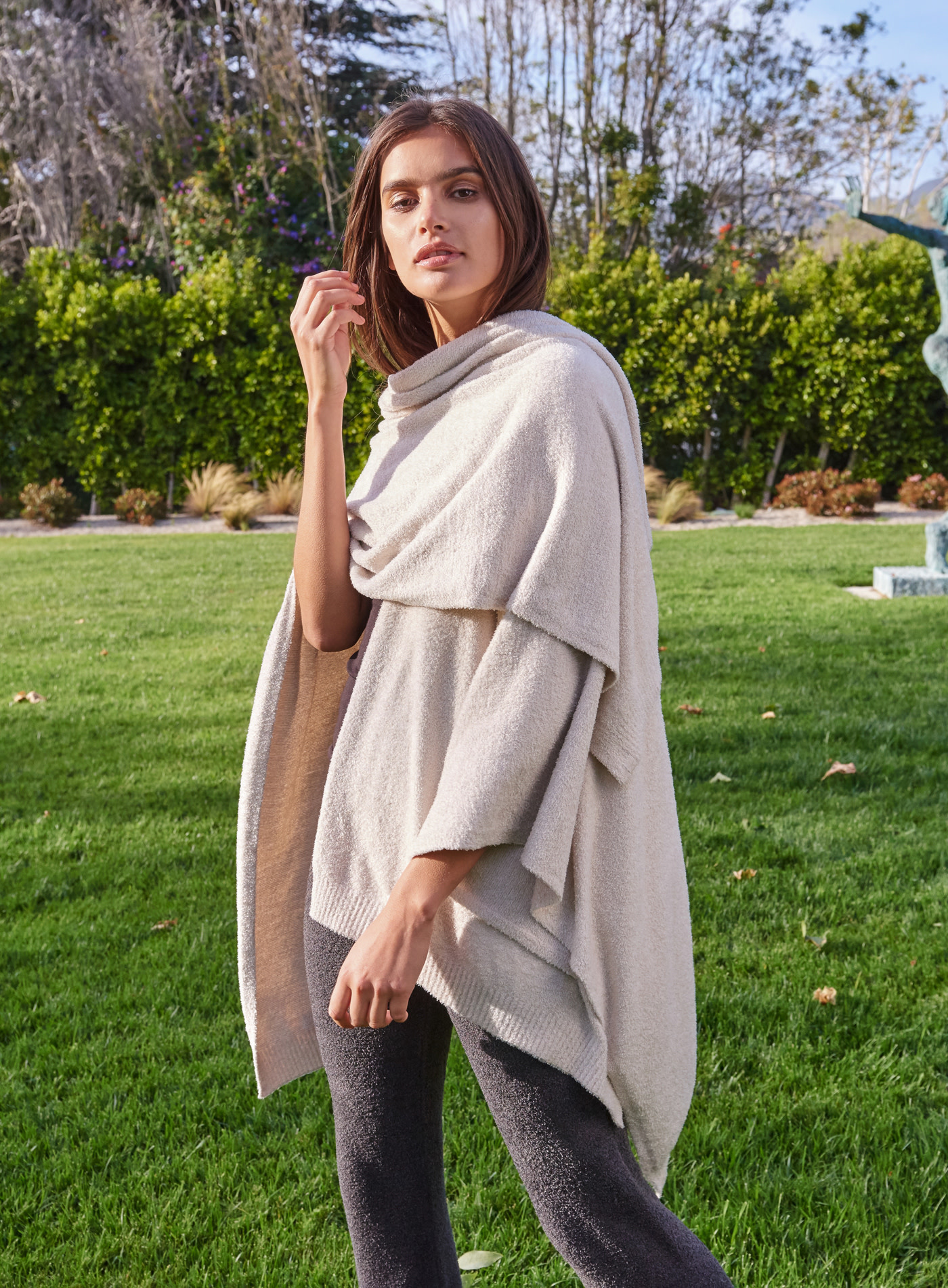 CozyChic Lite Santa Monica Cardi 
Feels like a robe, looks like a cardigan! The CozyChic Lite Santa Monica Cardi is the perfect everyday cardigan sweater that you can use at home or when you're running around town. The back of the cardigan features a drawstring tie if you wish to make the waistline more slim - giving the Cardi a feminine and cozy look - or wider for a more comfortable feel. Layer with your fall outfits this season! This ultra-soft women's open-front cardigan rests above the knees and has front pockets.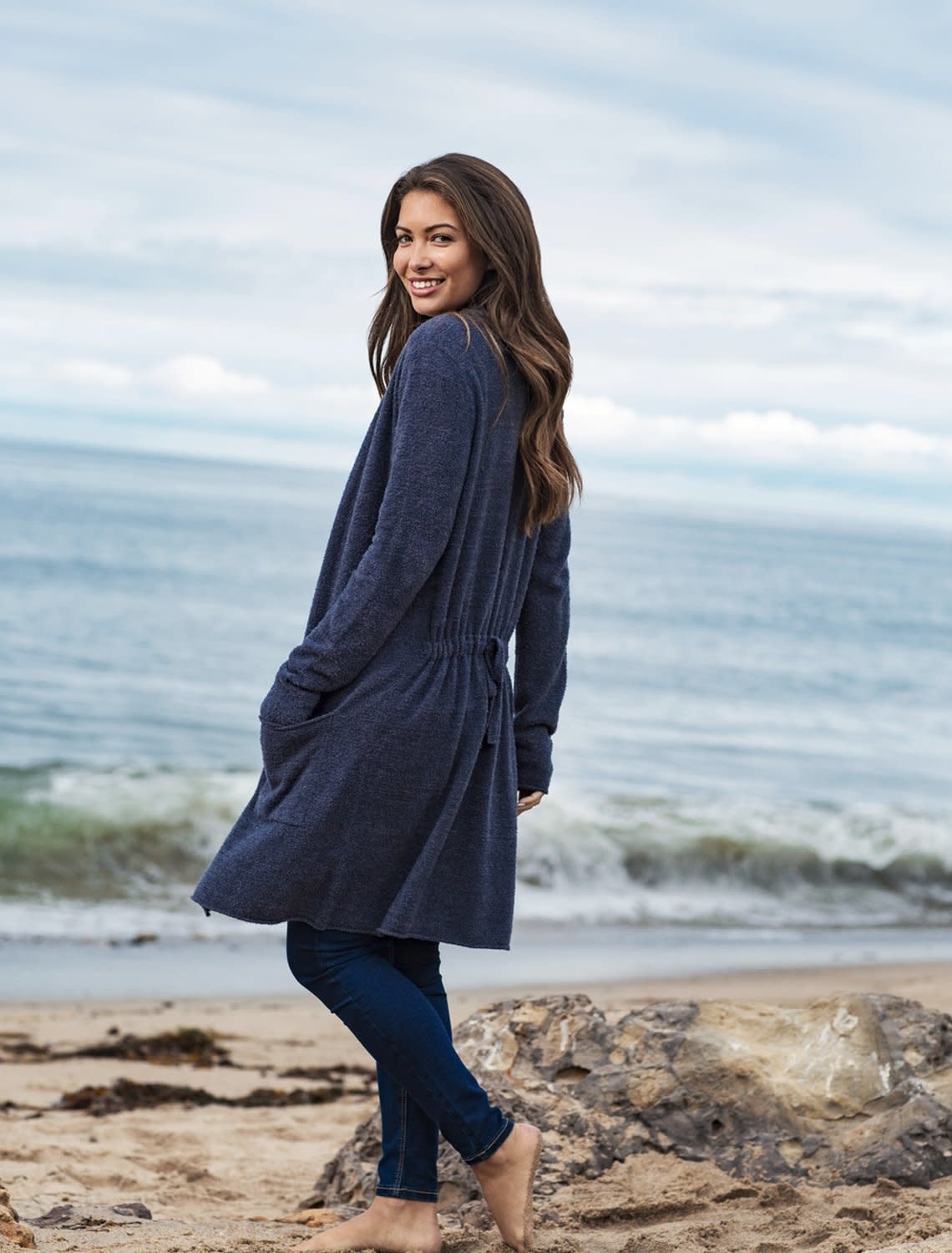 Enjoy more coverage and comfort with the Karen Kane Duster Cardigan! This women's cardigan features a long length (past the knees) and an open front for a chic and stylish look. You also get two hand-warming pockets on the front for your convenience.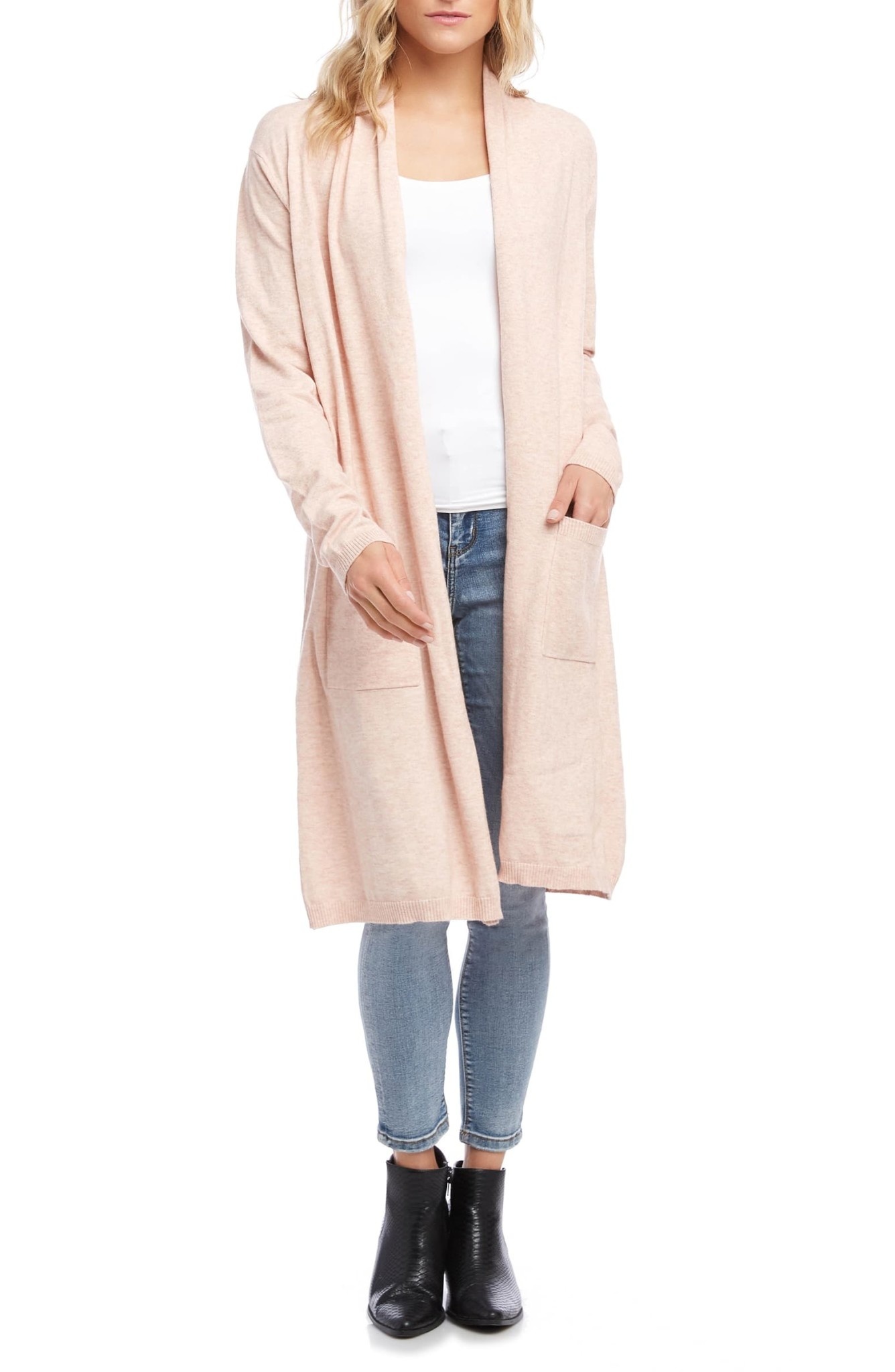 Essential Fall Outerwear That Transition Into Winter
With the cooler seasons coming in, you want to have reliable pieces in your wardrobe that you can wear throughout the fall and winter. Whether you plan on layering or using single outerwear essentials to keep you warm and protected from the biting cold, browse our selection of women's fall outdoor clothing that easily transition into winter:
Tart Collections Tart Cory Jacket
Coming in a classic camo pattern and a modern high-neck, fitted look, the Tart Collections Tart Cory Jacket gives you an outerwear upgrade with its stylish look. Designed with a dual zipper with a snap-button storm flap and a hide-away hood, this women's designer jacket is equipped with what you need to for full coverage and warmth when you're outdoors. The waistband adds a feminine silhouette to the jacket and the jacket also comes with two zippered side pockets.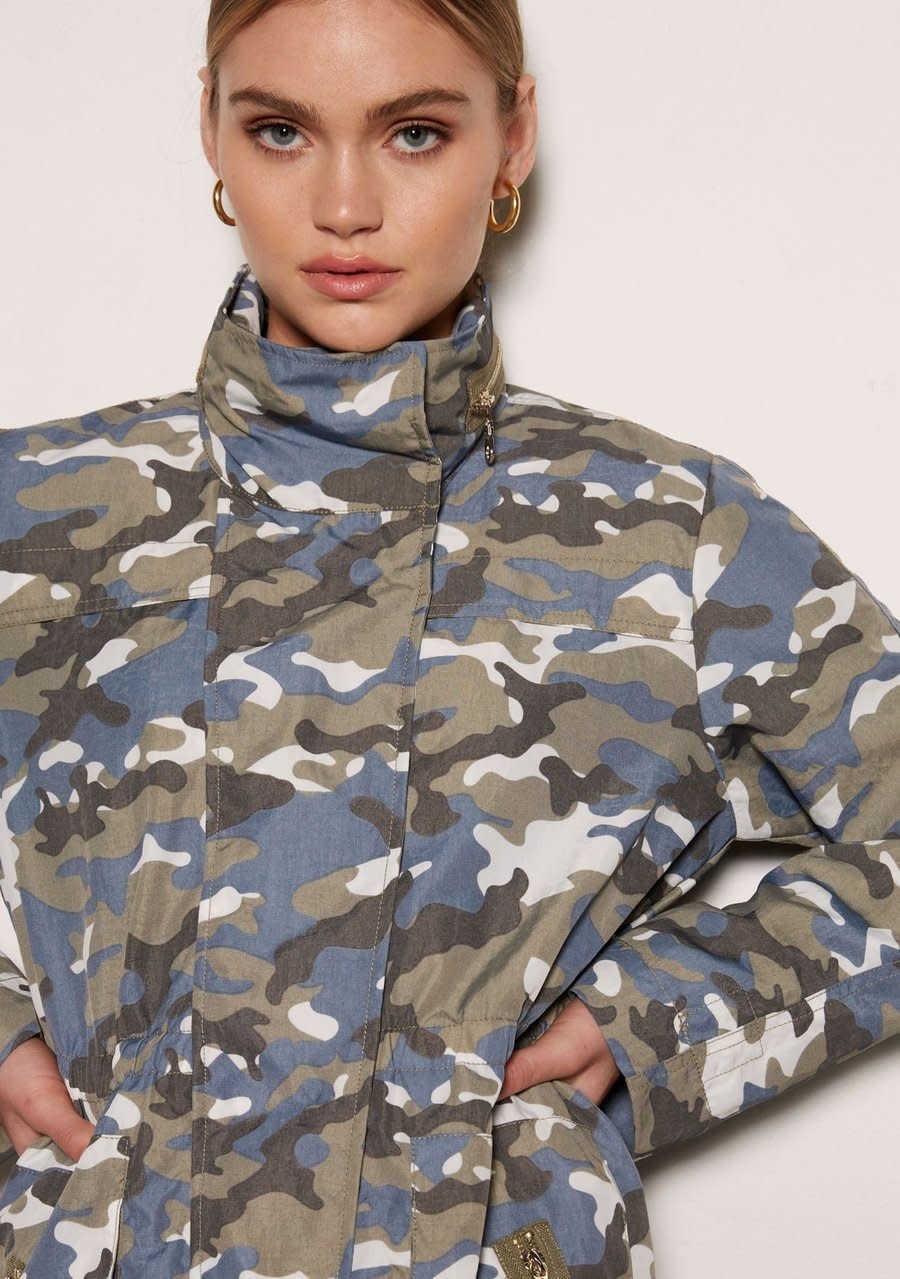 Main Strip Hooded Contrast Windbreaker 
Layer on coverage with the Main Strip Hooded Contrast Windbreaker! This functional fashion piece features a modern hooded design with a fun interior pattern and a front zippered pouch pocket. The quarter-zip style allows you to adjust the zipper to your liking for less or more coverage.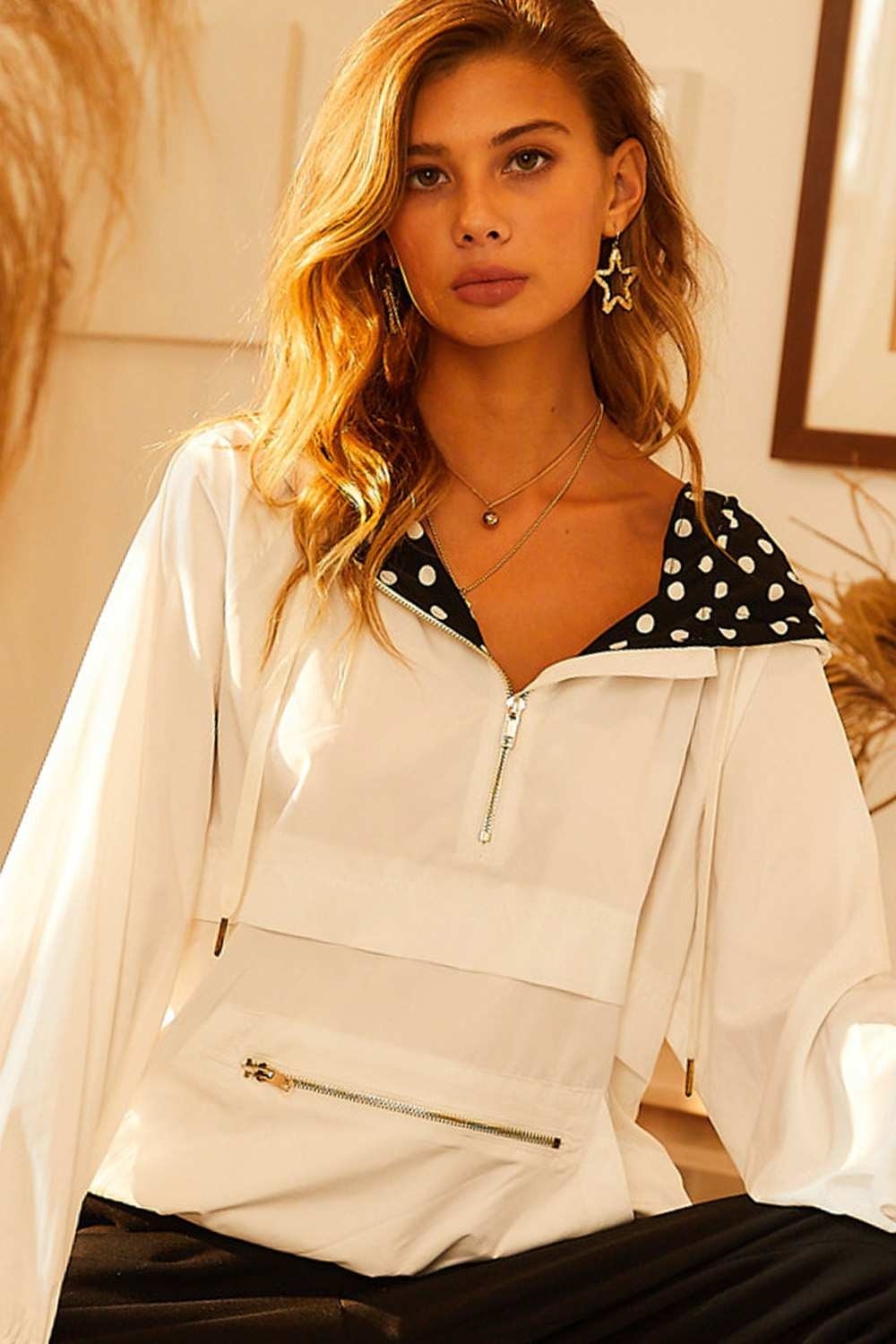 Get ready for the fall rain showers with the Ciao Milano Tess Rain Jacket! This women's luxury rain jacket features a sophisticated silhouette and elegant style that goes with any fall attire. Made with a high collar that secures with large snap buttons, this women's rain jacket is lightweight and comfortable and features water-resistant material to help keep you dry. Available in multiple colors!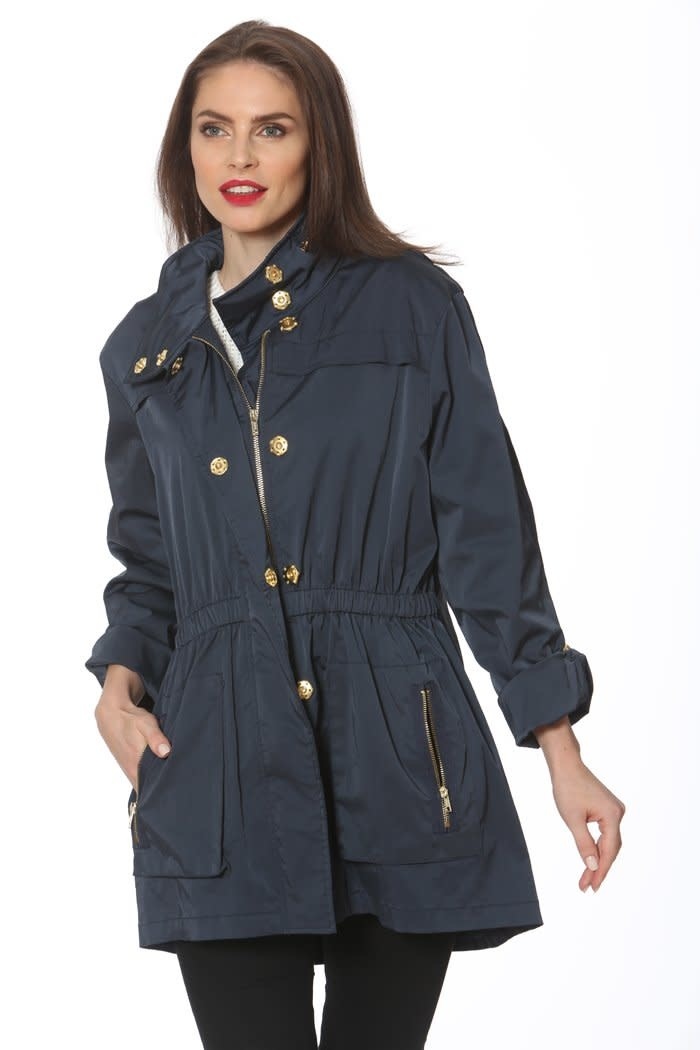 BB Dakota Model Behavior Faux Leather Coat 
Look like you walked out of a high-end fashion magazine with the BB Dakota Model Behavior Faux Leather Coat! Sleek and chic, this women's faux leather trench coat features a classic and timeless design that you can mix and match with any of your outfits for an elevated look.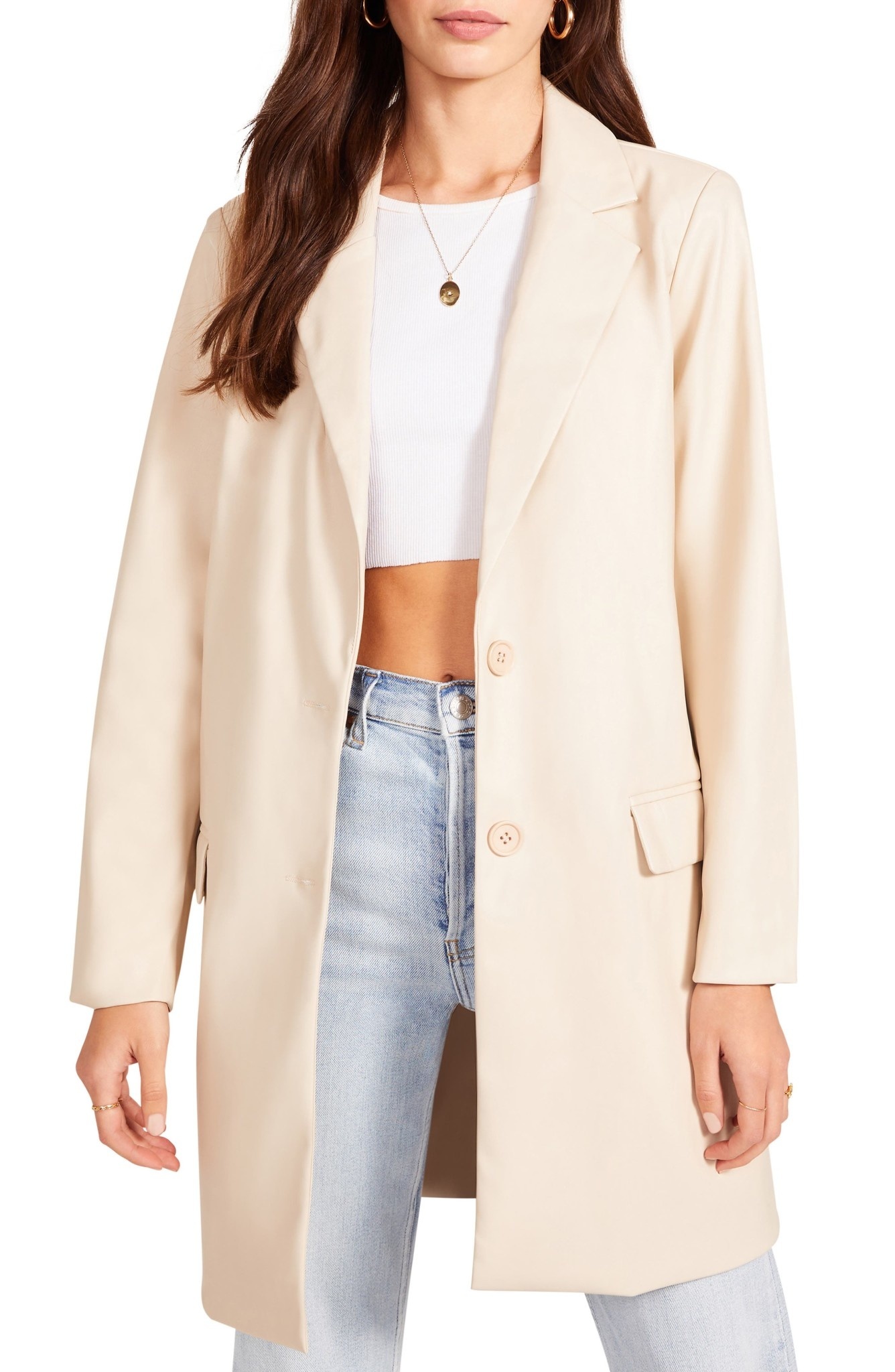 Celia Hooded Puffer Vest With Stones 
Looking for something lighter than a jacket? Go for the Celia Hooded Puffer Vest with Stones! This high-style and luxurious women's puffer vest has a quilted design that's not too bulky, yet still provides an extra layer of warmth and style to your fall ensemble. This full-zip vest has a high collar that hides a hood inside to give you more coverage when you need it most. Decorated with large gemstones, this vest is a whole fashion statement by itself! Wear with your best fall long-sleeved tees or sweater tops. Available in various colors!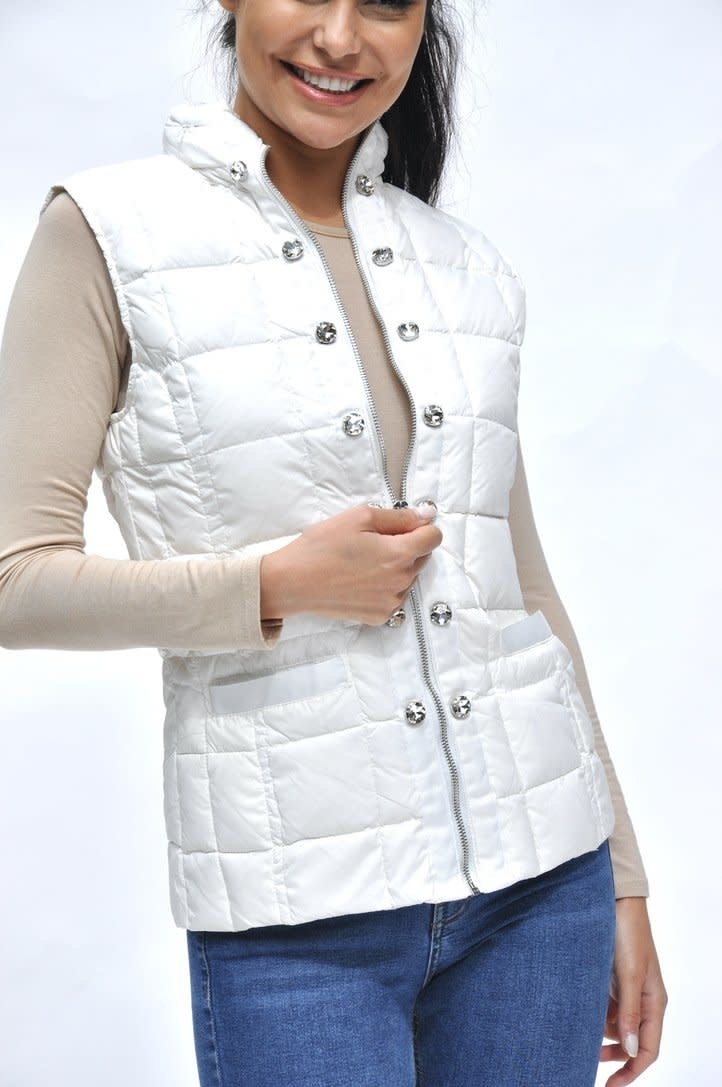 Style any outfit with the perfect layer when you have the TCEC Draped Faux Suede Jacket! This women's suede jacket has an open front with a shawl neckline and high-low hem, giving this jacket a full chic look and helping you achieve style icon status!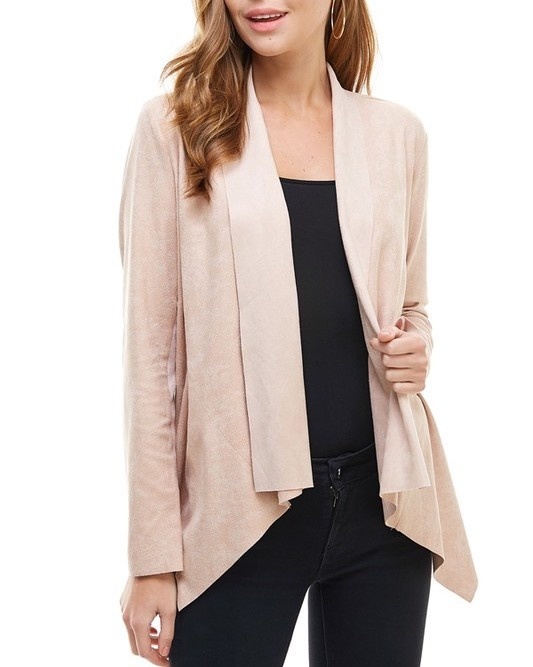 Give your style an edge with the Liverpool Moto Python Jacket! This women's snakeskin faux leather jacket features a zippered front with a classic collar design.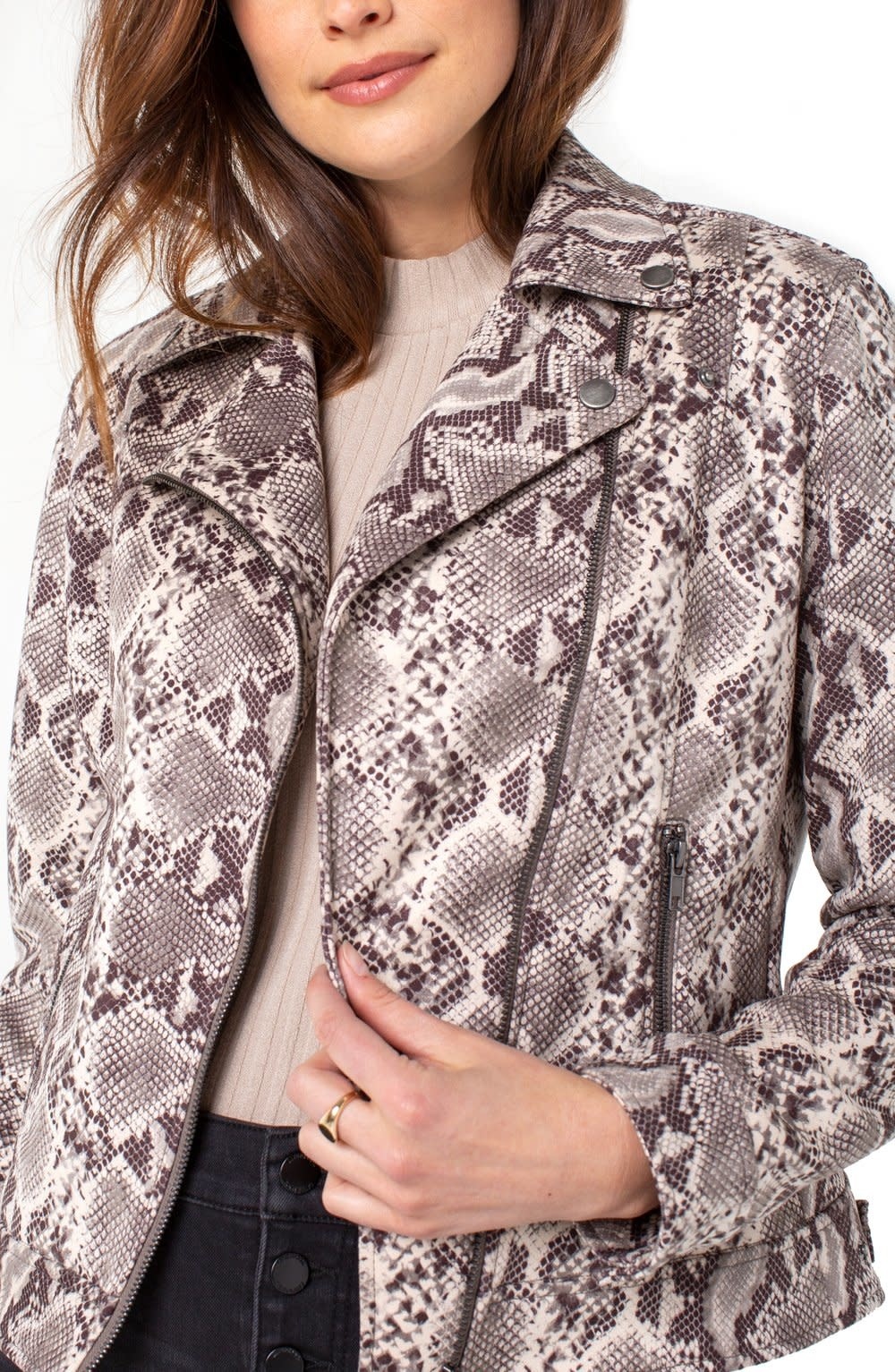 Keep warm and cozy with the Patagonia Fiona Parka! Constructed with weather-resistant and water-resistant material, this women's parka puffer jacket is insulated with 600-fill-power down (reclaimed & recycled duck and goose down) and has hand-warming side pockets for your convenience. The long length provides more coverage and doesn't have a hood so that you can wear your favorite fall and winter hats or beanies instead.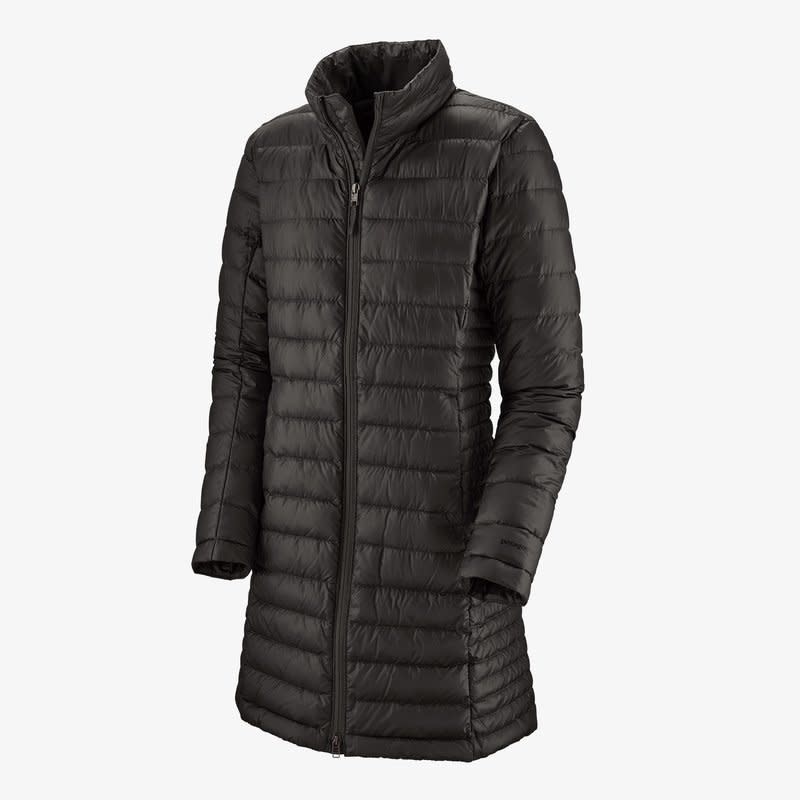 Barbour Cavalry Polarquilt Jacket 
Stay warm without sacrificing style with the Barbour Cavalry Polarquilt Jacket! With a diamond quilted design, this women's outerwear jacket is lined with cozy fleece material and has a zippered front with a storm flap to help keep moisture out. Designed with two front flap pockets.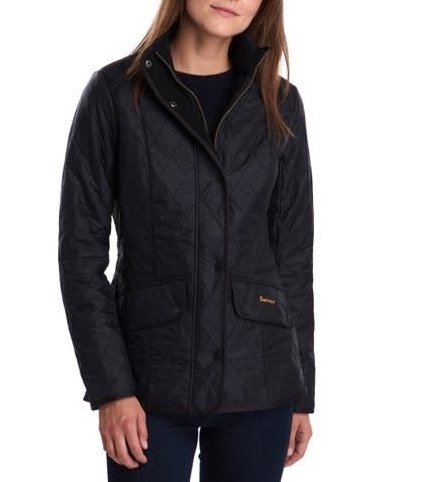 Fall Sleepwear for Women - Your New Favorite Pajamas
From Barefoot Dreams to PJ Harlow, it's the best time to stock up on your favorite brands and secure your loungewear and pajama sets for the fall! Check out some of our best luxury women's pajama and lounge pieces that you'll love having in your collection:
Barefoot Dreams CozyChic Unisex Robe
Enjoy your morning tea or coffee in cozy warmth with the Barefoot Dreams CozyChic Unisex Robe! Made from ultra-soft material, this at-home classic robe comes with a waist tie and helps keep you warm during those cool mornings and evenings. Available in two different colors.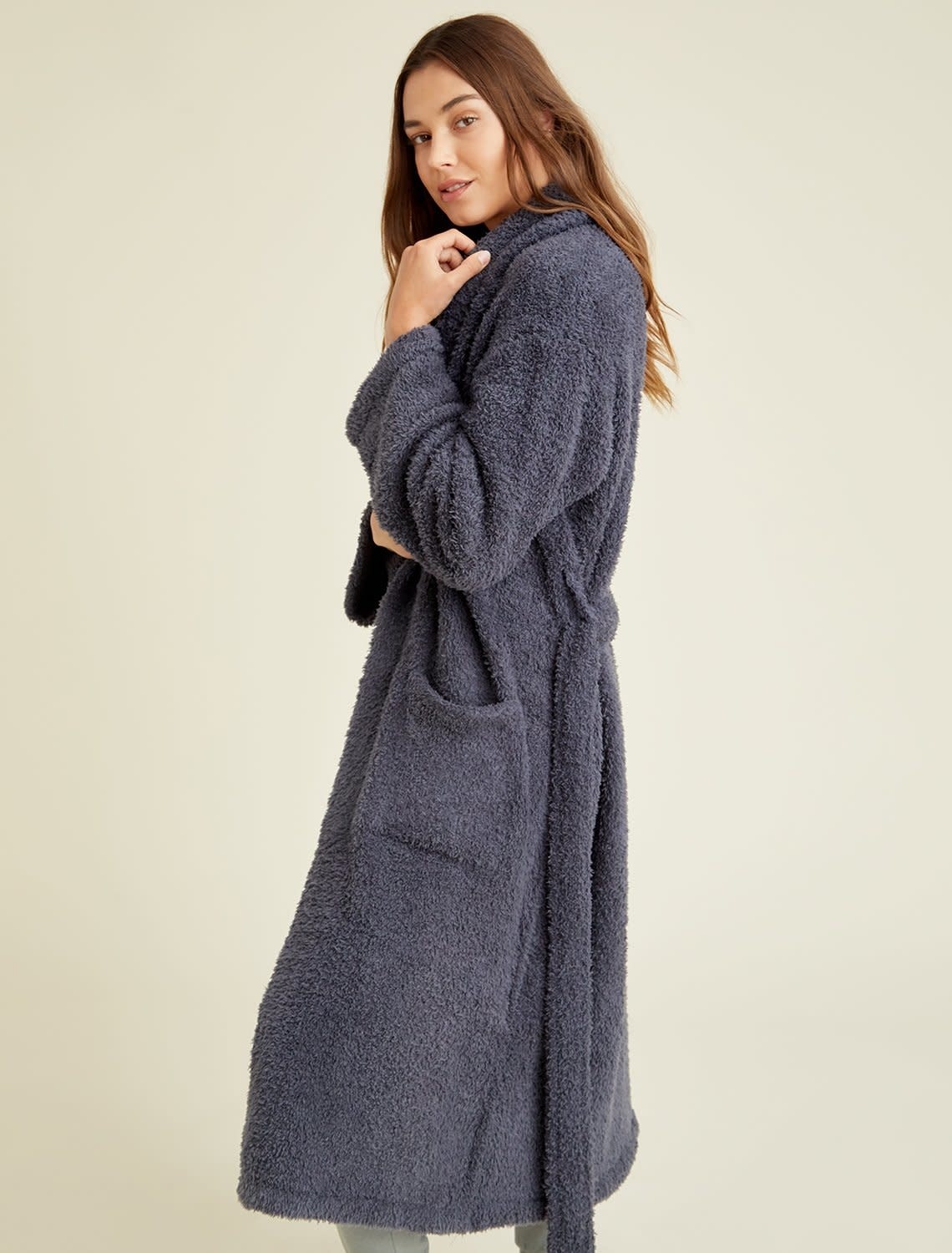 Look extra stylish and chic for bed with the Luxe Milk Jersey Caftan! This oversized sleep shirt for women comes in a caftan style and a relaxed fit to help you feel luxuriously comfortable every morning when you wake up or when you're lounging at home.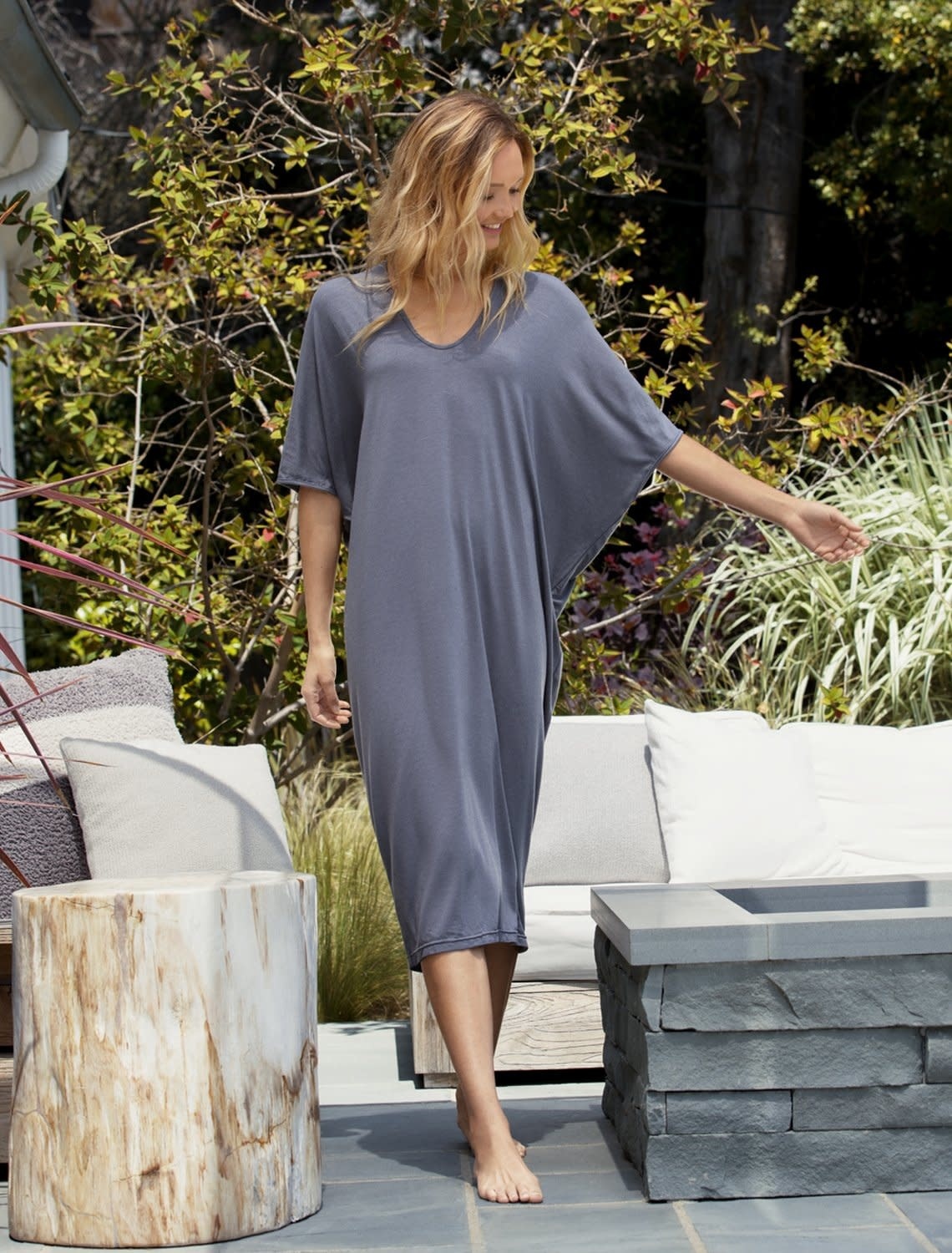 Don't neglect your feet during the colder seasons! The Barefoot In The Wild makes lounging at home extra cozy. Make sure to have these socks in your collection to stay warm! Alternatively, you can go for the Barefoot Dreams Cozy Slippers instead if you prefer slippers over socks.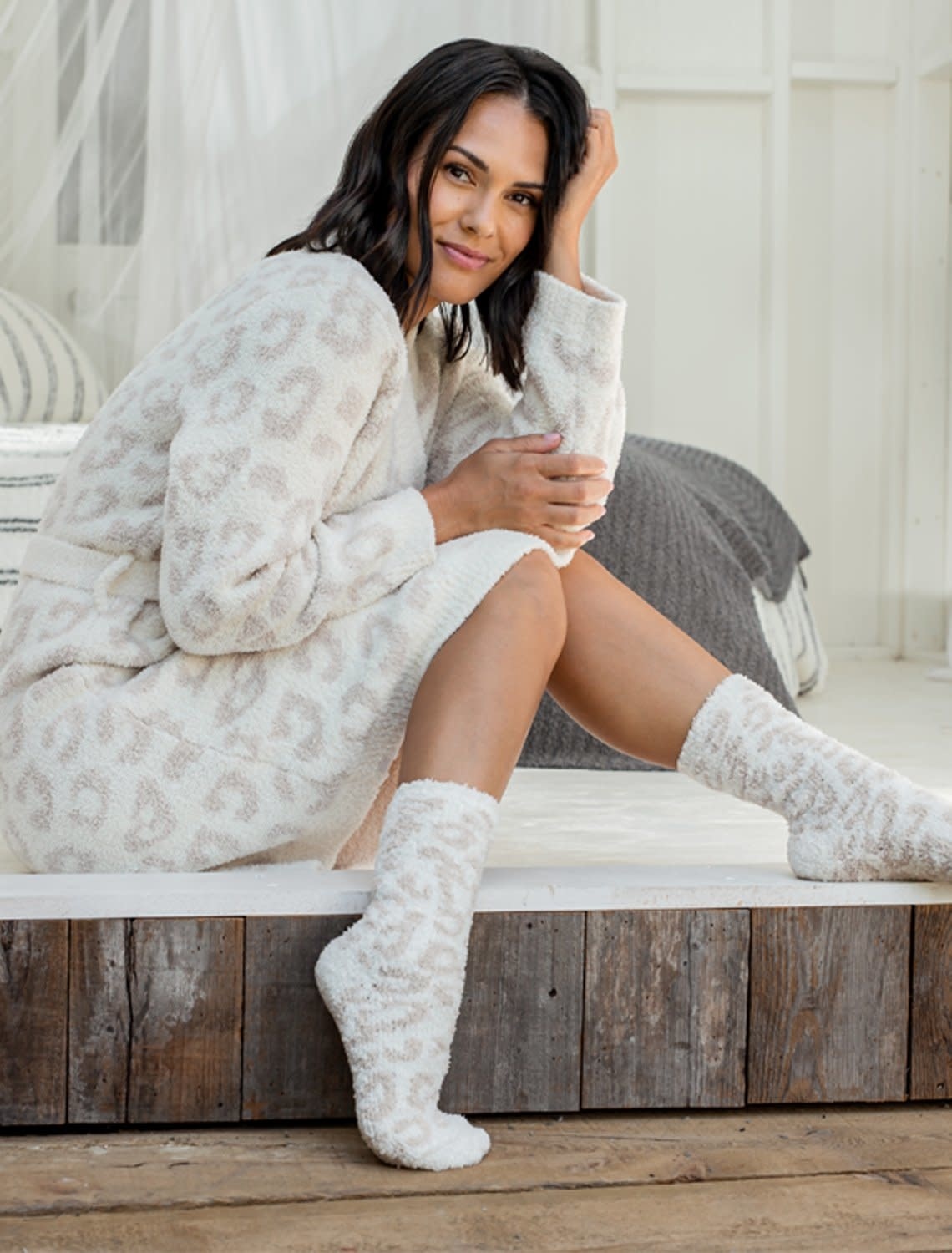 Versatile and classic, the PJ Harlow Frankie Top pairs well with your best pajama or lounge pants. This long-sleeved women's pajama top has a wide V neckline and a high-low hem with side slits, making it also a great top to wear even for casual attire. Comes in different colors.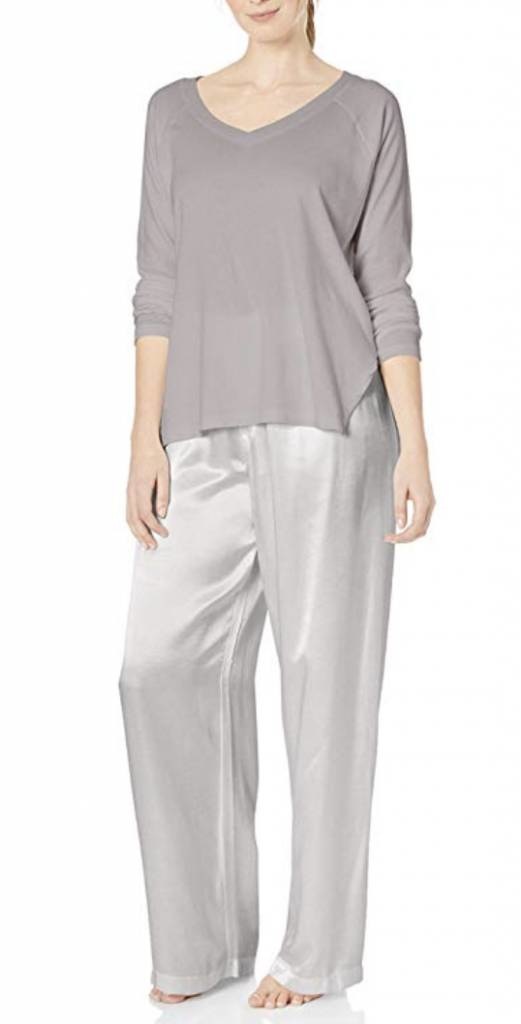 Another worthy mention on our list! The Shala Satin Trim Robe is a light and silky soft robe that you can wear before bedtime or in the mornings for more coverage. Comes with a waist tie and side pockets. See other colors.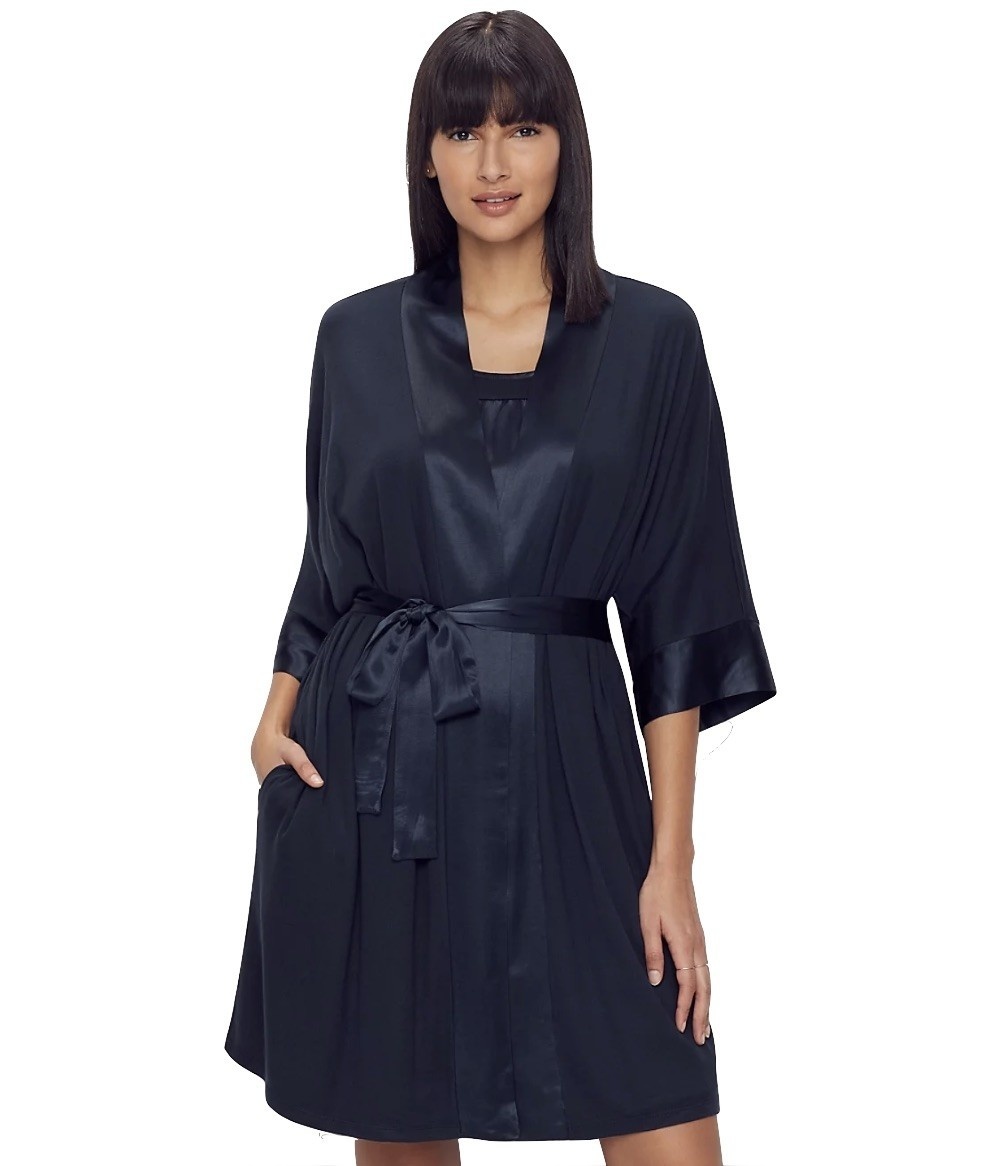 PJ Harlow Jolie Satin Pant With Drawstring 
Experience luxurious comfort with the PJ Harlow Jolie Satin Pant! These relaxed-fit drawstring lounge pants have a silky feel and can be adjusted to your comfort. You can pair these pants with your favorite lounge and pajama tops for the perfect set! More than one color available.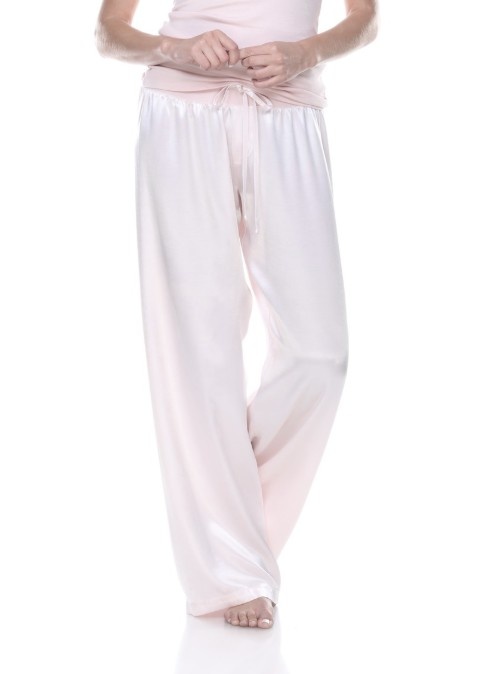 Women's Fall Accessories & Fragrances
Let's wrap up the Fall Boutique Fashion Guide with the finishing touches! Every outfit can be embellished with stunning boutique accessories, and you can envelop yourself in a fall-friendly fragrance to help you stay in the autumn ambiance.  
Susan Shaw Squiggle Cotton Pearl Earrings 
Bring your outfit to life with the Susan Shaw Squiggle Cotton Pearl Earrings! These genuine freshwater pearl dangling earrings have a unique, yet classic, design to help give your fall outfit a boost in style.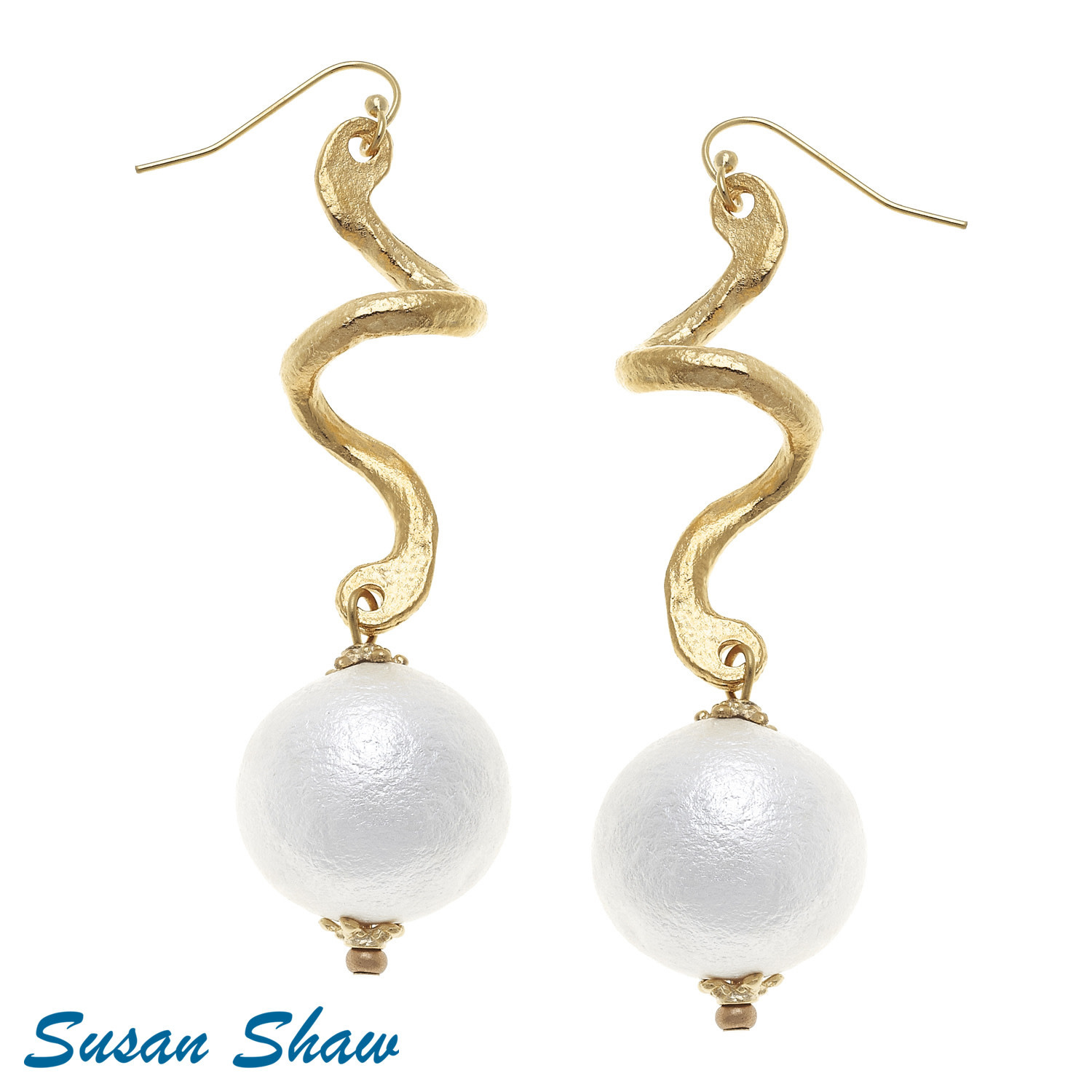 Bring a bold gemstone accessory to your outfit with the Quartz Chain Necklace! This women's boutique necklace has a circular chain design with a toggle closure and a black quartz gemstone as the pendant. Pair with the Susan Shaw Onyx Drop Earrings for a complete set!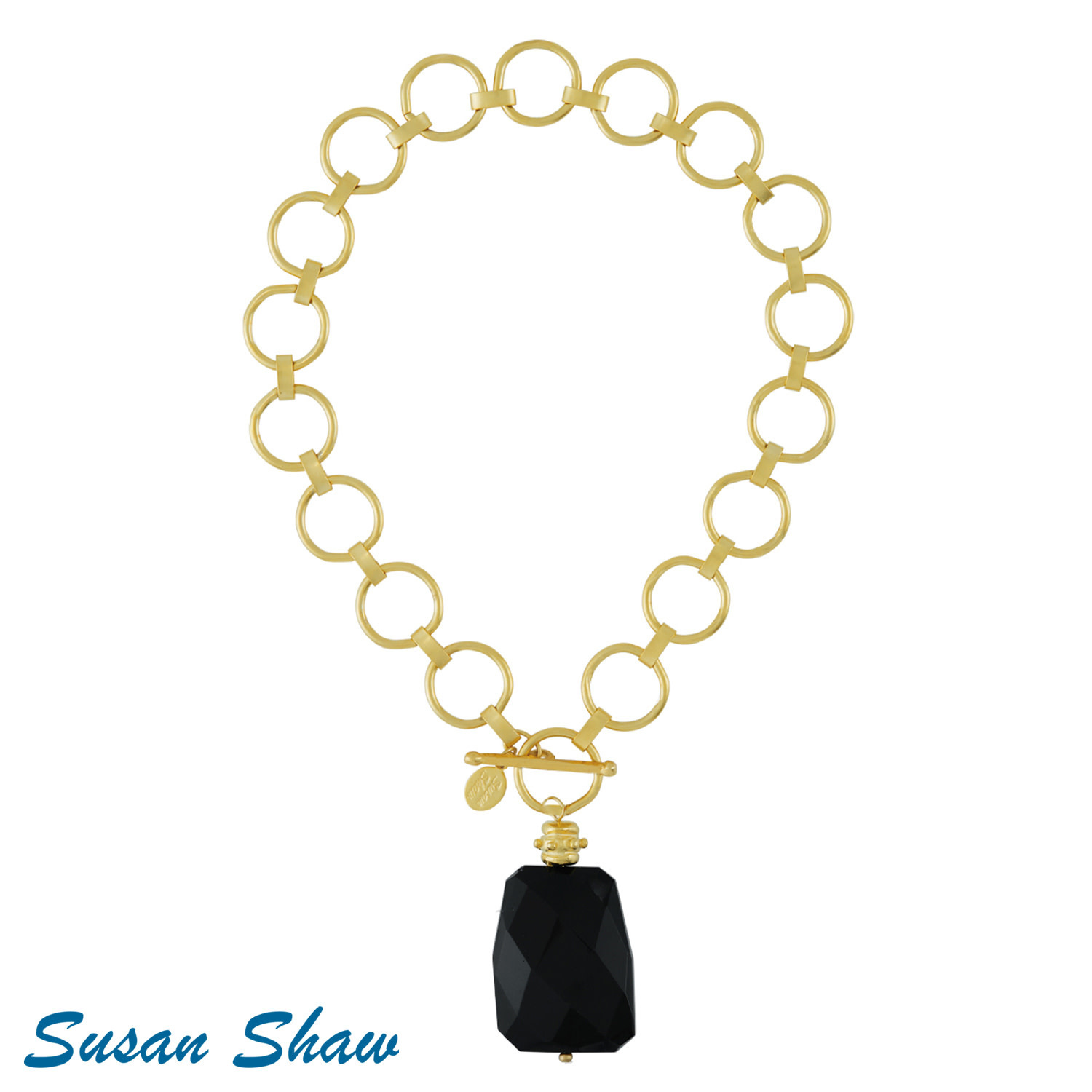 Tom Ford Noir Pour Femme Eau De Parfum
Spice up your signature fragrance with the Tom Ford Noir Pour Femme Eau De Parfum! This designer perfume for women comes in a luxurious black bottle with a gold top and boasts a dramatic and warm fragrance with layers of oriental-inspired notes, such as ginger, mandarin orange, and jasmine. Other notes include rose, vanilla, amber, sandalwood, orange blossom, and bergamot. Make this daring perfume a part of your collection.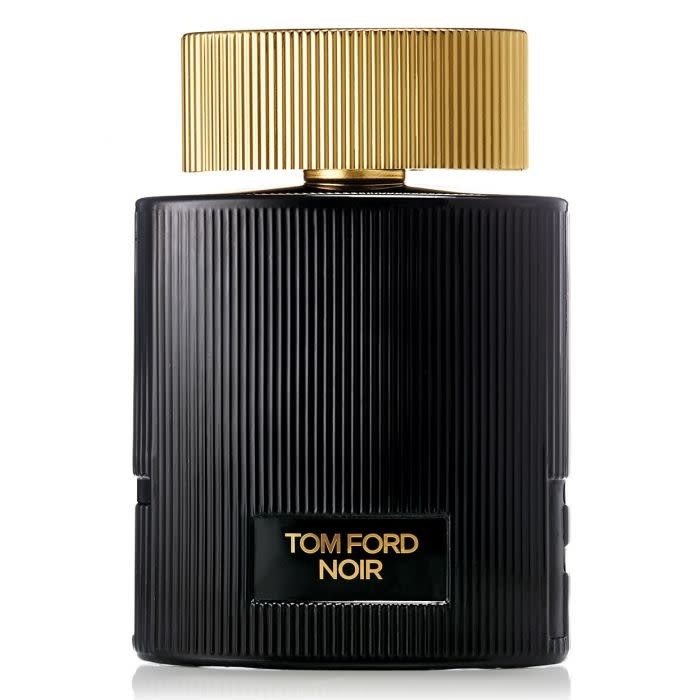 Porcelain Bead Gingko Earrings 
Nothing says fall like the changing and falling leaves! Make the Porcelain Bead Gingko Earrings a part of your accessories collection. This lovely and dainty set of dangling gingko leaf earrings have an oriental-designed porcelain bead for a classic touch.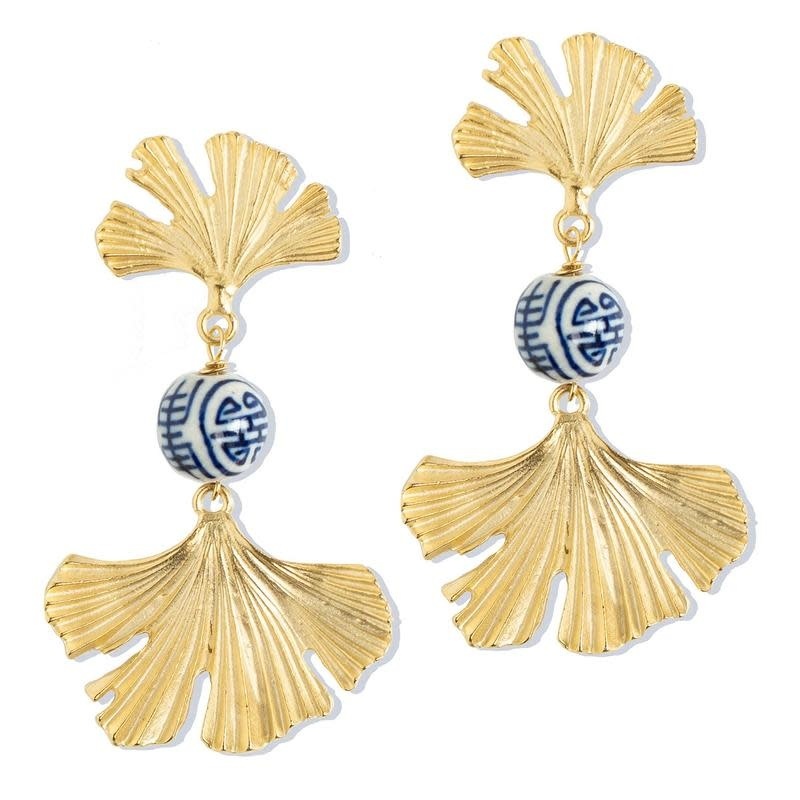 Complete your fall outfit with the Campbell Loop Chain Necklace! This simple, yet stylish, women's chain necklace has an oval-shaped design and features a 3-inch extender with a lobster clip closure. For a matching set, wear the necklace with the Susan Shaw Campbell Loop Chain Bracelet!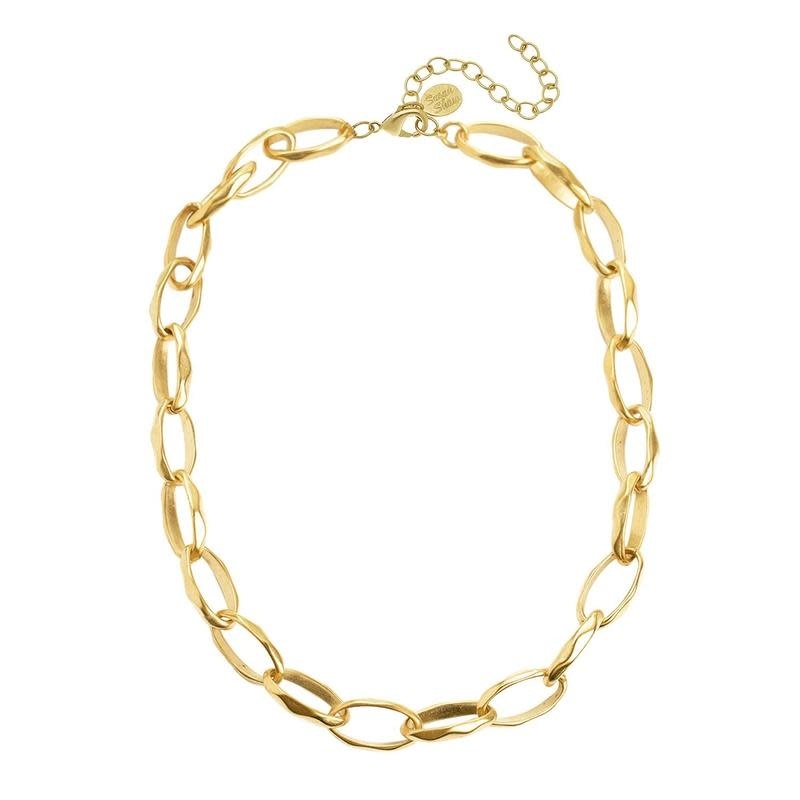 Feel like a gem this fall with the Jimmy Choo Fever Perfume! Released in 2018, this signature designer perfume for women features a sweet and feminine scent with sensual notes like vanilla, coffee, jasmine, and hazelnut paired with fruity notes like plum, lychee, and grapefruit. Comes in a stunning orb gem decanter.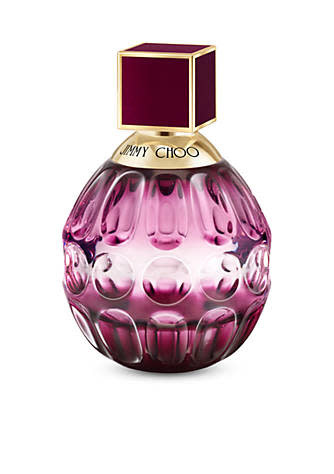 Accent your fall attire with the beautiful Vine Earrings! These genuine gold leaf earrings feature a cascading vine design that creates an elegant and whimsical style. Wear with your casual or more formal outfits.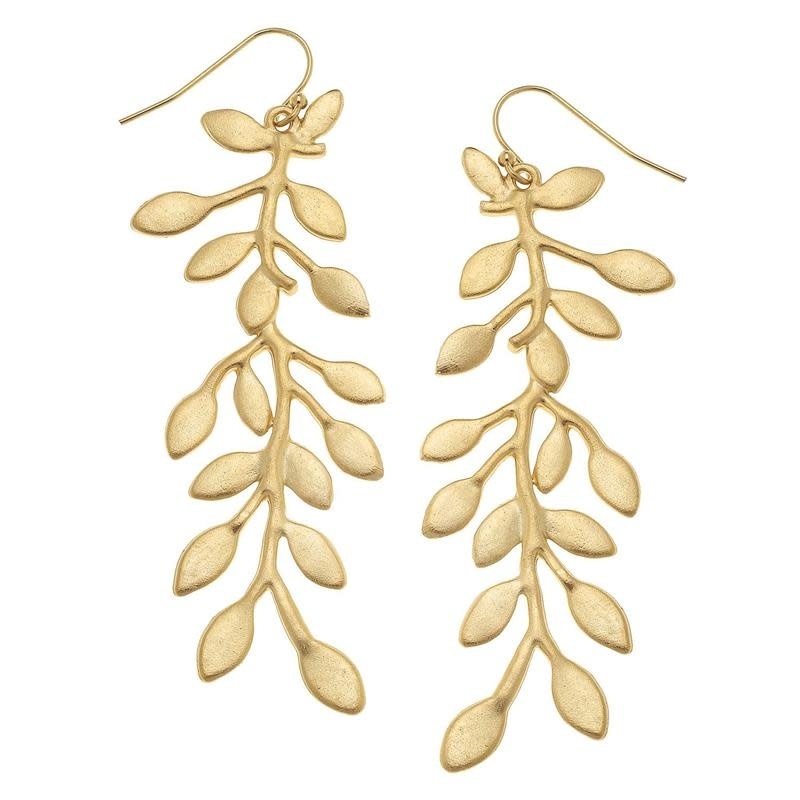 Handmade in Brazil, the Small Arlene Hoops have a burnished silver design & color that makes them ideal for fall accessorizing! These small hoops add a hint of decorative flair to your attire.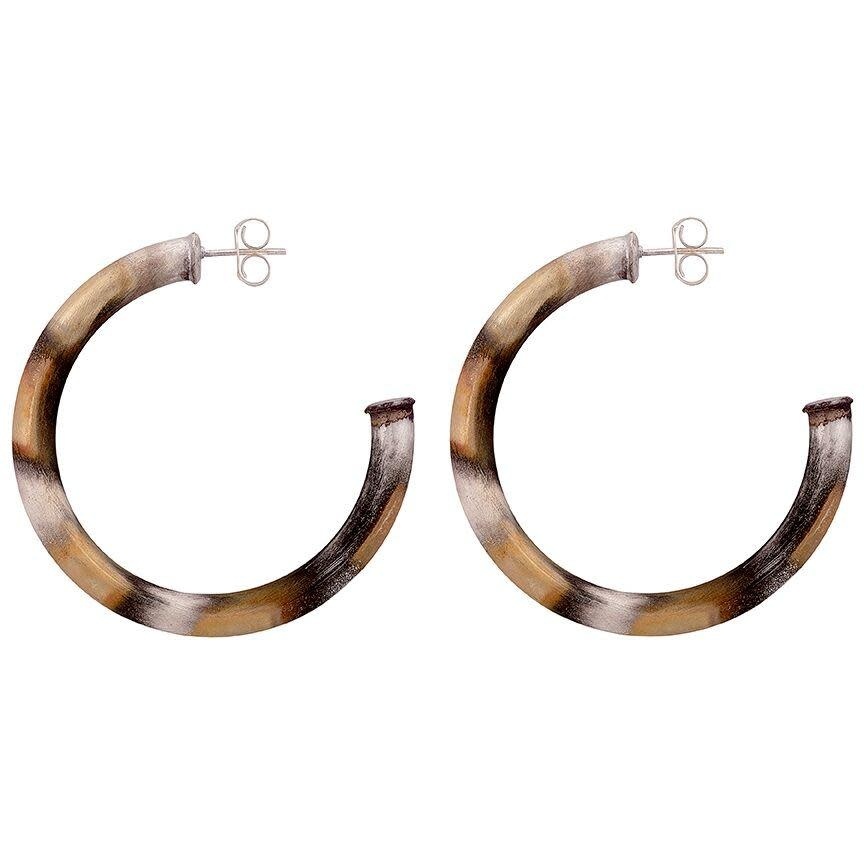 Go for a classic look this fall with the Sheila Fajl Round Bangle! Sold individually, these stylish bangle bracelets for women are sure to make the perfect fall fashion statement. Pair multiple bangles together and stack them up for a bolder look!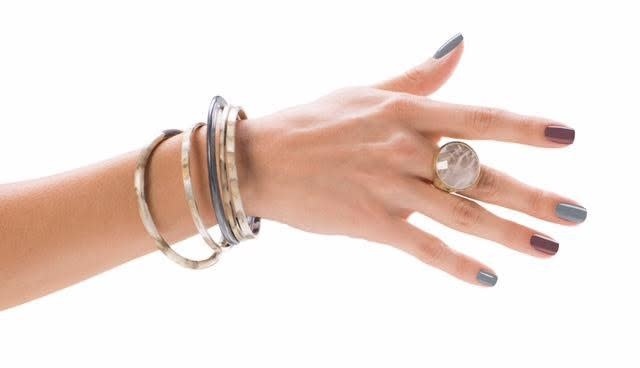 Feel golden with the Dolce & Gabbana The One Eau De Parfum for women! Though we have summery notes like peach and lychee in this gorgeous perfume, we also have warmer scents like vanilla, amber, musk, and jasmine and fall fruit notes like plum. Comes in an elegant and sleek bottle.