What's fall fashion without a good pair or two of your best boots and booties? Time to tuck away the spring and summer sandals and bring out your fall shoes! If you're looking for new boots and booties for the 2022 fall season, you're in the right place. Abraham's boutique offers a collection of luxury, designer boots and booties for women that help elevate your fall dresses and outfit ensembles to complete your fall look. We hope you enjoy our guide to give you more fall outfit ideas with the perfect pair of boots or booties.

If it's your first time shopping with us, don't forget your 10% discount code to use at checkout: First10.
With every fall dress or fall outfit, you have to have a pair of good ol' booties to make your attire fall-tastic! Make the Dolce Vita Silma Booties your go-to fall booties this season. With a gorgeous and sleek suede exterior and a chunky Western-style heel, these booties come in a warm color and perfect fall style that matches well with any of your fall outfits or fall dresses. 
If you need a reliable pair of Western boots that are designed for all-day comfort and style, make room in your shoe collection for the Shiren Boots! These Western-inspired women's white boots feature intricate detailing and premium leather material that's buttery soft and comfortable for everyday wear. Great for your fall wardrobe or for festival attire during the summer.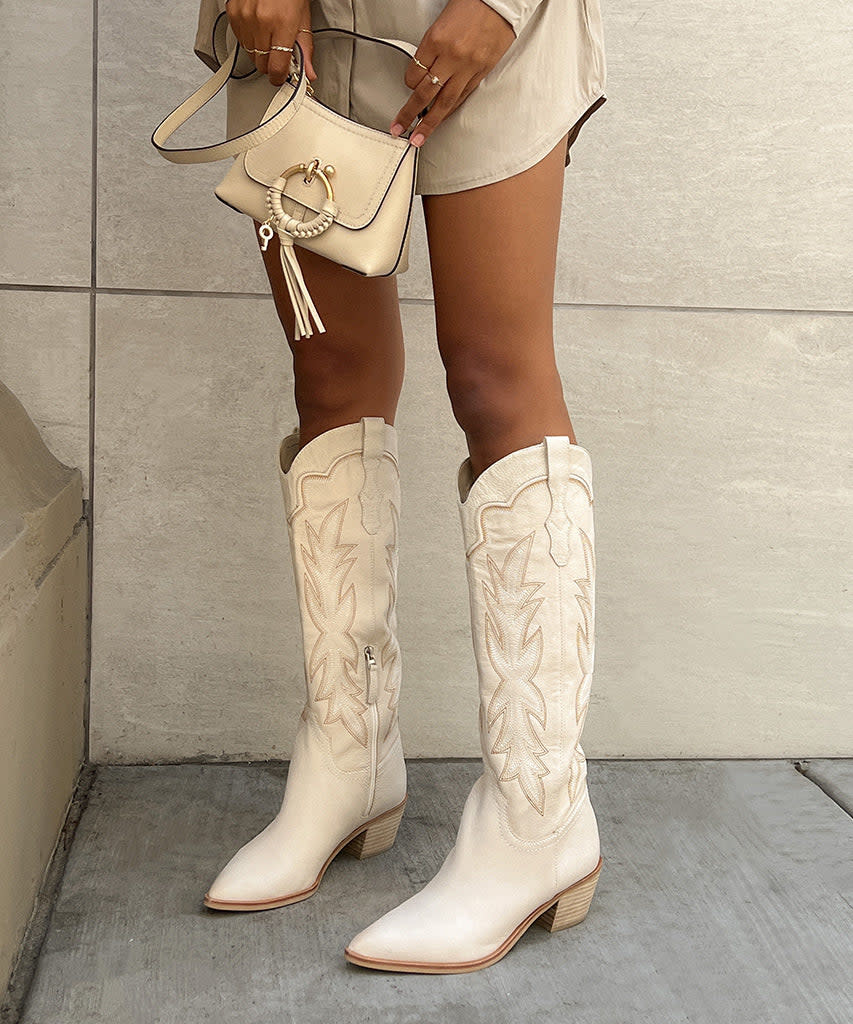 Match your fall dresses and outfits with the Dolce Vita Caster H2O Leather Booties! These women's retro-style booties feature a sleek and edgy leather style with a chunky heel to give you a boost of height and extra stability. Great to wear to give your fall apparel a heightened look of trendy fashion!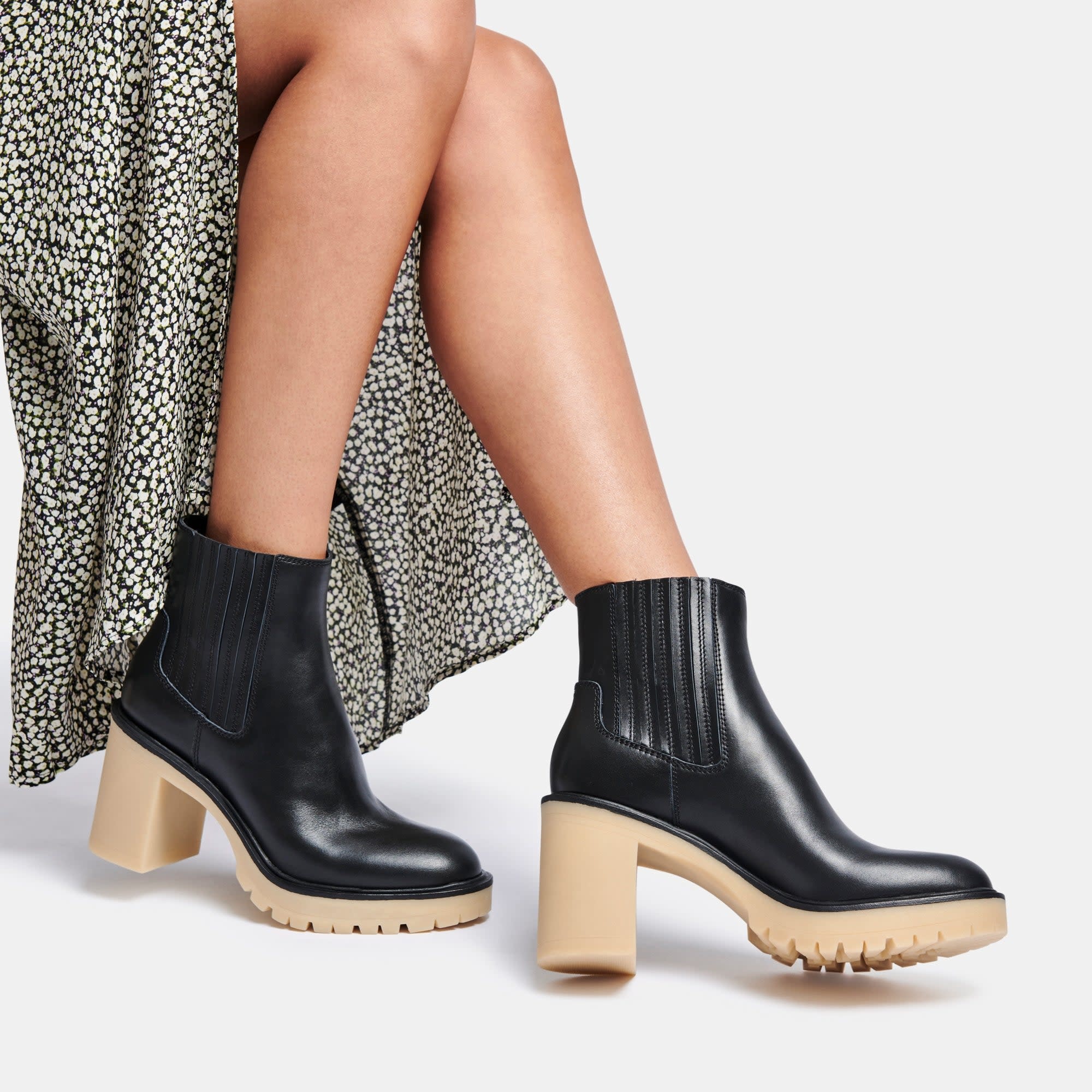 Fly London Nela Zip Up Ankle Boots
Go out in style with the Fly London Nela Zip Up Ankle Boots! These oiled-suede ankle booties for women feature a unique raised cork-cushioned wedge to give you a boost in height and better walking stability - a great alternative to traditional chunky heeled or skinny heeled boots. With an angled zipper, these slip-on ankle boots are easy to wear and stay comfortably secured for all-day wear. Designed with a cushioned footbed for added comfort.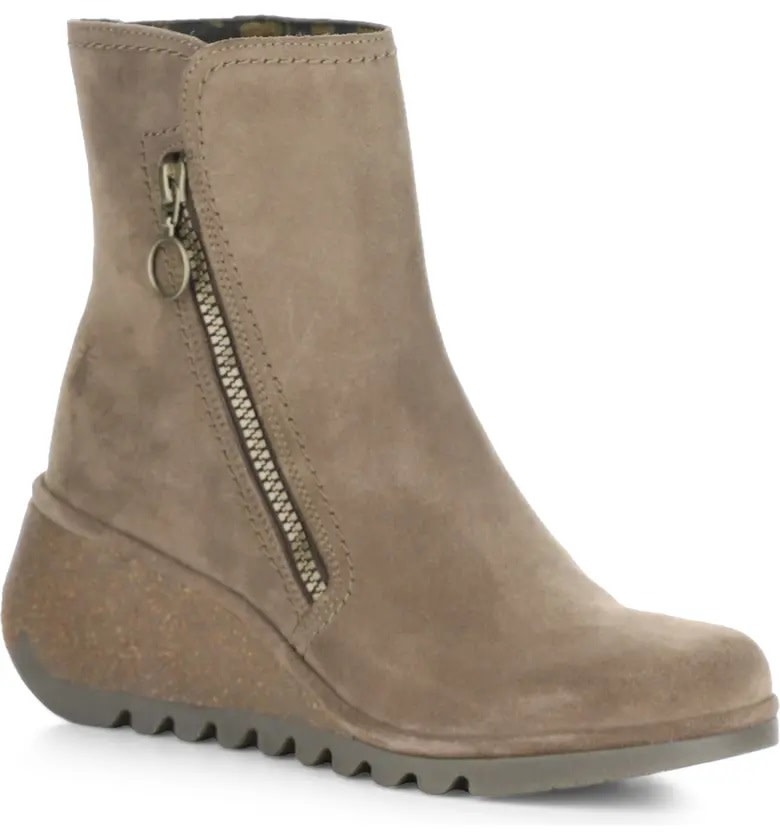 Byne Chelsea Wedge Ankle Boots
Give your attire an edge with the Fly London Byne Chelsea Wedge Ankle Boots! Another great pair of ankle booties for women from Fly London, these wedge booties boasts a metallic graphite color that elevates your style with a cool and modern appeal. These slip-on women's booties have an athletic flair with its wedged design and feature stretchy gussets on the side for comfortable slip-on, slip-off wear.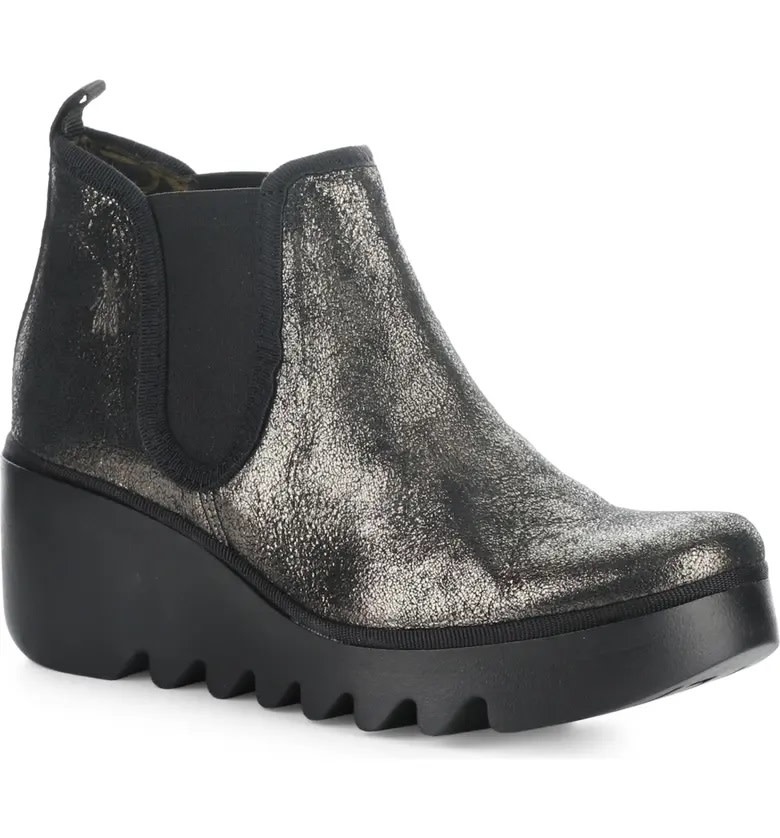 Take the classic rain boot look and make it chic, modern, and stylish! The Dolce Vita Thundr H2O Boots are waterproof ankle-length booties for women with a short, chunky lug sole that are perfect for a rainy fall day. With a sleek and glossy look, these faux leather booties for women pair well with athleisure, casual attire or with fall dresses.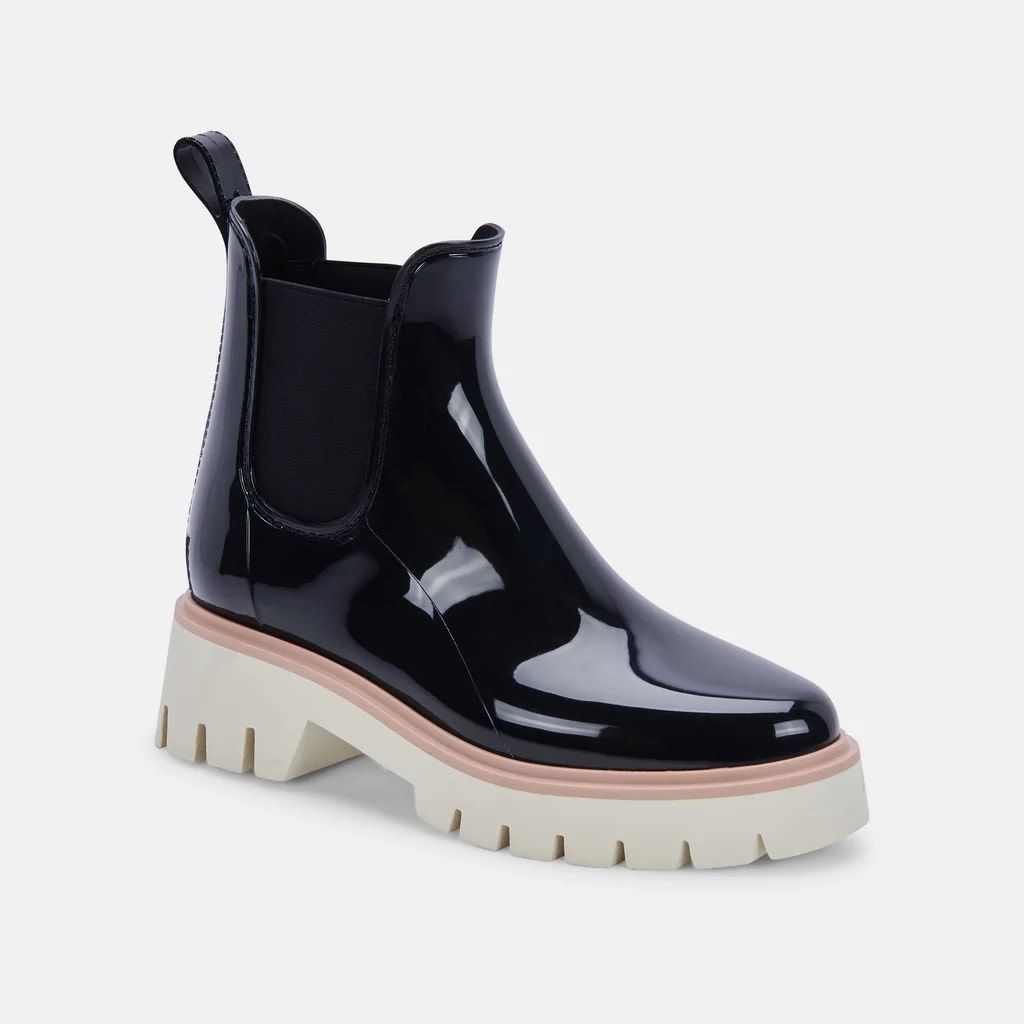 Similar to the previously mentioned H2O boots, the Dolce Vita Hawk H2O Booties are also weatherproof and feature a genuine leather upper for a sleek and stylish look that's fashionable for the fall season. The chunky heel elevates the boots and add a chic flair. Available in a variety of colors!
Versatile and bold, the Dolce Vita Ulyses Boots for women have a lovely suede leather upper with a inner side zipper and features a platform sole and high chunky angular heels that gives you that edgy retro look! Pair with a long fall dress, a maxi skirt or your favorite fall jeans or leggings. 
We hope you enjoyed our little fall fashion guide showcasing our favorite women's boots and booties for fall! Make sure to come back and visit our Women's Boots & Booties Collection or our Women's Clothing Collection for more fall fashion to add to your wardrobe. 
For more fall boutique styles, check out our Women's Fall 2022 Boutique Clothing Collection Guide if you're looking for new ways to style with the season. 
Thank you for reading! 
~ Abraham's