Shop at Abraham's this holiday season for all your gifts! We carry a wide range of luxury and designer gift ideas for women that have that unique boutique touch. Check out our Holiday Guide for more ideas and browse our store.
Need to find unique gifts this year for the special ladies in your life? The Abraham's Boutique 2020 Holiday Gift Guide for Her at your service! See what we've stocked up in our store to help you get through the holiday shopping. 
For the "Sole" Sistas and Shoe Divas
Pretty up your feet and complete any outfit from a wide array of women's boutique shoes that we have here at Abraham's! Add a new pair or two of trendy and flattering shoes to your shoe lover's collection. From animal print booties to strappy sandals, there's a pair of women's footwear for everyone, and plenty of room under the Christmas tree this holiday season. Check out some of our recommendations:
Bold and daring, these chunky heel sandals feature an open-toe and buckle back strap design for comfortable and secure wear all day long. The chunky heels and multi-layered cushioned leather footbed provide extra support and maximum comfort. 
Strike a pose with these beauties! The heeled Naked Feet Strata Ankle Booties for women feature leopard print front with solid black back for eye-catching footwear that's purr-fect for fall.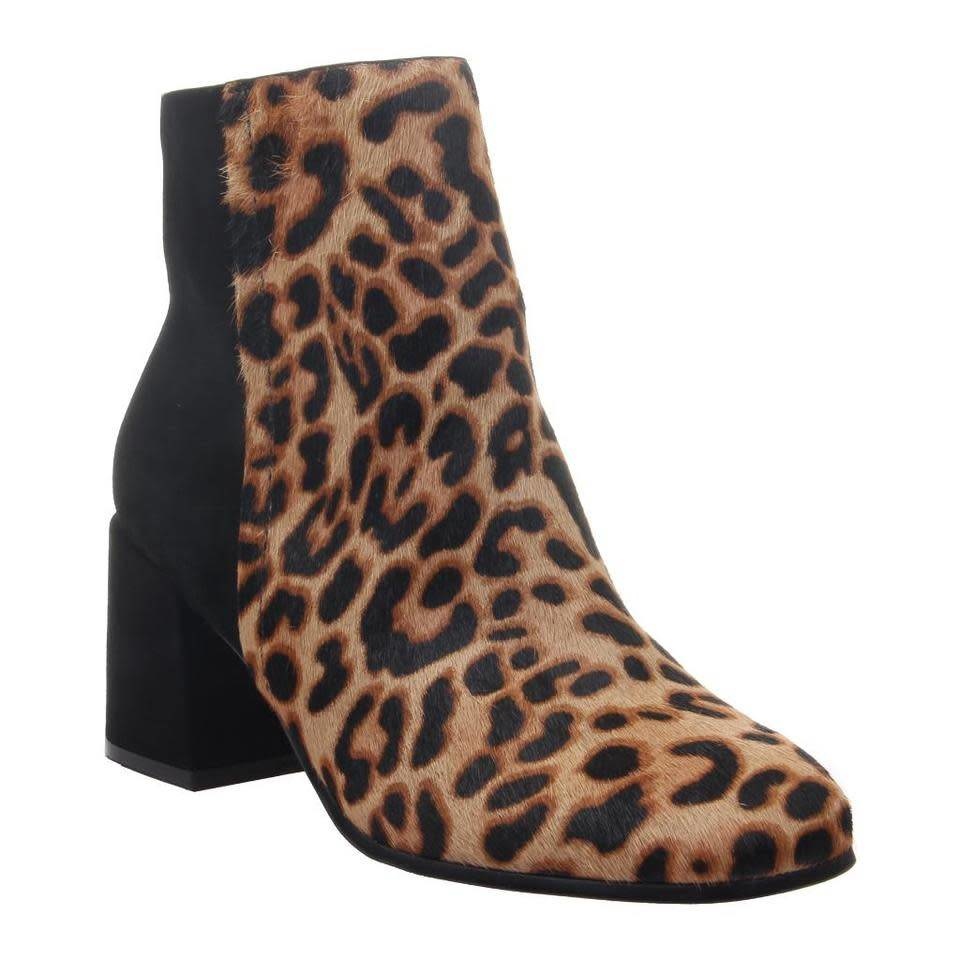 Matisse Coconuts Lure Wedge Sneaker
Chic and athletic, the Coconuts Lure Wedge Sneaker gives you the best of both worlds for a one-of-a-kind shoe that you can style creatively.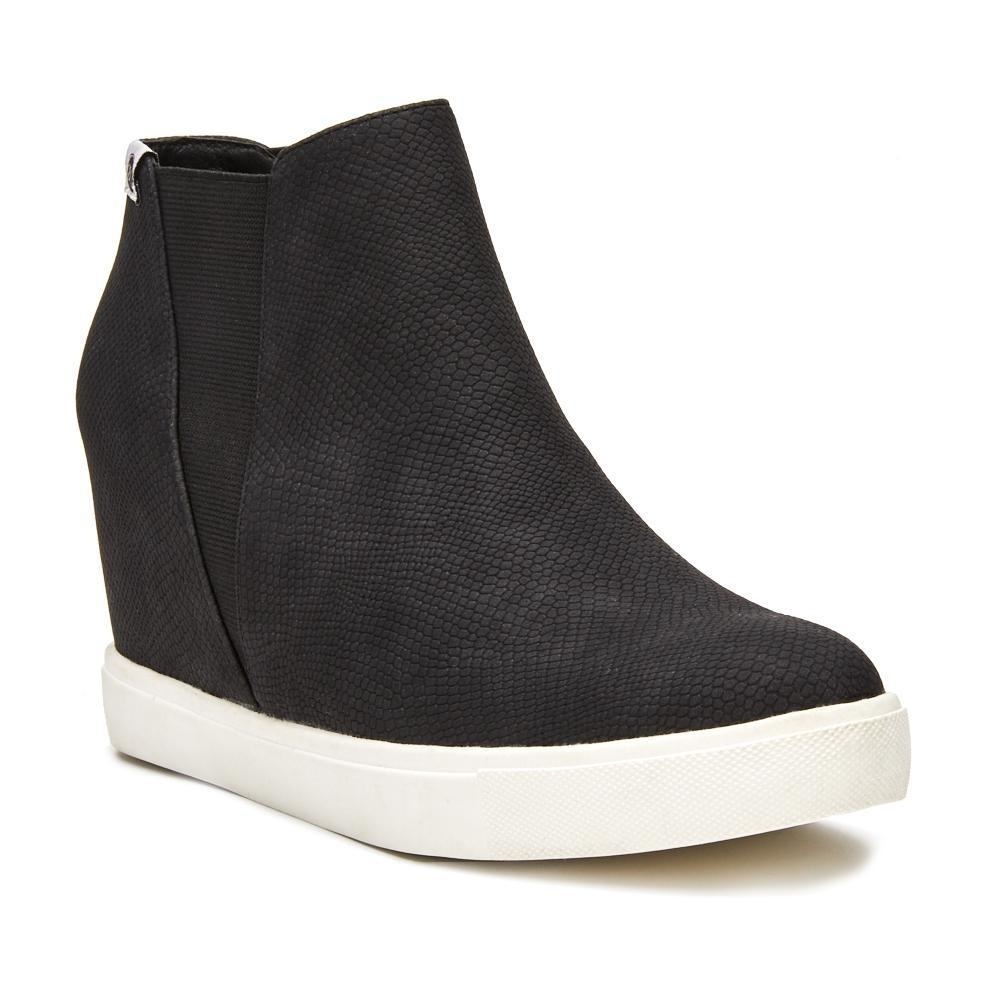 Spanx It Up for the Holidays!
Make the special ladies in your life feel good in their clothing with new Spanx gear! From leggings to jeans, Abraham's features a wide range of exclusive women's Spanx leggings and clothing for your convenience. Spanx is highly regarded for their well-constructed women's bottoms that give you that sleek and seamless shape without having to use any other shapewear. Just wear and go on your merry way to wherever you need to be, whether to work or out on a lunch date with friends. Here are some of the women's Spanx leggings and pants we think would look good in a gift box:
Spanx Look At Me Now Seamless Leggings
With a chic and daring cameo pattern, the Look At Me Now Leggings give you all the benefits of a classic Spanx in a brand new style and design that has athleisure appeal.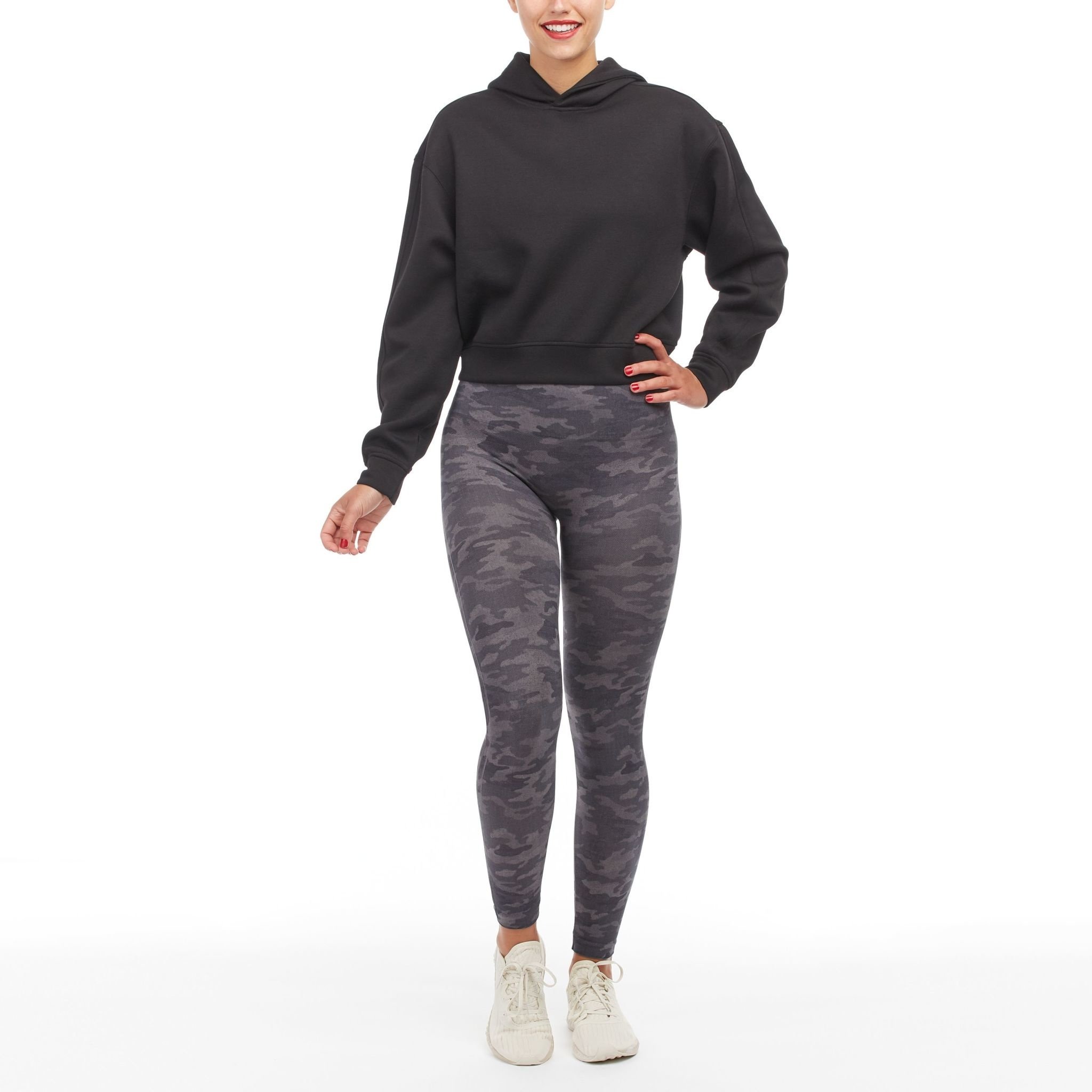 Spanx Clean Indigo Skinny Jeans
The best jeggings ever? You'll have to try out these Spanx Clean Indigo Skinny Jeans to find out! These shaping skinny jean leggings feature a classic denim look.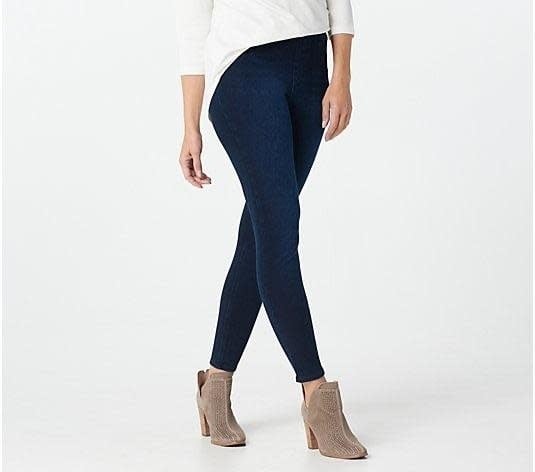 Spanx Faux Leather Croc Shine Leggings
Spice up your outfit with these exotic faux leather leggings! With a high tummy-control waistband and crocodile scale pattern, these Spanx Croc Shine Leggings add a hint of wild style to your attire. Great to pair with ankle boots for fall wear! 
Stuff Her Christmas Stockings with Boutique Accessories
Jewelry is like the cherry on top for any outfit, so stocking up on accessories is a great way to make your style extra unique. At Abraham's, we feature boutique jewelry pieces, from statement necklaces to hoop earrings, from boutique and designer brands so that you get access to exclusive and one-of-a-kind styles. Some of our favorites from our Women's Jewelry collection include: 
Sheila Fajl Vica Geometric Hoop Earrings
Chic, bold, and modern, the Sheila Fajl Vica Gold Hoops feature square-like designs running across the perimeter of the hoop. These are definitely not your usual hoop earrings, so they'll help jazz up your holiday outfit this year and every year after!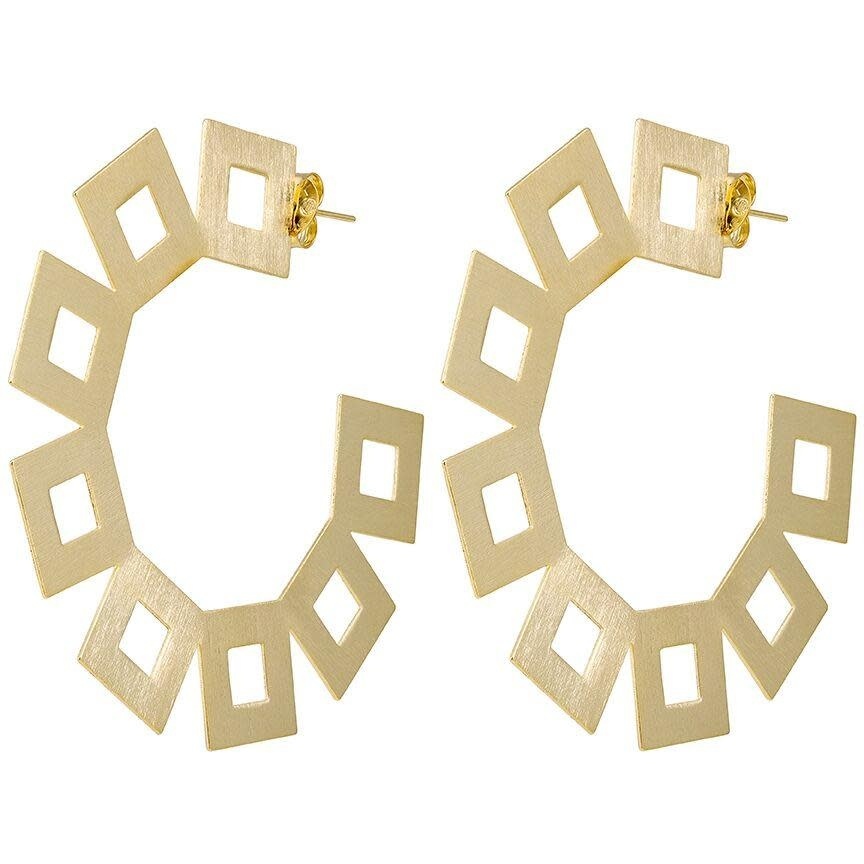 Sheila Fajl Tiny Flower Stud Earrings
Simple and sophisticated, the Sheila Fajl Tiny Flower Stud Earrings are a wonderful addition to your everyday accessory collection. Due to its subtle, yet feminine, size, you can wear this pair for any occasion. Handmade in Brazil.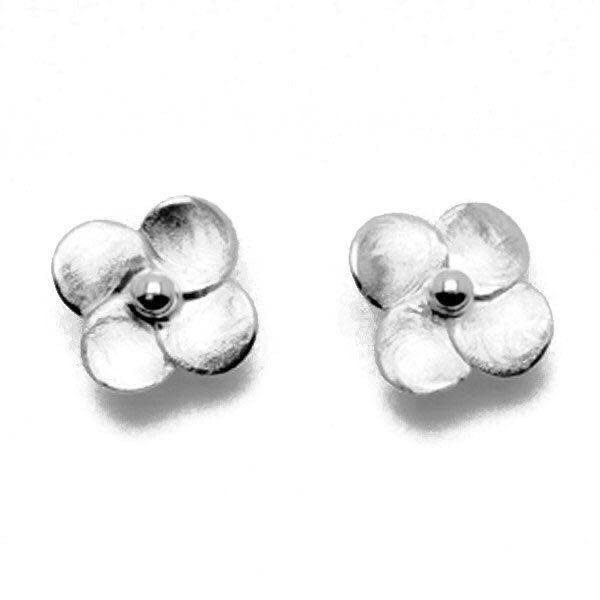 Saachi Celeste Half Moon Necklace
Make you or the special lady in your life feel like a celestial queen with the Saachi Celeste Half Moon Statement Necklace. Features an extravagant, multi-strand design with pearls.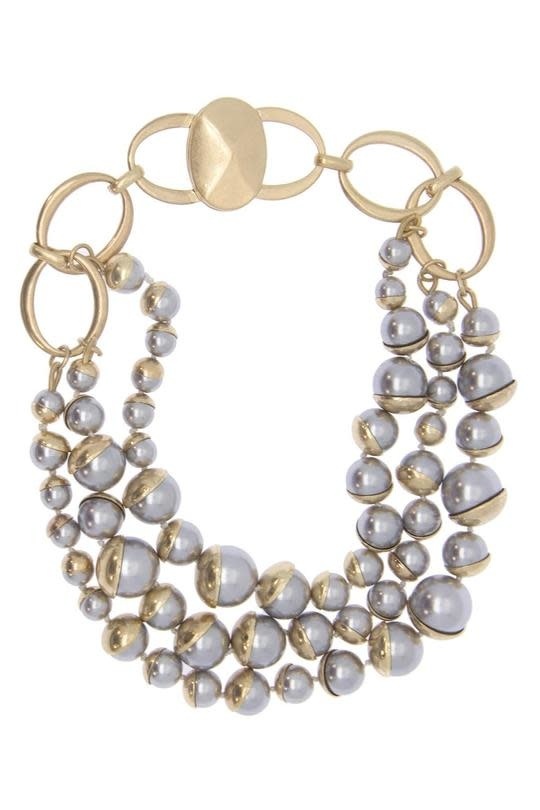 Add an elegant, yet bold, accessory to your attire with the Virtue Geometric Druzy Cuff! This women's bracelet cuff features a genuine 10mm leather band with a magnetic clasp for easy wear and removal. The vertical rectangular druzy charm in the center brings a stunning and eye-catching element to the bracelet and features miniature crystals.
Stay Comfy and Cozy in Women's Pajama Sets and Sleepwear
What better way to celebrate the holidays than lounging in pajamas all day? Our Women's Sleepwear collection features a wide range of women's pajama sets and separates and loungewear, including holiday pajamas and more. Add these comfy favorites to your holiday gift list this year: 
PJ Salvage Wish Jam Pant and Top 
A white lounge set for women (sold separately) featuring jogger pajama pants and sweater top covered in a charming star pattern - perfect for the holidays and colder seasons.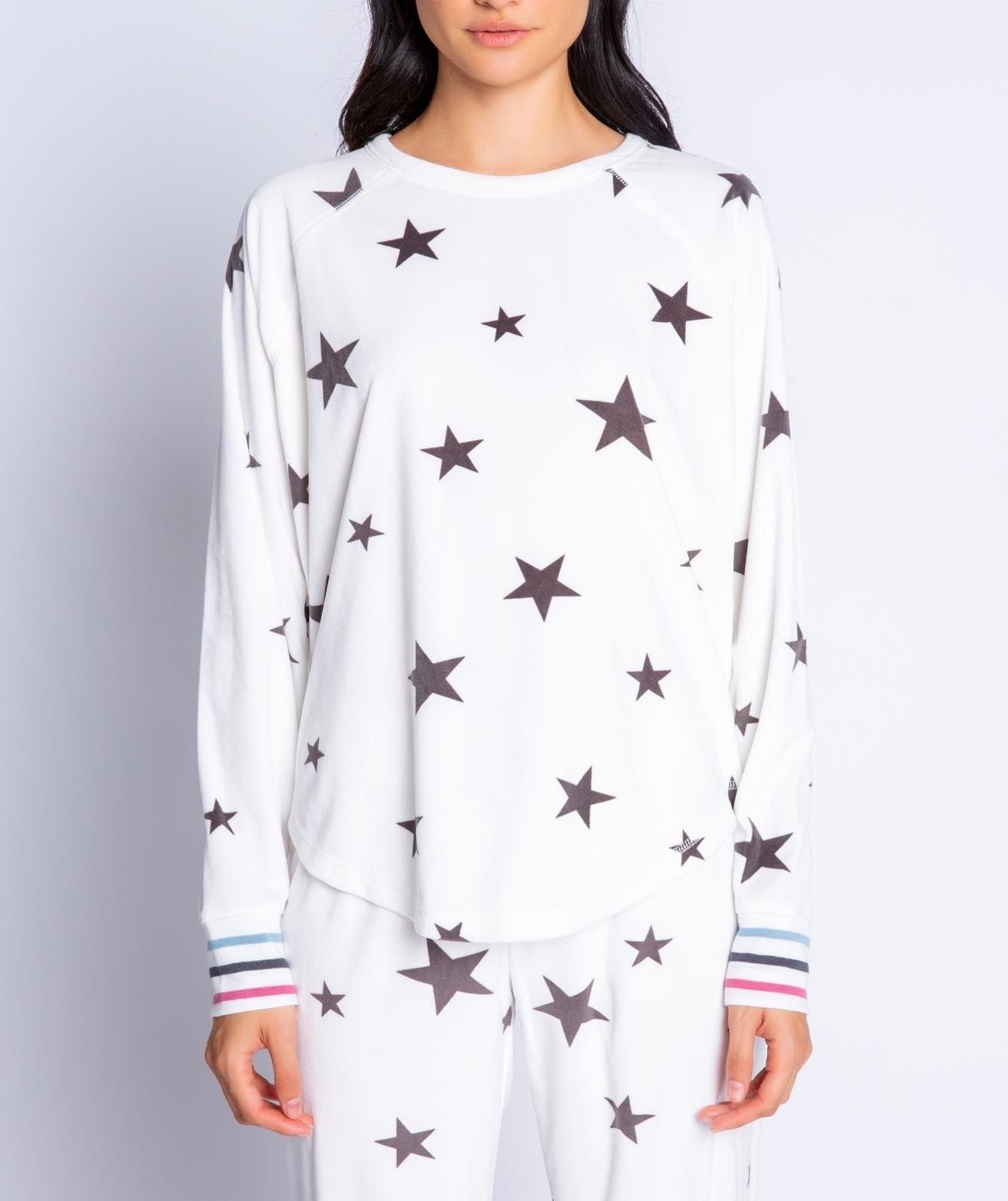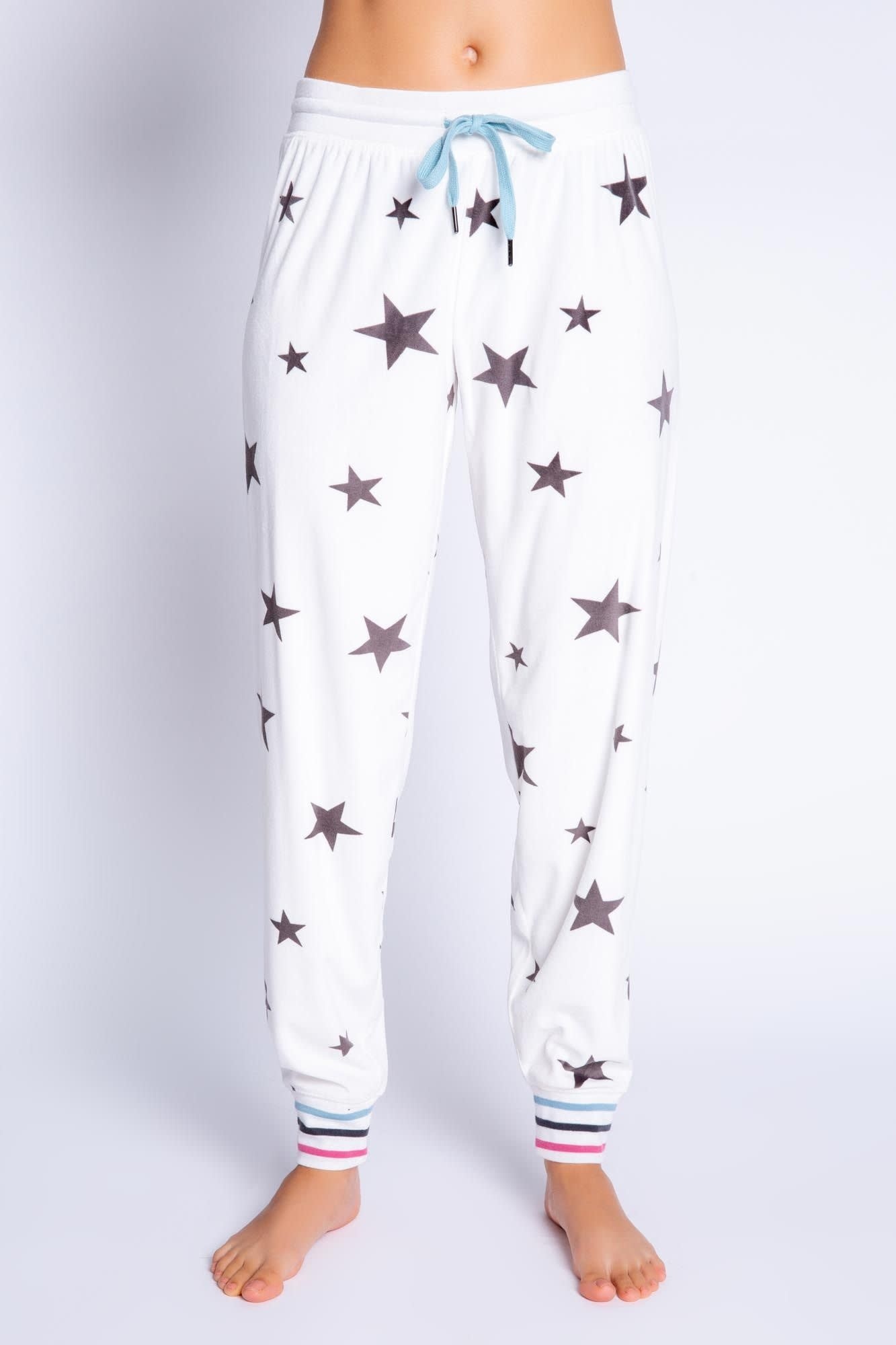 Barefoot Dreams Luxe Milk Jersey Piped PJ Set for Women
Timelessly chic and classic, the Barefoot Dreams Jersey Pajama Set features a long-sleeved button-down sleep top with a relaxed fit and matching pajama pants.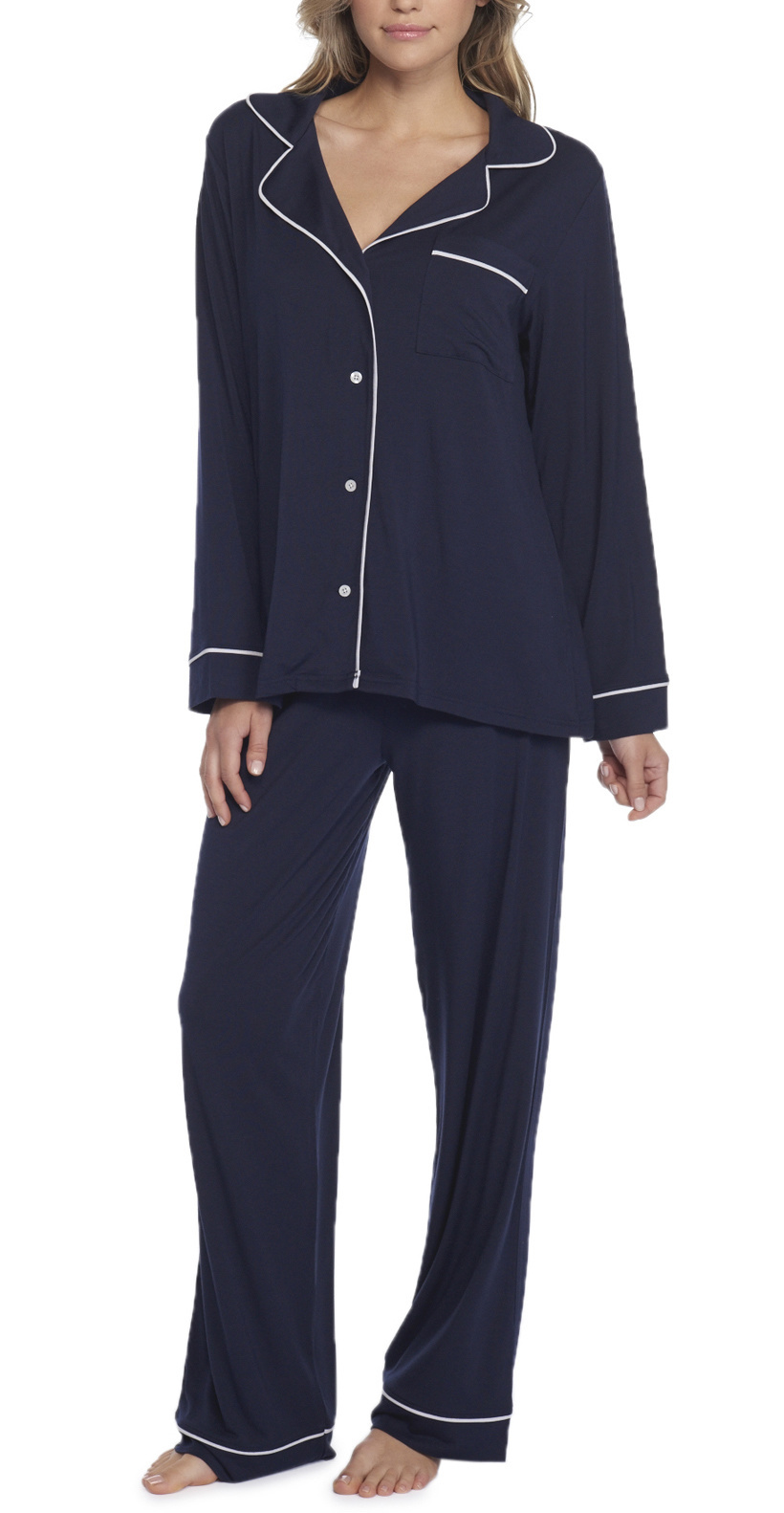 Royal Standard Treeful Sleep Pants
Perfect as a holiday gift or part of a Christmas pajama set, the women's Royal Standard Treeful Sleep Pants feature a colorful and festive Christmas tree print with a variety of tree designs to celebrate the Christmas season.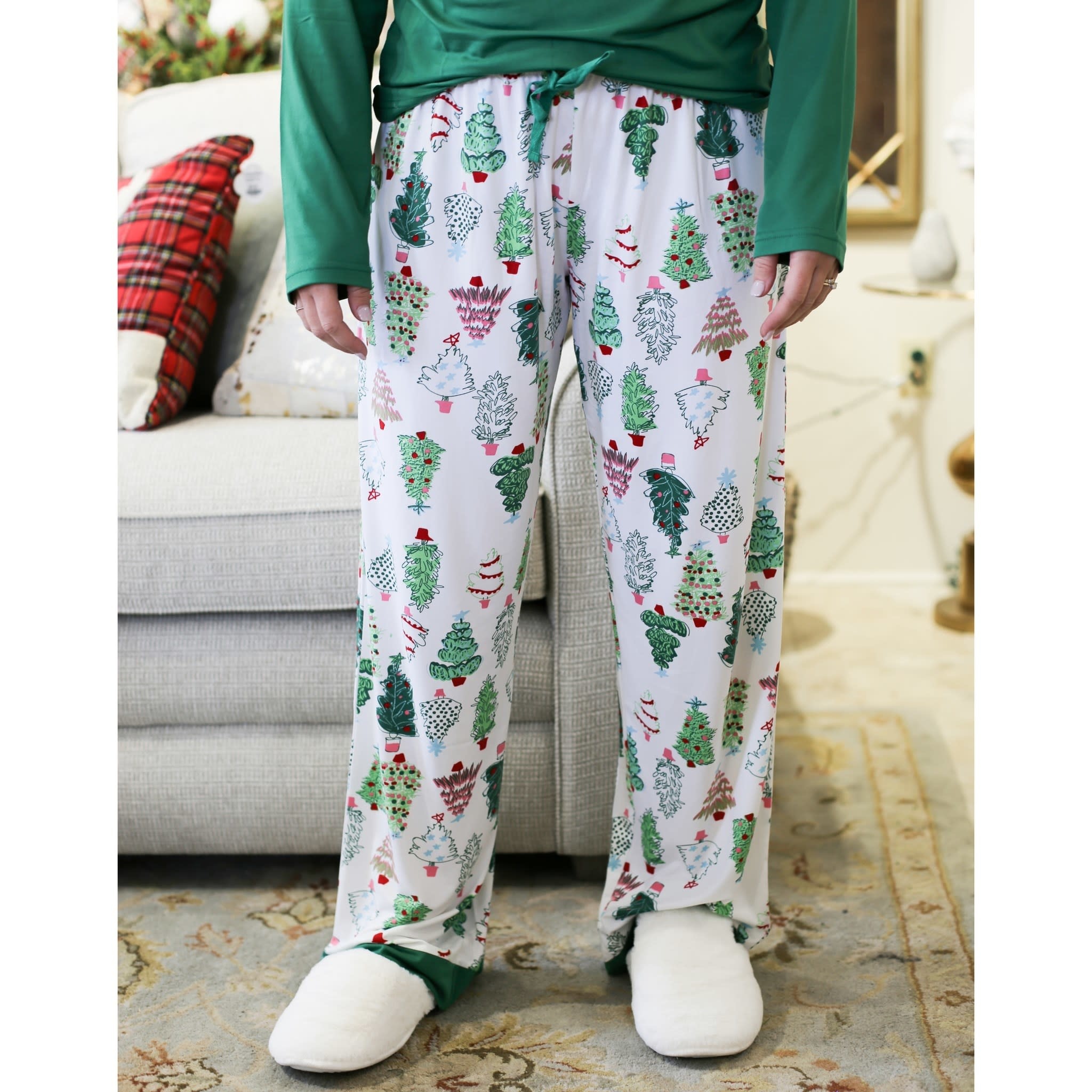 BB Dakota Sittin' Kitty Hoodie Sweatshirt
Covered in a fun and chic leopard print design, the BB Dakota Sittin' Kitty Hoodie Sweatshirt is comfy and stylish to wear at home or outside. This women's sweatshirt has a more cropped design and pairs well with the BB Dakota I Want It Cat Way Jogger pants for women with the same design.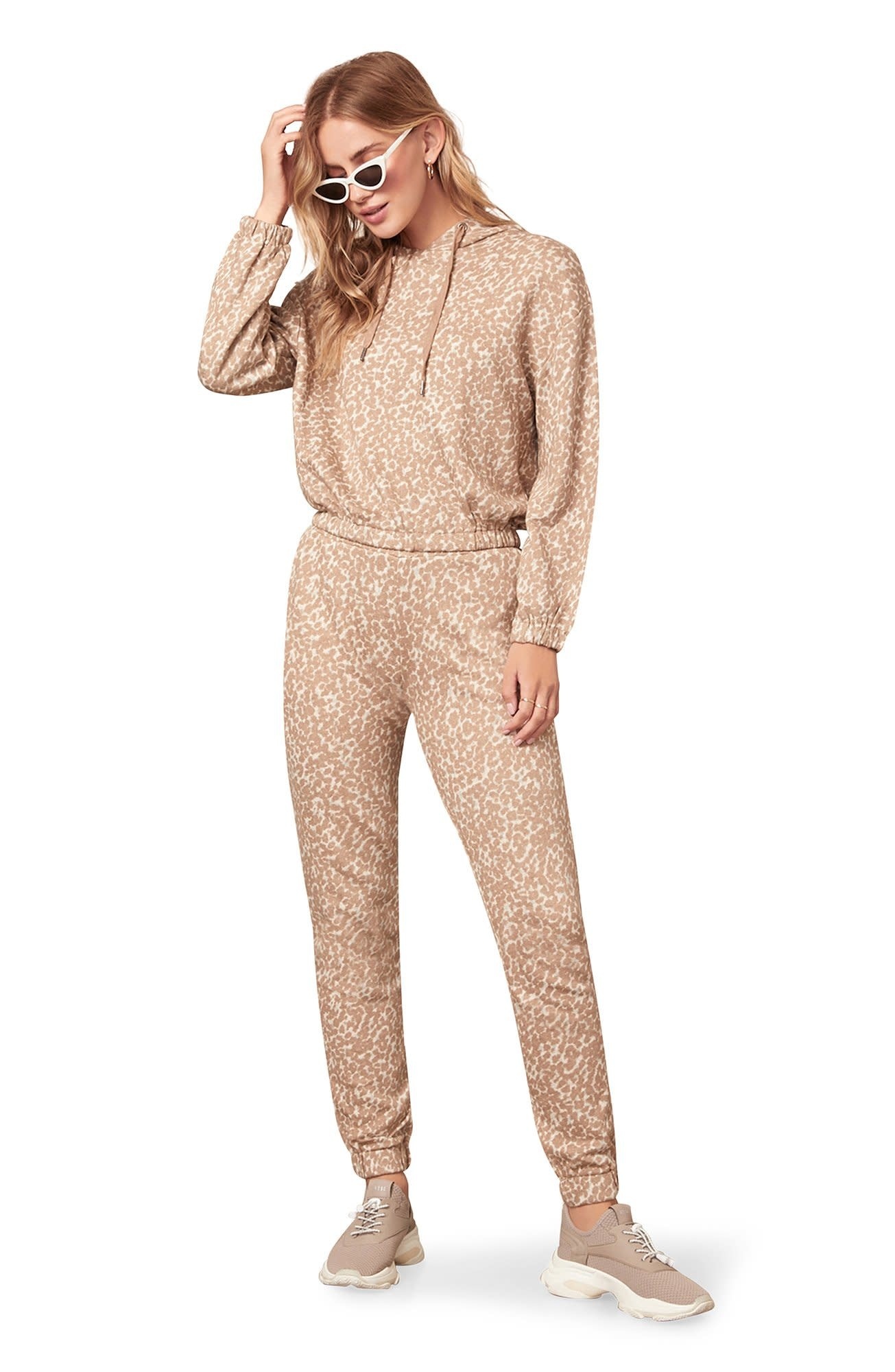 Luxuriously soft and sleek, the PJ Harlow Shelby Jacket is like a light cardigan that you can wear comfortably while lounging at home. Great to pair with tank top pajamas for extra warmth that doesn't make you too stuffy. 
Keep The Special Ladies In Your Life Warm And Cozy With Women's Outerwear
Nothing like being toasty and warm when you're outdoors in the cold! Shop women's outerwear like jackets, vests, sweaters, and coats at Abraham's boutique. We'll help you stay both stylish and warm during the holiday season. Here are some of our featured Women's Outdoor Wear: 
Constructed with tear-resistant, water-repelling, and heat-retaining materials, this insulated outdoor jacket can handle nature's unpredictable elements while keeping you warm during the fall and winter.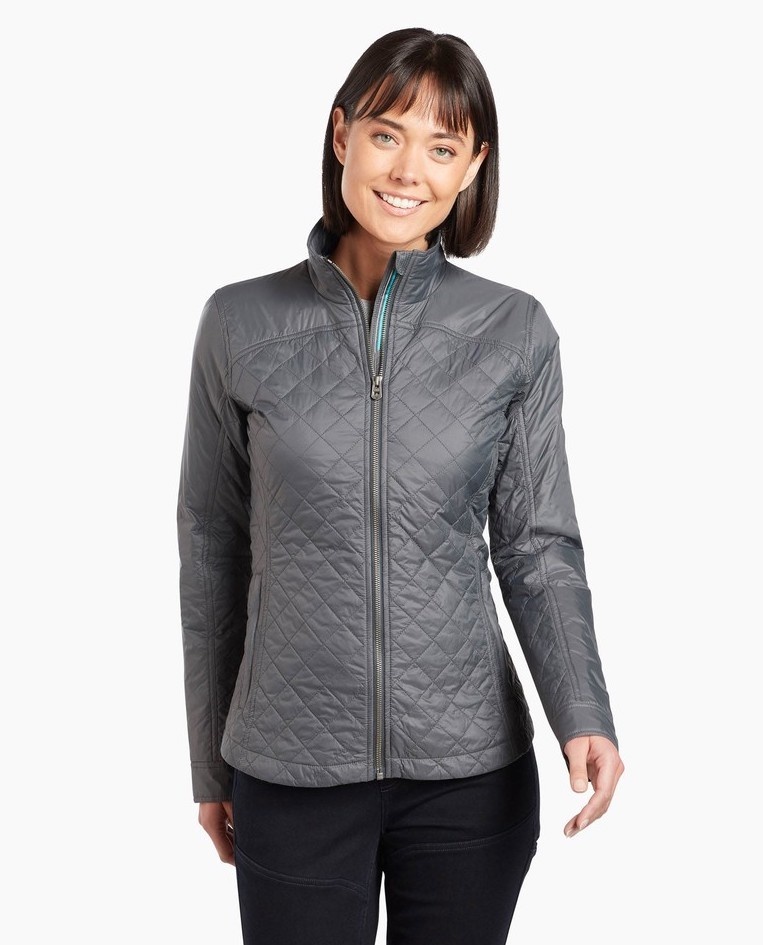 Warm and chic, the BB Dakota Doing Things Vests features a quilted fabric design with large side button pockets, a drawstring hood, and a button-up front. A fashionable piece to add to your winter wardrobe!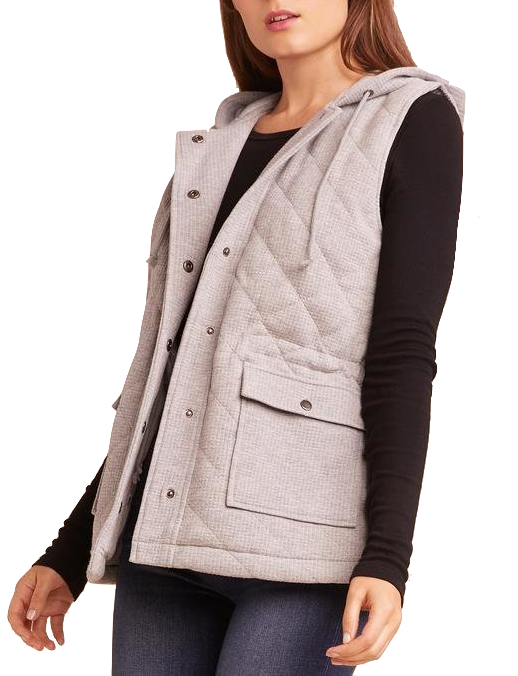 Nothing says bold and chic than the leopard print Karen Kane Faux Fur Coat. This thick and soft faux fur coat for women features a beautiful pattern that's timelessly stylish and has an open front to show off your outfit underneath.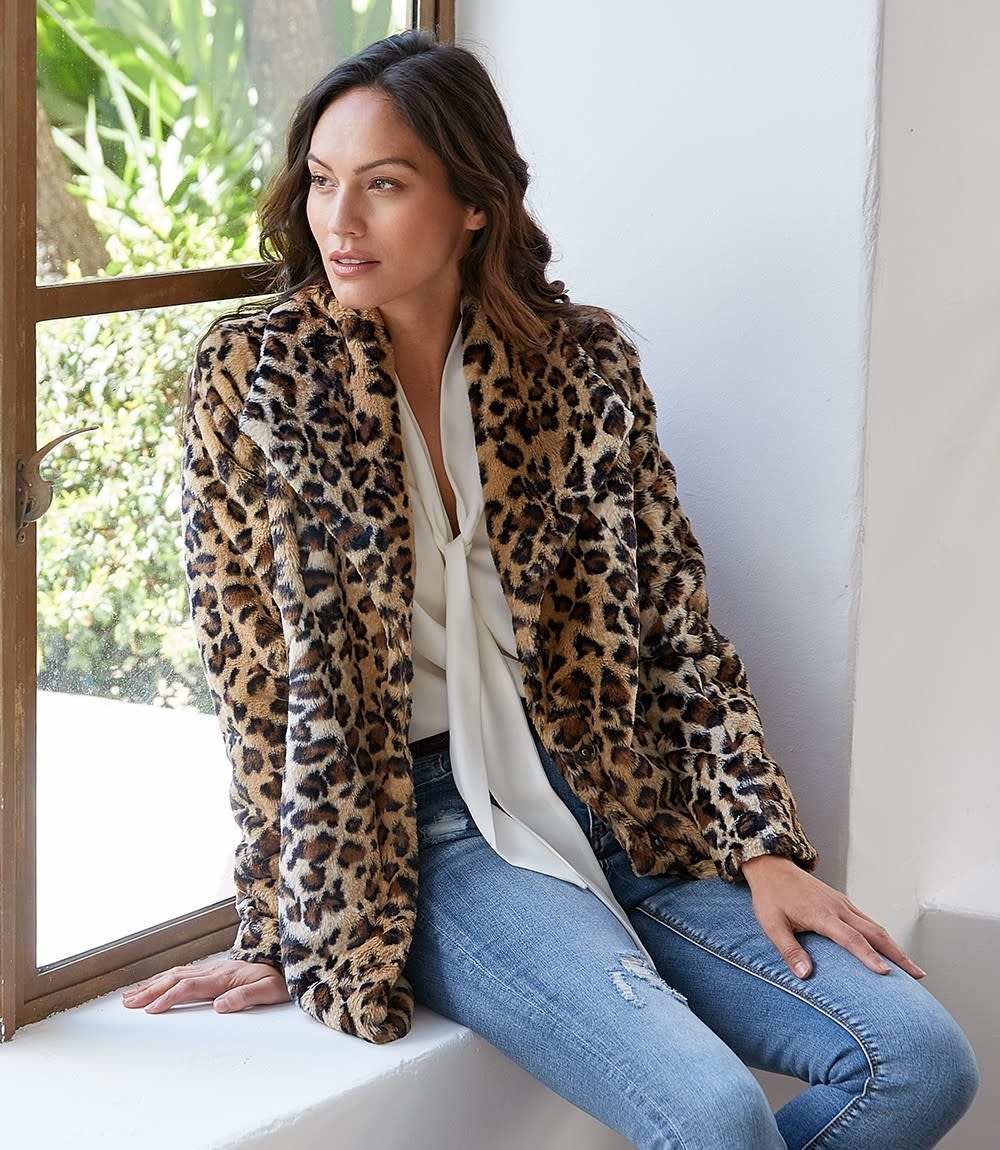 Luxuriously soft and high-fashion, the Metric Fox Poncho features a fox fur collar that drapes around you and complementing fur sleeves. The poncho has an open front and a relaxed, roomy fit for a high-end piece to add to your wardrobe when you want to spruce up any outfit.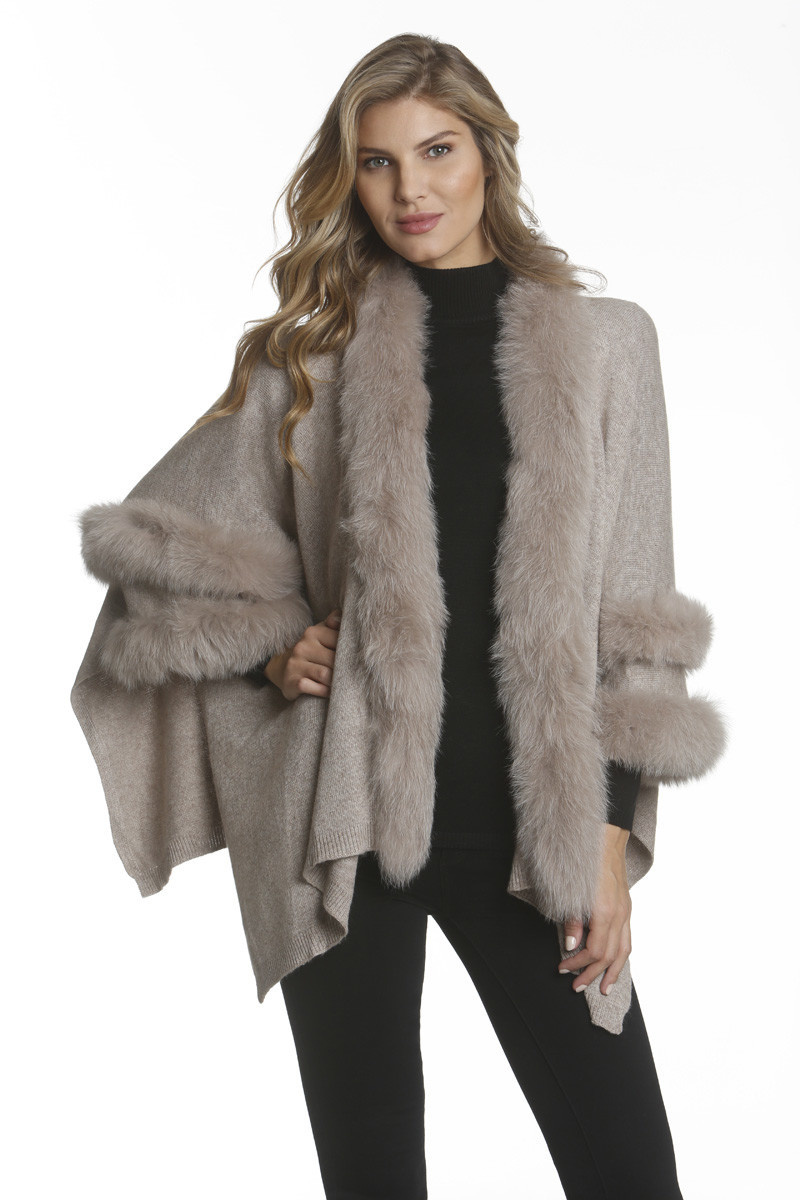 Covered in a daring snakeskin print, the Liverpool Moto Python Jacket is for the adventurous women that loves to be bold with their outfits - perfect for the bike babe that doesn't need a bike! This women's moto jacket features an asymmetrical zipper.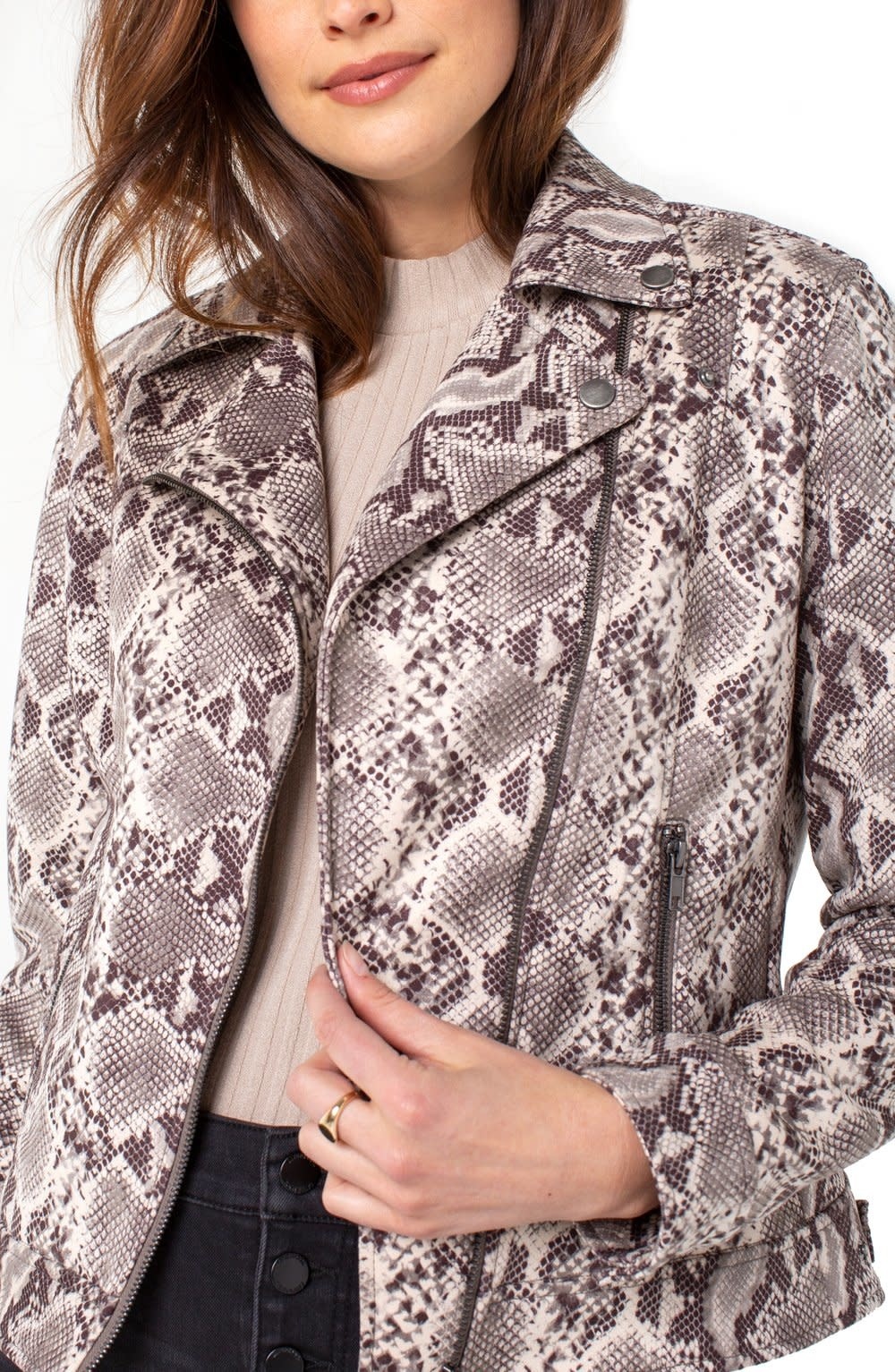 BB Dakota Whiskey Business Coat
Wrap yourself in this chic and professional women's coat! The BB Dakota Whiskey Business Coat has a classic coat design with collar lapels and a button-up front. Available in timeless colors like red and beige.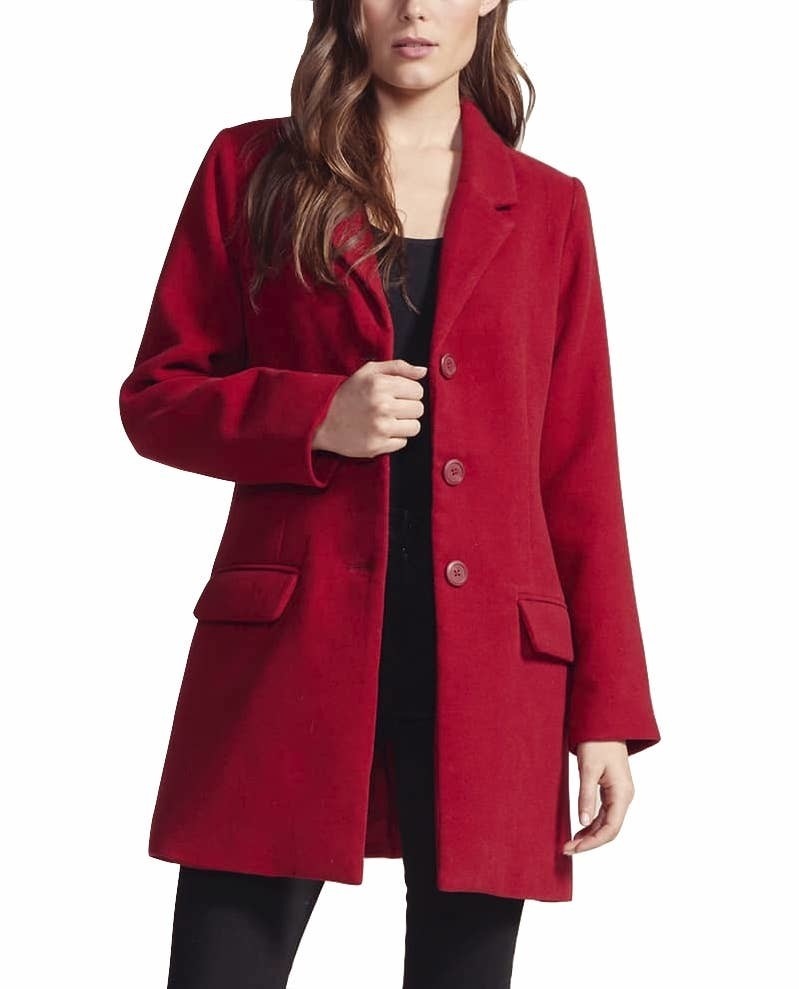 Give The Second Best Gift A Woman Can Get: Designer Bags!
(Psst.. the first best gift is jewelry!) Designer handbags and purses are fabulous to have "on hand," (get it?) and they always help tie an outfit together. Our women's designer and boutique purses come in many styles and fit any occasion, whether you're going to a fancy holiday party or need a trusty bag for a getaway vacation. Here's a sneak peek of what we have in stock here at Abraham's: 
Chic and versatile, the Joy Susan Aria Ring Bag is a luxury vegan faux leather bag with a ring handle that doubles as a decorative accent. A removable, adjustable crossbody/shoulder strap is included.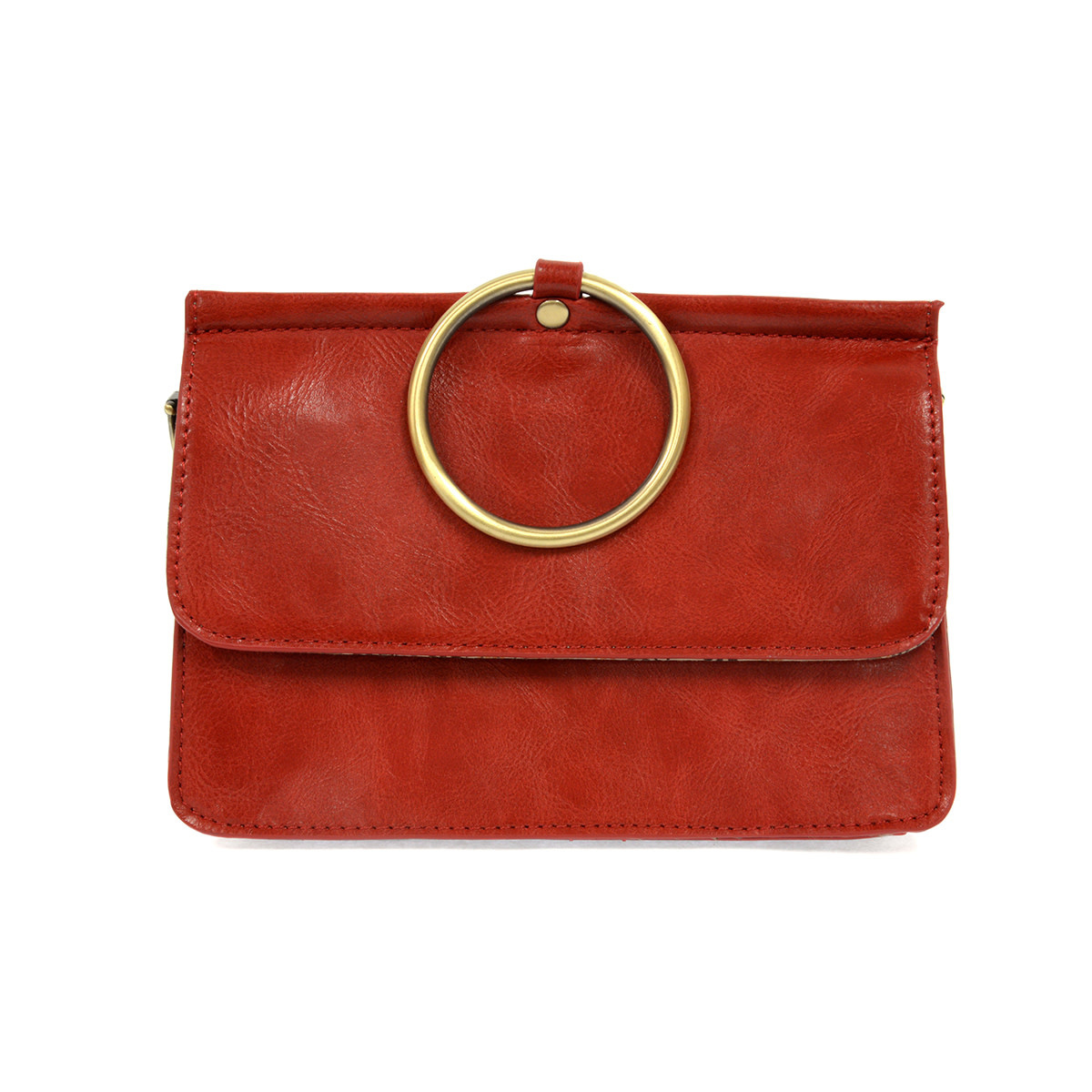 Two designer bags in one? Yes, please! This Jillian Hobo Duo Bag for women gives you double the space and style with its regular-sized hobo bag and smaller crossbody insert bag.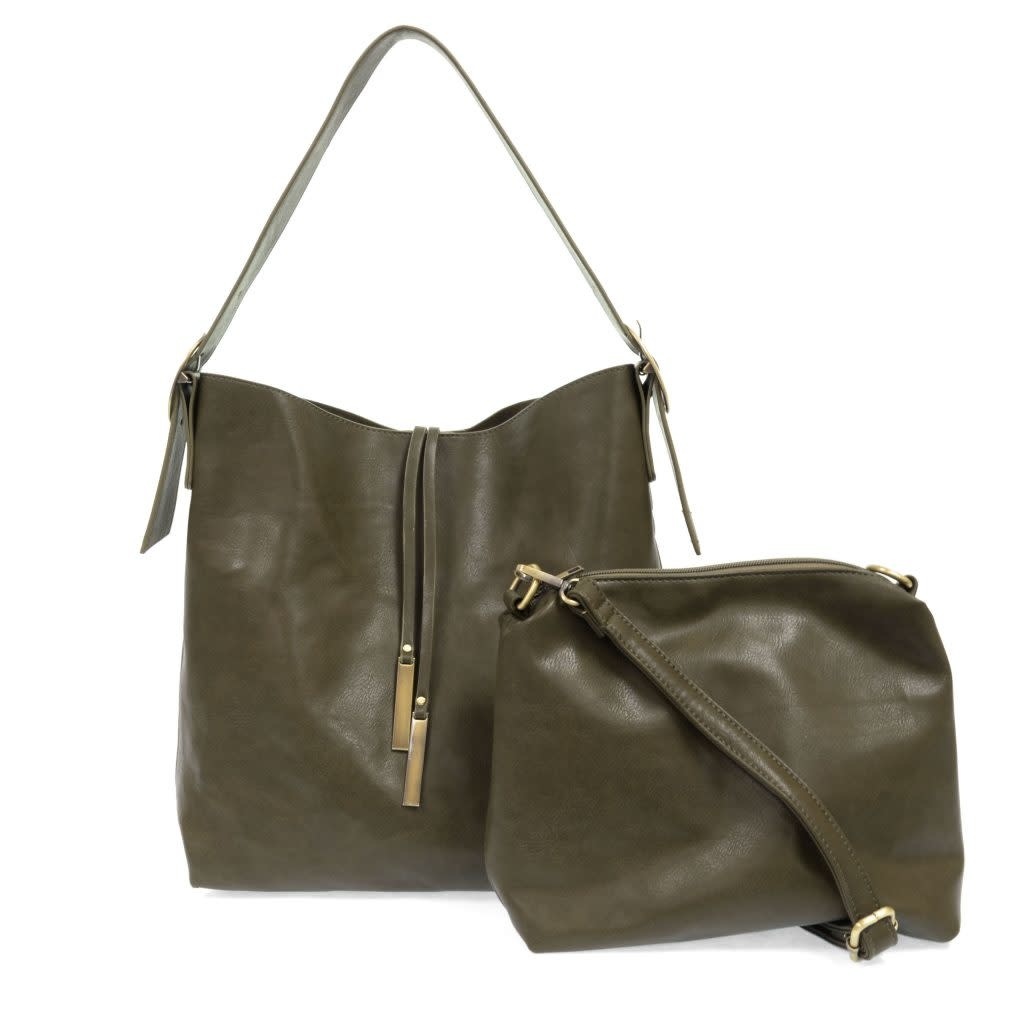 For hands-free carrying, the Colette Backpack purse for women gives you a trendy, yet chic, way to carry your essentials. It's a casual and hip bag for everyday use.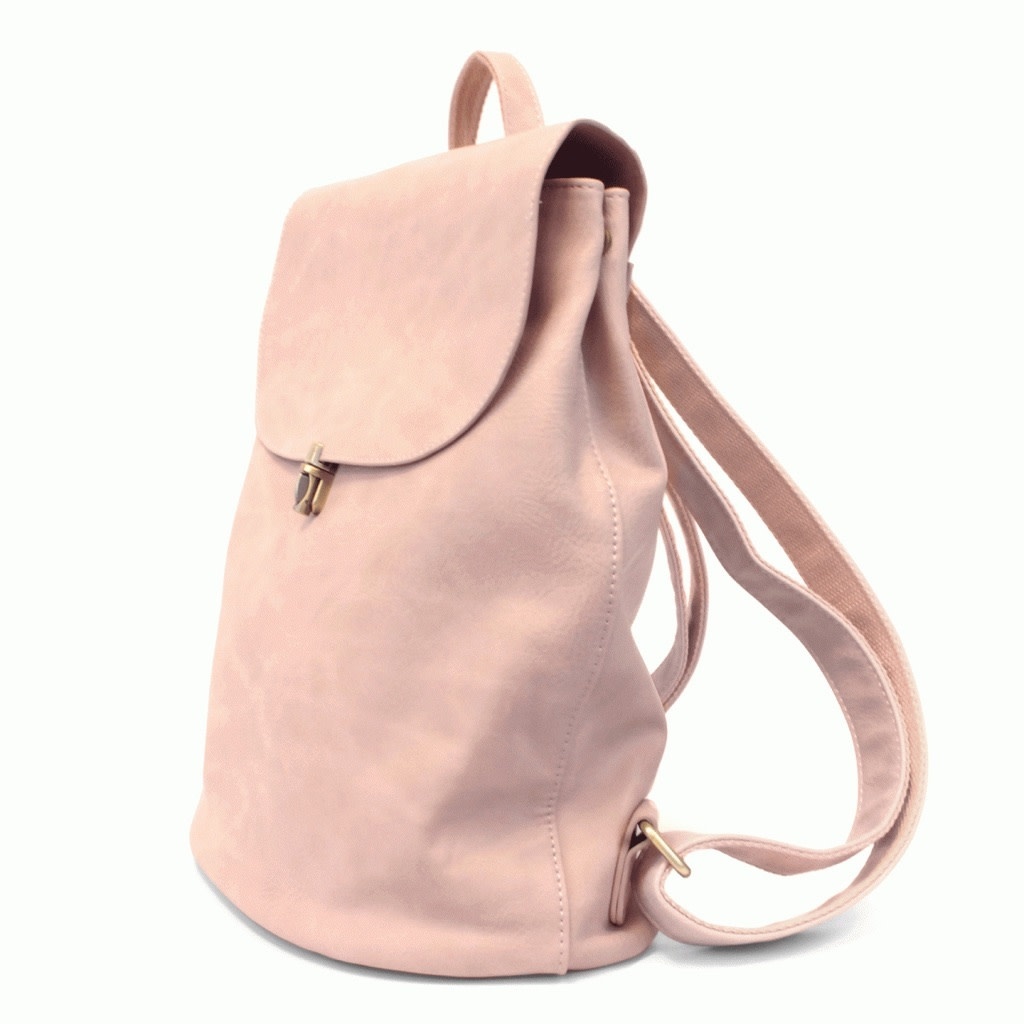 Caroline Hill Bristol Round Woven Crossbody Bag
For a country-chic look, the Caroline Hill Woven Crossbody Bag for women features a round circular shape and has a button flap closure. A trendy and rustic purse to add to your collection.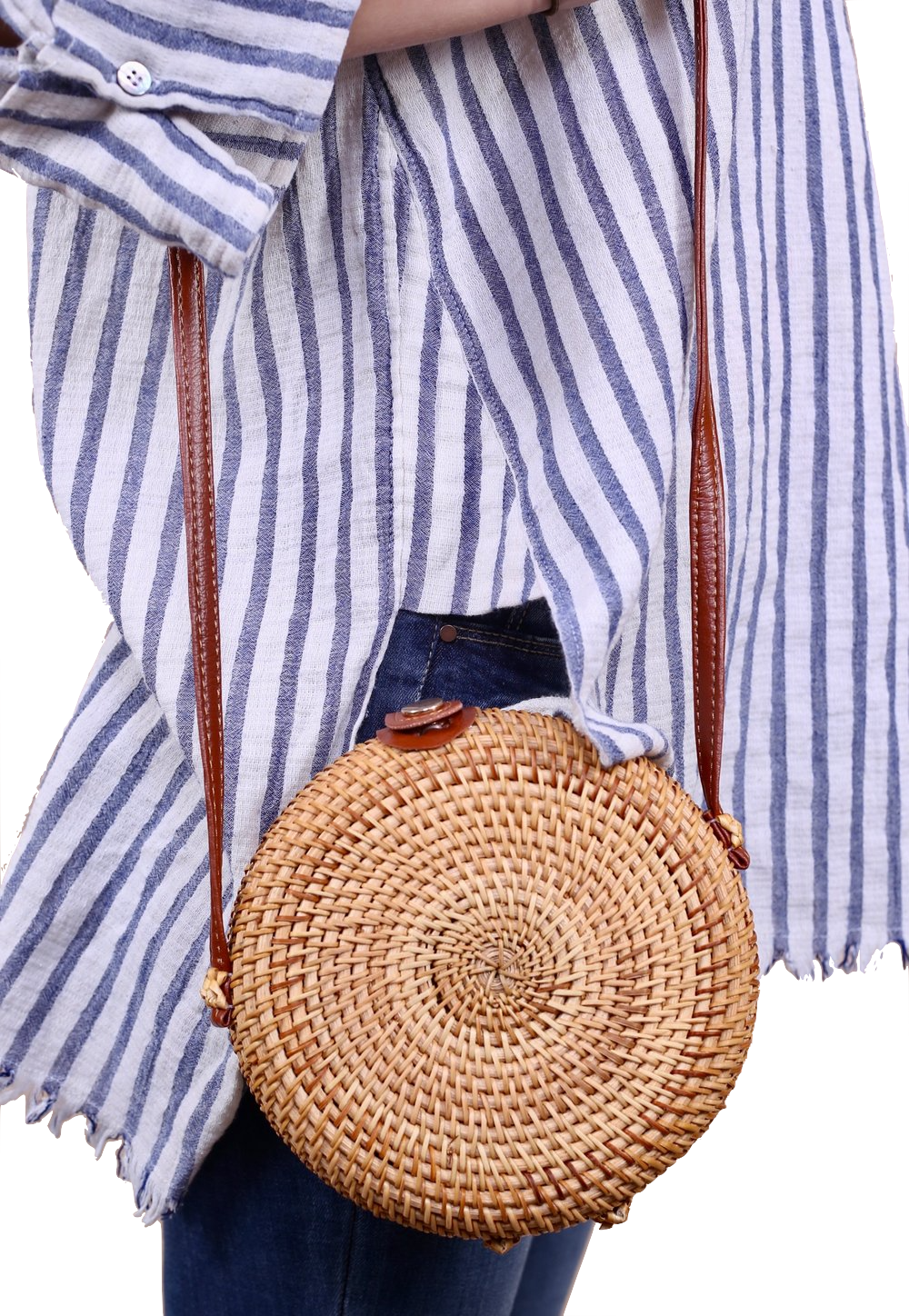 Last, But Not Least: Fun Holiday Extras That You Didn't Know You Needed
From women's travel bags to plush throw blankets, we're also going to feature fun stocking stuffers and other last-minute holiday gifts you need to spread Christmas cheer this year.
Make your home smell good with an all-natural, essential oils based method using the Thymes Petite Reed Diffuser. This small, yet effective, home air freshener features a sleek bottle that holds wooden reed sticks designed to release essential oil fragrance into the air, which permeates throughout the room. A lovely and thoughtful addition to small spaces. Available in various scents.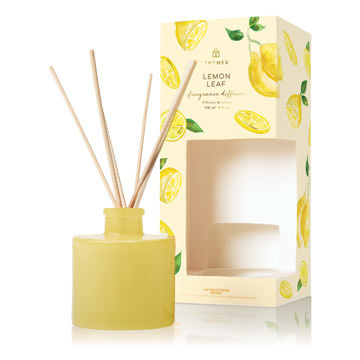 Instead of the reed diffuser above, you can always go with a classic scented candle! The Thymes Poured Candle is a luxurious candle infused with long-lasting and invigorating fragrance that leaves your home smelling beautiful.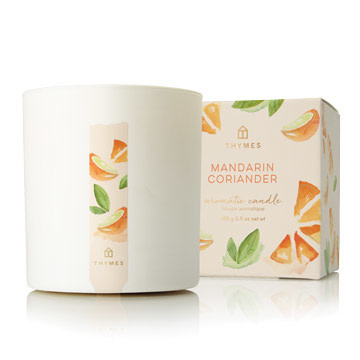 Royal Standard To Go Holiday Wine Glasses
Share a glass of holiday wine and spirits with the Royal Standard To Go Holiday Wine Glasses. These stemless wine glasses feature festive holiday designs and come in a set of four.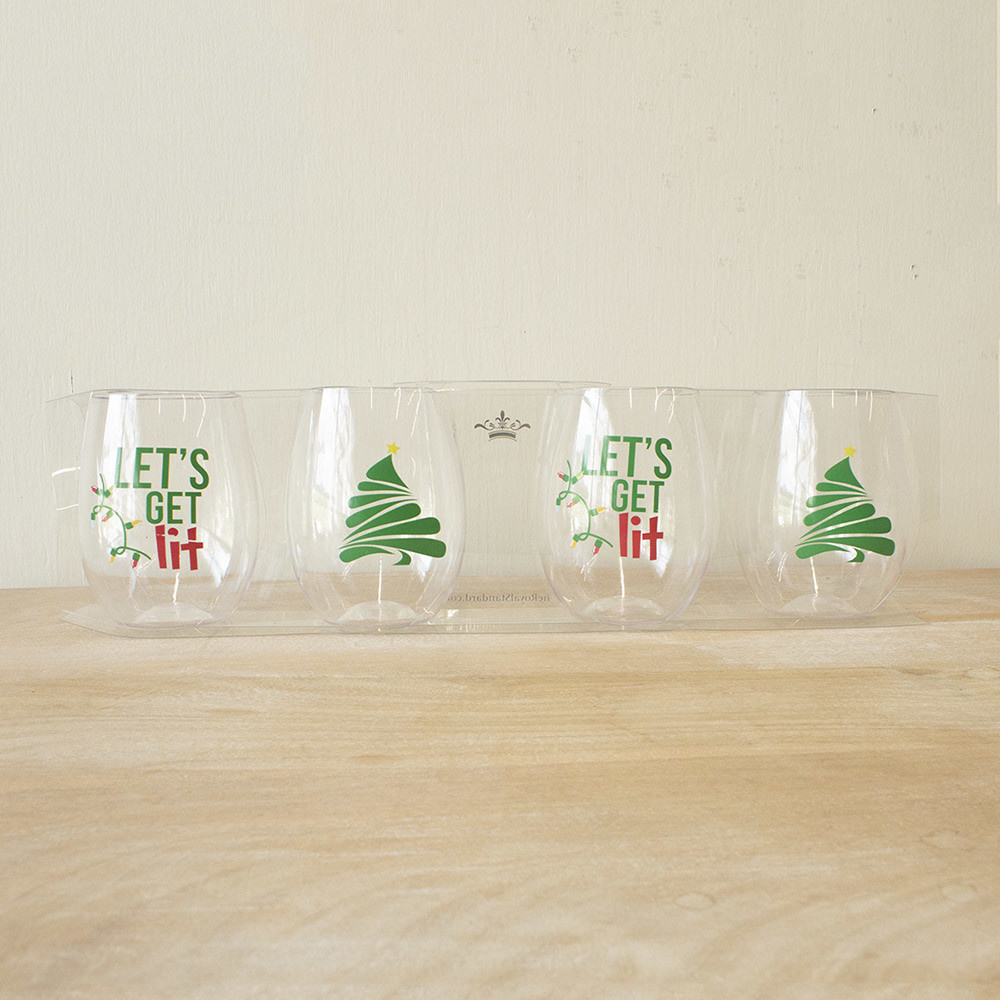 Dolce & Gabbana The Only One Women's Perfume
A timeless holiday gift for every woman: designer perfumes! The Dolce & Gabbana The Only One Women's Perfume is one of our favorite luxury perfumes for women. Features an elegant, feminine scent with a hint of bold, rich coffee and warm vanilla.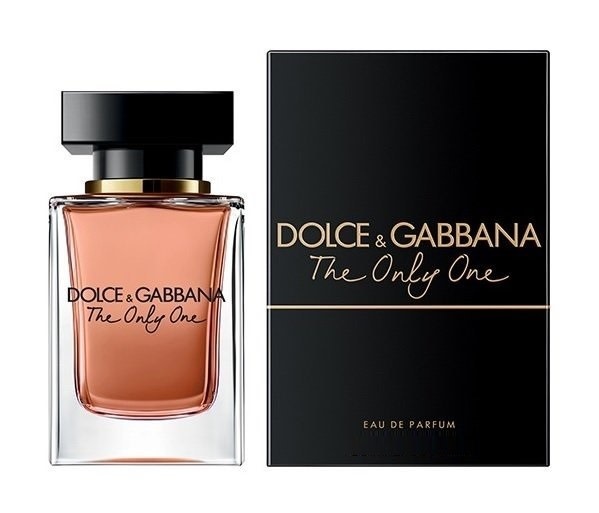 Dreamer Pillow Cases (Set of 2)
Sleep soundlessly tonight with the Dreamer Pillow Cases from PJ Harlow. Soft and silky, this luxurious pillowcase set make exquisite holiday gifts, especially for new homes.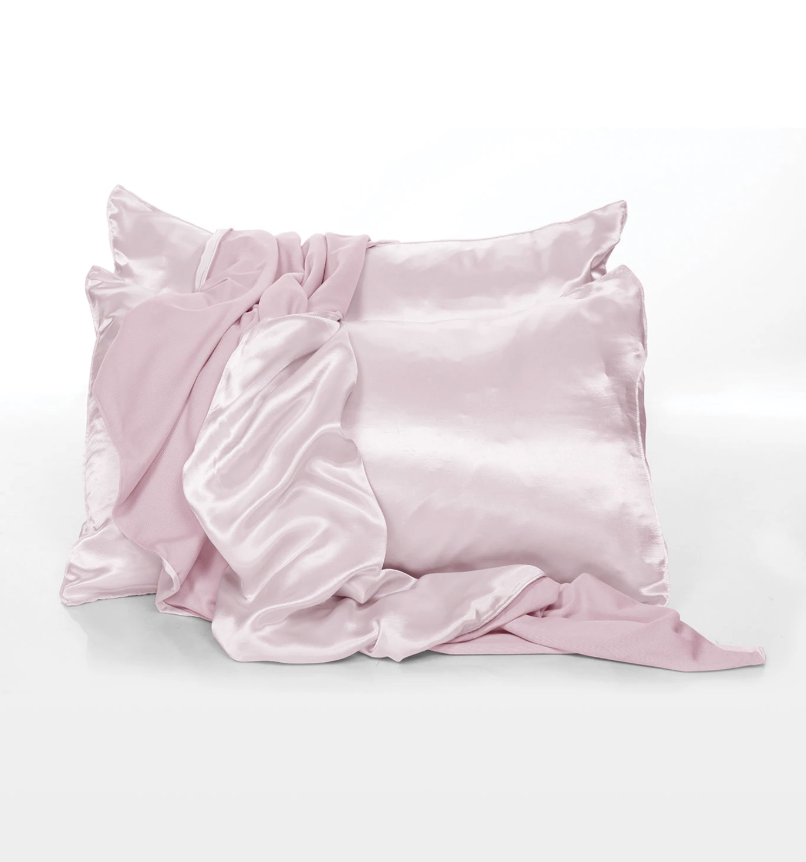 Cuddle up in this cozy and soft PJ Salvage Rockin' Blanket! This plush throw blanket comes in a whimsical star pattern that has a holiday touch. Includes a carry strap for travel convenience.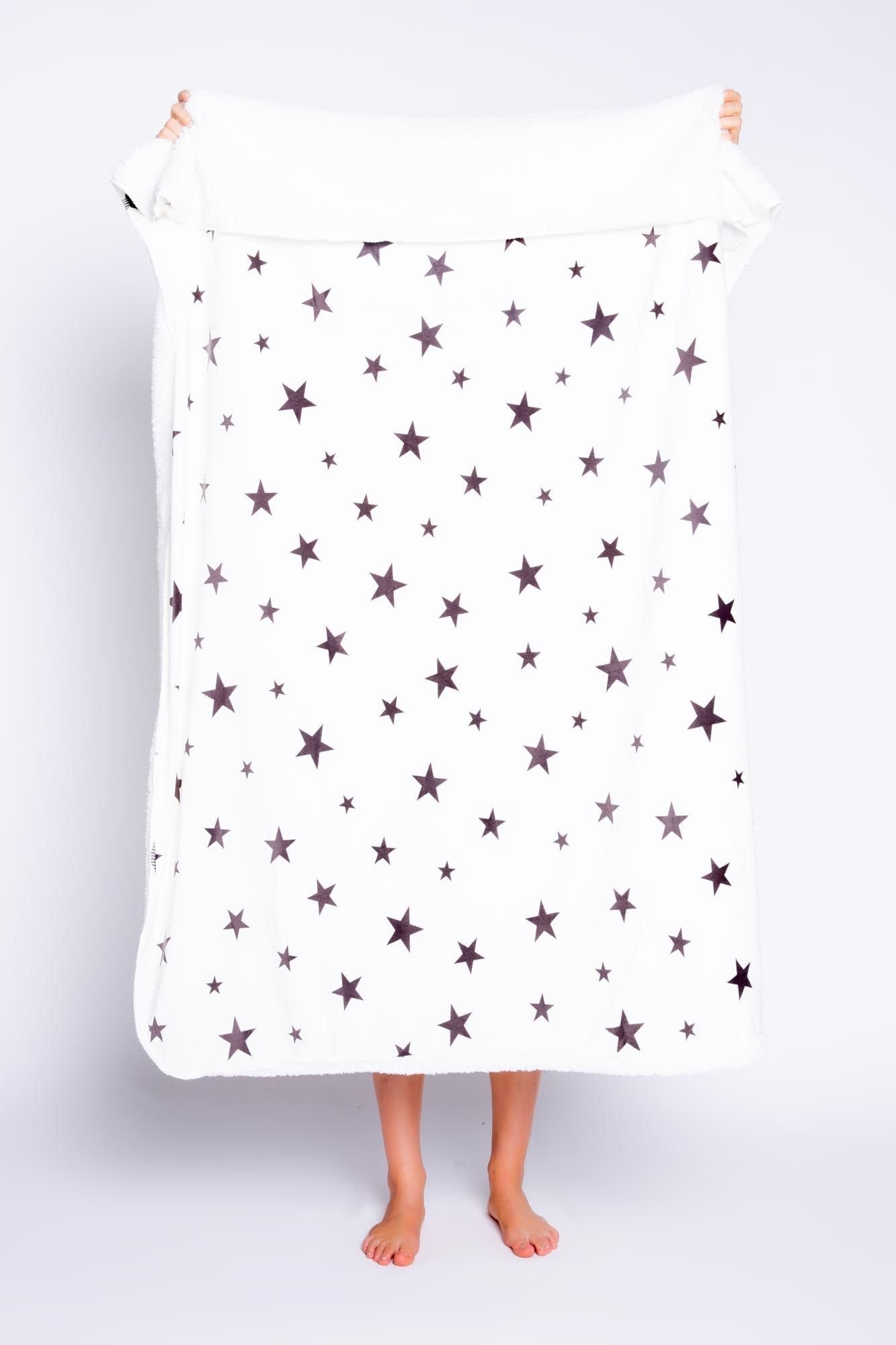 Perfect as part of a holiday spa gift set or a stocking stuffer, the Royal Standard Bath Salts are all-natural bath salts to treat yourself to a relaxing soak. You can choose from lavender, eucalyptus, and lemongrass.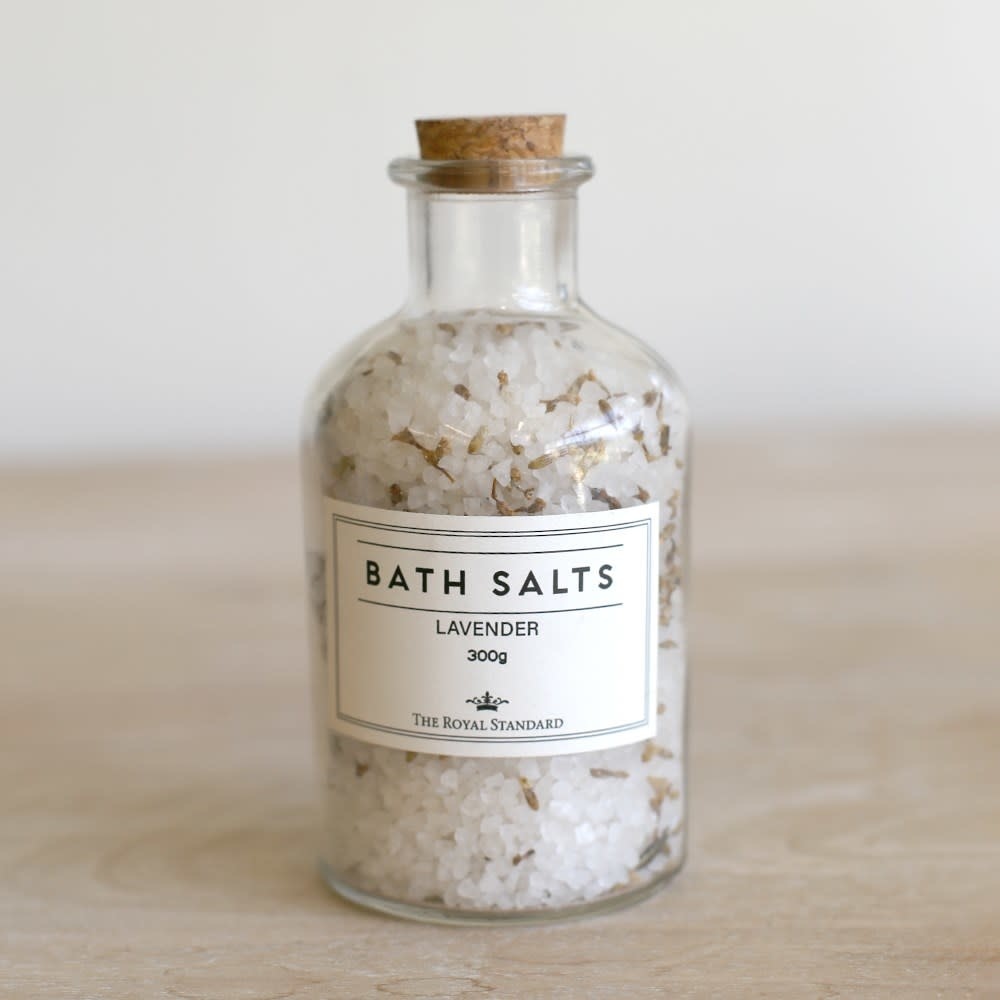 The more bags, the better! Treat the lovely ladies in your life to the Cinda B Small Cosmetic Bag. This zip-up makeup back has a seashell-like shape and makes a great travel bag for carrying your favorite makeup tools anywhere. 
We hope our holiday guide for women helps you with gift ideas this year! Browse through our Women's section for more boutique gifts to give. Check out our men's holiday gift guide, too! 
Happy Holidays, and Happy New Year! 
From Abraham's Boutique