Get ready for the holiday season with our handy 2021 Holiday Gift Guide for Men! We're celebrating another year with you and helping you end the holidays in style with our men's boutique fashion guide. You can never go wrong with gifting anything fashion-related for the holiday season, so we hope you get a few ideas from our guide. We also feature other men's gift ideas like sports caps, colognes, travel bags, and more, so take a look!
Share the Holiday Team Spirit with MLB & NFL Caps
At Abraham's, we offer a wide range of official New Era sports caps for men for various sports leagues, including MLB and NFL! Find your favorite team in our collection and represent your sports team year-round with classic and authentic New Era caps! 
New Era 59Fifty Fitted Hat - Atlanta Braves - 2021 World Series Champions
Add a Bottle of Designer Men's Cologne to Your Holiday Gift List
Sophisticated, masculine, and dapper cologne scents are readily available at our boutique! Colognes and aftershaves make classic holiday gifts for the special men in your life, so take a look at our various featured colognes to see if you'd like to add one (or more) under the Christmas tree this season: 
Bond No. 9 Sutton Place Eau de Parfum 
A charming and bold fragrance with a nod to the Sutton Place in New York, the Bond No. 9 Sutton Place Eau de Parfum has a smokey, musky scent with hints of floral and fruity notes. Comes in an embossed crocodile pattern bottle for a sleek, sophisticated look. 
Jimmy Choo Man Blue Eau de Toilette
Make the Jimmy Choo Man Blue Eau de Toilette a staple on your bathroom counter. This light fragrance for men has a spicy, woodsy, and masculine scent featuring notes like sandalwood, leather, and black pepper. Feel and smell sharp and refined with this eau de toilette cologne.
You can also try the Jimmy Choo Man EDT Cologne as an alternative eau de toilette for men under the same designer name. 
Suave and swanky, the Mr. Burberry Cologne is a warm men's fragrance with spicy notes like tarragon, cardamom, and nutmeg and woodsy scents such as birch, cedar, and sandalwood. Available in multiple sizes, including a 0.25 fl. oz. travel size in a slim tube.
With an aromatic blend of fresh, woodsy scents, the Geoffrey Beene Grey Flannel is a men's cologne with a timeless fragrance that has been a staple for men since 1975. Featuring notes like lemon, bergamot, sandalwood, cedarwood, and musk, the Grey Flannel awakens your senses with its clean scent and comes with its own travel drawstring bag. 
*Note: The Grey Flannel is not a spray bottle.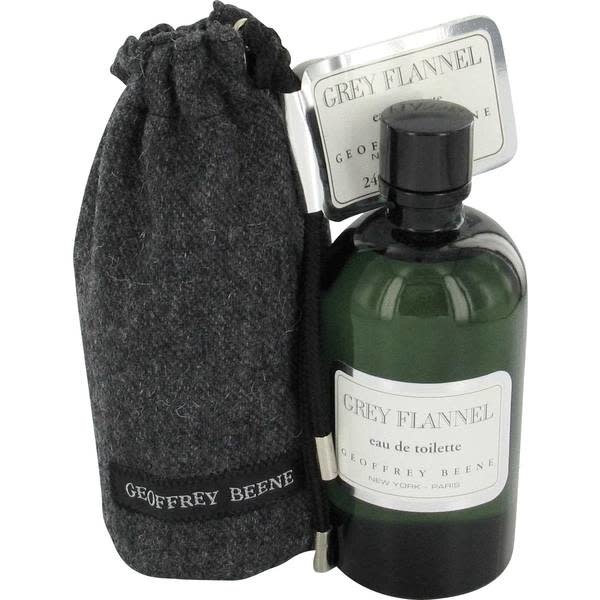 Cuba Gold Eau de Toilette Cologne
Bring out your inner "Godfather" with the Cuba Gold Eau de Toilette Cologne! Smokey, bold, and spicy, this earthy men's cologne has a clean and light scent that's not too overwhelming or pungent. It also has a vintage, old-school powdery scent note.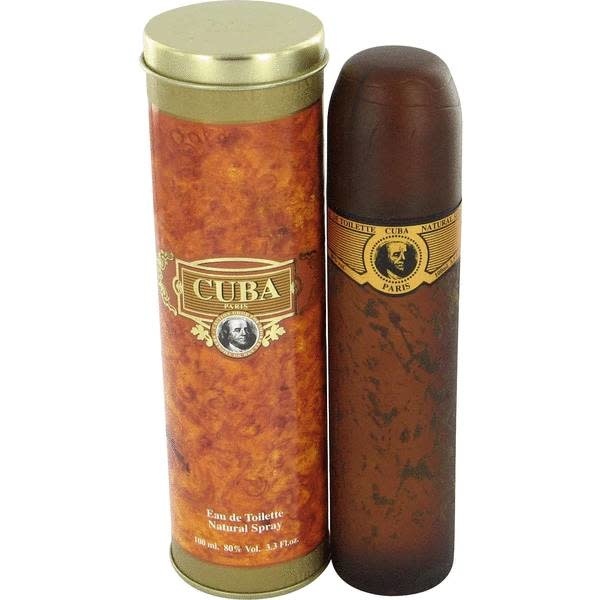 Help Build Any Man's Shoe Collection with Designer Footwear
Whether you're looking for classic leather loafers and Oxfords or you're searching for a good, sturdy pair of everyday casual boots and shoes, our wide selection of men's designer shoes provide plenty of options for everyone on your holiday Nice List! From leather dress shoes to contemporary style sneakers, there's a pair of brand new shoes for everyone in our collection. Here are some of our favorites for men's shoes:
Johnston & Murphy Copeland Chukka
Perfect for casual attire, the Johnston & Murphy Copeland Chukka Boots for men adds a sophisticated and modern style to your outfit with its sleek design. Made with genuine leather material, these men's lace-up boots are sturdy and has extra features like the interior fleece lining to provide maximum comfort and support year-round. 
With a polished, classic style, the Johnston & Murphy McClain Oxfords are ideal for everyday wear or for dress shoes for special occasions. Grab a pair of these genuine leather lace-up Oxford shoes for men to have go-to shoes for any event.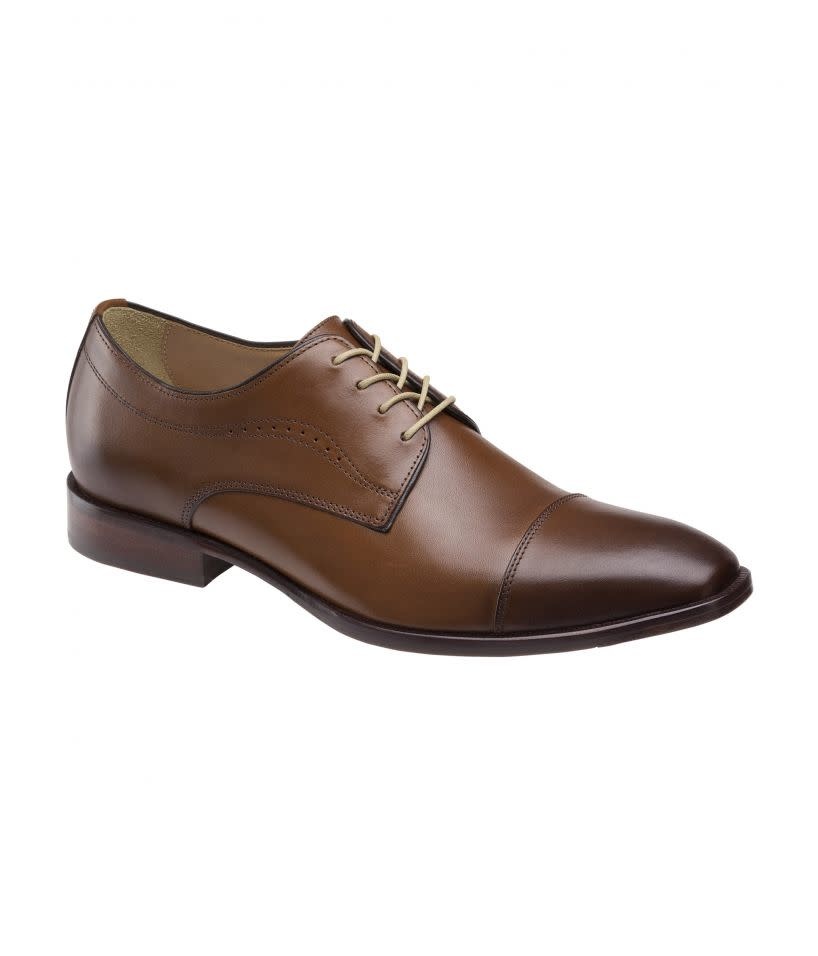 Penny loafers help elevate any outfit and give it an elegant, dressy touch. The Ainsworth Penny Loafer shoes for men has a signature sophistication that surpasses its casual slip-on wear. Designed with genuine leather material and lined with sheepskin fleece on the interior, these men's loafers make an excellent staple in your footwear collection and helps you instantly transform your attire.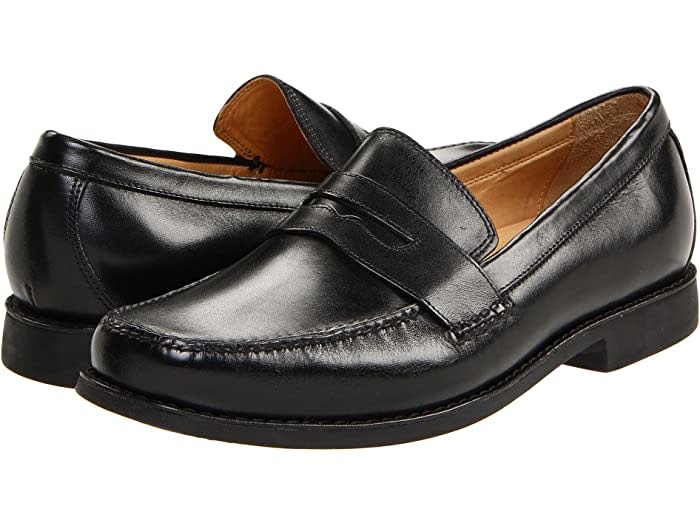 Warner Plain Toe Oxford Dress Shoes 
Designed with a refined, classic style, the Warner Plain Toe Oxford Dress Shoes complete any work or formal attire. These men's leather Oxfords feature a lace-up front and a memory foam footbed for maximum comfort and support.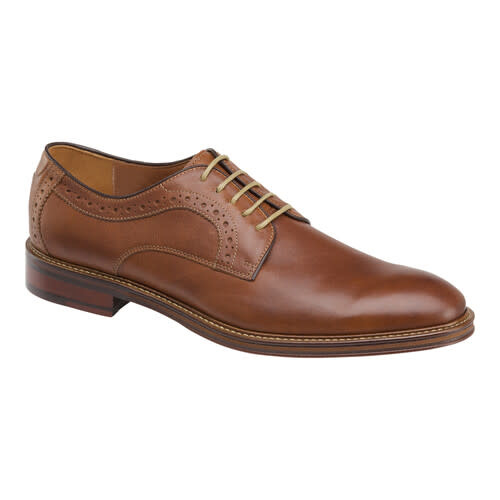 Upgrade to a handsome pair of leather shoes like the Cole Haan Calhoun Oxford. These men's lace-up Oxford shoes have an extra shiny, polished appeal and are ideal for business wear or formal events.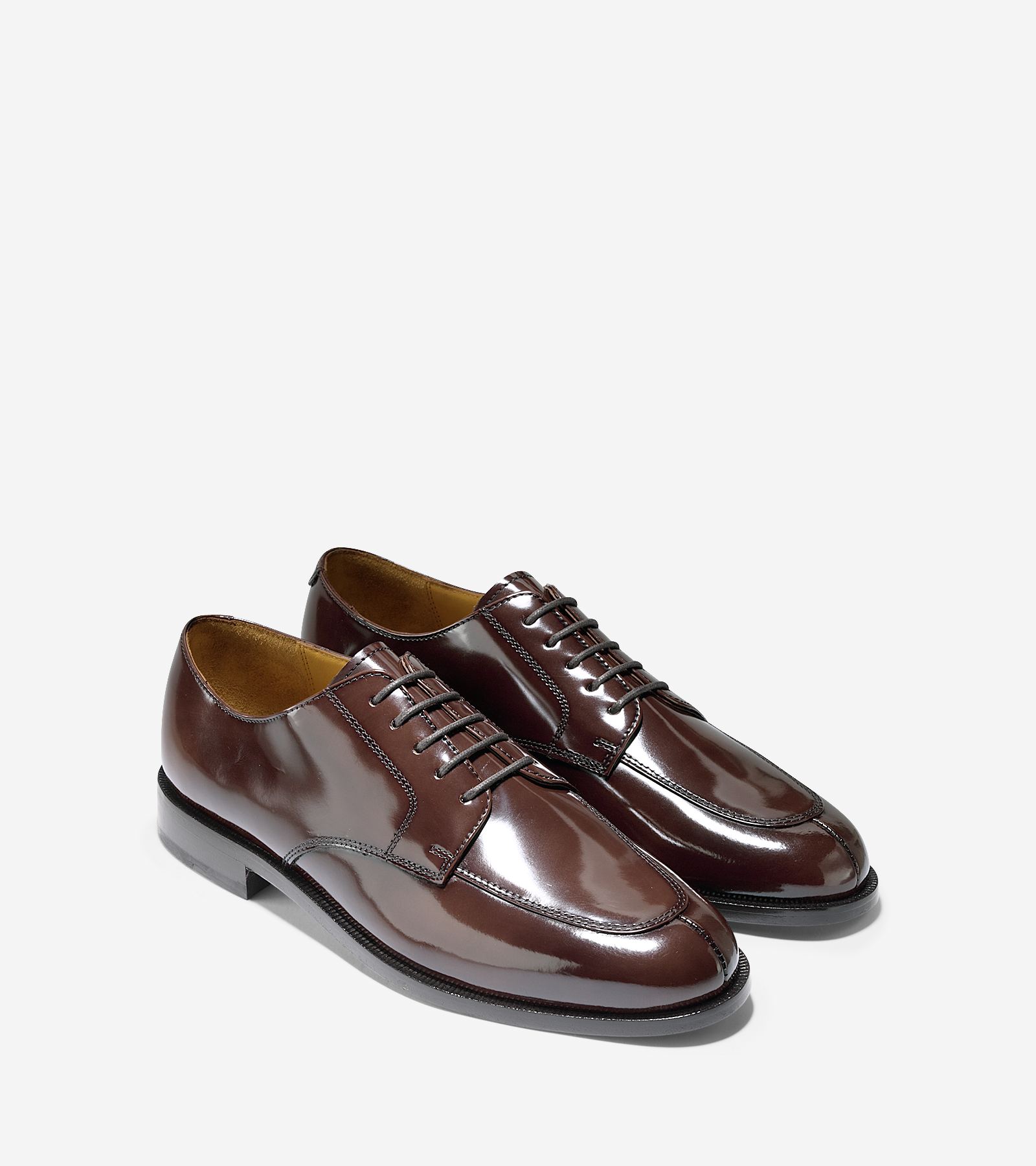 XC4 Prentiss U-Throat Athletic Shoes 
Skip the Adidas and Nike shoes and go for the Johnston & Murphy XC4 Prentiss U-Throat leather athletic shoes to amp up your athleisure look! These men's leather sport shoes are made with XC4® waterproof material to help keep you dry when outdoors. The memory foam footbed adds an extra boost of comfort and support for everyday wear.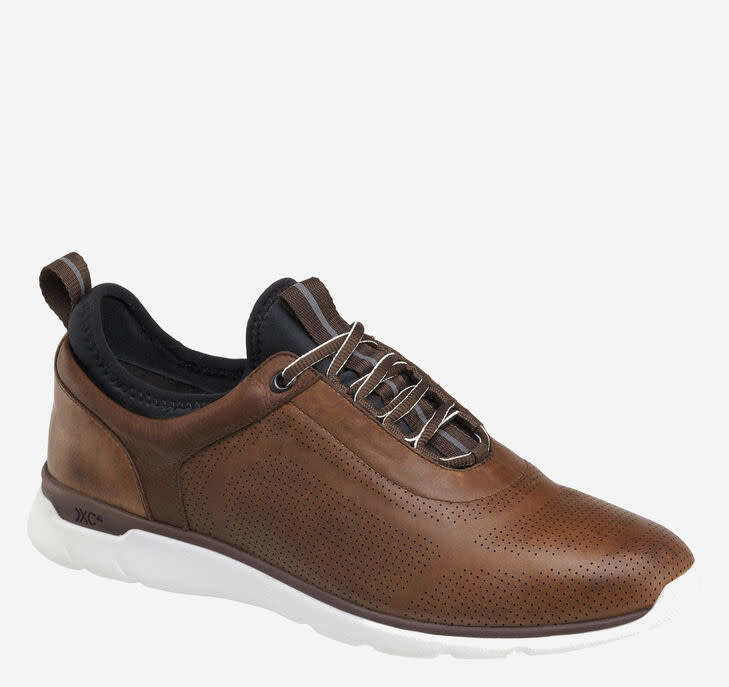 Prep for your next hike or outdoor trek with the Merrell Moab 2 Vent Hiking Shoes for men! Designed for peak performance and maximum comfort & support, these men's hiking shoes are constructed with genuine leather suede material for durability and feature mesh material as well for heightened air flow. The Merrell Vibram traction soles give you extra support and friction when hiking or walking.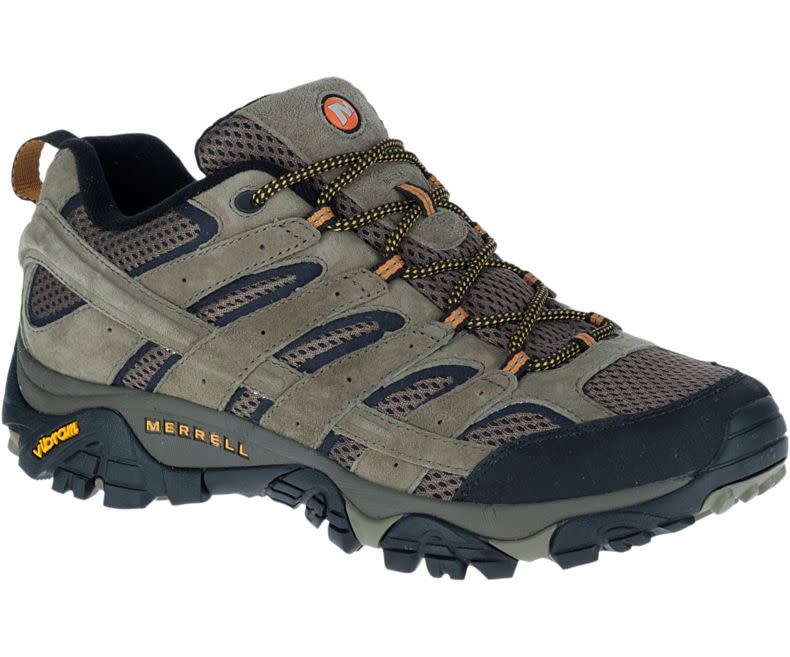 It's sweater weather season, and now is the best time to gift new outerwear clothing! The cold season is only getting started, so prepare for the winter with premium jackets, sweaters, vests, and more from our men's collection. Check out some of our highly recommended pieces here: 
Southern Tide Tiller Heather Reversible Quarter Snap Pullover Sweater
Moisture-wicking, quick-drying, and UV-protecting, the Southern Tide Tiller Heather Reversible Quarter Snap Pullover Sweater is the performance sweater you need in your closet! This men's sweater has a snap button closure instead of the usual zipper and is also reversible for double the wear.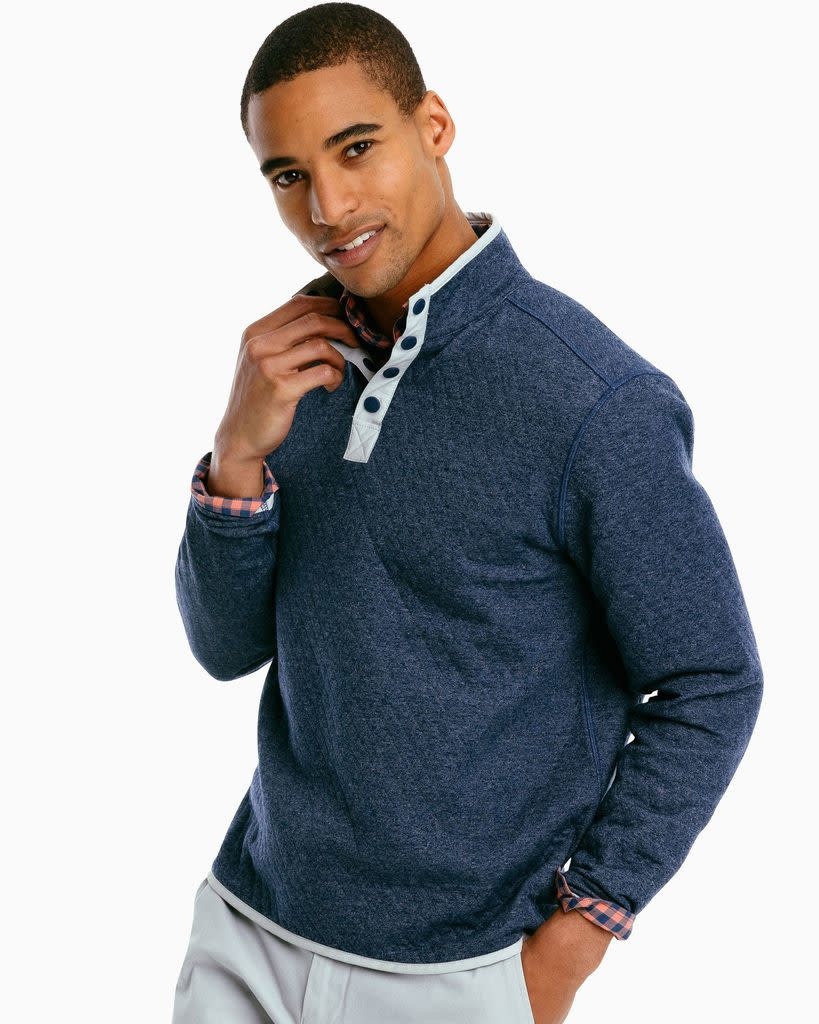 Madison Creek Hickory Leather Jacket
Have a reliable leather jacket on hand when you're heading outdoors with the Madison Creek Hickory Leather Jacket! This men's leather jacket features a sleek design that's non-bulky and comes in a relaxed fit. The front of the jacket has a full-zip style and side hand pockets.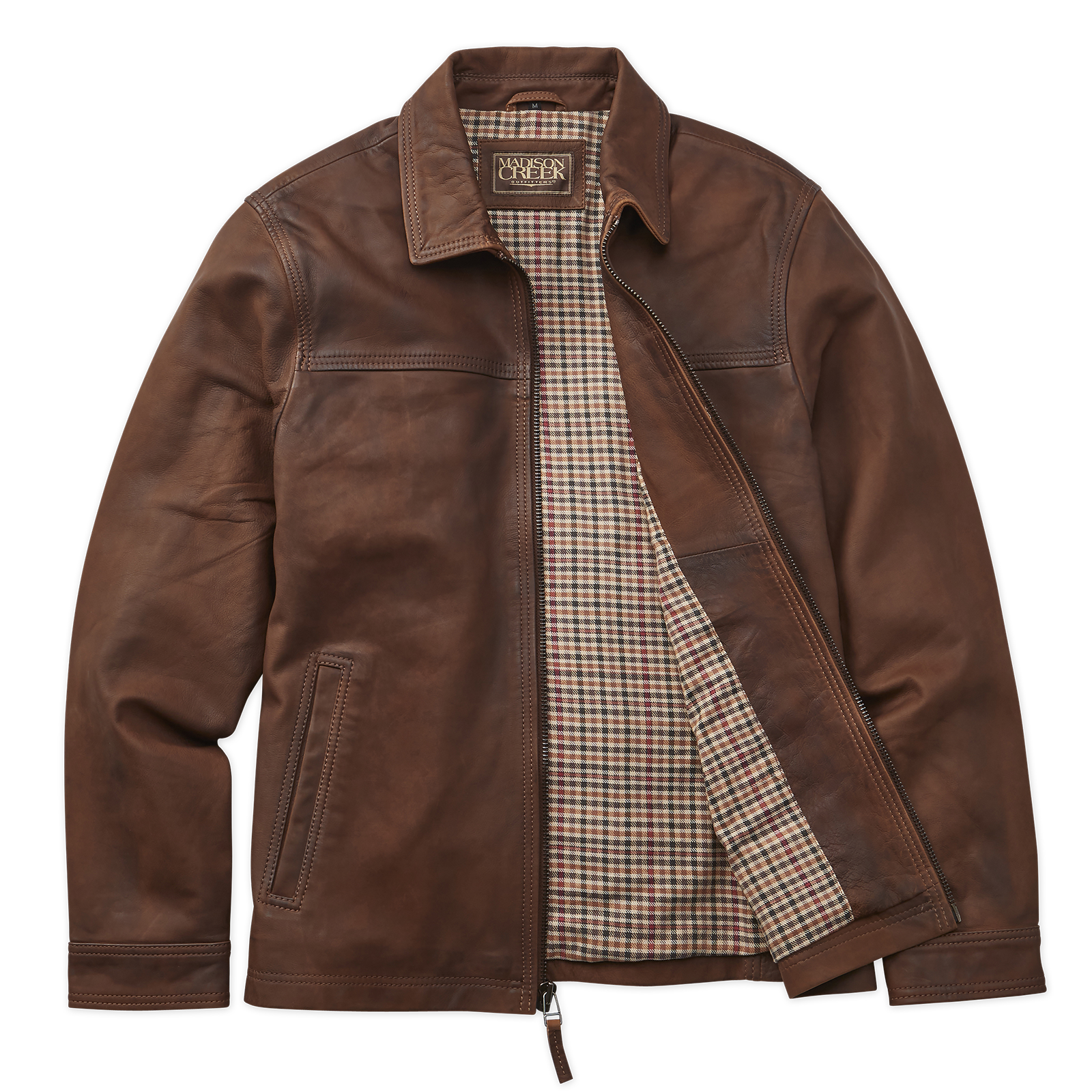 Barbour Shoveler Quilted Jacket
As an alternative to the leather jacket before, the Barbour Shoveler Quilted Jacket is another top selection in our men's outerwear collection, and this jacket features superior construction and performance to help you stay warm outside. The jacket features a full-zip closure with a snap-button storm flap and side flap pockets. 
Enjoy light layers with the Madison Creek High Point Reversible Vest for men! This men's outdoor vest features sleek leather microsuede material on one side and nylon material on the other side to help you adapt to nature's elements. Both sides have pockets and a zipper closure.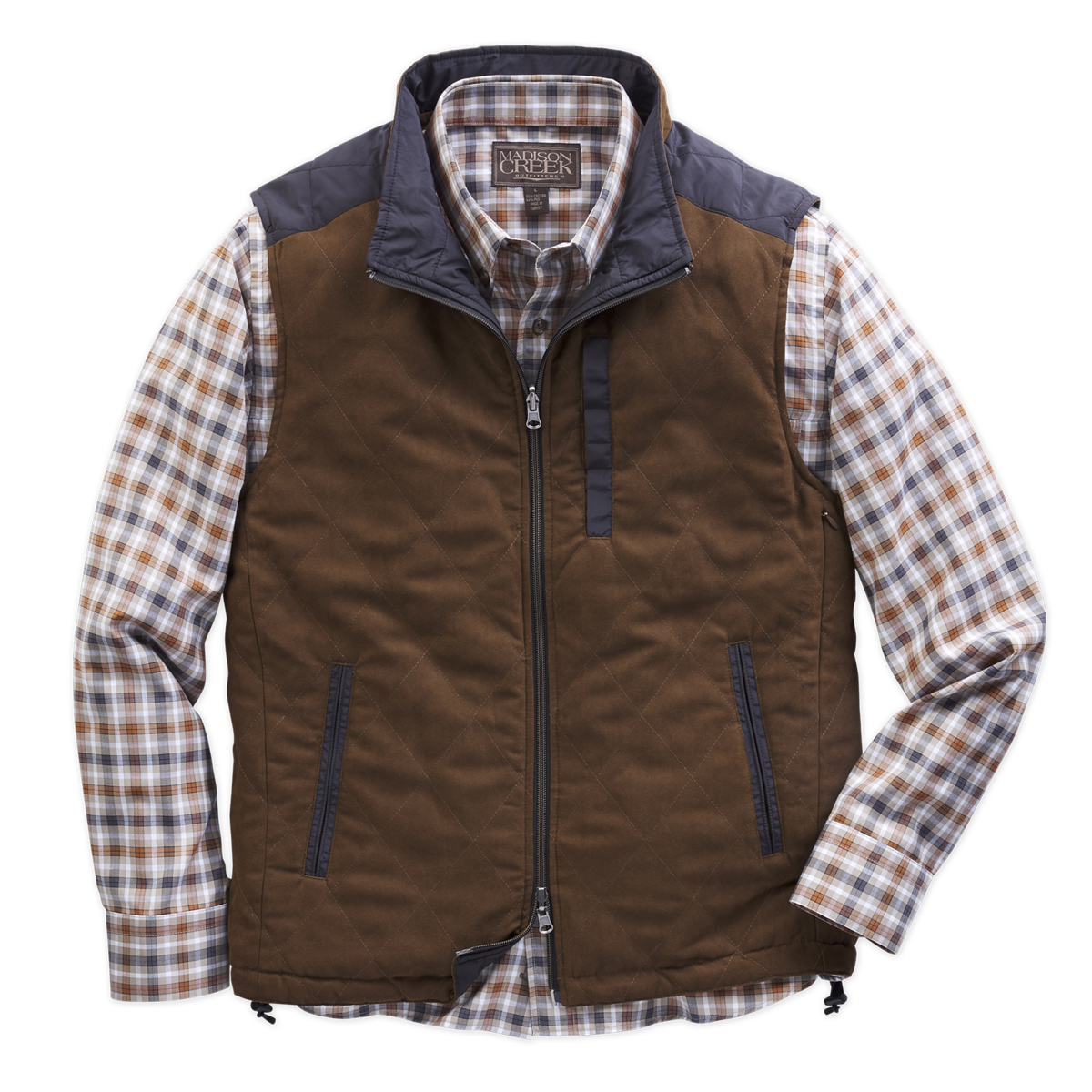 Polo Ralph Lauren Jersey Stripe Half-Zip Pullover Sweater 
Dress up your look and have a layer of warmth with the Polo Ralph Lauren Jersey Stripe Half-Zip Pullover Sweater! This men's pullover features a half-zip and a classic striped pattern that makes the sweater look like a long-sleeved casual tee. Great to wear with an undershirt!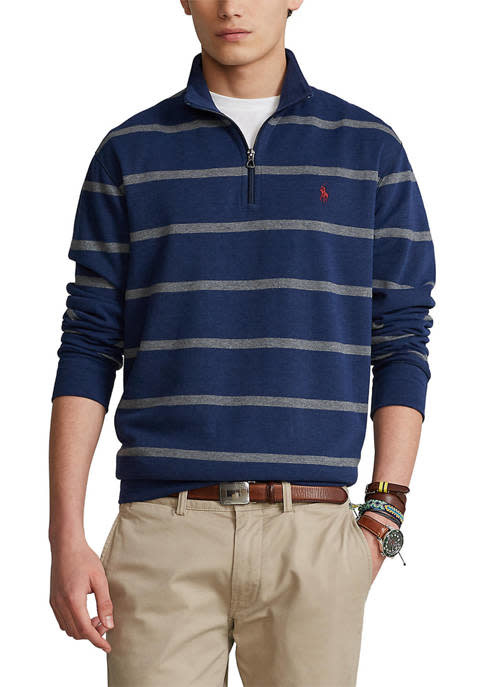 Check out the Men's Jersey Half-Zip Pullover for other designs and colors for this classic pullover sweater.
Enjoy Comfortable Designer Gifts with Men's Boxers & Pajamas
Not sure what to get your significant other for Christmas, or want to add more gifts for them this year? You can't go wrong with a few pairs of comfy and supportive boxers or pajamas! Our men's Boxers & Pajamas Collection makes it easy for you to choose the best designs and styles for your man. Here's a sneak peek at our selections: 
Grab a pair of the Saxx Vibe Boxer Brief! These designer boxers for men come in fun and quirky designs that make great holiday gag gifts, but also provide a functional and comfortable purpose. This particular stretchy, slim-fit boxer style from Saxx does not have a fly on the front and is constructed for maximum comfort and support - don't worry about chafing! These boxers are also breathable and have moisture-wicking technology imbued in the boxer design.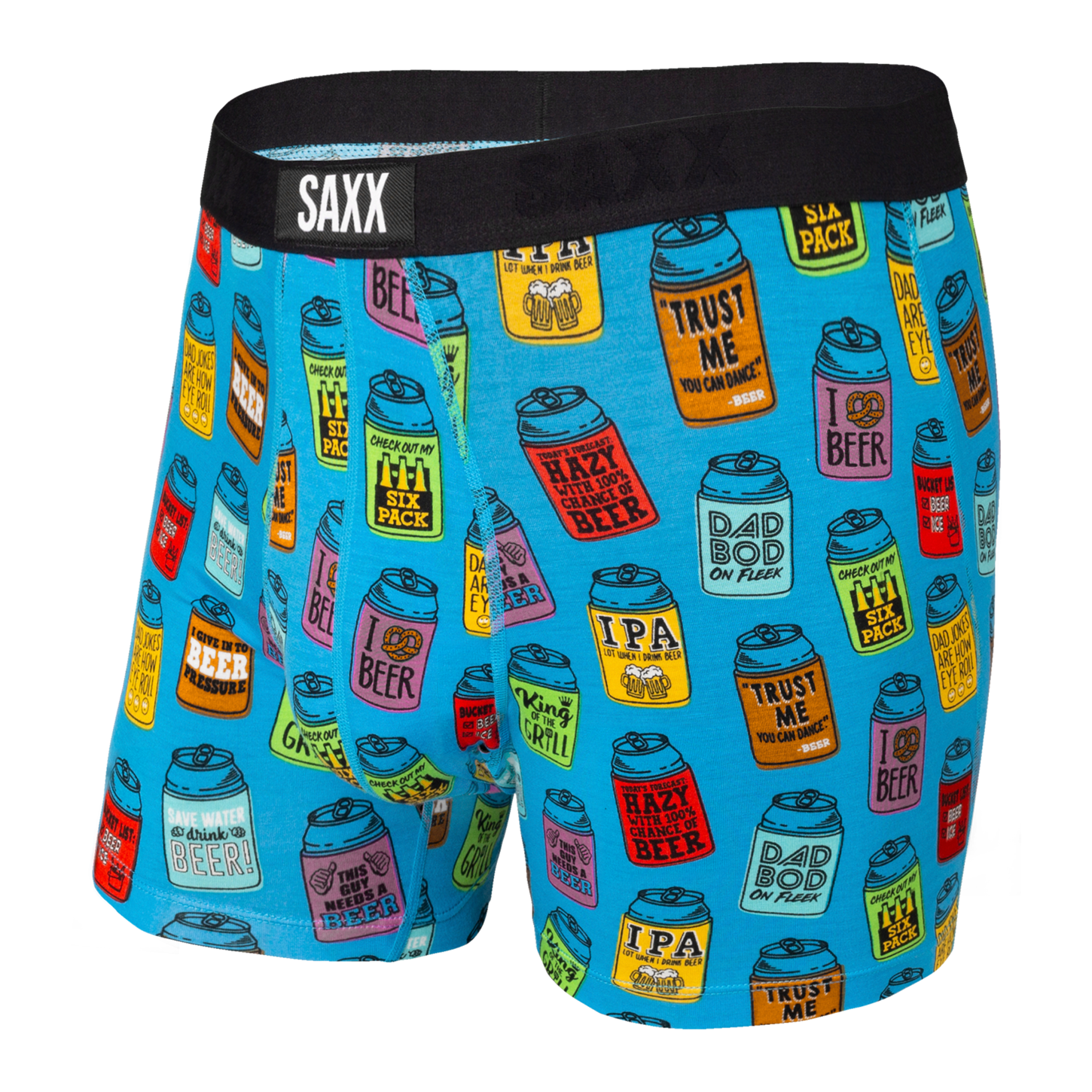 You can find other Saxx Boxer Styles at Abraham's: Hot Shot Boxer Brief with Fly, Daytripper Boxer Brief, Platinum Boxer Brief, and Undercover Boxer Brief. 
Pajama pants are always a go-to for men's holiday gifts, so go for the Polo Ralph Lauren Sleep Pants! These stylish plaid pajama/lounge pants for men have a classic pattern, an adjustable drawstring waist, and side hand pockets.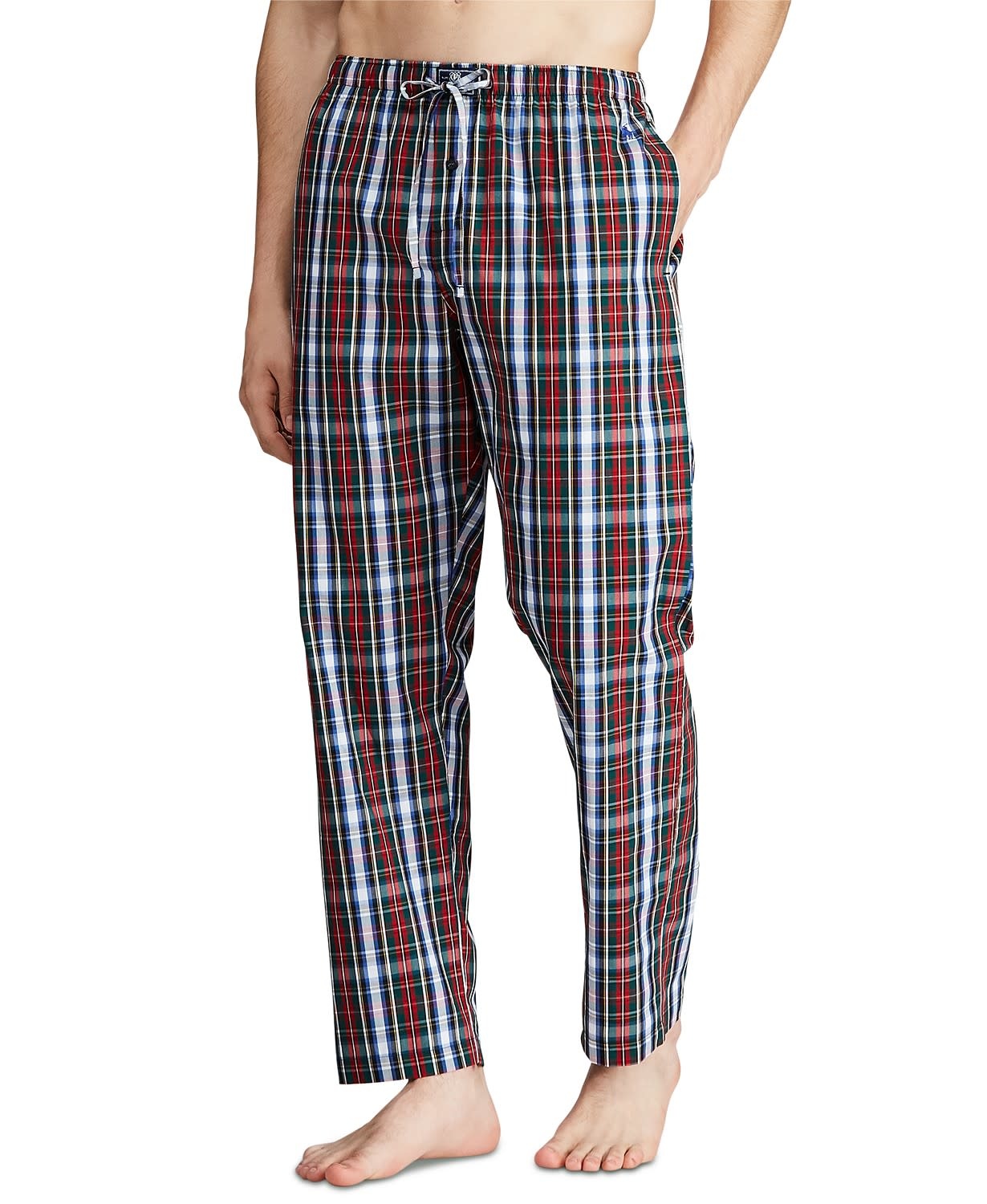 Southern Tide Quite A Catch Boxer 
Here's another one of our favorite boxer brands! The Southern Tide Quite A Catch Boxer features a shrimp pattern with the tongue-in-cheek saying "Quite A Catch" tag on the fly.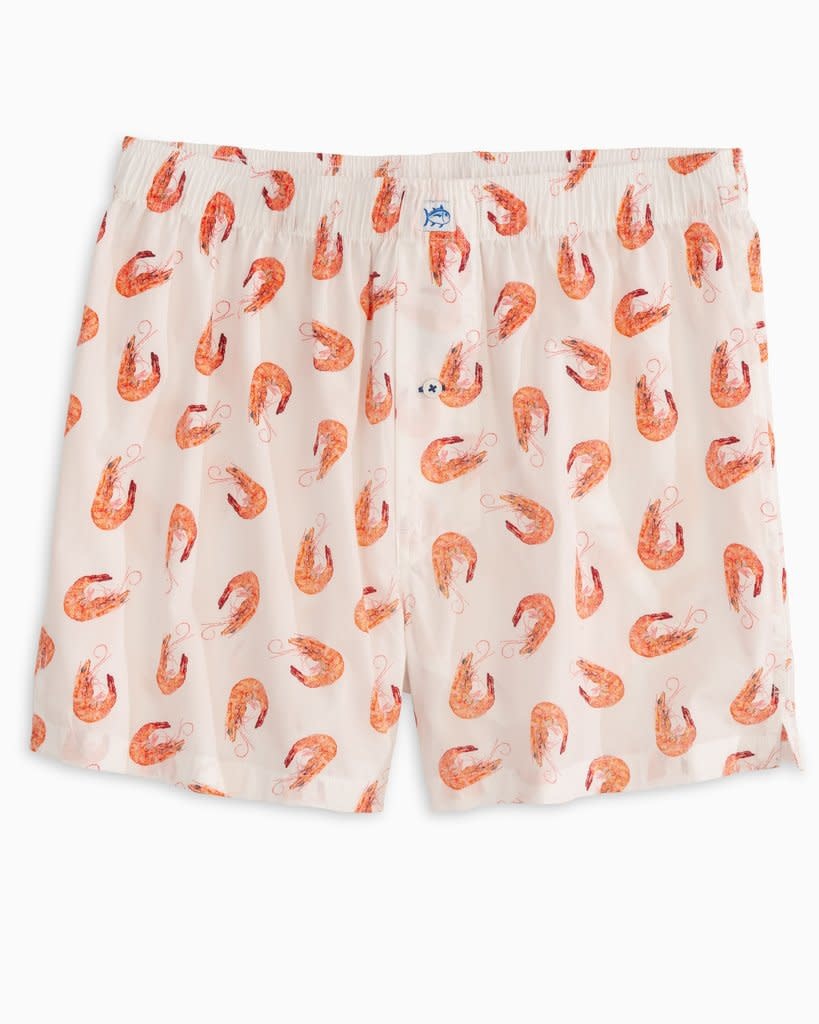 Stuff Stockings This Season with Popular Men's Graphic Tees
Great for last-minute holiday gifts, our selection of men's one-of-a-kind graphic tees offer you lots of options to fit anyone's style. From classic tees with signature designs to funny graphic tees for men, we have a variety of comfortable everyday t-shirts available, including the following: 
Southern Tide "Tide To Trail" Tee
For the ocean surfers and the mountain hikers, this Southern Tide "Tide To Trail" Tee is sure to ring their jingle bells this holiday season! A fun and personal touch to your graphic t-shirt gift. 
Onward Reserve Overlook Bear Long Sleeve T-Shirt
Here's another long-sleeve men's tee that we think you'll love! The Onward Reserve Overlook Bear Long Sleeve T-Shirt features the Onward Reserve logo with a bear and a nature-inspired graphic - perfect for outdoor adventurers.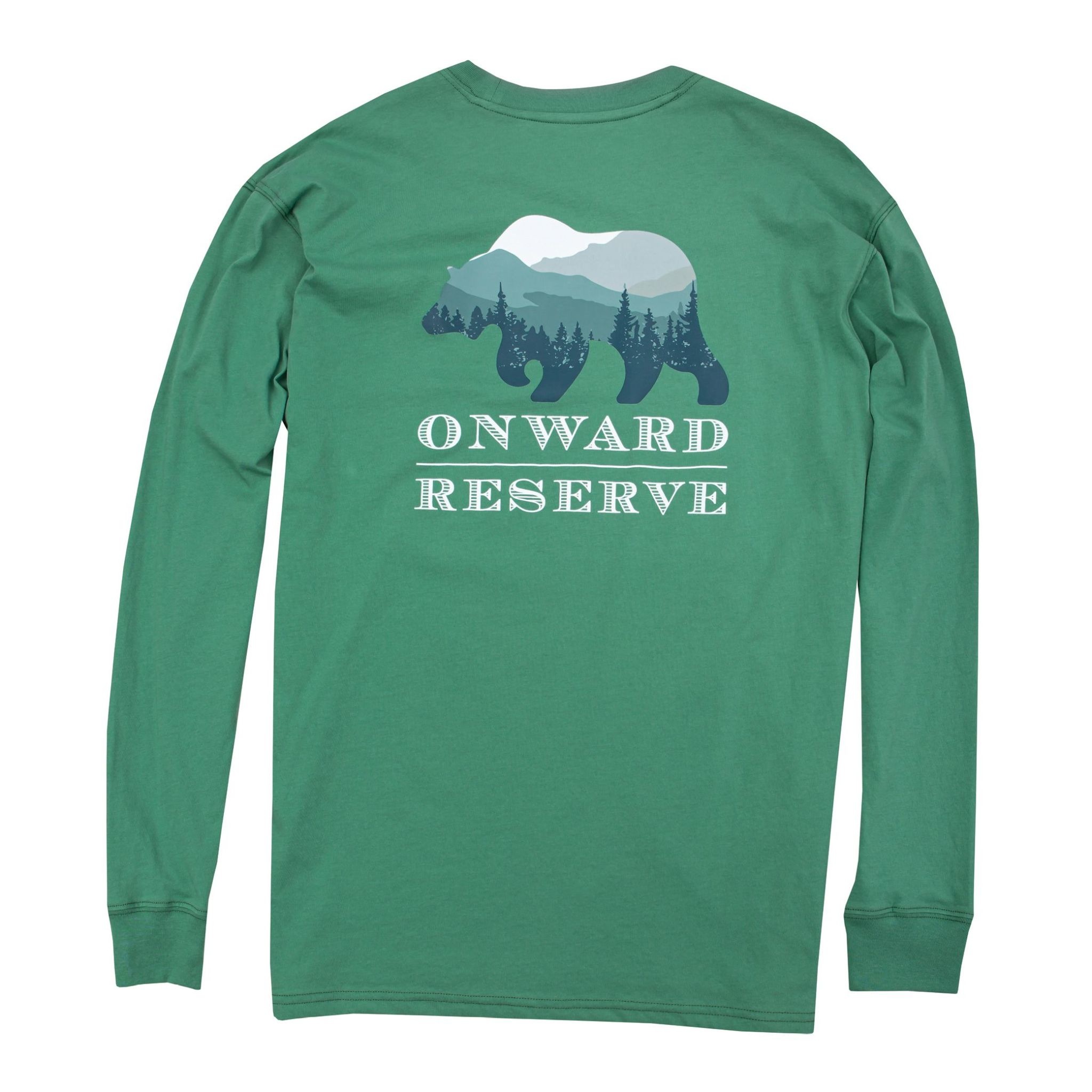 For the men in your life that love music, the Guitar Skyline T-Shirt is a must-have for their tee collection! This Live Oak exclusive has an extraordinary landscape graphic shaped like a guitar on the back.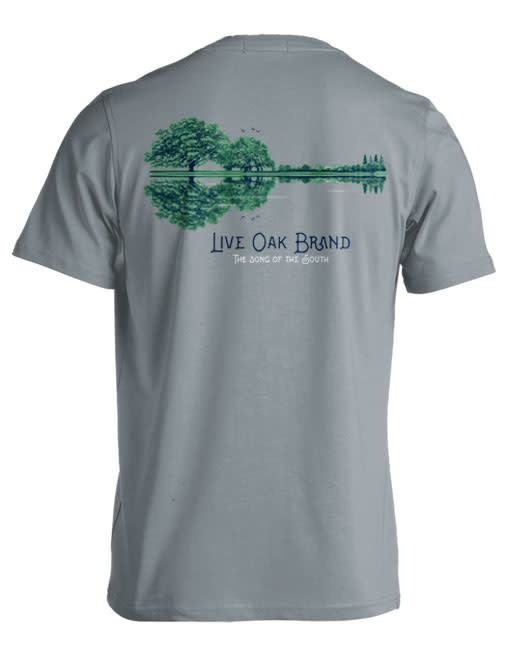 Of course, make sure you don't forget to pack a set of Polo Ralph Lauren 3-Pack Undershirts for a great bonus to any of your men's holiday gifts! 
Give the Gift of Luxury with Genuine Exotic Leather Men's Belts
Dress up your attire with a stylish and grand leather belt! Our men's belt collection features classic leather belts and exotic leather belts that make incredible holiday gifts for men, especially if you're looking for a more luxury present. Take a look at some of our favorites from our collection: 
Torino Genuine Hornback Crocodile Belt 
Made from authentic hornback crocodile, this Torino leather belt mirrors the material with its textured, embossed crocodile pattern. A bold and masculine look!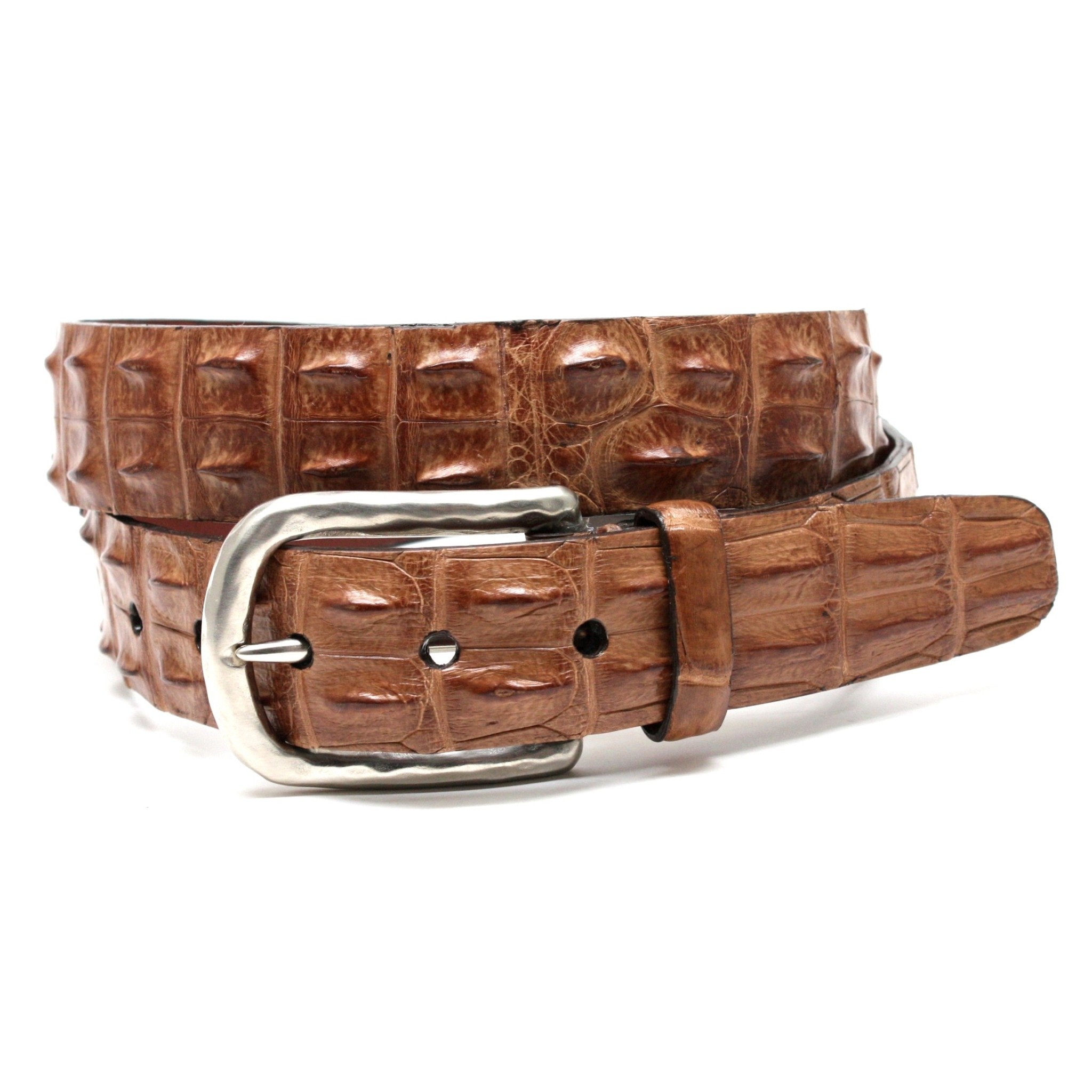 This genuine ringmark lizard leather belt for men features a sleek and polished design with a unique pattern and durable belt buckle.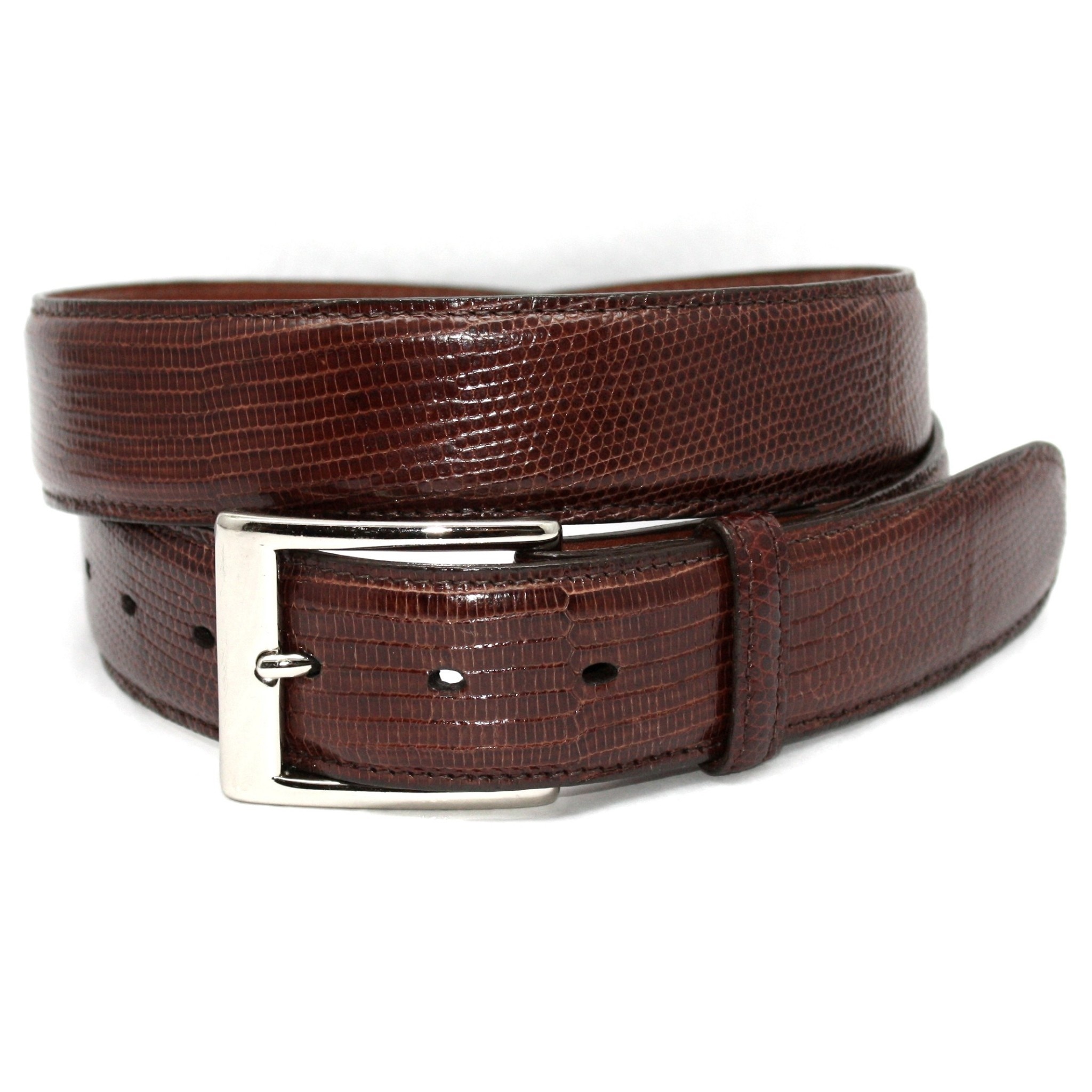 Genuine American Alligator Belt 
Another one of Torino's best-selling men's belts: the American Alligator Belt! Comes in a sophisticated design with a stylish pattern.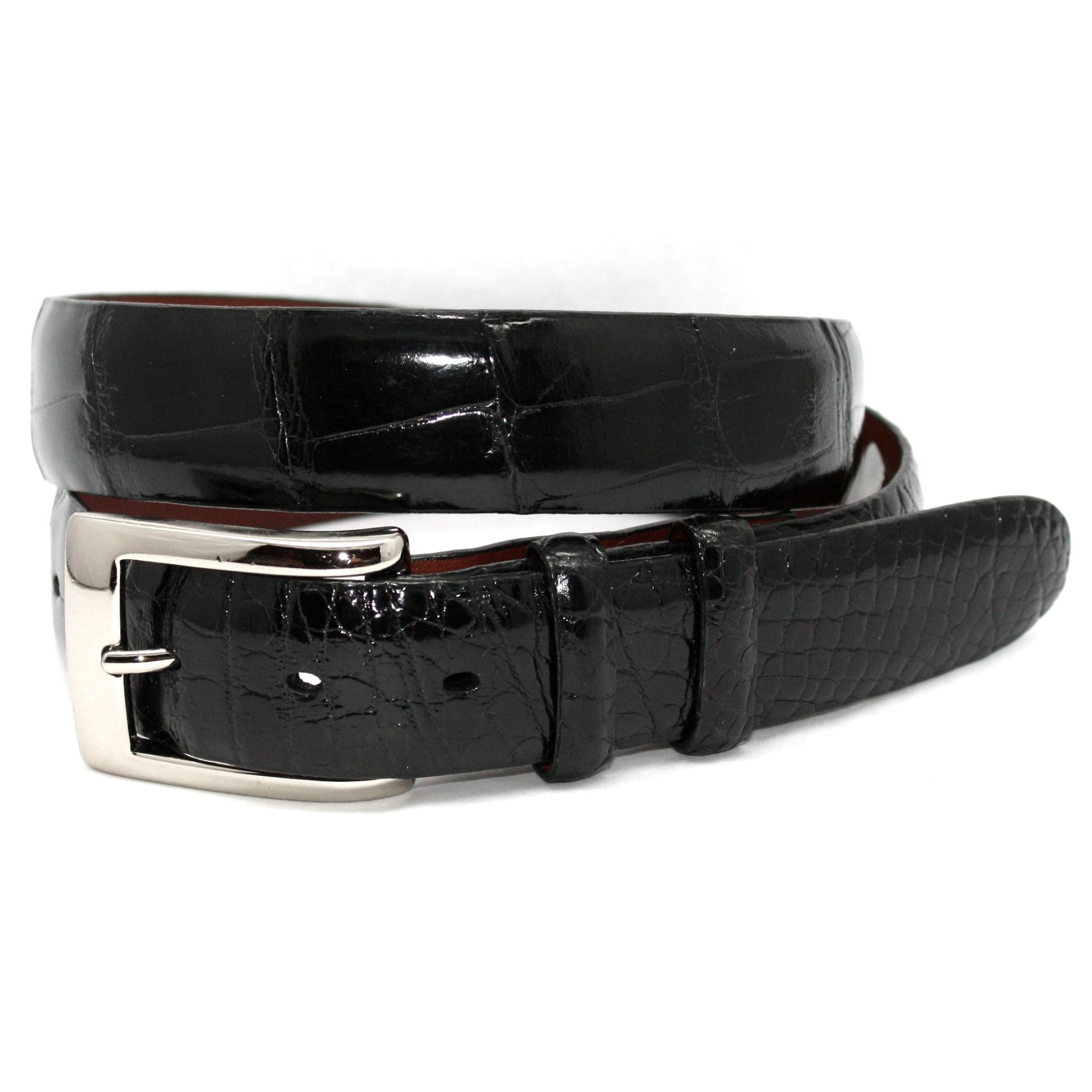 Johnston & Murphy Topstitch Italian Leather Belt 
Complete your look with the Johnston & Murphy Topstitch Italian Leather Belt! This modern-style men's belt is expertly crafted with genuine Italian burnished leather.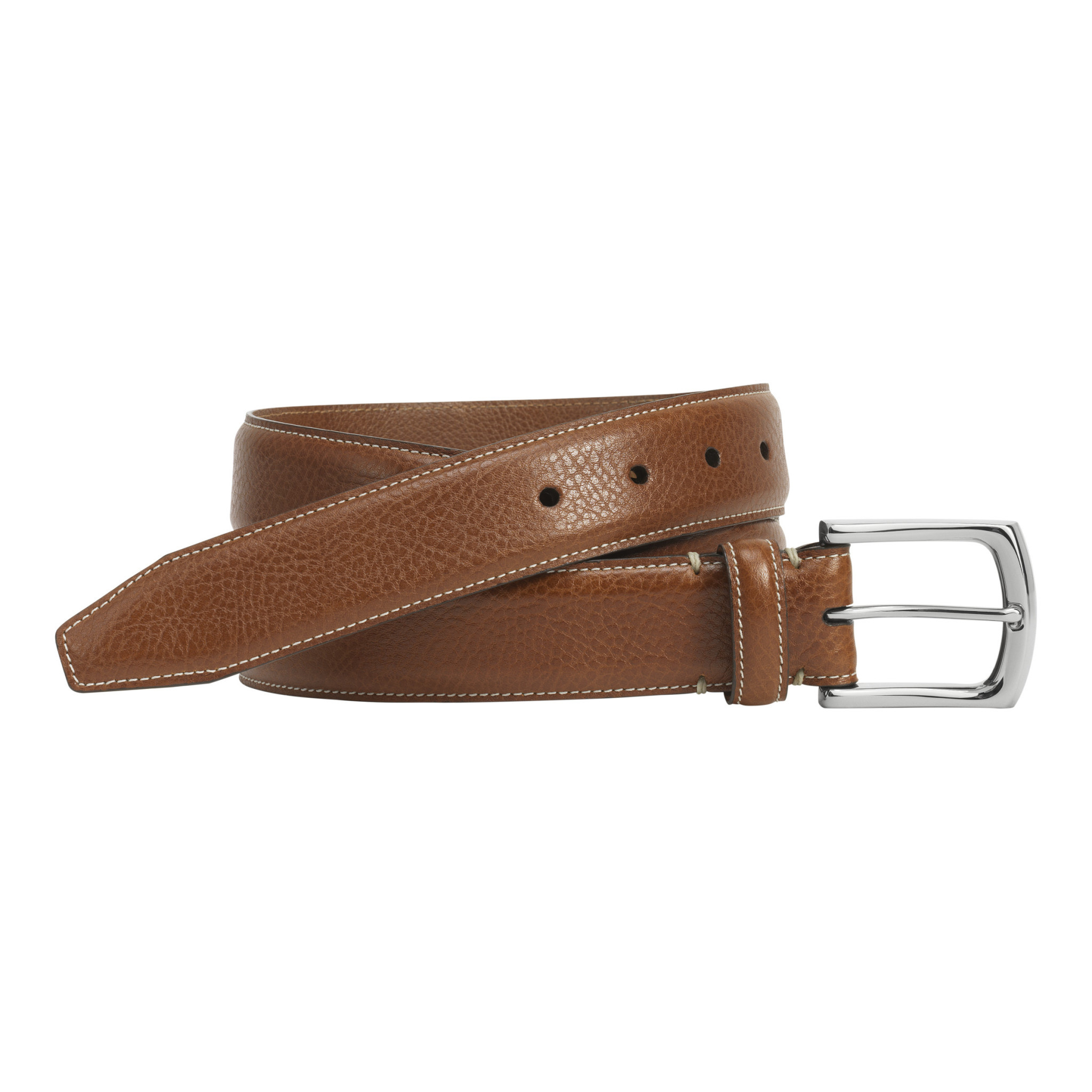 Make Treks & Travels Easier and More Organized with Men's Travel Bags
For the outdoor trekker or adventurer in your life, grab one of our men's high-quality bags for all your trips. Besides men's clothing, shoes, and accessories, we also love to have other items you would like to pick up while you're here at Abraham's. Here's a sample of what we have in store in our Men's Travel Bag Collection: 
Available in 28L to 30L, the Patagonia Chacabuco Backpack transforms your daily routine or outdoor adventures by providing a secure and sturdy backpack for any purpose. Whether you're going on a hike over the weekend or you're taking night classes, this backpack will be there for you to help you stay organized and give you an all-in-one bag packed with your everyday essentials.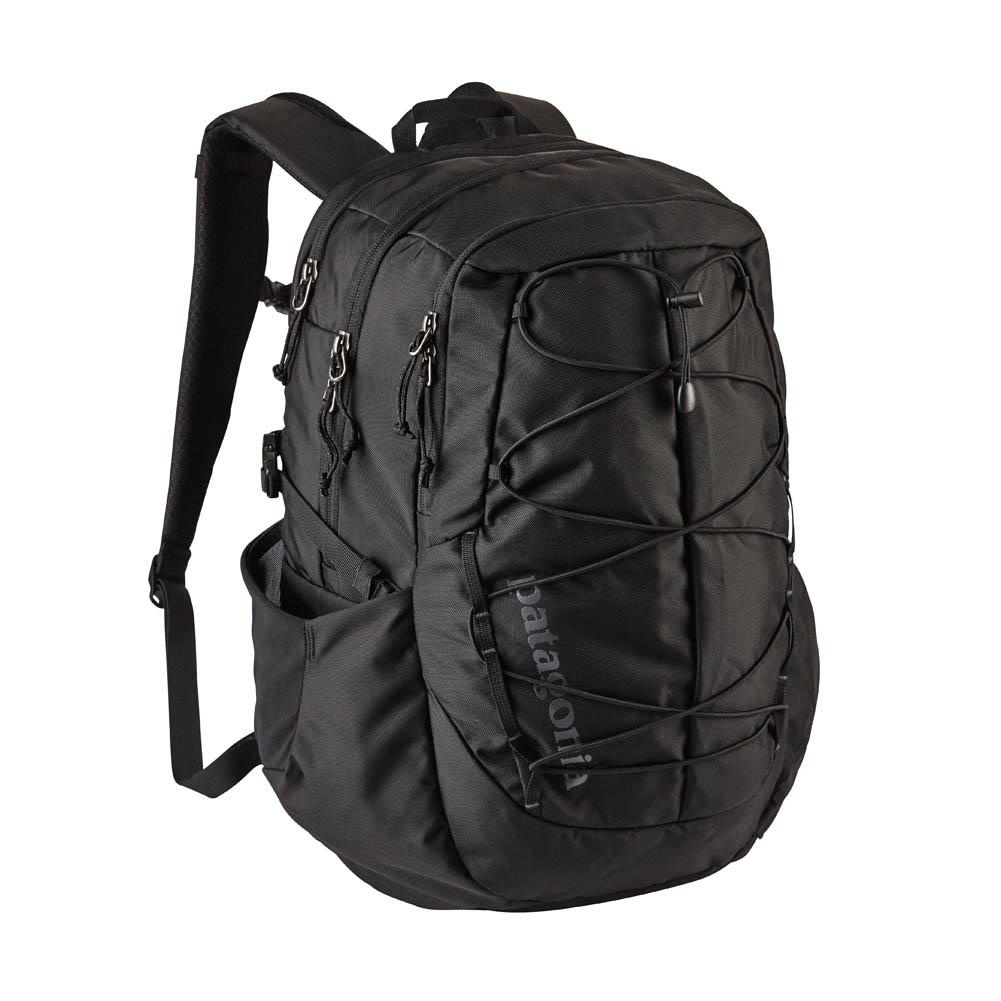 Mountain Khakis Cabin Duffle Bag 
Small enough to use as a carry-on for the plane or for a weekend trip, the Mountain Khakis Cabin Duffle Bag gives you a spacious interior to pack a few days' worth of clothes, a pair of shoes, and other travel necessities that you need. You can even use this duffle bag for other everyday uses, such as a work bag.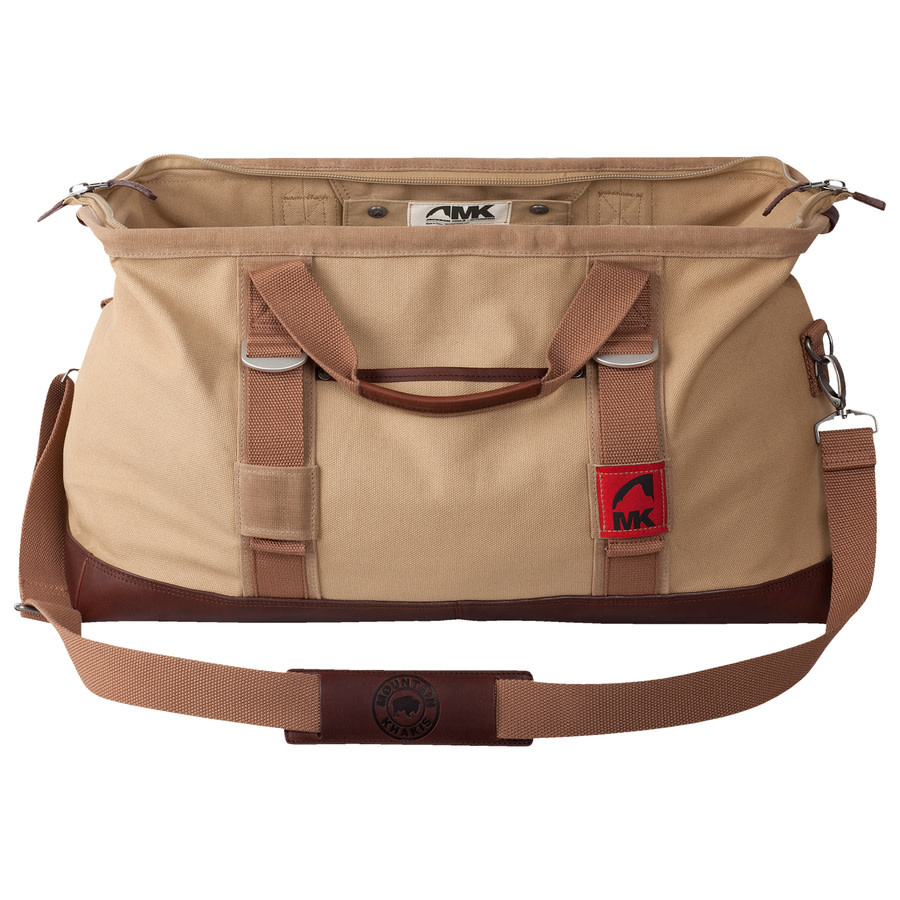 Make on-the-go and on-the-road travel effortless and organized with the Overnight Kit. This small travel bag gives you enough space for all your overnight essentials and can also be used as an everyday work bag. The bag has one side handle.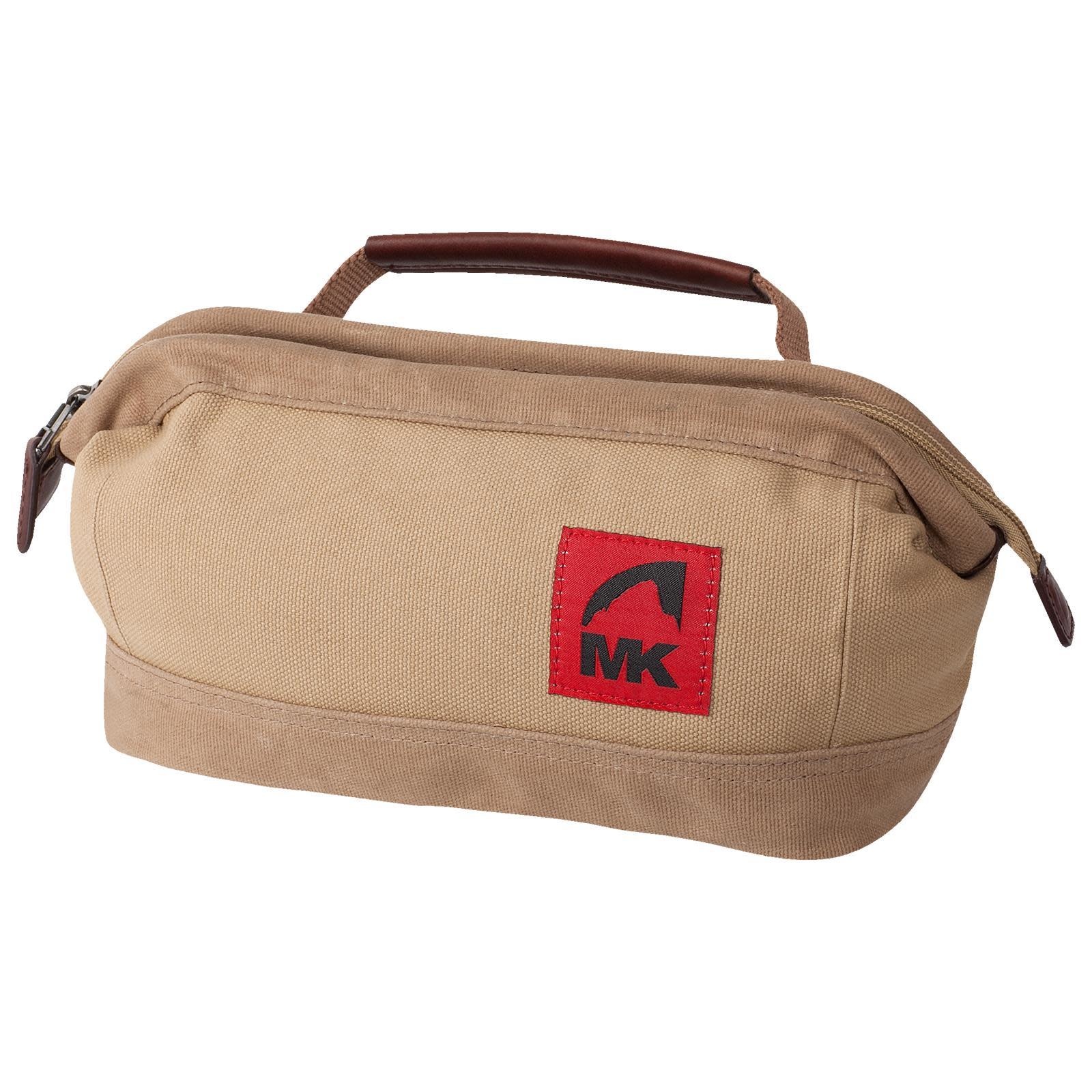 We hope our 2021 holiday gift guide for men helped you this holiday season! Be sure to check out our Holiday Gift Guide 2021 - Boutique Fashion for Women as well, if you need those last-minute gifts. You can also visit us at our store in Indianola, MS. 
Happy holidays from our family to yours! 
~ Abraham's Boutique